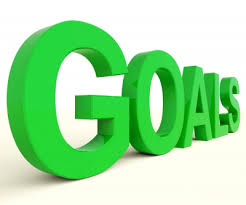 2017 Trackchasing Goals
Editor's note:  You will find my latest goal results printed in RED below as they are posted at the end of each quarter.  The goals themselves appear in BLUE.
It doesn't take much effort to set a few goals.  However, there are some aspects of goal setting that ought to be considered.  Why set any goals in the first place?  It's simple.  By setting goals you can "stretch" to achieve more and/or improve yourself in whatever area you find important.
If you're going to set goals there are a few things that will make the process better.  First, the goals have to be as specific as possible.  The more specific they are the easier it will be to see if you achieved your goals.  It's also most important to tell folks who care what your goals are BEFORE you try to achieve them.  If one doesn't do that it's easy to "forget" about a goal when it is not achieved.  It's all too easy to pat yourself on the back for a goal that might only have "materialized" AFTER you achieved it!  I've seen a trackchaser or two fall into this category.  Finally, it doesn't do much good to set "softball" goals.  What's that?  Goals that can pretty much be achieved just by getting out of bed in the morning.  I see that a lot too.  No softball goals!
I think you will find my goals specific.  I publish my goals during January of each year.    So there you go.  My goals are "out there" for all to see.  Now I'll go about doing the best I can against those goals that are important to me in trackchasing.  At the end of each quarter I'll post the results.  Stay tuned.  I probably won't make them all but I will be trying.
GOALS/RESULTS
Below you will find my 2017 trackchasing goals for my 2017 trackchasing season.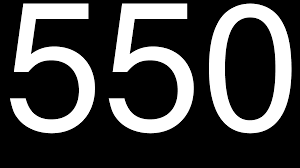 Goal – Maintain a 550 lifetime track lead over my nearest fellow competitor.
Last year's goal was to maintain a lead of 500 tracks. When I can I like to keep increasing the difficulty of the goals just for the fun of it.  I begin the season with nearly 2,300 tracks.  My nearest fellow competitor, currently Guy Smith has totals somewhere in the low 1,700s.
2017 – 3rd Quarter Update
This was a very solid quarter of trackchasing. I saw 37 new tracks giving me a 2017 total of 86 tracks for the first nine months of the year. I've been moving around some to make this happen. I've seen racing in 35 states in the U.S, four Canadian provinces and two Mexican states. I've seen racing in four countries as well.
My nearest fellow competitor, Guy Smith, has now seen just 44 new tracks during the first nine months of the year. This gives me a lifetime lead of 610 tracks going into the last three months of 2017. I expect to have a decent fourth quarter. It will be easy meet and exceed my goal of maintaining a 550-track lead in the lifetime standings.
I hate to give other trackchasers advice. However, Mr. Smith is going to have to move in order to ever reduce this growing deficit. I would never move from the best place in the country where I live for trackchasing. But if you don't live in a great place and don't mind moving to a less than great place then maybe this deficit can be reduced. There isn't much time. This has to be done in the next 1-2 years or the chance of ever erasing a 600+ track deficit will be lost.
2017 – 2nd Quarter Update
Despite having seen more than 2,300 tracks I continue to find more…lots more. During the second quarter I added 36 new tracks to my list giving me a six-month total of 49 tracks. My nearest fellow competitor could muster just 18 new track visits during the first half of the year. My current lead sits just shy of 600 tracks.
I continue to be surprised about one thing. When other trackchasers retire their trackchasing production goes down. That is the case with everyone, except me. In retirement my trackchasing numbers shot toward the sky. I don't know if for others it's lack of money, lack on energy, lack of interest or what. Something's going on.  
2017 – 1st Quarter Update
I had a solid quarter by seeing thirteen new tracks. I missed another four or five due to weather and not enough countable cars showing up! During JA/FB/MR that's not bad. My nearest fellow competitor saw less than five. This makes me look bad! It might seem to some as if I have setup a softball goal.
Years ago, a leading trackchaser offered this advice to me, "Move to Indianapolis!" he said. This fellow feared that as my "Geographical Driving Circle" hemmed me in that I wouldn't have any new tracks left to see.
However, Indianapolis is not San Clemente. No disrespect to Indy. I live in a wonderful place with pretty much the best weather in the world. There was no way I was moving anywhere just to benefit my trackchasing.
Now I am going to offer the advice I fully rejected to my nearest fellow competitor. Move! That's right. If you already live in a terrible climate what do you have to lose? Move to a place where you can see more tracks. Now! Yes, you will have to move to another terrible climate because that's where all the tracks are. Yes, you will have to pay tens of thousands of dollars in real estate transaction costs. Yes, after five years or so you will be living in another terrible climate and only UTV tracks will be left to see. Really it's your only choice. Move now!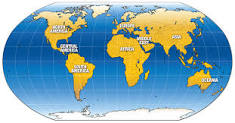 Goal – Foreign country trackchasing
Add at least one new country to my trackchasing list.  As I enter the 2017 trackchasing season I have seen racing in 74 countries. I expect to add at least one more country to the list….and maybe more.
2017 – 3rd Quarter Update
I could never be the World's #1 Trackchaser if I hadn't seen racing in the most countries around the world. That's why I always put a focus around getting on an airplane and heading off to far faraway places.
During the quarter I flew nearly 25,000 miles round-trip to the African continent nation of Namibia. There I ended up seeing racing over two weekends. Namibia becomes my 75th country where I have trackchased. I've seen racing at two or more tracks in 18 of those nations.
A major highlight of this trip was having our son Jim come along. Between races we spent several days on an African wildlife safari. The folks at the Namibian racetracks were really fantastic. They went out of their way to make sure Jim and I had a fantastic experience. The entire trip to Namibia was one of my very best.
I'm hoping there may be more international trackchasing in my future during the fourth quarter. There is a lot of uncertainty. Stay tuned!
2017 – 2nd Quarter Update
No results to report yet. I know what you're thinking, "Randy, you're not going to make this goal". Don't give up on me yet. You might not understand the cooperation and assistance I have from friends located all over the world. I WILL make this goal. I MIGHT even exceed it. Stand by.
2017 – 1st Quarter Update
No results to report yet. However, I have friends from all over the world helping me achieve this goal. I expect big things to be forthcoming.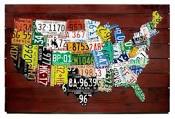 Goal – Lifetime National Geographic Diversity results
 Maintain my leadership position in the NGD lifetime category.   

 Lower my lifetime NGD result from the hobby's all-time record score of 4.37.
NGD results are measured at the end of the calendar year.  I won't be able to tell you how I'm doing until that time.  You can rest assured when I have a chance during the year to garner additional NGD results I will.  Maintaining a leadership position is a given.  However, lowering my NGD score any more will be difficult.  With a #1 ranking in 23 different states there is NO room for improvement in nearly half of the fifty states.
The National Geographic Diversity stats measure both numbers of tracks and numbers of states where a chaser has trackchased in the United States.  You can't be a "regional" trackchaser and do well in the National Geographic Diversity rankings.  You can't be a foreign trackchaser and do well in the NGD results.  The NGD category rewards American trackchasers who pursue the hobby frequently all over the United States.  Maintaining a #1 position in the lifetime NGD rankings is one of my three most important trackchasing ranking categories.
Current Results – Through 12/31/16
National Geographic Diversity results have been calculated. Here are the top ten lifetime NGD trackchasers:
Randy Lewis – 4.37
Gordon Killian – 6.22
Guy Smith – 8.57
Ed Esser – 8.76
Allan Brown – 9.16
Mike Knappenberger – 11.25
Paul Weisel – 11.35
Rick Schneider – 11.43
Jack Erdmann – 11.73
Pam Smith – 11.73
It takes a lifetime of trackchasing achievement to move the NGD needle just a bit. A few of the long-time but less active trackchasers are starting to slip in the rankings. Others are moving up. It truly is survival of the fittest.
Want to learn more about the National Geographic Diversity (NGD) program? Here's a link that will explain the program's entire history:
National Geographic Diversity history and lifetime results
2017 – 3rd Quarter Update
Final results in the National Geographic Diversity category won't come until the end of the year. Nevertheless, I have a sense I'm making improvements in a few states. We'll see soon.
2017 – 2nd Quarter Update
I won't know the final results against this goal until the end of the year. Since I held a #1 ranking in 23 states coming into the season I can't gain any points in those states. However, I did move into the #1 position in Florida this year. I have a sense that I am gaining a point or two here and there. We'll see in six months or so.
2017 – 1st Quarter Update
Final NGD results won't be available until the end of the 2017 season. However, in just the first quarter I have already made progress with my NGD score.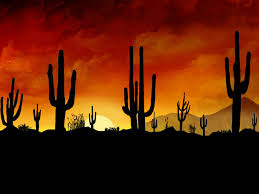 Goal – Far Western states lifetime rankings
Grow my current cumulative lead of 87 tracks in the thirteen Far West states
I have an advantage with this goal.  I live in the Far West.  Virtually all other leading trackchasers live in the east.  They won't come out to the Far West to trackchase very often because the pickings are so slim.  My leads in each state might not seem like much but since there are so few tracks to see the advantage in most cases is substantial.  Sometimes the second place chaser in some Far West states is none other than "Trackchasing's First Mother" aka wife Carol.  I know where she lives and can put a stop to any competitive pressures she might offer if need be.
2016 – Current results through 12/31/16 (my totals)
Alaska – (11) –  lead by 3
Arizona – (38) – lead by 6  
California – (154) – lead by 5  
Colorado – (20) – lead by 4
Hawaii – (6) – lead by 2 
Idaho – (15) – lead by 9
Montana – (14) – lead by 7
Nevada – (32) – lead by 12
New Mexico – (14) lead by 6
Oregon – (23) – lead by 8
Utah – (15) – lead by 7
Washington – (34) lead by 14
Wyoming – (13) lead by 4
2017 – 3rd Quarter Update
It was a great quarter for Far West trackchasing, one of my best in years. I racked up 13 new tracks in the west. My leading states were Washington with six, followed by Idaho with five. How good are five tracks in Idaho? Only a couple of other trackchasers have ever seen more than five Idaho tracks in their entire lives! Additionally, I added a single track in both Montana and California. Yep. It was a very good Far West trackchasing quarter.
2017 – 2nd Quarter Update
During the first six months of the year I trackchased in 26 American states, 3 Canadian provinces and 2 Mexican states! So how did I do in the Far West?
I added four more California locations, two in Washington and one in Colorado. Remember, I'm really only trying to increase my lead over the second place trackchaser in each of the thirteen Far West states. Overall, that certainly simplifies the achievement of this goal.
2017 – 1st Quarter Update
Overall, this is not a difficult goal to achieve. In reality I am only trying to increase my lead over whoever stands in second place in these 13 states. In some cases that second place chaser is either deceased, not active….or my own wife Carol. Carol wouldn't try to secretly knock me out of first place would she?
Nevertheless, I did add two California tracks and a single track in the Equality state, Wyoming during the first quarter. That's a good start.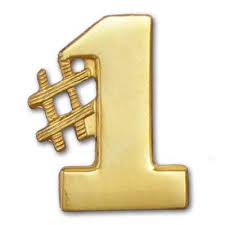 Goal – Maintain a #1 ranking in the 23 states where I currently have seen the most tracks.
Normally I try to increase my goals from year to year. However, I can't see any states where adding a #1 ranking is likely. Just maintaining a #1 ranking in nearly half the states in the country will be a challenge in itself.
Going into 2017 #1 rankings.
Alaska
Arizona
California
Colorado
Hawaii
Idaho
Illinois
Iowa 
Kansas
Kentucky
Minnesota
Montana
Nebraska
Nevada 
New Mexico
Oklahoma
Oregon
Rhode Island
South Dakota
Texas
Utah 
Washington
Wyoming
2017 – 3rd Quarter Update
I keep seeing new tracks. In several of the states where I do have a #1 ranking I continue to expand my leads. I'm already beginning to think about states where I might be able to move into the #1 spot in 2018. One more quarter and we'll find out how I did against this goal.
2017 – 2nd Quarter Update
I can't say for certain if I met this goal or not because I don't check these results until the end of the year. However, if I had to guess I don't think anyone has challenged my lead in the twenty-three states where I hold a #1 ranking. There were a couple of states where I broke a tie with another fellow trackchaser for first place. That happened in Kentucky and Nebraska. I think Rhode Island is the only state where I share a #1 ranking.
I did move into the top spot in Florida during the second quarter. I never expected to do that this year. That gives me twenty-four #1 rankings. Maybe I can make in twenty-five in 2018. Having a #1 rating in half of the states would be cool. 
2017 – 1st Quarter Update
I won't really know for sure how I'm doing against this goal until the end of the year. However, early returns show that I am maintaining my leads in these states and, in some cases, increasing them. Although this is not a goal there is an outside chance that I will reach the #1 trackchasing ranking in a 24th state this year.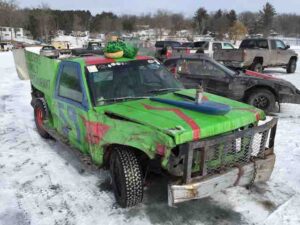 Goal – Add one more country, province or state to my list of ice track totals.
Currently I have seen ice racing in sixteen of those locations. 
Current 2016 ice track list
Alaska
Alberta
Andorra
British Columbia
Finland
Maine
Manitoba
Michigan
Minnesota
New Hampshire
New York
Ontario
Quebec
Russia
Vermont
Wisconsin
2017 – 3rd Quarter Update
No more ice! I won't think much about ice racing until after Christmas. There will be more ice racing opportunities unless global warming in real.
2017 – 2nd Quarter Update
The ice is gone. Heck, it was gone for much of the first quarter. I'm very happy with my overall ice racing results given where I live and how I really don't like cold weather!
2017 – 1st Quarter Update
Most of my goals require an entire year's worth of effort to achieve. However, any goal related to ice racing will be accomplished during the first quarter of the year or it won't get done.
I ended up seeing five new ice racing venues during the first quarter. I don't know of any other trackchaser who added more than one. Have these folks given up on the hobby or are they just adverse to cold weather?
I thought I had met this goal when I went ice racing in Iowa. Then only one "trackchasing countable" competitor showed up. That was a no go. Yep. I was bummed.
However, I still had my most important ice track coming up of my early 2017 schedule. Ice racing on a "slough" in Rosetown, Saskatchewan, Canada became my 17th country, state or province where I've seen ice racing. I had met my goal of adding another C/S/P to my ever-expanding ice track location list. How does that compare to others? No other trackchaser has seen ice racing at half as many C/S/P.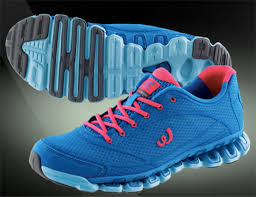 Goal – Trackchasing/Exercise
When I'm traveling out on the long and dusty trackchasing trail it is difficult to take time to exercise.  The more I trackchase the less time there is for taking care of one's good health.
Last year my goal was to exercise aerobically for a minimum of 45 minutes during each of my power walks. This year I am increasing the power walk time to 60 minutes per outing. I'll go with a goal of exercising a minimum of 250 times for the year. This is one of my most difficult goals to meet. I travel on average about 180 nights a year.  That travel begins with the ice racing season passes through the heat of our midwestern summers and includes trips all over the world. It will take some willpower to fly and drive all day in these conditions and still exercise to meet these goals. I'm looking forward to the challenge.
2017 – 3rd Quarter Update
This is definitely my most difficult trackchasing goal to achieve. I have to be conscious of this challenge every day of my life. During the third quarter I hit the trails and elliptical trainers 64 times.
How good was 64 exercise efforts spread over 92 days? I traveled overnight 59 nights during the quarter and covered 60,917 miles via airplanes and rental cars! Let me tell you this. When you travel two nights out of three and travel an average of 660 miles each and every day of the quarter….the motivation to cover four miles each day is more than a challenge!
Nevertheless, after nine months of the year I have exercised a minimum of one hour a day or four miles or more of power walking 194 times. My goal for the year in 250 exercise periods. Right now I'm about six ahead of the pace needed to meet this goal. That's not all that much of a lead. I'll have to stay focused during the fourth quarter if I'm going to make it. I'm expecting a lot of overnight international travel that might make the idea of getting 56 more exercise periods during October, November and December difficult. Nevertheless, I'm on the case and should meet and exceed this goal barring injury or illness.
2017 – 2nd Quarter Update
This might be my most fun and difficult goal of all. During the first six months of the year I traveled overnight 68 nights, drove rental cars more than 17,000 miles and saw 49 new tracks. With that schedule it's a challenge to be up for a four-mile power walk! However, when I'm home no one could beat power walking on the sand at the beach with the waves of the Pacific Ocean lapping at my feet.
Nevertheless, I did manage to hit the exercise trail 64 times during the second quarter. That gives me a six-month total of 130 exercise periods. My goal for this time frame was 125 (50% of the annual 250 goal).
I'm five sessions ahead of goal. However, I have a very robust travel schedule for the next six months (see my foreign trackchasing goal!). It's going to be very difficult to stay away from injury and just have the motivation to meet this goal with what I can see on the immediate horizon. Wish me luck!
2017 – 1st Quarter Update
This is the most difficult to achieve of all of my 2017 goals. In order to make this goal I need to average 21 exercise periods each month. I can't afford to fall behind that pace. If I do it can be very difficult to catch up especially with my heavy travel schedule during May-Sep.
Nevertheless, I DID fall behind. In January I only had 17 exercise efforts and in February just 18. That put me seven sessions behind after just two months. I'll attribute that more than lackluster effort to nine days of being down with the flu, twenty-nine days of travel during the quarter and just some overall laziness.
However, motivation can be a very important factor in life. During March I exercised 31 times! That gave me a total of 66 exercise periods for the quarter. There were several days when I really didn't want to do this but having this goal made me get out there. I'm three ahead of pace after three months. That's not much but it's better than being behind!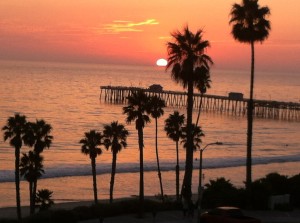 By the way if you want to check on me to see if I really AM exercising you'll find me power walking at the beach on most days when I'm home.  Check out my 3-5-mile route.  It's not hard to get a good workout with the views along my route!  Click on the link below to see what I mean.
San Clemente – The World's Best Climate….and great for exercising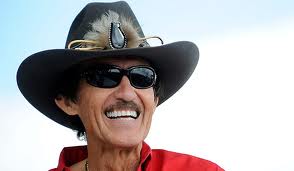 Goal – Racechasing
I spend so much time with the hobby of trackchasing that my "racechasing" is nearly nonexistent.  That isn't going to change a lot.  However, I will plan to go to 3-5 major race shows for the year without regard to existing trackchasing opportunities.  I will also catch at least one NASCAR Sprint Cup show during the year.  Watching NASCAR on TV is so much more convenient than going to the track itself.  That's why I don't get to a lot of NASCAR races.  However, I NEVER miss a NASCAR Sprint Cup race on TV. 
2017 – 3rd Quarter Update
I had the chance to return to my Midwestern roots for some quarter-mile short track racing. The event at the Kickapoo Motor Speedway in Illinois (UMP SummerNationals) wasn't that great. Starting the fast cars up front never works for the fan.
Then I went to the Benton County Speedway in Iowa and saw possibly the best racing of the entire year. I have long said that the state of Iowa has the very best local racing on a track by track basis of any state in the country.
2017 – 2nd Quarter Update
I went back to Talladega for their May NASCAR Monster Energy Cup race. That was a blast. They had a huge crowd, a fellow GAVE me a great ticket and I had the best of times.
2017 – 1st Quarter Update
Not a lot to report yet. Most of the really good tracks that I might like to re-visit sometime this year have not opened during the first quarter of the 2017 season.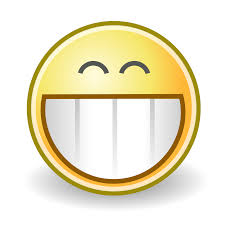 Goal – Have Fun
I plan to see as many new tracks in 2017 as I want too.  If I don't go trackchasing, it won't be because of bad weather, a lack of tracks to see or any other form of restraint on my part.  It will be because I found something more fun and interesting to do not because I couldn't find a place to go trackchasing.  
I get the biggest kick out of listening to other trackchasers trying to persuade folks that they had some form of restraint and decided to do something else other than go trackchasing.  In reality, they couldn't find any place to go trackchasing so they "settled" for something else to do.  Why don't they just tell people that?  If you're going to brag about doing something else at least be honest enough to say the reason you went somewhere else is that there were no workable trackchasing opportunities!
If I do go trackchasing it will be for one simple reason…..I just wanted too.  I do this for fun.  I go trackchasing simply to have fun.
2017 – 3rd Quarter Update
It was an excellent trackchasing and touring quarter. I made a 15-day trip to Namibia. Most of that trip had us touring this most mysterious country with some great time spent with son Jim and the Namibian wildlife safari action.
I love trackchasing in the Far West. The scenery is the best. Often I don't have to change time zones. I saw my 300th lifetime figure 8 track. It's not dirt track oval racing but it is certainly unique.
Did I have fun this quarter? You betcha.
2017 – 2nd Quarter Update
How do I know I'm continuing to have fun with my trackchasing hobby? I'm a volunteer! I could do lots of things with the free time I have as well as my good health. I'm very fortunate. I do this for fun. I couldn't have planned for a better life in retirement. It won't last forever but while it does I'm enjoying it!
Our trip to Tecate, Mexico was a highlight. Getting up into New Brunswick, Canada and the race in Garden City, Kansas was fun. Discovering the "one-off" tracks in Washington and seeing family and friends during our recent trip to the Midwest capped off a great first six months of 2017.
2017 – 1st Quarter Update
Yep, having fun. Seeing five ice tracks and making a trip to Wyoming were highlights of the first quarter.
Living the dream. 
If you get time check out the guestbook tab of my website at this link Randy's past guestbook.  I get lots of comments like this one from race fans and travelers, "You are living my dream".  Heck, I'm living my dream as well.  Trackchasing is OPTIONAL for me.  If I didn't want to do it I wouldn't do it.  On the other hand, despite my "love for the road" it's never a good idea to do anything too much.  Right now I'm very happy with the frequency of my trackchasing.  My current pace is one I would be comfortable with for many years to come.