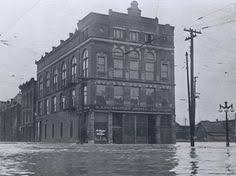 Greetings from Logansport, Indiana
.
.
From the travels and adventures of the 
"World's #1 Trackchaser"
.
.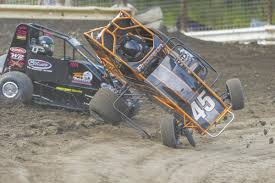 U.S. 24 Speedway
Dirt oval
 Lifetime Track #677
The Event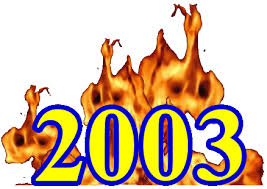 Reprinted with permission from my September 20, 2003 Trackchaser Report. 


THE CLASSIC TRACKCHASER REPORT
Editor's note: This is a CLASSIC Trackchaser Report. What the heck does "Classic" mean? It's simply a Trackchaser Report that comes from my trackchasing archives. For whatever reason (usually not enough time) it didn't get posted to my website when I first made the track visit. Often times a classic TR will not have a video and/or photo album attached. I didn't begin producing my YouTube videos until 2009 (YouTube channel: RANLAY). I didn't begin writing a complete Trackchaser Report until I had seen about 430 tracks. Photo albums were sort of hit or miss during the early years of my trackchasing. Additionally, if you see a website link know that link worked when the TR was originally written. Will it work now? Your guess is as good as mine! Nevertheless, this CLASSIC Trackchaser Report has finally bubbled to the surface and is now available for everyone to see at www.randylewis.org. I hope you enjoy it.
I AM A TRACKCHASER
I am a "trackchaser". I trackchase. Before you discovered my site had you ever heard of trackchasing? Maybe not? So….what the heck is trackchasing? Sit back, take a read and you'll be an expert on my hobby of trackchasing when you're finished.
Here's my best explanation.
Trackchasing is a three-pronged hobby. I'm a racing fan. I love to travel. I love to analyze opportunities to get the most out of everything while saving time and money.
Trackchasing fills the need for all of the above. The racing part of my trackchasing has me trying to see wheel to wheel auto racing at as many different racetracks as I can all over the world. Yes, all over the world. So far things are going pretty well. As this is written, I've seen racing in 85 countries at nearly 2,600 tracks. As a matter of fact, I've seen racing at more tracks than anyone else in the world.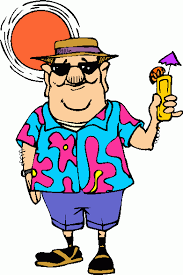 Equally important to me are the things I get to see and experience over the "long and dusty trackchasing trail". I call these adventures "Trackchasing Tourist Attractions". You won't want to miss my "Trackchasing Tourist Attractions" page. Here's the link:  Trackchasing Tourist Attractions or my "Sports Spectating Resume" page, Sports Spectating Resume on my website at www.randylewis.org.
I live in southern California. That's probably the most inconvenient location in the country for seeing tracks in the U.S. Most of the racetracks in the U.S. are located well over 1,000 miles from where I live. As a matter of fact, my average trip covers 5,000 miles and more. I take 35-40 of those trips each season. In any given year I will travel well over 200,000 miles, rent more than 50 cars, and stay in more than 150 hotel rooms.
I get the chance to meet people all over the world. With trackchasing trips to 85 countries and counting just getting the chance to experience so many other cultures, spend time in their homes and meet their friends is a huge reward for being in this hobby. I am indebted to several of these folks for their help and friendship.
It's takes a good deal of planning to do the above and not spend my entire retirement portfolio. I enjoy the challenge, the travel and every other aspect of "trackchasing". In reality, my trackchasing hobby is a lot like being with the carnival. I breeze into town, stay a little while and then head on down the road.
Today's adventure was one more of the 2,000 trips that have taken me up, down and around the proverbial long and dusty trackchasing trail.  If you would like to see where I've been and experience those adventures here's the link: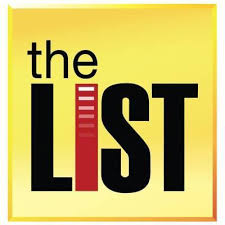 If you've got a question, comment or whatever please leave it at the bottom of this report.  It's very easy to do.  Or you can visit me on Facebook.  Thanks!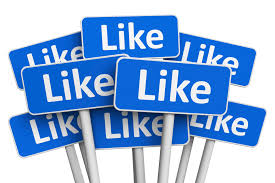 FOREWORD
Saturday, September 20, 2003.
Greetings from Logansport, Indiana,
PEOPLE/TRAVEL NEWS
Fall is in the air.  The sign at the Reynoldsburg, Indiana Dairy Queen reminds me of this.  The sign stated they would be closing for the season at the end of this week.  The Dairy Queen in my hometown would always close "for the season" and the owners would go to Florida "for the winter".  Living in California, that seems so unusual.
I like the fact that McDonalds has a "one dollar" menu.  Normally I would not eat anything at McDonalds except their breakfast faire. I rank them at the bottom of the totem pole for fast food.  However, their dollar double cheeseburger does seem like a good value.  I also tried for the very first time their 69-cent chocolate chip cookies.  My rationale was that you couldn't buy too much sugar for just 69 cents.  Since I'm only minorly obese, my strategy must be working.  According to Paul Harvey French fry sales are down 10%.  I never would have guessed that when I stopped eating fries it would affect the national numbers that much.
My strategy of having my office phone roll directly over to my cell phone works very well. When anyone calls my office they can get me no matter where I'm at in the country.  I can be driving down the loneliest highway toward the most god forsaken little dirt oval and I can receive a call, take care of business and the caller never knows the difference.  This keeps everything moving and eliminates the need for me to make follow-up calls.
Note to Roger Ferrell:  So, were you surprised I knew who Orien Samuelson was?  I guess I'm not a big city guy after all.
Now it's on to a very busy week visiting friends and family, playing golf, going to football games, visiting a prison and eating a lot before going back to racing next Friday night.
Car mileage when we entered these states/provinces during the trip:
Chicago O'Hare Airport – trip begins
Indiana – 32 miles
Illinois – 536
RACING NEWS:  
The U.S. 24 Speedway is my 677th different racetrack to see.  This track is one racy little joint.  The speedway features outlaw modified midgets.  Again, these cars are difficult to distinguish from mini-sprints.  There were 77 cars in attendance spread over four classes.
I arrived at the track at about 9:15 p.m.  The track is less than 30 minutes from Miami County Speedway.  They were just completing their last "B" main event.  For some reason it seemed 10-15 degrees colder than the track I had just left in Peru.  This made the shorts wearing idea extra challenging.  They were still charging admission when I arrived which was $6.
Although I wasn't very hungry the "Spanish" dog on the food menu intrigued me.  This turned out to be a chili dog and was very tasty.  While I was ordering the food the flagman from Camden's Raceway recognized me.  We had met and talked the night before when I flagged the driver's foot race.  He also flags for U.S. 24.  We talked for a while and he introduced me to the track's owner/promoter.  The promoter mentioned the track is going to run several more Saturday nights and well as a Saturday afternoon show on November 8 at 2 p.m.
These modified midgets put on some great racing. They start lots of cars in their features and are on the gas pretty much the entire way around the track.  If I had to have any particular track to visit frequently I would pick a place like U.S. 24 Speedway.
ROCKFORD SPEEDWAY 
(Sunday, September 21, 2003 – Not a new track)
Rockford Speedway is an old racing haunt of mine. I have been going their since college. In 1980, I began keeping track of how many times I visited any individual track.  Although I have not been to Rockford since 1997, I have been to the track 23 times since 1980.  Today's event was the 38thrunning of the Rockford Nationals.  The first ever Rockford Nationals I ever saw had Dick Trickle and Ramo Stott in a side by side finish of a 200-lapper back in the mid-seventies.  Mark Martin is a previous winner of the nationals.  I've seen Dale Earnhardt, Bobby Allison and Darrell Waltrip all make special appearances to race at Rockford.  I remember going down to the pit area after the races to meet Bobby Allison. This was when Bobby was barnstorming all over the country much like Tony Stewart or Ken Schrader does today.  A fellow went up to shake Bobby's hand and Bobby thought the fan was trying to intentionally break his thumb.  Allison got really irate and chased the fan off.  I'm not sure if the fan was really trying to hurt Bobby or not.
Rockford Speedway is in my all-time top 10.  I've seen some really great races there. About 20 years ago, Rockford decided to stop going after the big name drivers and expensive classes of cars. Since that time, I've rather lost interest in the track.  Today's racing was mediocre at best.  There was very little passing on the high banked quarter mile oval.  It was fun to see the race with my old college buddy, Stan Logan.  It's always fun to debate the tax strategies of the liberal left with Stanley.
I did see a "race car" pull into a gas station just as I started toward Rockford Speedway.  I stopped and asked the driver where he was going.  He said they were having a demo derby in Mendota, Illinois. I must admit that if he said he was going to a track I have never been too I would have considered bagging the Rockford Nationals.  Actually, I'm glad I didn't have to make that decision.
RENTAL CAR UPDATE:  
My National Rental Car racing Chevy Malibu will be turned in on Monday afternoon and exchanged for a Budget Rental Racing something or other.
That's all the news that's fit to print from San Clemente where the women are strong, the men are good-looking, all of the children are above average and the wind chill hovers around 71 (actually according to weather.com the LOWEST average high for the year in San Clemente is 66 and the HIGHEST average high on any day of the year is 79.  That's pretty nice weather) on a bad day.
New racetracks visited in 2003
Penton Raceway, Lafayette, Alabama, April 4
Heart O' Dixie (oval), Sayre, Alabama, April 5
Heart O' Dixie (figure 8), Sayre, Alabama, April 5
Virginia International Raceway, Alton, Virginia, April 27
Bowman Gray Stadium, Winston Salem, North Carolina, April 27
Oak Level Speedway, Oak Level, Virginia, April 28
Elko Speedway (3/8 mile oval), Elko, Minnesota, May 23
Elko Speedway (1/4 mile oval), Elko, Minnesota, May 23
Elko Speedway (figure 8), Elko, Minnesota, May 23
Deer Creek Speedway, Spring Valley, Minnesota, May 24
Dodge County Speedway, Kasson, Minnesota, May 25
Trollhaugen Ski Area, Dresser, Wisconsin, May 26
Eagle Valley Speedway, Jim Falls, Wisconsin, May 26
Path Valley Speedway, Spring Run, Pennsylvania, June 6
Gambler's Raceway Park, Clearfield, Pennsylvania, June 8
Speedway 95, Hermon, Maine, June 11 (CPL-131)
Beech Ridge Motor Speedway, Scarborough, Maine, June 12 (CPL-132)
Wiscasset Raceway, Wiscasset, Maine, June 13 (CPL-133)
Riverhead Raceway (oval), Riverhead, Long Island, New York, June 14 (CPL-134)
Riverhead Raceway (figure 8), Riverhead, Long Island, New York, June 14 (CPL-135)
Muddy Acres Raceway, Enfield, New York, June 15 (CPL-136)
New Egypt Speedway, New Egypt, New Jersey, June 17
Fergus Falls Raceway, Fergus Falls, Minnesota, July 11
Jamestown Speedway, Jamestown, North Dakota, July 12 (CPL-137)
Nodak Speedway, Minot, North Dakota, July 13 (CPL-138)
Estevan Motor Speedway, Estevan, Saskatchewan, Canada, July 14 (CPL-139)
Williston-Basin Speedway, Williston, North Dakota, July 15 (CPL-140)
Southwest Speedway, Dickinson, North Dakota, July 16 (CPL-141)
Dakota Speedway, Mandan, North Dakota, July 17 (CPL-142)
Cresco Speedway, Cresco, Iowa, July 18
Jones County Fairgrounds, Monticello, Iowa, July 19
Echo Valley Speedway, West Union, Iowa, July 19
Nordic Speedway, Decorah, Iowa, July 19
Redwood Speedway (1/5 mile oval) Redwood Falls, Minnesota, July 20
Redwood Speedway (1/2 mile oval) Redwood Falls, Minnesota, July 20
Chenango County Fair (figure 8), Norwich, New York, August 5
Chenango County Fair-South (figure 8), Norwich, New York, August 5
Canandaigua Speedway, Canandaigua, New York, August 6
Bradford Speedway, Bradford, Pennsylvania, August 7
Black Rock Speedway, Dundee, New York, August 8
Lancaster Motorsports Park (inner oval), Lancaster, New York, August 9
Lancaster Motorsports Park (outer oval), Lancaster, New York, August 9
Lake Erie Speedway (oval), North East, Pennsylvania, August 9
Lake Erie Speedway (figure 8), North East, Pennsylvania, August 9
Glad Rag Raceway (asphalt), Saratoga Springs, New York, August 10
Cobleskill County Fairgrounds (figure 8), Cobleskill, New York, August 10
Hawthorne Centennial Speedway, Hawthorne, Nevada, August 15 (CPL-143)
Lassen Speedway, Susanville, California, August 16 (CPL-144)
American Valley Speedway, Quincy, California, August 17 (CPL-145)
Winnemucca Regional Raceway, Winnemucca, Nevada, August 22 (CPL-146)
Battle Mountain Raceway, Battle Mountain, Nevada, August 23 (CPL-147)
Antelope Valley Fairgrounds, Lancaster, California, August 29 (CPL-148)
Camden Raceway, Camden, Indiana, September 19
Putnam Park Road Course, Mount Meridian, Indiana, September 20
Miami County Speedway, Peru, Indiana, September 20
U.S. 24 Speedway, Logansport, Indiana, September 20
Planned new racetracks for 2003
| | | | | |
| --- | --- | --- | --- | --- |
| | | | | |
| | | | | |
| | | | | |
| | | | | |
| | 26-Sep | Regular program | Calumet County Speedway | Chilton, WI |
| FRI | 26-Sep | Backup plan | Clay County Speedway | Flora, IL |
| SAT | 27-Sep | Road racing | Blackhawk Farms Raceway | Rockton, IL |
| SAT | 27-Sep | Regular program | Freeport Raceway Park | Freeport, IL |
| SAT | 27-Sep | Backup plan | Jackson County Speedway | Maquoketa, IA |
| SAT | 27-Sep | Backup plan | St Francois County Raceway | Farmington, MO |
| SUN | 28-Sep | Afternoon show | Baer Field Raceway | Ft. Wayne, IN |
| SUN | 28-Sep | Backup plan | Auto Tire and Parts RacePark, Inc | Benton, MO |
| FRI | 10-Oct | Karts  countable? | Riverside Raceway Park | Mayodan, NC |
| FRI | 10-Oct | JM Production figure 8s |   | Winston-Salem, NC |
| FRI | 10-Oct | Backup plan | Harris Motor Speedway | Harris, NC |
| SAT | 11-Oct | SCCA | Summit Point Raceway | Charles Town, VA |
| SAT | 11-Oct | Call to confirm may race Sat in October | Beckley Speedway | Beckley, WV |
| SAT | 11-Oct | Backup plan | Virginia Motor Speedway | Saluda, VA |
| SAT | 11-Oct | Backup plan, call to confirm | Old Dominion Speedway | Manasass, VA |
| SUN | 12-Oct | Modified Special | Friendship Motor Speedway | Elkin, NC |
| SAT | 8-Nov | Special | Irwindale Speedway** | Irwindale, CA |
| THR | 13-Nov | SCRA Sprints | Perris Auto Speedway** | Perris, CA |
Thanks for reading about my trackchasing,
Randy Lewis
World's #1 Trackchaser
Peoria Old Timers Racing Club (P.O.R.C.) Hall of Fame Member
Indiana sayings:  Fireworks
What it usually means: Explosive devices that are used for entertainment during the month of July. 
What it means in Indiana: The reason your neighbors hate you from June 25 to the end of July.
QUICK FACTS
LIFETIME TRACKCHASER COMPARISONS 
The threemost important trackchasing comparisons to me are:
Total lifetime tracks seen
Total "trackchasing countries" seen
Lifetime National Geographic Diversity results
Total Lifetime Tracks
There are no trackchasers currently within 720 tracks of my lifetime total.  Don't blame me.
Randy Lewis, San Clemente, California – 2,577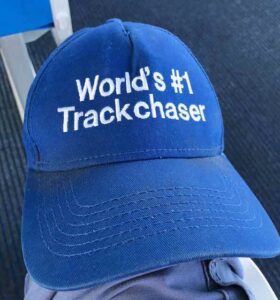 Total Trackchasing Countries
The nearest trackchasing competitor has seen racing in 30 fewer countries compared to my lifetime total. 
Randy Lewis, San Clemente, California – 85
Current lifetime National Geographic Diversity results
Randy Lewis, San Clemente, California – 4.14
That's all folks!  Official end of the RLR – Randy Lewis Racing Trackchaser Report