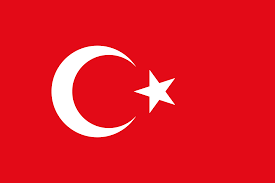 TURKEY
.
.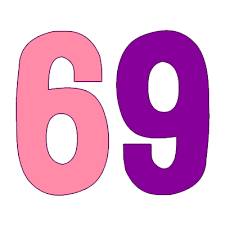 Trackchasing Country #69
Greetings from places on the way to and from Istanbul, Turkey.   Click on the links below to read about the "story" and see the photos and videos from this wild adventure to Europe/Asia and the country of Turkey, trackchasing country #69.
HighlightsThe StoryVideosPhotos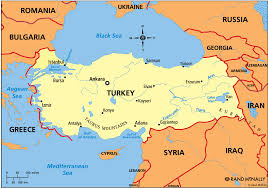 LIKE TO KNOW MORE ABOUT TURKEY – TRACKCHASING COUNTRY #69?
As a service to my readers I always provide a top line background of each country I visit. If you'd like to learn a little more about Turkey check out the "background" information I prepared for you. It appears at the bottom of this report. I have condensed this section so you can get a good "feel" for this most unique European/Asian location. Most of the material comes from Wikipedia.
THE KEYS TO THE TRIP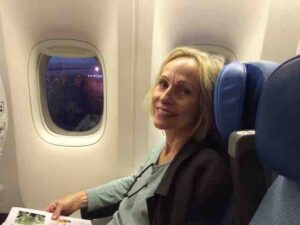 Starting the 16,000 mile trip……. "Wednesday – Day 1".
Arriving in Turkey and getting our race tickets…. "Thursday – Day 2".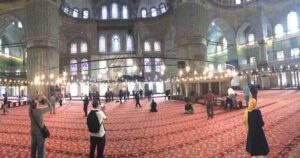 One of the worst all-day tours we've ever had…. "Friday – Day 3".
Racing during the day; belly dancing at night!… . "Saturday – Day 4".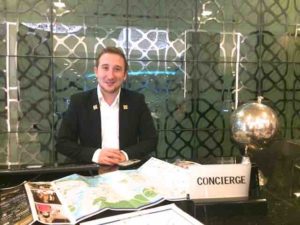 We were seeing our second Turkish racetrack that wasn't even part of the plan until the hotel concierge came up with the idea!….. "Sunday – Day 5".
Flying to Izmir to tour Ephesus….. "Monday – Day 6".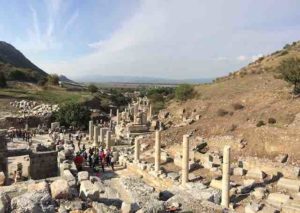 All day touring of the famous Ephesus ruins ….. "Tuesday – Day 7".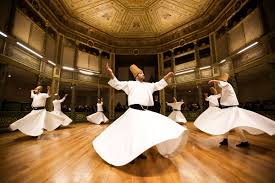 A flight back to Turkey and then a "bucket list" item seeing a "Whirling dervish" performance ….. "Wednesday – Day 8".
Day's #9-13 of this adventure will happen in the country of Azerbaijan.
PRE-TRIP
ADVANCE PREPARATION
THE RACE(S)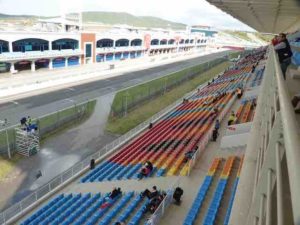 Turkey….then Azerbaijan.
As far as I know there is only one race course in the entire country of Turkey (Editor's note: I would come to find out that wasn't true!). It's called Istanbul Park. For several years Istanbul Park played host to a World Formula 1 event. However F1 moves in and out of countries with some rapidity. Some countries are willing to pay F1's exorbitant promotional fees for as long as they think the publicity of hosting an F1 event warrants the payments.
Nevertheless, I figured that even though Turkey didn't have any more F1 races they had to use their big racing facility for SOME KIND of racing. I was right. I was also helped by a friend in Bulgaria who has helped me a good deal in the past. I am most thankful for the support I get from the far reaches of the world. I've had some great information sent my way over the years from these people.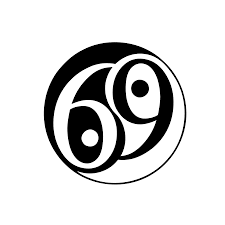 It is true that the "race" brings us to these unusual places. Turkey will be the 69th trackchasing country to share a race with me. Yes, the race brings us to places like Turkey. However, as you will come to find out once again the race is actually a very small part of these trips.
The weekend following our visit to Turkey we will be in Baku, Azerbaijan. There we plan to spend five days touring this former Soviet Union satellite country. Of course, we will spend one afternoon watching the Blancpain Sprint series race over the "Streets of Baku".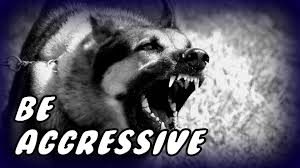 One of my most aggressive 2014 goals.
I have a goal for the 2014 trackchasing season of adding six new countries to my trackchasing totals. I can tell you right now I'm not going to make it. First Ukraine had all of their political problems AFTER we had purchased airline tickets to Kiev, Ukraine. Don't worry. The airlines refunded our tickets when the political unrest got to be so great. Later Serbia canceled one of their events because of local politics. Then Bosnia and Herzegovina cancelled THEIR event because of once in a hundred year floods! In any other year I would have four new trackchasing countries by now. As it is going into Turkey I have only one.
If this trip goes well I will get Turkey this weekend. Then we will stay in this part of the world to gather in country #70, Azerbaijan, next weekend. We've got a good plan but you never really know until it's over.
THE VISA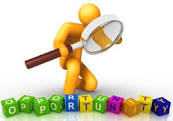 I don't see obstacles; I see opportunity.
Foreign travel requires a good attention to detail. Maybe that's why so few people do it. Even fewer go to the "wilder" places like Turkey or Azerbaijan. Some folks fear the political/social unrest that different countries are faced with. Other wouldn't want to spend the money. Still more folks wouldn't want to take the time for such a trip. Finally a large number of people just don't have the curiosity it takes to fly 13 hours on an airplane to get some place. For some reason none of these obstacles is an obstacle for me.
Just about everyone knows you need a passport to visit foreign countries. Did you know that you don't need a passport to visit Mexico? You can simply walk across the border and you're in! However, if you want to come back to the U.S. from Mexico you WILL need a passport.
Not just passports but visas too.
Beyond a passport several countries require that travelers wishing to visit get a Visa. Sometimes you can get a visa at the airport after you've arrived into the country you will be visiting. Sometimes the visa can be acquired on-line in advance of your visit. Still other countries require you send your passport to them for as long as a few weeks before they will grant a visa. Still other countries require you to visit their tourist offices to get things done. That's what we had to do before we could get a visa to Brazil and India.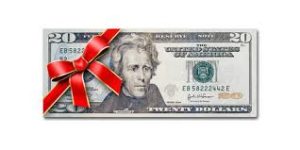 The last time I was in Turkey I simply paid $20 USD at the airport to get my Turkish transit visa. However, they now offer Turkish visas online for the same fee of twenty dollars. That's how we did it this time. I figured it would be better to have a Turkish visa in hand rather than show up and find out that, for whatever reason, we couldn't get one in country.
Getting a visa to Azerbaijan would be a little more complicated. Actually I didn't think I even needed an Azerbaijan visa until about a month before we were to begin our trip. It was shades of India all over again!
The most difficult task of the trip?
I do a lot of my country travel research late at night after Carol goes to bed. I was using TripAdvisor.com to learn more about our upcoming trip to Azerbaijan. That's when I learned that we WOULD need a visa. OMG.
This piece of critical travel information came to me a little less than five weeks before the trip. From the TripAdvisor experts I was being told it would take 3-4 weeks to get an Azerbaijan visa. I didn't want to send them my passport. I had a trackchasing trip to Canada planned between then and now. What was I to do?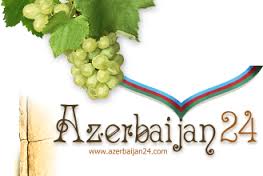 I did a Google search for "Azerbaijan travel agencies". I soon found a group's website called Azerbaijan24.com. They had an office in London. I figured a travel agency in the U.K. would have to speak English right? It was midnight my time. That meant the business day was just beginning in London. I used my TruPhone international calling app to contact them.
The people at Azerbaijan24 would most helpful even if there English wasn't the best. Remember it was midnight. I was being told I needed to send them two passport photos. Pictures from my iPhone would work. I also needed to send them photos of the picture pages of our passports. Additionally, I had to fill out a questionnaire available on their website.
Do NOT try this at home…or anywhere else.
I know that many of the people who read these stories are married, used to be married or know someone who is/was married. That covers just about everybody doesn't it! If you are or were married would you ever have considered what I am about to tell you that I did?
I felt time was of the essence. If they "said" it might take 3-4 weeks to get an Azerbaijan visa it might take longer. I had less than five weeks before we were leaving on the trip. There was no time to waste. I did what very few husbands would have the guts to do.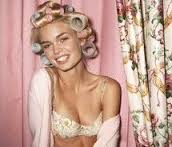 I tiptoed into our master bedroom and roused Carol from a sound sleep. When she didn't strangle me I went to step #2. I told her in as few words as possible that I needed to take her picture.
Now folks let's stop for a moment and just think about this. You would probably agree that I do a lot of things in my life that others don't do. Nevertheless, have you EVER heard of a husband waking his wife after midnight while she is sleeping soundly to TAKE HER PICTURE? No, I didn't think you had.
Much of my business career was in sales. I learned to talk fast to get the order and then to stop talking once I had the order. I explained in as few words as possible why I had to take Carol's picture NOW. Maybe it was because she was almost still sleeping. Without makeup or much of a smile on her face I marched her into the hallway where we could get a "white background" for the visa picture. I snapped her photo. Then see trudged back to bed. In no time she was sound asleep again. Don't think that was tough? Try it tonight with YOUR spouse or significant other.
Now I had everything I needed. I had just learned of and contacted Azerbaijain24 an hour ago. Now I was sending them photos of Carol and me, the intimate details of our international passports and lots of other personal information the application called for.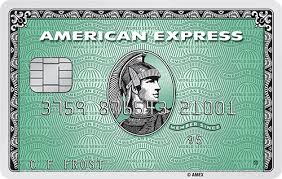 Oh, one other thing! The visa would cost us $120 U.S. per person. I charged it with my American Express card. Then I shut everything down and went to bed.
The next morning I did some more research about Azerbaijan visas. Had I sent all of the information to the Azerbaijan tourist office it would have cost me $160 U.S. per person. That worried me some. How could and why would the travel agency be able to do the job for only $120? Yes, that thought troubled me some.
At this point I had made my bed and I would have to lay in it. I waited and then I waited some more. Then one day about ten days before we were to fly out to Istanbul, Turkey to begin this trip I received an email. The email had two attachments. They were our Azerbaijan visas! Carol's photo still didn't look any better than when I sent it in. I can say that because she never reads these reports. Why? She says "I already lived it I don't have to read about it".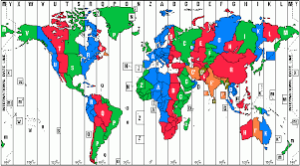 TIME ZONES
Does a 12-hour time zone change seem like a lot to you?
Time zone changes are always tough to handle with this kind of foreign travel. It's hard to pretend it's 12 noon in the country you are visiting when it's 12 midnight at the location where you were yesterday.
Turkey will be 10 hours ahead of our Pacific time zone in California. Azerbaijan will be 12 hours ahead of California. To add another complicating factor, Turkey will change their time one hour during the first weekend of our visit. They will fall back an hour one weekend before most of the U.S. falls back an hour. Right now I'm not sure if Azerbaijan will be changing their time during our trip.
BOOTS ON THE GROUND
Some good help from Bulgaria, international racing forums and a major race sanctioning group.
As mentioned I had some help from Bulgaria several months ago that started all of my trip planning. I've had no help from any racing sources in Turkey. The race organizers for the event in Azerbaijan, the Blancpain Sprint series were 100% supportive of the World's #1 Trackchasing coming to their event.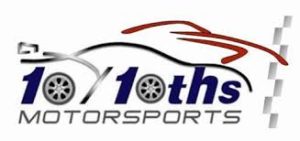 I've got to give a shout out to the members of the "ten/tenths" motorsports forum. They provided racing itineraries, ticket info and the like for the Ferrari racing weekend at Istanbul Park. I never did get a response from Ferrari. I guess I won't be buying one of their cars anytime soon.
I was able to make a good contact with the Blanc Spain race sanctioning group. They're running the race in Azerbaijan. I'll tell you more about that as we go through this trip. Truth be told I'm not sure how that's going to work out.
THE TRANSPORTATION
Los Angeles to Istanbul, Turkey to Izmir, Turkey to Istanbul to Baku, Azerbaijan to Istanbul to Los Angeles.
Would you believe all of the above is more than 16,000 miles of flying? We'll be using Turkish Airways for most of our flying. We will also fly on Atlas jet for a quick domestic trip within Turkey.
I was a little hesitant to buy our airline tickets to Turkey. Earlier this year I had just seen three countries, Ukraine, Serbia and Bosnia and Herzegovina go down the tubes AFTER I had purchased airline tickets. Nevertheless, I ponied up to the bar and plunked down a serious chunk of change to make sure we could see racing in countries #69 and #70. There was no sponsorship help on this trip.
CURRENCY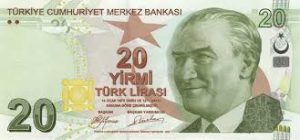 Do you know the official currency of Turkey? How about Azerbaijan?
It's the Turkish Lira. As we speak my iPhone currency app tells me I can get about 2.24 liras for each U.S. dollar. Editor's note: As this is updated in March, 2017 one U.S. dollar buys 3.73 Turkish lira. Yes, right now we have a very strong U.S. dollar.
Carol keeps a stash of foreign currencies at the ready. I don't know where she keeps these funds or how much she has.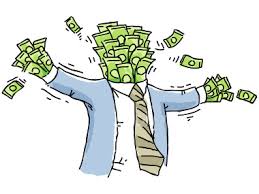 All I know is that she came loaded with liras and a good amount of Euros on this trip. Carol is my "money man". By the way we'll need to spend some Azerbaijan local currency as well. I know you'll never guess what they call their money.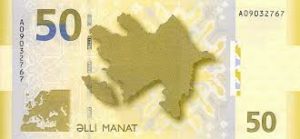 In Azerbaijan they use the Azerbaijani Manat. One U.S. dollar buys 0.78 manat. In March, 2017 one U.S. dollar buys 1.78 Manat. Yep kind of complicated huh? We'll have to use an ATM or local bank once we're in Azerbaijan to get enough of their money to keep from starving.
WEATHER
Hot and sticky.
The weather forecast is not good for the racing in Turkey. They will be racing on both Saturday and Sunday. Saturday's chance of rain is 100! Sunday is going to be the "sunny" day. Sunday only has an 80% chance of rain. I'm not too concerned. European road racing at permanent circuits runs in the rain. Nevertheless, we'll go to the races on Saturday just in case they get enough rain that they might want to cancel Sunday. Temperatures will be in the 60s.
Azerbaijan has a forecast calling for temperatures in the high 50s. Their rain possibilities are less than Turkey but we are still not expecting a sunny day.
OVERNIGHT ACCOMMODATIONS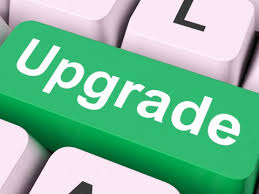 The perfect sized trip.
Upgrade! When Carol comes on these trips we stay in better places than if I were traveling alone. She deserves that right? We'll spend one night on an airplane just getting to Turkey. I don't have much control over that.
Then we'll spend four nights in Istanbul before jetting down to Izmir, Turkey for two nights. Then it's back to Istanbul for a night before heading over to Baku, Azerbaijan for four nights.
As we go along I'll tell you about each of our hotel properties. You'll see some pictures too. I've used several on line travel agencies to get the very best places. Staying in nice places makes the trip a lot more enjoyable.
I get a lot of satisfaction out of planning my own trips. I try to pick the brains of the smartest people I can find. Then I take all of THEIR ideas and mold them into what becomes MY idea. I have very few original thoughts. However, I am pretty good at listening to other people and selecting their best ideas.
THE RENTAL CAR
I don't need no stinkin' rental car.
We won't use any rental cars on this trip. When we do need to move about we'll use taxis, subways and maybe even a hotel shuttle or the local bus system. I won't save any money doing this compared to renting a car. I normally prefer renting a car to using public transportation. On this trip we'll be primarily in large cities. That's where public transportation seems to make the most sense.
NAVIGATION
Nada.
With no rental car, and only the use of taxies, navigation in the form of GPS won't be needed.
THE TRAVELING COMPANION
Yes, I guess you could call us international jet-setters.
You've probably guessed by now that Carol will be coming along on this trip. Some might say, "Who in their right mind would take a big trip without their spouse?" I can understand a question like that.
If someone is taking the "trip of a lifetime" they had better take their spouse along. However, I seem to take a "trip of a lifetime" about every two months. I've been doing that for more than a dozen years straight. During this period Carol and I have seen more than 80 countries. She can't and doesn't want to come along on every trip…..there are just too many for her tastes. That's O.K. with me. Carol will still travel 80-100 nights a year with me and travel nearly 100,000 miles every year. I will always be most satisfied with that level of involvement from her.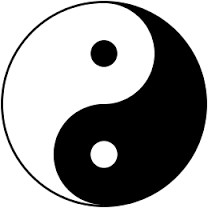 Ying and Yang.
I love travel. Carol is more of a homebody. I figure if I am lucky enough to get her to take twenty trips for 100 nights a year then….I'm lucky enough. I feel fortunate to have had her join me on so many trips during our brief 42 years of wedded matrimony.
Carol and I have been to lots of countries where we haven't seen any racing. On this trip we will add Turkey and Azerbaijan to the list of countries we have visited for racing. Currently, the United Nations lists 193 "official" countries. I took a look at that list. From memory, I've been to the countries listed below but not for racing. Carol has been to all of these countries with me except Senegal. That was a scary place. Almost all of the visits to the countries listed below were taken during the more than 25 cruises we've sailed on.
Antigua and Barbuda
Bahamas, The
Fiji
Haiti
Liechtenstein
Panama
Saint Lucia
Senegal
Venezuela
Vietnam
THE SUMMARY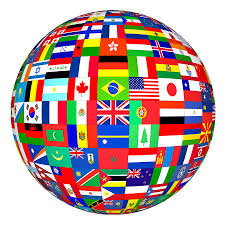 My "world map" is filling up fast.
Did you know that Istanbul, Turkey spans two continents? Our hotel is on the European side. The Istanbul Park racetrack is on the Asian side. Turkey will be my 14th Asian country on my trackchasing list. Azerbaijan will be country #34 for trackchasing in Europe.
Pre-Turkey and Azerbaijan
I've planned as much as I could. Now it's time to "just do it".
There is almost always a good deal of time, thought and effort put into planning these trips. On the one hand I've found the more "pre-trip" planning the better the trip. On the other hand there is no amount of planning that will take care of everything we will encounter. That's fine with me. We're not traveling all the way to Turkey and Azerbaijan to try to find a place that's just like home in San Clemente.
Wednesday – Day 1 – (San Clemente to Los Angeles to Istanbul, Turkey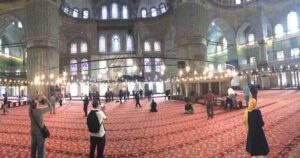 Editor's note: Our trip to Turkey and Azerbaijan covered 13 days. During days 1-4 we toured Istanbul (Blue Mosque – above) and saw racing at the famous Istanbul Park. You're already here for that Trackchaser Report. Enjoy!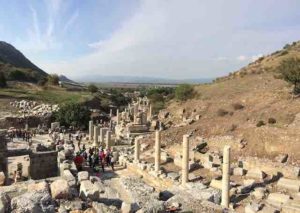 During days 5-8 we toured Ephesus (above) and saw racing at the Izmit Korfez Circuit. This was a very unique and to some degree unplanned part of our Turkey adventure.
During days 9-13 we toured Baku, Azerbaijan and saw racing over the "Streets of Baku".  You'll find my Trackchaser Report from Azerbaijan in the drop down menu of my home page.  It's in the "Tracks – Narrow your search" section.
Flying half way across the world.
It was time to head half way across the world. We wouldn't be eating any American food for nearly two weeks. However, that is not unusual. Carol and I rarely eat American food. True to form on the way to LAX we stopped at an excellent Dim Sum restaurant for our last meal in America for a while.
The John Wayne airport is the closest commercial airport to our home. It's 30 miles from San Clemente. The airport is smallish and very comfortable. It's got to be my most favorite airport in the country. However, I rarely use it. Why? LAX, some 65 miles from San Clemente, offers much greater non-stop airline service. LAX is a pit of an airport. However, the new international terminal is state of the art. Very impressive.
You don't get if you don't ask.
If you want something in life often times all you have to do is ask. We would be flying on Turkish Airlines from Los Angeles to Istanbul, Turkey. Our flight time would be 13 hours. That's a long time to be on an airplane. At the check-in point I asked if Carol and I could get better seating. We were flying in coach. The airplane's seat configuration was 3-3-3. We were given two seats in a section of three seats. That meant an open seat for us in the middle. That would make the long flight a lot more comfortable. Want something in life? Just ask for it. Nicely and with a smile of course.
We were flying on a Boeing "triple 7" or 777. I had never seen the use of rotating mood lighting in the plane's interior. Very impressive and relaxing. Service on Turkish Airlines was outstanding. Virtually every foreign air carrier does a better job than their American counterparts. However, Alaska Airlines is a cut above their local competition and on a par with the positive can do attitudes of foreign airlines.
There must have been a choice of 100 current movies as in-flight entertainment. I watched ""Phone booth" and "The Lance Armstrong Lie", both highly recommended. Those films and a small amount of sleep made the 13-hour flight seem shorter than it was.
Thursday – Day 2 – (Arriving into Istanbul, Turkey
Turkey welcomed us with open arms.
Armed with our U.S. passports and on-line Turkish visa we cleared Turkish customs in 5 minutes. After retrieving our checked bags we grabbed a cab bound for our hotel.
This would be our first encounter with Istanbul traffic. India's traffic was the worst we had ever experienced. They didn't just have cars but also motorbikes, tuk tuks, trucks, cows, horses and thousands of pedestrians. Istanbul traffic is much more "modern". If you blinked you might think you were in Los Angeles with Istanbul's modern freeway system. However, for a modern city I've never seen the traffic Istanbul offers.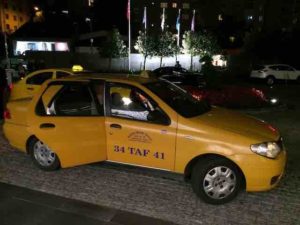 Our cab driver was a "Larry lane changer". I hate that. We would swerve from lane to lane only to find the lane we just left was the fastest. On trips like this I always ride in the front seat so I can take pictures. Carol relaxes in the back.
There's nothing like a good foreign hotel.
We would be staying for four nights at the Le Meridian Istanbul Etiler. The good thing was that we were arriving at night. After such a long flight it was nearly time to go to bed in Turkey. That's so much better than landing early morning in a foreign country and having to stay up all day when your body is telling you it's time to hit the sack.
At many foreign hotels, including the Le Meridian, cars are stopped at the entrance for a security check. The trunk lid is opened and examined. It's not unusual for the security guard to run a mirror under the car's chassis checking for bombs!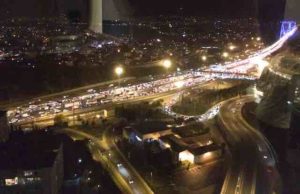 The Le Meridian is a Sheridan property.  The hotel was in the Asian portion of Istanbul.  However, from our room we could easily see the continent of Europe which is home to 3% of Istanbul. I'm a "gold" member of the Starwood Guest frequent stay program. What did that get us? First, our room was upgraded with an outstanding view from the 17th floor. We also were given free Wi-Fi for the duration of our stay.
The hotel has a most unusual elevator system. There were four elevators labeled, "A, B, C, D". At the base of the elevator we would press our floor number "17" then run our room key over an electronic security reader. The reader then directed us to one of the four elevators. When the doors opened in "our" elevator we got on and were whisked directly to our floor…no stops. Pretty cool.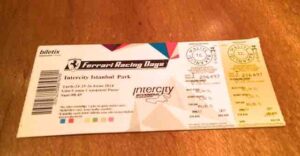 A late night errand and then off to bed for our first night in Turkey.
We still didn't have race tickets for Saturday's event at Istanbul Park. We stopped at the hotel concierge desk (a VERY valuable resource in a foreign hotel) for advice. We were told the best place to get the tickets was from Biletix (think Ticketmaster). Biletix had offices throughout the city.
Although we were tired we jumped in a cab that took us to a local shopping center. After asking for directions within the mall a time or two we found Biletix. Two tickets would cost us about 178 Turkish Lira TL or about $90 USD. However, they would not take our Visa credit card because we didn't have a "pin number". This would happen to us a few more times during the trip even though our card does have a "chip" which is supposed to supersede pin numbers. With tickets in hand we grabbed a late night dinner in a sit-down restaurant in the shopping center.
Then it was taxi time back to the hotel and lights out. Touring begins tomorrow.
Friday – Day 3 – (Istanbul touring)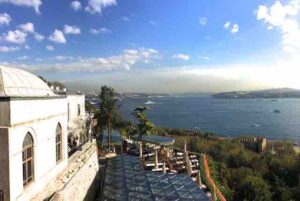 Today's tour was a bad choice….a real bad choice.
Last night was our first night in Turkey. We did not sleep well. I think I know why. Just about everywhere we travel to Europe or Asia is 9-12 hours from our time zone in California. That pretty much means that when our body clocks says it is daytime the real clock says it is night and vice versa.
Long ago, before we had made this long distance trip well over 50 times, we learned what needs to be done when we arrive into a country that is 9-12 hours off our time zone. If we arrive in the morning we MUST stay up after landing until at least after dinner. Doing it any other way is a disaster in the making.
This is the way things should be done.
Here's an example. A flight to Europe from Los Angeles is going to be 10-12 hours long. A noon departure from California is going to land in Europe about 10 a.m. European time. In all likelihood we will sleep on the plane. That's good. Sleeping on an airplane with these departure and arrival times means we're sleeping when the Europeans are sleeping.
Here's the WRONG way to do it. If we land in Europe at 10 a.m. that's going to be about midnight California time. Of course, if we were in California and it was midnight we would be thinking about going to bed or already BE in bed. However, when it's midnight on our body clock but 10 a.m. in Europe the last thing we should do (although we may want to do it) is go to sleep during the day. If we do that then we won't be able to go to sleep at night. Who wants to go to sleep at 10 p.m. local time when they slept five hours earlier in the day? It's hard enough going to sleep at 10 p.m. European time when your body clock says it's only 12 noon let alone if you're coming off a 4-5 hour daytime nap. Get it? It's simple to explain but sometimes difficult to put into practice.
Today we would be taking an eight-hour walking tour. The walking wasn't going to be so bad but standing on your feet for eight hours, unless you are used to that sort of thing, is difficult. Today we would learn how difficult that was.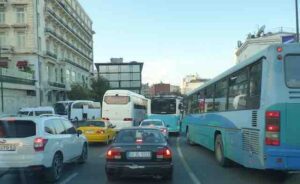 The tour company picked us up at our hotel at 8 a.m. Then they drove us nearly an hour to get us to the "old" section of Istanbul where our tour would take place. Two things were not working well with this plan. Although our hotel was more than upscale its location for these old town activities was not good. Additionally, Istanbul has some God awful traffic. India's traffic was the worst we had ever seen. However, they had "third-world" traffic. That meant cars, trucks, motorcycles, tuk tuks, cows, dogs, horse drawn carts, camels, people and a whole lot more.
Traffic in Istanbul makes Los Angeles look like it's Des Moines, Iowa. For the most part the only thing on the highways is cars…..lots of cars. Imagine lots of cars and then double it. Istanbul has lots of cars, which creates lots of traffic.
This was likely one of our worst touring days ever. That's unusual because we are careful to select touring options that we expect to enjoy. The weather was good with temps in the 60s and clear skies. What was wrong with our tour?
Two things. The subject matter wasn't great or easy to understand. Our tour guide, although a very sincere and conscientious person just didn't speak English very well. The six of us on the tour were constantly asking him to repeat himself.
The tour highlights.
Yes, we saw the Istanbul highlights. Those included the Topkapi Palace, Blue mosque and the Hagia Sophia. Then Carol and I went off for lunch at a place that specialized for the past 95 years in Turkish meatballs. The dish didn't look like meatballs but was good tasting. Then in the afternoon we visited the Byzantine Hippodrome, Basilica Cistern (our favorite – don't miss the pictures) and the Grand Bazaar. We were so tired toward the end of the tour we pretty much blew off most of the Grand Bazaar. We didn't have any room in our luggage to buy anything and we already have everything we need!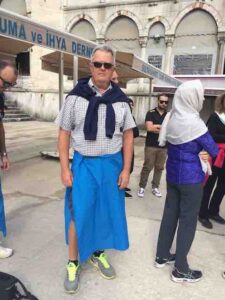 I would have to say the Blue mosque was the highlight of the day.  This was the second major mosque I had visited.  The first was in Jakarta, Indonesia.  Carol and I both had to change our tourist wardrobe just a bit for admittance.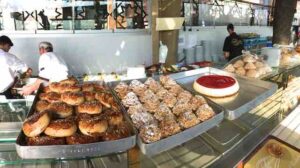 Our tour guide would give every last detail about a palace and it's inhabitants. Then he would ask the tour members to most unique and complex questions about the material he has just "covered". Remember this was all done in nearly unintelligible English. Often times we would have to ask him to repeat his questions. I felt like I was back in college with a professor who spoke so little English that the concentration point was on understanding his English rather than the subject being discussed. It was a long and torturous day.
Our tour ended at the famous Istanbul Grand Bizarre. This was not our first visit to Istanbul or the bizarre. Many years ago we were here on a Greek Islands/Turkish cruise. We missed most of the bizarre after spending the afternoon with a carpet salesman. I love telling that story.
At the end of that negotiation we were still $75USD apart on the price. I flipped him for the seventy-five bucks and won! Then we had to carry a 150-pound rug all over Turkey and Greece until we got it home. We still have that rug in our home.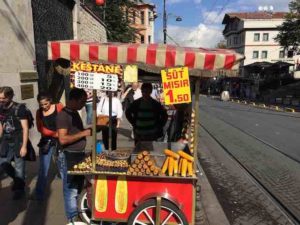 The only souvenirs we bought all day were postcards and Turkish Delight candies. Everyone in the family will get a box of Turkish Delights!
We haven't been this tired in a very long time. We had now been on our feet for ten hours. We didn't sleep well on our first night in Istanbul. We were dealing with a 12-hour time change.
Some times you eat the bear and sometime the bear eats you.
It was very busy just outside the Grand Bazar. I flagged down a taxi. He wanted 120 TL as a flat fee for the ride back to the hotel. I insisted he use the meter. Traffic was a nightmare. A bad nightmare. However, that would not be the worst of it.
The taxi fare on the meter ended up being 118 TL. It was dark inside the cab when we pulled up in front of the hotel. Carol fished in her purse for two fifties and I came up with two tens. That made 120 TL. However, when I handed the driver the bills he almost immediately returned the money saying you gave me a 50 and a 5, not two 50s. It was dark. We were tired. We had slept much of the way back to the hotel in the cab. I guess we could have made the mistake the driver was claiming. Carol reached in her pocket for another 50 and took the 5 back. Then we got out of the cab and the driver sped away.

When we got inside the hotel we started thinking. Had Carol given the driver two 50s to begin with? We concluded she had. I think the driver took our two 50s in the dark and quickly replaced one 50 with a 5 so he could claim he was being shortchanged. I practiced this quick "scam" with Carol and could see how easy it was to do. Someone once told me that when someone steals something from you he must need it more than you do. Of course, I think that line of thought is bullshit.
We spend the evening in the spacious hotel bar where we ordered drinks and cheeseburgers. I'm not used to standing for ten hours especially the day after I have flown 13 hours. I was one tired puppy when my head hit the pillow.
Saturday – Day 4 – (Istanbul, Turkey – Racing day!)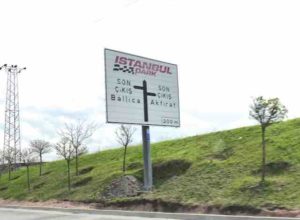 Istanbul Park here we come.
We had come all the way to Turkey to see one race at one track. We were going to see a Ferrari racing weekend at Istanbul Park located in the Istanbul suburb of Akrivak.
Tell me about Istanbul Park.
Istanbul Park, which was initially named Istanbul Otodrom, has a seating capacity of 155,000. The track first came into existence back in 2005. F1 head Bernie Ecclestone called Istanbul Park, "The best racetrack in the world". Despite that description something must have run amuck as the World F1 series raced there from the track's opening in 2005 through only 2011.
The track is located on the Asian side of Istanbul. Remember we were staying on the European side of the city. Istanbul's new airport, the Sabiha Gokcen International Airport is next door to the racetrack.
Istanbul Park was one of only five F1 tracks during the 2011 season that raced in an anticlockwise direction. Heck I thought that ALL F1 tracks raced that way. I've only seen Formula 1 race at two countries outside of the U.S. Those races were in Singapore and South Korea….and they raced in an anti-clockwise direction!
The circuit is 5.33 kilometers (3.31 miles) in length. The track has 14 corners. There are four different elevation changes. From the 2005 season Juan Pablo Montoya holds the track record of 1:24.77.
There were a few things to take care of before we headed off to the track this morning.
However, before we could head out to the race we had some other details to take care of. This morning we tried the hotel breakfast buffet for the first time. It was good, fancy but a bit on the expensive side at 68 TL per person or about $30 USD each.
Then we spent some time with the Le Meridian concierge. A good concierge is worth his/her weight in gold. A young man named Osan spent the better part of hour talking with us about traveling opportunities. During the course of conversation my hobby of trackchasing came up. Why wouldn't it? Trackchasing had brought us to Turkey.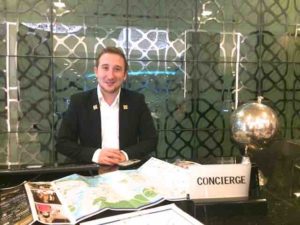 Eureka!
Osan was quite impressed. I mentioned that to my knowledge Istanbul Park was the only racetrack in Turkey. Osan born and bred in Turkey, but a person who had spent a few years in the U.S., had some new news for me. There was another racetrack in Turkey! It had been racing for about 40 years and was now hosting local events.
We were going to Istanbul Park today, Saturday. I wondered aloud whether or not this new "mystery", to me anyway, track might also be racing this weekend. Osan did some searching on the web. Then he made a phone call or two, speaking only in Turkish of course.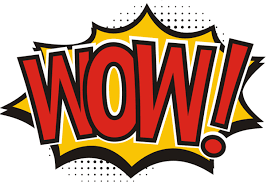 Soon the news came back to us. The Izmit Korfez Circuit in the city of Korfez was racing tomorrow!! How about that. No, really. How about that! Korfez was a bit more than an hour from where we were staying in Istanbul. It wasn't going to be easy getting there but Osan said we could do it. Talk about being lucky ducks!
When we travel, especially internationally, we want to do and see stuff. Today's concierge, Osan, was outstanding. He helped us get reservations for a dinner/show after today's racing including Turkish belly dancing. He also made reservations for us later in the trip to see a "Whirling Dervish" performance.
Basketball was out; a new Turkish track was in.
We were working on seeing a basketball game when the notion of attending another new track in Turkey came onto our radar screen. Osan did the research and gave us his travel recommendations on how we might get to this track. He recommended we first take a taxi to the city bus station. There we would transfer to a bus and later on to a shuttle that would take us from Izmir to Korfez. We could walk to the track from there Osan told us. Of course, that's for tomorrow. Despite the fact that few people in Turkey speak much English we were up for the travel challenge. I'll tell you more about that tomorrow.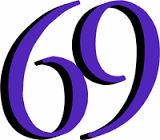 #69 here we come.
It was time to go trackchasing in my 69th different trackchasing country. From the hotel we took a taxi to the Istanbul Park. Our one-way taxi fare was about 100 TL. That's about 50 bucks in U.S. currency. The landscaping along the freeways was the most lush and beautiful I have seen anywhere.
Istanbul Park is in Asia. We were staying in Europe. How many trackchasers stay in one hotel on one continent and trackchase the same afternoon at a track on a different continent? Answer: Nobody.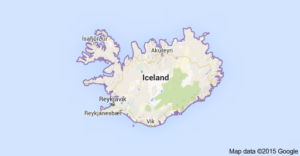 I was reminded of one of my more unusual trackchasing accomplishments. A few years ago I trackchased in Iceland on the European continent in the afternoon. Then I caught a flight back to Boston and ended up trackchasing that evening in North America in New Hampshire. That's probably my second most significant accomplishment beyond going 258 tracks without a rainout.
Tickets for the race were 89 TL each. We probably could have bought the tickets at the venue. However we bought then a couple of days ago at a Ticketmaster type outlet in an upscale shopping mall just to be safe.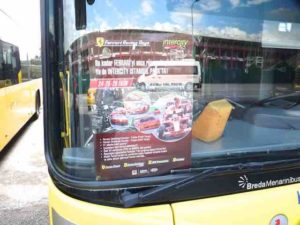 Ferrari Racing Days.
Today Istanbul Park was featuring a weekend of Ferrari racing. The event was called "Ferrari Racing Days" and spanned the weekend from Friday through Sunday. Friday was reserved exclusively for practice. There would be two races, each for 30 minutes, on both Saturday and Sunday's schedule. I felt it would be best to go to Istanbul Park on the first day they would hold a race.
I've been around this game long enough to know that something could always happen on Saturday that could cause a Sunday cancellation. I usually believe it's better to have a bird in the hand than two in the bush. Now that we had a Turkish racing event on our Sunday agenda it made going to Istanbul Park today, Saturday, an even better idea.
This is why I get paid the big bucks.
I made the executive decision to have our taxi driver come back for us when the races were over. That wasn't an easy idea to communicate. Turkish taxi drivers speak very little to no English. However I gave the driver a business card I had from our hotel and wrote "1600" on it. Then I pointed at the grandstands as if to say, "Pick us up here at 4 p.m." Of course you military veterans or residents of many world countries know that 1600 is military time for 4 p.m. The driver seemed to understand. How do I know that? When the racing was over and we returned to the parking lot where we had been dropped off he was the ONLY taxi waiting in the area!
Cars entering track property were stopped for security checks. Drivers had to pop their trunks for inspection. There was very little in the way of refreshments. U.S. tracks, maybe England and Canada as well, beat most every country in quality and quantity of racetrack concessions. We didn't see any souvenir stands. That's not unusual. Again, the U.S. and maybe Australia lead everyone else in offering souvenirs.   Now that Istanbul Park has lost World F1 racing I suspect their nearly new track is bleeding red ink.
My biggest pet peeve with road racing.
We could see the cars racing for 20 seconds in the first race out of a racing lap of 2 minutes 3 seconds. That's not good. The sound was extra loud with us sitting under a huge overhanging stadium roof. There was a smallish crowd of a couple thousand at most on hand. The permanent grandstand, the only seating area that was open, seats 25,000 people. I suspected this racing event was somewhat on par with a SCCA event back home.
For the second race we went up to the top row of the top deck in the main grandstand. We could see a little bit more of each racing lap from here. These international trackchasing trips are fun but it's often for the touring not the racing. That was true again today.
This was my 69th trackchasing country and Carol's 38th. No trackchasing couple has half the international visits we do. We'd like to keep it that way.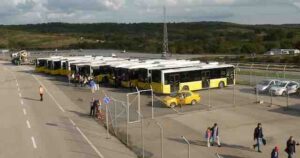 Following the races our taxi driver was waiting for us. His taxi was the only one we saw at the track all day. I'm glad I asked him to return for us. Taxi fare amounted 110 TL including tolls on the ride back.
Tonight Turkey turns their clocks back an hour. The U.S. does the same thing next weekend. I like it when we "fall back" but no so much when we "spring forward".
For some reason, despite our advancing ages, we seem to have a lot of energy when it comes to touring. After spending an entire day getting too, watching and getting back home from the races we had another major event planned for this evening.
Belly dancing….sign me up!
We would be going to a place called "Nomads". What did Nomads offer? Think Turkish wedding! First, there was lots of exotic Turkish food. However, I am not a big fan of Turkish food. Secondly, Nomads is known for their belly dancing performances. Been to a belly dancing performance lately?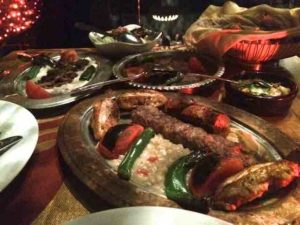 I'll have some difficulty describing the Nomad's experience. Think disco, lots of food and, of course, belly dancing and lots of that too. The loud music never stopped. I'm not sure when they closed down….if they ever did. When we had eaten all we could and watched all the belly dancing that anyone should we grabbed a taxi and headed back to the hotel. It has been a very full day and fun day. Despite today being a great one we were looking forward to tomorrow just as much.
Sunday – Day 5 – (Trackchasing Kerfez, Turkey)
Editor's note: Our trip to Turkey and Azerbaijan covered 13 days. During days 1-4 we toured Istanbul and saw racing at the famous Istanbul Park.
During days 5-8 we toured Ephesus and saw racing at the Izmit Korfez Circuit. You don't have to do a think. You're already here for that Trackchaser Report. Enjoy!
During days 9-13 we toured Baku, Azerbaijan and saw racing over the "Streets of Baku".  You'll find my Azerbaijan Trackchaser Report, fully illustrated, on my website as well.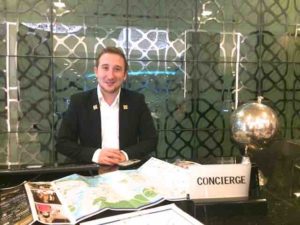 No, not everything is planned that far in advance on these exotic international adventures.
You might think that all of my faraway international trackchasing trips are planned far far in advance. Wrong! This track was discovered yesterday by our hotel concierge, Osan (above). Soon we had added a track to the schedule I had never heard of until yesterday. This track visit was not planned in advance at all. However, I have a simple planning strategy. My "plan is the plan until a better plan comes up and then the new plan is the plan". Make sense?
Some things to think about.
In order to fully appreciate what we were attempting to do today there are some important items the reader must consider. First, there is very little English spoken in Turkey. Signs are in Turkish and rarely in English. We were being directed to take a minimum of three modes of transportation to get to today's racetrack. With those "drawbacks" in mind we happily embarked on our adventure.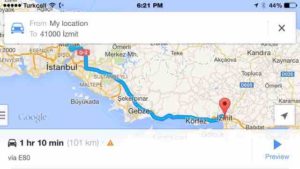 The plan was to get from Istanbul, Turkey to Izmit, Turkey.  First we would grab a taxi at our hotel. We would have to tell the hotel bellman in English where we wanted the taxi to take us. Then the bellman would tell the taxi driver where he was headed. In this morning's case that was the Istanbul central bus station. This system worked well most of the time. A couple of times during our trip the driver did have to call the hotel where the driver, the hotel and I created a three-way conversation until we were back on plan. It's all part of the fun.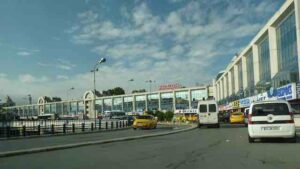 Now it was getting interesting.
It wasn't long before we pulled into one of the largest bus stations I had even seen. Somehow in this huge maze of buses we needed to find the one that would take us to Izmit. Izmit was a town about an hour southeast of Istanbul. Izmit is a large city with more than 300,000 people. It's in the Marmara region in the Asian portion of Turkey bordering the Marmara Sea.
We needed to find a travel agency, Efe Tur, within the bus station to buy our tickets for the bus. From what we understood the bus went from Istanbul to Izmit either every 30 minutes or every hour. Luckily we found the travel agency quickly. Tickets were just 20 TL (about $10 USD per person one-way) for the trip. This price included "transferring" to a "shuttle" once we reached Izmit to the smaller town of Korfez. As even more luck would have it as soon as we bought our tickets we were directed to a bus leaving for Izmit in 60 seconds!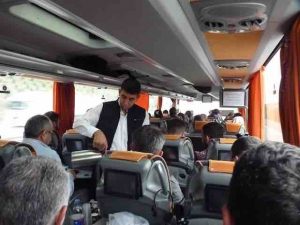 The bus was modern. They even had a "bus attendant" who served water and coffee along the way. Since we were the ONLY English speaking people on the bus we sort of "stood out". This helped when it was time to leave the bus once we reached Izmit. We were personally "handed off" to the driver of the shuttle to Korfez. Things were working pretty well so far.
Korfez was not exactly the small hamlet that our concierge Osan seemed to describe. Korfez has a population of 135,000 people. Although the Turkish people didn't speak much English they were helpful almost everywhere we went (except the taxi driver who had ripped us off).
Osan, the hotel concierge, had given us a note (much like a mother might do if she were sending a child off on a long trip) written in Turkish describing what we were trying to do and where we were planning to go. The driver of the shuttle read our note. When we arrived in Korfez he recommended we take a taxi to the track. We might have been able to find the track but having a taxi was better. During the "translation" of all of this our Good Samaritan shuttle driver had to call the hotel for clarification.
Now we were on our fourth transportation vehicle of the morning (taxi, bus, shuttle, taxi) when we pulled up in front of the track. The taxi driver gave me his phone number. That way we could call him when the races were over and repeat the entire process that got us here in reverse.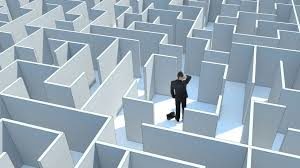 How about some background on other international trackchasers.
Permit me to digress for just a moment. There are very few international trackchasers. Why? Because to some it's just too damn difficult. You have to have an adventuresome spirit and a good deal of gumption to make it work.
Roland Vanden Eynde of Belgium is a leading international trackchaser. However, the vast majority of the countries he has visited are on his home continent of Europe. Seeing thirty countries in Europe isn't a whole lot different than seeing thirty states in the U.S. Guy Smith, a new aspirational international trackchaser takes the really easy route. He simply has Roland pick him up at the airport, drive him everywhere he needs to go and then Roland drops him off back at the airport. If you have limited curiosity and creativity then that's the way to do it.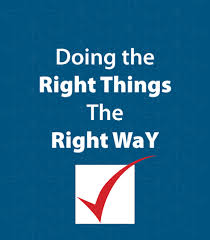 Will White was the first American to do much international trackchasing. He did it the RIGHT way. He was adventuresome and he was creative. He was also cheap. I'm not sure I could have researched all of the public transportation systems he used to make it happen. Carol stills smiles and says, "Poor Will" when she thinks about him walking seven miles out to a track and developing blisters so badly that his socks were soaked in blood for the seven mile walk BACK from the track.
I marvel at the time he used Google Earth to find his hostel from a satellite view. He missed the mark by one house and tried to check in at a personal residence. I don't think I could have and I'm pretty sure I wouldn't have wanted to do it the way Will White did it but I respect his resourcefulness a great deal.
This was a travel adventure. That's what international trackchasing is all about.
What we were doing today was a travel adventure. I wouldn't have it any other way. It is experiences like this that will make these trips stand out in my memory long after whatever happened at the track fades into the backgrounds.
Tell me about the racetrack.
From Wikipedia: "The Izmit Korfez Circuit is a motor sports race track about 17 km west of Izmit, in Korfez district of Kocaeli, Province, Turkey. Sponsored by the Turkish Automobile Sports Federation (TOSFED) and built by the Istanbul Motorsports Club (İMK), it was inaugurated in 1993 as the first asphalted race track in Turkey. The venue is home to motor sport races in various categories.
Located at the northeastern coast of Marmara Sea, İzmit Körfez Circuit is situated around a small Fener Lake (Fenergölü), which belongs to the Municipality of Körfez District. The race track, 1.950 kilometres (1.212 mi) at length, has nine turns and runs clockwise.
The circuit provides the greatest number of motor sport racing events in Turkey. In addition to Turkish championships, several racing organizations of private companies as well as various motor sport types in different categories are held here. On an average racing day, several events are carried out in five to six categories. The circuit is used also for test runs by motor magazines, tire and motor companies. Some motorcycle and auto racing schools train here also. Around 5,000 spectators in every age group come to the circuit on racing days. Events at the race track find growing interest in the TV and press."
We were told racing was to begin at 3 p.m. It was 12 noon. There were two races scheduled for today. We would learn they would begin at 1430 (2:30 p.m.) and 1545 (3:45 p.m.). This gave us plenty of time to explore Korfez.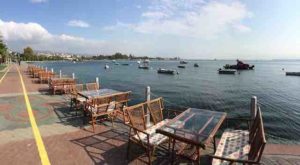 The track borders the Marmara Sea. It looked as if we had some time to explore before the racing began. There was a lovely boardwalk that led from the racetrack area to a series of seaside restaurants. Often times racetracks are located out in the middle of nowhere. We were fortunate that with three hours to kill we had so many options within easy walking distance for lunch.
We soon stumbled across a place that had plenty of patrons. Some were sitting outside and others inside. We investigated and found they were serving a buffet lunch. We jumped on that.
This was not your hometown buffet.
I know that many of my readers are Americans. I'll bet several are imagining their favorite luncheon buffet in whatever town they live in. It wasn't like that! There was no prime rib at this buffet. It just didn't look like much of what I had seen before. However, they did have about ten different kinds of olives! A series of "pies" caught my attention. I had my eye on what might be a lemon chiffon pie. I grabbed a hunk of that. Then when I got back to our table I found the lemon chiffon delicacy had really been the butter dish!!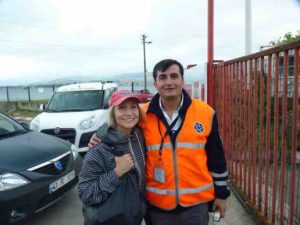 Back at the track.
Following lunch we were back at the track. We soon befriended the fellow working the back gate. Being able to make friends quickly is a valuable asset. He spoke a small amount of English. Later, when we left the track, our new "friend" would use his phone to call our taxi driver.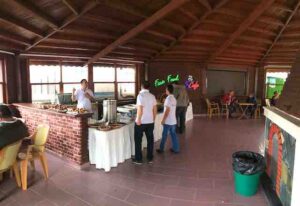 It's always fun to be able to explore road courses. We had full run of the paddock area. This allowed us to get up close and personal with the racecars. There was also a octagonal shaped building used for socializing. They were serving a buffet in this building at no charge. Did I mention there was no charge to see today's racing either. When there were breaks in the action we used this clubhouse to sit down and stay out of the windy, cloudy and dampish conditions.
A race schedule was posted outside the pit steward's office. We soon struck up a conversation with one of the track officials in the office. He was able to confirm there would be two races. Each would be for "12 tur" or 12 laps.
Oh no! Not rally racing.
During the planning of this trip we had heard a couple of people refer to the track as holding "rally races". That was concerning. Rally races don't count in trackchasing. I certainly didn't want to jump through all of the hoops we had jumped through to see rally racing.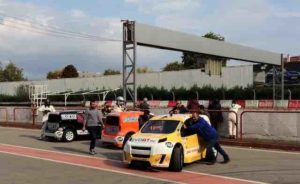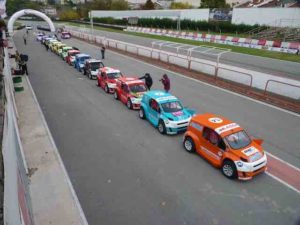 However, the track officer assured us we would see circuit racing and not rally racing. There were two 12-lap feature events on the docket for 16 cars. All cars were identical except for paint jobs. Each car sports a different Easter egg color much like the old IROC cars used to have.
We paid no admission for today's racing. Nobody else did either. Then we discovered that food and drink were free in a special building behind the car garages. I can't recall seeing free admission as well as food and drink for the common fan before. That worked for us.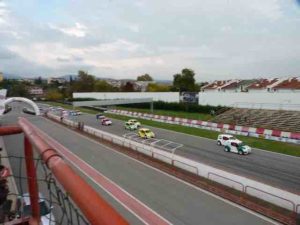 Staying in the cafeteria was a good idea during down times. Today was the coldest day of the trip with temps probably in the high 50s with wind and threatening rain. The track officer told us they did rain out at their last meeting. That's most unusual on an asphalt permanent road course.
Photos; videos; Don't miss 'em.
Please don't miss the photos and video of today's racing. Since the track was only a bit more than a mile long we could see the cars nearly 100% of the time….while watching on the roof of the garage building. There were a few spins but no full course yellow or red flag periods. I always let the visuals (photos and videos) do the talking when it comes to what happened on the track.
Now we had to get back to the hotel. I had a plan.
We weren't necessarily looking forward to the challenge of reversing our logistical plan (taxi, shuttle bus, bus, taxi) to get back home. When the last race was finished we met up with our friend manning the gate. He used his cell phone to call our taxi driver. The driver was there in a flash.
I had an offer for the driver. How much would he charge us if he drove us all the way back to Istanbul? It would be a 110 kilometer ride or about 65 miles. This would eliminate the hassle of having four different transportation points and get us home two hours quicker.
The driver took a piece of paper (he spoke almost no English although he did know that Arnold Schwarzenegger was from California!) and wrote down what it would cost us for the 110-kilometer ride. His offer was 250 Turkish Lira or about $112 U.S. I took his paper and wrote "200" on it. He smiled took the paper back and wrote "220". I considered the convenience of just sitting in his warm taxi all the way back to Istanbul and accepted. It would be 220 Turkish Lira or about $98 U.S. for the two of us. We had saved 14 bucks with a simple negotiation.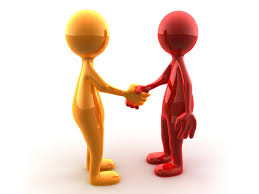 We had negotiated a fixed price taxi agreement. Just for kicks the driver kept the meter running. When we pulled into the hotel reception area the meter showed 251 TL pretty much what the driver had offered to begin with.
Once back in the confines of the hotel Carol and I decided to have dinner in the hotel bar as we had done two nights before. It had been a long day of traveling in cool and windy conditions. We were just too lazy to go out "among 'em" on our last night in Istanbul….until next week of course.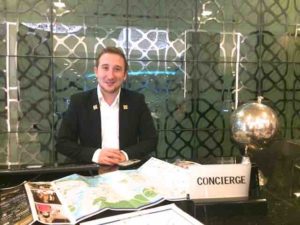 Osan rocks….he really rocks.
I would be remiss if I didn't recognize Osan the Le Meridian concierge. If Osan and I don't strike up a conversation about trackchasing, if Osan doesn't know there are other tracks racing in Turkey and if Osan doesn't go out of his way to research the fact that the track in Korfez was racing today then we go to a basketball game and don't add another track to my bulging lifetime trackchasing list. Thank you Osan….jot well done.
Monday – Day 6 – (Flying from Istanbul to Izmir, Turkey)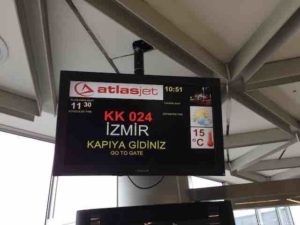 Today we were heading for a "holiday within a holiday".
This morning we checked out of Le Meridian Istanbul hotel. It had been a pleasant four-day stay. Possibly the biggest plus provided by the hotel was the concierge support. Having "local knowledge" to answer questions and direct us proved most valuable. On the other hand the hotel's remote location might not have been the best for what we ended up doing.
This morning we grabbed a taxi to Ataturk airport. Traffic in Istanbul is the worst of any city we have ever visited when only vehicular traffic is considered.
We are flying to Izmir, Turkey today for a short two-day holiday within a holiday. Why go to Izmir? We want to re-visit the famous Ephesus ruins that we first saw on a Greek Isles/Turkish cruise about twenty years ago.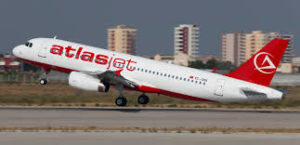 Atlas Jet! What a find.
We're flying on Atlas Jet. I learned about Atlas Jet's benefits from my friends over at TripAdvisor.com. The world has a number of discount airlines and Atlas Jet is one of them. Both Carol and I could fly about 500 miles each way for around $70 U.S. per person round-trip with Atlas Jet. There's no charge for checked baggage either. That's a heck of a deal. To top THAT off Atlas Jet also provides a free shuttle ride (40 miles one-way) to today's final destination, Selcuk, Turkey.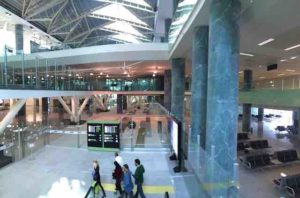 I was most impressed with Izmir's airport. This was a domestic flight totally within the country of Turkey from Istanbul to Izmir. That meant we didn't need passports. We didn't need to clear any border control checkpoints. The Adnan Menderes' domestic terminal opened in March, 2014. It's a beautiful new structure with not very much air traffic.
For the next two days we're in a 9.8 TripAdvisor rated bed and breakfast hotel named Ayasoluk. It's located in Selcuk. I had never heard of a hotel with this high of a rating. We would later learn the hotel opened just three months ago.
I can't believe the services offered with Atlas Jet. First, the fares were beyond low. Then, on our one-hour flight they managed to serve us sandwiches and drinks at no additional charge. When we arrived they provided a complimentary shuttle bus to our final destination, Selcuk. What a deal!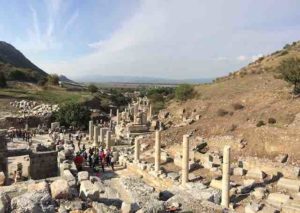 Selcuk? Why Selcuk?
Why were we going to Selcuk? Here's a short explanation from Wikipedia about this famous historical town:
"Selcuk is one of the most visited tourist destinations within Turkey, known for its closeness to the ancient city of Ephesus, House of the Virgin Mary and Seljuk works of art. The 6th century Basilica of St. John the Apostle, which, some claim, is built on the site of the Apostle's tomb, is also inside the town. The old quarter of Selcuk retains much traditional Turkish culture."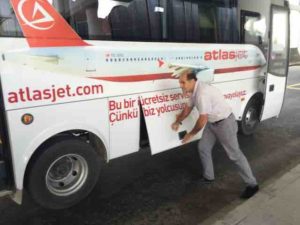 The shuttle bus dropped us off near the hospital in Selcuk. The hotel had given me walking directions from our drop point to the Black Sheep carpet store. Why the Black Sheep carpet store? The folks who owned the B&B also were in the carpet business! However, we would come to learn the shuttle drop point had been changed in the last two weeks which made the directions to the carpet store from the NO LONGER CURRENT drop point a bit confusing. Carol wasn't so wild about rolling our luggage over cobblestone streets for 3-4 (O.K., maybe 5-6) blocks. Nevertheless, I always encourage her to do her best with changing circumstances! However, my boyishly positive attitude is not always fully appreciated.
A frown is just a smile turned upside down.
Soon, well pretty soon, we found the Black Sheep carpet store. Carol wasn't in the best of moods by now. It would be a two-block walk uphill over more cobblestones to get to the hotel. By the time we got to the top of the hill pulling our luggage (although the hotel "bellman" offered to carry our bags) Carol was none too positive about the experience.
I've had the flu for much of the trip. When we arrived into our room I went directly to the bed and took a five-hour nap. I needed to rest up for what was going to be a most fun touring experience in and around Selcuk and it's main attraction Ephesus.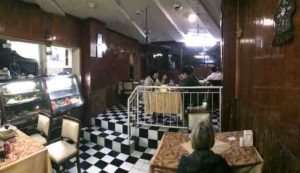 Chow time Turkish style.
I awoke by dinner time. You can call me anything just don't call me late for dinner. I got that saying from my first ever boss Major Frank Davis. It was dark. We had been told that Selcuk was 100% safe and I believe it. We walked back to the Black Sheep carpet store for a restaurant recommendation. I'm not a big fan of Turkish food. However, Turkey is like many countries we visit. They pretty much stay away from serving foods native to other countries. That's one of the best things about the U.S. We offer more ethnic foods than we do American foods.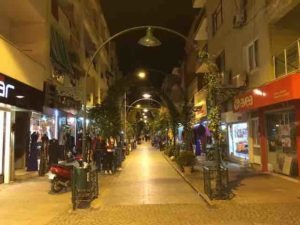 Downtown Selcuk is small. It's only 2-3 square blocks of restaurants, carpet stores and other tourist type gift stores. The restaurant we chose was small with indoor and outdoor seating. The night air was too cool to eat outside. Inside there were just three-four tables. The proprietor could not have been nicer. We were served a platter of foods, which consisted of essentially meat and vegetables. It was all good but just the experience of negotiating the process was most entertaining and enjoyable.
The call to prayer.
Our hotel was near a mosque. Islamic prayers are broadcast over loud speakers five times a day from these mosques. These prayers can be heard for miles. I'm told loudspeakers were introduced to mosques in the 1930s. Sometimes these call to prayer broadcasts begin as early as 4 a.m. I've had this experience in several foreign countries I have visited.
We've been very lucky with the weather. Rain has been forecasted (70-100%) nearly every day and hasn't happened. Temps are getting cooler (high 50s). However temperatures from 55-70 are better for touring than 75-90 in my opinion.
Tuesday – Day 7 – (Selcuk, Turkey – Ephesus Tour)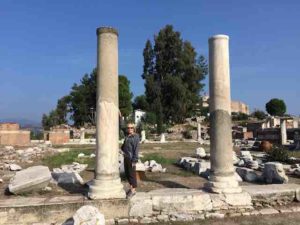 Touring…the lifeblood of my trackchasing.
Today would be a full day dedicated to touring. Check out my "Trackchasing Tourist Attraction" page on my website at www.randylewis.org. At the bottom of the home page you will find a link to "Trackchasing Tourist Attractions". From that page you will see that my trackchasing hobby is dominated by "seeing and doing" things other than racing. I always say there is so much to see when I go trackchasing than just one more auto race.

Following breakfast, in our bed and breakfast hotel, we walked a couple hundred yards to our first touring destination. This was the Basilica of St. John ruins. It was constructed by Justinian I in the 6th century. It stands over the believed burial site of John the Apostle. If you're interested in learning more about this treasure I suggest a Wikipedia search.
The site wasn't crowded. We were almost on our own exploring the ruins. As we were leaving a busload of tourists entered the site. Fortunately for us these ruins were within five minutes of our hotel.
There was enough time following our 10 TL (Turkish Lira) self-guided tour to go back to our room for a short nap. I've had a head cold for much of this trip but it's not enough of a problem to keep me from seeing the sights!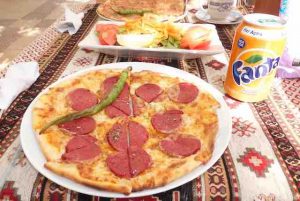 Later we would walk a couple of blocks to the Black Sheep carpet store. From there we got a ride to this afternoon's touring location. Along the walk we happened upon a Turkish sidewalk café. They advertised pizza. We hadn't had any Turkish pizza on the trip yet. That was soon rectified. The pizza came with extremely thin crust. I prefer thin over thick. The lunch was convenient and inexpensive. I wouldn't mistake their pizza for my all-time favorite (Davis Bros. – East Peoria, Illinois USA) but it would get us to dinner.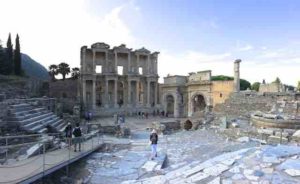 Ephesus….no one goes to Turkey without stopping here.
In advance I had reserved a private tour for just Carol and I to the famous ruins of Ephesus. The Ayasoluk Hotel helped me with that. With a price of 120 Euros for the two of us it was not inexpensive. However, folks at TripAdvisor told me the price was fair. While we would see busloads of tour groups at Ephesus with just one tour guide for the entire bus we were pampered with personal attention. Our guide, Dervish, was more than willing to go into great detail to tell us what we were seeing. Later in the tour we had the opportunity to discuss the Islam religion with him in some detail. As my reports are neither religious nor politically oriented I won't go into details of that discussion but it was most interesting and enlightening.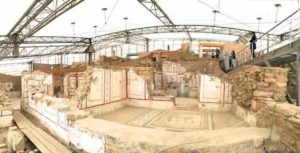 During our tour of Ephesus we also paid to see the "Terrace Houses" where the wealthiest Ephesians lived. We had been to Ephesus some 20 years or so ago while visiting Turkey and the Greek Isles on a cruise. Carol seemed to remember the details of Ephesus much more than I did.
Following our four hour tour (four hours is a lot of walking and listening!) we were back to our hotel in Selcuk. After a short 30-minute nap we walked back into the center of town for dinner.
I am discovering I am not a major fan of Turkish food. However, like so many countries we visit (NOT like the U.S.) very little "ethnic" food is served. That is certainly true in Turkey.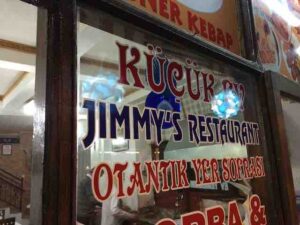 Jimmy's!
Nevertheless, we settle on "Jimmy's Restaurant" for no other reason than our youngest son is named Jimmy! Carol had the goulash. We also tried what the menu described as "Turkish ravioli". It would have been good without a sour tasting yogurt dressing that lavishly smothered the pasta. My entrée was fried calamari (squid). I eat calamari frequently. This had to be the blandest calamari I had ever tasted. Nope. I don't care much for Turkish food.
We were back to the hotel to ready ourselves for a busy day tomorrow. We'll be repositioning ourselves to Istanbul for one night. Then we're off to the country of Azerbaijan (check out a world map!) in search of seeing a race in my 70th lifetime trackchasing country.
Wednesday – Day 8 – (Selcuk, Turkey to Izmir, Turkey to Istanbul, Turkey)
A busy day of flying and them more touring.
The morning began with a delightful breakfast poolside. Breakfast consisted of well over ten dishes served in such a delightful atmosphere. The staff at the Ayasoluk could not have been more friendly and helpful.
Soon a taxi came to pick us up as we checked out of the Ayasoluk B&B hotel. The less than five-minute ride took us to the state hospital in Selcuk. No we didn't need any service from the medical facility. The hospital was the pickup point for the Atlas Jet shuttle taking us to the Izmir airport. The shuttle would cover about 40 miles in 50 minutes.
What a value!
Can you imagine an American airline, or any airline for that matter, charging about $70 U.S. round-trip for about 1,000 miles of flying? How about all of those ingredients PLUS free checked bags, PLUS free drinks and sandwiches on board the plane PLUS a free shuttle service to and from your final destination (in our case, Selcuk a city located a round-trip distance of 80 miles from the airport)? Atlas Jet was a wonderful value. I am indebted to the folks at TripAdvisor who turned me on to this great deal.
Once in Istanbul we would grab the Wyndham Hotel's complimentary hotel shuttle from the Ataturk Airport to the hotel itself. Lots of airport hotels in the U.S. offer free shuttles from the airport. However, this practice is dramatically more limited outside the United States.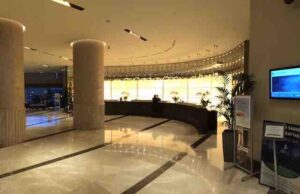 Nothing but the best for Carol.
We're staying at the Wyndham Petek Hotel not far from the airport. It's opulent….just like I like it. In reality we are staying in four and five-star locations because I like to treat Carol well. She deserves it. You'll find me sleeping overnight in airports and staying in Motel 6 properties when I'm not with Carol. However, when she comes along I get upgraded!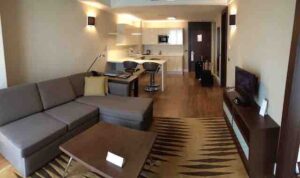 Being a Wyndham Rewards member got us upgraded to a suite. That wasn't bad at all. We had just enough time to check-in and take a nap before we were off to tonight's Turkish entertainment. That cold is still bugging me.
Is there something in this world we have not seen? Yes!
What in the world could world travelers like us have never seen? What type of attraction was something that I doubt any of our friends had ever seen? It had to be something unique. It was!
Tonight we were going to the Hodjapasha Dance Theatre in Istanbul to see a performance of the "Whirling Dervishes". Wouldn't you agree? That's a pretty unique "bucket list" item that's not on most people's bucket list.
Never heard of a "Whirling Dervish"? As a kid that was a common phrase to describe someone who was always on the go. They were a "Whirling Dervish".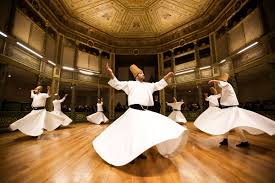 A Whirling Dervish performance is a religious ceremony. No filming or photography was allowed. Here is a brief description of this most unusual activity. During our 75-minute ritual the men performing would do continuous twirling for up to ten minutes at a time.
"Their spellbinding worship service, the Mevlevi sema, has dervishes in long white dresses whirling ecstatically for a quarter hour at a time to the drone of ancient Islamic hymns.
The sema (seh-MAH) is derived from Rumi'ss habit of occasionally whirling in ecstatic joy in the streets of Konya, capital of the Seljuk Turkish Sultanate of Rum, and his home for the greater part of his life. It is perhaps the most familiar aspect of Sufism (Islamic mysticism)."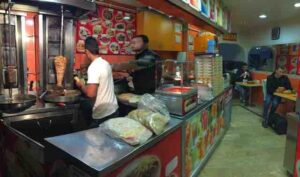 We spent $60 bucks round-trip getting to and from the performance in taxis (Turkish: Taksi). We ate chicken kabobs at a street side café. If we had blinked we would have thought we were in the midst of the Turkish section of New York City and not Istanbul.
The Whirling Dervish performance.
Then we were off to the performance. It was conducted in a 500-year old building that was used as a Turkish bath house until 1988. Photos of the religious performance were not allowed. However, I did take a picture or two before they started "whirling".
The "theatre" seated about 150 patrons. A young woman kept a close eye on things to make sure no photos or videos were being taken. She was very intimidating and I am not easily intimidated.
Check out this video from YouTube. I didn't take it but it will show you what a Whirling Dervish performance is like. It's not exactly like watching UCLA basketball but I'm all about doing things one time.
Following the show we were off into a most rainy night. Our cab driver, who spoke more English than most, told us he was driving a Hyundai taxi. It was a 2012 model with 220,000 kilometers on it. His children drove it during the day and he drove it from 5-10 p.m. each night.
Soon we were back to the hotel. Tomorrow will be busy. We're up at 5 a.m. to catch a shuttle to the airport leaving the hotel at 6 a.m. Then at 8:30 a.m. we board a Turkish Airways plane to Baku, Azerbaijan the country's capital. This is going to be fun.
Thanks for reading about my trackchasing, 
Randy Lewis
World's #1 Trackchaser
Randy is a freelance journalist who winters in San Clemente, California and sometime flies in coach.
And so it goes from trackchasing country #69. I hope you enjoyed this travel yarn. It was fun to actually do. I'm sure it will be just as much fun when I read about it ten years from now.  However, there is no time to look back.  From Turkey we fly to trackchasing country #70!
THE COUNTRY LIST
#69!!
RLR – Randy Lewis Racing Lifetime Trackchasing Countries
# 1 – UNITED STATES OF AMERICA – Peoria Speedway – Mt. Hawley, (oval) – Track #1, Peoria, Illinois – circa 1954 (age 5)
# 2 – CANADA – Cayuga Speedway (oval) – Track #174, Nelles Corner, Ontario – July 31, 1988 (Dick Trickle winner)
# 3 – AUSTRALIA – Parramatta City Raceway (oval) – Track #180, Granville, New South Wales – November 17, 1989 (accompanied by Carol)
# 4 – UNITED KINGDOM – Northhampton International Raceway (oval) – Track #378, Northhampton – June 26, 1999 (accompanied by Carol, Kristy, Jim)
# 5 – NETHERLANDS – Driesum Racetrack (oval) – Track #839, Driesum – May 5, 2005 (accompanied by Roland Vanden Eynde)
# 6 – BELGIUM – Bellekouter oval (oval) – Track #841, Affligem – May 8, 2005 (accompanied by Roland Vanden Eynde)
# 7 – FRANCE – Circuit de Croix en Ternois (road course) – Track #843, Saint-Pol sur-Ternoise – May 8, 2005 (accompanied by Roland Vanden Eynde – 2nd new country in one day!)
# 8 – GERMANY – Nurburgring (road course) – Track #844, Nurburg – May 13, 2005 (accompanied by Carol, Roland Vanden Eynde)
# 9 – NEW ZEALAND – Western Springs Speedway (oval) – Track #1,134, Western Springs – December 26, 2006 (accompanied by Carol)
# 10 – MEXICO – Triovalo Bernardo Obregon (oval) – Track #1,281, Tiajamulco de Zuniga, Jalisco – October 14, 2007 (accompanied by Carol, J.J., Roger Ward)
# 11 – BARBADOS – Bushy Park Racing Circuit (road course) – Track #1,296, Bushy Park – December 9, 2007
# 12 – THAILAND – Bira Circuit (road course) – Track #1,300, Pattaya – January 19, 2008
# 13 – SOUTH AFRICA – Durban Grand Prix (road course) – Track #1,315, Durban, KwaZulu-Natal – February 24, 2008 (accompanied by J.J. and Will Van Horne)
# 14 – JAMAICA – Dover Raceway (road course) – Track #1,322, Brown's Town St. Ann – March 24, 2008
# 15 – SWEDEN – Sturup Raceway (road course) – Track #1,335, Malmo – May 10, 2008 (accompanied by Carol)
# 16 – DENMARK – Ring Djursland (road course) – Track #1,336, Tirstrup – May 11, 2008 (accompanied by Carol)
# 17 – CZECH REPUBLIC – Automotodrome BRNO (road course) – Track #1,381, Brno – September 13, 2008
# 18 – AUSTRIA – Lambrechten Stock Car Track (road course) – Track #1,382, Lambrechten – September 14, 2008
# 19 – IRELAND – Tipperary International Raceway (oval) – Track #1,388, Rosegreen – October 26, 2008 (Carol and I visited this track earlier in the year)
# 20 – GUYANA – South Dakota Circuit (road course) – Track #1,390, Timehri – November 2, 2008 (accompanied by Carol)
# 21 – CHINA – The Guia Circuit (road course) – Track #1,392, Macau – November 16, 2008 (accompanied by Carol)
# 22 – COSTA RICA – Autodromo La Guacima (road course) – Track #1,398, La Guacima – November 30, 2008
# 23 – ANDORRA – Grandvalira Circuit (road course) – Track #1,404, Port d'Envalira – January 17, 2009
# 24 – ARGENTINA – Circuito Efren Chemolli (oval) – Track #1,406, Buenos Aires – January 31, 2009 (shared with Jerry Fisher)
# 25 – QATAR – Losail International Circuit (road course) – Track #1,408, Doha – February 13, 2009
# 26 – BAHRAIN – Bahrain International Circuit (road course) – Track #1,410, Sakhir – February 27, 2009 (accompanied by Carol)
# 27 – UNITED ARAB EMIRATES – Dubai Autodrome (road course) – Track #1,411, Dubai – February 28, 2009 (accompanied by Carol)
# 28 – COLOMBIA – Autodromo de Tocancipa (road course) – Track #1,415, Tocancipa – March 22, 2009
# 29 – SPAIN – Motorland Aragon (road course) – Track #1,416, Alcaniz – March 28, 2009
# 30 – PORTUGAL – Circuto de Murca (road course) – Track #1,417, Murca – March 29, 2009
# 31 – ICELAND – Kapelluhraum (road course) – Track #1,420, Hafnafjorour – April 25, 2009 (shared with Will White)
# 32 – HUNGARY – Hungaroring (road course) – Track #1,426, Mogyorod – May 8, 2009 (accompanied by Carol)
# 33 – SWITZERLAND – Hock Ybrig (road course) – Track #1,427, Hoch Ybrig – May 9, 2009 (accompanied by Carol)
# 34 – ITALY – Vighizzolo d'Este Stock Car Track (road course) – Track #1,428, Vighizzolo d'Este – May 10, 2009 (accompanied by Carol)
# 35 – DOMINICAN REPUBLIC – Autodromo Mobil 1 (road course) – Track #1,515, Santo Domingo – December 6, 2009 (accompanied by Carol)
# 36 – MALTA – Ta'Qali Race Track (road course) – Track #1,521, Ta'Qali – February 7, 2010 (accompanied by Carol)
# 37 – FINLAND – Lake Pidisjarvi Ice Track (road course) – Track #1,524, Nivala – February 20, 2010
# 38 – JAPAN – Suzuka Circuit (road course) – Track #1,530, Suzuka – March 21, 2010
# 39 – CHILE – Autodromo de Interlomas (road course) – Track #1,531, Temuco – April 18, 2010
# 40 – MOROCCO – Circuit de Marrakesh (road course) – Track #1,535, Marrakesh – May 1, 2010 (accompanied by Carol)
# 41 – BRAZIL – Circuit de Caruaru – Aryten Senna (road course) – Track #1,540, Caruaru – May 16, 2010 (accompanied by Carol, Jerry Fisher and Katina Spencer)
# 42 – ESTONIA – Laitse Rally Park (road course) – Track #1,571, Laitse – July 24, 2010 (accompanied by Carol)
# 43 – LATVIA – Bikernieki (road course) – Track #1,572, Riga – July 25, 2010 (accompanied by Carol
# 44 – GUATEMALA – Autodromo Pedro Cofino (road course) – Track #1,580, Alotenango – August 15, 2010
# 45 – EL SALVADOR – El Jabali (road course) – Track #1,582, Quezaltepeque – August 22, 2010 (accompanied by Carol)
# 46 – ROMANIA – Bradu (road course) – Track #1,603, Bradu – October 16, 2010
# 47 – BULGARIA – Closed Route – Burgas (road course) – Track #1,604, Burgas – October 17, 2010 (accompanied by Lyubomir and Plamen Simeonov)
# 48 – SOUTH KOREA – Korea International Circuit (road course) – Track #1,605, Yeongam, Jeollanam-Do – October 24, 2010
# 49 – PHILIPPINES – Batangas Racing Circuit (road course) – Track #1,608, Batangas – November 21, 2010
# 50 – NORWAY – Lyngas Motorbane (road course) – Track #1,648, Lier – April 30, 2011
# 51 – MALAYSIA – Sepang International Circuit (road course) – Track #1,656, Sepang – May 28, 2011
# 52 – INDONESIA – Sentul International Circuit (road course) – Track #1,657, Babakan Madang, Boder – May 29, 2011
# 53 – LUXEMBOURG – Alzingen (road course) – Track #1,711, Alzingen – September 4, 2011 (accompanied by Carol)
# 54 – POLAND – Tor Slomczyn (road course) – Track #1,713, Slomczyn – September 11, 2011 (accompanied by Carol)
# 55 – SINGAPORE – Marina Bay (road course) – Track #1,714, Singapore – September 24, 2011 (accompanied by Carol) 
# 56 – URUGUAY – Piriapolis Grand Prix (road course) – Track #1,724, Piriapolis – November 12, 2011
# 57 – SRI LANKA – Pannala Race Track (road course) – Track #1,732, Pannala – February 12, 2012
# 58 – ECUADOR – Autodromo Internacional de Yahuarcocha (road course) – Track #1,736, Ibarra – March 11, 2012
# 59 – SLOVAKIA – Slovakia Ring (road course) – Track #1,742, Orechova Puton – April 29, 2012
# 60 – MONACO – Circuit de Monaco (street course) – Track #1,746, Monte Carlo – May 13, 2012 (accompanied by Carol)
# 61 – CROATIA – Automotodrom Grobnik (road course) – Track #1,762, Rijeka – June 23, 2012
# 62 – PERU – Autodromo La Chutana (road course) – Track #1,802, Lima – October 21, 2012 (accompanied by Carol)
# 63 – GREECE – Serres Circuit (road course) – Track #1,807, Serres – November 4, 2012
# 64 – RUSSIA – Moscow Central Hippodrome (oval) – Track #1,824, Moscow – February 23, 2013 (accompanied by Carol)
# 65 – LITHUANIA – Marijampole Autokross Track (road course) – Track #1,842, Marijampole – May 12, 2013 (accompanied by Carol)
# 66 – INDIA – Buddh International Circuit (road course) – Track #1,915, Noida – October 27, 2013 (accompanied by Carol)
# 67 – GEORGIA – Rustavi International Motorpark (road course) – Track #1,916, Rustavi – November 10, 2013
# 68 – TRINIDAD AND TOBAGO – Larry Gomes Stadium (road course) – Track #1,928, Arima – January 26, 2014 (accompanied by Carol)
# 69 – TURKEY – Istanbul Park (road course) – Track #2,035 Akfirat (accompanied by Carol)
The International Big 3 country count.
. Randy Lewis, San Clemente, California USA – 69
. Roland Vanden Eynde, Vilvoorde, Belgium – 52
. Carol Lewis, San Clemente, California USA – 38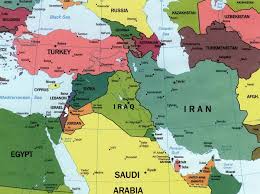 TURKEY – FAST FACTS*
Provided by my friends at Wikipedia…..
Turkey, is a transcontinental country in Eurasia, mainly in Anatolia in Western Asia, with a smaller portion on the Balkan peninsula in Southeast Europe. Turkey is bordered by eight countries: Greece to the west; Bulgaria to the northwest; Georgia to the northeast; Armenia, the Azerbaijani exclave of Nakhchivan and Iran to the east; and Iraq and Syria to the south. The Aegean Sea is to the west, the Black Sea to the north, and the Mediterranean Sea to the south.
History (recent)
İsmet İnönü became Turkey's second President following Atatürk's death on 10 November 1938. In 1939 Turkey annexed the Republic of Hatay. Turkey remained neutral during most of World War II, but entered the closing stages of the war on the side of the Allies on 23 February 1945. On 26 June 1945, Turkey became a charter member of the United Nations. In the same year, the single-party period in Turkey came to an end, with the first multiparty elections in 1946. The Truman Doctrine in 1947 enunciated American intentions to guarantee the security of Turkey and Greece during the Cold War, and resulted in large-scale U.S. military and economic support.
Following a decade of Cypriot intercommunal violence and the coup in Cyprus on 15 July 1974 staged by the EOKA B paramilitary organisation, which overthrew President Makarios and installed the pro-Enosis (union with Greece) Nikos Sampson as dictator, Turkey invaded Cyprus on 20 July 1974 by unilaterally exercising Article IV in the Treaty of Guarantee (1960), but without restoring the status quo ante at the end of the military operation. In 1983 the Turkish Republic of Northern Cyprus, which is recognised only by Turkey, was established. As of 2017, negotiations for solving the Cyprus dispute are still ongoing between Turkish Cypriot and Greek Cypriot political leaders.
In 1984 the PKK, a Kurdish separatist group (listed as a terrorist organization by NATO, the United States and the European Union), began an armed insurgency campaign against Turkey. The conflict has claimed over 40,000 lives to date.
Since the liberalisation of the Turkish economy in the 1980s, the country has enjoyed stronger economic growth and greater political stability. Turkey applied for full membership of the EEC in 1987, joined the EU Customs Union in 1995 and started accession negotiations with the European Union in 2005. On 15–16 July 2016, an unsuccessful coup attempt tried to oust the government.
Politics
Turkey is a parliamentary representative democracy. Since its foundation as a republic in 1923, Turkey has developed a strong tradition of secularism. Turkey's constitution governs the legal framework of the country. It sets out the main principles of government and establishes Turkey as a unitary centralised state. The President of the Republic is the head of state and has a largely ceremonial role. The president is elected for a five-year term by direct elections and Tayyip Erdoğan is the first president elected by direct voting.
Executive power is exercised by the Prime Minister and the Council of Ministers which make up the government, while the legislative power is vested in the unicameral parliament, the Grand National Assembly of Turkey. The judiciary is independent of the executive and the legislature, and the Constitutional Court is charged with ruling on the conformity of laws and decrees with the constitution. The Council of State is the tribunal of last resort for administrative cases, and the High Court of Appeals for all others.
The prime minister is elected by the parliament through a vote of confidence in the government and is most often the head of the party having the most seats in parliament. The prime minister is Binali Yıldırım, who replaced Ahmet Davutoğlu on 24 May 2016.
Universal suffrage for both sexes has been applied throughout Turkey since 1933, and every Turkish citizen who has turned 18 years of age has the right to vote.
Human rights
Human rights in Turkey have been the subject of some controversy and international condemnation. Between 1998 and 2008 the European Court of Human Rights made more than 1,600 judgements against Turkey for human rights violations, particularly regarding the right to life, and freedom from torture. Other issues, such as Kurdish rights, women's rights, LGBT rights, and press freedom, have also attracted controversy. Turkey's human rights record continues to be a significant obstacle to future membership of the EU.
Military
The Turkish Armed Forces consists of the Land Forces, the Naval Forces and the Air Force. The Gendarmerie and the Coast Guard operate as parts of the Ministry of Internal Affairs in peacetime, although they are subordinated to the Army and Navy Commands respectively in wartime, during which they have both internal law enforcement and military functions.
Every fit male Turkish citizen otherwise not barred is required to serve in the military for a period ranging from three weeks to a year, dependent on education and job location. Turkey does not recognise conscientious objection and does not offer a civilian alternative to military service.
Turkey has the second largest standing military force in NATO, after the US Armed Forces, with an estimated strength of 495,000 deployable forces, according to a 2011 NATO estimate. A total of 90 B61 nuclear bombs are hosted at the Incirlik Air Base, 40 of which are allocated for use by the Turkish Air Force in case of a nuclear conflict, but their use requires the approval of NATO.
Turkey is a transcontinental Eurasian country. Asian Turkey, which includes 97 percent of the country, is separated from European Turkey by the Bosphorus, the Sea of Marmara, and the Dardanelles. European Turkey comprises 3 percent of the country. The territory of Turkey is more than 1,600 kilometres (990 miles) long and 800 kilometres (500 miles) wide, with a roughly rectangular shape. Turkey is the world's 37th-largest country in terms of area. The country is encircled by seas on three sides: the Aegean Sea to the west, the Black Sea to the north and the Mediterranean to the south. Turkey also contains the Sea of Marmara in the northwest.
Climate
The coastal areas of Turkey bordering the Aegean and Mediterranean Seas have a temperate Mediterranean climate, with hot, dry summers and mild to cool, wet winters. The coastal areas bordering the Black Sea have a temperate oceanic climate with warm, wet summers and cool to cold, wet winters.[212] The Turkish Black Sea coast receives the greatest amount of precipitation and is the only region of Turkey that receives high precipitation throughout the year. The eastern part of that coast averages 2,200 millimetres (87 in) annually which is the highest precipitation in the country.
The coastal areas bordering the Sea of Marmara, which connects the Aegean Sea and the Black Sea, have a transitional climate between a temperate Mediterranean climate and a temperate oceanic climate with warm to hot, moderately dry summers and cool to cold, wet winters.Snow falls on the coastal areas of the Sea of Marmara and the Black Sea almost every winter, but usually melts in no more than a few days.However snow is rare in the coastal areas of the Aegean Sea and very rare in the coastal areas of the Mediterranean Sea.
Economy
Turkey has the world's 17th largest GDP by PPP and 18th largest nominal GDP. The country is among the founding members of the OECD and the G-20.
Turkey has a sizeable automotive industry, which produced over 1.3 million motor vehicles in 2015, ranking as the 14th largest producer in the world. Turkish shipbuilding exports were worth US$1.2 billion in 2011. The major export markets are Malta, Marshall Islands, Panama and the United Kingdom.
Turkish brands like Beko and Vestel are among the largest producers of consumer electronics and home appliances in Europe, and invest a substantial amount of funds for research and development in new technologies related to these fields.
Other key sectors of the Turkish economy are banking, construction, home appliances, electronics, textiles, oil refining, petrochemical products, food, mining, iron and steel, and machine industry. In 2010, the agricultural sector accounted for 9 percent of GDP, while the industrial sector accounted for 26 percent and the services sector for 65 percent. However, agriculture still accounted for a quarter of employment. In 2004, it was estimated that 46 percent of total disposable income was received by the top 20 percent of income earners, while the lowest 20 percent received only 6 percent. The rate of female employment in Turkey was 30 percent in 2012, the lowest among all OECD countries.
Tourism
Tourism in Turkey has experienced rapid growth in the last twenty years, and constitutes an important part of the economy. The Turkish Ministry of Culture and Tourism currently promotes Turkish tourism under the Turkey Home name. In 2013, 37.8 million foreign visitors arrived in Turkey, which ranked as the 6th most popular tourism destination in the world; they contributed $27.9 billion to Turkey's revenues. In 2012, 15 percent of the tourists were from Germany, 11 percent from Russia, 8 percent from the United Kingdom, 5 percent from Bulgaria, 4 percent each from Georgia, the Netherlands and Iran, 3 percent from France, 2 percent each from the United States and Syria, and 40 percent from other countries. Turkey hosts two of the Seven Wonders of the Ancient World: the Mausoleum in Halicarnassus and the Temple of Artemis in Ephesus.
Infrastructure
Turkish Airlines, flag carrier of Turkey, has been selected by Skytrax as Europe's best airline for five years in a row (2011–2015). With destinations in 126 countries worldwide, Turkish Airlines is the largest carrier in the world by number of countries served as of 2016.
In 2013 there were 98 airports in Turkey, including 22 international airports. As of 2015, Istanbul Atatürk Airport is the 11th busiest airport in the world, serving 31,833,324 passengers between January and July 2014, according to Airports Council International.The new (third) international airport of Istanbul is planned to be the largest airport in the world, with a capacity to serve 150 million passengers per annum.
In 2013, the energy consumption was 240 billion kilowatt hours. As Turkey imported 72 percent of its energy in 2013, the government decided to invest in nuclear power to reduce imports. Three nuclear power stations are to be built by 2023.
Demographics
Historical populations
Year
Pop.
±% p.a.
1927
13,554,000
—    
1930
14,440,000
+2.13%
1940
17,728,000
+2.07%
1950
20,807,000
+1.61%
1960
27,506,000
+2.83%
1970
35,321,000
+2.53%
1980
44,439,000
+2.32%
1990
55,120,000
+2.18%
2000
64,252,000
+1.54%
2010
73,003,000
+1.29%
2012
75,627,000
+1.78%
Source: Turkstat[281]
According to the Address-Based Population Recording System of Turkey, the country's population was 74.7 million people in 2011, nearly three-quarters of whom lived in towns and cities. According to the 2011 estimate, the population is increasing by 1.35 percent each year. Turkey has an average population density of 97 people per km². People within the 15–64 age group constitute 67.4 percent of the total population; the 0–14 age group corresponds to 25.3 percent; while senior citizens aged 65 years or older make up 7.3 percent.
Article 66 of the Turkish Constitution defines a "Turk" as "anyone who is bound to the Turkish state through the bond of citizenship"; therefore, the legal use of the term "Turkish" as a citizen of Turkey is different from the ethnic definition.[287] However, the majority of the Turkish population are of Turkish ethnicity. They are estimated at 70–75 percent. Reliable data on the ethnic mix of the population is not available, because Turkish census figures do not include statistics on ethnicity.The three "Non-Muslim" minority groups officially recognised in the Treaty of Lausanne are Armenians, Greeks and Jews. Officially unrecognised ethnic groups include Albanians, Assyrians, Bosniaks, Circassians, Georgians, Lazs, Pomaks (Bulgarians), Roma. The Kurds are the largest non-Turkic ethnicity, around 18–25 percent of the population. Kurds are concentrated in the east and southeast of the country, in what is also known as Turkish Kurdistan.
Religion
Religion in Turkey
Religion
Percent
Islam
  
95.6%
Christianity
  
0.9%
Other/None
  
3.2%
Turkey is a secular state with no official state religion; the Turkish Constitution provides for freedom of religion and conscience. The role of religion has been a controversial debate over the years since the formation of Islamist parties. For many decades, the wearing of the hijab was banned in schools and government buildings because it was viewed as a symbol of political Islam. However, the ban was lifted from universities in 2011, from government buildings in 2013, from schools in 2014, and from the Armed Forces in 2017.
Islam
There are no official statistics of people's religious beliefs nor is it asked in the census. According to the government, 99.8% of the Turkish population is Muslim (although some sources give a slightly lower estimate of 96.4 percent) with the most popular sect being the Hanafi school of Sunni Islam. There are also some Sufi Muslims.Roughly 2 percent are non-denominational Muslims.
Christianity
Christianity has a long history in present-day Turkey, which is the birthplace of numerous Christian Apostles and Saints, such as Paul of Tarsus, Timothy, Nicholas of Myra, Polycarp of Smyrna and many others. Saint Peter founded one of the first churches in Antioch (Antakya), the location of which is regarded by tradition as the spot where he first preached the Gospel, and where the followers of Jesus were called Christians for the first time in history. The house where Virgin Mary lived the final days of her life until her Assumption (according to Catholic doctrine) or Dormition (according to Orthodox belief), and the tomb of John the Apostle who accompanied her during the voyage to Anatolia after the crucifixion of Jesus, are in Ephesus.
The percentage of Christians in Turkey fell from 19% (or perhaps as high as 25% of the population of 16 million) in 1914 to 7% percent in 1927, due to events which had a significant impact on the country's demographic structure, such as the Armenian Genocide, the population exchange between Greece and Turkey, and the emigration of Christians that actually began in the late 19th century and gained pace in the first quarter of the 20th century. The Wealth Tax on non-Muslims in 1942, the emigration of a portion of Turkish Jews to Israel after 1948, and the ongoing Cyprus dispute which damaged the relations between Turks and Greeks (culminating in the Istanbul pogrom of 6–7 September 1955) were other important events that contributed to the decline of Turkey's non-Muslim population.
Today there are more than 120,000 people of different Christian denominations, representing less than 0.2 percent of Turkey's population,including an estimated 80,000 Oriental Orthodox, 35,000 Roman Catholics, 18,000 Antiochian Greeks,5,000 Greek Orthodox, and smaller numbers of Protestants. Currently there are 236 churches open for worship in Turkey.
Education
The Ministry of National Education is responsible for pre-tertiary education. This is compulsory and lasts twelve years: four years each of primary school, middle school and high school. Less than half of 25- to 34-year-old Turks have completed at least high school, compared with an OECD average of over 80 percent. Basic education in Turkey is considered to lag behind other OECD countries, with significant differences between high and low performers The overall adult literacy rate in 2011 was 94.1 percent; 97.9 percent for males and 90.3 percent for females.
Healthcare
Health care in Turkey used to be dominated by a centralised state system run by the Ministry of Health. In 2003, the government introduced a sweeping health reform programme aimed at increasing the ratio of private to state health provision and making healthcare available to a larger share of the population. Turkish Statistical Institute announced that 76.3 billion TL was spent for healthcare in 2012; 79.6 percent of which was covered by the Social Security Institution and 15.4 percent of which was paid directly by the patients.
In 2015, life expectancy was 72.6 years for men and 78.9 for women, with an overall average of 75.8.
Cuisine
Turkish cuisine is regarded as one of the most prominent in the world, its popularity is largely owed to the cultural influences of the Ottoman Empire and partly because of its major tourism industry.
The country's position between the East and the Mediterranean Sea helped the Turks gain complete control of major trade routes, and an ideal environment allowed plants and animals to flourish. Turkish cuisine was well established by the mid-1400s, the beginning of the Ottoman Empire's six hundred-year reign. Yogurt salads, fish in olive oil, and stuffed and wrapped vegetables became Turkish staples. The empire, eventually spanning from Austria to northern Africa, used its land and water routes to import exotic ingredients from all over the world. By the end of the 16th century, the Ottoman court housed over 1,400 live-in cooks and passed laws regulating the freshness of food. Since the fall of the empire in World War I (1914–1918) and the establishment of the Turkish Republic in 1923, foreign food such as French hollandaise sauce and western fast food have made their way into the modern Turkish diet.
Sports
The most popular sport in Turkey is association football (soccer). Galatasaray won the UEFA Cup and UEFA Super Cup in 2000. The Turkish national football team finished 3rd and won the bronze medal at the 2002 FIFA World Cup and at the 2003 FIFA Confederations Cup; while also reaching the semi-finals (finishing 3rd by goals difference) at the UEFA Euro 2008.
Other mainstream sports such as basketball and volleyball are also popular. The Turkish men's national basketball team finished 2nd and won the silver medal at the 2010 FIBA World Championship and at EuroBasket 2001, which were both hosted by Turkey. They also won two gold medals (1987 and 2013), one silver medal (1971) and three bronze medals (1967, 1983 and 2009) at the Mediterranean Games.
The traditional Turkish national sport has been yağlı güreş (oiled wrestling) since Ottoman times. Edirne has hosted the annual Kırkpınar oiled wrestling tournament since 1361. International wrestling styles governed by FILA such as freestyle wrestling and Greco-Roman wrestling are also popular, with many European, World and Olympic championship titles won by Turkish wrestlers both individually and as a national team.
That's all folks! Official end of the RLR – Randy Lewis Racing Trackchaser Report
Racing from Istanbul Park
Racing from Izmit Korfez Raceway