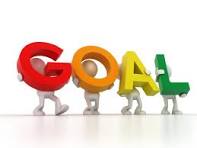 2013 Full Year Trackchasing Goals Status Update
Period ending December 31, 2013
I think it's important to set goals in life.  This is especially true if you're focusing on some form of self-improvement or where others are depending upon your success.  There's a great book on this subject entitled, "If You Don't Know Where You're Going You'll Probably End Up Somewhere Else" (You can buy this book on Amazon!).  I have successfully used goals for my entire life.  Goal-setting has allowed me to have a wonderful family, retire early and stay healthy so that I can enjoy the rewards of establishing and meeting all kinds of future goals.
Trackchasing is one of my main hobbies in life as you might have guessed by now.  Years ago, I decided what aspects of the trackchasing hobby were most important to me.  Then I set about putting in place a set of goals that focused my trackchasing attention in those areas.  It is impossible to predict the future.  However, it is not impossible or even that difficult to set small goals that when achieved again and again will allow me to be in the places I want to be within the hobby of trackchasing and elsewhere in life.
Below is an update of my year-end results against my 2013 trackchasing goals.  My goals are both quantitative and qualitative.
Lifetime trackchaser totals
Stay within 10 tracks of my nearest fellow competitor, Guy Smith.  At that rate it will take him more than thirty years to catch up.  He'll be in his mid-80s by then!
Results through December 31, 2013
Through the full year of 2013 I ended up seeing 109 new tracks.  I started the year with more than 1,800 tracks on my lifetime list.  The more tracks you HAVE seen the more difficult it is to find new tracks to visit.  This was the eighth year that I've seen more than 100 tracks in a given season.  Most of the highest ranked trackchasers have never seen 100 tracks in any given season to put that achievement is some perspective.  Guy Smith ended up seeing 61 tracks for the year.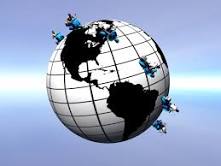 Goal – Foreign country trackchasing
Add, at a minimum, four or more new countries to my trackchasing list.  This will bring my lifetime "trackchasing countries" total to at least sixty-seven.
Results through December 31, 2013
I finished strong during the fourth quarter with foreign country additions of first India and then Georgia.  No, not Jimmy Carter's Georgia, Georgia the country.  It was a very good year for foreign country trackchasing.  In addition to the four new countries I saw (listed below) I also made it to Canada, New Zealand and the United Kingdom.



New Countries for 2013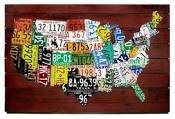 Goal – Lifetime National Geographic Diversity results
Maintain my leadership position in the NGD lifetime category.
Results through December 31, 2013
My 2013 end of year lifetime NGD score was 4.96 an improvement from 2012's 5.10.  That's the lowest score (low scores are good!) ever recorded in NGD competition.  This score topped the list for the fifth consecutive year.  At this stage it will be difficult but not impossible for anyone to beat this result in the near future.  Staying on top of the lifetime NGD rankings is one of the three most important trackchasing statistical categories to me.
Why is that?  Because the NGD stats measure both numbers of tracks and numbers of states where a chaser has trackchased.  You can't be a "regional" trackchaser and do well in the National Geographic Diversity rankings.  You can't be a foreign trackchaser and do well in the NGD results.  The NGD category rewards American trackchasers who pursue the hobby frequently all over the United States.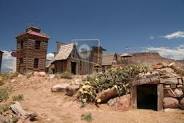 Goal – Far Western states lifetime rankings
Maintain leadership position in 12 of the 13 Far Western states (x California).
Results through December 31, 2013
I have an advantage with this goal.  I live in the Far West.  Virtually all other leading trackchasers live in the east.  They won't come out to the Far West to trackchase very often because the pickings are so slim.  My leads in each state might not seem like much but since there are so few tracks to see the advantage in most cases is substantial.
There isn't all that much happening in the Far West for me trackchasing wise now either.  I've already seen the majority of tracks in this vast region.  I don't set a goal of ever beating Gary Jacob's California totals unless some new genre of countable Golden state tracks pop up.
2013 Final Results (my totals)
Alaska – (10) – lead by two
Arizona – (30) – tied for first with the racing Eckels
California – (124) – trail Gary Jacob's total of 149
Colorado – (20) – lead by four
Hawaii – (5) – lead by one
Idaho – (14) – lead by eight
Montana – (12) – lead by five
Nevada – (27) – lead by seven
New Mexico – (14) – lead by eight
Oregon – (19) – lead by five
Utah – (11) – lead by seven
Washington – (25) – lead by six
Wyoming – (11) – lead by three
Exercise at least 45 minutes per day on three times as many days as I trackchase.  As an example if I trackchase on 60 days I will need a minimum of 180 days of strong aerobic exercise in order to meet this goal.
Results through December 31, 2013
During the fourth quarter I trackchased just 10 days days.  However, I exercised for a minimum of 45 minutes just 18 times.  The fourth quarter would have been a good time to gain on this goal.  I didn't.  I'm disappointed with that result.  However, I guess it's too be expected.  The more I travel, especially in faraway time zones, the less I exercise.  Some 26 days of travel, mainly international to India, Georgia and New Zealand put a dent in my zeal for exercising.


Cumulatively for 2013 I trackchased 88 days and exercised 116 times.  That gives me a score of 1.31, which was far short of my 3.0 goal.  Some might think exercising twice a week is O.K.  In business we used to say "Your success is a function of the goal".  If you sold five pairs of shoes and your goal was four you were a hero.  If you sold five pairs of shoes and your goal was to sell ten you were a zero.
Whatever.  I'll have a goal in some sort in this area for 2014.  Stay tuned.
First quarter score – 1.21
Second quarter score – 2.16
Third quarter score – 1.26
Fourth quarter cumulative score – 1.31  :(
Goal – Trackchasing Tourist Attractions
Continue to be the leader in the trackchasing hobby when it comes to Trackchasing Tourist Attractions.  Strive to see all kinds of "fun stuff" when I'm away from home trackchasing.
Results through December 31, 2013
I will tell you this.  Often times, and this feeling is increasing, the desire to "see non- racing stuff" is equally as or even more important than the racing that initiated the trip.  Much of the fourth quarter touring was done in India and Georgia (the country).  Not many people get to visit those places.  


I'm building a pretty robust "Trackchasing Tourist Attractions" section on my website.  I'll update that as often as I can.  I never get enough of seeing things for the first time.  TTAs are a lot like trackchasing.  Some places you might like to go back again and again.  Others are "one and done".
Go to 3-5 major race shows for the year without regard to existing trackchasing opportunities.  Go to at least one NASCAR Sprint Cup show.
Results through December 31, 2013
I didn't do much "racechasing" in the fourth quarter.  I did go to the Turkey night midget race at the Perris Auto Speedway on Thanksgiving night.  It was a disappointing race and I probably won't be back for a while.
Other than not seeing a NASCAR Sprint Cup race (I watched them all on TV!) I'm pleased with my racechasing results especially at the tracks that were well over 1,000 miles from home.
RESULTS
February – Lucas Oil Late Models – East Bay Raceway – Florida
March – World of Outlaws Sprints – Silver Dollar Speedway  – California
June – Wingless Sprints – Placerville Speedway – California
June – Stock cars – Sycamore Speedway – Illinois
July – Stock cars – Barona Speedway – California
July – NASCAR trucks – Eldora Speedway – Ohio
July – Late models – Peoria Speedway – Illinois
August – Late models – Florence Speedway – Kentucky (National Dirt Late Model Hall of Fame Induction)
August – Late models – Quad City Speedway – Illinois
November – Midgets – Perris Auto Speedway – California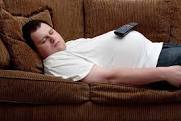 Take a look at my leading fellow competitors.  You will see them making almost no attempt at racechasing (that's returning to tracks they have already visited) on a national basis at tracks beyond their backyard.  It's a tough balancing act but this is a good goal to have.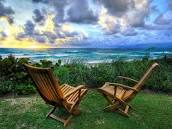 Goal – Free time diversification 
This is my most revolutionary goal for 2013.  Pursuing any one hobby to the exclusion of others is a bad idea in my opinion.  I plan to take off a minimum of 23 weekends (a complete weekend is Friday, Saturday and Sunday) from trackchasing in 2013.  Heck, that's almost half the weekends of the entire year!
Results through December 31, 2013
For the year I went trackchasing for "just" 88 days.  That's down a good deal from my busiest year ever of 121 trackchasing days.  Nevertheless, I'm glad to report I made my goal and took a full weekend (FR/SA/SU) off from trackchasing for 23 weekends.  That, along with having the middle of the week off as a retiree, gave me plenty of time for family and friends activities when they were not joining me on the trackchasing trail.
I saved the most important goal for last.  I plan to see as many new tracks in 2013 as I want too.  If I don't go trackchasing, it won't be because of bad weather, a lack of tracks to see or any other form of restraint on my part.  It will be because I found something more fun and interesting to do not because I couldn't find a place to go trackchasing.
Results through December 31, 2013
If you get time check out the guestbook tab of my website at this link Randy's past guestbook.  I get lots of comments like this one from race fans and travelers, "You are living my dream".  Heck, I'm living my dream as well.  Trackchasing is OPTIONAL for me.  If I didn't want to do it I wouldn't do it.  On the other hand, despite my "love for the road" it's never a good idea to do anything too much.  Right now I'm very happy with the frequency of my trackchasing.  My current pace is one I would be comfortable with for many years to come.