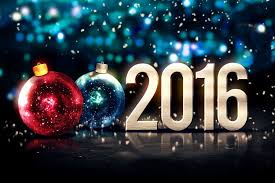 I've been providing an annual review of my trackchasing exploits since 2001. That's right. This is the 17th annual publication of my "Trackchasing Annual Report". Welcome to my 2016 Trackchasing Annual Report.
I guess I've been trackchasing since I was 14 years old. That's when I saw my very first track outside of my hometown area of Peoria, Illinois. Just during the past 17 years since I started my annual reports I've been busy. Since that 2001 season I've: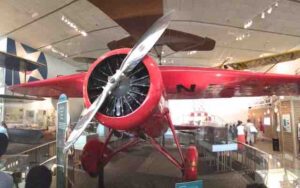 Flown on about 3,400 airplanes
Rented about 850 cars
Stayed in about 2,975 hotel rooms
Traveled about 3.4 million miles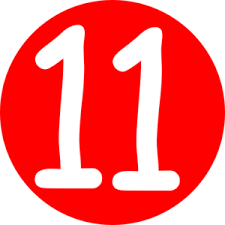 I didn't slow down in 2016. I ended up seeing 106 new tracks during the year. This is the 11th year I've seen more than 100 tracks in a single season. Ed Esser comes in second in this category with four over the century seasons.
During the year I added four new trackchasing countries to my "seen" list. After visiting Serbia, Bosnia and Herzegovina, Panama and Zimbabwe my trackchasing country total stands at 74. My nearest fellow competitor, Roland Vanden Eynde of Belgium stands second at 52 countries.
My all-time trackchasing count is 2,292 at the end of 2016. That's approaching a 600-track advantage over my nearest fellow competitor in this category, Guy Smith.
Lots of people who follow my trackchasing might think that's all I do. Maybe not. In 2016 I traveled overnight on 185 days. However, I only stayed overnight on my trackchasing days for 80 nights. What does that mean? More than half of my nights out didn't involve trackchasing. Does that surprise you? I like this stat very much. It tells me that my travel covers a good deal of activity not related to trackchasing.  Balance is important.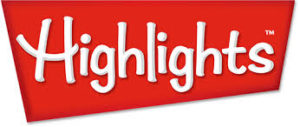 As we go through my 2016 trackchasing season I'll share the highlights with you. I love meeting new people at the tracks and during the trips I make. It's fun to run into old friends as well.  There's no doubt about it.  Trackchasing is about the journey and not just the destination.
One of the most fun aspects of my trackchasing hobby is simply the "planning and executing". I honestly don't think anyone truly understands, including my fellow competitors, what it takes to pull this off. No other trackchaser has ever trackchased the way I do. None of my civilian friends do the kinds/amount of travel I do. I don't say that to brag. I mention it simply because what I do is very unusual.
Of course my trackchasing hobby includes seeing races. Duh. Over time I've seen a lot of racing in a lot of places. Some of the racing I see now, to add to my bulging track list, is what I would call "novelty" racing. I grew up at our nation's little dirt bullrings. Before I started trackchasing I would have never considered attending these novelty races.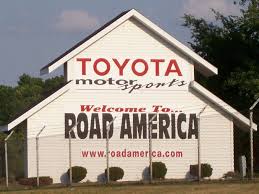 Before I started trackchasing I never ever saw a single freestanding figure 8 track. I had only visited one road course in my life. That was an annual fraternity college trip to Road America for drinking and brotherhood. Now I've seen racing at about 600 figure 8 and road course tracks.
Nevertheless, I know that trackchasing is fun for me. How do I know that? I'm a volunteer. No one makes me do this. I do all of the planning and traveling and watching of racing just because I enjoy that lifestyle. I hope to do this for many more years to come.
Are you ready? Are you buckled in? Great. Without further adieu let's find out what happened in 2016. I was there. I saw and did all of this. I'm probably best qualified to tell you about it.
THE NUMBERS.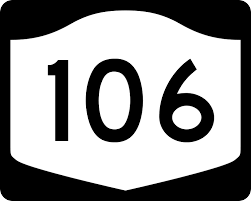 In 2016 I saw racing at 106 tracks in 24 states and four Canadian provinces and nine different countries. I traveled nearly 184,000 miles to do this. That's a little bit less than normal but now by too much.
I went trackchasing over 92 days. That's actually one of my lower totals in recent years. I suspect that some trackchasers WISH they could trackchase that many days.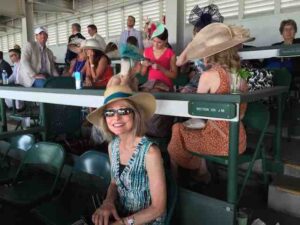 Carol took the checkered flag for 2016 with 81 nights on the road. That's just in her normal range of about 80-100 nights of travel each year. Remember, she's a homebody!
Carol continues to show good common sense. She picks those Hawaii trips over the sleep in your car county fair figure 8 experiences. That's why I picked her. She's smarter than me. Nevertheless, her contribution of 29 tracks for the year allows us to maintain our standing as the "World's #1 Trackchasing Couple" by a triple digit margin.
This is the tenth year I've seen more tracks than anyone else. It's also the 17th consecutive year, dating back to 2000, that I've ranked in the top three of all worldwide trackchasers in tracks seen. For the past 13 years I have averaged 124 tracks for each and every one of those years. Don't forget one thing.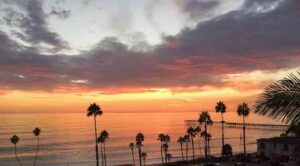 I trackchase out of probably the most inconvenient spot in the continental U.S. for trackchasing, San Clemente, California.  The average track I see is 1,500-2,000 miles from my driveway. Why not just move to a better location for trackchasing? Because San Clemente might be the very best place on earth to wake-up each morning!
My overall lifetime trackchasing total now numbers nearly 2,300 lifetime tracks. I am approaching a 600-track lead over my nearest fellow competitor. What can I say to these folks? Keep your chins up.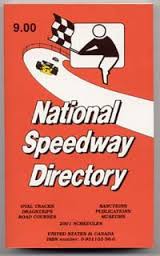 I began the season with 2,186 tracks to my credit. A common question I get all the time is, "How many more tracks are there?" That's a good question. I've seen virtually every track listed in the National Speedway Directory. No, there aren't that many tracks left to see. Each year I see a number of tracks I didn't even know existed the year before.  Yes, the Randy Lewis Racing staff keeps finding new ones.
I don't plan my trips very far in advance with the exception of my foreign country track visits. It's common for me to not know for sure where I am going less than 24 hours before I head to the airport.  This is not an exaggeration. 
You won't see me setting any goals to see "X" number of tracks during the year either. Why not? I don't want to feel like I "have to" go trackchasing just to make a goal. How do I decide the best time to go trackchasing? When I don't have a family, friends or local sporting event conflict I'll likely go trackchasing. Trackchasing comes after family and friends. Nevertheless, that still leaves me plenty of time to pursue my hobby.
2016 – January/February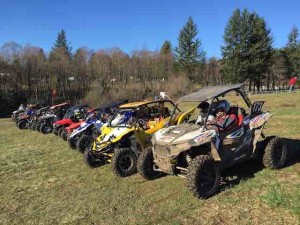 I didn't wait very long to get my 2016 season started. On January 1, I was on a 7 a.m. flight to the Northwest. It was a cold day in Washougal, Washington to record my first track of 2016.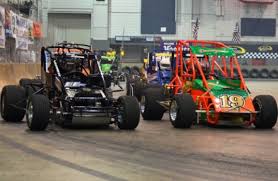 January and February are reserved for ice racing and indoor shows. I don't do this very often, but I jetted out to Michigan on January 9 for a single event. They had a very good indoor show at the Kellogg Arena in Battle Creek. The next week I was seeing racing at the new dirt track in Bakersfield, California.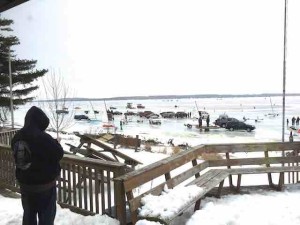 During my birthday weekend I picked up tracks indoors in first Des Moines, Iowa and Kansas City, Missouri. I capped off the weekend with my first ice racetrack of the year on Lake Puckaway in Wisconsin. Finally on the final January weekend Carol and I made it out to the Southern California desert for some UTV racing.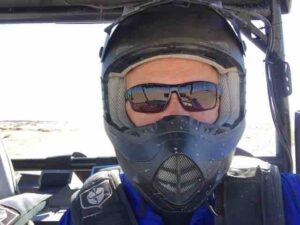 A highlight of that SoCal outing was getting to pre-ride the course on a buddy's UTV. Wow! That was fun. Thanks Dan Barker. Carol lost a few teeth fillings and we (I?) had the time of our lives riding the machine over the whoops on a more than 10-mile long course.
In early February I caught a flight to Alberta, Canada for ice racing. It was cold, wet and the pit area ice was as slick as snot. It was so windy I saw one porta-potty go for a 75 yard "ride".
I wrapped up February with a couple of Quebec, Canada ice tracks. I had the wildest "rental car experience" ever with that trip. By the way you can read and see more detail from each of these track visits on my website at www.randylewis.org.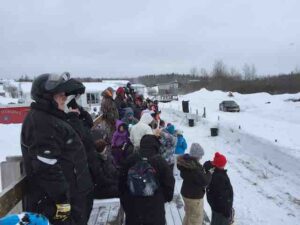 For the JA/FB period I saw ten tracks. Up to this point I have now seen racing at 76 ice tracks. My ice track totals have come from 16 states, provinces and countries That's tops for this category in the entire hobby of trackchasing.
2016 – March/April
March and April can be slow trackchasing months. By March most of the ice tracks are now turning into lakes. Ice racing has really taken it on the chin as winters seem to have turned warmer. In most parts of the country the weather is still too cold and unpredictable for much outdoor racing to take place.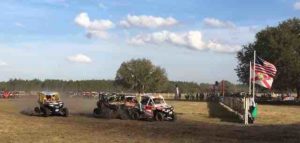 Nevertheless, I was able to visit two Florida tracks on Friday and Saturday during the first weekend of March. Then, and I don't even know how I did this, I ended up at an ice race in Manitoba, Canada on Sunday afternoon! Someday when historians look at my trackchasing travel pattern they are going to be scratching their heads.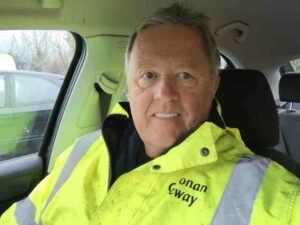 I took about three weeks off before I resurfaced in Europe. Yep. I saw three new tracks in Northern Ireland and another in Ireland itself. Nice folks all over that area and especially in Ireland. I love international travel. I love going to Europe. I'm a huge fan of the U.K./Ireland racing scene. They provide lots of entertainment.
During the first weekend of April Carol and I made a return visit to the Paradise Speedway in Maui, Hawaii. A couple of weeks later I was up in Washington state. I ended up seeing three tracks in one day. The UTVs ran in the afternoon and a combo oval/F8 outing at the Washington state fair followed that with a huge crowd. From near Seattle on Saturday night I made it all the way down to Amarillo, Texas for a Sunday afternoon show. Folks, that's not easy to do. Was I rewarded for my efforts? No, I was not. The Amarillo race was rained out!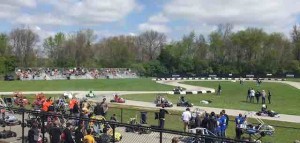 The next weekend I went to Indiana. It was fun to finally see the Purdue Grand Prix on the campus of….wait for it….Purdue University. Later in the day I was seeing UTVs race through the woods. I was out in the woods to get some close-up photos. That turned out to be a pretty bad idea. A few days later I was battling a strong case of poison ivy!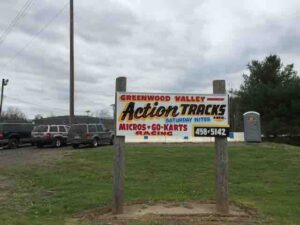 I closed out April with some dirt oval racing in Virginia, road course racing at Pocono up in Pennsy and finally some very good caged kart racing at the Greenwood Valley Action Tracks.
By the end of April I had seen racing at 25 new tracks. I was "off to the races" with my 2016 trackchasing season. Everything was working very well.
2016 – May/June
By May 1 my season was starting to pick up rapidly. Four of my first five MY/JN tracks were in California. That's unusual. Then we tied in a Tennessee track with our first ever visit to the Kentucky Derby. That was a fun, and expensive, experience.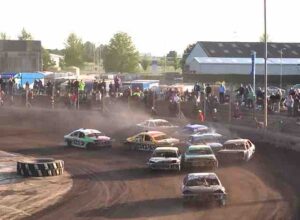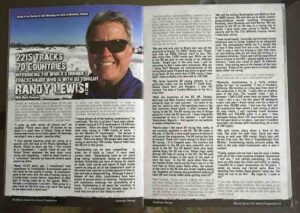 A big score in Utah and Arizona precluded a big trip to see racing in the United Kingdom. The U.K. has always been one of my most favorite international trackchasing locales. It's not too often that I trackchase in the U.K. twice in one season.
Of course the idea of going to the U.K. a second time was to get us "staged" for our first new country visit to….Serbia. We had fun touring and eating (above with Boris Miljevic) in Serbia. I don't know many folks who have made it there. We found the country delightful.
The rest of June had me hitting the Midwest hard. They were just getting started with UTV racing. Toward the end of the month the county fair season was peaking it's head up after nearly a year of hibernation.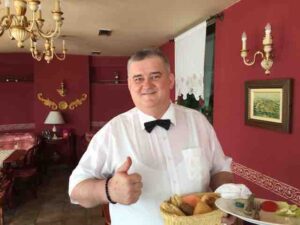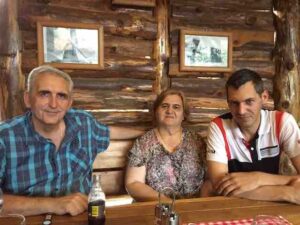 In late June I did drop the Midwest for a few days for a quick trip out to Bosnia and Herzegovina. Why not, right! There I met up with my race driving buddy Boris Miljevic (Boris and his family – right) for some racing in his home country of BiH. We even found time to pick up a new track in Hungary. That was a great trip with Boris.
2016 – July/August
July is county fair season. For many years I've been going after county fair racing with abandon. Those places race only once a year in most cases. It takes a precise plan to knock off one after another. I went to county fairs in Indiana, Kentucky, New York, Kansas, Iowa and Minnesota.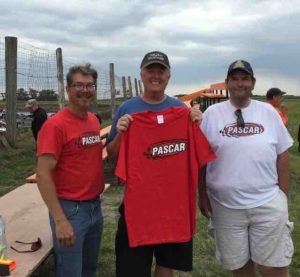 The county fair race season spilled over into August. I was traveling wildly now. There were stops in Montana, Manitoba and a really big track for me in South Dakota, where I moved into the state's trackchasing lead. I wrapped up the month with fair racing in two small Ontario, Canada towns and then traveled down to Pennsylvania and New Jersey. By the end of August I had seen racing at 89 new tracks. I was well on my way to seeing more than 100 tracks in a single season for the 11th time.
2016 – September/October
I only had one September trackchasing trip. September is often reserved for a trip to Hawaii and UCLA football. This year that included a road game to Texas A&M. However, the one racing trip I did make for the month included five days of trackchasing in Virginia, Pennsylvania, New York, Ontario and Massachusetts.
October was busy for racing. A highlight was taking our twin grandbabies to a 300-lap, more than 100-car, enduro near Houston, Texas. I also saw a track that moved me into the #1 Kansas trackchasing spot. That was followed by two Pennsylvania tracks (#99 & #100 in the state) that gave me my sixth state where I've seen 100 lifetime tracks or more. By the end of October I had seen 101 new tracks for 2016.
2016 – November/December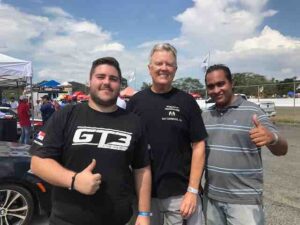 The last two months are usually the slowest of my trackchasing year. I would only add five new tracks to my annual total. However, two of those were HUGE. First, Carol and I made it down to Panama to see racing on their new circuit. We hooked up with a very capable driver/guide who made the trip special with my first ever big time soccer match among other things. Gracias, Alberto (left) and Camilo (right).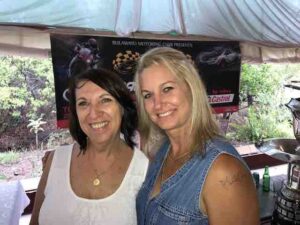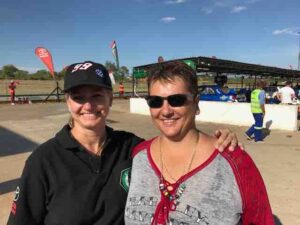 From Panama I deposited Carol back home and immediately went off on a wild adventure to Africa, Zimbabwe to be exact. I'm afraid to say the Zimbabweans might have spoiled me. Their hospitality and friendship was way over the top. It was one of the best international trackchasing trips ever. On the way home from Zim I couldn't pass up a stop for the indoor stock car races in St. Louis, Missouri. It WAS sort of on the way home to California right?
I wrapped up the year with 106 new track visits. That gave me a 2,292 lifetime track total. With international new country visits to Serbia, Bosnia and Herzegovina, Panama and Zimbabwe my "country" total now sits at seventy-four (74).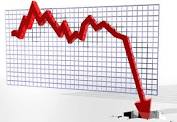 Other things to think about….with the trackchasing hobby.
By the way I continue to be concerned about the "state of trackchasing". The numbers are down and have been down for a long time now. Trackchasers are aging. Many have retired. One might think that trackchasing numbers would increase when someone has "more time on their hands". Nevertheless, that is not the case. Don't believe me? Take a look at the numbers. Almost all retired workers who trackchase are seeing far fewer tracks today than when they worked.
Why is that? There are many reasons. Most are hemmed in by their "Geographical Driving Circle". The time and expense of traveling long distances just isn't worth the entertainment value the hobby offers. Some need others to travel with them in order to make the trip "pay off". If one person retires and the other does not where does that leave things? Some aren't "into" novelty racing. They grew up on oval track racing and by God if today's world isn't the way it used to be screw it. There are more reasons but no one can argue the trackchasing numbers are way down. Do I blame anyone or anything for this? Not really. Stuff changes over time. What someone liked when they were 20 years old probably isn't what they like/will like when they are 40 or 60 or 80.
CONCLUSION.

I've continued to enjoy trackchasing long after some thought I would move onto something else. Allan Brown incorrectly predicted I would get bored with trackchasing many years ago. No disrespect to Allan. Lots of the things I've predicted never came true either. Andy Sivi called me the "Bill Gates of Trackchasing". That was when Bill was the richest man in the world. Andy was right in some ways. Nobody spends more money on trackchasing than I do. At the same time nobody comes close to getting the "value for money" equation I do. I pay about 20-40% of what the normal person would pay for the same trip. Finally, Andy Sivi's late brother Tom was the first person to predict that I would become the World's #1 Trackchaser when I was mired in about seventh place. Good call Tom!
I often say I don't want to buy "cheap stuff cheap". I want to buy "good stuff cheap". I do my best to save money. However, each time I save 50 bucks I look for a way to immediately spend those 50 bucks on some high quality item or service. I don't put the $50 in my pocket and operate only on the cheap.
Trackchasing Tourist Attractions are important to me. If you get the chance go to my website. At the bottom of my homepage you'll find a tab labeled "Trackchasing Tourist Attractions". I think you will agree that none of my fellow competitors come anywhere close to seeing and doing the things I do when I'm out on the trackchasing trail. I literally have seen and "done" well over 1,000 attractions and events. In today's world I face longer driving distances as the track locations seem to get further apart. However, the Trackchasing Tourist Attractions continue to add up. I haven't even had time to list them all on my website at this point.
Sharing.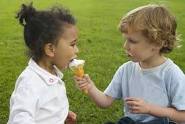 I do my best to share the hobby of trackchasing with as many people as I can. There is no bigger or better trackchasing website than what you will find at www.randylewis.org. My site consists of "posts" from the tracks I visit. I have only had time to add posts for about 30% of the tracks I have seen. I can only imagine the traffic I could get if I had the time to get all of my tracks posted. You will also find lots of other interesting, non-racing, posts on my site as well. Take a look.
My site now gets 15-20,000 hits each month. My YouTube channel has surpassed ONE MILLION minutes of views and more than 770,000 total views. I have more than 500,000 photographs linked to my website. I have posted more than 1,000 YouTube videos on my YouTube channel (Channel name: RANLAY). I've done well over 300 at the track interviews. There have been nearly 100 newspaper stories about my trackchasing as well as several radio and TV interviews. I estimate I create well into the millions of "impressions" each and every year for my hobby of trackchasing.
Goals.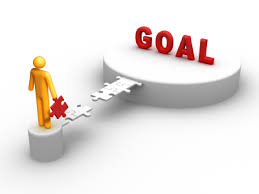 What are my goals for next year? I haven't figured those out yet. However, you can rest assured they will be published in January as they have been for many many years. There won't be any softball goals either. Of course you can check out my past year's goal results, including 2016 on my site. Don't miss that. I don't always make the goals I set but if I don't I'll tell you what happened.
I have always enjoyed the competition of the hobby. However, with my nearest fellow competitor well over 550 tracks behind my lifetime total there isn't much competition to consider. I've seen racing in 74 countries. There's not much left to do in this area either. I'd still like to see a race in Newfoundland and Labrador the only Canadian province where I have not trackchased. I'm sure I'll come up with some more goals when the time comes.
Overall, the trackchasing hobby continues to be fun for me. I spend a whole lot of time sharing my results with those that follow my pursuits. I commonly tell people that my hobby is about travel, sightseeing and logistics. The challenge of getting from point A to point B without depleting our retirement savings is a real brainteaser. Remember I have been "unemployed" for the past 15 years. Carol and I maintain a modest seaside cottage overlooking the Pacific Ocean. We're still able to pay the light bill luckily.
The actual racing as part of the trackchasing hobby is almost an afterthought for me. Trackchasing probably took a wrong turn when so many "novelty" events replaced hardcore short track oval racing. Nevertheless, that is what happened and that is the state of the current hobby.
The future.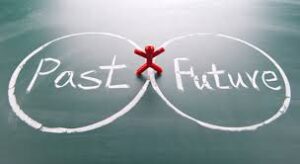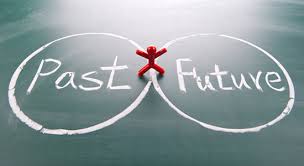 Will I see 100 tracks or more next year as I have done on eleven separate occasions? I would doubt it. But then I never really know. I am a trackchasing opportunist. I actually trackchase only when I have open days available that don't conflict with family activities. There are enough of those days to trackchase to my heart's content. I know that 2017 starts off with several trips to Hawaii and some choice grandbaby watching assignments. I'll be satisfied by seeing 60-80 tracks but I might see more or even less.
Will I see more tracks than anyone else as I have done during ten trackchasing seasons? Again, I don't know. However I will tell you that doing that isn't as hard as it used to be. It wasn't that long ago that a trackchaser would need to see more than 100 tracks, well more than 100 tracks to become the trackchasing champion. Check back over the last ten years or so. One trackchaser will get motivated to see more than his share of tracks. Then the next year? That trackchaser will fall off the face of the earth and barely be heard from again. If I am fortunate enough to be in the top three as I have for each of the last 17 years that will be fine.
I feel badly that the frequency of trackchasing for the hobby's founders and early participants in down so dramatically. There are very few people on the horizon to replace the folks with 800 or more tracks who now rarely see many tracks. However, I shouldn't be surprised. The "bang for the buck" just isn't there for most people.
With all of the above being said, I wish everyone the best with their own personal trackchasing efforts. I thank everyone who follows my trackchasing hobby from afar whether or not they have ever been to a county fair junk car figure 8 race or not. I hope everyone has good health, great family and friends and safe travels and lives beyond their IRS predicted life expectancy.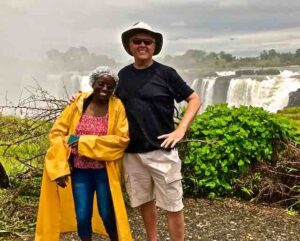 Randy Lewis
San Clemente, California
World's #1 Trackchaser
www.randylewis.org
Happy New Year to my trackchasing friends!
For years I carried around a simple piece of white paper in my briefcase. It had the best piece of wisdom on this subject that I have ever come across. I don't expect to really ever reach the "station". However, I plan to have more fun than just about anybody I know heading in that direction.
THE STATION
TUCKED AWAY in our subconscious minds is an idyllic vision.  We see ourselves on a long, long trip that almost spans the continent.  We're traveling by passenger train, and out the windows we drink in the passing scene of cars on nearby highways, of children waving at a crossing, of cattle grazing on a distant hillside, of smoke pouring from a power plant, of row upon row of corn and wheat, of flatlands and valleys, of mountains and rolling hillsides, of city skylines and village halls, of biting winter and blazing summer and cavorting spring and docile fall.
But uppermost in our minds is the final destination.  On a certain day at a certain hour we will pull into the station.  There will be bands playing and flags waving.  And once we get there so many wonderful dreams will come true.  So many wishes will be fulfilled and so many pieces of our lives finally will be neatly fitted together like a completed jigsaw puzzle.  How restlessly we pace the aisles, damming the minutes for loitering, waiting, waiting, waiting for the station.
However, sooner or later we must realize there is no one station, no one place to arrive at once and for all.  The true joy of life is the trip.  The station is only a dream.  It constantly outdistances us.
When we get to the station that will be it!" we cry.  Translated it means, "When I'm 18 that will be it!  When I buy a new 450 SL Mercedes Benz that will be it!  When I put the last kid through college that will be it!  When I have paid off the mortgage that will be it!  When I win a promotion that will be it!  When I reach the age of retirement that will be it!  I shall live happily ever after!"
Unfortunately, once we get "it," then "it" disappears.  The station somehow hides itself at the end of an endless track.
"Relish the moment" is a good motto, especially when coupled with Psalm 118:24: "This is the day which the Lord hath made, we will rejoice and be glad in it."  It isn't the burdens of today that drive men mad.  Rather, it is regret over yesterday or fear of tomorrow.  Regret and fear are twin thieves who would rob us of today.
So, stop pacing the aisles and counting the miles.  Instead, climb more mountains, eat more ice cream, go barefoot more often, swim more rivers, watch more sunsets, laugh more and cry less.  Life must be lived as we go along.  The station will come soon enough.