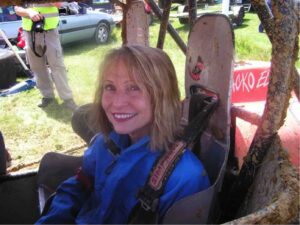 Greetings from Carol Lewis
From the travels and adventures of "Trackchasing's First Mother".
HighlightsU.S. WestU.S. MidwestU.S. SouthU.S. EastForeign
Carol is an active trackchaser with more than 600 tracks to her credit.  She is a member of the trackchasing "50-State" club.  Carol has trackchased all over the world and her current trackchasing country list now numbers nearly fifty.  Each year she will travel far more miles in the pursuit of the trackchasing hobby than any other woman.  Her frequent comment regarding a multi-day trackchasing trip is "This seems like Groundhog's Day!"
She gained her unique nickname of "Trackchasing's First Mother" because she was the first-ever trackchaser to also be a mother.  Her stats in that category total three children and five of the smartest (that we personally know!) grandchildren.
Carol's unique claim to "racing fame" comes in two versions.  She can be seen on YouTube racing her pink stocker in an ice racing feature event in Wisconsin.  Additionally, in New Zealand, she rode shotgun in a two-seated sprint car in an actual race!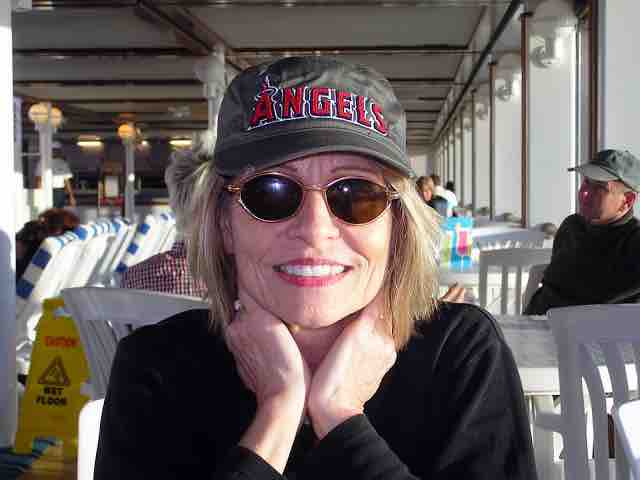 Below is the key to surface types and track configurations so you can understand the list a bit easier.
 
Surface types: D=Dirt; P=Paved; M=Mixed
 
 
 
 
Configurations: O=oval; RC=Road Course; F8=Figure 8 track
 
 
 
 
ALASKA 
 
 
 
 
 
TRACK
CITY
STATE
COUNTRY
DATE
TRACK TYPE
North Pole Speedway
North Pole
Alaska
United States
May 22, 2008
PO
Mitchell Raceway
Fairbanks
Alaska
United States
May 24, 2008
DO
Tanacross Airport
Tanacross
Alaska
United States
May 24, 2008
PRC
Capitol Speedway
Willow
Alaska
United States
May 25, 2008
DO
North Star Speedway
Palmer
Alaska
United States
May 25, 2008
PO
Big Lake Ice Track
Blg Lake
Alaska
United States
February 12, 2011
ICE-RC
Beluga Lake Ice Track
Homer
Alaska
United States
February 13, 2011
ICE-O
Peninsula Ice Track
Kasilof
Alaska
United States
February 13, 2011
ICE-O
 
 
 
 
 
 
 
 
 
 
 
 
ARIZONA
 
 
 
 
 
Manzanita Speedway
Phoenix
Arizona
United States
Pre 1980*
OUTER-DO
Manzanita Speedway
Phoenix
Arizona
United States
Pre 1980*
INNER-DO
Phoenix Intl Raceway
Phoenix
Arizona
United States
Pre 1980*
PO
Manzanita Speedway
Phoenix
Arizona
United States
Retroactive – 2001
DF8
Firebird International Raceway – East
Chandler
Arizona
United States
May 2, 2004
PRC
Tucson Raceway Park
Tucson
Arizona
United States
April 30, 2005
MIXED-O
Tucson Raceway Park
Tucson
Arizona
United States
April 30, 2005
PO
USA Race Track
Tucson
Arizona
United States
April 30, 2005
OUTER-DO
Arizona Speedway
Queen Creek
Arizona
United States
January 1, 2012
DO
Crazy Horse Campground
Lake Havasu City
Arizona
United States
March 15, 2014
TEMPORARY-DRC
Havusu 95 Speedway
Lake Havusu City
Arizona
United States
November 29, 2014
AO
Havasu 95 Speedway – Mixed
Lake Havasu City
Arizona
United States
November 29, 2014
TEMPORARY-MRC
 
 
 
 
 
 
 
 
 
 
 
 
CALIFORNIA
 
 
 
 
 
Ascot Park
Gardena
California
United States
Pre 1980*
OUTER-DO
Ascot Park
Gardena
California
United States
Pre 1980*
INNER-DO
Ontario Motor Speedway
Ontario
California
United States
Pre 1980*
PO
Speedway 605
Irwindale
California
United States
Pre 1980*
PO
El Toro Speedway
El Toro
California
United States
Pre 1980*
DO
Mesa Marin Raceway
Bakersfield
California
United States
Pre 1980*
PO
Orange Show Speedway
San Bernadino
California
United States
Pre 1980*
PO
Cajon Speedway
El Cajon
California
United States
Pre 1980*
PO
Corona Raceway
Corona
California
United States
Pre 1980*
DO
Saugus Speedway
Saugus
California
United States
Pre 1980*
PO
Baylands Raceway Park
Fremont
California
United States
June 23, 1984
DO
Watsonville Fairgrounds Speedway
Watsonville
California
United States
June 29, 1984
DO
Santa Maria Speedway
Santa Maria
California
United States
September 14, 1984
OUTER-DO
Kings Speedway
Hanford
California
United States
September 25, 1985
DO
Ventura Raceway
Ventura
California
United States
November 21, 1986
DO
Long Beach Grand Prix
Long Beach
California
United States
April 5, 1987
STREET-RC
Bakersfield Speedway
Oildale
California
United States
September 2, 1990
DO
Calistoga Speedway
Calistoga
California
United States
July 6, 1991
DO
Lake Perris Speedway
Perris
California
United States
October 11, 1991
DO
Orange County Fairgrounds
Costa Mesa
California
United States
July 10, 1993
DO
Barona Speedway
Ramona
California
United States
July 1, 1995
DO
Glen Helen Speedway
San Bernardino
California
United States
July 15, 1995
DO
Perris Auto Speedway
Perris
California
United States
July 4, 1996
OUTER-DO
California Speedway
Fontana
California
United States
June 22, 1997
PO
Tustin Thunder Road Course
Tustin
California
United States
August 3, 1997
TEMPORARY-PRC
Lakeport Speedway
Lakeport
California
United States
June 27, 1998
DO
Sears Point Raceway
Sonoma
California
United States
June 28, 1998
PRC
Edison International Field
Anaheim
California
United States
January 30, 1999
TEMPORARY-DRC
Irwindale Speedway
Irwindale
California
United States
May 15, 1999
OUTER-PO
Temecula Speedway
Temecula
California
United States
June 5, 1999
DO
Irwindale Speedway
Irwindale
California
United States
August 6, 1999
INNER-PO
LA Street Race
Los Angeles
California
United States
July 16, 2000
STREET-RC
Ascot Park
Gardena
California
United States
Retroactive – 2001
DF8
Orange Show Speedway
San Bernadino
California
United States
Retroactive – 2001
PF8
Watsonville Frgrds SpdwY
Watsonville
California
United States
Retroactive – 2001
DF8
Pauline Davis Pavilion
Red Bluff
California
United States
February 17, 2001
INNER-DO
The Pavilion at the Fairgrounds
Chico
California
United States
February 18, 2001
INNER-DO
Perris Auto Speedway
Perris
California
United States
June 23, 2001
DF8
Irwindale Speedway
Irwindale
California
United States
May 25, 2002
PF8
Butte County Fairgrounds
Gridley
California
United States
August 23, 2002
DO
Altamont Raceway Park
Tracy
California
United States
August 24, 2002
OUTER-PO
Altamont Raceway Park
Tracy
California
United States
August 24, 2002
INNER-PO
Mazda Raceway at Laguna Seca
Monterey
California
United States
August 25, 2002
PRC
Lassen Speedway
Susanville
California
United States
August 16, 2003
DO
American Valley Speedway
Quincy
California
United States
August 17, 2003
DO
Antelope Valley Fairgrounds
Lancaster
California
United States
August 29, 2003
DF8
CORA Speedway
Dixon
California
United States
April 16, 2005
DO
Chula Vista International Off-Road Raceway I
Chula Vista
California
United States
October 2, 2005
DRC
Naval Air Station North Island
Coronado
California
United States
October 9, 2005
TEMPORARY-PRC
Wheel 2 Wheel Raceway
Victorville
California
United States
November 19, 2005
DO
Jacqueline Cochran Regional Airport
Thermal
California
United States
November 20, 2005
PRC
Qualcomm Stadium
Mission Valley
California
United States
January 21, 2006
DO
Rialto Airport Speedway
Rialto
California
United States
June 17, 2006
PO
Willow Springs Raceway
Rosamond
California
United States
November 12, 2006
PRC
Angel Stadium of Anaheim
Anaheim
California
United States
January 13, 2007
INNER-DO
Angel Stadium of Anaheim
Anaheim
California
United States
January 13, 2007
OUTER-DO
Antelope Valley Fairgrounds
Lancaster
California
United States
April 22, 2007
DRC
Fairplex at the Los Angeles County Fairgrounds
Pomona
California
United States
May 20, 2007
TEMPORARY-DRC
Victorville Auto Raceway
Victorville
California
United States
September 29, 2007
DF8
Victorville Grandstand Arena
Victorville
California
United States
September 29, 2007
DO
Chula Vista International Raceway II
Chula Vista
California
United States
September 30, 2007
DRC
Plaza Park Raceway
Visalia
California
United States
June 20, 2009
DO
Glen Helen Raceway Speedway-4.5M
San Bernardino
California
United States
January 9, 2010
DRC
Chowchilla Barn Burner
Chowchilla
California
United States
March 6, 2010
DO
Glen Helen Speedway-1M
San Bernardino
California
United States
March 13, 2010
DRC
Perris Auto Speedway
Perris
California
United States
March 13, 2010
INNER-DO
Stockton 99 Dirt Track
Stockton
California
United States
March 22, 2013
DO
Silver Dollar Speedway
Chico
California
United States
March 23, 2013
DO
Los Angeles Memorial Coliseum
Los Angeles
California
United States
April 27, 2013
MIXED-RC
Qualcomm Stadium
San Diego
California
United States
May 4, 2013
MIXED-RC
Qualcomm Stadium
San Diego
California
United States
May 4, 2013
DRC
Kern County Raceway Park
Bakersfield
California
United States
May 25, 2013
INNER-PO
Kern County Raceway Park
Bakersfield
California
United States
May 25, 2013
OUTER-PO
Hayfork Speedway
Hayfork
California
United States
May 26, 2013
OUTER-DO
Placerville Speedway
Placerville
California
United States
June 1, 2013
DO
Port of Los Angeles
San Pedro
California
United States
September 19, 2014
TEMPORARY-MRC
Orange County Fair & Event Center (large)
Costa Mesa
California
United States
September 19, 2014
TEMPORARY-MRC
Orange County Fair & Event Center (small)
Costa Mesa
California
United States
September 19, 2014
TEMPORARY-MRC
Alameda County Fairgrounds
Pleasanton
California
United States
July 3, 2015
DF8
Speedway Willow Springs
Rosamond
California
United States
September 12, 2015
PO
Speedway Willow Springs
Rosamond 
California 
United States 
September 12, 2015 
PO 
Superstition Mountains OHV Open Area
Edgar
California 
United States 
December 12, 2015
TEMPORARY-DRC
The Dirt Track at Kern County Raceway Park
Bakersfield
California 
United States 
January 16, 2016
INNER-DO 
Plaster City West
Plaster City
California 
United States 
January 30, 2016
TEMPORARY-DRC
Lake Elsinore Motorsports Park – Vet
Lake Elsinore
California 
United States 
May 15, 2016
DRC
Cahuilla Creek MX
Anza
California 
United States 
July 17, 2016
DRC
Action Sports Arena
Costa Mesa
California 
United States 
August 10, 2016
DF8
Pala Raceway
Pala
California 
United States 
March 12, 2017
DRC
Barona Speedway
Lakeside
California 
United States 
April 22, 2017
DF8
Competition Edge – Hillside Track
Hesperia
California 
United States 
May 14, 2017
DRC
Streets of Willow Springs
Rosamond
California 
United States 
May 14, 2017
PRC
Lake Elsinore Grand Prix at Landmark Park
Lake Elsinore
California 
United States 
November 12, 2017
MRC
Lake Elsinore Diamond Stadium
Lake Elsinore
California 
United States 
December 15, 2017
DRC
 
 
 
 
 
 
 
 
 
 
 
 
COLORADO
 
 
 
 
 
I-25 Speedway
Pueblo
Colorado
United States
July 23, 2005
PO
I-25 Speedway
Pueblo
Colorado
United States
July 23, 2005
PF8
Pikes Peak International Raceway
Fountain
Colorado
United States
July 23, 2005
PO
Lamar Speedway
Lamar
Colorado
United States
May 26, 2017
DO
Colorado National Speedway
Dacono
Colorado
United States 
May 27, 2017
PO
 
 
 
 
 
 
 
 
 
 
 
 
HAWAII 
 
 
 
 
 
Hawaii Raceway Park
Kapolei
Hawaii
United States
August 18, 1984
DO
Paradise Speedway
Puunene
Hawaii
United States
November 11, 2001
DO
Kaleiloa Raceway Park
Barbers Point Housing, HI
Hawaii
United States
December 9, 2012
DO
Kalealoa Raceway Park
Barber's Point Housing
Hawaii
United States
April 13, 2014
DF8
 
 
 
 
 
 
 
 
 
 
 
 
IDAHOM
 
 
 
 
 
Atomic Motor Raceway
Atomic City
Idaho
United States
August 4, 2006
DO
Rock Creek Race Track
Kimberly
Idaho
United States
August 6, 2006
DO
Caldwell Rodeo Arena
Caldwell
Idaho
United States
February 10, 2007
DO
Magic Valley Speedway
Twin Falls
Idaho
United States
May 28, 2007
PO
Noise Park Raceway
Idaho Falls
Idaho
United States
September 14, 2007
DO
Las Vegas Motor Speedway
Las Vegas
Idaho
United States
October 23, 2009
TEMPORARY-DRC
State Line Stadium Speedway
Post Falls
Idaho
United States
August 3, 2012
PF8
Lewiston Roundup
Lewiston 
Idaho
United States
August 12, 2017
DO
Lewiston Roundup
Lewiston 
Idaho
United States
August 12, 2017
DF8
Eastern Idaho State Fairgrounds
Blackfoot
Idaho
United States
September 4, 2019
DF8
 
 
 
 
 
 
 
 
 
 
 
 
MONTANA
 
 
 
 
 
Mission Valley Speedway
Pablo
Montana
United States
August 5, 2006
PO
Gallatin International Speedway
Belgrade
Montana
United States
July 27, 2007
DO
BMP Speedway
Billings
Montana
United States
July 28, 2007
DO
TARA Motorsports Complex
Baker
Montana
United States
June 20, 2010
TEMPORARY-DRC
 
 
 
 
 
 
 
 
 
 
 
 
NEVADA
 
 
 
 
 
Caesar's Palace Grand Prix
Las Vegas
Nevada
United States
October 16, 1981
TEMPORARY-PRC
Silver State Raceway
Carson City
Nevada
United States
July 13, 1996
PO
Hawthorne Centennial Speedway
Hawthorne
Nevada
United States
August 15, 2003
DO
Winnemucca Regional Raceway
Winnemucca
Nevada
United States
August 22, 2003
DO
Battle Mountain Raceway
Battle Mountain
Nevada
United States
August 23, 2003
DO
Tonopah Speedway
Tonopah
Nevada
United States
August 21, 2004
DO
Las Vegas Motor Speedway
Las Vegas
Nevada
United States
November 7, 2004
ADJACENT-PRC
Reno-Fernley Raceway
Fernley
Nevada
United States
April 17, 2005
PRC
Spring Mountain Motorsports Ranch
Pahrump
Nevada
United States
June 3, 2006
PRC
Bullring at Las Vegas Motor Speedway
Las Vegas
Nevada
United States
June 3, 2006
PO
Vegas Grand Prix
Las Vegas
Nevada
United States
April 8, 2007
STREET-RC
Las Vegas International Off Road Raceway
Primm
Nevada
United States
November 4, 2007
DRC
Las Vegas Motor Speedway
Las Vegas
Nevada
United States
February 28, 2010
INNER-PO
Las Vegas Motor Speedway
Las Vegas
Nevada
United States
February 28, 2010
OUTER-PO
 
 
 
 
 
 
 
 
 
 
 
 
NEW MEXICO
 
 
 
 
 
Duke City Raceway
Albuquerque
New Mexico
United States
June 25, 1994
DO
Southern New Mexico Speedway
Las Cruces
New Mexico
United States
August 23, 2002
DO
 
 
 
 
 
 
 
 
 
 
 
 
OREGON
 
 
 
 
 
Race City USA
Hermiston
Oregon
United States
September 29, 2001
PO
Sunset Speedway Park
Banks
Oregon
United States
September 23, 2005
DO
Red & Eleanore Isola Memorial Arena
Medford
Oregon
United States
December 10, 2005
DO
River Arena
Roseburg
Oregon
United States
December 10, 2005
DO
Forster Livestock Pavilion
Salem
Oregon
United States
January 28, 2006
DO
 
 
 
 
 
 
 
 
 
 
 
 
UTAH
 
 
 
 
 
Miller Motorsports Park
Tooele
Utah
United States
August 4, 2006
PRC
Diamond Mountain Speedway
Vernal
Utah
United States
May 12, 2007
DO
Rocky Mountain Raceways
Salt Lake City
Utah
United States
May 12, 2007
DO
Rocky Mountain Raceways
Salt Lake City
Utah
United States
May 12, 2007
PF8
Deseret Peak Complex
Tooele
Utah
United States
August 4, 2012
DF8
 
 
 
 
 
 
 
 
 
 
 
 
WASHINGTON
 
 
 
 
 
Evergreen Speedway
Monroe
Washington
United States
August 18, 1985
OUTER-PO
Pacific Raceways
Kent
Washington
United States
September 24, 2005
PRC
Evergreen Speedway
Monroe
Washington
United States
September 25, 2005
PRC
Thunderbird Stadium
Bremerton
Washington
United States
May 26, 2007
DO
Thunderbird Stadium
Bremerton
Washington
United States
May 26, 2007
DF8
Northport International Raceway
Northport
Washington
United States
September 16, 2007
DO
Straddleline ORV Park
McCleary
Washington
United States
May 16, 2015
DRC
Ephrada Raceway Park
Ephrada
Washington
United States
May 16, 2015
PO
Eddieville Motorsports Park
Centerville
Washington
United States
November 5, 2016
DRC
Northwest Washington Fair & Events Center
Lynden
Washington
United States
August 14, 2017
DF8
Southwest Washington Fairgrounds
Chehalis
Washington
United States
August 15, 2017
DO
Southwest Washington Fairgrounds
Chehalis
Washington
United States
August 15, 2017
DF8
Grant County Fairgrounds
Moses Lake
Washington
United States
August 16, 2017
DO
 
 
 
 
 
 
 
 
 
 
 
 
WYOMING
 
 
 
 
 
Casper Speedway
Casper
Wyoming
United States
May 19, 2000
DO
Sheridan Speedway
Sheridan
Wyoming
United States
July 10, 2005
DO
Teton County Fairgrounds
Jackson
Wyoming
United States
July 26, 2007
DF8
Parker County Fairgrounds
Powell
Wyoming
United States
July 24, 2014
TEMPORARY-DRC
Parker County Fairgrounds
Powell
Wyoming
United States
July 25, 2014
DF8
The Arena at the Central Wyoming Fairgrounds
Casper
Wyoming
United States
March 3, 2017
DO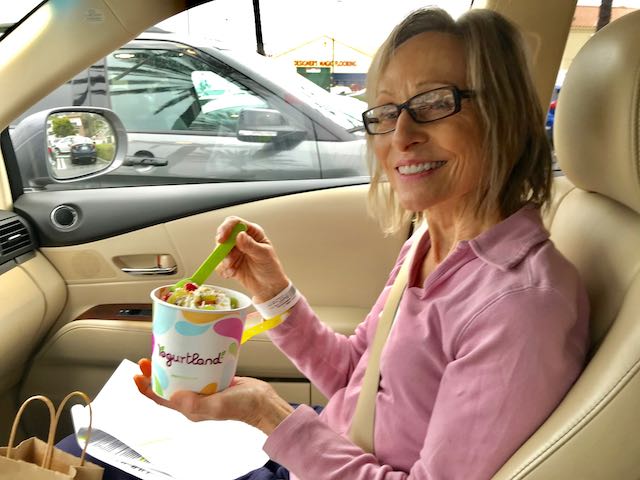 Below is the key to surface types and track configurations so you can understand the list a bit easier.
 
Surface types: D=Dirt; P=Paved; M=Mixed
 
 
 
 
Configurations: O=oval; RC=Road Course; F8=Figure 8 track
 
 
 
 
 
 
 
 
 
 
ILLINOIS
 
 
 
 
 
TRACK
CITY
STATE
COUNTRY
DATE
TRACK TYPE
Peoria Speedway – Farmington Road
Peoria
Illinois
United States
Pre 1980*
DO
Rockford Speedway
Rockford
Illinois
United States
Pre 1980*
PO
Freeport Raceway
Freeport
Illinois
United States
Pre 1980*
DO
Sycamore Speedway
Sycamore
Illinois
United States
Pre 1980*
DO
Santa Fe Speedway
Hinsdale
Illinois
United States
Pre 1980*
OUTER-DO
Santa Fe Speedway
Hinsdale
Illinois
United States
Pre 1980*
INNER-DO
Illinois State Fairgrounds
Springfield
Illinois
United States
Pre 1980*
DO
LaSalle Speedway
LaSalle
Illinois
United States
August 31, 1997
DO
Rockford Speedway
Rockford
Illinois
United States
Retroactive – 2001
PF8
Winnebago County Raceway
Pecatonica
Illinois
United States
August 8, 2001
DO
Chicagoland Speedway
Joliet
Illinois
United States
July 14, 2002
PO
Warren County Fairgrounds
Roseville
Illinois
United States
July 30, 2004
DF8
Warren County Fairgroundsl
Roseville
Illinois
United States
July 30, 2004
DO
Gateway International Raceway
Madison
Illinois
United States
July 31, 2004
PRC
Edinburg Veterans Memorial Park
Edinburg
Illinois
United States
September 4, 2005
DF8
Blackhawk Farms Raceway
Rockton
Illinois
United States
May 21, 2006
PRC
Tri-City Speedway
Granite City
Illinois
United States
June 25, 2006
INNER-DO
Knox County Fairgrounds
Knoxville
Illinois
United States
August 6, 2010
DF8
Henderson County Fairgrounds
Stronghurst, IL
Illinois
United States
July 21, 2011
DF8
Route 66 Speedway
Joliet
Illinois
United States
July 23, 2011
DF8
Route 66 Speedway
Joliet
Illinois
United States
July 23, 2011
INNER-DO
Quad Cities Speedway
East Moline
Illinois
United States
August 11, 2013
DO
Belle Clair Speedway
Belleville
Illinois
United States
May 1, 2015
DO
Henry County Fairgrounds
Cambridge
Illinois
United States
June 25, 2017
DF8
 
 
 
 
 
 
 
 
 
 
 
 
INDIANA
 
 
 
 
 
Illiana Motor Speedway
Schererville
Indiana
United States
May 23, 1981
OUTER-PO
Winchester Speedway
Winchester
Indiana
United States
October 3, 1981
PO
Indianapolis Motor Speedway
Speedway
Indiana
United States
May 26, 1991
PO
Martin County Speedway
Loogootee
Indiana
United States
June 7, 1998
DO
Sportsdrome Speedway
Jeffersonville
Indiana
United States
July 31, 2004
PO
Sportsdrome Speedway
Jeffersonville
Indiana
United States
July 31, 2004
PF8
Lincoln Park Speedway
Putnamville
Indiana
United States
September 2, 2005
DO
Lincoln Park Speedway
Putnamville
Indiana
United States
September 2, 2005
DF8
Shelby County Speedway
Shelbyville
Indiana
United States
September 3, 2005
DF8
Lawrenceburg Speedway
Lawrenceburg
Indiana
United States
June 20, 2006
DF8
Lawrenceburg Speedway
Lawrenceburg
Indiana
United States
June 20, 2006
INNER-DO
Bakersfield Raceway Park
Linton
Indiana
United States
October 20, 2006
DO
Stone City Ranch Raceway – Short
Bedford
Indiana
United States
June 18, 2016
DRC
Medora Off-Road
Medora
Indiana
United States
June 18, 2016
DRC
Rush County Fairgrounds
Rushville
Indiana
United States
June 18, 2016
DRC
Anderson Speedway
Anderson
Indiana
United States
June 18, 2016
PO
Anderson Speedway
Anderson 
Indiana
United States
June 18, 2016
PF8
Stone City Ranch Raceway – Long
Bedford
Indiana
United States
June 19, 2016
DRC
Harrison County Fairgrounds
Corydon
Indiana
United States
June 22, 2017
DO
Indianapolis Motor Speedway 
Speedway
Indiana
United States
September 5, 2018
DO
 
 
 
 
 
 
 
 
 
 
 
 
IOWA
 
 
 
 
 
Davenport Speedway
Davenport
Iowa
United States
Pre 1980*
INNER-DO
Davenport Speedway
Davenport
Iowa
United States
Pre 1980*
OUTER-DO
Calhoun County Raceway
Rockwell City
Iowa
United States
June 23, 2007
DF8
Hamilton County Speedway
Webster City
Iowa
United States
June 23, 2007
DO
Jamaica Raceway
Jamaica
Iowa
United States
June 23, 2007
PO
Iowa Speedway
Newton
Iowa
United States
June 24, 2007
PO
Rapid Speedway
Rock Rapids
Iowa
United States
July 24, 2009
DO
Boone Speedway
Boone
Iowa
United States
July 25, 2009
DO
Woodbury County Fairgrounds
Moville
Iowa
United States
August 5, 2010
DF8
Floyd County Fairgrounds
Charles City
Iowa
United States
July 22, 2011
DO
Floyd County Fairgrounds
Charles City
Iowa
United States
July 22, 2011
DF8
Rod Graalfs Memorial Arena (Westfair)
Council Bluffs
Iowa
United States
July 29, 2016
DF8
Newton Kart Club
Newton
Iowa
United States
June 23, 2017
DO
Wall Lake International Speedway
Wall Lake
Iowa
United States
June 24, 2017
DF8
 
 
 
 
 
 
 
 
 
 
 
 
KANSAS
 
 
 
 
 
Eighty-One (81) Speedway
Wichita
Kansas
United States
July 21, 2005
DO
Thomas County Speedway
Colby
Kansas
United States
July 24, 2005
DO
Hutchinson Raceway Park
Hutchinson
Kansas
United States
August 13, 2006
DO
Dodge City Raceway Park
Dodge City
Kansas
United States
September 23, 2006
PO
Dodge City Raceway Park
Dodge City
Kansas
United States
September 23, 2006
DO
Osborne Speedway
Osborne
Kansas
United States
July 27, 2016
DO
Marion County Fairgrounds
Hillsboro
Kansas
United States
July 30, 2016
DF8
 
 
 
 
 
 
 
 
 
 
 
 
MICHIGAN
 
 
 
 
 
Butler Motor Speedway
Butler
Michigan
United States
August 28, 1981
DO
Bay County Fair Derby Arena
Bay City
Michigan
United States
August 10, 2005
DF8
Shiawassee County Fairgrounds
Corunna
Michigan
United States
August 11, 2005
DO
Mt. Pleasant Speedway
Mt. Pleasant
Michigan
United States
August 12, 2005
DO
Jackson Speedway
Jackson
Michigan
United States
August 13, 2005
PO
Owosso Speedway
Owosso
Michigan
United States
August 13, 2005
PO
Waterford Hills Road Race
Clarkston
Michigan
United States
August 13, 2005
PRC
Galesburg Speedway
Galesburg
Michigan
United States
August 14, 2005
PO
Galesburg Speedway
Galesburg
Michigan
United States
August 14, 2005
PF8
Grattan Raceway Park
Grattan
Michigan
United States
August 14, 2005
PRC
Ionia Fairgrounds Speedway
Ionia
Michigan
United States
August 14, 2005
DO
DeltaPlex Arena
Grand Rapids
Michigan
United States
February 8, 2009
PO
Auto City Speedway
Clio
Michigan
United States
September 12, 2009
PF8
Auto City Speedway
Clio
Michigan
United States
September 12, 2009
INNER-PO
Auto City Speedway
Clio
Michigan
United States
September 13, 2009
OUTER-PO
Ottawa County Fairgrounds
Holland
Michigan
United States
July 25, 2011
DO
Detroit Belle Isle Grand Prix
Detroit
Michigan
United States
June 2, 2012
STREET-RC
Wayne County Fairgrounds
Belleville
Michigan
United States
August 7, 2013
DO
Wayne County Fairgrounds
Belleville
Michigan
United States
August 7, 2013
DF8
Elkton Autumnfest Oval
Elkton
Michigan
United States
August 31, 2013
DO
Elkton Autumnfest road course
Elkton
Michigan
United States
August 31, 2013
DRC
Silver Bullet Speedway
Owendale
Michigan
United States
August 31, 2013
DO
Farwell Fairgrounds
Farwell
Michigan
United States
September 1, 2013
DF8
 
 
 
 
 
 
 
 
 
 
 
 
MINNESOTA
 
 
 
 
 
Proctor Speedway
Proctor
Minnesota
United States
September 1, 2005
DO
Stevens County Fairgrounds
Morris
Minnesota
United States
August 9, 2006
DO
Norman County Raceway
Ada
Minnesota
United States
August 10, 2006
DO
Bemidji Speedway
Bemidji
Minnesota
United States
August 13, 2006
DO
Cameron Lake Ice Track
Erskine
Minnesota
United States
January 26, 2008
ICE-O
Birch Lake Ice Track
Hackensack
Minnesota
United States
January 27, 2008
ICE-O
Mille Lacs Lake Ice Track
Garrison
Minnesota
United States
January 27, 2008
ICE-RC
Mille Lacs Lake Ice Track
Garrison
Minnesota
United States
January 27, 2008
ICE-O
Elko Speedway
Elko
Minnesota
United States
July 23, 2009
DO
Button Buck Speedway
Spring Valley
Minnesota
United States
July 25, 2009
DO
I-94 Speedway
Fergus Falls
Minnesota
United States
June 18, 2010
DO
Watonwan County Fairgrounds
St. James
Minnesota
United States
July 24, 2011
DRC
Jackson Speedway
Jackson
Minnesota
United States
August 30, 2013
DO
The Bullring at Jackson Speedway
Jackson
Minnesota
United States
August 30, 2013
INNER-DO
11th Crow Wing Lake Ice Oval
Akeley
Minnesota
United States
February 14, 2015
ICE-O
Olmsted County Fairgrounds
Rochester
Minnesota
United States
July 26, 2016
TEMPORARY-DO
 
 
 
 
 
 
 
 
 
 
 
 
NEBRASKA
 
 
 
 
 
Oregon Trail Speedway
Gering
Nebraska
United States
May 7, 1999
PO
McCook Speedway
McCook
Nebraska
United States
July 22, 2005
DO
US 30 Speedway 
Columbus
Nebraska
United States
July 28, 2016
OUTER-DO
 
 
 
 
 
 
 
 
 
 
 
 
NORTH DAKOTA
 
 
 
 
 
Jamestown Speedway
Jamestown
North Dakota
United States
July 12, 2003
DO
Nodak Speedway
Minot
North Dakota
United States
July 12, 2003
DO
Williston Basin Speedway
Williston
North Dakota
United States
July 15, 2003
DO
Southwest Speedway
Dickinson
North Dakota
United States
July 16, 2003
DO
Dacotah Speedway
Mandan
North Dakota
United States
July 17, 2003
DO
Wishek Tri-County Speedway
Wishek
North Dakota
United States
June 17, 2010
DO
 
 
 
 
 
 
 
 
 
 
 
 
OHIO
 
 
 
 
 
Queen City Speedway
West Chester
Ohio
United States
Pre 1980*
PO
Eldora Speedway
Rossburg
Ohio
United States
April 27, 1980
DO
Kil-Kare Speedway
Xenia
Ohio
United States
April 26, 2002
INNER-PO
Kil-Kare Speedway
Xenia
Ohio
United States
April 26, 2002
OUTER-PO
93 Speedway
Oak Hill
Ohio
United States
August 1, 2004
DO
Jackson County Speedway
Jackson
Ohio
United States
August 1, 2004
DO
Warren County Fairgrounds
Lebanon
Ohio
United States
July 22, 2009
DF8
Champaign County Fairgrounds
Urbana
Ohio
United States
August 9, 2013
DF8
Paulding County Fairgrounds Arena
Paulding
Ohio
United States
June 19, 2016
DF8
 
 
 
 
 
 
 
 
 
 
 
 
OKLAHOMA
 
 
 
 
 
Enid Motor Speedway
Enid
Oklahoma
United States
September 24, 2006
DO
 
 
 
 
 
 
 
 
 
 
 
 
SOUTH DAKOTA
 
 
 
 
 
Miller Speedway
Miller
South Dakota
United States
August 11, 2006
DO
Butte County Raceway
Belle Fourche
South Dakota
United States
June 19, 2010
DO
J.C. (Pappy) Hoel Short Track A the Jackpine Gypsies Short Track
Sturgis
South Dakota
United States
June 19, 2010
DO
 
 
 
 
 
 
 
 
 
 
 
 
WISCONSIN
 
 
 
 
 
Wisconsin State Fair Park
Milwaukee
Wisconsin
United States
Pre 1980*
PO
Road America
Elkhart Lake
Wisconsin
United States
Pre 1980*
PRC
Capital Super Speedway
Oregon
Wisconsin
United States
Pre 1980*
PO
Slinger Super Speedway
Slinger
Wisconsin
United States
July 21, 1981
PO
Wisconsin International Raceway
Kaukauna
Wisconsin
United States
June 27, 1982
OUTER-PO
Slinger Super Speedway
Slinger
Wisconsin
United States
August 12, 2001
PF8
Manitowoc County Expo Speedway
Manitowoc
Wisconsin
United States
July 10, 2002
DO
Wisconsin International Raceway
Kaukauna
Wisconsin
United States
July 11, 2002
PF8
Wisconsin International Raceway
Kaukauna
Wisconsin
United States
July 11, 2002
INNER-PO
Langlade County Speedway
Antigo
Wisconsin
United States
June 21, 2005
DO
Thunderhill Raceway
Sturgeon Bay
Wisconsin
United States
June 22, 2005
DO
Luxemburg Speedway
Luxemburg
Wisconsin
United States
June 23, 2005
DO
Monster Hall Raceway
Unity
Wisconsin
United States
June 24, 2005
DO
Crandon International Off-Road Raceway
Crandon
Wisconsin
United States
June 25, 2005
DRC
Pepsi Raceway Park
Tomahawk
Wisconsin
United States
June 25, 2005
PO
TNT Speedway
Three Lakes
Wisconsin
United States
June 25, 2005
DO
Milwaukee Mile
West Allis
Wisconsin
United States
August 31, 2005
INNER-PO
Calumet County Speedway
Chilton
Wisconsin
United States
May 19, 2006
DO
Grant County Speedway
Lancaster
Wisconsin
United States
May 20, 2006
DO
Milwaukee Mile
West Allis
Wisconsin
United States
May 21, 2006
PRC
Angell Park Speedway
Sun Prairie
Wisconsin
United States
May 21, 2006
DO
State Park Speedway
Wausau
Wisconsin
United States
June 22, 2006
PO
Dodge County Fairgrounds Speedway
Beaver Dam
Wisconsin
United States
June 23, 2006
DO
Lake Speed Ice Track
Tilleda
Wisconsin
United States
February 7, 2009
ICE-O
Thunder Hill Speedway
Menomonie
Wisconsin
United States
July 25, 2009
DO
Golden Sands Speedway
Plover
Wisconsin
United States
September 11, 2009
PF8
Golden Sands Speedway
Plover
Wisconsin
United States
September 11, 2009
PO
141 Speedway
Maribel
Wisconsin
United States
June 16, 2010
DO
Lake Amnicon Ice Track
Summit
Wisconsin
United States
February 11, 2017
ICE-O
Gravity Park Speedway
Chilton
Wisconsin
United States
June 1, 2018
DO
Below is the key to surface types and track configurations so you can understand the list a bit easier.
Surface types: D=Dirt, P=Paved, M=Mixed
Configurations: O=oval, RC=Road Course, F8=Figure 8 track
 
 
 
 
 
 
ALABAMA
 
 
 
 
 
TRACK
CITY
STATE
COUNTRY
DATE
TRACK TYPE
Sunny South Raceway
Grand Bay
Alabama
United States
April 7, 2006
PO
Barber Motorsports Park
Leeds
Alabama
United States
April 8, 2006
PRC
Coldwater Raceway
Coldwater
Alabama
United States
April 8, 2006
DO
Talladega Short Track
Talladega
Alabama
United States
April 8, 2006
DO
 
 
 
 
 
 
 
 
 
 
 
 
ARKANSAS
 
 
 
 
 
Poinsett County Speedway
Harrisburg
Arkansas
United States
October 30, 1999
DO
Riverside International Speedway
West Memphis
Arkansas
United States
November 3, 2007
DO
 
 
 
 
 
 
 
 
 
 
 
 
FLORIDA
 
 
 
 
 
Daytona Intl Speedway
Daytona Beach
Florida
United States
Pre 1980*
OUTER-PO
Golden Gate Speedway
Tampa
Florida
United States
Pre 1980*
PO
East Bay Raceway
Gibsonton
Florida
United States
February 6, 1980
OUTER-DO
Hialeah Speedway
Hialeah
Florida
United States
September 21, 1996
PO
Southern Raceway
Milton
Florida
United States
September 4, 2004
DO
Dirt Devil's Speedway
Land O'Lakes
Florida
United States
February 26, 2005
DO
Zephyrhills Antique Car Raceway
Zephyrhills
Florida
United States
February 26, 2005
DO
Auburndale Kartway
Auburndale
Florida
United States
February 10, 2006
DO
Ocala Speedway
Ocala
Florida
United States
February 12, 2006
PO
 
 
 
 
 
 
 
 
 
 
 
 
GEORGIA 
 
 
 
 
 
Atlanta Intl Raceway
Hampton
Georgia
United States
Pre 1980*
OUTER-PO
Golden Isles Speedway
Waynesville
Georgia
United States
February 25, 2005
DO
Dawgwood Speedway
Chatsworth
Georgia
United States
March 17, 2007
DO
Toccoa Speedway
Toccoa
Georgia
United States
March 17, 2007
DO
 
 
 
 
 
 
 
 
 
 
 
 
KENTUCKY
 
 
 
 
 
Ponderosa Speedway
Junction City
Kentucky
United States
June 5, 1998
DO
Louisville Motor Speedway
Louisville
Kentucky
United States
June 7, 1998
OUTER-PO
Kentucky Lake Motor Speedway
Calvert City
Kentucky
United States
October 29, 1999
DO
Kentucky Speedway
Sparta
Kentucky
United States
September 3, 2005
INNER-PO
Florence Speedway
Union
Kentucky
United States
October 10, 2013
DO
Bullitt County Fairgrounds
Sheperdsville
Kentucky
United States
June 17, 2016
DF8
Woodford County Fairgrounds
Versailles
Kentucky
United States
June 21, 2017
DO
Kentucky Motor Speedway 
Whitesville
Kentucky
United States
June 3, 2018
OUTER-PO
Kentucky Motor Speedway 
Whitesville
Kentucky
United States
June 3, 2018
INNER-PO
Kentucky Motor Speedway 
Whitesville
Kentucky
United States
June 3, 2018
RC-FRONT "X"
 
 
 
 
 
 
 
 
 
 
 
 
LOUISIANA
 
 
 
 
 
Lamar-Dixon Expo Center
Gonzales
Louisiana
United States
November 2, 2007
DO
Boothill Speedway
Shreveport
Louisiana
United States
March 4, 2011
DO
 
 
 
 
 
 
 
 
 
 
 
 
MISSISSIPPI
 
 
 
 
 
Southern Speedway
Hattiesburg
Mississippi
United States
May 28, 2004
DO
Simpson County Speedway
Mendenhall
Mississippi
United States
May 29, 2004
DO
Pine Ridge Speedway
Baldwyn
Mississippi
United States
May 30, 2004
DO
 
 
 
 
 
 
 
 
 
 
 
 
MISSOURI
 
 
 
 
 
Lucas Oil Speedway
Wheatland
Missouri
United States
United States
DO
Lucas Oil Speedway
Wheatland
Missouri
United States
United States
DF8
Boone County Raceway
Columbia
Missouri
United States
December 9, 2006
DO
Boone County Raceway
Columbia
Missouri
United States
December 10, 2006
DF8
Valley Speedway
Grain Valley
Missouri
United States
June 22, 2007
DO
Butler Motor Speedway
Butler
Missouri
United States
June 24, 2007
DO
Ozark Empire Fairgrounds Arena
Springfield
Missouri
United States
February 6, 2009
INDOOR-DO
Cowan Civic Center
Lebanon
Missouri
United States
March 5, 2011
INNER-PO
Lion's Park
Russellville
Missouri
United States
August 29, 2015
DF8
Heart of the Ozarks Fairgrounds
West Plains
Missouri
United States
June 2, 2018
DF8
 
 
 
 
 
 
 
 
 
 
 
 
NORTH CAROLINA
 
 
 
 
 
North Wilkesboro Speedway
North Wilkesboro
North Carolina
United States
April 21, 1985
PO
North Carolina Motor Speedway
Rockingham
North Carolina
United States
October 20, 1985
PO
Charlotte Motor Speedway
Harrisburg
North Carolina
United States
May 27, 1990
OUTER-PO
Concord Motor Speedway
Concord
North Carolina
United States
October 3, 1992
PO
Thunder Valley Speedway
Lawndale
North Carolina
United States
October 21, 2005
DO
County Line Raceway
Elm City
North Carolina
United States
October 22, 2005
DO
North Carolina Speedway
Rockingham
North Carolina
United States
October 22, 2005
PRC
 
 
 
 
 
 
 
 
 
 
 
 
SOUTH CAROLINA
 
 
 
 
 
Cherokee Speedway
Gaffney
South Carolina
United States
April 20, 1985
DO
Greenville Pickens Speedway
Greenville
South Carolina
United States
August 20, 2010
PO
 
 
 
 
 
 
 
 
 
 
 
 
TENNESSEE
 
 
 
 
 
Nashville International Raceway
Lebanon
Tennessee
United States
May 8, 1982
OUTER-PO
Memphis Motorsports Park
Millington
Tennessee
United States
October 31, 1999
PO
Memphis Motorsports Park
Millington
Tennessee
United States
May 30, 2004
PRC
Tazewell Speedway
Tazewell
Tennessee
United States
March 18, 2007
DO
Atoka Raceway Park
Atoka
Tennessee
United States
November 3, 2007
DO
Lexington 104 Speedway
Lexington
Tennessee
United States
May 6, 2016
DO
 
 
 
 
 
 
 
 
 
 
 
 
TEXAS
 
 
 
 
 
Devil's Bowl Speedway
Mesquite
Texas
United States
March 13, 1980
DO
Houston Motorsports Park
Houston
Texas
United States
March 16, 2007
PO
Houston Raceway Park
Baytown
Texas
United States
March 16, 2007
DO
Harris Hill Raceway
San Marcos
Texas
United States
September 13, 2014
PRC
Battleground Speedway
Highland
Texas
United States
October 8, 2016
DO
 
 
 
 
 
 
 
 
 
 
 
 
VIRGINIA
 
 
 
 
 
Martinsville Speedway
Martinsville
Virginia
United States
April 24, 1994
PO
Southside Speedway
Midlothian
Virginia
United States
April 28, 2006
PO
Motor Mile Speedway
Radford
Virginia
United States
April 29, 2006
PO
Wythe Raceway
Rural Retreat
Virginia
United States
April 29, 2006
DO
Old Dominion Speedway
Manassas
Virginia
United States
April 30, 2006
INNER-PO
Eastside Speedway
Waynesboro
Virginia
United States
August 29, 2014
DO
Langley Speedway
Hampton
Virginia
United States
August 30, 2014
PO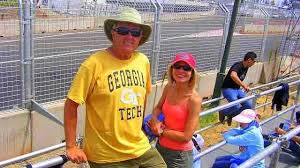 Below is the key to surface types and track configurations so you can understand the list a bit easier.
 
Surface types: D=Dirt; P=Paved; M=Mixed
 
 
 
 
Configurations: O=oval; RC=Road Course; F8=Figure 8 track
 
 
 
 
 
 
 
 
 
 
CONNECTICUT
 
 
 
 
 
TRACK
CITY
STATE
COUNTRY
DATE
TRACK TYPE
Danbury Fair Racearena
Danbury
Connecticut
United States
April 19, 1980
PO
Stafford Motor Speedway
Stafford Springs
Connecticut
United States
July 17, 2006
INNER-PO
Mototown USA
Windsor
Connecticut
United States
February 15, 2008
DO
 
 
 
 
 
 
 
 
 
 
 
 
DELAWARE
 
 
 
 
 
Dover Downs International Speedway
Dover
Delaware
United States
May 18, 1980
PO
Delmarva Motorsports Park
Seaford
Delaware
United States
July 6, 2007
DO
Georgetown Speedway
Georgetown
Delaware
United States
July 6, 2007
DO
 
 
 
 
 
 
 
 
 
 
 
 
WASHINGTON, D.C.
 
 
 
 
 
RFK Stadium
Washington
District of Columbia
United States
June 22, 2014
TEMPORARY-MRC
 
 
 
 
 
 
 
 
 
 
 
 
MAINE
 
 
 
 
 
Speedway 95
Hermon
Maine
United States
June 11, 2003
PO
Beech Ridge Motor Speedway
West Scarborough
Maine
United States
June 12, 2003
PO
Wiscasset Raceway
Wiscasset
Maine
United States
June 13, 2003
PO
Moosehead Lake Ice Track
Greenville Junction
Maine
United States
February 16, 2008
ICE-O
Unity Raceway
Unity
Maine
United States
June 5, 2009
PO
Get-Er-Done Speedway
Skowhegan
Maine
United States
June 6, 2009
DO
Oxford Plains Speedway
Oxford
Maine
United States
June 6, 2009
PO
Thundering Valley Speedway
Saint Albans
Maine
United States
June 6, 2009
PO
Spud Speedway
Caribou
Maine
United States
June 7, 2009
PO
 
 
 
 
 
 
 
 
 
 
 
 
MARYLAND
 
 
 
 
 
Hagerstown Speedway
Huyett
Maryland
United States
July 7, 2007
PO
 
 
 
 
 
 
 
 
 
 
 
 
MASSACHUSETTS
 
 
 
 
 
Topsfield Fairgrounds Arena
Topsfield
Massachusetts
United States
October 9, 2006
DF8
Seekonk Speedway
Seekonk
Massachusetts
United States
May 25, 2009
DF8
Seekonk Speedway
Seekonk
Massachusetts
United States
May 25, 2009
OUTER-PO
Barnstable Fairgrounds
East Falmouth
Massachusetts
United States
July 21, 2009
DF8
 
 
 
 
 
 
 
 
 
 
 
 
NEW HAMPSHIRE
 
 
 
 
 
Canaan Speedway
Canaan
New Hampshire
United States
July 14, 2006
PO
Twin State Speedway
Claremont
New Hampshire
United States
July 14, 2006
PF8
Twin State Speedway oval
Claremont
New Hampshire
United States
July 14, 2006
 
New Hampshire Intl Speedway
Loudon
New Hampshire
United States
July 15, 2006
PO
Legion Speedway
Wentworth
New Hampshire
United States
July 15, 2006
DO
White Mountain Motorsports Park
North Woodstock
New Hampshire
United States
July 15, 2006
PO
Hudson Speedway
Hudson
New Hampshire
United States
October 8, 2006
PO
Londonderry Raceway
Manchester
New Hampshire
United States
October 8, 2006
PO
Canaan Dirt Speedway
Canaan
New Hampshire
United States
May 22, 2009
DO
New Hampshire Intl Speedway
Loudon
New Hampshire
United States
May 23, 2009
PRC
Riverside Speedway
Groveton
New Hampshire
United States
May 23, 2009
PO
Northwood Lake Ice Oval
Northwood
New Hampshire
United States
February 10, 2018
ICE-O
Berry Pond Ice Track
Moultonborough
New Hampshire
United States
February 11, 2018
ICE-O
 
 
 
 
 
 
 
 
 
 
 
 
NEW JERSEY
 
 
 
 
 
Atlantic City Convention Hall
Atlantic City
New Jersey
United States
January 31, 1981
INDOOR-PO
 
 
 
 
 
 
 
 
 
 
 
 
NEW YORK
 
 
 
 
 
Orange County Fair Speedway
Middletown
New York
United States
May 3, 1980
OUTER-DO
New Afton Speedway
Afton
New York
United States
October 12, 2001
DO
Adirondack International Speedway
New Bremen
New York
United States
October 13, 2001
PO
Five Mile Point Speedway
Kirkwood
New York
United States
October 13, 2001
DO
Fonda Speedway
Fonda
New York
United States
October 14, 2001
DO
Riverhead Raceway
Riverhead
New York
United States
June 14, 2003
PO
Riverhead Raceway
Riverhead
New York
United States
June 14, 2003
PF8
Muddy Acres Raceway
Mecklenburg
New York
United States
June 15, 2003
DO
Little Valley Speedway
Little Valley
New York
United States
July 13, 2006
DO
Cobleskill Fairgrounds
Cobleskill
New York
United States
August 5, 2008
DF8
Airborne Speedway
Plattsburgh
New York
United States
September 13, 2009
PO
Chemung Speedrome
Chemung
New York
United States
July 18, 2010
PO
New York State Fairgrounds
Syracuse
New York
United States
September 2, 2013
DF8
Franklin County Fairgrounds
Malone
New York
United States
August 10, 2014
DF8
Erie County Fairgrounds
Hamburg
New York
United States
August 14, 2014
DF8
Essex County Fairgrounds
Westport
New York
United States
August 15, 2014
DF8
Times Union Center
Albany
New York
United States
February 10, 2018
INDOOR-PO
 
 
 
 
 
 
 
 
 
 
 
 
PENNSYLVANIA
 
 
 
 
 
Pocono International Raceway
Long Pond
Pennsylvania
United States
July 18, 1993
PO
Thunder Mountain Speedway
Knox Dale
Pennsylvania
United States
June 21, 2006
DO
Hunterstown Speedway
Hunterstown
Pennsylvania
United States
July 7, 2007
DO
Blanket Hill Speedway
Whitesburg
Pennsylvania
United States
July 8, 2007
DO
Pittsburgh's Pennsylvania Motor Speedway
Imperial
Pennsylvania
United States
July 17, 2010
DO
Pittsburgh's Pennsylvania Motor Speedway
Imperial
Pennsylvania
United States
July 17, 2010
DF8
Butler Farm Show
Butler
Pennsylvania
United States
August 8, 2013
DF8
Penns Creek Raceway
Middleburg
Pennsylvania
United States
June 21, 2014
DO
 
 
 
 
 
 
 
 
 
 
 
 
RHODE ISLAND
 
 
 
 
 
Dunkin' Donuts Center
Providence
Rhode Island
United States
March 6, 2009
INDOOR-PO
Quic Raceway
Tiverton
Rhode Island
United States
May 24, 2009
PO
 
 
 
 
 
 
 
 
 
 
 
 
VERMONT
 
 
 
 
 
Devil's Bowl Speedway
West Haven
Vermont
United States
July 16, 2006
DO
Bear Ridge Speedway
Bradford
Vermont
United States
May 23, 2009
DO
 
 
 
 
 
 
 
 
 
 
 
 
WEST VIRGINIA
 
 
 
 
 
Summit Point Raceway – Summit Point Circuit
Summit Point
West Virginia
United States
April 30, 2006
PRC
Summit Point Raceway – Shenendoah Circuit
Summit Point
West Virginia
United States
June 21, 2014
PRC
Berkeley County Youth Fairgrounds
Martinsburg
West Virginia
United States
August 6, 2015
DF8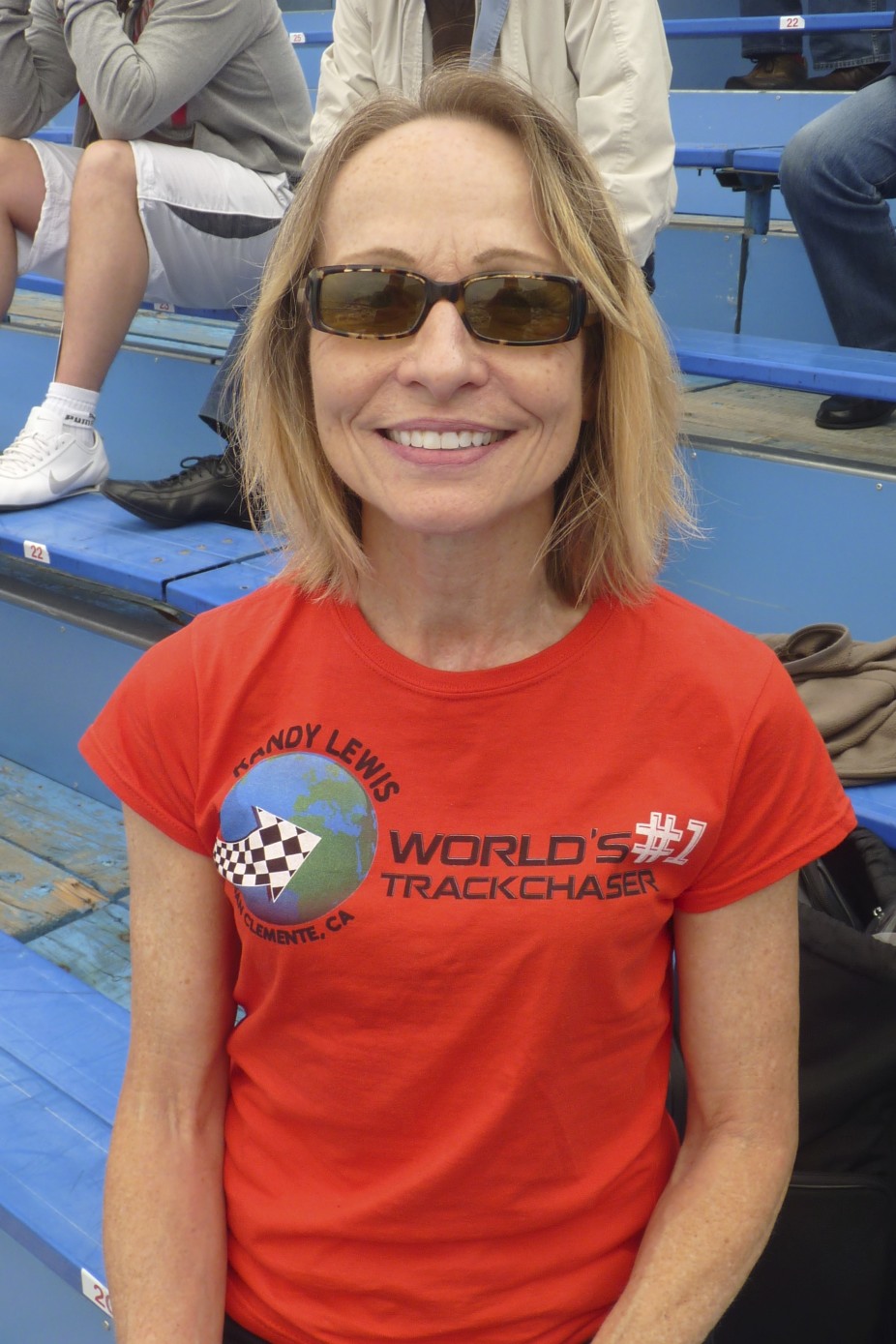 Below is the key to surface types and track configurations so you can understand the list a bit easier.
 
Surface types: D=Dirt; P=Paved; M=Mixed
 
 
 
 
Configurations: O=oval; RC=Road Course; F8=Figure 8 track
 
 
 
 
 
 
 
 
 
 
ANTIGUA AND BARBUDA
 
 
 
 
 
TRACK
CITY
STATE
COUNTRY
DATE
TRACK TYPE
Crabbs Raceway
Crabbs
 
Antigua and Barbuda
May 26, 2019
DRC
 
 
 
 
 
 
 
 
 
 
 
 
AUSTRALIA
 
 
 
 
 
Parramata City Raceway
Granville
New South Wales
Australia
November 17, 1989
DO
Edge Hotel Motel Timmis Speedway
Mildura
New South Wales
Australia
December 27, 2004
DO
Edge Hotel Motel Timmis Speedway
Mildura
New South Wales
Australia
December 27, 2004
DF8
 
 
 
 
 
 
 
 
 
 
 
 
AUSTRALIA
 
 
 
 
 
Speedway City
Virginia
South Australia
Australia
December 26, 2004
DO
Borderline Raceway
Mount Gambier
South Australia
Australia
December 28, 2004
DO
 
 
 
 
 
 
 
 
 
 
 
 
AUSTRALIA
 
 
 
 
 
Latrobe Speedway
Latrobe
Tasmania
Australia
December 29, 2018
DO
 
 
 
 
 
 
 
 
 
 
 
 
AUSTRALIA
 
 
 
 
 
Avalon Raceway
Lara
Victoria
Australia
December 30, 2004
DO
Western Speedway
Hamilton
Victoria
Australia
December 31, 2004
DO
Sungold Stadium
Allansford
Victoria
Australia
January 1, 2005
DO
Bairnesdale Speedway
Rosedale
Victoria
Australia
December 27, 2018
DO
Laang Speedway
Laang
Victoria
Australia
December 28, 2018
DO
Midwestern Speedway Darlington
Darlington
Victoria
Australia
December 29, 2018
DO
 
 
 
 
 
 
 
 
 
 
 
 
AUSTRIA 
 
 
 
 
 
Speedway Natschbach
Loipersbach
.
Austria
May 24, 2014
DO
Salzburgring
Plainfield
.
Austria
May 25, 2014
PRC
 
 
 
 
 
 
 
 
 
 
 
 
AZERBAIJAN
 
 
 
 
 
Streets of Baku
Baku
.
Azerbaijan
November 2, 2014
STREET-RC
 
 
 
 
 
 
 
 
 
 
 
 
BAHRAIN
 
 
 
 
 
Bahrain International Circuit
Sakhir
.
Bahrain
February 27, 2009
PRC
 
 
 
 
 
 
 
 
 
 
 
 
BELGIUM
 
 
 
 
 
Circuit de Spa-Francorchamps
Francorchamps, Spa
.
Belgium
September 10, 2011
PRC
 
 
 
 
 
 
 
 
 
 
 
 
BRAZIL
 
 
 
 
 
Autodromo de Caruaru Aryton Senna
Caruaru
.
Brazil
May 16, 2010
PRC
 
 
 
 
 
 
 
 
 
 
 
 
CANADA
 
 
 
 
 
Lake La Biche Ice Track
Lake La Biche
Alberta
Canada
March 2, 2008
ICE-RC
 
 
 
 
 
 
 
 
 
 
 
 
CANADA
 
 
 
 
 
Western Speedway
Victoria
British Columbia
Canada
September 24, 2005
PO
Western Speedway
Victoria
British Columbia
Canada
September 24, 2005
PF8
Whispering Pines Motorsports Park
Kamloops
British Columbia
Canada
May 27, 2007
DRC
PGARA Speedway Park
Prince George
British Columbia
Canada
August 21, 2019
PO
Gold Pan Speedway
Quesnel
British Columbia
Canada
August 23, 2019
PO
Thunder Mountain Speedway
Williams Lake
British Columbia
Canada
August 24, 2019
PO
 
 
 
 
 
 
 
 
 
 
 
 
CANADA
 
 
 
 
 
Gilmi Motorsports Park
Gilmi
Manitoba
Canada
September 22, 2006
PRC
Lake Shirley Ice Circuit
Winnipeg
Manitoba
Canada
February 15, 2015
ICE-RC
 
 
 
 
 
 
 
 
 
 
 
 
CANADA
 
 
 
 
 
Centre for Speed
Shediac
New Brunswick
Canada
August 2, 2008
PO
Petty International Raceway
River Glade
New Brunswick
Canada
July 20, 2018
PO
 
 
 
 
 
 
 
 
 
 
 
 
CANADA
 
 
 
 
 
Eastbound International Speedway and Concert Park
Avondale
Newfoundland & Labrador
Canada
July 28, 2018
PO
Thunder Valley Speedway
Bishop's Falls
Newfoundland & Labrador
Canada
July 29, 2018
PO
 
 
 
 
 
 
 
 
 
 
 
 
CANADA
 
 
 
 
 
Scotia Speedworld
Halifax
Nova Scotia
Canada
August 1, 2008
PO
 
 
 
 
 
 
 
 
 
 
 
 
CANADA
 
 
 
 
 
Varney Speedway
Varney
Ontario
Canada
May 5, 2000
OUTER-PO
Gasport Intl Speedway
Port Colborne
Ontario
Canada
May 6, 2000
OUTER-DO
Ohsweken Speedway
Ohsweken
Ontario
Canada
May 19, 2000
OUTER-DO
Ottodrome Intl Speedway
Ashton
Ontario
Canada
September 12, 2002
PO
Kawartha Speedway
Fraserville
Ontario
Canada
September 13, 2002
PO
Mosport Intl Raceway – RC
Mosport
Ontario
Canada
September 14, 2002
PRC
Peterborough Speedway
Peterborough
Ontario
Canada
September 14, 2002
PO
Delaware Speedway Park
Delaware
Ontario
Canada
September 15, 2002
PO
Paris Fairgrounds – F8
Paris
Ontario
Canada
August 30, 2007
DF8
Barrie Speedway
Barrie
Ontario
Canada
September 1, 2007
PO
Sunset Speedway
Stroud
Ontario
Canada
September 1, 2007
PO
Kinmount Fair – F8
Kinmount
Ontario
Canada
September 2, 2007
DF8
Orangeville Fair – F8
Orangeville
Ontario
Canada
September 2, 2007
DF8
Clarence Creek Ice Track
Clarence Creek
Ontario
Canada
February 17, 2008
ICE-O
Cornwall Motor Speedway
Cornwall
Ontario
Canada
August 10, 2014
DO
Calabogie Motorsports Park – 2KM
Calabogie
Ontario
Canada
August 13, 2014
PRC
 
 
 
 
 
 
 
 
 
 
 
 
CANADA
 
 
 
 
 
Oyster Bed Speedway
Oyster Bed
Prince Edward Island
Canada
July 21, 2018
PO
 
 
 
 
 
 
 
 
 
 
 
 
CANADA
 
 
 
 
 
Autodrome Edelweiss
Cantley
Quebec
Canada
August 31, 2007
DO
Circuit ICAR
Mirable
Quebec
Canada
June 3, 2012
PRC-SHORT
Circuit ICAR
Mirable
Quebec
Canada
June 3, 2012
PRC-LONG
Yamachache Ice Track
Yamachache
Quebec
Canada
February 19, 2013
ICE-RC
Trois Rivieres
Trois Rivieres
Quebec
Canada
August 10, 2014
TEMPORARY-PRC
Autodrome St- Eustache
St-Eustache
Quebec
Canada
August 16, 2014
PRC
St-Ferdiand
St-Ferdinand
Quebec
Canada
August 16, 2014
DRC
 
 
 
 
 
 
 
 
 
 
 
 
CANADA
 
 
 
 
 
Estevan Motor Speedway
Estevan
Saskatchewan
Canada
July 14, 2003
DO
 
 
 
 
 
 
 
 
 
 
 
 
CHINA
 
 
 
 
 
Guia Circuit
Macau
.
China
November 16, 2008
STREET-RC
 
 
 
 
 
 
 
 
 
 
 
 
DENMARK
 
 
 
 
 
Ring Djursland
Tirstrup
.
Denmark
May 11, 2008
PRC
Nisseringen
Naestved
.
Denmark
May 12, 2008
Mixed-RC
 
 
 
 
 
 
 
 
 
 
 
 
DOMINICAN REPUBLIC
 
 
 
 
 
Autodromo Mobil 1
Santo Domingo
.
Dominican Republic
December 6, 2009
PRC
 
 
 
 
 
 
 
 
 
 
 
 
EL SALVADOR
 
 
 
 
 
Autodromo El Jabali
Queazltepeque
.
El Salvador
August 22, 2010
PRC
 
 
 
 
 
 
 
 
 
 
 
 
ESTONIA
 
 
 
 
 
Laitse Rally Park
Laitse
.
Estonia
July 24, 2010
MIXED-RC
 
 
 
 
 
 
 
 
 
 
 
 
FRANCE
 
 
 
 
 
Circuit Paul Ricard
Le Castellet
.
France
May 12, 2012
PRC
Isola 2000
Isola
 
France
January 10, 2020
ICE-RC
 
 
 
 
 
 
 
 
 
 
 
 
GERMANY 
 
 
 
 
 
Nurburgring
Nurburg
.
Germany
May 13, 2005
PRC
Rennplatz "Casper Gerd"
Haren
.
Germany
May 15, 2005
DRC
 
 
 
 
 
 
 
 
 
 
 
 
GUYANA
 
 
 
 
 
South Dakota Circuit
Timehri
.
Guyana
November 2, 2008
PRC
 
 
 
 
 
 
 
 
 
 
 
 
HUNGARY
 
 
 
 
 
Hungaroring
Mogyorod
.
Hungary
May 8, 2009
PRC
 
 
 
 
 
 
 
 
 
 
 
 
INDIA
 
 
 
 
 
Buddh International Circuit
Noida
.
India
October 27, 2013
PRC
 
 
 
 
 
 
 
 
 
 
 
 
ITALY
 
 
 
 
 
Vighizzolo Stock Car Track
Vighizzolo d'Este
.
Italy
May 10, 2009
DRC
Mugello Circuit
Mugello
.
Italy
May 17, 2014
PRC
Union Beton Racetrack
Gonars
.
Italy
May 18, 2014
DRC
Autodromo di Vallelunga
Vallelunga
 
Italy
May 4, 2019
PRC
Ice Livigna
Livigno
 
Italy
January 12, 2020
ICE-RC
 
 
 
 
 
 
 
 
 
 
 
 
JAPAN
 
 
 
 
 
Fuji Speedway
Oyama
.
Japan
July 13, 2019
PRC
 
 
 
 
 
 
 
 
 
 
 
 
LATVIA
 
 
 
 
 
Bikerneiki Rally Cross Track
Riga
.
Latvia
July 25, 2010
PRC
 
 
 
 
 
 
 
 
 
 
 
 
LITHUANIA
 
 
 
 
 
Marijampole Autokross
Marijampole
.
Lithuania
April 1, 2013
DRC
 
 
 
 
 
 
 
 
 
 
 
 
LUXEMBOURG
 
 
 
 
 
Alzingen
Alzingen
.
Luxembourg
September 4, 2011
DRC
 
 
 
 
 
 
 
 
 
 
 
 
MACEDONIA
 
 
 
 
 
Skopje Street Circuit
Skopje
 
Macedonia
October 22, 2017
STREET-RC
 
 
 
 
 
 
 
 
 
 
 
 
MALTA
 
 
 
 
 
Ta'Qali Race Track
Ta'Qali
.
Malta
February 7, 2010
DRC
Ta'Qali Race Track
Ta'Qali
.
Malta
February 7, 2010
DO
 
 
 
 
 
 
 
 
 
 
 
 
MEXICO
 
 
 
 
 
Grand Prix – Tijuana
Tijuana
Baja California
Mexico
October 18, 2009
STREET-RC
Ensenada Grand Prix
Ensenada
Baja California
Mexico
October 3, 2010
STREET-RC
Mexicali Grand Prix
Mexicali
Baja California
Mexico
May 15, 2011
STREET-RC
Streets of Tecate
Tecate
Baja California
Mexico
April 23, 2017
STREET-RC
Baja International Short Course at Estero Beach
Ensenada
Baja California
Mexico
May 20, 2018
DRC
 
 
 
 
 
 
MEXICO
Autodromo Hermanos Rodriquez
Mexico City
Federal District
Mexico
March 16, 2008
PRC
 
 
 
 
 
 
 
 
 
 
 
 
MEXICO
 
 
 
 
 
Triovalo Bernardo Obregon
Tiajomulco de Zuniga
Jalisco
Mexico
October 14, 2007
PO
 
 
 
 
 
 
 
 
 
 
 
 
MEXICO
 
 
 
 
 
Autodromo de Yucatan Emerson Fittipaldi
Merida
Yucatan
Mexico
March 1, 2020
PRC 
 
 
 
 
 
 
 
 
 
 
 
 
MOLDOVA
 
 
 
 
 
Autocross – Colonita
Colonita
.
Moldova
October 28, 2018
DRC
 
 
 
 
 
 
 
 
 
 
 
 
MONACO
 
 
 
 
 
Circuit de Monaco
Monte Carlo
.
Monaco
May 13, 2012
STREET-RC
 
 
 
 
 
 
 
 
 
 
 
 
MONTENEGRO
 
 
 
 
 
Autocross Zlatica
Podgorica
.
Montenegro
April 28, 2019
DRC
 
 
 
 
 
 
 
 
 
 
 
 
MOROCCO
 
 
 
 
 
Circuit de Marrakesh
Marrakesh
.
Morocco
May 2, 2010
STREET-RC
 
 
 
 
 
 
 
 
 
 
 
 
NETHERLANDS
 
 
 
 
 
Lopik – oval
Lopik
.
Netherlands
May 14, 2005
DO
Lopik – road course
Lopik
.
Netherlands
May 14, 2005
DRC
Ten Boer
Ten Boer
.
Netherlands
May 14, 2005
DO
Zuidwolde Autocross
Zuidwolde
.
Netherlands
May 15, 2005
DRC
Midland Speedway Circuit
Lelystad
.
Netherlands
May 15, 2005
PO
Aalton Autocross
Aalton
.
Netherlands
May 16, 2005
DO
Circuit de Peel International Speedway
Venray
.
Netherlands
May 16, 2005
PO
 
 
 
 
 
 
 
 
 
 
 
 
NEW ZEALAND
 
 
 
 
 
Western Springs Speedway
Western Springs
North Island
New Zealand
December 26, 2006
DO
Blue Chip Speedway at Baypark
Mt. Maunganui
North Island
New Zealand
December 28, 2006
DO
Upper Hutt Family Speedway
Upper Hutt
North Island
New Zealand
December 29, 2006
DO
Stratford Speedway
Stratford
North Island
New Zealand
December 30, 2006
DO
Huntly Speedway
Huntly
North Island
New Zealand
December 31, 2006
DO
Meremere Dirt Track Club
Meremere
North Island
New Zealand
January 1, 2007
DO
Meeannee Speedway
Hawkes Bay
North Island
New Zealand
January 1, 2007
DO
Robertson Holden Intl Speedway
Palmerston North
North Island
New Zealand
January 5, 2007
DO
Taupo Motorsports Park
Taupo
North Island
New Zealand
January 6, 2007
PRC
Waikaraka Park Intl Speedway
Auckland
North Island
New Zealand
January 6, 2007
DO
 
 
 
 
 
 
 
 
 
 
 
 
NEW ZEALAND
 
 
 
 
 
Top of the South Speedway
Nelson
South Island
New Zealand
January 2, 2007
DO
Woodford Glen Speedway
Christchurch
South Island
New Zealand
January 3, 2007
DO
 
 
 
 
 
 
 
 
 
 
 
 
PERU
 
 
 
 
 
Autodromo La Chutana
Lima
 
Peru
September 20, 2012
PRC
 
 
 
 
 
 
 
 
 
 
 
 
PANAMA
 
 
 
 
 
Circuito Internacional de Panama
La Chorrera
.
Panama
December 4, 2016
PRC
 
 
 
 
 
 
 
 
 
 
 
 
POLAND
 
 
 
 
 
Tor Slomczyn
Slomczyn
 .
Poland
September 11, 2011
MIXED-RC
 
 
 
 
 
 
 
 
 
 
 
 
PORTUGAL
 
 
 
 
 
Autodromo Internacional Algarve
Portmao
.
Portugal
October 21, 2018
PRC
 
 
 
 
 
 
 
 
 
 
 
 
RUSSIA 
 
 
 
 
 
Central Moscow Hippodrome
Moscow
 .
Russia
February 23, 2013
IO
 
 
 
 
 
 
 
 
 
 
 
 
SERBIA
 
 
 
 
 
Usce
Belgrade
.
Serbia
June 5, 2016
STREET-RC
 
 
 
 
 
 
 
 
 
 
 
 
SINGAPORE
 
 
 
 
 
Marina Bay
Singapore
 
Singapore
September 24, 2011
PRC
 
 
 
 
 
 
 
 
 
 
 
 
SLOVAKIA
 
 
 
 
 
Slovakia Ring
Orechova Poton
 
Slovakia
May 19, 2014
PRC
 
 
 
 
 
 
 
 
 
 
 
 
SWEDEN
 
 
 
 
 
Sturup Raceway
Malmo
 
Sweden
May 10, 2008
PRC
 
 
 
 
 
 
 
 
 
 
 
 
SWITZERLAND
 
 
 
 
 
Hoch Ybrig
Hoch Ybrig
 
Switzerland
May 9, 2009
MIXED-RC
 
 
 
 
 
 
 
 
 
 
 
 
TURKEY
 
 
 
 
 
Istanbul Park
Akfirat
 
Turkey
October 25, 2014
PRC
Izmit Korfez Circuit
Korfez
 
Turkey
October 26, 2014
PRC
 
 
 
 
 
 
 
 
 
 
 
 
TRINIDAD AND TOBAGO