The long and arduous mega trackchasing summer tour of 2015!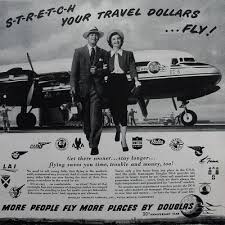 That's right.  "The long and arduous mega trackchasing summer tour of 2015" is going strong.  In 2013 I started testing out the "mega trackchasing" trip idea.  I was just a rookie at these long adventures.  I figured I would "go out" for about a month and see how it went.  I came back from a 27-day spin with 26 new tracks in my hip pocket.  That wasn't bad.  Carol joined in a  couple of times to break up the excursion.  I was well satisfied with the result.

Then last year, in 2014, I embarked upon a 42-day trackchasing outing.  This was an unheard amount of time to be on the road chasing tracks.  During that foray I added 36 new tracks to my lifetime list.  The vast majority of trackchasers had never added 36 tracks to their lifetime totals in any given YEAR and I had just done it in 42 days.  Again Carol stopped out a couple of times to help us maintain our COUPLES world trackchasing lead.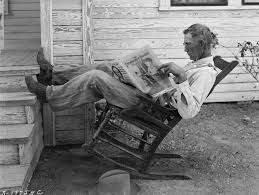 By end of the 2014 season I had seen more than 2,000 tracks.  My nearest fellow competitor was about 500 tracks in the rearview mirror.  Would this be a good time to sit back in the rocking chair and take it easy?  What do you think?  I couldn't do that even though I risked affecting the personal self-esteem of some of my fellow competitors.  I would strike while the iron was hot.
What could beat a 42-day trip?  No, not a 43-day trip!  I figured a 56-day trackchasing jaunt would do the trick.  My t-shirt vendors talked me into naming the adventure "The long and arduous mega trackchasing summer tour of 2015".  I have some very smart t-shirt vendors.  Why?  They convinced me not to put "56-day" anywhere in the trip's title.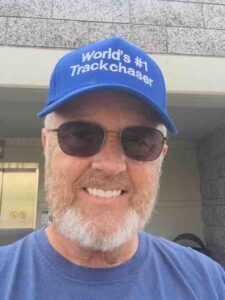 That proved a prophetic idea when, in the midst of the junket, I changed it to a 63-day vacation.  I guess the folks who had never heard of or thought of a 56-day trip probably hadn't dreamed about a 63-day road trip either.  Heck a guy going on a 63-day voyage would even have time to grow a beard!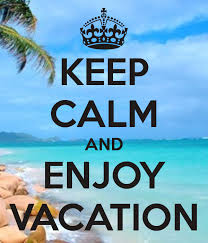 By the way I'm calling this a vacation.  Normally when people are working they sometimes take a "vacation".  However I haven't worked in a very long time.  If you're not working and you take some time to travel is that a "vacation" or simply being unemployed?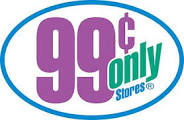 This is all just about numbers right?  Speaking of numbers I'm a big fan of shopping in 99-cent stores.  I can buy stuff there that costs $3-5 and more for just 99 cents.  Of course, there will always be some bright fellow who comes along and decides to open a 98 cent store.  I would never shop there.  What kind of quality could they have?
However, if someone can plan a 56-day tour and then change it to a 63-day run they can certainly expand it again to a 66-day trip.  To be honest I might stay out for another week but I have some paperwork sitting on my desk that needs to be executed so that I can pay for future trips.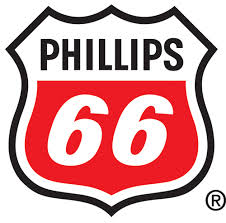 How many tracks will I see in 66 days?  Probably not as many as you might think.  Nevertheless, there will be only a handful of fellow competitors who will see more in 12 months than I will see in 56 days or 63 days or 66 days.  Thank goodness for the county fairs of America.  Much of the trip would be spent visiting family and friends….and of course entertaining Carol in a first-class manner.  However, this WAS a trackchasing trip.
Below is just a sampling of where I have dipped my trackchasing toe while I'm been away from our modest seaside cottage in the little city by the sea, San Clemente.  I'll be telling you about each and every one of these racing venues, and the fun non-racing stuff that happened too, in good time.  When the snow flies you might just be hearing about how hot and humid it was somewhere in the Midwest in July.  As the saying goes, "Wait for it"!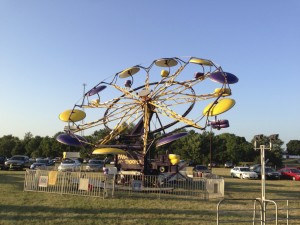 Bedford, KY
Aitken, MN
Morden, Manitoba
LaGrange, IN
Manchester, IA
Oskaloosa, IA
Bowling Green, IN
Buncombe, IL
Ionia, MI
Osgood, IN
Hemlock, NY
Taylorville, IL
Cambridge, MN
Mora, MN
Urbana, IL
Bedford, KY
Owenton, KY
LeMars, IA
Belleville, KS
Grayslake, IL
Brazil, IN
La Grange, KY
Sturgis, SD
Martinsburg, WV
Tazewell, VA
Henry, VA
Wall Township, NJ
Berryville, VA
Croton, OH
Stockton, KS
Bates City, MO
Farmington, MO
Barnum, MN
Victoria, British Columbia
Springfield, IL
Scotland, SD
Russellville, MO
And then….
Put-in-Bay, OH
Kinross, MI
Sitka, KY
Campton, KY
Terre Haute, IN
Jeffersonville, IN
Brainerd, MN