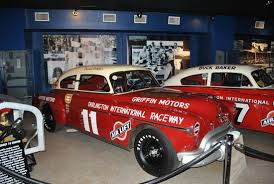 Welcome to trackchasing's virtual museum!
Maybe you've had a chance to visit the world's most famous museum, the Louvre in Paris, France.  Or, maybe the most mentioned museum in the United States, the Metropolitan Museum of Art in New York City suited your fancy.  How about the William J. Clinton Presidential Library in Little Rock, Arkansas or the Pacific Tsunami Museum in Hilo, Hawaii or the SPAM Museum in Austin, Minnesota or the old Yankee Stadium in the Bronx, New York or the Arctic Ice Bar in Helsinki, Finland.  My hobby of trackchasing has taken me to all of these places and hundreds more.  In my virtual museum you will see photos, videos and vignettes of all of THOSE museums. 
With my website, you get "two in one".  Yes, I consider my website to have two purposes. First, it is a "Virtual Museum" of trackchasing. There is no other website in the world that provides the kinds of in-depth racing and travel experiences from all over the globe as www.randylewis.org does.
As the World's #1 Trackchaser my site is the only place where you will find my official track list.  Fellow competitors visit my site regularly to see what they've been missing!  I have the benefit of the Randy Lewis Racing Research Department.  They find the tracks that will make up my future schedule.  RLRR has several full-time members on staff.  The department also relies on volunteers from all around the world who contribute trackchasing ideas for future trips.  Have you been part of that group?  If so, THANK YOU!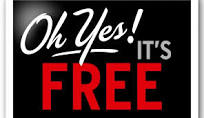 Visitors can come to my museum 24/7. There is no admission charge.  There are more than 2,000 rooms (pages) for you to visit.  More exhibits are being added to the museum nearly every day.  Folks can see what foreign country racetracks and foreign countries look like. They can see "moving pictures" aka YouTube videos of the racing and often the sights. Nope, no other website and no other museum offers anything like this. Maybe that's why more than 12,000 visitors come by every month.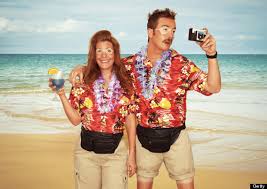 What you will notice is that the information I provide does not focus solely on racing.  Yes, the racing brought me to wherever I ended up.  However, I have a major emphasis on seeing what there is to see when I travel…..not just racetracks.  If you read other chaser's posts it will be almost exclusively about what happened at a dusty little bullring.  
My Trackchaser Reports are much different.  Wouldn't you like to hear about the little hole in the wall eatery just two miles from the track?  How about the ball game or theatre or historical attraction over by the center of town.  Folks, when I hit the long and dusty trackchasing trail it ain't just for the racing.  There's a lot to see in our little world and I want to see it….and then tell you about it so you can see it if you want too.  Make sense?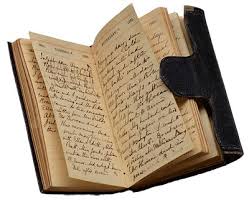 I told you my site has a second purpose. What's the second purpose? It provides a travel diary for me. Long after I have made the visit I can look back and relive the memories of some often exotic and exciting adventures. Yes, my website serves two primary purposes.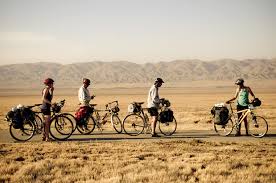 I hope you enjoy visiting www.randylewis.org and my virtual museum.  As you can see it's primary purpose is for you the reader to enjoy "vicariously" the adventures of my hitting the road.  You'll probably be able to learn from my experiences and then make them even better for yourself.  I hope so!