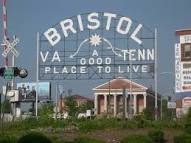 NASCAR – My favorites and my not so favorites.
I've been wanting to do this for a long time.  What is that?  I've been wanting to tell you that I've been a huge NASCAR fan for a very long time.  Carol and I saw our first NASCAR race back in April 4, 1971.  A.J. Foyt, driving for the Woods brothers, won the Atlanta 500 on that day.  I used to have season tickets to North Wilkesboro.
I watch EVERY NASCAR race on TV from the moment the race comes on until the last comment as they sign off.  I've seen racing at every venue where NASCAR races.  I've seen the NASCAR Sprint Cup series race at all of the tracks currently on the schedule except Indianapolis, New Hampshire and Kentucky.  I've seen races at those three tracks just not NASCAR's top division.
I would rather, in most cases, watch a NASCAR race on TV than in person.  I like TV because I can watch the races on a recorded basis.  I would never ever watch a NASCAR race live time on TV.  There are WAY to many commercials!  I don't watch virtually any TV live. I watch everything when I want too and without commercials.  I'm also a big fan of the NASCAR channel on SiriusXM satellite radio.  My favorite program is "Tradin' Paint".
The Event2016 Drivers Retired Drivers Favorite/Least Favorite Tracks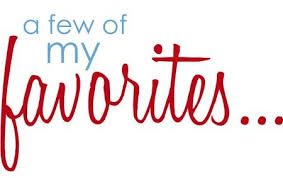 Favorite Drivers.
I have my favorite drivers as well.  Some I like a lot.  Some I don't like much at all.  I don't expect anyone else to agree with my assessments.  They're MY assessments!  I've broken down all of the NASCAR drivers who have earned any points during the 2016 into categories.  Then I've given my thoughts on several retired NASCAR drivers.
Take a look at how I see things.  Odds are you will have different opinions.  There's nothing wrong with that. Opinions are like elbows.  Most people have one or two.  I've tried to use a "Bell curve" to rate the drivers that I have an opinion about.  Some get a double thumbs up….and some get a double thumbs down and more.  Here's goes.
Current 2016 NASCAR drivers
I love these guys!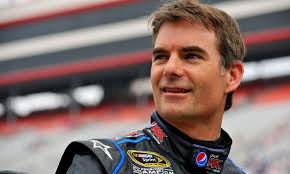 Jeff Gordon
I've been a Jeff Gordon fan since day one. I first saw him race at the age of thirteen at East Bay (FL) in a sprint car.  I like him because he's well-spoken and a clean driver.  He's had his share of success as well.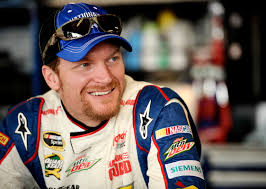 Dale Earnhardt Jr.
I've just come around on Jr. in the last few years.  What I like about him the most is that he seems like the most "common" man of any competing in NASCAR today.  Just seems like a real nice guy to me.  I hope he recovers from his concussion issues and races safely for as long as he wants.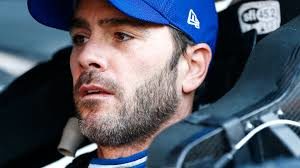 Jimmie Johnson
I met Jimmie Johnson at a Garth Brooks concert.  We were both with our wives sitting in the front row.  Garth performed within FIVE feet of where we were sitting.  The Johnsons were just two seats from us and we got to say hello before the show started.  Johnson comes from a most humble background.  He's had tremendous success and to this day seems to be very well-grounded.  I think it's cool that he has chosen to live in Manhattan.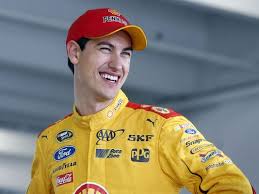 Joey Logano
For a good long while I thought Joey was a little immature.  However, he has such a friendly attitude and he can't stop smiling.  He's an aggressive, smart and fast driver.  I appreciate his self-deprecating attitude.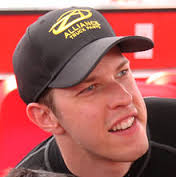 Brad Keselowski
Brad K. is one of the few drivers who will tell it like it is.  He don't take no $hit.  Sometimes he probably needs to be quiet.  He's a hard charger and seems most respectful of his car owner Roger Penske.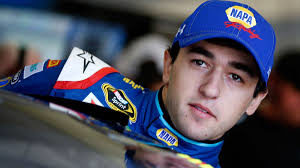 Chase Elliott
I met Chase when he was racing bandoleros at the Atlanta Motor Speedway.  He was about thirteen, quite small and quiet.  He had grown up very nicely into a well spoken good racecar driver especially for a rookie.  I see big things coming from his team.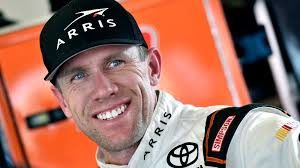 Carl Edwards
O.K., there's just a tinge of Eddie Haskell in Carl.  He's knows that sponsors pay the freight and he knows how to represent his sponsors.  He was one of the first, and still one of the few to remove his sunglasses during an interview.  Carl also came from humble beginnings and knows how to be respectful of his situation.  Sometimes I think he has slowed down some since becoming a family man.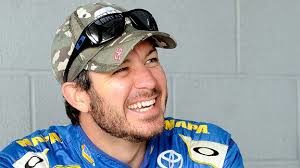 Martin Truex Jr.
To me Martin is a lot like Dale Jr.  Maybe that's why they get along well.  He's modest and direct.  He has endured his share of bad luck on and off the track.  I'm glad to see him getting some good results in 2016.
I like these guys.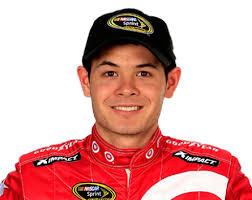 Kyle Larson
This guy is fast.  Any 20-year old who can win a World of Outlaw sprint car feature is going to be a great driver.  I think he hurts himself running at the wall as much as he does.  He could be a star and possible NASCAR champion one of these days.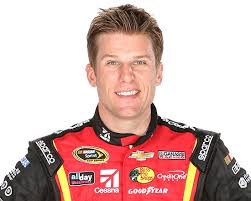 Jamie McMurray
Jamie McMurray seems like a nice guy.  Sometimes I think he's a little detached from the NASCAR scene.  He seems like a guy who is quite happy to make a few million each season, stay out of the limelight and spend time with his family.  That's probably a very good thing.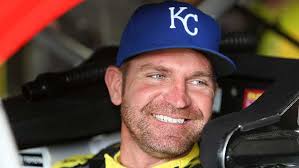 Clint Bowyer
This guy is a jokester.  He paid a big price for his mistake at Richmond.  I don't know that what he did is much different from a JGR team member letting another team member in line time after time at Martinsville.  It seems that both are examples of attempting to manipulate a race.  The pressure will be on Clint when he takes over the #14 in 2017.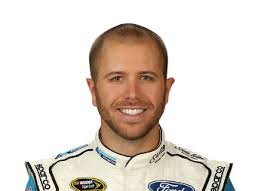 Brian Scott
I don't know much about Brian.  However, I was impressed with his Talladega interview recently after a top five finish.  He reminded me a lot of Carl Edwards.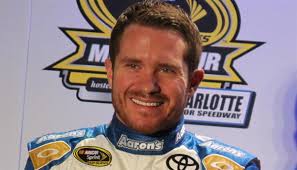 Brian Vickers
This guy has had his share of bad health breaks.  I thought when he drove for Red Bull he was one of the most overrated drivers on the NASCAR circuit.  Then I thought he really came along driving for MWR.  I loved it when he stood up for himself and dumped Tony Steward at Sonoma.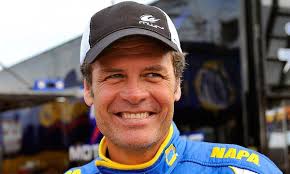 Michael Waltrip
O.K. Michael is goofy.  However, he always knows where the TV camera is.  He's a bit like Carl Edwards in that regard.  He wasn't the greatest driver but he's been quite a personality.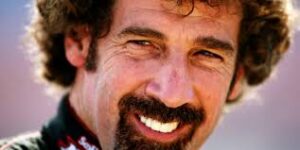 Boris Said
Boris is another guy who tells it like it is in a positive way.  I like his analysis of situations although I've haven't seen much of him in recent years.  Boris is always smiling.  He just seems like a good guy.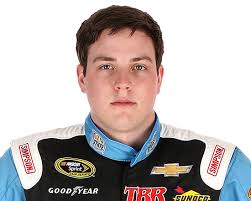 Alex Bowman
Before Dale Jr. got hurt I couldn't have picked Alex out of a line-up.  I still might not be able too.  However, I think he's done a good job filling in for Jr. in the #88.  He also seems to have his head screwed on straight.
These guys are O.K.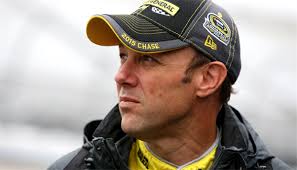 Matt Kenseth
I don't think I like Matt as much as I once did.  He's a good racer and normally gives an honest evaluation of what happened.  However, after joining JGR and being around Kyle Busch and others he sometimes seems a little "short" when things don't go his way in interviews.  I thought what he did to Joey Logano was way out of line at Martinsville.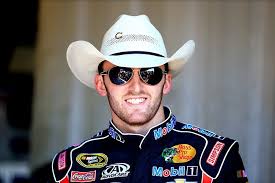 Austin Dillon
Austin is a little vanilla to me.  I don't know if he will ever become much of a winner in NASCAR.  I'm not sure the cowboy hat or haircut works for him.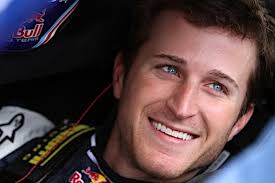 Kasey Kahne
Sorry Kasey is way to quiet for my tastes.  He's been disappointing since moving to Hendrick.  Kasey just seems like a soft-spoken quite fellow.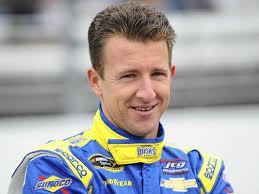 A.J. Allmendinger
A.J. seems like a bit of a wise guy and prankster.  I've been impressed with some of his runs this year.  He's a feisty driver.  The drug problem was a silly mistake.  I'm glad to see he recovered from that.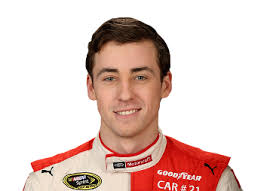 Ryan Blaney
This fellow is just getting started.  I saw him race when he was about 12 years old.  He's more outgoing than his dad, which is a good thing.  For me the jury is still out on Ryan.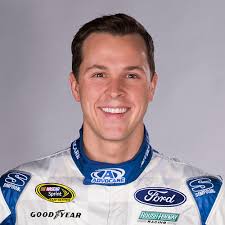 Trevor Bayne
I'm not sure it helped Trevor to win the Daytona 500 so early or not.  When he did I was just pulling into a Wisconsin ice race.  He seems to have a positive attitude but his results haven't been that great.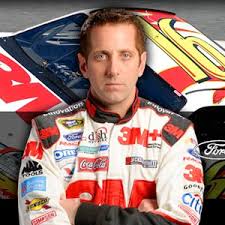 Greg Biffle
Glad to see this Far West racer take advantage of being noticed for his skills on the short tracks.  Everybody has always said he's a "wheel man".  He's made his millions and done a pretty good job.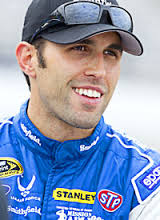 Aric Almirola
Nice enough guy.  I think he's stuck with a mediocre team.  Hard to tell if he could do better in a stronger car. He's always positive when interviewed.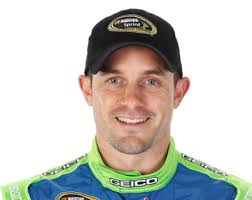 Casey Mears
Another quite guy.  I'm impressed that the Hendrick drivers seem to like Casey so much.  He's been fortunate to be at the top level so long given his results.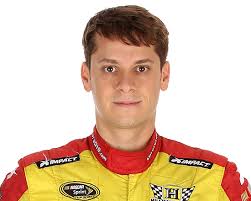 Landon Cassill
I guess I like Landon because he works out a lot.  He's been stuck with a low-level team.  Not sure how he even got to this level at such a young age.  Not sure he can survive much longer.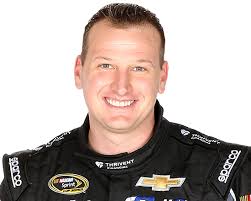 Michael McDowell
Another fellow who seems like a nice guy.  I'm a little put off by his consistent references to God.  I don't think God has a NASCAR favorite or is doing anything to favor one driver.  We are all God's children.  I do like to say to my religious friends, "Got loves us all….but I'm his favorite".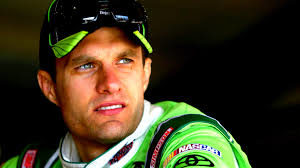 David Ragan
I was rooting for David to do well as a Kyle Busch replacement.  He didn't do all that great.  Seems like a nice guy who is destined to lower level teams for the rest of his career.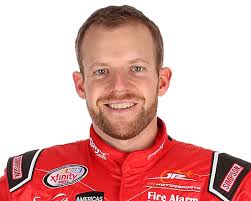 Regan Smith
I don't know much about Regan.  Everyone says he's a great guy.  Was happy to see him win at Darlington.  I'm going to take everyone's word for it that he's a good guy.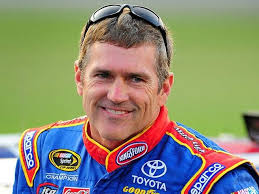 Bobby Labonte
I've never been a big fan of the really quiet guys.  I never understood why Bobby was interested in running 25th every race after being a NASCAR champion.  Was it just for the money or for the fun?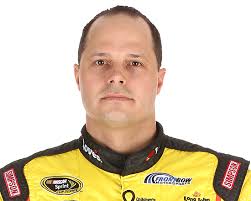 David Gilliland
Not sure about David.  I followed his dad's racing on the west coast for years.  Kind of like it when he gives heck to Danica.
I very much don't like THESE guys/gals.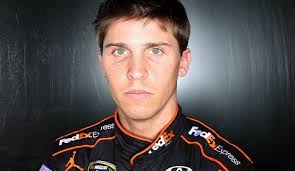 Denny Hamlin
Denny is a good driver.  However, his ego seems to creep through at times.  He's not very smart on pit road with all of his speeding penalties.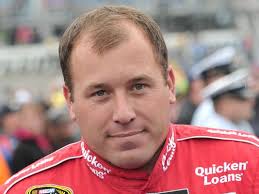 Ryan Newman
Ryan comes across as a bit too smug for me.  Maybe his smugness is just his dry sense of humor.  I like it that he is always referred to as the hardest guy on the track to pass.  Not much in the way of winning results lately.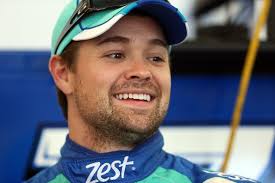 Ricky Stenhouse Jr.
Haven't been a big fan.  He did do well in Xfinity.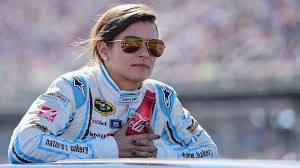 Danica Patrick
I've never been a big fan of Danica.  I don't like drivers who seem to act as if they are doing the media a favor in their interviews.  I'm one that never thought she would make it big in NASCAR.  She didn't really do that much in Indy cars.  Other people with much better Indy credentials failed miserably in NASCAR.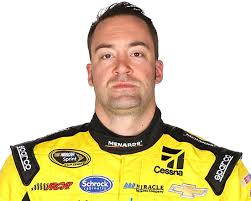 Paul Menard
Not much personality here.  It pays to have your own sponsorship.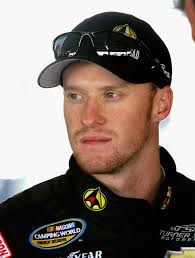 Jeb Burton
Every time I looked up in 2015 it seemed as if Jeb was causing an accident.  Is it true that Jeb can't even "drive a nail"?
O.K., I gotta be honest. I really can't stand these guys.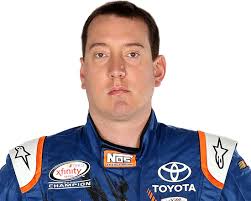 Kyle Busch
OMG.  What a jerk.  Yes, he scored a beautiful wife.  You know that wives get married so that they can "fix" their husbands.  Samantha, you've got a big job ahead of you.  Kyle is a great racecar driver.  He just acts like a miserable spoiled brat.  He's the happiest guy in the world when he wins.  He's the most sullen sulking driver in the garage when he loses.  Kyle, take some lessons from Jeff Gordon and Jimmie Johnson.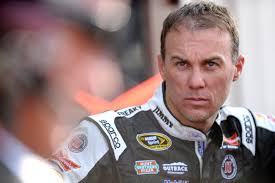 Kevin Harvick
Kevin is a great driver.  It looks as if RCR was really holding him back when he was there.  However, Kevin falls into the same mold as the Busch brothers.  When he loses he often won't even do an interview.  Nope.  I root against Kevin Harvick.  He doesn't lose well.  If you're gonna win well then you gotta accept failure when it comes too.  When was the last time you ever saw Jimmie Johnson decline an interview after a race?  Answer:  Never.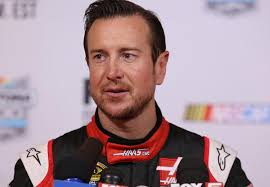 Kurt Busch
Let's see.  He's a great driver….and got booted from Rausch and Penske.  Has that kind of thing happened to ANY other driver in modern history?  If Carl Edwards is a little bit like Eddie Haskell then Kurt Busch is a LOT like Eddie Haskell.  He just doesn't appear very authentic to me.  He seems to be about one inning from a complete meltdown.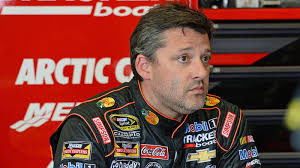 Tony Stewart
O.K., I'm NOT a Tony Steward fan.  I don't like drivers who are so happy when they win but blame everyone and their brother when they lose.  Stewart is a jerk with the press when he loses.  He's a jerk with the press when he wins.  He doesn't seem very appreciative that he doesn't have to grind burrs off of pipe anymore.  Glad to see this guy and his surly attitude leaving NASCAR as a driver.
I don't know enough about these guys to have an opinion.
Chris Buescher
Michael Annett
Cole Whitt
Reed Sorenson
Jeffrey Earnhardt
Patrick Carpentier
Eddie MacDonald
Alex Kennedy
Robert Richardson Jr.
Ty Dillon
Dylan Lupton
Ryan Reed
Joey Gase
Ryan Ellis
Timmy Hill
Gray Gaulding
Justin Allgaier
Cody Ware
My favorite/least favorite retired NASCAR drivers.
Favorite Drivers.
I've been following NASCAR Cup racing for nearly 50 years. I was watching NASCAR racing before it became cool to watch NASCAR racing.
A lot of the drivers that competed when I first started watching NASCAR have now retired. Sadly a number of those drivers are no longer with us.
I thought you might like to see who my favorites were as well as the drivers I didn't care much for. You, I am sure, had your own special drivers. Your list might be different from mine. No harm no foul there.
I hope my review brings back some good memories of the old days of NASCAR. If that is the case I'm sure these old-timers, and me, will be happy about that.  Here's goes.
Retired NASCAR drivers
I loved these guys!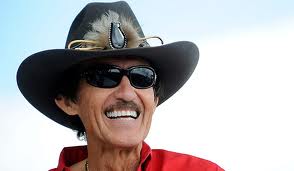 Richard Petty
O.K., Richard Petty was my all-time favorite from the first day I ever watched a NASCAR race on the ABC Wild World of Sports TV program. I got his famous autograph behind the scoring tower at Phoenix International Raceway. He won the NASCAR Winston West race that day. On another occasion my stepfather and I passed him in the pit area at Bristol I think. It was just the three of us. Of course, Richard made eye contact and simply said, "How's it goin'?"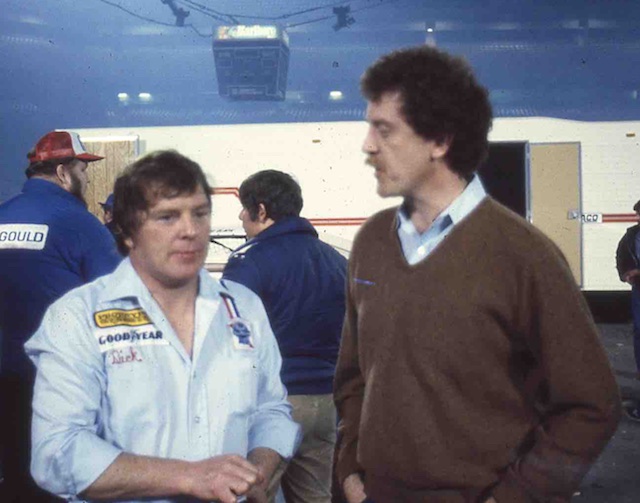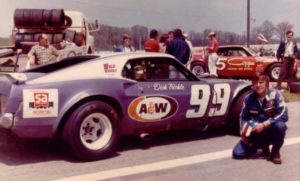 Dick Trickle
How many drivers get "Rookie of the year" when they are 48 years of age. I truly believe that had Dick Trickle started racing in NASCAR at the age Richard Petty did that Trickle would have won a many championships. I was there in 1966 at the Rockford Nationals when Trickle battled Ramo Stott door handle to door handle before he got his biggest win to that point.  Over the years I had the chance to talk with Dick a few times (above – Silverdome – Pontiac, MI – 1983)  R.I.P. Dick Trickle.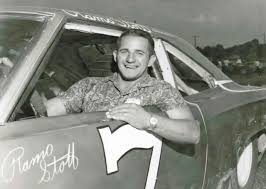 Ramo Stott
Some guys just have cool names. Most of the time I saw Ramo race was at the Milwaukee Mile in USAC stock car races. I was thrilled when he pulled into the Sycamore Speedway to race on dirt. Ramo always did well in the Daytona 500.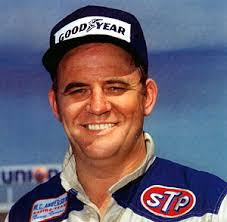 Benny Parsons
I always liked Benny. I remember getting a good photo of him talking with fans after a day race at Bristol in 1982. Also got to say hi to him after a race in Martinsville when he had finished broadcasting the race. Real nice guy. Sorry to see him go so early.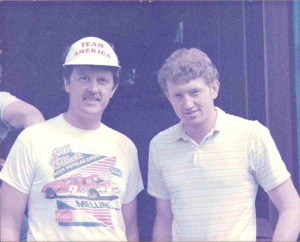 Bill Elliott
I got to meet Bill in the pit area of the Evergreen Speedway up in Monroe, Washington in 1985. I had my picture taken with him while I was wearing a Bill Elliott t-shirt! He wasn't well-known back then. We moved back to California in late 1983 for the final time. I remember watching Bill win his first ever race, at Riverside, in the comfort of our new home in Laguna Niguel, California. I met Bill and his son Chase just a few years ago while Chase was racing bandoleros at the Atlanta Motor Speedway. Bill told me he competed in a figure 8 race at Evergreen!  Who knew that?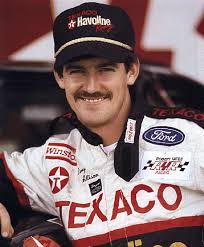 Davey Allison
I was at Talladega for the race just a couple of days after Davey's tragic helicopter accident. The drama could have been cut with a knife as the Havoline Ford #28 made a slow lap around the track. Saw Davey race at Hawkeye Downs and up close at other events. Seemed like a great young kid who was destined for really big things.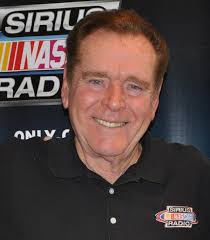 Buddy Baker
Not a huge fan while he raced but he was a hard charger. Absolutely LOVED his broadcasting on SiriusXM satellite radio. He was a nice guy who had been there, done that and bought the t-shirt. Sad about his early passing.
Hershel McGriff
Hershel was my all-time favorite NASCAR Winston West driver. He just seemed cool. He had a lot of early success when NASCAR was first starting. Had he decided to stick with the national series he might have been as successful as Richard Petty or Dale Earnhardt Sr.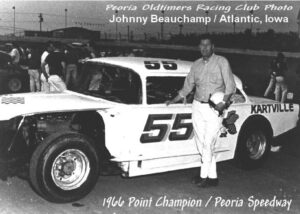 Johnny Beauchamp
Never saw Johnny race in NASCAR. However, he was in the photo finish tie with Lee Petty in the very first Daytona 500 in 1959. However, what made me love Johnny Beau"camp" not Beau"champ" was his performance at my boyhood home track, the Peoria Speedway. Johnny Beauchamp was the 1966 Peoria Speedway points champion!!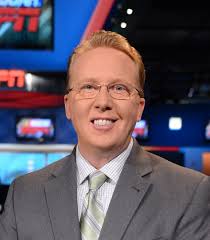 Ricky Craven
When he raced he wasn't a favorite. However, as a commentator I think he might be the smartest most well-spoken person I've ever heard in NASCAR. Sorry to see his career shortened by injury.
I liked these guys.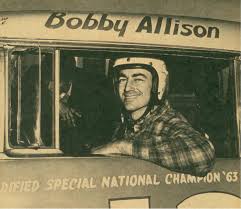 Bobby Allison
I wasn't a big Allison fan when he was racing in NASCAR. However, I felt badly at the troubles racing brought the Allison family's way. It was always great seeing Bobby race at the short tracks. I saw him compete at Hawkeye Downs (IA) and the Rockford Speedway (IL). I got the chance to meet Bobby and his wife Judy at the Kingsport Speedway in 2015. I gave him my trackchasing business card. Sadly Judy passed away just eight months later.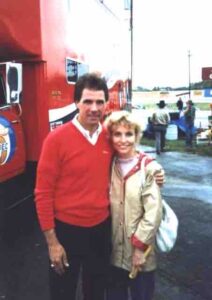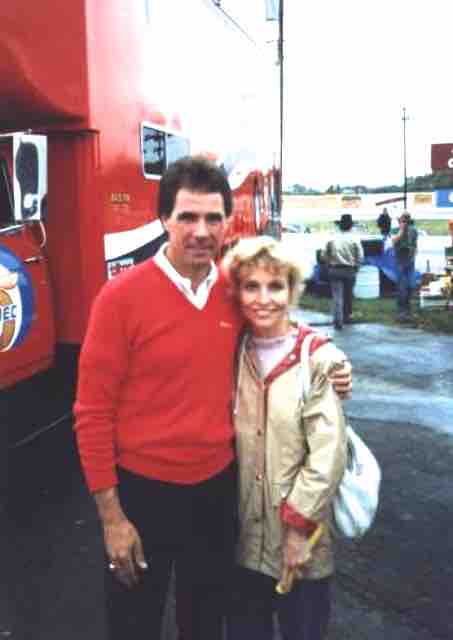 Darrell Waltrip
Wasn't a big fan when he raced although he was a great driver. Darrell stopped and posed for a beautiful picture with Carol at the All-American 400 at the Nashville Speedway in Nashville, Tennessee. He seems like a sincere fellow. I've enjoyed his TV commentating.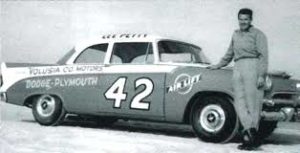 Lee Petty
I never saw Lee Petty race. However, I have read most of the books and seen the TV shows featuring Lee. It must have been something to start Petty Enterprises when he did. I was down at the original Petty racing museum in Randleman, North Carolina many years ago. The museum was next door to the Lee Petty residence. I turned around in the driveway and there was Lee Petty sitting on the front porch!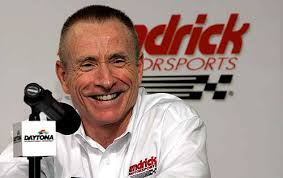 Mark Martin
I've been following Mark Martin for a very long time. I remember him winning the famous Rockford Nationals when he was known as the "kid" at the age of sixteen. I followed him through ASA to NASCAR back to ASA an then back to NASCAR. I only wished he could have enjoyed the entire scene a bit more than it looked like he was. Mark was most positive in his praise of his racing teams.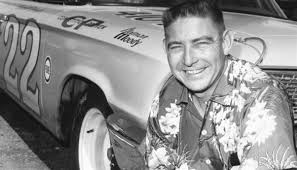 "Fireball" Roberts
Never saw him race in person. However, with a nickname like that I always paid attention to him in the very early days of televised NASCAR coverage. Sad that his career was shortened by his accident in Charlotte. Not many now how he got his nickname of "Fireball". It came from his prowess as an American Legion baseball pitcher!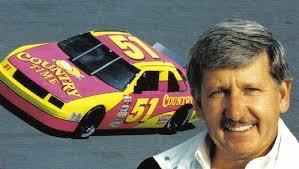 Neil Bonnett
Neil was another of those guys who I didn't notice that much when they were driving but got to like them much more when they became announcers. Racecar driving must be awfully difficult to give up. I wish Neil had never gotten back into a racecar after his first major accident.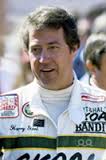 Harry Gant
Handsome Harry! I've eaten at his steakhouse in Taylorsville, North Carolina. It's not Ruth's Chris. However, his streak of winning four NASCAR Cup races in a row was most impressive. Seemed about as down to earth as any driver I've followed.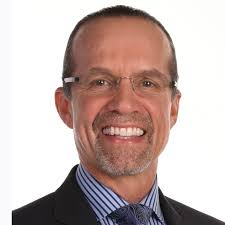 Kyle Petty
I first saw Kyle Petty when he was part of the pit crew on his dad Richard's NASCAR Winston West car at the Phoenix International Raceway. This was before "Cup" came to Phoenix. Kyle had the long hair even back then. Although he's a little wild at times he is probably to most direct racing broadcaster on TV nowadays. I like that.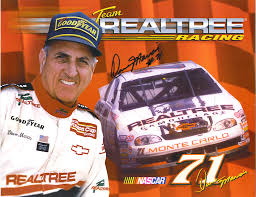 Dave Marcis
I liked Dave Marcis for a couple of reasons. First, he was nearly always an underdog. However, he DID win five Cup races. He also drove his racecar wearing wing-tipped dress shoes!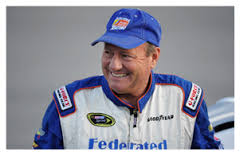 Ken Schrader
I like Kenny because he is a racer's racer. If I had his money I'm not sure I would want to put on the miles he does to race far from home at little podunk places. Kenny is the master of the down home small town feller image who laughs all the way to the bank and back.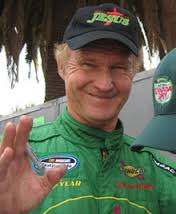 Morgan Shepherd
Ya gotta like Morgan. He gets a little strong on religion, see "Michael McDowell". I saw Morgan race on the dirt tracks in Florida. He's the best all-time roller skater in NASCAR as well!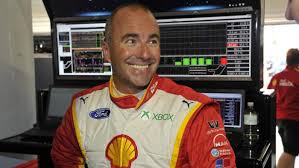 Marcos Ambrose
Marcos seems like a real likeable guy. He ALWAYS has a smile on his face. I respect him a good deal for saying good-bye to NASCAR and the money to take his family back to his native Australia.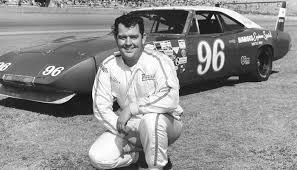 Ray Elder
My knowledge of Ray Elder comes from his Winston West days although he did win a race in the NASCAR national series. I was there to see Ray win a 300-lap NASCAR race on dirt at Ascot Park.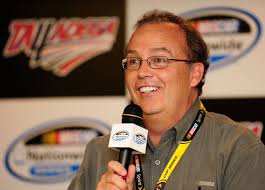 Brett Bodine
I was at North Wilkesboro back in 1990 when Brett won his one and only NASCAR Cup race. I also spent some time talking to him in the Phoenix airport after a NASCAR race. Seems like a real nice guy.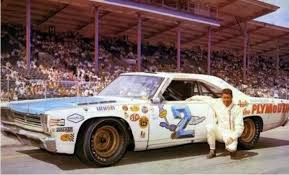 Norm Nelson
I followed Norm Nelson primarily on the USAC stock car circuit when he raced a Milwaukee. He was always in the top five.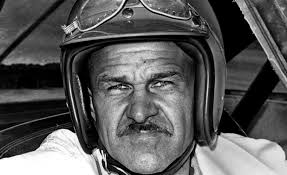 Wendell Scott
Never got to see him race. He must have been a pretty strong personality to put up with all the bullshit in the south during his driving days. I loved what he stood for.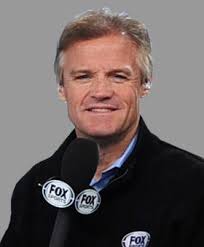 Kenny Wallace
Kenny is an acquired taste. I wasn't a fan of his when he drove in NASCAR. However, I think he is one of the better commentators. He doesn't have much of a filter and tells it like it is. Not many are as direct as him. I like the idea that he's doing a lot of dirt racing just for the fun of it….and some pocket change.
These guys were O.K.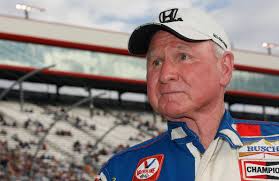 Cale Yarborough
This guy was a hard charger. I've read his autobiography. Seems like a good guy. However, as a Petty fan Cale was just another strong competitor to me.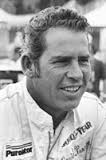 David Pearson
There's no doubt about it. David was a great racecar driver and a nice enough guy. However, if Richard Petty is "your guy" then David Pearson isn't.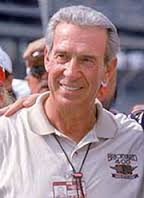 Ned Jarrett
Never saw Ned race. I liked his work as a TV announcer and respected his decision to get out of active racing at a young age. Loved his story on how he borrowed money for his first race car and had to pay back the loan on Monday following the race.  Ned was also a short track promoter for years in North Carolina.  I always thought he was too biased in favor of his son Dale while broadcasting.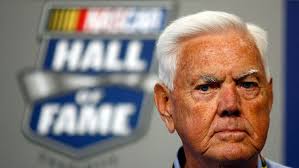 Junior Johnson
Not a big fan of Junior Johnson racing when they competed. However, I had full respect for what Junior achieved as a racer and car owner. Would love to have observed his life growing up around North Wilkesboro and the boot-legging scene.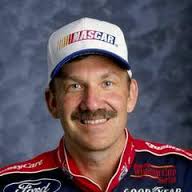 Dale Jarrett
Never a big fan of Dale. I was a bit surprised at how early he was elected to the NASCAR Hall of Fame. However, after looking at his racing stats and broadcasting career I agree that he deserves to be there. Wish he would correct his use of the word, "whenever". Of course I wish I didn't have any typos!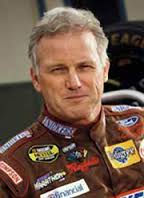 Ricky Rudd
You gotta give a guy credit that's willing to tape his eyes wide open so that he can race after a crash! He had a solid NASCAR driving career. Will likely get into the HoF in the next few years.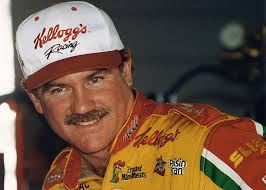 Terry Labonte
Terry seemed sort of like a "points racer" to me. I've never been a big fan of the really quiet drivers. I don't dislike them for that I just don't root for them.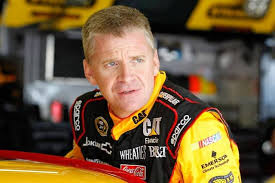 Jeff Burton
Not a big fan when he was a driver but like his honest straight-forward TV commentating. Pretty impressive for him to lead every lap at New Hampshire and win there four times.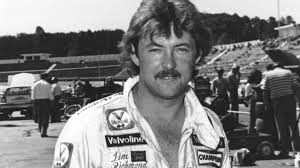 Tim Richmond
I wasn't following NASCAR all that closely when Tim was winning his thirteen races. Sounds like he was a pretty wild man off the track when the times were pretty wild. Sad to see him go the way he did at such an early age.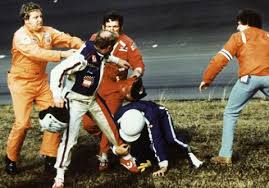 Donnie Allison
Part of the Alabama gang. I never followed him much. Seemed like a nice enough guy and was part of the big fight at Daytona that they say put NASCAR on the map.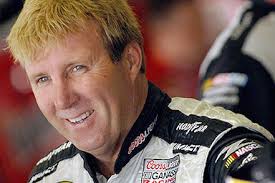 Sterling Marlin
Sterling was a down home country boy. What was he thinking when he tried to straighten those fenders at Daytona? Thought he was very unfairly blamed for Dale Sr.'s accident.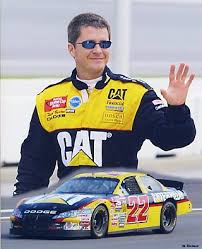 Ward Burton
I guess I like Ward Burton for two reasons. His Virginia dialect made him about as understandable as Sterling Marlin. I worked in the factories of the Caterpillar Tractor Company to pay for my college education. Caterpillar was Ward's primary sponsor during most of his successful years.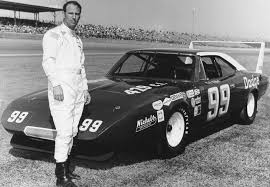 Charlie Glotzbach
Didn't follow Charlie all that closely. However, I did see him filling up his Dodge Charger in the lane next to me at a service station in Daytona Beach. That was pretty cool.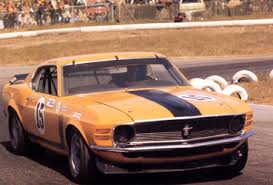 Parnelli Jones
Didn't follow Parnelli in NASCAR. However, he was my favorite driver in the Trans-Am series when we used to go to Road America during my college days.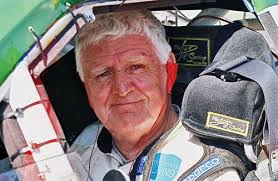 James Hylton
You gotta give a guy credit that races in the back as long as James was willing to do it. I last saw him race, while he was in his late 70s, on the one-mile dirt track in DuQuoin, Illinois.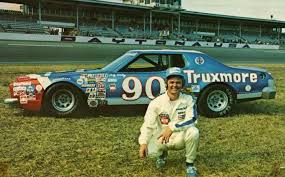 Jody Ridley
This guy was a terrific short track driver. I once scored for him at a Florida Speedweeks race at New Smyrna Beach. Glad to see he got to victory lane once in Cup.
I very much didn't like THESE guys.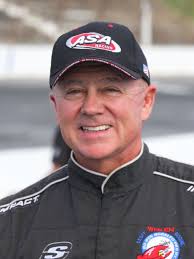 Geoffrey Bodine
Why didn't I like Geoff? He was the arch enemy of my all-time favorite asphalt modified driver Richie Evans. That was enough not to like him right there. However, I loved his support of the U.S. bobsled team!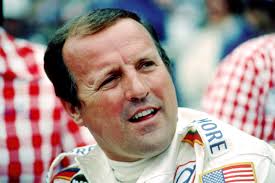 A.J. Foyt
I rooted for A.J. back in his early days of Indy car racing. No one can argue with his racing success. However, I don't like his surly behavior every time something goes against him. If you've read my brief driver reviews you will see a common thread. I don't like drivers who whine and think every ruling goes against them.  By the way I can't stand sitting next to a fan at a sporting event who thinks that 99% of the official's calls go against his team.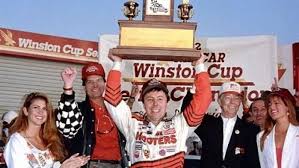 Alan Kulwicki
It might be a little strong to put Alan in this category. I was in the press box with him and a couple of other people at the Winchester 400. He seemed like a "stroker" when he raced in ASA. Alan was a little all too consumed with racing. Mark Martin once mentioned they had spent the day together and were riding back home in the car. At the very end of the day Alan casually mentioned it was his birthday! Had he not said something no one would have known. Always sad for any racers to suffer untimely deaths.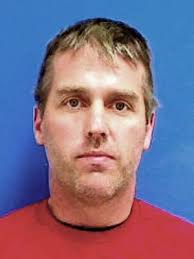 Jeremy Mayfield
Every time I see people doing strange and stupid stuff I simply lean over to Carol and say, "Drugs are a wonderful thing".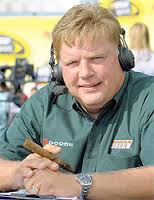 Jimmy Spencer
This guy was a real character. He would probably be rated lower but he didn't seem to wreck people with a frown but with a grin. You gotta give him credit. He did punch Kurt Busch.
O.K., I gotta be honest. I really couldn't stand these guys.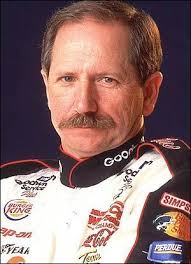 Dale Earnhardt Sr.
I have never been a big fan of drivers who like to dish it out but don't like getting it back. That's why I don't like Tony Stewart or Kyle Busch. Dale used the "chrome horn" more than anybody I've ever seen. Some fans like to say that Dale could take that treatment as well. I don't agree. He always seemed pretty pissed off on the somewhat rare occasions that he was on the receiving end. Of course, like all racing fans it was both shocking and sad to hear the news from the Daytona 500 in 2001. Carol and I were heading home from a trackchasing trip to Red Bluff, California when the news came over the radio.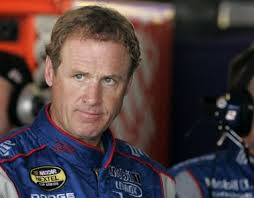 Rusty Wallace
I first saw Rusty racing back in the old ASA days. He was a rival to my favorite Dick Trickle. I saw Rusty in an airport after he had just fired crew chief Barry Dodson. I yelled, "You shouldn't have fired Barry!" Rusty just looked at me. For whatever reason I have never clicked with Rusty Wallace.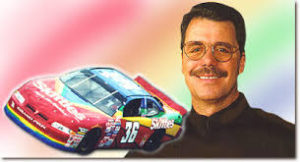 Ernie Irvan
I've never been a big fan of the "in your face" type of driver. Irvan seemed like a bully on the track. Nevertheless, I never want to see any driver get hurt racing.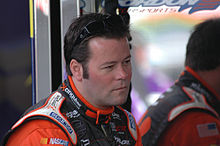 Robbie Gordon
He's in the mode of the classic driver I don't care for. His motto is similar to Dale Sr.'s, "If you hit me once I'll hit you twice". However, I love what he's done with the Robbie Gordon Super Truck Series. Not sure if he's made any money but he took the risk. Sad to hear about his family's troubles this year.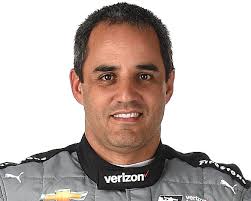 Juan Pablo Montoya
Constant whiner. Another Indy car driver who couldn't do a thing in NASCAR.
My favorite NASCAR tracks in order of priority are:
Martinsville – Been there seven times. Great short track racing and easy to get good cheap tickets.
Talladega – Exciting. Love the race on TV. Been there twice.
Bristol – Been there a few times. Went to the pits back in the days when you COULD go to the pits and see everything you can see at Eldora.
Richmond – Only visited once. Fall race always conflicted with World 100. Need to get back there.
Daytona – Been to the track many times. Only saw the Daytona 500 once. Dale Jr. won! I always had to get back to work before the 500 ran.
My least favorite tracks in order of priority would be:
Indianapolis – Been there for the Indy 500. Can't see anything. Wouldn't go there if they GAVE me tickets to the Brickyard
Pocono – Way to big.  Weather always sucks.
Sonoma – As a spectator you can't see a thing
Watkins Glen – See Sonoma
Phoenix – They built the track in the wrong direction with the sun