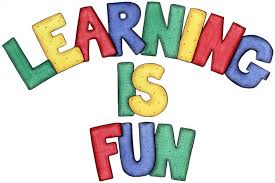 Are you the kind of person who likes to learn something new? Do you enjoy beating the system in an honest and analytical way? Do you recognize an opportunity when you see one? If you answered "yes" to these three questions read on. If you answered "no" to any of these questions forward this email to your kids or grandkids.
I like to say that I am "comfortable with ambiguity". That simply means that I don't really need to have everything 100% buttoned up in order for me to take the next stride on life's treadmill. In reality the plan really is buttoned up, but it's not buttoned up in the traditional fashion.
Don't believe me? In the past I have shared what I consider to be the best way to buy a new car. Lots of you have used that plan with great success. How about a great way to get tickets to the "big game"? If you have followed my recommendations you have likely done very well for yourself using your own "Need Two" sign.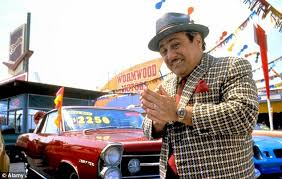 Comfortable with ambiguity? I feel very comfortable waking up in the morning KNOWING I am going to buy a new car. It doesn't bother me in the least that I don't have any idea WHICH dealer is going to sell me the car.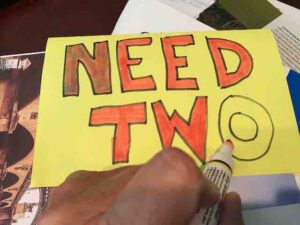 When I go to the big game I don't need to buy my tickets in advance. I just show up with a simple cardboard sign and more than nine times out of ten I get great seats at less, often far less, than face value. Does that convince you that I am "comfortable with ambiguity"?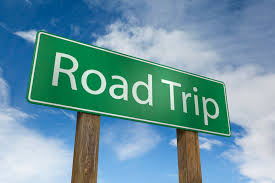 Let's just say that you can see the logic in some of my approaches. You've bought that shiny new car. You have confidence in your "Need Two" tickets sign. You're going to the "big game". However, the big game is a couple hundred miles away. You're going to need a hotel.
You might be thinking, "I know where Randy's going with this". You're probably right. You want to get a good hotel in a good location at a good price. Hang in there with me. I will explain how you can assure yourself of the best hotel price in the best location, again more than nine times out of ten.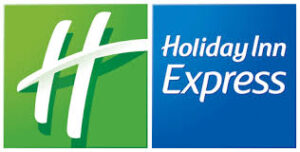 However, before we go any further let's try to get something straight. Even though I did stay in a Holiday Inn Express last night I am NOT a miracle worker. You're not going to get a steal on your hotel in Houston the night before the Super Bowl (yes, the Super Bowl was in Houston this year). You're not going to get 100 rooms at a rock bottom price for all of your long lost friends for your 50th high school reunion. We're clear on that right?
The advantage from my strategy is that you will see what the very best prices (nearly) are in the location you want on the dates you want. There are other sites that will show you what someone successfully bid for the star rating and location you want. However that info can be from three weeks ago or three months ago. I used to use those sites but stopped because their information was dated.
What ARE you going to get from this? You're going to get a hotel, in the location you want, at 30-60% off the hotel's best online price noted on their website. Who wouldn't want that?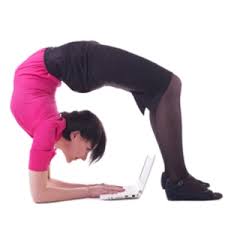 There's a big advantage in life to not limiting your options. It's not normally a good idea to lock yourself into unchangeable commitments a long way in advance. As an example, we don't buy our tickets to the big game or the concert six months in advance. We buy our ticket the day of the game. Why is that good? Because it allows you to change your mind up until the very last minute that's why! Who doesn't want that flexibility?
So how are we going to do all of this so that you "win"? We're going to use Priceline.com. Wait! Yes, please wait!
I know what some of you are saying, "I've used Priceline. I know someone who used Priceline. I know how to use Priceline. Priceline only gives people the worst rooms in the hotel."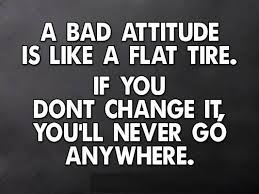 Folks, we're working with new ideas here. Check your "It won't work for me" attitude at the door. However, if you don't travel much, don't have any interest in saving 30-60% off the hotel's best online rate (NOT their rack rate) you can stop reading now.
Go ahead and buy that new car "when they get a white one in" and buy your tickets a year in advance then kick yourself that you're locked into a plan when your kid decides to have your grandkid on game night.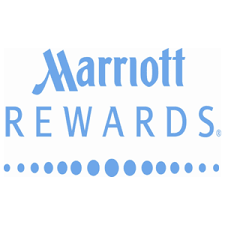 Here's something for the people who might reject this idea because they are a member of a frequent stay program. Most programs will reward you with a free room after you have purchased about ten room nights. I know most programs use points but this is about what it takes to earn a free night.
Oh yeah, I think I know what you might be thinking. "I've got a credit card that earns me free hotel nights. I don't have to buy any hotel nights to get free nights."  That might be true.
However, if you have a fantastic way to buy new cars, get those game and theatre tickets AND get hotel rooms at the best price then use your credit card points for SOMETHING ELSE where you don't have a better idea.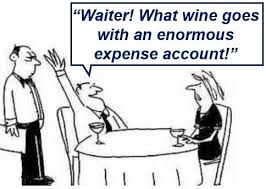 Those frequent stay hotel programs were fine when you were on a company expense account. You weren't paying for the rooms you were staying in and then you were getting more free nights. That was all good….then.
Folks, I conservatively estimate that I have stayed in hotels for 5,000 nights since I first started in business. I am a lifetime platinum member of both the Marriott and Starwood programs. I went to Europe with Holiday Inn's first "75-night" program when we were all young enough to think staying in a Holiday Inn for 75 nights in one year to get a free trip to Paris was a good idea. With all of that experience I like the Priceline game.
Here's a thought for the people who are part of a hotel loyalty program. Let's say you pay $100 a night for each room now that you are retired. Then you get a free night after paying for about ten nights. You've paid $1,000 for eleven hotel nights. That's about $91 U.S. a night.
However, if you average 40% off the hotel that charges $100 a night for eleven nights you're paying $60 each night for eleven nights or $660 in total. This method will save you $340 for each eleven nights of hotel stays compared to your favorite frequent stay program. This is beginning to make some sense (pun intended) isn't it?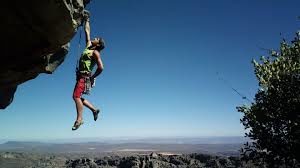 Now for those of you who are just a little bit frisky, willing to try something new and wanting a little adventure in your life….let's move forward.
The plan will require a little bit of new learning on your part. However, everyone in this conference has been screened for superior intelligence. From what the moderators tell me almost everyone passed!
Here goes. I am a huge fan of using Priceline.com for hotel rooms. I have an adage that I try to stick too as much as I can. I want to buy good things cheap not cheap things cheap. This is not about buying low quality hotel rooms. It IS about buying high quality hotels rooms at low prices.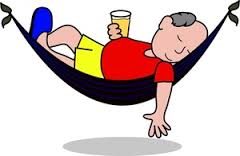 As a retiree I don't make any money from working any more. I like it that way. I don't have to do anything on anyone else's timing.
However, I have figured out that by saving money when I spend money it's a lot like making an income. Let me give you an example of what I mean.
We travel a lot. I've been traveling about 175 nights a year for the fifteen years I've been retired. My wife, a professed homebody, in convinced to come along for about 75-100 of those nights. Most of our overnight stays are in hotels.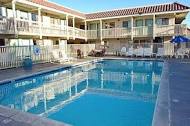 Typically, he have a choice. We can pay $100-150/night for a Marriott or $50 a night for a Motel 6. Of course I am generalizing here. There is certainly a range of accommodations based upon price and quality.
Priceline works better in the top 100 metro areas than it does in Carbondale, Illinois or Macon, Georgia. Often times better rates are available on the weekends more so than weekdays when business travelers are paying rates that are charged to their expense accounts. In some places weekdays are the least expensive.
Let me give you a couple of examples. My wife and I will be staying in Denver next Wednesday and Thursday. Initially we got a Marriott Courtyard from the Marriot website for $100 a night. Of all the Marriott properties that was the best rate by far on these dates during the week in Denver. Many of the Marriotts were charging in excess of $200 per night.
I decided to go to Priceline to see if I could beat the $100/night rate. We ended up with the Doubletree by Hilton hotel in Aurora (Denver suburb), Colorado for $75 a night. The Doubletree was a better hotel than the Marriott Courtyard for a lower price. I checked the Doubletree website to see what they were selling their rooms for. Their very best rate was $225 per night plus tax!!
A couple of weeks ago we were in Houston with the grandkids on a Saturday night. We got a full-sized Marriott hotel for $64/night. The hotel's best online rate was about twice as much. I am a platinum member of the Marriott frequent stay program (also platinum with Sheraton). Even though I paid the Priceline rate, because I have platinum status, they gave us an upgrade to a King suite room, a coupon for four buffet breakfasts ($48 value) and a ten dollar gift certificate for the hotel. Free Wi-Fi too.
Using Priceline.com is easy. However, once you book a room it is non-refundable. I've heard some people say they think hotels give Priceline users a less than quality room. Non-sense. Over time I have used Priceline.com for well over 500 stays. I've never seen such a thing.
So….if you think this strategy is for you I'm going to tell you how the get the results I get. Remember, this is going to save you $30-60 off of each $100 room you would be buying (that's also $60-120 off each $200 room).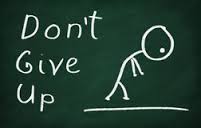 It might take you a moment to get the hang of it. Stick with it. Once you learn how to do it you will find it fast and effective every time you need to get a good hotel room for the very best price.
Grab that laptop. Here is how you maximize your results with Priceline.com. Remember none of these directions will make much sense unless you are looking at the Priceline website.
Go to the website, Priceline.com. If you already have a Priceline account simply sign in. If you don't have an account create one for yourself.
You'll get an orange screen titled, "Save up to 60% on hotels".  Click on that screen and fill in the blanks for where you want to stay and when you want to check in and check out.  Then click, "Bid now".  Note, if you use this strategy a long time after my note is first published the titles/colors on these screens may change.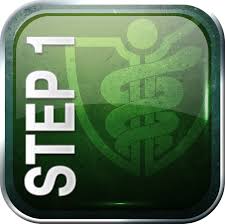 Step 1: Click on "Book a Hotel Express" deal".  This is near the top left of the page.
This will bring you to a list of hotels that can be purchased immediately by clicking the "choose" button.  You might want to take a moment to glance through this list.  You will see the specific geographical location where the hotel is located in the city of your choosing.  You will also see the hotel's "star" quality rating.  The rating goes from one to five stars.  Five stars being the best.  You will also see what hotel amenities are included in the price such as free Wi-Fi, breakfast and/or parking.  Often time there is a guest rating based upon a 10-point scale.  Finally, you will see the price you will pay for the hotel before 10-20% of taxes and fees.  You'll also see how much you will be saving compared to the hotel's best current price.  If all of this meets your approval go for it!  Remember, all sales are final!
You can frequently get a slightly better, maybe a five-dollar savings, price than what the Express Deal offering provides.  This step is a bit more complicated.  If you're up for that challenge go to Step #2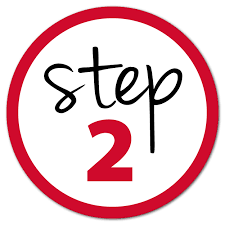 Step 2: From the Express Deals page click on the orange box near the center top of the page titled "Name Your Own Price".
2A.  Check a box to choose which AREA works best for you.  
2B.  Now you get to choose the QUALITY of the hotel you want. Priceline classifies their hotels on a 1-5 star basis. A 5-star hotel would be a top of the line hotel. It would be something better than a Marriott or Hyatt. Marriott, Hyatt and Sheraton properties are usually at the 4-star level. Holiday Inn might be given a 3-star rating. Hotels like Extended Stay America are often rated at 2-2.5-star. Clean privately owned basic hotels are often at the 1-star level. Remember, these are guidelines. What I have given you here will be accurate within a half star plus or minus.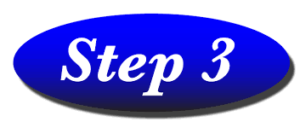 Step 3: Name Your Own Price® (per room night)
Now we are getting to the fun part. You're going to make a Priceline bid.  You're going to want to bid about five dollars lower than the rate offered from the Express Deals page for the hotel area and hotel star rating that you most preferred from the Express Deals page.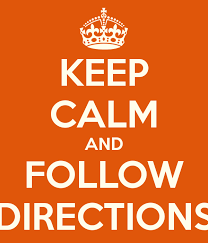 I would like to remind you of one thing. You must follow my directions completely. Failure to do so could result in a less than desirable result. Of course, you are free to do whatever you want. However, if you deviate from my directions DO NOT BLAME ME.
There are a couple of things you need to understand about Priceline. You will NOT know what hotel you are getting until the deal is finalized. What you WILL know is the general location of the property within the city where you will be staying. You will also know the general quality of the hotel you will get, i.e. 3-star or 4-star or whatever class you selected. You will also know the price you will be paying. If you bid $75 you will get your hotel room for that price PLUS taxes and fees that amount to about 10-20%.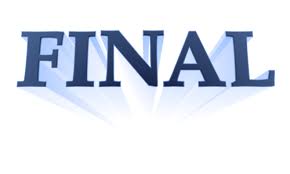 One other important item. Once you submit your offer and Priceline accepts that offer the deal is FINAL. You will not be able to cancel for virtually any reason. The deal is FINAL.
Are there any questions about that? Is there any part of FINAL that you don't understand? The deal is FINAL.
At this point click on the tab "Preview Offer". The next screen allows you to review all of the information you've already selected. Accept the terms and click continue to take you to the next screen.
Now choose your payment method (credit card) and click on "Buy my hotel now".  If Priceline accepts your offer you have now beat the Express Deals best price.  If Priceline rejects your offer you can do any one of a number of things.
You can go back to the Express Deals section and buy the hotel you want.  You can also re-submit your offer.  If you do this you can't just increase your price offer.  You must do one of the following.
 Change the dates of your trip.

Add a new star rating to your offer.

Add a new geographical area to your offer.
Remember EACH time you are rejected you must change something in order to bid again. You can change your travel dates. Most people don't want to do that. You can add a star level that you are willing to accept. You can add another geographical region that works for you. You CANNOT simply change the price on your next bid without changing one of the other items mentioned in this paragraph.
I am very familiar with this process. I can do the entire thing in about five minutes. I love buying the class of hotel I want in the geographical area that I'm looking for at 30-60% off the hotel's best online price. If you travel a lot and love a nice surprise I think you will like this process as well.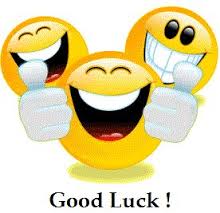 Good luck. I'll answer every question as best as I can. However, you are responsible for the results you get. If you're just getting started read and understand the directions completely.
Randy Lewis
San Clemente, California