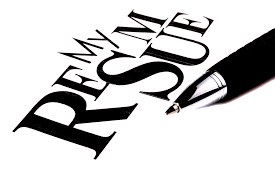 My Sports Spectating Resume….
I have been a huge sports fan all my life. I played competitive basketball and baseball as well as being on the football team and running cross-country in high school. I've held a single-digit golf handicap for years. I credit sports with creating a desire for competition and keeping me with the right crowd.
When I was a young boy the first thing I did when I got home from school was grab the sports page of the Peoria Journal Star. Then I would go about reading every detail of every sport that was covered in the paper. I knew the stats of every major league baseball player…this was supplemented by a huge baseball card collection that it is rumored to have been dumped out by my mother at some point in time.
Over the years I have set about to see the major sporting events in every popular sport contested in the U.S. It has been a fun quest just saying, "I saw it" at so many famous sporting venues. As you read through my "list" I hope you will think of your own personal list and the fun you had seeing some great sporting contests.
OverviewMotorsportsBaseballBasketballBowlingBoxingCricketFootballSoccerGolfHockeyHorse RacingRugbyOlympicsTennisTicketsConclusion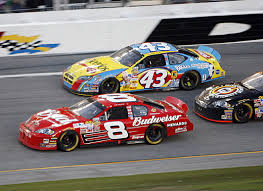 MOTORSPORTS
Everywhere and back again.
Auto racing has been my specialty. I've seen racing at nearly 2,600 racetracks in all 50 states and 85 different countries. I've seen the biggest races at the most historic venues all over the world. I've been to the Daytona 500. Carol and I saw the 75th running of the Indy 500 and the historic Grand Prix in Monaco. The biggest and best races for me have been the state championships and other big events at the Peoria Speedway and the many World 100s I've seen at Eldora. I wouldn't trade those experiences for anything.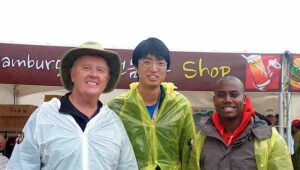 World Formula 1
I have seen World Formula 1 events in such faraway places as South Korea (above), Singapore and India. I've seen racing at every NASCAR Sprint Cup venue going. I've been to the Knoxville Nationals and Turkey Night and the Belleville Nationals and the King's Royal and many more, multiple times.
In the world of trackchasing race watching credit is awarded to only venues with wheel to wheel events on ovals, road courses and figure 8 tracks. Of course, as we all know, motorsports-related activity is not limited to only those kinds of competitions. I have always wanted to attend those worldwide known events like some of those listed below. Seeing these bucket list iconic race events that have really rounded out my motorsports spectating resume.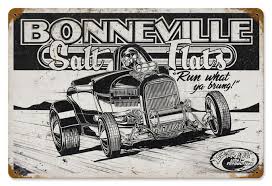 Bonneville Salt Flats!
The Bonneville Speedway, formerly known at the Bonneville Salt Flats Race Track, was a bucket list item for a long time until I went there a few years ago with son J.J. The Bonneville Salt Flats! I enjoyed myself so much I think I'll go back to Utah to check things out again.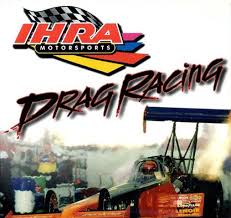 Drag racing
I haven't seen all that much drag racing but did make it to the Orange County International Raceway (just a few miles from my home in San Clemente) and Norwalk Raceway Park (OH) for a national IHRA event.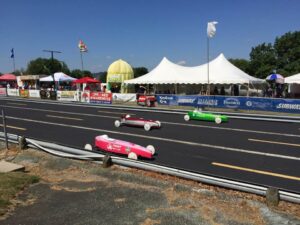 Soap Box Derby
A few summers ago I found myself near Akron, Ohio. Of course, July and Akron means "Soap Box Derby"! I always watched the Soap Box Derby on the ABC Wide World of Sports TV program. My day in Akron with the Soap Box Derby was an all-time sporting highlight for me. I really had a good time. If I'm out that way again on the right timing I will definitely stop in again.
To be honest there is not a single big event at any track in the world that I am dying to see….that I haven't already seen. I might give the Goodwill Revival or Le Mans a look-see. Nevertheless, I will continue to visit new tracks as they pop up.
Motorcycle Racing

Motorcycle racing is a very popular form of motorsports all over the world. I have no earthly idea why trackchasing's founding fathers didn't include motorcycle racing as a countable form of motorsports within the trackchasing hobby.
The biggest and most notable motorcycle race I have seen is the "Peoria TT". This event is hosted by the Peoria Motorcycle Club. The Peoria TT is home of the world's longest consecutive running motorcycle dirt track race. Past winners of the AMA Grand National Championship TT include some of the biggest names ever to race dirt TT events in the United States. Those names include Joe Leonard, Dick Mann, Bart Markel, Eddie Mulder, Mert Lawwill and Kenny Roberts. Henry Wiles, a rider I am not familiar with, has finished in first place EVERY YEAR from 2004-2016 except one!
I grew up just outside of Peoria, Illinois. They've been having the Peoria TT since 1947. You might have thought I went there all the time as a youngster. However, when I was a kid "motorcycle racing" and "motorcycle clubs" were a little rough. I once saw, in about 1970, the Hell's Angels pretty well dismantle the entire Illinois State Fair carnival area only to be beaten back by the Illinois State Police carrying baseball bat sized billy clubs. That was a sight to see! However, I did make my one and only Peoria TT visit about ten years ago and had a great time. I'm thinking about returning soon.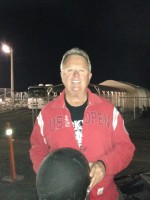 Yes! I've driven race cars.
Oh yeah! I've done some racing in my time as well. Don't be mistaken. I am a spectator but I have raced. I first was asked to race at a grass track in Turley, England. I've raced on ice the most. Just a couple of years ago I won the "press race" feature event at the Millard County Raceway in Millard, Utah in a mini-modified. Check out this video!
Randy racing at the Millard County Raceway

BASEBALL – MAJOR LEAGUE
World Series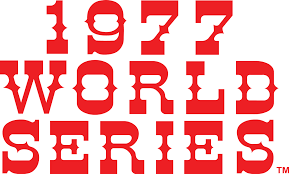 My corporate dealings have taken me to the major league baseball world series in New York (Yankees vs. Dodgers – 1977), St. Louis (Cardinals vs. Brewers – 1982) and Oakland (A's vs. Dodgers – 1988). Seeing the World Series in Yankee Stadium was a "Top 10 – all events" highlight.
Major League Baseball All-Star Game
In 1989 our son J.J. and I went to the MLB all-star game at Angel Stadium in Anaheim, California. We came with no tickets. By game time we had excellent seats behind home plate. We also had a wad of cash in our back pocket. It was on this night that J.J. was first exposed to "promotional wholesaling" of sport tickets. You might call it scalping!
Nippon Professional Baseball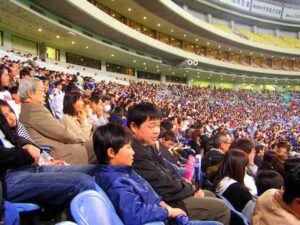 The Nippon Professional Baseball league is the highest level of baseball played in Japan. I've seen professional baseball played indoors at the Nagoya Dome in Nagoya, Japan with the Chunichi Dragons as the home team! Seeing that game ranks as one of my top-ten sports spectating moments. The atmosphere was thrilling.
EVERY MAJOR LEAGUE BASEBALL STADIUM!
I have seen a baseball game at every active major league baseball park. I've also seen MLB games at several stadia that have been replaced with newer parks. My travels have taken me to several minor league baseball venues as well.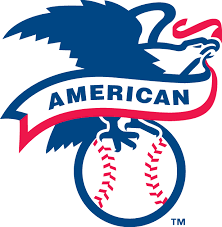 American league parks seen (18)
Baltimore Orioles – Oriole Park
Boston Red Sox – Fenway Park
Chicago White Sox – Comiskey Park & U.S. Cellular Field
Cleveland Indians – Progressive Field
Detroit Tigers – Comerica Park
Houston Astros – Minute Maid Park
Los Angeles Angels of Anaheim – Angels Stadium
Minnesota Twins – Metrodome & Target Field
New York Yankees – Old Yankee Stadium & New Yankee Stadium
Oakland Athletics – Oakland Coliseum
Seattle Mariners – Kingdome & Safeco Field
Tampa Bay Rays – Tropicana Field
Texas Rangers – Globe Park Field
Toronto Blue Jays – Rogers Centre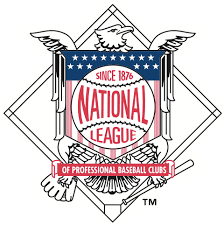 National League parks seen (21)
Arizona Diamondbacks – Chase Field
Atlanta Braves – Turner Field & SunTrust Park
Chicago Cubs – Wrigley Field
Cincinnati Reds – Riverfront Stadium & Great American Ballpark
Colorado Rockies – Coors Field
Los Angeles Dodgers – Dodger Stadium
Miami Marlins – Marlins Field
Milwaukee Brewers – Miller Park
New York Mets – Shea Stadium & Citi Field
Philadelphia Phillies – Citizens Bank Park
Pittsburgh Pirates – PNC Park
San Diego Padres – Qualcomm Stadium & Petco Park
San Francisco Giants – Candlestick Park & AT&T Park
St. Louis Cardinals – Old Busch Stadium & New Busch Stadium
Washington Nationals – Nationals Park
Here's a recap of my major league baseball park visits.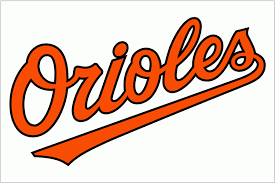 Baltimore Orioles
Oriole Park
In 1989 our son J.J. and I went to the Major League Baseball All-Star game in Anaheim, California. We enjoyed it so much we decided to make the All-Star game an annual father/son event. It was at the Anaheim MLB game that I first introduced J.J. to the fine art of scalping (both buying and selling) sports tickets. I think he feels like it's one of the better things he ever learned from me!
In 1990 we showed up for the very first season of baseball at Oriole Park. Enthusiasm and support for the Orioles and the Major League Baseball All-Star Game to be held at Oriole Park in its inaugural year was at a fever pitch.
We arrived early and spent a full 24 hours searching out tickets for the All-Star game. We met every kind of character, young and old, rich and poor, black and white in our search for tickets. None were to be found at any price I was willing to pay. To give you an idea of how expensive the tickets were…..at the end of the third inning, they were still trying to sell tickets for $300 in the nosebleed section down by the foul pole. We both agreed it wasn't worth it and listened to the game while we drove up to Philadelphia. In 1990 I struck out with Oriole Park.
In 2014 I would return to Camden Yards to see the Orioles play the Chicago White Sox. Boy, do the Orioles fans wear a lot of orange! I would also return to Baltimore to see the Indy Car street race that encircled Orioles Park. That race was a major league yawner.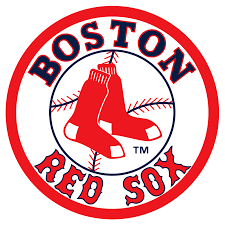 Boston Red Sox
Fenway Park
I would have to say I was disappointed in our visit to Fenway Park. It was a hot and humid night. Parking was difficult and expensive. We bought tickets from scalpers and ended up with seats under an overhang. When a fly ball was hit we couldn't see it in the sky. As a matter of fact, we couldn't even SEE the sky.
When I go to a ballpark I like to walk all over the venue seeing everything there is to see. For some unusual reason (this has never happened in any other park) we were limited to staying in one small section of Fenway Park. The highlight was eating one of their hot dogs. It was served, not on a hot dog bun, but a toasted piece of bread folded over the hot dog.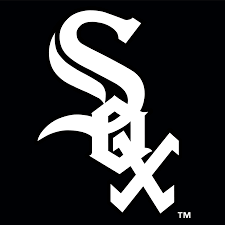 Chicago White Sox
Comiskey Park 
I grew up in Illinois. I have visited Comiskey Park a few times. It's located in south Chicago in a very bad neighborhood. My first visit was with my grandfather when I was about 12 years old. We had driven up from East Peoria for a night game. This was a big event since we were here to see my favorite team at the time, the New York Yankees. However, the rain gods were not on our side and after waiting out a rain delay the game was canceled.
Carol and I would return to Comiskey Park with the kids in later years. We showed up for one game on "bat day" and each of our kids received a free miniature bat. Parking was always an "experience" at Comiskey. During the last few years (and probably for several years before that!) Comiskey Park was a pretty rundown place to watch a major league ball game.
U.S. Cellular Field
In 2014 I saw the south siders play the Cleveland Indians. The new field is in the same neighborhood as the old Comiskey Park.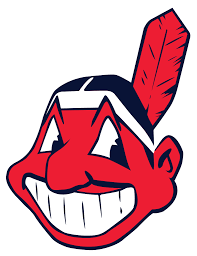 Cleveland Indians
Progressive Field
I had never spent any time in downtown Cleveland. However, I found the city to be much better than its reputation as the "mistake by the lake". During the afternoon I toured the Rock and Roll Hall of Fame and museum. It's just a bit more than one mile from Progressive Field. If you go to an Indians game don't miss it.
I was unlucky to visit on the warmest day on record for that date. The old record was 93 degrees and during my visit, the record was broken by four degrees topping out at 97 degrees in mid-September!
The special event for the evening was "dollar hot dog night". You can't go wrong with that. Before I found my seat I had two dogs. Later in the evening, during the seventh inning, the announcer told everyone that fans could now get two hog dogs for fifty cents! Chalk up four hot dogs during the evening.
Despite the heat (it was 90 degrees at game's end) I really enjoyed my time at Progressive Field. I purchased my ticket through StubHub ($6) and sat behind home plate in the first rows of the upper deck. This is my favorite seating position because of the great view of the entire field and ballpark.
Probably the highlight of my visit was visiting the bullpen and Indians Hall of Fame out towards center field. The Indians have had their fair share of famous players including Satchel Paige, Rocky Colavito, Early Wynn and many others.
I could lean over the railing, and just ten feet below, watch the action in the bullpen. I was there when the phone rang with the manager asking the coach to get a reliever up and throwing. It was amazing to see and hear how fast the pitches reached the catcher and such a loud pop in the catcher's glove.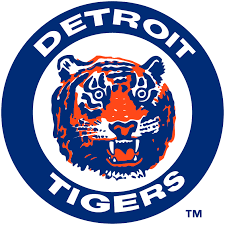 Detroit Tigers
Comerica Park
Comerica Park is another of the beautiful new baseball parks constructed during the past ten years. I was lucky enough to be there when they were playing the Angels. It was a day game. I took the opportunity to explore every nook and cranny of the park…as it my normal practice.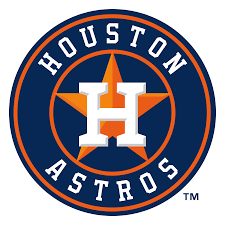 Houston Astros
Minute Maid Park
The plan worked out for me to see my favorite team, the Los Angeles Angels of Anaheim play the Astros. Previously I had taken a tour of Minute Maid Park on an off day for baseball play. Parking is available in a series of lots spread around the park. It gets hot and humid in Houston during the summer time. That's one of the reasons that Minute Maid Park is a domed stadium. Thank goodness. On the night I was there the announced crowd of 24,000+ seemed less and not all that enthusiastic. Following the playing of "Take me out to the ballgame" during the seventh inning they followed with "Deep in the Heart of Texas". I paid just $6 U.S. for my ticket through StubHub and lucked into a Thursday night game when regular-sized hot dogs sold for just one dollar (normally five)!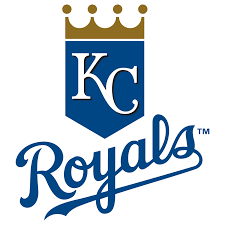 Kansas City Royals
Kauffman Stadium
Back in 1994 my stepfather Bill and brother Mark joined me for a three-day auto racing adventure to the famous "Belleville Nationals" in Belleville, Kansas. Along the way, we made it to a game in Kauffman Stadium. The most memorable aspect of that game was seeing the traffic whizzing past along I-70 beyond center field.
I would return to this park in 2015. On this night my Los Angeles Angels of Anaheim provided the competition. Seeing the Royals Hall of Fame, located inside the park, was a highlight. This is a quality baseball stadium with rabid fans.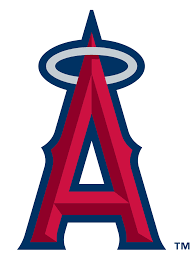 Los Angeles Angels
Angel Stadium
We have lived in the greater Los Angeles area for more than 30 years (1975-79 and 1983-present). We've been Angels' fans for all of that time. We were actually season ticket holders back in 1979.
We've seen playoffs games and Carol has seen a World Series game with our son J.J. We frequently ride the train from near our home in San Clemente up to Anaheim. The train drops fans off just beyond center field at Angel Stadium.
Although Angel Stadium is not as new as many other parks I visit it is probably the most comfortable. A couple of years ago ESPN rated Angel Stadium the #1 sporting venue for "Fan Experience" out of all NBA, NFL, NHL and MLB stadia. That's impressive.
In addition to seeing hundreds of MLB games at Angel Stadium, we were also season ticket holders for many years with the Los Angeles Rams, the last NFL team to be located in Los Angeles. Beyond that, I have been fortunate enough to see two countable racetracks at the stadium during the winter.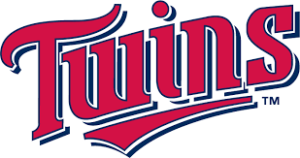 Minnesota Twins
Metrodome
I've seen a few games in the Metrodome. My biggest memory is buying a ticket from a scalper outside the dome one evening. As I was completing my purchase who walked by in a sport coat and tie but the Twins' owner at the time, the famous Calvin Griffith. The Metrodome opened in 1982 and is still home to the Minnesota Vikings. I did get to see a Vikings Monday night football game in the Metrodome many years ago.
Target Field
Carol and I saw a game here during Target Field's inaugural season in 2010. The Twins played the Colorado Rockies. Target Field is a beautiful new stadium in downtown Minneapolis. I was impressed with all of the Twins' fans that were wearing Joe Mauer (Twins catcher) #7 shirts. It seemed as if there were hundreds.

New York Yankees
Old Yankee Stadium
As a kid, I was a huge Yankee fan. I could tell you (and still can) the name of every player at every position from the Yankees of the late 50s and early 60s. In 1977 I was part of a corporate group from Richardson-Vicks that got to see a World Series game with the Yankees playing the Los Angeles Dodgers. That was possibly my "biggest" event at that time and my first ever (of three) World Series games to see.
Catfish Hunter was the starter for the Yankees with guys like Reggie Jackson in the lineup. What do I remember most from that game? We gave our bus driver a ticket to the game and he scalped it!
New Yankee Stadium
Carol and I went to the New Yankee Stadium the first year it opened. It was located right next door to the Old Yankee Stadium. Carol always tells me she didn't think much of the place. I remember two things about our visit. First, we bought tickets for seats located on the lower level down by right field. The face value on those tickets was $81. That was about three times what the same seats at Angel Stadium would cost.
This was also the first time I had ever seen a concession menu have the calorie count of each food listed on the menu board. I don't think I'll ever have a large popcorn again! We rode the subway to and from Manhattan to the game. That train was packed.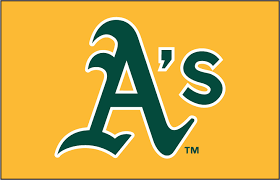 Oakland Athletics
Oakland Coliseum
I've been to the Oakland Coliseum more than once. However, my most memorable experience was when my Richardson-Vicks buddy John Tirpak invited me to attended the World Series game with the A's playing the Los Angeles Dodgers in 1988. This was one of my three World Series visits, the other two being at Yankee Stadium (old) and Busch Stadium (old).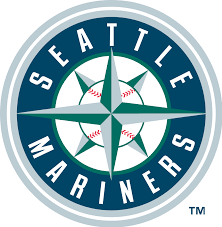 Seattle Mariners
Kingdome
Carol and I visited the Kingdome many many years ago. The stadium was built in 1976 and imploded in 2000. Seattle and King County will pay off the bonds used to build and repair the Kingdome in 2016, sixteen years after its demolition!
My good buddy, "Joey G." owned a company near the Kingdome where we always parked when we were going to a game in the dome. In 1995, J.J. and I saw the UCLA Bruins play a NCAA Final Four basketball game in the Kingdome.
Safeco Field
I visited the new Safeco Field in 2014 for a night game against the Boston Red Sox. Scalped tickets are not easy to get here. However, the box office offers senior discounts. This is another beautiful new stadium.

Tampa Bay Rays
Tropicana Field
I visited Tropicana Field in 2013 to see the Rays take on the Boston Red Sox. Parking at the stadium was the highest I had ever seen at $20 per car. Tropicana Field is the only domed stadium in MLB that is non-retractable. This is an older stadium completed in 1990 with the Rays becoming their tenant in 1998.
Overall I was a bit disappointed in Tropicana Field. The air-conditioning was so strong it made it actually cold inside the stadium despite it being 95 degrees outdoors. It was somewhat difficult to move around inside. The clientele was noticeably older and looked as if they had all relocated from the Northeast.
Despite both teams being in a heated pennant chase in mid-September, the stadium was only half full. The stadium allows fans to ring cowbells (which are sold inside Tropicana Field) and that was more than annoying. For $21 on StubHub, I had a seat directly behind home plate in the second row of the upper deck. However, the cowbells drove me off to a more remote section of the stadium!

Texas Rangers
Globe Life Park in Arlington
The park opened in 1994 but in 2014 it looked as if it was brand new. I saw the Rangers play the Cleveland Indians on fireworks night. They also had a fun exhibition of the nation's leading men's softball players in a post-game home run contest. This is a "retro" designed ballpark. From Wikipedia: "A roofed home run porch in right field is reminiscent of Tiger Stadium, while the white steel frieze that surrounds the upper deck was copied from the pre-1973 Yankee Stadium. The out-of-town scoreboard (removed in 2009 and replaced with a state-of-the-art video board) was built into the left-field wall—a nod to Fenway Park, while the numerous nooks and crannies in the outfield fence are a reminder of Ebbets Field. The arched windows are a reminder of Comiskey Park. However, it has a few distinct features of its own. Several traditional Texas-style stone carvings are visible throughout the park. A four-story office building in center field encloses the park, with a white steel multilevel facade similar to the facade on the roof." Overall, this was a beautiful park with well-behaved and upscale fans.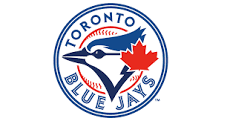 Toronto Blue Jays
Rogers Centre
I get to Ontario often. Carol and I had taken a tour of the Rogers Centre a few years ago when the Blue Jays were on the road. In 2012 I was trackchasing in Ontario on a Saturday. I had a Saturday night race and just happened to find out the Blue Jays were playing the New York Yankees in a somewhat rare Saturday afternoon game.
I was able to park for free about two blocks from the stadium. I bought my ticket on StubHub. Like most stadiums I visit was able to move around and sit for a time in many areas of the venue. I did see Canadian police arresting a couple of younger fans who had a bit too much to drink.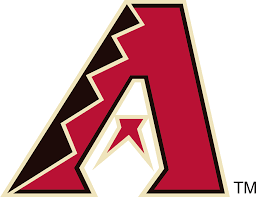 Arizona Diamondbacks
Chase Field
I visited Chase Field for a game against the Oakland Athletics with my brother Mark. Carol and I lived in Phoenix for a year in 1974. Phoenix can be hotter than hot in the summertime. That's why Chase Field is an indoor baseball stadium.
While at Chase Field I saw, for the first time, "value-priced" items. Concessions can be more than expensive at Major League Baseball parks. While parking at NASCAR events (on track property) is always free I've seen parking at major league baseball stadiums be as much as $20 per car (Tampa Bay Rays). Value priced concession items at Chase Field had a beer at just $4 and hot dogs for a buck. Although it was 100 degrees outside it was a comfortable 72 degrees or so inside the arena.
Back in 1974, we lived for a year in Phoenix. The fellow who sold us his house was the events program manager for the World Hockey Association Phoenix Roadrunners as well as the NBA's Phoenix Suns. We got tickets to their events whenever we wanted them. I attended my first ever "rained out" indoor event when the roof leaked canceling the Suns' basketball game.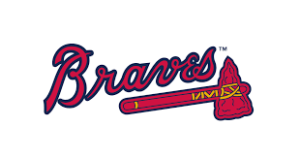 Atlanta Braves
Turner Field
In 2014 I saw the Braves play the Philadelphia Phillies. There were some unusual things about Turner Field. First, they are the only major league baseball park to have their own Waffle House! They also have the most annoying concession price signs. Each item features two prices. One price (lower) is for season ticket holders and the other price (higher) is for regular fans. It would seem to me that might rankle the ire of regular fans…it did me. The Braves are opening a new stadium in 2017 so I guess I'll be making another trip to Atlanta in the not too distant future.
SunTrust Park
When SunTrust Park opened in 2017 I could no longer say that I had seen a major league baseball game in every active MLB stadium. That situation was remedied at the last game on the Braves 2018 schedule. I showed up for Game 4 of the National League Division Series playoffs to watch the Braves lose to the Los Angeles Dodgers 6-2. The Braves fans and their "Chop On" theme makes them just about the most rabid fans I've seen anywhere.

Chicago Cubs
Wrigley Field
My first ever major league baseball game was at Wrigley Field. I had to have been about 8-10 years old. For years my grandfather and I would take a day trip from East Peoria, Illinois to the north side of Chicago. We would leave early in the morning, see an afternoon Cubs game (they didn't have lights at Wrigley Field back then), and then drive back to central Illinois after the game. We always stopped for White Castle hamburgers after the game.
During my college years at Northern Illinois University in DeKalb, Illinois we drove the 60 miles into Chicago all the time for Cubs games. I was a big Cubs fan in 1969 the year they blew the pennant in the last weeks of the season. Since that time I've been back to Wrigley Field several times even including night games. However, I much prefer seeing a day game when the "Northsiders" play.
My wife Carol and I met at Northern Illinois University. NIU was just over an hour from Wrigley Field. I'm proud to tell you that I took Carol to her first-ever major league baseball game. Of course, her first-ever game was at Wrigley Field.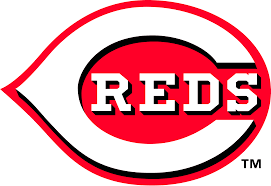 Cincinnati Reds
Riverfront Stadium
Carol and I lived in Cincinnati during the 1973 and 1974 baseball seasons. We saw several games when the "Big Red Machine" featuring Pete Rose, Joe Morgan, Tony Perez and Johnny Bench were playing. During that time we also had season tickets to the Cincinnati Bengals football games. The Bengals also played in Riverfront Stadium.
Great American Ball Park
In 2013 I visited the Great American Ball Park for an afternoon matchup against the Miami Marlins. The park is located right along the Ohio River with the state of Kentucky just over the outfield fences (and river).
Although the park opened in 2003 it seemed as if was newer. I ordered my ticket from StubHub ($6). When I arrived at the park I simply went to the ticket window to have my ticket printed. I had never done it that way before. Parking, for an afternoon game in Cincy, was difficult in the city. I ended up parking for free at the Horseshoe Casino.
I was surprised at how expensive things were in Cincinnati a city not known for high prices. Simple Reds' t-shirts mainly started at $40. There was a $10 admission charge to tour the attached Reds' Hall of Fame. Similar HoFs in Cleveland, Kansas City and New York (Mets) were free. After finding a shaded seating area high in the upper deck behind home plate I leaned back and enjoyed the game.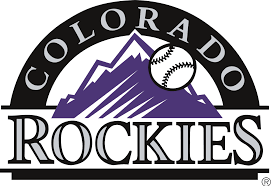 Colorado Rockies
Coors Field
In 2014 I stopped by Coors Field to see an afternoon game against the Washington Nationals. I was able to buy two tickets to the game for just $4 U.S. I gave one of those tickets to a grateful fan.
The most unusual thing about this game was the weather. During the sixth inning, a huge rain and windstorm blew through. Fans scurried for the exits and cover. When the storm had stopped there were less than 2,000 fans remaining. Denver is the one city in the U.S. where it can snow one day and be 80 degrees the next.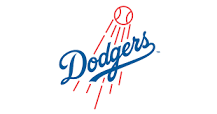 Los Angeles Dodgers
Dodger Stadium
I have never been a Dodger fan. Back in the 50s, they were a nemesis to my New York Yankees. As an adult, the Dodgers try to compete with my favorite team the Los Angeles Angels of Anaheim.
I've only been to a few games at Dodger Stadium. My company Procter & Gamble hosted one game I remember. Every three innings a different Dodger celebrity would come by our suite to visit. I was able to meet Ron Cey and Steve Garvey this way.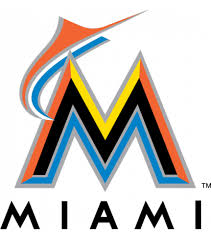 Miami Marlins
Marlins Park
I was most impressed with Marlins Park when I visited in 2013 for a mid-September game against the Atlanta Braves. I bought my ticket on StubHub ($6) and ended up sitting anywhere I wanted. The domed stadium opened in 2012 and has the third-smallest seating capacity of 37,442. The day I was there the crowd couldn't have been any more than about 5,000. The entire upper deck was empty. The second deck had about 25 people in it.
I first elected to eat my Cuban rice and beans with pulled pork in the first row of the center-field grandstands. I was hoping for a home run ball. One did come within a few feet of my seat but only after I had moved to the third-base side! Inside temperatures were perfect. I was most impressed with this stadium especially after having visited Tropicana Field (Tampa Bay Rays) the night before.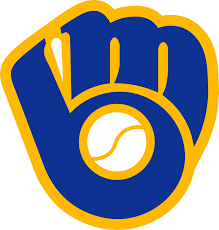 Milwaukee Brewers
Miller Park
We had a stroke of luck in getting to visit Miller Park. We were traveling to the Midwest for a family wedding and had one free afternoon. Who was playing a Thursday matinee game? It was the Chicago Cubs visiting the Brewers!
Each Cub's visit to Miller Park is marked as a "marquis" game where they jack up parking rates, etc. StubHub ($6) came through for us with great seats right behind home plate in the upper deck. I love viewing a game from that perspective.
Miller Park was first used in 2001. From the outside, it looks like a spaceship. I was impressed with the facility, Carol less so. Some concessions were high-priced. The smallest "brat" I have ever seen went for $8. It couldn't have weighed two ounces. Carol's comment: "I didn't think they made brats that small". However, a healthy-sized package of caramel kettle corn was only $6.
This stadium has a retractable roof. I'm sure it's as much to keep out cold weather as rain. The building can be heated to 30 degrees warmer than the outside temperature. There wasn't much enthusiasm from the 21,000 fans in attendance possibly because the Cubs ended up winning the game 5-1. Overall, I felt this stadium was the most uniquely constructed of any I have seen.

New York Mets
Shea Stadium
I remember very little about our visit to Shea Stadium. I do recall it being an extremely rundown ballpark. The crowd was small and a man spent much of the game simply talking to himself and rambling unintelligible sayings every now and then. Welcome to New York!
Citi Field
My New York Mets return visit was much more positive when I attended a Mets-Phillies game at Citi Field in 2013. I spent the afternoon at the U.S. Open tennis tournaments in Flushing, New York. The tennis was within about 200 yards of Citi Field.
You'll find a description of my experience at the tennis U.S. Open elsewhere in my bucket list of important sporting events. My highlight was sitting at center court (although higher up) in the Arthur Ashe Stadium. I first watched Venus Williams and then Rafael Nadal win their matches. Nadal would go on to win the entire men's tournament. The tennis and baseball venues were so close to each other I could park in one place in the morning and not return to my car until after the evening baseball game.
Citi Field was brand new and a beautiful place to watch a baseball game. Again StubHub came through with a $6 ticket. With a smaller crowd, I could sit anywhere. I watched the first few innings from behind home plate. Then I ventured out into center field and their FanFest area. There was a great view of things from that seat and all manner of food and drink. Casual fans networked and socialized in this area. I also enjoyed seeing the Mets Hall of Fame area before the game. Net, a very nice place to watch a baseball game and a fantastic bucket list double with the U.S. Tennis Open.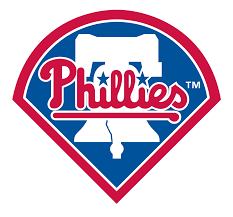 Philadelphia Phillies
Citizens Bank Park
Carol and I went to Citizens Bank Park after sampling cheesesteaks at both Geno's and Pat's at lunch. This stadium has one of the most beautiful views of downtown of any park I have visited. We saw the Phillies play the Miami Marlins.
A highlight was getting tickets to the game. While standing outside the ticket booth, assessing our options, a man came up and gave us a single $48 face value ticket for free. Being an opportunist I took the ticket to the ticket sellers and asked if we could "trade it in"? Yes, we could. I traded the $48 ticket for two $25 tickets at a net cost of two dollars to me. To top it off it was "dollar dog" night!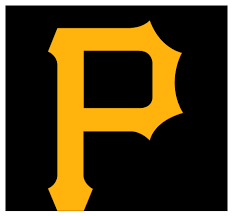 Pittsburgh Pirates
PNC Park
Carol and I attended an afternoon game with the Pirates playing the Miami Marlins (2013). Earlier in the year, I had taken a tour of PNC Park when the Pirates were out of town. During that tour, I got to do something that 99.9% of MLB fans have never had the opportunity to do. Our tour group was allowed inside the Pirates dressing room (no photos allowed). This was the first year the Pirates organization had allowed such a thing during their tours.
I have long said that Pittsburgh has the worst city road system of any major city in America. Their parking stinks too! Granted it was an afternoon game and parking garages were filled from people working in the city. We ended up parking almost a mile from the ballpark and walking.
Nevertheless, PNC Park is a beautiful place overlooking the Allegheny River and all of downtown Pittsburgh. It opened in 2001 and seems newer. I had ordered our tickets (StubHub $6) and was expecting to have the Pirates ticket office print out tickets. However, when we arrived a Pirates employee was handing out a limited supply of free tickets. We took two and never did pick up the tickets we had ordered via StubHub. We sat out in right field on a hot and humid afternoon. Luckily the breeze blowing in from the river's direction kept us cool and comfortable. That night we went trackchasing in Butler, Pennsylvania.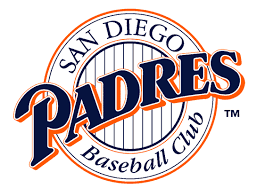 San Diego Padres
Qualcomm Stadium
I have very little remembrance of seeing the Padres play here many years ago. However, I do have quite a trackchasing history at Qualcomm Stadium. I've seen TQ midgets race on a temporary dirt oval at QS. In 2013 I saw Robbie Gordon's short-lived (in arenas anyway) Stadium Super Truck series race on a dirt road course and a mixed-surface road course.
I have also seen the UCLA Bruins football team play San Diego State in Qualcomm Stadium. Qualcomm is the second nearest stadium to our house behind just Angel Stadium in Anaheim.
Petco Park
Petco Park was the last park I needed to see to complete my goal of seeing a game at every MLB park. Carol and I rode the train from up near our place to downtown San Diego. This is a beautiful new park with grassy areas where families can spread out in left field. On this special night, we saw the Padres play the Phillies.
San Francisco Giants
Candlestick Park
I've been to "Candlestick" a couple of times. I'm always reminded of my visits when I drive from San Francisco International Airport into the city. This was a windy and cold place to watch a ball game.
AT&T Park
I've been to ATT&T Park for both a San Francisco Giants game and a college football bowl game. The location of AT&T Park might be the best of any baseball park I have ever visited. The outfield overlooks San Francisco Bay with one of the best views you could possibly imagine. Fans sit out in the bay in kayaks and small boats hoping to get a home run ball souvenir.
We also attended the New Year's Eve college football game featuring our UCLA Bruins and the University of Illinois Fighting Illini at AT&T Park. We follow the Bruins on many of their football and basketball road games. Want to know who won? Google it!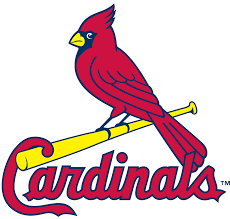 St. Louis Cardinals
Old Busch Stadium
I grew up in central Illinois. We were about three hours from Chicago and three hours from St. Louis. When I was small I was a Yankee fan. Of the local teams, I was probably more of a Cubs fan. I absolutely hated the Cardinals mainly because of their announcer, Harry Carey. Harry was very popular with Cardinals' fans.
I disliked him for one reason. He had an excuse for every Cardinals failure. If the Cardinals lost it was because the ball took a bad bounce to the second baseman or the wind gusted to blow the ball out of the park for the opposition. I listened to the Cardinal's games for two reasons. First, they were broadcast on WMBD one of the strongest radio signals in town. The other reason? I listened so I would have someone to root against! Later Harry Carey would broadcast for the White Sox and the Cubs. I liked him a little better as a Cubs' announcer but not much.
A highlight of visiting Busch Stadium was seeing a World Series game against the Milwaukee Brewers in 1982. I went with my boss at the time Tom McGuire. We talked business during the entire game!
New Busch Stadium
The folks in this area love their Cardinals! I picked an afternoon game with the Cards playing the Pittsburgh Pirates. I had to park a long way from the park but it's a safe area. They were a lot of Cardinal red to these games!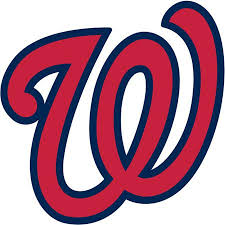 Washington Nationals
Nationals Park
Our trip to see the Washington Nationals will always be a memorable one. We spent the afternoon touring Washington, D.C. and the Smithsonian Institute. I now know there is absolutely nowhere to park in our nation's capital!
This is another of the many new baseball parks built in the last decade. We had fantastic seats (StubHub $6) right behind home plate in the lower upper deck. The ushers were a little heavy-handed. One elderly woman stood up to take a picture of her equally elderly husband. She couldn't have been standing for ten seconds and the usher was all over her to sit down!
After the game, we were walking a long way back to where our car was parked. Carol misjudged the sidewalk elevation and took a headfirst tumble into the pavement. I only saw the final part of her fall. Bystanders quickly came to our aid. She seemed to have slid a foot or two on her face. I was not looking forward to the damage when she brushed her hair away from her face. It wasn't too bad except for a major gash under her chin. She thought it would stop bleeding. It did not. We ended up spending the early morning hours in a hospital emergency room where she received five stitches.
BASEBALL – College World Series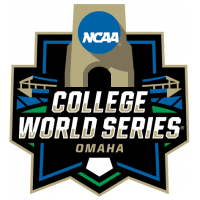 The year 2004 brought me a special treat as I got the chance to see a baseball game at the College World Series in Omaha, Nebraska. I have been through Nebraska a couple of times when the CWS was going on but never had time to stop. This year I made a pledge to see an actual game.
I'm not sure I understood what a big deal this is in the Omaha area. I can just imagine how a non-racing tourist might feel on a summer vacation when they happen upon the Indy 500 by mistake. "Hey, honey, what's up with this crowd? Why don't we pop in and see what's going on?" Stopping by the Indy 500 is not the same as stopping by a garage sale and the College World Series isn't either.
The CWS brings the final eight college baseball teams together in a double-elimination tournament. By the way, my California friend and golfing buddy, Rick Laub, a former college baseball player, was at the CWS this week. I just missed him by one day. I'm sure he'll correct any of the procedural errors I might make in this report.
My plan was to see the 1 p.m. game between Texas and Georgia. When I got into the stadium area, I began to see what a mob scene this might be. There was no parking at Rosenblatt Stadium so I had to search for some neighborhood parking. Folks were charging as much as $20 to park in their front yard. Come on people, this is the rural Midwest, not Yankee Stadium! After a while, I found a spot next to a golf course at 16th and C streets. It was a little less than a mile walk to the park. By the way, my excessive amount of trackchasing is cutting into my treadmill time and I can really feel it walking up hills.
My practice regarding tickets is the same one I have with hotel reservations. I don't get one until game time. There are always tickets to be had at any sporting event you care to go too. Really, it's just a function of price. For "one time" shots like this, I don't mind paying a premium for a ticket to an important event. So, before coming out to Omaha I made sure I had a fresh supply of $20 bills. Next to Carol's pasta machine, that $20 bill counterfeit bill maker is our most important household appliance.
Just a block from the stadium, I saw a white guy holding a few tickets in his hand. The significance of his race is that almost always the ticket scalpers are black men. Even at the all-white NASCAR events a good deal of the scalpers are black men. I asked him if he had a single ticket to sell. Well, of course, he did. "How much?" I asked. "Just face value". Now when a deal seems too good to be true, it usually is right?
The face value on the ticket was only $17. I gave him a twenty and he told me he didn't have change. No problem, I don't mind paying a $3 premium when 1) I could have bought the ticket for $17 is I had change and 2) this fellow bore the liability of, A) going to jail for selling the ticket above face value and B) making the time and effort to get the ticket so I could walk up 45 minutes before game time and buy the ducat. Yes, three dollars seemed like very reasonable compensation for the added value he brought to the table.
So, now I had my ticket in Section U, Row 1, and Seat 6 for $20 and free parking. That seemed like a fair deal. I've only had a problem one other time buying a scalped ticket. I was in Seattle on business and wanted to see Michael Jordan play during his final season with the Chicago Bulls. The Bulls were playing the Vancouver Grizzlies just a couple of hours north of Seattle. I drove up, bought a ticket (for about $100 as I recall), went into the stadium and sat down in my seat. Soon, I was greeted by stadium security and told the ticket I had purchased had been reported stolen. I would need to leave my seat. I was able to buy another ticket and still see MJ play.
The weather for the college world series game was blue skies and 85 degrees. It was actually quite warm. Outside the stadium were several vendors selling CWS t-shirts, food and drink and other baseball-related souvenirs. I got a good look at all of the offerings and would later buy a red Georgia Bulldogs CWS t-shirt. Just before I decided to enter the stadium I walked by a church-sponsored booth. They were handing out free bottled water. I accepted a bottle and walked over to the entry gate at the ballpark. Of course, they had a rule against bringing in bottles of any kind. I was told I could empty my water bottle before I came into the park and this REFILL it at the "Hydration Station" a few feet away. I don't make the rules; I just try to exploit them when I can. That seems like a fair life philosophy to me.
My seat was just nine rows from the field down the left-field line. The stadium seats a little more than 23,000. I grabbed some Famous Dave's BBQ sauce for my "chicken basket" and sat down to enjoy the game. The chicken basket featured chicken strips and about a pound of French fries. There were so many fries that even I couldn't eat them all. During the National Anthem, I always try to find some guy who is still wearing his hat. I almost always can find at least one person wearing their hat.
Apparently an older gentleman (I call anyone over 55, my age, an "older" person), seated in the row behind me plays the same hat game but takes it to a higher level. As the anthem played, he screamed, "Blue hat, take it off". Sure enough, a fellow about six rows below had forgotten to remove his cover (yes, that's Marine talk for hat). The somewhat embarrassed hat wearer removed his hat. General Patton, I mean the older gentleman in the row behind, seemed pleased.
At one time, I was a huge baseball fan. As a youngster, I was a big Yankee fan. Now, the game, to me, seems agonizingly slow. Carol and I go to about 10 Anaheim Angels games each season. I go for the food and I think she likes baseball. Like any good Angels fan, I'm ready to leave by the 7th inning to beat the traffic. Carol insists we stay for the entire game. Anyway, I managed to stay until the 7th inning of today's game. I was aided by the free Omaha newspaper I was given on the way in. Even though the score was tied at 5-5, I had already eaten all I wanted, read most of the newspaper, watched a guy 10 feet from me catch a foul ball and now it was getting really hot.
BASEBALL – Little League World Series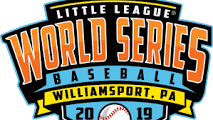 I have a slight connection to this special event. In 1961, I appeared as a relief pitcher in the little league regional competition. My best friend at the time Larry Hallam was my catcher. I was so scared I forgot the signs. When Larry gave me the signs from his catcher's position, I didn't know what he wanted me to throw. I asked him to come out and straighten me out. He wouldn't do it! Therefore,…..I just threw whatever I wanted without a good deal of success.
My college fraternity brother, and sometimes golfing buddy, Roger Kilbride, was the starting second baseman for the Kankakee, Illinois little league all-stars. They finished up second in the world championship in 1960 in Williamsport.
Back in 2008 I would visit Williamsport, Pennsylvania to see the teams playing for third and fourth place in the world in the Little League World Series. The game matched up the team from Japan and the team from the Southwest region of the U.S. Through some little league geographical magic this team was from Lake Charles, Louisiana.
The game I was seeing began at noon. The championship game matching up Mexico vs. the U.S. West (Hawaii) started at 3:30 p.m. My trackchasing schedule dictated that I watch the consolation game.
Tickets are free for these games. The baseball park rivals any quality minor league park you would be likely to encounter. I was able to grab a seat in the shade just five rows from the field and very near home plate. I was within 30 feet or so of the batter's box. It was a hot afternoon. The shade made all the difference in the world.
There was one special item of note that I observed from the players from the Japan team. When each batter came up to bat, they tipped their hat in a show of respect to the home plate umpire. Sometimes, they even tipped their hat to the pitcher. I don't think the boys from Louisiana knew how to react to that! Japan won the game, 4-3.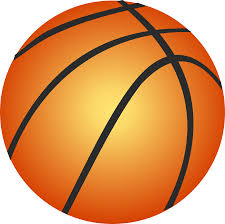 NBA BASKETBALL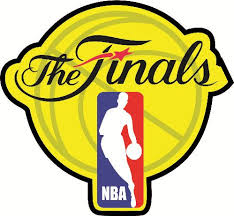 NBA Finals – Key Arena – Seattle, Washington
It has always been one of my goals to see the championship games/matches in the four major American professional sports, basketball, football, baseball and hockey. I have done that.
I was able to see the Chicago Bulls (with Michael Jordan) play the Seattle Seahawks at Key Arena in Seattle in 1996. Like most events, I attend I showed up without a ticket and unfortunately not much cash. This was somewhat of a spur of the moment decision.
Back in those days, ATMs were not all that prevalent. I spent a couple of hours trying to work out a deal with one ticket scalper after another. I almost had a deal closed where I would trade a round-trip frequent flyer ticket for a ticket to the basketball game. There was just one problem. I didn't have the frequent flyer ticket with me! I was asking the scalper to GIVE me a ticket to a high profile NBA championship game on the promise that I would MAIL him the airline ticket. I almost closed that deal. If I had it would have been one of my biggest sales ever. However, at the last minute, he backed away.
I ended up buying a ticket for $200 U.S. That left me with less than one dollar to my name! I didn't have enough money to buy as much as a small soft drink. Nevertheless, I had a seat just six rows from the court on the baseline.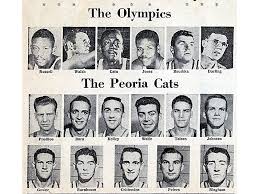 National Industrial Basketball League – Peoria Cats – Peoria, Illinois
As a boy, I grew up in East Peoria, Illinois. Just across the Illinois River in Peoria, sits the world headquarters of the Caterpillar Tractor Company.
It seemed as if every adult I knew worked at Caterpillar including my mother, grandfather and stepfather. Peoria was definitely a "company" town.
Caterpillar featured a team in the National Industrial Basketball League (NIBL). The league was formed in 1947 and ended in 1961. The "Peoria Cats" a team sponsored by the Caterpillar Tractor Company was a charter member of the league.
Back in those days college players often played in the NIBL or other leagues to maintain their amateur status so they could compete in the next basketball Olympics. Did you know that Wilt Chamberlain's first professional season was played with the Harlem Globetrotters before he went off to star in the NBA?
The teams listed below participated in the NIBL:
Akron Goodyear Wingfoots/Akron Goodyears
Artesia REA Travelers
Bartlesville Phillips 66ers
Cleveland Sweeny Pipers/Cleveland Pipers
Dayton Air-Gems
Dayton Industrials
Denver Central Bankers
Denver Chevvies
Denver Truckers
Fort Wayne General Electrics
Houston Ada Oilers
Kansas City Kaycees
Los Angeles Fibber McGee & Mollys
Los Angeles Kirby's Shoes
Milwaukee Allen-Bradleys
Milwaukee Harnischfegers
New York Tuck Tapers
Oakland Blue 'n Gold Atlas
Oakland Pacific Engineers
Peoria Caterpillars
San Francisco Investors
San Francisco Stewart Chevrolets
Santa Maria Golden Dukes
Seattle Buchan Bakers
Wichita Vickers
Tickets to the games were free for Caterpillar employees and their families. Home games were played in the famous Robertson Memorial Fieldhouse in Peoria. Sadly, when I was eleven years old the Peoria Cats disbanded following the 1959-60 season.
The escalating salaries of the NBA were taking the quality players from the NIBL. The coach of the Peoria Cats, Warren Womble, coached the U.S. basketball Olympic team to the gold medal in Helsinki, Finland in 1952. Several Caterpillar players were on that team. The "Cats" were always near the top of the league. They played 20-30 games each season while the players held "regular" jobs at the companies sponsoring their teams.
One of the most famous Peoria Cat players was Bob Boozer from Kansas State University. Boozer worked with my stepfather at Caterpillar while playing for the Cats during the 1959-60 season. My stepfather told me that Mr. Boozer really wasn't required to "work" all that much! Bob Boozer was picked to the U.S. Olympic gold medal-winning team in 1960. Boozer later went on to star in the NBA scoring nearly 13,000 points and gathering 7,000 rebounds.
The Peoria Cats were a pretty big deal to a young boy who began playing organized league basketball at age eight. The names of Don Ohl, Burt Born and Howie Crittenden were as big as Michael Jordan and Lebron James to me at the time.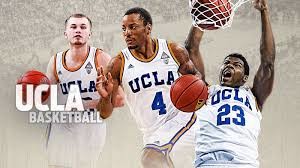 BASKETBALL – COLLEGE
The Final Four
I've seen some big college basketball games. On the national front, I've seen UCLA play in the Final Four in Seattle (Kingdome -1995), Atlanta (Georgia Dome – 2007) and in the championship game in Indianapolis at Lucas Oil Stadium (2010). Sadly I have still never seen them win the Championship game.
Some of the best basketball most fans never knew about
Before our kids began attending UCLA, beginning in the early 90s, Carol and I followed the University of California at Irvine (UCI) Anteaters. We attended their games with such fervor that we even traveled to their road games. The first team of Anteaters that we ever saw compete played in a 2,000 person "gym" with a theatrical stage at one end of the court! That team had three players that would eventually make it to the NBA including Scott Brooks the former coach of the Oklahoma Thunder. UCI beat UNLV in the 1980s more than any other team (about 5 times). Those were epic games when UNLV was contending for and winning national championships.
My boyhood college basketball heroes.
Of course, as a youngster, growing up in East Peoria, Illinois going to Bradley University games was better than anything I could have imagined at the time. Bradley was normally a highly ranked team. I was at the game when the Braves (ranked #2 in the country) beat the #1 ranked Cincinnati Bearcats led by the "Big O" Oscar Robertson at Robertson Memorial Fieldhouse. Those were BIG games.
Carol and I have visited every Pac-12 venue in either basketball or football. We've seen most of the road games for all Pac-12 teams in both football and basketball. We have seen UCLA play basketball at Stanford, California, Arizona, Arizona State, Colorado, usc, Oregon, Oregon State, Washington, Washington State just to name a few of our Bruin road trips.  
I've also caught big-time college basketball at North Carolina, Notre Dame, Virginia, Kansas, Louisville, Oklahoma State, Indiana State, New Mexico State, Hawaii, Fordham, Wyoming and a host of other smaller college bball games.  Whenever I get the chance I'll catch a college or pro basketball game when I'm on the road.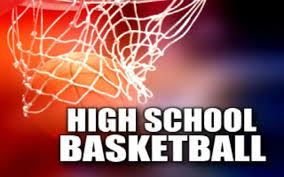 BASKETBALL – HIGH SCHOOL
High school basketball has always been important to me. I played on the team that lost to the Illinois state champions, the Pekin Chinks, in an early tournament round. I scalped my first ever ticket at the Illinois high school basketball state finals in 1967 at the Assembly Hall in Champaign, Illinois.
I love watching high school basketball, especially in the Midwest. Once, during a plant visit in Iowa City, I discovered the Iowa high school state tournament was being held at Drake University in nearby Des Moines. I went over to watch the games and every one of them went down to the buzzer. I was so impressed that I scheduled another plant visit the very next year and spent the entire weekend watching Iowa state tournament high school basketball. I've also attended the New Hampshire state high school basketball tournament.

BOWLING
I literally grew up in a bowling alley. I was at Bowlairo Lanes in East Peoria several times every week from the time I was a young boy.  I learned how to bet and compete in the bowling alley.  Therefore it was no surprise that I would want to make an official visit to a Professional Bowlers Association event. I did that at the lanes in Fountain Valley, California. I had a wonderful afternoon there.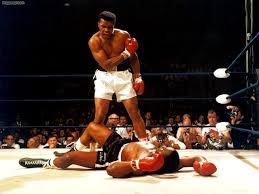 BOXING – PRO
How many people get to spend an afternoon with Muhammad Ali? I was in Las Vegas on business back in the mid-70s and noticed a marquee advertising Ali's sparring session that afternoon which was open to the public. I went over to check it out. His sparring partner never showed up (I don't blame him). With no one to beat up, Ali spent an hour with about 75 fans doing a question and answer session. He stood in the ring and answered questions until everyone had any question they wanted to ask answered. I was very impressed with how well thought out his answers were. This was an all-time sporting highlight for me.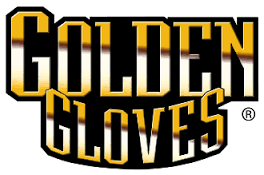 BOXING – AMATEUR
As a youngster, I used to go with my grandfather to the Golden Gloves boxing tournament in Peoria, Illinois. These were three rounders for teen-aged fighters. The matches went quick and were real slugfests. My grandfather and I would each pick a fighter by the color of their trunks. On any given night we might see 20-30 matches or more.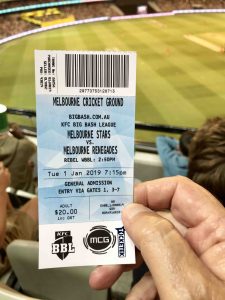 CRICKET
I've seen cricket played in parks sort of as pickup games. However, until Carol and I visited Melbourne, Australia we had never seen a "big-time" cricket match. The Melbourne Cricket Ground is the biggest stadium in Australia and the tenth-largest stadium in the world. We saw the home team the Melbourne Stars take on their arch-rivals the crosstown Melbourne Renegades. The Stars won! Luckily, I sat next to a cricket fan from Australia who gave me a crash course in how to understand and enjoy a cricket match.

NFL FOOTBALL – The Super Bowl!!! 
Back in the day, we did a lot of corporate entertaining of our clients at major sporting events. On January 9, 1977, Super Bowl XI was held at the Rose Bowl in Pasadena. The game featured the Minnesota Vikings and the Oakland Raiders. Carol and I were entertaining our corporate guests from seats on the 40-yard line. The night before we even stayed at the hotel being used by the Minnesota Vikings. When their bus, with a police motorcade, headed toward the Rose Bowl we fell right in behind them. We almost made it all the way to the stadium until one of the policemen noticed we didn't have authorization for such preferred treatment.
We were seated right behind Wanda Stabler, wife of Oakland Raiders quarterback Kenny Stabler. The Raiders went on to win the game 32-14. At the time this was one of the biggest sporting events I had ever seen. I've also seen NFL games in Minnesota and Chicago.
CANADIAN FOOTBALL LEAGUE

In 2019 Carol and I traveled to Vancouver, British Columbia for the express purpose of seeing a Canadian Football League game. We saw the BC Lions host the Saskatchewan Roughriders at their home stadium, BC Place. After having waited so long to see a CFL game this visit was a true highlight.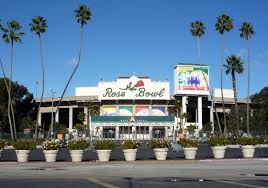 FOOTBALL – COLLEGE – THE ROSE BOWL!
Carol and I are pretty lucky. We've had season tickets to the UCLA Bruins games for years. UCLA plays against the very best opponents in the nation.
Those UCLA home games are played in the Rose Bowl. There is a saying, "If you're lucky enough to visit the Rose Bowl several times each season you're lucky enough". We've seen big wins over usc, Nebraska, Texas, Oklahoma Alabama and many more there. We see a game or two on the road every year. We've seen many high profile college games at the stadiums of Oklahoma, Nebraska, Notre Dame, Stanford, Texas A&M, Penn State, Wake Forest, Bethune-Cookman, Colorado, Virginia, Virginia Tech and Texas (AT&T Stadium – Dallas), Oregon State, California, Utah, San Diego State, Arizona and Washingon to name just a few.
FOOTBALL – ORANGE BOWL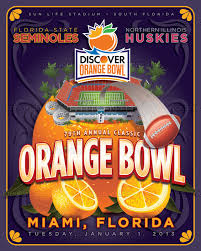 On New Year's Day in 2013, I traveled to Miami to see the Northern Illinois University Huskies play Florida State in the Orange Bowl. I graduated from NIU in 1971. Who in their right mind would have ever thought the Huskies would make it to the Orange Bowl! Only Jim Lentz would have dreamt this. We didn't win but we played in the friggin' Orange Bowl!! I will tell you this. Going to that Orange Bowl game and seeing my Northern Illinois University Huskies play was easily one of my top ten all-time sporting events.
SOCCER
I have to admit I'm not much of a soccer fan.  To me, it's like hockey….a lot of running around for not much of a result.  Nevertheless, when I had the chance to see the Panamanian Country Futbol Championship I had to go.  Carol and I and our host Camilo Bermudez went to the Estadio Rommel Fernandez multi-purpose stadium to see Deportivo Arabe Unido play Plaza Amador.  Just being around the ambiance of a big "futbol" match like this was fun.  Check out my "Panama – Trackchasing Country #73" Trackchaser Report to see what this experience was like.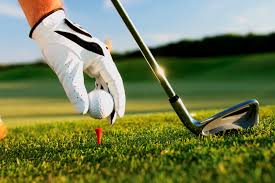 GOLF – PLAYING
I've played golf since I was a teenager. I took it up much more seriously in my mid-40s. At my lowest point, my golf index was 3.2. During a 10-15 year period, my golf handicap was always less than ten. With such an interest in golf seeing major events was definitely a priority.
GOLF – U.S. OPEN
Carol and I were at the U.S. Open on Sunday at Torrey Pines Golf Club in San Diego when Tiger Woods came from behind to force a playoff. The next day he would win his 14th major title. That was the last golf "major" Tiger won until 2018. Wes Moody and I were at the Olympic Club in San Francisco in 2012 to see another U.S. Open.
GOLF – THE MASTERS
A real golf highlight was winning tickets in a lottery to a practice round for the Masters golf tournament in Augusta, Georgia. Three of my buddies (George Robertson, Mike Skonicki and Phil Thompson) joined me for this outing. Just being at the venue was one of the true highlights of any sporting event I have ever attended. The Master was another top-ten sports spectating highlight.
MEETING THE PROS….ONE OF GOLF'S BIG THREE
Gary Player, the designer of my country club's golf layout, the Pacific Golf Club, came to the course for a one-day clinic a few years ago. First, he did a Q&A session, then a 45-minute demonstration on the driving range. My son, J.J. and I walked 18 holes as Gary played our course. We were within 10-15 feet of him most of the time and got to hear his commentary on all manner of things. Another friend said, "Walking around with Player was like walking around Yankee Stadium with Babe Ruth as the tour guide".   To me, that was not an exaggeration. Gary Player was part of the "Big Three" with Arnold Palmer and Jack Nicklaus, who popularized golf in the 60s and 70s. At the time this was one of my most prized sporting experiences of my life.
MY MOST MEMORABLE ROUNDS OF GOLF
I have played on some of the most famous golf courses in the world. This includes Pebble Beach and British Open courses like the Old Course in St. Andrews, Carnoustie and Royal Lytham and St. Anne's Golf Club.
My most memorable round of golf ever (possibly tied with my all-time low score of 68 at the Pacific Golf Club – slope rating 135) was an afternoon golf match at the Royal Lytham and St. Anne's Golf Club near Liverpool, England. This is a frequent British Open venue. I drove well out of my way to get to play on the only day of the week that non-members could get on the course. Even though I couldn't wear shorts, it was a great day. Part of my greens fee included lunch in the mahogany-paneled clubroom. What history oozed from that place.
I played my round with an Englishman. We decided to play a match play event for one English pound as a wager. It would be our version of the Ryder Cup. After nine holes, I was down by four holes but managed to come back and win by one hole on the 18th green.
ALMOST RUBBING ELBOWS WITH THE GREATS!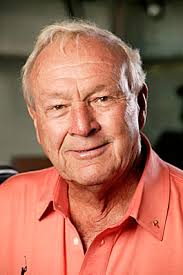 I also had the opportunity to play the private Latrobe Country Club.  As most golfers know this was the home club of all-time golfing legend Arnold Palmer.  Arnold has owned the club, where his father worked as the greenskeeper, since the 1970s.  I played there on a Monday as a guest several years back.  There was virtually no one on the course.  I played by myself.  After my round, I spent several minutes with the club's locker room attendant.  He told me stories about his encounters with Arnold Palmer that very few people have ever heard.  I treasure that simple round of golf at the club owned by my first ever golf hero.  I was most saddened to hear of Mr. Palmer's passing in 2016.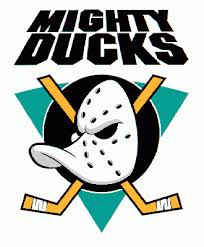 NHL HOCKEY SEASON TICKET HOLDERS
Carol and I were season ticket holders for the first three seasons with the Anaheim Mighty Ducks. Home games were played at the Arrowhead Pond in the shadow of Angel Stadium. I must admit that, excepting the Blackhawks in the early 70s, I never really got into hockey. I never fully understood the rules and it was always too cold inside the arena!
NHL STANLEY CUP HOCKEY
To knock off a bucket list item, I went to the Arrowhead Pond for a Stanley Cup playoff game against the Ottawa Senators. The Ducks won that game and the Stanley Cup in 2007.
I've seen some hockey played up in the far north of Canada where the sport is the national pastime. In Winnipeg, I've seen the Manitoba Moose play the Chicago Wolves in an ECHL, formerly Eastern Coast Hockey League, tussle at the Bell MTS Place arena in downtown Winnipeg. I've also been to the Scotiabank Saddledome for a National Hockey League match featuring the Calgary Flames and Arizona Coyotes. College hockey has not passed me by either. The University of Minnesota Golden Gophers have ruled college hockey for decades with six national championships. I was there at the 3M Arena at Mariucci when the Gophers hosted the Fighting Irish of Notre Dame.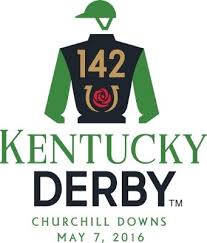 HORSE RACING
I've seen horse racing all over the U.S. and even in Argentina. However, our biggest horse racing event came in 2016. Carol and I visited Louisville, Kentucky to see the 142nd running of the Kentucky Derby.
This was definitely a bucket list opportunity. We had some excellent "third-floor walk-around" seats for the event. The biggest memory of this event would be the hats being worn by so many beautiful ladies. Virtually every woman was wearing a hat.
We cashed one $70 winning ticket and just missed out on two more. Nyquist was the derby winner. I think of the Kentucky Derby as a one-time event. It was expensive, crowded and not all that convenient. However, we were thrilled to have gotten to see this major sporting event. The Kentucky Derby would be an all-time top ten sports spectating venue.
RUGBY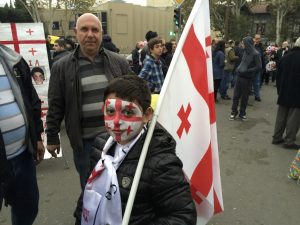 I've never played rugby. I don't know the rules of rugby. I will tell you this. It looks pretty rough! During my trackchasing visit to Georgia, no not Jimmy Carter's Georgia but Russia's former Georgia, I stopped by the Boris Paichadze Dinamo Arena in Tbilisi, Georgia. I had five days in the country. Not only was I in town but the Canada national rugby team was as well. They would play a rugby match against the hometown boys of Georgia.
Don't miss the story and photos on this one. You'll find them in my Georgia Trackchasing Country #67 Trackchaser Report. The stadium capacity was more than 74,000 and they once had a crowd of more than110,000! I bought my ticket at the ticket window. I NEVER do that. It cost about 60 cents U.S. There was a huge police presence. I wondered why that was? During the game, both teams had a bench-clearing melee. As if the regular game of rugby wasn't rough enough they had to fight. Georgia ended up beating the visiting Canadians 19-15. Since I didn't know how they kept score I didn't know if it was a low-scoring or high-scoring game. However, just being in such a "big event" atmosphere made the visit a memorable one.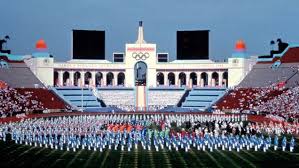 OLYMPICS
In 1984 my company Richardson-Vicks, soon to be a division of Procter & Gamble sponsored the summer Olympics in Los Angeles. For 16 days we shuttled around key executives from the Food, Drug and Mass Merchandiser industry to all of the important Olympic events.
We had a private bus that always got us "inside the ropes" to these events. Carol and I entertained our customers, dined in the finest Los Angeles restaurants and saw one Olympic event after another. At the time, and still to this day, this was a major sporting highlight for us.
Later I would end up buying several tickets to many Olympic events for the Beijing, China summer Olympics. I had dreams of taking Carol to China for the games. When that did not come to pass I scalped the tickets on eBay and made a clean $2,000 profit!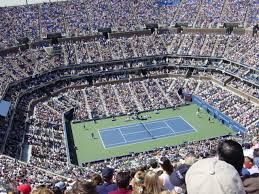 TENNIS – U.S. OPEN
In 2013 I finally made it to a major tennis tournament, the U.S. Open in Flushing, New York. I was there for the opening day of the two-week tournament. I had a center court seat in the famous Arthur Ashe Stadium. The matches I watched featured Venus Williams winning her match and Rafael Nadal winning his. Nadal would go on to win the entire tournament. This was a most fun experience, which was capped off when I was able to walk a couple of hundred yards to see the Mets play the Phillies at Citi Field that evening.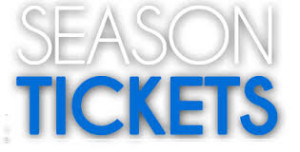 SEASON TICKETS 
Carol and I have been season ticket holders for several prominent sports teams. The first team I can recall being a season ticket holder at was the Cincinnati Bengals in 1974. Then it was the Arizona State Sun Devils for football. When we moved to Los Angeles we held nine season tickets to Los Angeles Rams games in addition to having season tickets for the California Angels baseball games (81 games!). We would later move onto having various season ticket plans for the Chicago Cubs, Los Angeles Clippers and UCLA Bruins basketball and football games as well as the Anaheim (Mighty at the time) Ducks. Carol likes to attend the games just as much as I do. You've got to be a pretty serious sports fans to buy season tickets.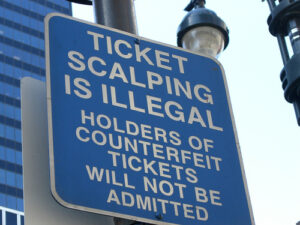 TICKET SCALPING (PROMOTIONAL WHOLESALING)
I almost never buy a ticket to a game in advance (season tickets above excepted). I would prefer to simply show up at a venue and "bargain" with folks who have a ticket to sell. I can nearly always get a better seat location at a lower price than what 99% of the fans at the game were able to get. For me, it's the only way to go.
I have bought and sold hundreds of tickets in this fashion. On only two occasions have I ever had a problem.
One of those times I was buying and selling tickets to the NCAA final four outside of the Georgia Dome in Atlanta, Georgia. In a couple of hours, I had bought and sold three tickets yielding a $450 profit. I "reinvested" my money, or $400 of it anyway, in a great seat location to the semi-final game. When I discovered the seller had also included, seemingly by mistake, a ticket to the championship game you couldn't wipe the smile off my face.
However, a smile is simply a frown turned upside down. When I tried to enter the stadium with my $400 ticket it wouldn't "scan". It was counterfeit! That didn't faze me too much. I quickly found a $50 ticket about as far away from the action as Macon would have been. However, I soon "upgraded" myself by finding a seat to sit in at about center court. My "net" cost for the ticket was ZERO and I had a life story to tell.
On another occasion, I was in Vancouver to see Michael Jordan and the Chicago Bulls play the Vancouver Grizzlies. This was Jordan's last season and I wanted to see him play. I bought a ticket from a scalper. I was safely inside the arena and sitting in my seat when the usher came up and said, "May I see your ticket please"? I showed him my ticket and was soon told that the ticket had been reported stolen. I would not be allowed to sit there but at least they didn't kick me out of the arena. I went down to the customer service center and they sold me a mid-court seat for face value. I now had about 150% of face value invested in this game but a great seat. At halftime, the Bulls were ahead by about 40 points and Michael Jordan, the player I had come to see, didn't play at all in the second half.
CONCLUSION
I've been lucky enough to go all over the country and the world in pursuit of sport. I know I am fortunate and never take anything for granted. The cool thing about sports is that you never know the outcome in advance. You can root for "your" team even though in the end it's just a game.
Thanks for taking the time to see where I've been. What are you waiting for? Now get out there and add to your own life experiences!
All the best,
Randy Lewis
San Clemente, California USA