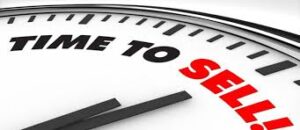 The case for selling high-quality used stuff YOURSELF!
When you buy a new car how do you get rid of your old one? Are you willing to sell it yourself? When it's time to upgrade from one cellphone or computer to the next newer more powerful model, do you feel comfortable selling the old item on your own?
I wanted to share my experiences with selling used automobiles, cell phones and computers. After monitoring this conference for years I get the distinct impression that many people wouldn't want to sell these goods themselves.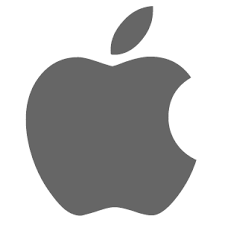 I like to upgrade my cell phones and computers on a more frequent basis than probably most. I buy the best and take really good care of everything that I own. When I'm upgrading frequently I need to have an outlet for the products that I won't be using anymore.
I don't upgrade automobiles all that often, maybe every five or six years. For some that might be "often" and for others not so much. However, when I consider that we upgrade my wife's cars on the same frequency that effectively makes the family automobile upgrade timing somewhere around three years.

When I'm selling my computers and cellphones I use Craigslist. I've done that for well over a decade. With automobiles, I'll put an ad in Craigslist and Autotrader.
I'm sharing my experiences in the hopes of giving you some level of confidence if you don't currently have that confidence, that you can sell your products for premium prices and sell those items quickly. I will tell you that my background is in sales. That might make me more willing to do these transactions than others. That's just a guess.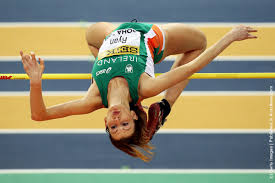 I do understand that what might be easy for me might not fit someone else's personal wheelhouse. I'm sure I could listen carefully to the instructions from last year's Olympic high jump champion on how she won the gold medal. Despite both listening to and understanding the process I could never match her results. Nevertheless, I think selling your own "high-quality used stuff" is much easier than learning how to high jump at an Olympic level.
A key to success in this arena is to begin by buying the "best". Why? The best stuff doesn't depreciate as fast. The best stuff, even on a used basis, is much more in demand, than the cheaper stuff. Buying the best will cost a bit more at the beginning.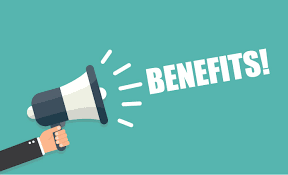 However, there are two benefits of value when you buy top name brands. First, you get to enjoy the benefits of those products for years. Then when it's time to upgrade you can sell these products for more.
Today, I'm concentrating on selling automobiles. However, this process works for cellphones and computers and more. What "best" brands qualify for this process? For me, the answer is Lexus automobiles, Apple iPhones and Apple MacBook computers. These aren't the only brands that fit this category. These are the brands that I have used and then resold with success. I've enjoyed the benefits of using these brands and then selling them later with small depreciation amounts relative to many other choices. Ready to hear about my process?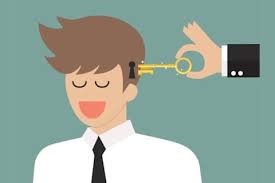 Let's get started. Remember, to put on your "I'm open to new ideas I might not ever have tried" hat. Yes, you might have to dust that hat off. Ready? Let's do this.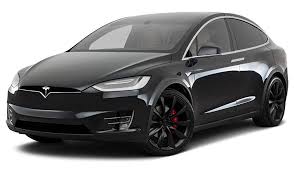 I just purchased a 2020 Tesla Model X automobile. That left me with a 2013 Lexus RX 350 SUV sitting in the garage. My car had 81,000 miles on the odometer after seven years of ownership. Over those seven years, that's a bit less than 12,000 miles a year of driving. In the used car business that's classified as average mileage, not high or low. My Lexus was in excellent condition mechanically and appearance-wise. That's important.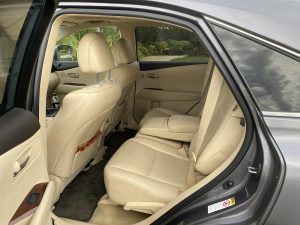 The car's interior was in very good condition (above photo taken before I had the car detailed). Even so, I invested $150 to have a professional auto detailer go through the interior. When the detailer was finished, he took nearly four hours to do his work, it would have been difficult to tell my seven-year-old interior from a new car. Then I washed the car, polished the upgraded after-market chrome wheels and it was ready for sale. Easy peasy so far right?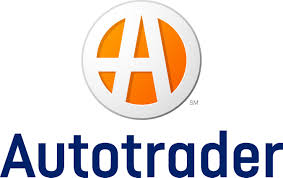 When I took the title to my Tesla I had about a week before I was going to begin an international trip that would last nearly three weeks. I figured I would throw an ad in first Autotrader and then Craigslist at a higher price. Then I could see if I would get any action before I left on my trip. If I didn't sell the car no big deal. When I returned from my trip I could put my full effort into the project of selling it. My timing was during the month of January. That might not be the best time of year to be selling a used car but in California, it's not a problem.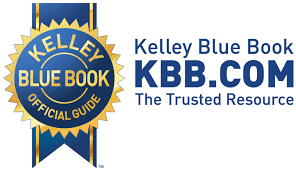 What was my car worth? I think an excellent source to answer that question is Kelly Blue Book (www.kbb.com). By the way, when I went to kbb.com using my Safari browser I was told to turn off my pop-up adblocker. I didn't really want to do that. I used my Chrome browser to successfully navigate KBB.  
There I filled in all the data behind the tab, "My Car's Value". I offered up all of the unique information into the KBB online model for what my car's value would be selling it as a private party as opposed to its "trade-in" value with a car dealership.
I told KBB that my car was in excellent condition. They came back and reminded me that only 3% of cars are truly in "excellent" condition by their standards. By KBB's thinking, only 23% of used cars were in "very good" condition. Were they trying to intimidate me? I stuck with my guns. I told 'em my car was in excellent condition. I truly thought it was.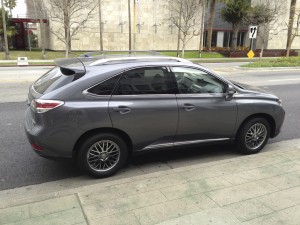 When I bought my new Tesla, Tesla Motors offered to buy my 2013 Lexus (above when new) for $14,900. That would have been the easy way to rid myself of an extra car. However, as most people know, the easy way is not always the most profitable way to do business.
Why would Tesla offer me $14,900 for my car? There are two reasons that come to mind. First, if they bought my car that made it much easier for me to buy one of THEIR new cars. Secondly, if they gave me $14,900 they would hope to sell my Lexus RX 350 for more than that. They would profit not only on the sale of a new car to me but on the sale of my used car as well.

Tesla also told me I could take my car to CarMax. CarMax is the largest seller of used cars in the country. If CarMax offered more than $14,900 then Tesla would match that offer. I called CarMax. I told them what Tesla had offered for my car. I asked them if they might be able to top that price. CarMax told me that I could make an appointment and have them see my car in person. However, the salesperson told me, in all likelihood, they would not beat Tesla's offer of $14,900.
Could I be very direct with you for just a moment? If you think that the dealer you're buying your new car from or a place like CarMax is going to give you a red-hot offer for your used car I ask that you think again. Neither of these outlets can give you "retail" when they are going to turn around and try to sell your car for "retail". Are we clear on that? The new car dealer or CarMax is going to give you a low enough price where they can still make thousands. You might be OK with that but I didn't want anyone to think that the new car dealer or a CarMax like outfit is going to give you as much as you could get selling your car yourself. I feel better getting that off my chest.
How did Tesla come up with their offer? They looked up my car's value in Kelly Blue Book and gave me the "good" condition price. KBB says 54% of cars fall into the good category. Tesla's price wasn't a bad offer. It would have been the easy way out. However, as you will come to find out I could do better.
The automobile advertisements that I used, all online, were outrageously inexpensive. I paid Autotrader just $49 for an ad that would last thirty days.  Craigslist was even less. They charged me five bucks! Someone else recommended using eBay Motors. That might have been a good idea but I never got around to doing that. I think eBay Motors was going to charge me $95 for their ad.
How did I develop my advertisement? I drove my car to a vacant area and took several digital photographs (above). I uploaded those photographs and copied selling information from other people who had already had ads online for my Lexus model. Search and reapply, right? My ad was ready to go! That entire process took less than an hour.
This is what my final Craigslist ad description looked like.
"Probably 75% of the car's mileage has been freeway miles driving from San Clemente to LAX. I have just had the car detailed and it looks great. You won't find a better 2013 Lexus RX 350 with this mileage in Orange County."
The Kelly Blue Book site estimated the private party selling price for a car like mine in excellent condition was $17,973. Let's call that $18K. I listed the car for 19,900. Remember, I only had a week to sell the car before my long trip. If I sold it at or near this price fine. I didn't need to sell quickly.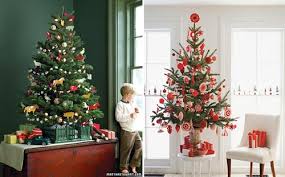 After five days I hadn't really gotten any sincere interest in the car. This was the weekend between Christmas and New Year's. I didn't know if that timing was good or bad. Yes, people probably had that time period off. Maybe they had more time to look at ads if they needed a new used car.
On the other hand, Christmas might have tapped them out financially. Maybe people were traveling or had guests visiting them. In those cases, there would be little time to be thinking about buying a new used car.
I did get a few texts from automobile-related entities offering lower prices. The Lexus dealership where I had originally purchased the car offered $15,000. Another automotive company offered "up to $16,500". I was pretty sure that was not an offer of $16,500!
Why would a dealership offer me $15,000? There is a simple answer to that question. They figured they could sell the car for quite a bit more. I did respond to the dealer with this message. I told them, "I can't sell you my car for $15,000. I'm trying to make the same profit you would be making by selling the car at a higher price". As you might imagine I never heard back from those folks.

I even got an email from one gentleman telling me that the car was too high priced (at $19,900) and that I would never ever sell it. I must admit I couldn't resist replying to him and asking why he would take the time to write a fairly long email when he had absolutely no interest in my car!
Parts of my original ad read something like this. "I take very good care of my cars. It is rare when I sell one of my cars that the first person I show it too doesn't buy it". Why would I make this statement? Because it was true! The anonymous gentleman told me he thought that was an "arrogant" way to make that point. Then I told him he was the arrogant one to send his message in the first place. And there you go! Sadly, I lost the guy's email address. I very much wanted to tell him how thing's turned out.
I did get one spam text asking for information about the car. His message alerted me to the spammer's intent. I told him to get lost. Nope, never heard from him again either.
It is true. Because the stuff I'm trying to sell is always in excellent condition I almost always sell to the first person who comes to see whatever I am selling. After my ad ran for four days at 19,900, with no real action, I elected to lower my sales price to 18,500 just three days before I was to leave on my trip. One of the best things about electronic ads is that you can change the text online with just a few clicks.

Within 36 hours I got text messages from two interested buyers. I made arrangements with one couple to meet me at a local grocery store parking lot near my house. We were meeting on New Year's Day no less. They had to drive an hour from their place on crash and burn timing to meet me before it got dark. No one wants to examine a used car in the dark. I was thinking I should pay the Ralph's grocery store company a commission. I've sold more than $75,000 worth of items in their parking lot!
The couple showed up on time, took a test drive without me, and ended up agreeing to give me a full price offer of $18,500. That was $500 more than Kelley Blue Book's excellent condition price.
Often times, especially over the phone or in emails/text messages, one of the first questions a prospective buyer asks is, "Are you flexible on your price?" I have had a lot of negotiating training in both the classroom and in real life. One of the best things I've learned is not to "bid against yourself".
I had offered my car at $18,500. The next "bid" needed to come from the buyer, not me. Folks, that is a critical point in the negotiating process.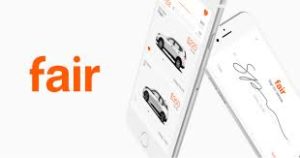 I have a simple response that I use in either written form or in person when someone asks me if I am flexible with my price. I tell them, "I think I have priced my car fairly. If you come to see what I'm selling and it is not 100% as I have described in my ad or anything that I've told you is an exaggeration then I could see that you might want to pay less. However, if everything I have told you is fully accurate then I feel my price is fair". I think people appreciate this approach. This response also seems to eliminate the "bottom-feeders".
I think a lot of people might have been inclined to take the $14,900 offer from Tesla. I wasn't. I ended up making $3,600 more by selling my car on my own. By the way, CarMax, who wouldn't even match the Tesla offer at 14,900, was offering several cars identical to my 2013 Lexus RX 350 model in the $20-$23,000 price range. Car dealers have told me there is much more profit available to them selling used cars than new cars. I can see that!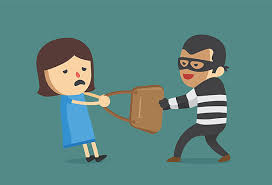 It seems to me that lots of people seem to think they are going to get ripped off by undesirables at every turn in their financial life and sometimes in their personal lives. They think someone will steal their identity, their purse, their car and more. I don't see things that way.
As I tell people I don't think there are as many criminals in the world as the news stories would have you believe. Remember that the media, be that radio, TV or print are profit-based businesses. They generate revenue by having controversial, aggressive coverage. That coverage draws readers and viewers. Those viewers and their eyeballs generate more advertising dollars. More advertising dollars provide more profit for the media company. Get it?
There is a distinct market for used high-quality goods. Some people either don't want to or can't buy these products new. I prefer to buy good brands new. However, others like to get those same brands on a "pre-owned" basis.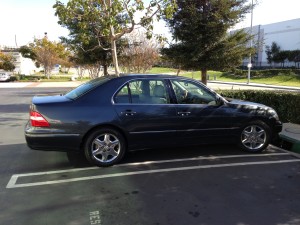 How do I think the couple will do who bought my 2013 Lexus RX 350? If I had to guess they got a great buy. When I bought that 2013 Lexus I gave my 2004 Lexus LS 430 (pictured above – then nine years old) to our son. He's had that car for seven years now (it's 16 years old today) and has never had a major repair expense during his time of ownership.
I've had brand new Lexus automobiles since 1999. My wife switched over to Lexus in 2014. During that 20-year period of Lexus ownership, I've never had a repair expense. By the way, that one family transfer to our son is the only time I have not sold my cars to the general public.
The couple who bought my car are getting a car that visually looks virtually the same as when I drove it off the new car lot. The car has 81,000 miles on the odometer. I wouldn't be surprised if that Lexus operates well until it reaches 200,000 miles of even more. At 12,000 miles a year that's a long time into the future. If they keep the car for ten years their annual depreciation expense will be small.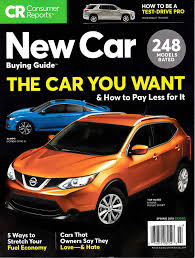 Many of you have read about my "New Car Buying" process. If you haven't seen that here's a link to that post on my website.
If you buy a high-quality brand at a good price, then enjoy that high-quality brand during its lifetime, and then sell that item when you're finished with it, you will have done very well.
I bought my Lexus RX 350 on December 29, 2012. It was a brand new 2013 model. I know I bought it two days earlier than what I recommend in my new car buying process template!  
I paid $39,600 for my 2013 Lexus RX 350. What a new car value! That was about 2,400 under the invoice price of the car. A year later I bought my wife a 2014 Lexus RX 350 for $3,300 under invoice, my personal record. Remember, never compare your purchase price to MSRP. Now I had sold my 2013 Lexus RX 350 for $18,500 or $500 above KBB's excellent condition price.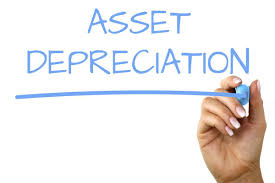 During my seven years of new car ownership, the depreciation amounted to $21,100. My 2013 Lexus RX 350 had depreciated only 53.3% over seven years. That is just about as low of a depreciation rate over this time frame as anyone buying a new car could possibly expect. PLUS all during those seven years, I was driving a Lexus.
All I can really do is share my personal experiences, which probably involves selling 10 automobiles. I've sold that many cell phones and computers or more over the past 15-20 years as well.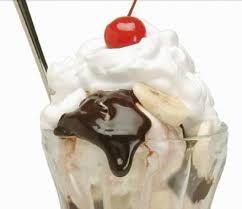 Listen up. We're getting to where we put the cherry on top of the sundae. There is real money to be made on both the buying end and the selling end using my strategies. Let's say I paid $2,000 over invoice for my new car. That wouldn't be unusual at all. If that happened I would have paid $4,400 MORE than I paid using my "New Car Buying" method for my 2013 Lexus.
Let's say I took the easy and fast way out and sold my 2013 Lexus to Tesla for $14,900. That's $3,600 less than what I did sell the car for at $18,500. When I combine those "buying and selling" numbers ($4,400 & $3,600) I get a cool eight thousand dollars. Eight grand over our average new car churn time frame as a family of three years starts to amount to some real money pretty quickly. I think you might see where I am going with this.
I've never had any negative consequences of meeting with buyers and negotiating the deal. As a matter of fact, I've met some really nice people in the process. It's actually a sad day, along with being a happy day, when I have to part with one of these items that I have "babied" every day during my ownership.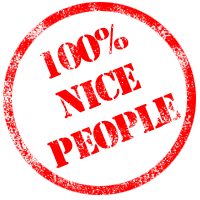 As a matter of fact, the folks I sold my Lexus to were extra nice. When I met them they drove up in a 2007 Lexus RX 350. I could tell from their appearances and our conversation that they were nice folks. I didn't ask them for anything as "security" when I let them take my car for a test drive. I simply gave them the keys and told them to drive it wherever they wanted. I think my approach helps build confidence from the buyer's point of view.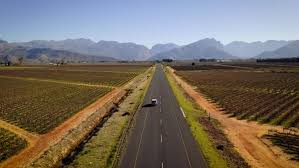 Off they went. They just drove my car down the road and out of sight. I must tell you that I did take a picture of their car's license plate. If their appearance had been "questionable" I might have thought differently. If they have driven up in a 1960s VW van with a psychedelic paint job I might have felt differently. It's entirely possible I would not have allowed a test drive at all. Is that profiling? Yes, it is.
After we agreed on the purchase price we made an appointment to meet at a nearby AAA to do the paperwork the next day. I wanted to close the deal with cash. They didn't feel 100% comfortable walking around with $18,500 in cash. That seemed to tell me they weren't drug dealers! They wanted to go with a bank wire transfer. I agreed.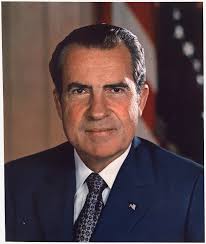 The next day we met at AAA. By that point, their wire transfer was in my bank. Luckily, I'm not a crook. I got that line from Richard Nixon! With their money in my bank account, I could have driven my Lexus to Tijuana and lived the good life on $18,500.
On the other hand, if we arrived at AAA and their wire had not cleared my bank at that point I would be giving them my pride and joy with no money on my side of the ledger. Sometimes you just gotta trust folks even when the media is screaming constantly in your ear that you shouldn't.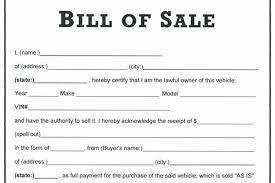 By the way with every car I sell, I use a Microsoft Word template "Bill of Sale" document. This template can be customized to meet any need. The bill of sale is essentially spelling out what is being sold, how much is the product being sold for and requires the names and signatures of the buyers and sellers. Additionally, and very importantly, the bill of sale includes the following.
The sale is subject to the following conditions and representations:
Seller certifies to the best of the Seller's knowledge that the odometer reading listed in the vehicle description above reflects the actual mileage of the Vehicle. The Vehicle's odometer was not altered, set back, or disconnected while in the Seller's possession, and the Seller has no knowledge of anyone doing so.
Seller warrants to Buyer that Seller has good and marketable title to said property, full authority to sell and transfer said property. The property is sold free of all liens, encumbrances, liabilities, and adverse claims of every nature and description whatsoever.
Seller has no knowledge of any hidden defects in and to the Vehicle and believes to the best of the Seller's knowledge that the Vehicle being sold is in good operating condition. Said Vehicle is otherwise sold in "as is" condition and where currently located."
I would never ever misrepresent an item I was selling. I have never heard from a buyer that anything went wrong with what I had sold them. I think it is important to have a clear understanding between both the buyer and the seller that the car is being sold "as is".

When we met these folks at AAA we had a little bit of time to chat as we waited for the title ownership to be changed. The wife of the couple buying my car admitted that she had "Googled" me last night. She found my website. She was so impressed with some of the economic advice I share of my website that she was reading it to her husband! She even told me she was going to be using my Priceline hotel strategies at her earliest opportunity!
When the deal was finalized we received this text from the buyer.
"We just wanted to say thank you so much for the beautiful car. The transaction was smooth and easy for us and we will truly cherish having this beautiful vehicle. It was a pleasure meeting your wife Carol. Take care and God bless you."
That reminded me of when I sold my last MacBook Pro computer. I met the buyer in our local Starbucks. When the deal was finished he sincerely thanked me for selling my computer to him. Yes, there are a lot of good people out there.
You can meet some very nice people selling your "high-quality used stuff". Today this couple got a great car and we got an excellent price. This was a win-win situation.
In summary, I don't know how much easier it could be to throw out a couple of online ads at a cost of less than $100, then field a few text messages and one email before meeting with just one set of buyers that yields more than $3,000 in extra income compared to the original Tesla offer.
Of course, my background is Sales. I like to think that I learned something in that profession during my entire business career that I can reapply almost on a daily basis.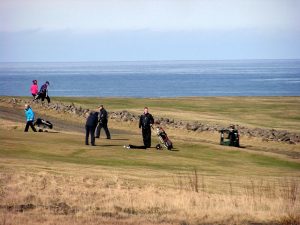 At the risk of offending some, I will tell you that I learned something in sales that I didn't really like. What was that? As I managed people I learned that most people are resistant to change and therefore, in most cases, can't change. Don't worry. It's the same way in golf. People's golf skills are like their DNA. They really can't be massively changed. If someone, as an example, has a good short game and a questionable long game that will be the case for pretty much ever.
I told you my strategies saved me $8,000 coming and going with just this 2013 Lexus RX 350. I could have made a case that the entire situation saved me EIGHTY THOUSAND DOLLARS and some people are never going to go online with Craigslist and place an ad to sell their car. That's O.K. Everybody is different. Most people can't change what is in their "wheelhouse". I'm never going to see the value in making my bed on a daily basis or keeping my desk clean. Some people would rather make their bed than use Craigslist. That's O.K.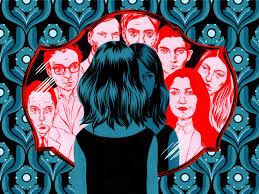 So that's my personal experience with selling, "high-quality used stuff". I'll continue to buy premium products, keep them in really good shape and then sell them for solid prices when it's time to upgrade.
Thanks for reading.
Randy Lewis
San Clemente, California