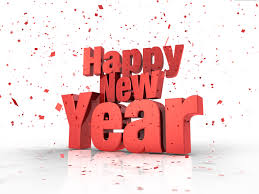 It's been another fun and productive trackchasing season from out west. I'll take a moment to post my once a year message detailing how things went. For the most part I will stick to just the facts, although I'll throw in a couple of opinions as well. No one can dispute the facts. Everyone can have a different opinion.
However, before I go forward a big thanks goes out to all of the people in this forum who help me throughout the year. As the longest tenured member of the conference besides founder Will White it's a pleasure to update you on my results.
It's difficult to compare one trackchaser's results with another's. Like any kind of comparison one person brings certain advantages to the party that another does not. The astute student of trackchasing fully understands that I face some significant challenges that my fellow competitors do not.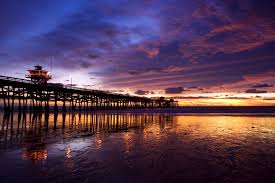 A couple of these challenges are more than obvious to anyone who gives much thought to the situation. There's a good likelihood that my hometown of San Clemente, California might be the very best place to live in the country if not the world. Who can argue with average high temperatures that range from 67-77 throughout the entire year? We get virtually no rain. We are cooled by ocean breezes each evening and have to put up with ocean views with the very best sunsets from just about every spot in our sleepy little seaside village.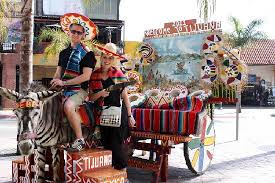 However, from a trackchasing point of view San Clemente couldn't be a much worse location. Our house is just 74 miles north of the Mexico border and the city of Tijuana. It's 100 yards east of the Pacific Ocean. What does that mean? There aren't many racetracks anywhere close to where I live. Some 80% or more of the tracks I've seen are more than 1,500 miles from my home location. No other trackchaser has ever faced such a geographical disadvantage.
As you will note below I have now seen more than 2,000 racetracks. Let's say there are 2,000 tracks that were active in the U.S. last year. There might not be that many but stay with me for a moment. If a trackchaser has seen just 300-400 tracks that still leaves a lot of "dots on the map". However, if a trackchaser had already seen more than 2,000 tracks how many more can there be left to see in the U.S. or even the world for that matter? Makes sense that this is a major disadvantage doesn't it? My uphill battle doesn't stop there.
I'm sure I could have seen a lot more tracks if I had 10 weeks off in the summer for the past thirty years. Nope, I was a workin' man. When I did get a vacation I took my family somewhere and it wasn't to a racetrack.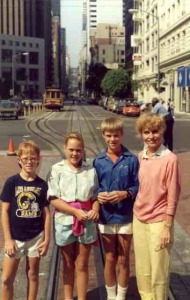 Let me show you what the impact of being a family man can have on the hobby of trackchasing. For a 15-year period beginning in 1980 I averaged just 12 new tracks per year. Why? In 1980 our kids were aged 2, 4 and 6. By the time the 1996 season rolled around (15 years later) our kids were 17, 19 and 21. It was during these important 15 years that I didn't go trackchasing. I went to family events. I coached baseball and basketball. I went to three soccer games each weekend and I don't like soccer.
Of course I was working full-time during this period. I certainly wasn't going to leave my family over the weekend after working a 60-70 hour workweek from Monday through Friday. Weekends were for family activities.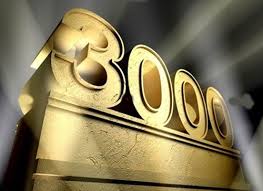 I often wonder how many tracks I would have had I been an "active" trackchaser during those 15 family years. Would I have 3,000 tracks by now? Maybe. As it is I'm stuck with a somewhat puny trackchasing total of more than 2,000 tracks. Do I ever regret spending time with my family during our children's formative years. Are you kidding? Not in a million years!
Heck, if every other farm pasture in California held an autocross race my totals would be greater than they are today. Truth be told if you can see a race in California on something other than Saturday you've done something. If my working wife provided funds for me to trackchase I could have "invested" those monies in another track visit or two. However, our family plan called for Carol to invest her energies in family not "work for pay" activities.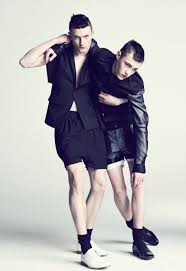 I have never subscribed to what I call the "dependency" trackchasing model. I don't depend on anyone else to support my trackchasing. I don't have to have someone else come along in order for me to make the trip. Importantly, I would never want to depend on my friends to foot portions of my trackchasing bill. Mixing friends and finances is never a good idea.
From afar I've seen trackchasing friends "dumped" and others "exploited" using the dependency trackchasing model. I am not dependent on anyone else doing the driving, paying for the gas or anything else. This gives me a much bigger degree of freedom to go where and when I want to go. It also gives me 100% maximum freedom to decide whom I might go trackchasing with.
No, I do not have any of the advantages listed above. However I must and do have other advantages. If I didn't I never would have seen as many tracks as I have. Maybe my fellow competitors can figure out what those advantages are.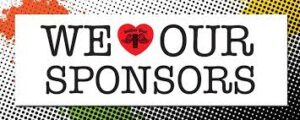 However, I do have sponsors. I never want my sponsorship capabilities to sound like boasting. What I do want you to understand is that I couldn't do this without my sponsorships. I don't have the big travel budgets of those "Dreaded East Coast Trackchasers". Heck, I'm been unemployed for the past 12 years for gosh sakes. When I go on these trips I don't have to bring someone along just to help pay the expenses. I don't ask my wife to work so I can use her earnings to pay for trackchasing. I am 100% responsible for getting me and often times Carol to these events. I am not beholding to anyone. However, I am most thankful for my sponsors. Without them I couldn't do this. My sponsors allow me to travel first class. Thank you sponsors!
I have heard from some trackchasers who say that "if they were retired" they could achieve the results I do. There's certainly no reason not to believe that. However, it's not retirement alone that allows me to strike fear in the heart of nearly every competing trackchaser.
Take a look at the top 15 or so trackchasers on a worldwide basis. Please don't take this as a criticism. It's simply an objective analysis of the current trends.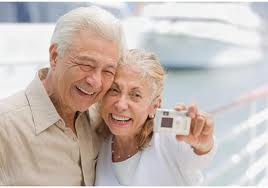 Almost all of these folks are of a retirement age. Some are retired; some are semi-retired and some still work. Here's the deal about retirement as it relates to trackchasing. One has to retire at a young enough age to have the drive and stamina to head out on the road weekend after weekend.
I retired in my early 50s. I had a lot of energy for trackchasing at age 53. Truth be told I have just as much energy for the hobby today at age 65. I never get tired. If you graphed my results from early retirement through the past 12 years you wouldn't see any drop off whatsoever.
Take a look at the retired or semi-retired trackchasers who retired much later in life than I did. Are any of them seeing 100 tracks year after year as I have done in trackchasing? Heck are they seeing just 50 tracks in a year? The short answer is "no". Most of them are seeing far fewer tracks in retirement than they ever did while they were working. No, my advantage is not being retired but part of it is WHEN I retired.
I didn't get to retire at age 53 without having a strong background in financial planning. Did you know that every dollar you spend at age 50 is FOUR dollars you won't have in retirement at age 70? That means a simple trackchasing trip that costs $250 today will amount to $1,000 you won't have in retirement twenty years later. That's only important if you think you're going to need some money in the bank when it comes time to retire.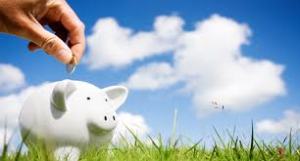 By the way I share a lot of diverse stuff on my website at www.randylewis.org. If you're looking for some assistance with your own financial planning I recommend you check out this link:
If you're less than forty you've still got time to get with the financial program. You just might gain the financial freedom you'll need to see more and more tracks all over the country. If you're 40-60 you're in the "fourth quarter" of retirement planning. It's not too late but you can't wait any longer. Finally, if you're sixty or more forget the link I shared. You've made your bed. I just hope you didn't spend too much money on trackchasing too early in life. To have a sound financial plan for the future you might regret that trackchasing spending that you made last year.
So you don't want to retire too early because you won't have enough money in retirement with no paycheck coming in. Also you don't want to retire too late or you won't have enough energy to do the things you constantly told people you would do "when you retired". Sadly, too many trackchasers never even make it to retirement.
Most folks look forward to their retirement and well they should. When planned for properly it is a wonderful lifestyle. However, the person who is always saying "When I retire…..I'm going to do this and I'm going to do that" is slightly misdirected in my opinion. Too many people think their life will magically change in retirement. I can't think of a worse thing than going to work every day for years in a job you dislike so much that you can't wait to leave it. Some folks don't make it to retirement and others aren't prepared for it when it does comes. It's rarely a good idea to use the "when I retire things are going to be so much better" approach to life.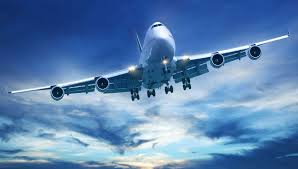 Still others think that my having an "airline sponsorship" is the reason I've seen so many tracks. How often have you heard that "if I could fly around for free like Randy does….". I believe the data would disprove that theory as well.
By the way I go out of my way to use "data" to support the points I make. This comes from my business background. You couldn't say stuff where I worked unless you could back it up with facts. That's a lot better than making grandiose statements that have no basis in fact.
Folks if you're going to have an airline sponsorship you have to have it at just the right time in life. If you have it when you're too young and still working you won't have time to use it. If you have it too late in life you won't have the energy to use it! If everything worked out and you had the time and the energy for an airline sponsorship then you would need the PATIENCE for the program. I doubt many people would like the idea of getting on an airplane only when there was an open seat. If you didn't make it you would be waving good-bye to the plane at 11 p.m. when no more planes were leaving for the day! Then what would you think of your sponsorship?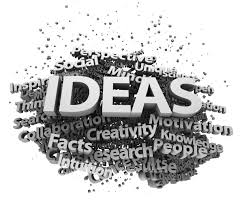 Granted I have brought several innovations to the trackchasing hobby. Airplanes were one of the first. That is not to say other trackchasers have not flown on a plane from time to time in order to see new tracks. However, I was the first to use airplanes week after week in the hobby of trackchasing. I've been doing that for years.
I've introduced several other innovations into the hobby of trackchasing as well. They were done in the name of time management and cost reduction mainly. Most involved technology of one form or another. Remember the primary purpose of technology is to make one's life easier and more productive.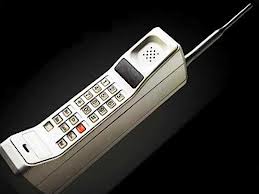 In addition to using airplanes I was the first trackchaser to use a cellphone or bring a laptop on the road. Nobody was using GPS when I first started with that technology. Then when people had moved up to a stand alone GPS unit I had moved on to a faster better method of using my cellphone as a GPS device. I was the first to have a personal website detailing my trackchasing adventures. For years I advocated using rental cars in lieu of wearing out my personal car chasing dirt tracks. It's rare that more than 1-2% of the miles I travel for trackchasing each year will be put on my own car. That's a big advantage when it comes time to trade it in. We all know the biggest expense of automobile ownership is depreciation. What accelerates depreciation? Excess mileage!
Late last year I introduced UTV racing to the hobby. I feel a little badly about this one. UTV racing is so much more developed in the west. I'm estimating I'll see upwards of 200 UTV tracks before I'm finished. As the years go by my innovation advantages lead times get shorter and shorter. My fellow competitors are catching on a little more quickly than they ever have. It's not all that much different than the leading racer in the area having all the technical and mechanical advantages. Then his competition begins to buy everything the leader has off the store shelves. However, if my form of "sharing" helps make it easier for everyone else that's O.K. with me.
I told you my trackchasing life hasn't changed much since I first acquired my airline sponsorship in late 2006. What does the data tell us? In 2005, BEFORE I secured my airline sponsorship I saw more tracks than I ever have before or since, 182. During that 2005 season I flew more than 99,000 miles. The year before in 2004 I flew 104,000 miles to the tracks I visited. Nope. I didn't start racking up big trackchasing numbers AFTER I got an airline sponsorship. I've been flying big numbers of miles for years and years to get to the tracks. I have too. I live just north of Tijuana, Mexico!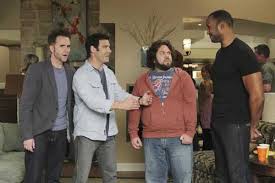 I enjoy looking at the "demographics" of trackchasing. For the most part the hobby is made up of a convenience store owner's dream. Over the years single males have dominated the hobby. That has proven to be the best profile for participating in the trackchasing hobby. Why? The single male doesn't have to ask anybody for approval to drive on down the trackchasing trail. I would wager that well over 50%, maybe 75% of all tracks have been seen by males when they were not married. I find that rather amazing.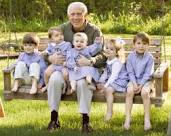 There aren't many chasers who are married, have kids and have grandkids. All of those family members require a time commitment. This is one area where I DO have a major advantage being retired. I can frequently trackchase on weekends, and then because I don't have to go to work on Monday mornings I can spend time with my family all during the week. Some trackchasers with families have to work during the week, Then they are gone all weekend going to races. They have almost no time for family activities. Folks, trackchasing isn't important enough to short change your family. I remember telling that to a trackchaser at an indoor show several seasons ago. I'm don't think he "heard" me. Maybe that's why the hobby attracts the decidedly less family-oriented demographic.
If you read my posts you will see me questioning trackchasing's "Founding Fathers" from time to time. Of course, hindsight is 20/20 as the saying goes. I thing they missed the boat when a hobby of "track" chasing does not include drag strips, off-road racing, go-kart racing and the like. It's probably too late to change any of that now.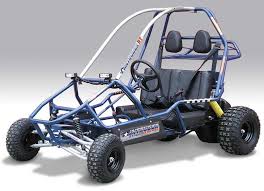 It was good that the go-kart vote was "managed". Had that passed it would have ended up costing me tens of thousands of dollars chasing go-kart tracks all over the country. However, go-kart track countability WILL pass some day. It's just that right now is not a good "time" (wink) if you get my drift.
I doubt the Founding Fathers ever thought the hobby would morph from what used to be fantastic oval track racing to county fair figure 8, autocross, democross, Hulacross, Rallycross etc. However it has.

In the world of business the "Big Guys" Wal-Mart, McDonalds, Exxon have wiped out most of the "ma and pa" outlets in their industries. In trackchasing it's just the opposite. The "Big Guys" of trackchasing, read that much of the top 15-20, have almost stopped trackchasing. They have been replaced by the "ma and pa's" of trackchasing with "small" trackchasing totals of less than 500 tracks or even fewer.
Why did the big guys stop going? The answer is simple. It was the "Geographical Driving Circle" theory that I have explained in this conference and in other places over the years. That theory maintains that when a trackchaser has seen most of the tracks within a 500-mile circle of their home their future trackchasing will diminish greatly. Essentially the hobby becomes a "too little for too much" equation. At that point the tracks are too far away and cost too much with too little return in the form of entertainment. Don't believe me? Check out the results of the top trackchasers after they had plucked nearly clean the tracks inside their "Geographic Driving Circle". You'll soon see what I mean. What does the data show? They've really slowed down haven't they?
The new "ma and pa" trackchasers do most of their trackchasing within their "Geographical Driving Circle". That's much easier to do when their trackchasing lifetime total is less than 500 tracks or so. However, when they see most of the tracks within a day's drive of their location (call that 500 miles) they will run into the same problem so many others have. Are they going to spend the time and money to travel long distances to see more tracks? Will they have to "buddy up"? The folks that have gone before them have voted with their feet. It gets old pretty quick driving 800 miles in one direction to see just one or two tracks.
Below you will read about some of the things I have accomplished in trackchasing. Some will marvel at the results. They are rarely matched by anyone.

Others will brush off those achievements with a "I'm not interested in that" or "I wouldn't want to do" that approach. One trackchaser told me he didn't have any interest in international trackchasing. I mentioned that his lack of interest was liked tied directly to his lack of "means". Presto change-o. As soon as he found a way to do some international trackchasing he was all over that idea.
I look at it this way. Will I ever become the #1 trackchaser in Pennsylvania? Nope. However, you will never hear me say I don't WANT to become the #1 trackchaser in the Keystone state. It's just that I know I will never have that capability. I suggest that trackchasers just accept reality. There are LOTS of things they were never be able to accomplish in terms of trackchasing productivity. That doesn't mean they have to take a "sour grapes" approach toward those who have achieved those accomplishments.
But wait! There's more. I've challenged you with several assertions that are backed up by data. Does it mean there are no exceptions to these theorems? Of course not. However what I've said applies to more and more trackchasers every day.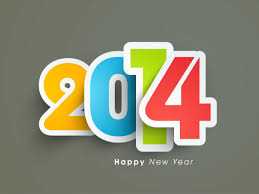 I did want to share my 2014 highlights before I went any further.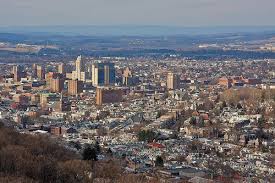 This year I saw my 2,000th lifetime track. Where? The Reading Fairgrounds in Leesport, Pennsylvania. Where else to have such a major trackchasing accomplishment by a west coast based trackchaser than mecca, Reading, Pennsylvania. Yep. I was pretty happy about that.
I wrapped up the season with 2,052 lifetime tracks. I don't expect anyone else to reach the 2,000 track level for several years. By that time I plan to be in a different zip code with my trackchasing totals.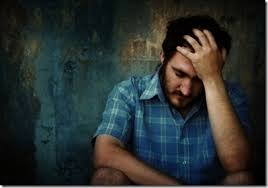 One veteran trackchaser told me that my prolific trackchasing efforts were "discouraging" other trackchasers. Oh my goodness. The last thing I want to do is discourage anyone from trackchasing. He suggested that I not list my trackchasing totals on the home page of my website to limit the apparent crushing impact the results might have. With that in mind I have changed the trackchasing totals on the home page of my website at www.randylewis.org to read "Greater than 2,000". I believe I can almost feel the depression, despair and aforementioned discouragement lifting from the shoulders of some trackchasers.
During the year I saw 130 new tracks. It was my ninth year of seeing more than 100 tracks. I believe only Mssrs. Esser, Sivi and Knappenberger have done that more than once. They certainly know what it takes to see 100 new tracks in a single year. Those guys did a nice job. It's surprising and somewhat disappointing to me that others have done it once and then completely dropped off the trackchasing map.
However, they've done better than most of the top 15-20 lifetime chasers who have NEVER recorded a 100-track season. Additionally, this in the eighth year I've seen more tracks than anyone else. No one has ever done that. Unless the price to be #1 in a single year drops a good deal I would suspect I won't see the most tracks in a single year again. It's just too difficult after already having seen more than 2,000 tracks.

By the way this was my 15th straight year of finishing in the top three when my results are compared to every trackchaser I'm aware of in the world. It's special to have seen the most tracks in 2014 and the most in any given year eight times. By the way, I compare my results with any trackchaser that provides information from any source in the world.
I was pretty impressed with the trackchasing of Edward Corrado. I've never met Edward but it looked like he went about trackchasing the right way. It didn't seem like he did the "five minutes and run" approach which I don't care for at all. It will be interesting to see if Edward can keep up a pace once he is confronted with his Geographical Driving Circle.
I don't have a lot of time for "racechasing", i.e. going back to tracks I've already seen. I put so much time into trackchasing, with the free time I have, it would be a disservice to my family and friends to spend even more time with racing. Nevertheless I did return to several tracks in 2014 that were noteworthy. Here were some of those highlights.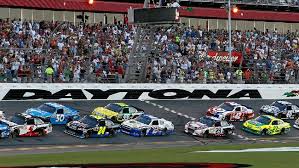 Daytona 500 – I stayed until the end, about 12 hours with the rain delay, to see Dale Jr. win.
Peoria Speedway – this is my boyhood hometown track and also my all-time favorite track. You won't see better side by side racing on a high-banked quarter-mile bullring than at Peoria. I try to go there every year and usually do.
I made a special trip up to the Castrol Speedway in Alberta, Canada just to see Steve Kinser race one more time.
Cornwall Motor Speedway – This is one of my "top 40" tracks. I was motivated to go here because it was a new track for Carol but the racing is outstanding, which is why they draw such huge crowds on a Sunday night. A bonus was running into Rick Young at intermission for the first time in a few years.
I even returned for racing on the asphalt oval at the Havasu 95 Speedway. O.K., I didn't really go back there to see racing on their main track but to add their "dirt" version. Who did I see at Havasu but the "Racing Eckels". What would an Indiana couple be doing in Arizona? Trying to become #1! I have to give them an "A" for effort.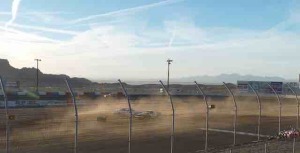 However, that can't happen. I don't want anyone coming into the Far West and thinking they can beat my trackchasing totals. Sorry, it's just not going to happen even for a couple of nice folks like Bruce and Pat. Nevertheless, I was glad to be welcomed with open arms by the "Racing Eckels" who believe 100% in friendly competition.
By the way, from what I can tell the "Racing Eckels" moved from Pennsylvania to Indiana so they could do more "racechasing". Mark this down. Others will end up moving so they can do more "trackchasing". You heard it here first. Imagine someone spending $25,000-50,000 or more in relocation costs just so they might move up in the rankings. And you think I'm kidding when I say I wish I had the financial resources of the "Dreaded East Coast Trackchasers".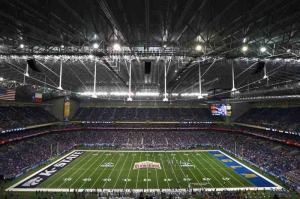 By the way here's how it works for me. I never set a goal of seeing a specific number of tracks in any given year. I look at my calendar and block out significant family commitments. Then I'll check UCLA's football and basketball schedules. There are always important golf outings with my friends. I'll have Carol review my schedule for other adds and deletes. Don't believe me? Just during the first quarter of 2014 my non-trackchasing schedule looks like this:
Surprise activity (I doubt it had anything to do with trackchasing) – 1 weekend
Grandbaby sitting – 2 weekends
UCLA basketball tournament – 1 weekend
Cruise – 2 weekends
When I think about it trackchasing is really my "back up" plan when I don't have anything going on with the family. I doubt many trackchasers look at it that way. On the days I have open from family activities I go trackchasing. During my trackchasing days I try to see as many tracks as I can. This year I had 22 trackchasing doubles. With the level of track penetration I already have I find that amazing. Most of my doubles, 17, were day/night doubles. I had 4 same facility doubles. Finally, I had one blended double where I didn't see a feature at either track. I didn't have a single traditional double.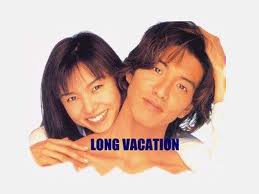 I've been known to take some pretty long in duration trackchasing trips. I used to think 27-28 days was a long trip. This year I took a 42-day trackchasing trip! Yep! I pulled out of my San Clemente driveway one morning and didn't return for 42 days.
During that period I added 36 new tracks to my lifetime totals. Then just four days after that trip ended I was on the road again adding six new tracks before returning home. I guess you could call a commitment like that a "passion for the hobby".
Despite being known at a "flying trackchaser" I drive a lot too. I've driven more miles up, down and over the trackchasing trail than any other trackchaser during the last few years.
As a matter of fact during my 42-day summer trackchasing trip I actually drove 400* miles in a single day. Can you imagine doing that? Have you ever driven more than 400 miles in one day to go trackchasing?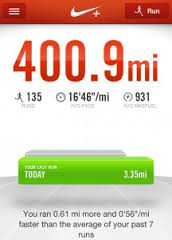 Wait! There's one more important * to the above statement. I not only drove 400 miles in a single day during this trip I AVERAGED EXACTLY 400 MILES OF DRIVING FOR EACH AND EVERY DAY OF THE 42-DAY ADVENTURE! I have the gas receipts to prove it.
I try to be as efficient with my travel time and budget as I possibly can. I've found that's it much better to take one trip to see three tracks than to take three trips to see three tracks. With that in mind I had 26 airline trackchasing trips. For each of those trips I averaged seeing 4.1 tracks. I think that's pretty good. Nobody averages four tracks per trip. Surprisingly I also had ten trips where I drove from home to the tracks. That's the method most people use. However it's somewhat rare for me to trackchase that way.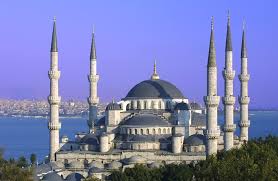 International trackchasing has been a big agenda item for me over the past 15 years or so. In 2014 I added new country tracks in Trinidad and Tobago, Turkey and Azerbaijan. Of course I stopped off in places like Austria, Canada, Germany, Italy and the Netherlands….just to see a few more tracks.
Heck it wasn't that long ago that I couldn't have even told you where some of those places WERE let alone going to visit them. It was pretty amazing when my trackchasing story was told on the nightly news of the Trinidad and Tobago countrywide TV network.
Most of my international trackchasing country trips are 7-14 days in duration. During a trip like that I will likely add one or two countries to my list. The vast majority of these trips are for sightseeing. I get the most pleasure from planning and implementing these faraway adventures. It isn't always easy but it's a heck of a lot of fun. Doing all of my own planning for these trips gives me a much better appreciation for what both Will White and Roland Vanden Eynde faced when they went international trackchasing.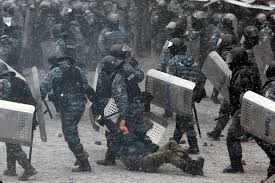 I also had race plans cancelled in Ukraine (political unrest), Serbia (local politics) and Bosnia and Herzegovina (100-year floods). I love international travel and if I can see a new track along the way its all the better. I can't believe I've seen racing in 70 different countries and visited more than eighty. By the way I had four rainouts in 2014, three of them in Canada.
My current international trackchasing total is now an even 300. No American trackchaser has ever done that. By the way comparing results between American based trackchasers and others is difficult. There are just too many differences to make many comparisons valid.  
By age 50 I had only seen racing at four international tracks. It's a good reminder to ask one's self not what they have done BEFORE a certain age (say 50) but what have they done SINCE that point in their life. I have seen nearly as many tracks in Europe (116) as I have in nearby Canada (119) aka "Minnesota lite".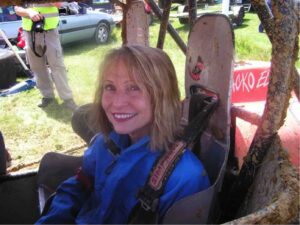 I would be remiss if I didn't mention "Trackchasing's First Mother" in all of this. She has several trackchasing distinctions in addition to being the first to bear a child. Carol's in the best physical shape of any trackchaser in her gender category. She in a lot better shape than me too! Even though she is a self-professed homebody she routinely travels lots and lots of miles. Her totals for 2014 exceeded 75,000 miles of trackchasing travel. How many trackchasers can match that number?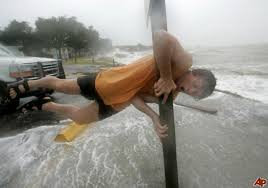 A few years ago Carol ran afoul of trackchasing hierarchy headwinds. At that time she and I were trackchasing's #1 couple. What did that mean? Jointly we had seen more tracks than any other couple. I guess that's not saying much in a hobby dominated by single males. However, I was shocked to see that even by the end of the 2014 season we still held the top spot….by nearly 100 tracks. Thanks to Carol for doing her part. However, if I had married Pam Smith our totals would be untouchable!
My YouTube trackchasing movies have been viewed nearly 500,000 times (that's half a million!). Fans from the states of Pennsylvania and New York always rank in the top 5 for seeing my videos. The YouTube movies, Picasa photo albums and my famous Trackchaser Reports are the many ways I share my good fortune with those in the trackchasing community and outside it as well.
Right now my website has about 300 individual posts. That means there are about 2,000 different pages on my site. Each post currently averages about 1,000 views. One post, "Past Guestbook Comments" has more than 22,000 views! My website has only been around for two years but has around 300,000 hits. That's more than 10,000 hits per week. Fans vote with the feet (and their fingers). They want to see interesting individual trackchasing stories, YouTube videos and photos from these adventures. I only wish that my trackchasing fellow competitors would take time from their trackchasing and share a bit (a lot?) more with fans of trackchasing.
By the way my lifetime trackchasing "list" on my site has about 1,600 views. That's not all that many more looks that what a Trackchaser Report from a kart track would garner. What does that tell me? Folks are not very interested in lists.
My Picasa photo albums do not come with a counter. Based upon the 500,000 YouTube views and 300,000 website views I would have to guess the Picasa photo albums have another 250-500,000, or maybe more, views.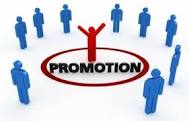 I can't forget to add in the exposure for trackchasing that comes with my at the track interviews, newspaper, radio and TV appearances. With these forms of media helping with trackchasing exposure it's easy to see that my number of trackchasing "impressions" is in the millions. How well known would the hobby be if just a few other trackchasers created "impressions" in the millions? I'm doing all I can to publicize the hobby each and every day.
I must tell you that I find the participation in the trackchaser forum pretty disappointing. I don't know if the reason comes from the leadership or the membership or both? Take a look at the top 25 or so trackchasers. How many of them make a post? Not very many. The overall content seems to be lacking as well. Many of the posts are a "thank you" to someone else who has already posted. Then that person somehow sees a need to respond with a "No, thank YOU" post. OMG. I have to give a shout out to Guy Smith. He does the best job by far of posting informational trackchasing messages.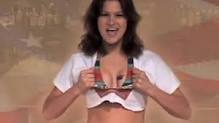 I would say this to anyone who doesn't share or promote the hobby. If you go to a site like mine (or anybody else's in the hobby of trackchasing) for information, entertainment or for any other reason and DON'T share track info with fellow trackchasers and the public then you are "ripping off" the system. Can I make that point any more clear?
Seeing local sights and experiencing the local environment has always been a top priority for me during my travels. I call these visits "Trackchasing Tourist Attractions". Check out the link below. You'll see hundreds of major and not so major sporting events, musical concerts and sights that were important parts of my local trackchasing landscape.
Trackchaser Tourist Attractions
By the way if these links don't transfer in the trackchaser forum format they are not difficult to track down at www.randylewis.org.

One of my goals going into this year was to complete seeing a Major League Baseball game at every current stadium (30) in the majors. To finish that goal off I had to see games at ten more stadia this past year. I did it! I was surprised at how much extra effort was required to add just ten more far-flung geographical locations to my yearlong travel itinerary.
When you draw a rectangle roughly cornered by Seattle, San Diego, Boston and Miami you've covered a pretty large geographical area. Not very many people would want to take on the challenge of seeing a game at every MLB Park. The interesting part of it all is that almost every ballpark of the thirty was seen during a trackchasing trip.
I don't want to leave out a mention of my top three trackchasing categories of interest. Of course two of those are lifetime tracks and lifetime countries. Over the years I have reached the #1 position in those categories. The gap between first and second in these two categories is large.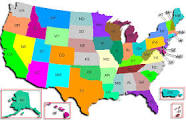 The third category is important too. I still focus on my National Geographic Diversity results. I made a play this year to solidify my leads in the Far West states. Heck if there are enough UTV and novelty events in the future I might even take over the lead in California some day. I didn't think I would ever do that. I made major leadership increases in Arizona, Nevada, Washington and Wyoming. There are no serious challengers in any of the Far West states except in California where I rest at #2.
Leading in "non-west" states like Texas, Iowa and Rhode Island is a good thing as well. It might not be long before I nudge into the top spot in several other Midwestern states such as Nebraska, Oklahoma and maybe even my boyhood state some day, Illinois. Of course if Ed Esser were still on the trail those achievements would be much more difficult.
My 2014 NGD score is now 4.88 an improvement from last year's record score of 4.96. I have a top 5 ranking in 36 states and a #1 ranking in fifteen. I receive NGD penalty points in just seven states.
By the way I no longer post my fellow competitor's NGD scores. I don't want to discourage them! However, if you would like me to compute YOUR lifetime NGD score I would be happy to do it. Just send an email request.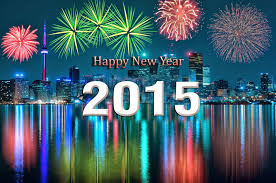 So that's how my 2014 trackchasing season went. For those who like to compare results go for it. I can't expect the 2015 season to be nearly as good. If I had to guess my 2015 trackchasing total will be far less than one hundred. However, I plan to be out on the trackchasing trail as often as my schedule permits.
I'll be posting my 2015 goals on my site by the end of January. I've been setting very specific "stretch" goals for years. It's important to avoid "softball" goals. What's a "softball" goal? It's simply a goal that isn't very difficult to achieve. Having no goals and having a series of softball goals is really about the same. You'll see my goals are difficult to reach. That's why I don't achieve every goal I set. Notice someone who achieves each goal they establish and you'll be noticing "softball" goal setting.
If you already receive my Trackchaser Report that's great. Thanks. If you don't currently but would like too just send me an email.

I hope every trackchaser reading finds something of interest here. Safe travels and good health to all in 2015.
Randy Lewis
San Clemente, California
World's #1 Trackchaser