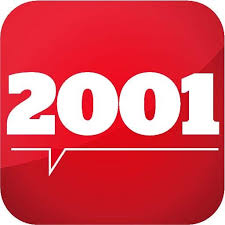 I first started sharing my  trackchasing annual reports back in 2001.  This is the 18th annual publication of my "Trackchasing Annual Report".  I hope you enjoy reading it.
If you only had time to read just a paragraph or two you might want to know, "What were the highlights of my 2017 trackchasing season"?  There were several.
I've got to say traveling to first Namibia and then Macedonia and Ukraine tops the list.  Yes, we saw racing in those countries. 
However, it was the people we met that made those trips the very best.  The folks in each of these three countries went out of their way to make our visit to their home country the best.  Thank you!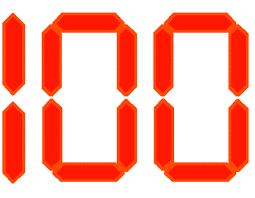 As you know trackchasing is a "counting" hobby.  I guess I'm most pleased with seeing more than 100 new tracks for the 12th time.  That's not easy to do when you've already seen more than 2,300 tracks….now 2,400 tracks!  No one else has seen one hundred tracks more than five times.  Most of the leading trackchasers have never come close to doing it one time.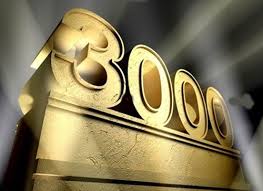 A HUGE highlight for the year was when Carol and I reached the once unheard of total of 3,000 tracks between the two of us. We've been the World's #1 Trackchasing couple for years. We continue to maintain a triple digit lead in this category.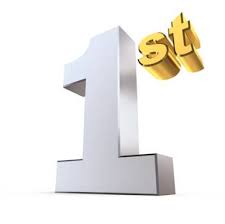 I also saw the most tracks of any trackchaser in 2017 with a total of 115 tracks.  This was the 11th year I've been able to do that.  I've been in the worldwide trackchasing top three every year since 2000. 
It really takes the cooperation of two groups (me and my fellow competitors!) to make this happen.  First, I'll see ever how many tracks I can.  Then some other trackchaser will see all of the tracks they can.  Then we compare the totals to see who has the most. 
It's getting tougher and tougher to defend against the "semi-rookie" trackchasers who decide they are going to get very serious about this "trackchasing thing" for one year.  They begin their trek having seen less than 500 tracks.  It's a lot easier trying to find a new track to see when you've only seen 300 or 400 than when you've seen 2,400.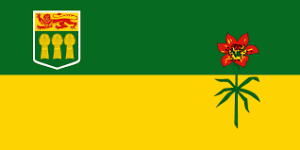 Seeing an ice race in the Canadian province of Saskatchewan was huge. I had never seen an ice race there. My ice racing track total now exceeds 80 in 17 states, provinces and countries. Who would have thought that a guy from SoCal who wears shorts more than 99% of the time would be the all-time ice track leader!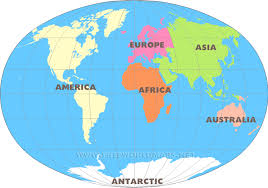 I wrapped up 2017, literally, with a week-long trip to Australia. The racing was good and the weather was good enough to not give me any complete rainouts. I got back to the states on January 1, 2018 ready for another strong trackchasing season.
I've not trying to understate all of the other people, places and sights that were such a huge part of my 2017 trackchasing season.  This abbreviated version of "Sports Center" was just for those people who didn't have enough time to see the entire movie.  For those that do read on.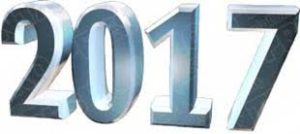 100 new tracks in a single year!
I'm very proud to have seen more than 100 new tracks in 2017.  That's not an easy thing to do.  This was the 12th year I've been able to accomplish that.  Only eight other trackchasers in the history of trackchasing have ever done it.  Most did in once and that was it.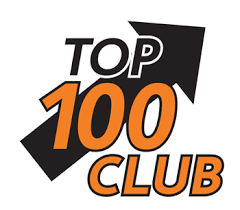 Below is a table that shows who has seen 100 tracks or more in a single year.  It also lists the track totals in each year following the chasers first "century" mark achievement all the way through 2017.  As you can see some folks did it once and fell off dramatically after that.
I first went to 100 or more new tracks in 2004.  During that year I saw 127 new tracks.  The numbers that follow show my track totals year by year since then.
Randy Lewis (2004) 127-182–147-160–102-117–95–113 –88 –109 –130–134–106- 115
Andy Sivi (2000) 100-101-83-67-32-17-0-1-8-0-0-2-3-0-4-5-6
Ed Esser (2003) 114-100-132-105-105-91-91-78-  2012 deceased
Mike Knappenberger (2006) 106-95-167-93-90-75-62-102-71-49-26-11-4
Roland Vanden Eynde (2007) 105-73-74-79-73-60-60-68-51-56-55
Bing Metz (2009) 174-33-0-8-16-15-17-3-4-14
Paul Weisel (2009) 121-83-12-18-28-22-39-33
Edward Corrado (2014) 117-58-59-45
John Ritter (2017) 103
This table draws attention to two items of note.  First, not many people have done this.  About 75% of the top 20 chasers have never reached 100 tracks in a single year or, in most cases, come very close.  For those eight trackchasers who have seen 100 or more tracks in one year their future production has fallen off dramatically in most cases.  Yes, it's difficult to see that many tracks in one calendar year.  If someone can do it once it's hard to keep things going.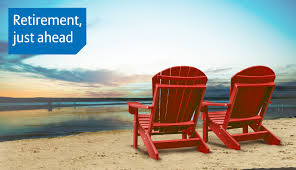 How does retirement effect trackchasing?
I retired in the middle of 2002.  The day I retired I had seen 581 tracks.  That sure doesn't seem like very many does it?
One might think that when a trackchaser retires from their "day job" they can really begin to hit the trackchasing trail.  With the exception of my situation, statistics just don't bear that out.  If you were to look at what virtually all other trackchasers have done you will see dramatically LESS trackchasing after they retired than before.  Why is that?
I can only guess.  Maybe in retirement the expense of traveling long distances is just too much.  Maybe these chasers are just to "tired" to hit the road.  Maybe the thrill of the chase just isn't there anymore.  The only other trackchaser to rack up big numbers in retirement was Ed Esser.
Yes, before I retired I had seen 581 tracks.  Since I've retired, a bit more than 15 years ago I've seen more than 1,800 tracks.  Since I retired I've seen racing in 73 more countries.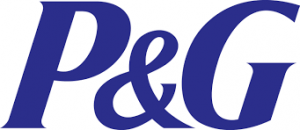 I began my business career in 1972 and retired in 2002.  In business I traveled overnight about two days each week. I flew on an airplane, several times, virtually every week.  Then I traveled overnight with my family for 5-6 weeks every year.  Yep.  I've been a traveling man. Willie Nelson asked ME if he could sing, "On the road again"!
Additionally, since I retired in mid-2002, I've traveled a good deal as well. I've probably traveled as much as I did in business or more.  In those nearly 16 years of retirement the stats look like this.
Flown on about 3,200 airplanes
Rented about 800 cars
Stayed in about 2,715 hotel rooms
Traveled about 3.2 million miles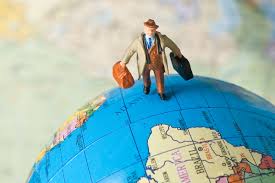 2017 travel stats. 
This year, 2017, was one of my busier travel years.  Here are my travel stats for just this year.
Trackchasing days:  102
Miles flown:  207,000+
Rental car miles driven:  39,000+
Total miles traveled:  246,000+
None of the above were records but they were all easily in the top ten.  I'm not slowing down a bit.  Yes, the remaining tracks left to see are getting further and further apart but that just adds to the challenge to get to them.
The biggest highlights of 2017.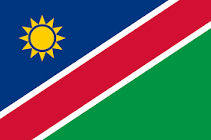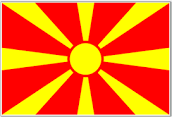 Yes, the big international trips top the list.  In 2017 I added Namibia, Macedonia and Ukraine to my lifetime trackchasing country list.  I've now see racing in 77 countries.  My nearest fellow competitor, Roland Vanden Eynde of Belgium stands second at 52 countries.
I have met so many fun and interesting people in those countries.  I won't mention them by name for fear of leaving someone out.  In every one of the new countries visited this year I got to tour the racing garages where the cars were prepared.  In Macedonia and Ukraine, we were treated to private dinners.  Those were fun.
When we go trackchasing in foreign countries touring is a big part of the trip.  In Namibia our son Jim and I spent two weeks together, much of it on an African wildlife safari.  In Macedonia we toured the capitol city Skopia.  In Ukraine, we went to the ballet at the National Opera House and did an all-day tour to Chernobyl, made infamous for now being a nuclear disaster site.  Yes, visiting these three countries was the highlight of the year.
THE NUMBERS.
In 2017 I saw racing at 115 new tracks in 35 states, four Canadian provinces, three Australian states and two Mexican states. I trackchased in seven different countries. I traveled more than  244,000 miles to do this.
I went trackchasing over 102 days. That's one of my stronger totals but still far short of my best ever. I suspect that some trackchasers WISH they could trackchase that many days. My advice? Be careful what you wish for.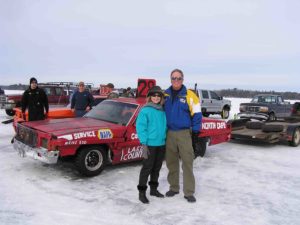 CAROL.
Carol did her part to keep us as the World's #1 Trackchasing couple. She caught 25 new tracks while being on the road for 53 nights. It should never be forgotten she's a homebody!
Carol continues to choose places like Hawaii, Mexico, New York City and our European foreign trips over ice racing and county fairs. That's why I picked her. She's smarter than me. Nevertheless, her contribution allows us to maintain our standing as the "World's #1 Trackchasing Couple" by a triple digit margin.

2017 – Quarter by Quarter
2017 – January/February/March 
The first three months of the year went well, considering it was the middle of the winter for the places I was visiting. I got started with a senior champ kart race in Virginia. Two weekends later I saw competition on a Saturday with ice racing in Minnesota. The very next day I was found at a road race in Central California. Yes, I have the capability to move around out on the long and dusty trackchasing trail.
In February, I saw ice racing in New Hampshire, Wisconsin, Saskatchewan and Manitoba.  The true highlight of my ice racing was my visit to Rosetown, Saskatchewan.  Up to that point I had seen ice racing in 16 countries, states and provinces. No one else can match half that total.  I had never seen any ice racing in the Canadian province of Saskatchewan.  That box is now checked!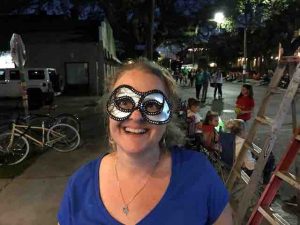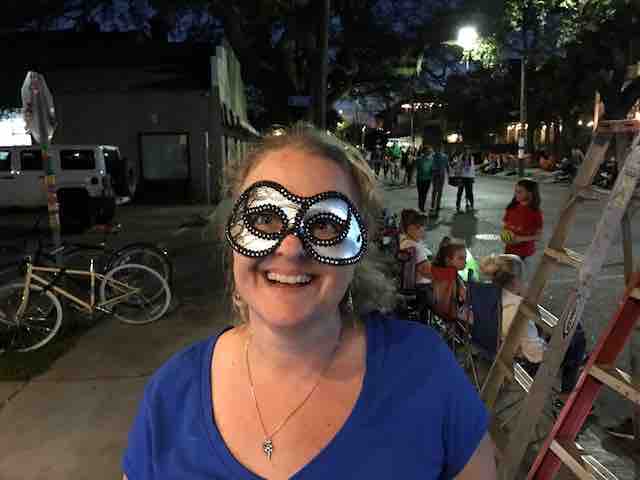 I continued on to see some kart racing in Mississippi.  I flew into New Orleans and wondered what all of the excitement was on the plane.  These passengers were going to Mardi Gras!  Soon I was too.  For two straight days, I watched the parades and ate in my favorite New Orleans restaurants.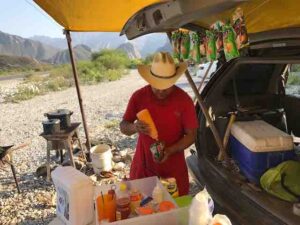 I wrapped up March with trackchasing trips to Wyoming, California, Mexico and Georgia.  Adding a Wyoming track is always a highlight as that is where Carol was living when I first met her.  The trip to the Mexican state of Nuevo Leon was a top experience of 2017.  I hired a driver and we soon became friends.  He ended up taking me to his house and watching the race with me. His wife and two daughters joined us on a sightseeing trip where we stopped along the road to enjoy some Mexican roast corn.
By the end of the first quarter my 2017 trackchasing season was off and running.  I had seen 13 tracks in three different countries, seven states and two Canadian provinces.  Yes, I move around.
The quarter was not without a couple of disappointments.  I went to Missouri and Iowa in the hopes of trackchasing.  Neither track had the minimum of two countable racers competing in a race even though earlier in the year they did. Oh, well. I might get back to those tracks in 2018.
2017 – April/May/June
The first weekend of the second quarter had me trackchasing in Louisiana, Florida and Alabama.. I slept overnight in my car on Saturday night so I could make it up to Little Eldora for a Sunday afternoon kart show.  The next weekend I was at the Heart of Oklahoma Speedway for their inaugural race in Shawnee.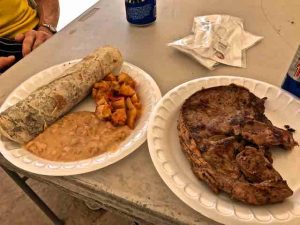 A couple of weekends later Carol and I saw figure 8 racing in Barona, California (one of the closest tracks to our home) and then a Sunday afternoon affair in Tecate, Mexico.  The Mexican hospitality was over the top.  They sent a car to pick us up at the border and chauffeured us to the track! Afterwards we went sightseeing in Tecate before having a wonderful dinner in a 5-star hotel.  This was a top highlight of the year.
The next weekend was super productive.  There was a trackchasing same facility double in Florida on Friday.  A day/night double in Tennessee and a single-track event on Sunday in Virginia. I still find it amazing that these opportunities exist considering how many tracks I've seen at this point.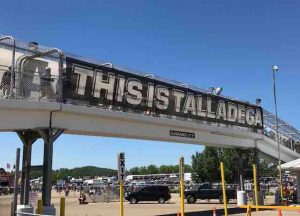 The month of May began with a Friday night of kart racing in Nebraska and a Saturday afternoon race in Florida. I wrapped up the weekend at the Talladega Super Speedway seeing Ricky Stenhouse Jr. get his first ever NASCAR Cup win.
The next weekend was about as geographically diverse as I could expect. I saw off-road UTV racing at a dirt oval track in Texas on Friday. Saturday night I was up in Maine for some figure 8 racing at the famous Oxford Plains Speedway. Sunday afternoon had me visiting New Brunswick, Canada for an early season stock car show. Lots of nice recognition from the 660 Speedway including free t-shirts!
For the last weekend of May Carol and I were off to Colorado.  We trackchased there on Friday night. On Saturday night the lights went out at the Colorado National Speedway just before the democross race was to happen.  This was the third "no count" disappointment of the season.  On Sunday night we were all the way out in Garden City, Kansas for some really good open-wheel racing.  Our Christmas card photo comes from the Airport Raceway in Garden City.  If you look closely (above) you'll see the dirt on my face from the racing that night!
Until I started putting together this year's annual report I never fully appreciated how much I was moving around the country on some of these weekend trips.  There's no way my fellow competitors can match this effort without the resources and energy I have.
It was fun seeing the scrappers in Indiana, then traveling to Pennsylvania and Ohio, where I got a personal tour of a race shop in Attica, Ohio. I wrapped up that trip with some Red Bull Rallycross racing in Connecticut.
I was rolling now.  In early June, I started seeing the first of several new tracks in the state of Washington.  The next day I was in Texas for a day/night trackchasing double.  Sunday finished the coast to coast weekend with a new track visit to the Sebring Raceway in Florida.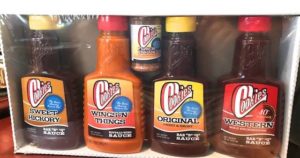 The last two weekends of June had me in California, Washington, Kentucky, Indiana, Iowa and Illinois.  I loved the little Newton, Iowa kart track.  The folks at the Wall International Speedway in tiny Wall, Iowa treated us royally.  The touring in and around Louisville including the Muhammed Ali Center and Peerless Distillery tour were top notch.
2017 – July/August/September
My year had reached the halfway point.  I had seen 49 tracks by the end of June.  I wasn't giving any thought to seeing 100 tracks this year.  I had lots of international racing plans set for the last six months of the year.
Coming into 2017 I had seen racing in 74 countries.  Most of the time when I go international trackchasing I'm visiting one country and seeing just one track.  Sometimes those trips will cover two weekends.  As you've seen from the first six months of this year I commonly see 3-5 new tracks during each weekend that I trackchase. 
I estimate I have "lost" the opportunity to see racing at 200-300 tracks because of the time spent trackchasing across the world. I'm not complaining just explaining. I would not give up the experience of these international adventures for anything. They really are the best trips.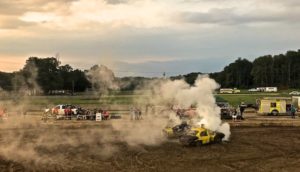 July began with a same facility trackchasing double in Idaho. The next weekend I put together a Thursday-Tuesday trip that took me to New York, Ohio and a couple of places in Indiana.  It was sad to get rained out in Howes Cave, New York for the second time. I just about made it but a last-minute rainstorm did me in. I guess I was rewarded for leading a good life when LaPorte, Indiana (above) raced when anyone else would have rained out.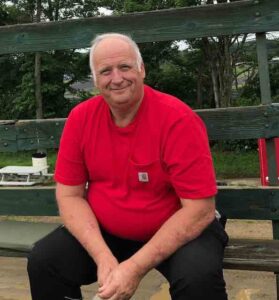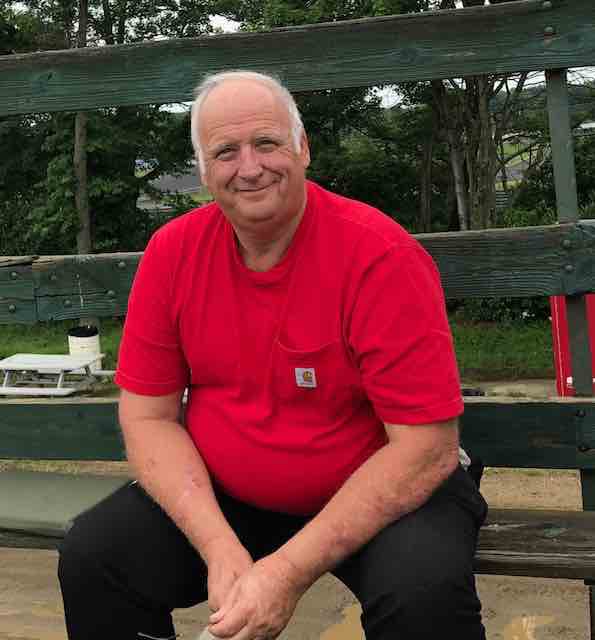 July is usually a busy trackchasing month for me. It was this year as well. In late July I hit Minnesota, Michigan, Pennsylvania, New Jersey and Vermont. The racing up in Roseau, Minnesota was a highlight. Great hospitality and 60 junk cars in a small town just eight miles south of the Canadian border. The last three of these tracks on that trip had me meeting for the first time, chaser Dan Schultz and seeing my old buddies Paul Weisel and Bruce Spencer.
During the last part of July and the first part of August I hung a "nine-spot" on my fellow competitors. I hope they don't get discouraged but I fear they might. I've done that kind of thing before.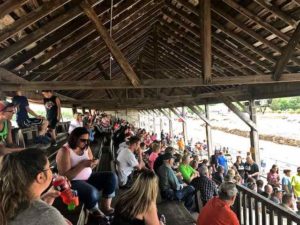 This nine-track trip included stops in Idaho, Montana, Alberta (2), Missouri (2), Indiana, Iowa and Illinois. It was a fantastic surprise when the Drayton Valley Speedway ended up racing on two different oval tracks. Seeing racing at a horse racing pari-mutual track in Idaho was a treat. The hospitality shown to me by the Delaware Speedway and the Jo Daviess County Fair (above) in first Iowa and then Illinois was special.  I wrapped up that trip with a return visit to Vinton, Iowa where they have some really good Sunday night stock car racing.
The middle of August had Carol and I trackchasing in the Northwest.  It was a pleasant shock and surprise to see the Lewiston Roundup in Idaho racing on an oval when we came to see figure 8 racing.  We wrapped up that trip with four tracks in three Washington locations.  The friendliness and generosity of the folks at the Southwest Washington Fairgrounds in Chehalis, Washington was special.  I finished my domestic trackchasing in August with a single track up in Northern California.
At the beginning of the year I established a goal of adding one new trackchasing country and maybe more to my lifetime list.  I had already seen racing in 74 countries.  Finding new countries that offer racing that is considered countable by trackchasing rules is getting tougher but not impossible.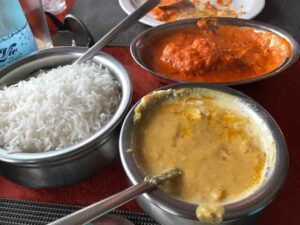 Have you been to Namibia?  Have you ever heard of Namibia? If I gave you a globe could you find Namibia? As I look out over the class today I'm not seeing many people who can answer "yes" to these questions.
I invited my son Jim to join me on this two-week trip. It's pretty cool when your 38-year old son is willing to go on a two-week vacation with good old dad. Yes, he bought his own plane ticket.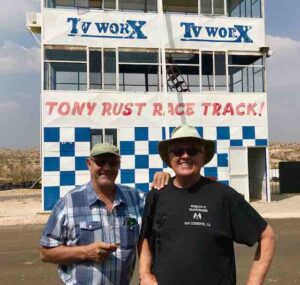 Namibia was a blast. We met so many great people. We saw racing at the Desert Raceway and the Tony Rust Racetrack the next weekend. We were given a personal tour of the Martin Racing team race complex. It's huge and spotless.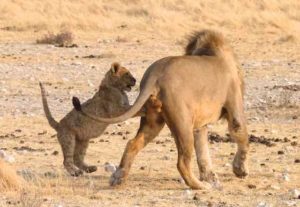 The racing was great. The people were even better. The overall highlight of the trip had to be our visit to the Etosha National Park. There we saw all of the wild animals up close and personal. It was quite a trip, my fourth to the African continent.
In late September I suffered my biggest trackchasing disappointment of 2017.  I had a trip planned to see racing in Macedonia.  I had already purchased my airline ticket.  Originally, the plan was for me to head to Macedonia on my own to do that trip. 
Then my buddy from Bosnia and Herzegovina, Boris Miljevic, joined the party.  Boris would meet me in Macedonia and we would trackchase there and in Serbia.  THEN they cancelled the Macedonia race on short notice.  Dang! I had the airline ticket.  I could still go…but not to see a race in a new country. I decided to eat the airline ticket and trackchase in the U.S.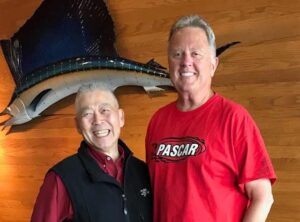 I turned this disappointment into a seven-track jackpot that took me first to Washington, then Ontario (3), Pennsylvania, North Carolina and Maryland. The highlights were reuniting with my good buddy Ronnie Asahara after some 20 years and adding to my state capitol building tours. Although I didn't get to see a race in Macedonia the "Macedonia replacement plan" eased my pain.
2017 – October/ November/December
Going into the fourth quarter I still was not giving any thought to seeing 100 tracks for the year. Yes, I had already seen 77 new tracks during the first nine months of 2017. However, I knew I had more international trips planned and cold weather was coming in November and December.
Additionally, you will rarely, if ever see me setting a goal to see "X" number of tracks for the year or any period of time. I want to go trackchasing because I want to go trackchasing and not simply to meet a numerical goal.  I know that when I go trackchasing as often as I can and as often as I want my totals at the end of the year will be very good.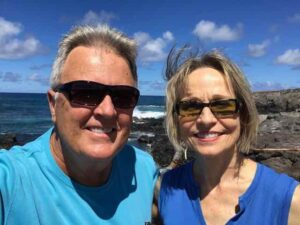 In late September, Carol and I spent a week in Maui, Hawaii.  We go there a minimum of two times a year. Directly from Maui I showed up at a UTV race in Pennsylvania.  It was a more than 5,000-mile plane ride!  They had two UTV racers competing in one class.  This met the minimum required so that I could count this track.  Whew!
The next two weekends in October had me in New York, Ontario, Texas, Alabama and Indiana.  The highlights were meeting the Shirton brothers in Oswego and John Byrd the promoter at the Monroe County Fairgrounds in Indiana.  John went out of his way to make sure I would see racing at his track.
Now it was time for more international trackchasing.  Macedonia was back in the plan!  It just turned out they were racing the weekend before some more international trackchasing at another country I had never visited.  Ukraine!  The timing worked such that Carol could come on this trip.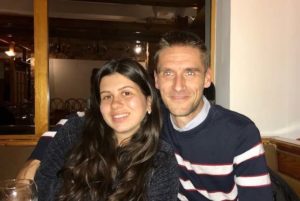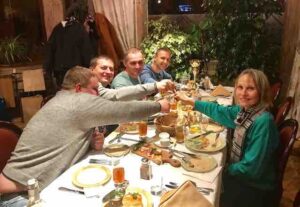 Macedonia was great.  Nicola Popevski took control and made our visit one of best. He and his wife (above left) took us out to dinner when she was just two weeks away from giving birth!  Thanks Nicola.  Then Vadym Evtushenko came into the Ukrainian picture.  He made our visit to his home country of Ukraine another great international adventure. We drank and sang most of the night in an authentic Ukrainian kitchen (restaurant).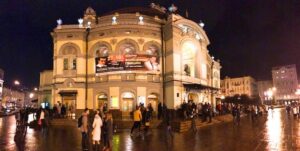 While in Ukraine we went to the ballet at the National Opera House in Kiev and took an all-day tour of the Chernobyl national disaster site. Somewhat incredibly while watching the racing at the Autodrome Chayka in Kiev I met a fellow named "Slava".  He knew about another Ukrainian track that was racing the next day!
Soon a plan was being developed where Slava and two other Ukrainian fellows, with Carol and me riding shotgun, would make an eight-hour roundtrip drive to Rivne, Ukraine.  That trip was one of the best trackchasing days of the year.  Can you imagine?  We were making this long trip with three foreign people, to us, that we had only met the day before!
It was now the end of October.  When Macedonia had cancelled in late September I had replaced it with a seven-track trip.  That bump in the road turned out to be a big bonus.
At the beginning of November, I had seen 96 tracks.  I also began to notice another trackchaser leading the 2017 worldwide standings in the more narrowly focused Pennsylvania based group.  His name was John Ritter.  Could I hold off John and capture my 11th worldwide trackchasing title?  Maybe.
I really hadn't given much thought to John Ritter or trying to have another championship season during the year.  At the end of the season I did a summary to see how John and I had done compared to each other month by month in 2017. The results surprised me.  Here's what that looked like.
| | | | |
| --- | --- | --- | --- |
|   | LEWIS | RITTER | DIFFERENCE |
| JAN | 3 | 0 | 3 |
| FEB | 9 | 5 | 4 |
| MAR | 13 | 12 | 1 |
| APR | 25 | 21 | 4 |
| MAY | 33 | 31 | 2 |
| JUN | 49 | 37 | 12 |
| JUL | 64 | 50 | 14 |
| AUG | 77 | 71 | 6 |
| SEP | 86 | 85 | 1 |
| OCT | 96 | 94 | 2 |
| NOV | 102 | 98 | 4 |
| DEC | 115 | 103 | 12 |
As you can see I led John by 14 tracks at the end of July.  Then just two short months later my lead had shrunk to just one track.  John had really picked up the pace.  However, when the cold weather of the east coast began to impact John Ritter I was just hitting my end of the year stride for a victory by 12 tracks.
No disrespect to John Ritter.  Anyone who can see more than 100 tracks in a single year has done an outstanding job.  It just seems as if there is always a new trackchaser who might have seen 300 or 400 tracks.  They get all enthused and decide to "go for it" for one big year.  That's much easier to do when you haven't seen very many tracks.  Then the latest "new kid on the block" fades drastically in the coming years.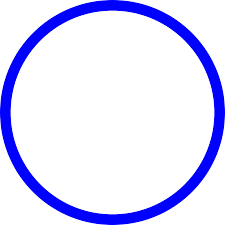 The "geographical driving circle" gets most of these people.  After they've seen most of the tracks within 500 miles of their home it's just too expensive and too much trouble for the available reward to keep trackchasing at a world-class level.
I decided in early November that I could see new 100 tracks. If I did it would be for the 12th time in my trackchasing career. If I gained another worldwide trackchasing championship, it would be my eleventh.  This encouraged me to pay attention during the last two months of the season.
I went trackchasing during all four weekends in November.  When I first started doing this hobby I normally stopped entirely by October and didn't get going again until March or April of the next year. The days of relaxing like that are long gone. The hobby of trackchasing is just too competitive. Remember, the folks who would tell you the hobby isn't competitive….are the most competitive.
During November I trackchased in Texas (2), Kentucky, California (2), Florida, Georgia and Mississippi. November, given its timing, was a good month.
It was now December. One month to go in the 2017 trackchasing season. The Lake Elsinore Grand Prix had been my 100th track for the year in mid-October. Now I just had to hold off John Ritter.
The first weekend of December was big. I saw tracks in New Jersey (a yellow flag fest), New York and Texas. Texas was special because my grandson Mitch rode shotgun.  We had a good time.
The middle of December brought in two more California tracks.  Carol joined me at the Lake Elsinore Diamond Stadium for my 2,400th lifetime track.  This was the first time I had passed two century milestones (2,300 and 2,400) in one year in a long time.  At this point I had seen racing at 109 tracks for the year.  John Ritter was at 101 tracks with the clock having almost run out.
Then one afternoon in mid-December I got to wondering.  Was there any chance to trackchase in Australia at the end of the year?  They do a lot of racing down under.  I've seen more racing on the Australia continent than any other trackchaser.
My fingers started "doing the walking" and in a couple of hours I had the racing schedules of about 50 Australia tracks.  I juggled and sorted and then sorted and juggled.  Soon I had a trip…but no airline ticket.
I had some Delta frequent flyer miles.  I never use them.  We had tried to used them to fly to Ukraine a few years ago.  Then Russia invaded the country two weeks before we were scheduled to go to Kiev.  We cancelled, got the miles back and never used them again….until now.
Soon I had a ticket from Los Angeles to Melbourne, Australia.  I had to give my first-born child to pay for the trip back from Aussie land to the U.S.A. Nevertheless, it was a great racing plan.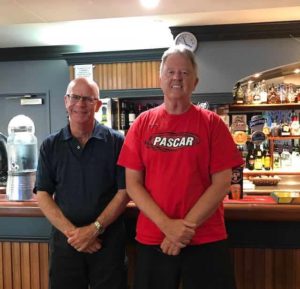 In Australia I would see six new tracks in six days. The super sedans raced at most of those tracks. They are similar to our super late models. Rain effected three of the tracks but not before I had seen most of their race programs. Having lunch with Bob Leyden was a trip highlight.
Sharing.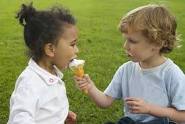 I do my best to share the hobby of trackchasing with as many people as I can. There is no bigger or better trackchasing website than what you will find at www.randylewis.org. My site consists of "posts" from the tracks I visit.  Each post includes my review of the day, a YouTube video of the racing action and a photo album that shares on average 100 photos and often more.  Because of this content, the website gets about 20,000 views every month.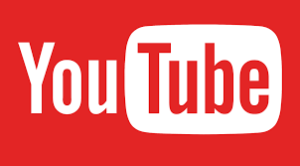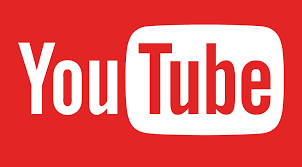 My YouTube channel has surpassed 1.5 MILLION minutes of viewing and more than 900,000 total views.  I have more than 500,000 photographs linked to my website.  I have posted more than 1,100 YouTube videos on my YouTube channel (Channel name: RANLAY).
I've done well over 300 at the track interviews. There have been nearly 100 newspaper stories about my trackchasing as well as several radio and TV interviews. I estimate I create well into the millions of media "impressions" each and every year for my hobby of trackchasing.
I'm doing just about all I can to share the hobby of trackchasing with people all around the world.  When folks are first exposed to the concept their comment goes something like this, "I had no idea such a thing actually existed"!
After they talk to me they know that trackchasing DOES exist! By the way virtually no one asks me if others do this!  Of course, they do.  However, I do find it a bit odd that the thought rarely occurs to other people that anyone other than me is a trackchaser!
2017 Goals.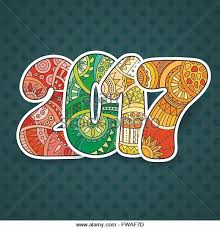 At the beginning of each year I establish a few goals I would like to achieve for the year.  I share those goals in January. That way anyone who wants to "check me" can see what the goals are and how I'm doing against them.
Some trackchasers only share their goals AFTER they have achieved them. They also set "softball" goals. They're doing better at sharing their goals up front but only after I shamed then into it!
If you want to see what my 2017 trackchasing goals were and how I did against them click on this link:
2018 Goals.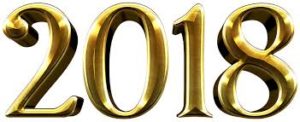 What are my goals for next year? You can find them on my website at www.randylewis.org. Just click on the "Goals" tab and you can see this coming year's goals as well as the goal results for several earlier years.  You will note that I don't have any softball goals either!
I have always enjoyed the competition of the hobby. However, with my nearest fellow competitor well over 600 tracks behind my lifetime total there isn't much competition to consider.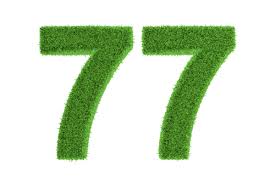 I've seen racing in 77 countries. I expect to continue adding foreign countries to my trackchasing list. I would still like to see a race in Newfoundland and Labrador the only Canadian province where I have not trackchased. I wouldn't mind adding another Australian or Mexican state to my list.
Overall, the trackchasing hobby continues to be fun for me. I spend a whole lot of time sharing my results with those that follow my pursuits.
I commonly tell people that my hobby is about travel, sightseeing and logistics. The challenge of getting from point A to point B without depleting our retirement savings is a real brainteaser. Remember I have been "unemployed" for the past 16 years. Carol and I maintain a modest seaside cottage overlooking the Pacific Ocean. We're still able to pay the light bill.
The actual racing part of the trackchasing hobby is almost an afterthought for me. Trackchasing probably took a wrong turn when the rules allowed for so many "novelty" events. Those kinds of racetracks have replaced hardcore short track oval racing. Nevertheless, that is what happened and that is the state of the current hobby.
The future?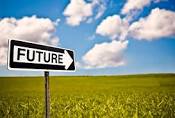 Will I see 100 tracks or more next year as I have done on eleven separate occasions?  No, I will not!  Why?  There just aren't that many tracks left to see. I would be more than happy seeing 50-75 tracks annually for the next several years.
I'll head out on the long and dusty trackchasing trail when it makes sense. If I can't see at least two tracks in a single weekend you won't see me going to the Midwest or east
Will I see more tracks than anyone else as I have done during eleven trackchasing seasons? Again, I don't know. It's not really up to me. I'll see whatever I see. If that is more than everyone else then I win and if it isn't I don't win.  Pretty simple huh!

I feel badly that the frequency of trackchasing for the hobby's founders and early participants is down so dramatically. There are very few people on the horizon to replace the folks with 800 or more tracks who now rarely trackchase. However, I shouldn't be surprised. The "bang for the buck" just isn't there for most people. It will stop for me some day as well….but not just yet.
With all of the above being said, I wish everyone the best with their own personal trackchasing efforts. I thank everyone who follows my trackchasing hobby from afar whether or not they have ever been to a county fair junk car figure 8 race or not.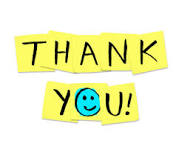 I send a special thank you to those people, many of whom I have never met, who give me a heads up on new track opportunities in their backyard. Whether I ever get to see what they recommend or not it's the thought that counts.
In closing, I hope everyone has good health, great family and friends and safe travels and lives beyond their IRS predicted life expectancy.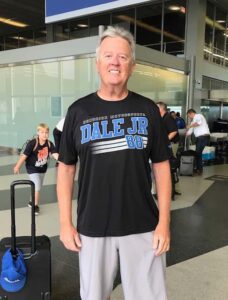 Randy Lewis
San Clemente, California
World's #1 Trackchaser
www.randylewis.org
Happy New Year to my trackchasing friends!
For years I have carried around a simple piece of white paper in my briefcase. It had the best piece of wisdom on this subject that I have ever come across. I don't expect to really ever reach the "station". However, I plan to have more fun than just about anybody I know heading in that direction.
THE STATION
Tucked away in our subconscious minds is an idyllic vision.  We see ourselves on a long, long trip that almost spans the continent.  We're traveling by passenger train, and out the windows we drink in the passing scene of cars on nearby highways, of children waving at a crossing, of cattle grazing on a distant hillside, of smoke pouring from a power plant, of row upon row of corn and wheat, of flatlands and valleys, of mountains and rolling hillsides, of city skylines and village halls, of biting winter and blazing summer and cavorting spring and docile fall.
But uppermost in our minds is the final destination.  On a certain day at a certain hour we will pull into the station.  There will be bands playing and flags waving.  And once we get there so many wonderful dreams will come true.  So many wishes will be fulfilled and so many pieces of our lives finally will be neatly fitted together like a completed jigsaw puzzle.  How restlessly we pace the aisles, damming the minutes for loitering, waiting, waiting, waiting for the station.
However, sooner or later we must realize there is no one station, no one place to arrive at once and for all.  The true joy of life is the trip.  The station is only a dream.  It constantly outdistances us.
When we get to the station that will be it!" we cry.  Translated it means, "When I'm 18 that will be it!  When I buy a new 450 SL Mercedes Benz that will be it!  When I put the last kid through college that will be it!  When I have paid off the mortgage that will be it!  When I win a promotion that will be it!  When I reach the age of retirement that will be it!  I shall live happily ever after!"
Unfortunately, once we get "it," then "it" disappears.  The station somehow hides itself at the end of an endless track.
"Relish the moment" is a good motto, especially when coupled with Psalm 118:24: "This is the day which the Lord hath made, we will rejoice and be glad in it."  It isn't the burdens of today that drive men mad.  Rather, it is regret over yesterday or fear of tomorrow.  Regret and fear are twin thieves who would rob us of today.
So, stop pacing the aisles and counting the miles.  Instead, climb more mountains, eat more ice cream, go barefoot more often, swim more rivers, watch more sunsets, laugh more and cry less.  Life must be lived as we go along.  The station will come soon enough.