My history with cars
.
.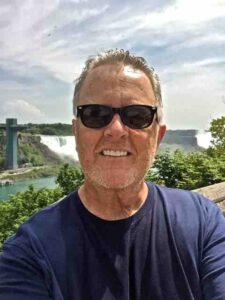 From the travels and adventures of the "World's #1 Trackchaser"
Highlights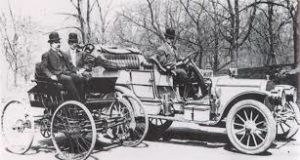 After you read my history with cars, you will likely begin to remember YOUR history with cars.  Wouldn't it be cool if you could look at the owner's manual for the cars you drove as a kid, no matter how long ago that was?  You can!
Good buddy Dan DiCosmo sent me a link to this fantastic website.  Here's what he had to say:
"This is really cool. Find your first car or, the one you drove in high school or college; hopefully, your car brochure is available."
ENJOY A WALK BACK IN TIME!!!


  This has to be one of the neatest web sites whether you have gasoline in your veins or not.

This is a web-site featuring the original factory brochures for nearly every American car you have ever owned.
Pick the manufacturer, the year and the model. Enjoy!
Click on this link:
See the owner's manual for the car you drove years ago!
My history with cars.

I started thinking about all of the cars I had owned during my lifetime.  I figured some of you out there might be interested in my automobile lineage.
Actually, I'm interested in yours as well.  If you want to send me a list of the cars you've driven and owned I'll publish it here.  I'll bet my readers would really love to hear from folks who live outside the U.S. on this one.  I might not even recognize many of those brands.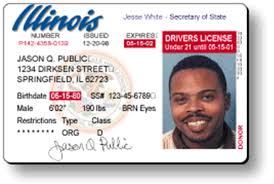 For me, growing up in Illinois and getting a driver's license was very important.  As a matter of fact, I first started driving on the highway when I was ten years old.  Yep!  My grandfather and I were riding along in his 1955 Ford Victoria (turquoise and white) one day on a four-lane divided highway.  I suspect I had been bugging him to let me drive some.  He pulled over to the side of the road and said, "You can drive!".  Wow.  However, even as a ten-year-old I had enough sense to ask that we go somewhere else where there was less activity than a four-lane highway.
Soon we were on a familiar two-lane rural road.  We stopped and I moved over to the driver's seat.  Even as a ten-year-old I was more than five feet tall.  I was 5'6" in the sixth grade.  There was just one thing I didn't understand about driving.  I didn't realize that when you drove around a 90-degree turn you needed to apply the brake.  I started driving through my first-ever turn and didn't apply the brakes.  That's didn't work.  At the apex of the turn it was obvious we weren't going to make it.  At that point, I jammed on the brakes hard.  That got my grandfather's attention.
However, as time went on I drove more and more…..without a driver's license.  One time my stepfather and I went to pick up a buddy with me driving.  My buddy's mother Marguerite Sutton was a most conservative Midwestern lady.  She sang in the church choir.  When she poked her head out the screen door she nearly had an epileptic fit when she saw me behind the wheel.  My stepdad and I assured her he would do the driving for the rest of the evening as we picked up her son Rick.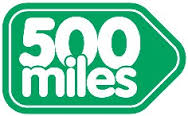 When I applied for my driver's license the driving instructor asked me how many miles I had driven to that point.  I dialed it back to "about 500 miles" although it might have been ten times that much.  Yes, getting a driver's license in my neighborhood was THE most important thing you could do at age sixteen.  From that point, life was all about cars.  However, it was never about cars from a mechanical point of view.  It was much more about cars from a GIRL'S point of view!
My car history from 1965 until today……….. 
Some of the years makes and models will be an approximation due to memory loss as much as anything.
1959 Ford Galaxy & 1958 Pontiac Chieftain.
These were our two family cars when I turned sixteen.  The '59 Ford needed to be started with a screwdriver as the ignition was inoperative.  The '58 Pontiac with a 358 cubic inch motor was a real hotrod.  As a matter of fact, I actually got in an accident with that car when I was driving home from Driver's Education training!  I picked up a couple of my buddies who were hitchhiking alongside the road.  I wanted to show then what that car "could do".  We were going about 80 M.P.H. is a 40 M.P.H. zone when I noticed a huge dump truck stopped in my lane waiting to make a left-hand turn.  That Pontiac never did have very good brakes.  I nearly flipped it!  The worst part was waiting for my stepfather to come home from work so I could show him the damage.  I've got to give him credit.  Whatever irresponsible thing I did as a kid he never got mad.
1962 Ford Galaxy

On one occasion with the family's new to them but used '62 Ford Galaxy my stepfather had to come tow me out of a muddy field after a "lover's lane" episode.  That was embarrassing.  On yet another outing, I dropped off my date at her door and went back only to find out I had locked my keys in the car.  Anticipating a goodnight kiss at the front door will make you do that.  I had to call my stepfather to help me get in the car.  The best we could do was break a "wing window" to get inside.
1955 Pontiac Chieftain
It was with this history that my parents surprised me with a new car one summer afternoon.  Actually it wasn't a NEW car.  They were giving me a 1955 Pontiac Chieftain in 1966.  They paid $185 for that car.  I'm guessing they just wanted to keep me out of their cars.
This Pontiac had been repainted.  It was turquoise and white just like my grandfather's '55 Ford.  I had a lot of fun in that car.  It was about this time that I was learning the values and benefits of "efficiency".  When I was going to take a girl out I simply washed her side of the car.  That seemed to work just fine and, of course, it saved me half the time washing the car!
During one high school date, I picked up the young lady and had the "opportunity" to meet her dad.  Of all the dad's I ever met in this circumstance, he was the nicest by far.  However, he had one request of me.  He had just installed a new concrete driveway.  He didn't want me parking on it.  That was fair enough.
However, I must have had a bad memory as a sixteen-year-old.  When our date was over I drove the young lady back home.  I pulled into the driveway and while the car idled, we said our "goodnights".  Just as I was about to back out of her driveway my radiator hose broke spewing rusty coolant all over the new driveway.  What were the chances of that happening?  Nevertheless, although the dad could/should have killed me he took the accident in stride.  He would have made a good father-in-law!
1964 Ford Falcon



The first car I ever paid for was a 1964 Ford Falcon Futura.  In college, no one could have a car until their sophomore year.  That meant I had to leave the car home during my first year of college.  That was probably a good idea in hindsight.
I bought that Falcon for $699 knowing it needed a valve job before it could be driven.  I paid for the engine repair out of my Caterpillar Tractor Company factory earnings.  I worked second and third shifts over three summers to afford my car and my entire college education.  I paid for 99% of my college expenses and graduated in four years with ZERO debt.  I'm proud of that stat.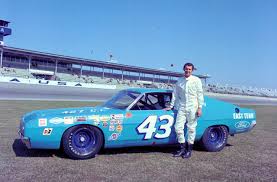 The Falcon was painted a pale blue.  However, I wanted to have it painted "Richard Petty Blue".  At the time I had NEVER seen a NASCAR race.  I paid to have it painted by one of the local auto body's that sponsored a stock car.  Maybe they didn't know Richard Petty.  Whatever.  The car came back a much darker blue than anything the King ever drove.
During college, I would let Carol drive my car to class on cold winter days while I slept in.  One morning she was driving it on the road right in front of our dorm.  As luck would have it the car died while it was moving forward at 20 M.P.H.  She instinctively (bad instincts) put the car's gear shift in park.  That's never a good idea when a car is moving forward.  Soon I got a call from one of my buddies.  "Carol's had a problem with the car.  It's stuck out in the middle of the road and she has gone to class".  Folks, when it's ten below zero in the middle of January that is never a good call to get when you're still in bed.
My 1964 Ford Falcon would be the last used car I would ever buy for my own use.  Some folks like buying used cars.  They want to avoid taking the depreciation hit.  Depreciation costs don't bother me especially if it allows me to avoid the unexpected breakdowns that come with older cars.  I've never been a big fan of buying one or two-year-old cars either.  If it's that close to being new I don't want to miss that "new car ownership" feeling.
Circa 1970

When I wasn't driving a car I tried my hand at motorcycles.  This was my Ducati 250.  I took it out to Wyoming one summer and rode in the mountains.  Alas, I figured motorcycles were a tad too dangerous for me and gave 'em up forever.
1970 Ford Mustang
This car was my first ever new car.  It was a college graduation gift from my grandfather.  We used my car as a trade-in ('64 Ford Falcon) on the car that had a sticker price of $3,000.  This was a six-cylinder manual transmission pale yellow little number.
Compared to anything else I had ever driven this car was hot!  Carol and I would drive it to Florida and back from Illinois non-stop.  However, this car came to a bad ending.  Following my active duty time in the Marine Corps, I needed to find a job.  I was headed to a job interview in the car.  I was out in the middle of the Illinois countryside in the summer heat.  I came across some roadside mowing that had traffic stopped.  I stopped.  However, the woman behind me did NOT stop.  She was coming home from a doctor's appointment when she blacked out at 55 M.P.H.  She hit my little Mustang square in the rear going full speed without any attempt to brake.  After she hit me her car flew over mine and landed on top of the car that was two cars in front of me.  This put the chrome rear bumper of my car just six inches from the driver's side bucket seat.  I woke up in the hospital.  To this day I do not remember anything after leaving home for the job interview!  The details of the wreck were told to me by eyewitnesses.
1972 Ford Mustang Fastback

I guess we liked Mustangs at the time.  I don't care much for them today.  Our '72 Stang replaced the fully totaled 1970 Mustang.  This was a butterscotch yellow number.  It wasn't the expensive "Boss 302" model.  That didn't seem like it was worth the money.  However, our Fastback was often confused with the real "Boss 302" Mustang.
1972 Chevy Impala

This was my first foray into company cars.  Folks if someone will give you a company car…..take it!  Everything about that car was free!  No payment, no insurance, no gasoline bills.  I could drive that car to Wyoming and back (which I did several times) and the company paid the entire bill.  There were no tax consequences from this income either.  That was a sweet deal that I had for about seven years.  Yes, it seems as if I've always had "sponsorship" of one form or another.
However, back in the day, there were some limitations on company cars.  They looked like police cars.  Company cars had black wall tires back in a time when everyone wanted WHITE sidewall tires.  Today everybody wants black wall tires again.  Everything comes full circle sooner or later.
The company car choices were limited to American brands.  The options were limited as well.  The cars came with small hubcaps just like police cars.  It didn't matter too much…they were free in every way.  Also, at 60,000 miles we turned them in for a new car.  The rules were so strict when we were getting a new company car that if a car was sitting on a new car parking lot with white sidewall tires the dealer would have to "turn the tires" inside out so the black wall side of the tire showed!  Welcome to the corporate world.
1973 Plymouth Fury
This was an absolutely HUGE car.  I could have easily slept in the trunk if I weren't staying in every roadside hotel in Eastern Iowa and Western Illinois at the time.  We once drove it from East Peoria, Illinois to Cheyenne, Wyoming in one day.  That was a distance of around 900 miles.
Lots of four-door sedans 
About every 18 months I was getting a new car.  At the same time, I was buying other people's company cars, when they reached the mileage limit so Carol would have a car to drive. 
Then I discovered that I could buy other people's company cars for profit.  When a car reached its mileage limit the salesperson had the option to turn the car back to the company or buy it at below market value.  I soon discovered I could flip these cars for a thousand dollars profit each.  This was back in the 70s so a thousand bucks really was a thousand bucks.  However, soon the state of California was telling me I needed an auto retailer's sales license if I wanted to become one of the biggest Ford Granada re-sellers in the state.  That pretty much put me out of business.
1980 Cadillac Sedan Deville
In 1979 I was offered a job at our company headquarters in Wilton, Connecticut.  I didn't really want to work in an office but I was on the "way up" so we moved the family from California to Connecticut.  Boy, was that a culture shock.
At the time the company told me I could keep my current company car, a 1978 Chevrolet Impala or take a "car allowance".  I've always been pretty good with numbers.  I soon found out that I could get something a lot better than an Impala with the money I could get from a car allowance.
I decided to buy a big brand-new maroon diesel-powered Cadillac.  It was the first luxury car I had ever owned.  I paid $700 extra for the diesel engine.  I had a "friend of a friend" that "knew somebody" in New Jersey.  I ordered the car in California.  I selected the maroon color from a new car dealer's "paint chip brochure".
A few weeks later, after we had relocated to Connecticut, Carol and I drove down to New Jersey to pick up my new Caddy.  I was excited.  When we arrived at the car lot the guy pointed over toward a fire engine red Cadillac Sedan Deville.  "There's your car," he told me.  "Nope", I said.  "I ordered a maroon-colored car".  "That IS the maroon color.  It shows up a little darker than the paint chip" he quipped.  Folks, imagine the brightest red fire engine you have ever seen.  My new Cadillac was as bright as that or brighter.  Whatever.  It was too late to back out now.   I took the car.
Corporate workers are conservative by nature.  Easterners, especially, those folks that would populate a Connecticut corporate headquarters of a Fortune 500 company are extra conservative.  My boss, the National Sales Manager was conservative.  Despite the fact that he made "big money" he drove an older Honda Civic hatchback.  That's when a Honda Civic suffered from the image of being made in Japan.
It was quite the sight to see me driving into the corporate parking garage in a bright red Cadillac when my boss had a faded Honda Civic hatchback the size of a shoebox.  However, I have never cared too much about what other people thought.  I was happy to have a new Caddy that the company was paying for.
Just three weeks after getting the Cadillac I parked it for a few days at New York's LaGuardia airport.  When I returned I found the entire stereo system had been removed from the dashboard by a fellow who didn't seem to know or care what he was doing.  Actually it looked as if he used a small bomb to get the radio out.  That was the start of bad things to come with that car.
How shall I say this?  The diesel engine for that Caddy was not well-designed.  Frankly, it was a POS.  During the first three years of ownership, I had three engines in the car!  I became a member of a class-action suit against General Motors. 
With this as background, I began to distrust the quality produced by America's auto manufacturers.  After the radio incident/theft/vandalism I began to look at Easterners a little bit "sideways".



1987 Ford Van Conversion
Whenever I traveled to the Southeast I loved seeing all of those conversion vans.  Our car pictured here was a top of the line conversion by Family Wagon.  We used this car to pull our Starcraft popup camper.  However, I must say we never really got our money's worth out of this vehicle before moving on to more traditional luxury vehicles.
Back in "the field" and more company cars 
After just 15 months at the company's headquarters, I was promoted back to the field as a regional sales manager.  That meant more company cars.  I always loved having a company car.
Brand new Lincoln Town Cars
About 1985 I was moved into a position without a company car again.  By this time I had grown accustomed to luxury cars.  The smoother the ride the better.  I liked Lincoln Town Cars.  From about 1990 to 1994 I had two new ones.  It was sort of like driving around in a LazyBoy recliner.
1996 Mercedes E320
By this time I wanted to have a performance car.  The Mercedes fit that bill although it missed out on many of the luxury appointments I had come to enjoy with the Town Cars.  I think the 1996 model might have been the first year the Mercedes ever had a drink holder!  Anyway, that was a fun high-performance car.  While I was driving this car Carol was decked out in a V-8 powered Mustang convertible.  Boy that had to be the most uncomfortable car to drive even though she liked it.
1999 Lexus LS 400
This was my first OUTSTANDING luxury car.  The Lexus had nearly fifty features that were above and beyond the Mercedes.  I fell in love with the Lexus.  At the time I had a buddy from Michigan.  He told me he could never buy a Lexus.  I asked him why.  He told me, "My neighbors would think I was stuck up".  Wow!  I wouldn't want to live in that neighborhood nor would I have to live my life according to what I thought the neighbors thought.
2004 Lexus LS 430

This Lexus had another fifty items the '99 Lexus didn't have.  I drove this car for nine years.  In late 2012 I surprised our son Jim who lives in Hawaii.  If he would pay to ship the car to Honolulu he could have it!  Jim was happy.  Actually this wasn't even my car to give at least according to the state of California.  The title to this car was in Carol's name.  I can't tell you exactly why that was the case but I wouldn't do it if it wasn't a good idea.
I bought this car on the internet like I have the last several cars that Carol and I have purchased.  It's a simple process that gets us the best deal with only 2-3 hours of preparation.
We bought this car on New Year's Eve in 2003.  The dealer was exactly 100 miles from our home.  I could have picked up the car in ten minutes but the salesperson wanted to show me how all the options worked.  With no offense to that car dealer, I've never been back since the day I bought the car.
Today after nearly nine years of ownership that car has 119,000 miles on it.  Everything about the car has been perfect.  I have never personally raised the hood on my car in my life.  I think it's about 95% as good as the day I drove it off the new car dealer's lot.




2013 Lexus RX 350
As a Lexus owner since 1999, I guess I'm in love with the Lexus brand.  As you can see from my car history above I've owned a lot of brands including several luxury cars.  I think Lexus provides the best car and car value on the road today.  I would love to own another Lexus LS model but at prices approaching $100,000 that might not be the best idea for a "retired pensioner living on a small fixed income…or something like that".
This is my first SUV model.  I guess I'm late to the party on that one.  Prior to buying an SUV, I rented several models although no rental car companies that I've used offer Lexus cars.  I like "sitting up high" with the SUV.  This Lexus has a great ride for an SUV but it's not a very smooth ride compared to the top of the line Lexus LS model.  I guess you get what you pay for.
However, if you're in the market for an SUV I don't think you can go wrong with the Lexus RX 350.  Carol likes it so much she is considering getting one.  In 2014 I bought her one.  I know where you can find us on many New Year's Eve which is always the night I buy my new cars!
2020 Tesla Model X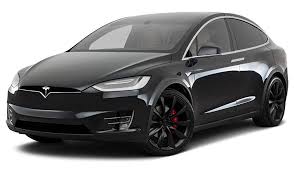 I gotta be honest with you. Back in the day when I needed a screwdriver to put in the ignition to start our '59 Ford I never could have imagined I would buy a fully electric car. Back when my parents bought me a 1955 Pontiac Chieftan for $170 I never would have thought I would pay 823 times that for a new Tesla. I never would have thought I would pay more than twice the purchase price for the Tesla compared to any other car I had in the past.
Is the Tesla worth it? I guess that depends on your point of view and what quarter you are in the game of life. For me, it's worth it. It's got more cool features than any car I have ever owned. It's the safest car I have ever owned. It is also the fastest by. So far….so good!
And in conclusion…..
When I look back on my car using and buying history it's hard to imagine that I would move up from a 1955 Pontiac Chieftain to what I have now.  I think this is a grand example of how my and everyone's standard of living has improved over more than fifty years.

I love driving new cars.  I can't believe I waited seven years to get my latest model.  I will never wait that long again.  Life is too short.  Remember to check the "Damned Good Ideas" section of this website for a great strategy on buying a new car.  Alternatively, you can simply click on this link:
Show me how to buy my next new car at the very best price.
In the meantime, let's hear what YOUR car history has been.