2021 Trackchasing Goals
First, I would like to welcome you to my trackchasing goals page…in the first year of my semi-retirement from trackchasing. What does "semi-retirement" mean? It's simple really. My goals will be much more relaxed to befit a gentleman entering semi-retirement. My goals will be fewer. Nevertheless, I will still try to achieve those goals as I always do. So, without further adieu let's get on with 2021!
Editor's note:  My 2021 trackchasing goals appear below in BLUE. You will find my latest goal results (posted quarterly) printed in RED.
Why do I even establish goals? Having goals in life is important. It doesn't take much effort to set a few goals.  However, there are some aspects of goal setting that ought to be considered.  By setting goals you can "stretch" to achieve more and/or improve yourself in whatever area you find important.
If you're going to set goals there are a few things that will make the process better.  First, the goals have to be as specific as possible.  The more specific they are the easier it will be to see if you achieved your goals.  It's also most important to tell folks who care what your goals are BEFORE you try to achieve them.  If one doesn't do that it's easy to "forget" about a goal when it is not achieved.  It's all too easy to pat yourself on the back for a goal that might only have "materialized" AFTER you achieved it!  I've seen a trackchaser or two fall into this category.  Finally, it doesn't do much good to set "softball" goals.  What's a softball goal?  Softball goals that can pretty much be achieved just by getting out of bed in the morning.  I see that a lot too.  No softball goals!
I think you will find my goals specific.  I publish my goals during January of each year.    So there you go.  My goals are "out there" for all to see.  Now I'll go about doing the best I can against those goals that are important to me in trackchasing.  At the end of each quarter, I'll post the results.  Stay tuned.  I probably won't make them all but I will be trying.
GOALS/RESULTS
Below you will find my trackchasing goals for my 2021 trackchasing season.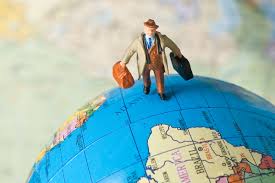 Goal – Get out there and do it!
I enter the 2021 trackchasing season having seen racing in 85 countries at 2,671 tracks. These totals dwarf the results of my fellow competitors.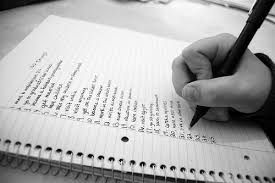 In today's trackchasing world there are not that many tracks left for me to see. Why? I've already seen most of them! Additionally, permanent racetracks are closing down at a rapid rate. So my goal will be to simply get out there and see as many as I want to from this point forward.
It's important to note that I am NOT retiring from trackchasing. Far from it. I'm simply going to put a lot less time into hitting the road to see those new tracks. Am I tired of trackchasing? No. I'm as fired up about the hobby as I ever have been. It's just that with so few real racetracks left to visit I can both understand and accept my situation.
I've seen racing at all but about 25 permanent ovals and road courses in the United States, Canada and Mexico. Nevertheless, I'll be "out there". I hope to see you somewhere over the "long and dusty trackchasing trail".
Goal – Keep seeing those Trackchasing Tourist Attractions
I have long said that my hobby is really about just three things. Of course, I want to see racing at tracks all over the world that I haven't visited. I want to continue to enjoy the logistical challenge of attacking this hobby from the most remote part of the United States, southern California, of any trackchaser going.
It is the third leg of my trackchasing stool that I find offers outstanding value for money when I make these trips. I want to see unique parts of the country and the world. I want to visit those places "close up". If you have followed my hobby for long you know I call these places "Trackchasing Tourist Attractions".
I mentioned I've seen racing at quite a few racetracks and there aren't that many left to see. Well, I've seen my share of Trackchaser Tourist Attractions as well. But…there are still lots of places to visit and I don't mind returning to some of my TTA favorites.
If you'd like to see where I've been so far check out this link.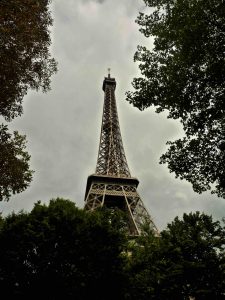 Trackchasing Tourist Attractions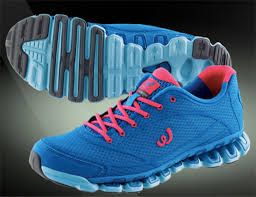 Goal. Trackchasing/Exercise
This is one of my fun and, at the same time, one of my most difficult goals to achieve. I very much enjoy exercising. It's one of the things that keeps me young. When I'm traveling out on the long and dusty trackchasing trail it is difficult to take time to exercise.  The more I trackchase the less time there is for taking care of one's good health.
I will continue having a goal of power walking four miles a day for five days each week. When power walking opportunities are not available I will substitute with elliptical training. If and when I meet this goal for the year I will have walked a bit more than 1,000 miles.
Goal – Share the experience
As you know I am active on various forms of social media. If you're reading this you have found my website. My site, www.randylewis.org, continues to get well over 20,000 views each month.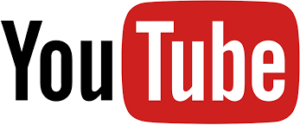 My YouTube channel (channel name: ranlay) features nearly 1,400 racing videos. To date, my channel has received more than 1.3 million views. I also offer SmugMug photo albums covering each trackchasing day from sunup to well past sundown. These albums share literally hundreds of thousands of photos simply "depicting the experience".
I mentioned that I have seen racing at nearly 2,700 racetracks. When I had visited about 425 tracks I decided it would be a good idea to create and post a travelogue of the experience from each track and each day of trackchasing. As I enter the 2021 season I find that I have posted just a bit more than 49% of those adventures.
That means I have TONS of sharing still to come from both the "classic" tracks I've seen in the past and the stories from tracks still to come. If my website can get 20,000 views each month with less than half of the trackchasing stories posted I can't imagine what the viewership will be when even more fully illustrated stories about the "other" more than 1,300 tracks get posted.