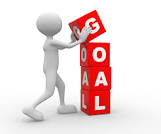 2016 Trackchasing Goals
Editor's note:  You will find my latest goal results printed in RED below as they are posted at the end of each quarter.  The goals themselves appear in BLUE.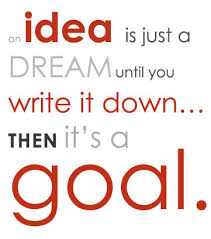 It doesn't take much effort to set a few goals.  However, there are some aspects of goal setting that ought to be considered.  Why set any goals in the first place?  It's simple.  By setting goals you can "stretch" to achieve more and/or improve yourself in whatever area you find important.



If you're going to set goals there are a few things that will make the process better.  First, the goals have to be as specific as possible.  The more specific they are the easier it will be to see if you achieved your goals.  It's also most important to tell folks who care what your goals are BEFORE you try to achieve them.  If one doesn't do that it's easy to "forget" about a goal when it is not achieved.  It's all too easy to pat yourself on the back for a goal that might only have "materialized" AFTER you achieved it!  I've seen a trackchaser or two fall into this category.  Finally, it doesn't do much good to set "softball" goals.  What's that?  Goals that can pretty much be achieved just by getting out of bed in the morning.  I see that a lot too.  No softball goals!




I think you will find my goals specific.  I publish my goals during January of each year.    So there you go.  My goals are "out there" for all to see.  Now I'll go about doing the best I can against those goals that are important to me in trackchasing.  At the end of each quarter I'll post the results.  Stay tuned.  I probably won't make them all but I will be trying.
 GOALS/RESULTS
Below you will find my 2016 trackchasing goals for my 2016 trackchasing season.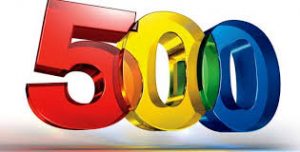 Goal – Maintain a 500 lifetime track lead over my nearest fellow competitor.
I like round numbers.  I begin the season with nearly 2,200 tracks.  My nearest fellow competitor has totals somewhere in the 1,600s.  It shouldn't be too difficult to stay a comfortable 500 tracks in front of my nearest fellow competitor.  However, one should never get to confident.  Remember the story of the tortoise and the hare?
2016 – Final results
I saw a rather modest total of just 12 new tracks during the last quarter of the year. The fourth quarter is usually my lowest production of the year. Heck, until trackchasing became ultra competitive I often shut down my trackchasing year in October or earlier.
I finished up some 567 tracks ahead of my nearest fellow competitor, Guy Smith. I know some of you might think this was a "softball" goal. However, one might guess that after I have seen nearly 2,300 tracks my fountain would be dry and others would begin to catch up. It's not happening. I can't explain it.
2016 – 3rd Quarter Update
I had a strong third quarter. I ended up seeing 42 new tracks in JL/AG/SP. This gives me 94 for the year through September 30, 2016.
Very few trackchasers have ever seen 42 tracks in a year let alone a single quarter. I still find it somewhat amazing that after seeing races at more than 2,200 lifetime tracks I can still be this productive.
My current lead over my nearest fellow competitors (Guy Smith) is approaching 600 tracks (570). Trackchasing totals from nearly all of the leading trackchasers continues to be at/or near all-time lows. Remember, people vote with their feet.
2016 – 2nd Quarter Update
I had a busy second quarter. I ended up seeing 35 new tracks in April, May and June. It took me just over 55,000 total travel miles to see those second quarter tracks.
My track total during the first half of the year stands at fifty-two. I am now more than 550 tracks in front of my nearest fellow competitor (Guy Smith) and pulling away.
Trackchasing amongst my other fellow competitors remains lower than it ever has been. The majority of the chasers with more than 1,000 tracks have virtually stopped trackchasing. Those in the mid-range 500-1,000 are averaging far less than ten tracks for the year. Those in the 200-500 range are doing even worse. I guess the cost to travel and quality of the racing would be the reason. One really cannot argue with the facts. Remember, people vote with their feet.
2016 – 1st Quarter Update
I ended up seeing 17 new tracks during the first quarter. Those results nearly doubled the output of my nearest fellow competitor. I am well on my way to achieving this goal.
Actually I didn't think I was having such a great trackchasing quarter. Two of my weekends were spent in Maui. Another two went to being with our grandkids in Texas, which included a two-day train ride to California. The train ride was fun…once. Still another few days had us in Cabo San Lucas, Mexico. During the quarter I traveled overnight 36 nights but only 12 of those overnights were on trackchasing days. I trackchased in four countries, seven American states and three Canadian provinces. I guess it wasn't such a weak trackchasing effort after all!
I must admit that the popularity of trackchasing is near an all-time low. Most of the top 10-15 people who began this hobby rarely see new tracks anymore. That group has aged and moved on. Their replacements don't trackchase with much frequency either. I guess I should not be disappointed with this outcome. It was bound to happen sooner or later.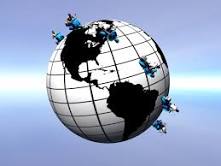 Goal – Foreign country trackchasing
Add at least one new country to my trackchasing list.  As I enter the 2016 trackchasing season I have seen racing in 70 different countries.  I didn't add any new countries to my list in 2015.  Adding new countries to my trackchasing list is much more difficult after the first seventy have been seen.  Nevertheless, I'm going to do my best to trackchase in at least one more country in 2016.
2016 – Final results
Who would have thought that after seeing racing in 72 countries that I could come up with back-to-back races in countries I had never visited…and would do that in December? I could and I did.
Panama would become trackchasing country #73 and Zimbabwe #74. They happened on back to back weekends. It was a great time in both of these countries. Now it looks as if THIS was a "softball" goal. Sorry, it ain't as easy as it might look.
2016 – 3rd Quarter Update
I have seen racing in 72 different countries. I didn't add any new countries during the third quarter. There aren't that many places to see racing that counts toward my trackchasing totals left in the entire world! However, there are a few. Believe it or not, I don't think I'm done adding new countries in 2016. Stay tuned. Big things are planned.
2016 – 2nd Quarter Update
The second quarter was HUGE for international trackchasing. I went trackchasing for the first time in Serbia and then three weeks later in Bosnia and Herzegovina. Those countries were my 71st and 72nd lifetime countries where I've seen racing.
After seeing racing in so many unique and faraway places it's getting difficult to add to my country list. However, I've got my eye on two more countries that I might see in 2016. Stay tuned.
2016 – 1st Quarter Update
I did see racing in four different countries during the first quarter. However, none of them were "new" countries.
International travel is a bit uncertain from a safety standpoint at this time. Nevertheless, I am planning to see racing in at least one new country during the second quarter. Let's see how that goes.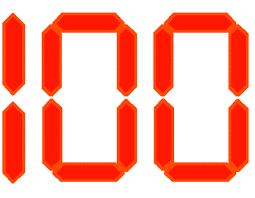 Goal – Add one more state to the "century" club where I have seen 100 or more tracks.  Currently I have seen 100 or more tracks in these four states.
California
Illinois
Iowa
Michigan
2016 – Final results
During the quarter I added Pennsylvania to my list of states where I have seen racing at 100 or more tracks. That gives me both Indiana and Pennsylvania as new "100 track states" for 2016. I don't always meet or exceed my goals but I did with this one.
2016 – 3rd Quarter Update
One doesn't see 100 tracks in a single state in one year or several years all that easily. However, I did add the Hoosier state, Indiana, to my list of "century" states during the quarter. That gives me five states where I have seen more than 100 tracks. No one matches that stat.
2016 – 2nd Quarter Update
Seeing 100 tracks in a single state is a long slog. If I meet this goal, and I will, it will take a concentrated effort during the third quarter.
The leading candidates for my "century" club are Indiana (99) and Pennsylvania (95). During the second quarter I added nine Indiana tracks and two in Pennsylvania. Look for me to be trackchasing in one or both of these states in the third quarter.
2016 – 1st Quarter Update
If I am to make this goal it will be made during the second and third quarters. I'll need warm weather. I'll need some luck and perseverance. Seeing 100 tracks in a single state is a nice accomplishment. Let's see what the next few months bring.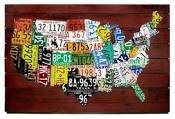 Goal – Lifetime National Geographic Diversity results
1.  Maintain my leadership position in the NGD lifetime category.   
2.  Lower my 2014 lifetime NGD score from the hobby's all-time record score of 4.47.
NGD results are measured at the end of the calendar year.  I won't be able to tell you how I'm doing until that time.  You can rest assured when I have a chance during the year to garner additional NGD results I will.  Maintaining a leadership position is a given.  However, lowering my NGD score any more will be difficult.  With a #1 ranking in 19 different states there is NO room for improvement in nearly 40% of the fifty states.
The National Geographic Diversity stats measure both numbers of tracks and numbers of states where a chaser has trackchased in the United States.  You can't be a "regional" trackchaser and do well in the National Geographic Diversity rankings.  You can't be a foreign trackchaser and do well in the NGD results.  The NGD category rewards American trackchasers who pursue the hobby frequently all over the United States.  Maintaining a #1 position in the lifetime NGD rankings is one of my three most important trackchasing ranking categories.


2016 – Final results
National Geographic Diversity results have been calculated. Here are the top ten lifetime NGD results:
Randy Lewis – 4.39
Gordon Killian – 6.22
Guy Smith – 8.57
Ed Esser – 8.76
Allan Brown – 9.16
Mike Knappenberger – 11.25
Paul Weisel – 11.35
Rick Schneider – 11.43
Jack Erdmann – 11.73
Pam Smith – 11.73
It takes a lifetime of trackchasing achievement to move the NGD needle just a bit. A change of just ONE position in just ONE state moves a trackchaser's score up or down by 0.02 points. If someone is behind by a full point that is FIFTY     positions across the entire country. A few of the long-time but less active trackchasers are starting to slip in the rankings. Others are moving up. It truly is survival of the fittest.
Want to learn more about the National Geographic Diversity (NGD) program? Here's a link that will explain the program's entire history:
National Geographic Diversity history and lifetime results
2016 – 3rd Quarter Update
No updates on this til the end of the year. When I can, which isn't that often anymore, I try to improve my NGD results resulting in a lower NGD total score.
2016 – 2nd Quarter Update
See my 1st quarter update!
2016 – 1st Quarter Update
NGD results will be measured at the end of the year. Whenever I get the chance I choose tracks that will improve my NGD position.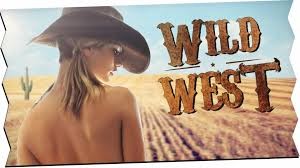 Goal – Far Western states lifetime rankings
1.  Achieve leadership position in all 13 of the 13 Far Western states.  
2.  Grow my current cumulative lead of 76 tracks in the Far West states
I have an advantage with this goal.  I live in the Far West.  Virtually all other leading trackchasers live in the east.  They won't come out to the Far West to trackchase very often because the pickings are so slim.  My leads in each state might not seem like much but since there are so few tracks to see the advantage in most cases is substantial.  Sometimes the second place chaser in some Far West states is none other than "Trackchasing's First Mother" aka wife Carol.  I know where she lives and can put a stop to any competitive pressures she might offer if need be.
Current Results – Through 12/31/15 (my totals)
Alaska – (11) –  lead by 3
Arizona – (37) – lead by 5 
California – (145) – trail Gary Jacob's total of 149 by four tracks 
Colorado – (20) – lead by 4
Hawaii – (6) – lead by 2 
Idaho – (15) – lead by 9
Montana – (13) – lead by 6 
Nevada – (32) – lead by 12
New Mexico – (14) lead by 8 
Oregon – (23) – lead by 9
Utah – (13) – lead by 5
Washington – (29) lead by 10
Wyoming – (13) lead by 5
2016 – Final results
My final 2016 results are noted below. The number in the ( ) is the net change for me during 2016.
Alaska – (11) –  lead by 3
Arizona – (38) – lead by 6 (+1) 
California – (154) – lead by 5 (+9) 
Colorado – (20) – lead by 4
Hawaii – (6) – lead by 2 
Idaho – (15) – lead by 9
Montana – (14) – lead by 7 (+1) 
Nevada – (32) – lead by 12
New Mexico – (14) lead by 6 (-2) 
Oregon – (23) – lead by 8 (-1)
Utah – (15) – lead by 7 (+2)
Washington – (34) lead by 14 (+4)
Wyoming – (13) lead by 4 (-1)
It's not easy to increase my leads in Far West states. Why? I've seen almost all of the tracks in these 13 states. I actually lost some of my advantage in New Mexico, Oregon and Wyoming.
However, a big year in California helped me not only get the #1 spot in the Golden state but also increase my lead over my nearest fellow competitor, Gary Jacob, by nine tracks.
For the year I added this number of tracks in several Far West states:
Arizona – 1
California – 9
Montana – 1
Utah – 2
Washington – 5
My cumulative lead for all Far West states is now 87 tracks.
2016 – 3rd Quarter Update
The third quarter is normally reserved for travel to our nation's county fair circuits. Most of those fairs are in the Midwest and to a lesser degree the east.
However, I did have some limited activity in the Far West. Here were my results:
California – 2
Montana – 1
2016 – 2nd Quarter Update
I told you my second quarter was HUGE. I'm proud to tell you I have now seen 151 tracks in California. I never ever thought I would come close to meeting and beating Gary Jacob's Golden state total of 149.
However, during the second quarter I knocked off four more California tracks. This will go down as one of my more important trackchasing achievements of 2016.
Additionally I saw six tracks in these other Far Western states in the second quarter: Washington – 3, Utah – 2 and Arizona – 1.
2016 – 1st Quarter Update
I'm lacking just one far western state to get a #1 ranking in all thirteen states. That would be California.
I did add two Golden state tracks during the first quarter. I'm just two short of tying Gary Jacob's leading mark of 149 California tracks.
I had to bypass four additional California tracks this past quarter because of trips to Hawaii with Carol and a mega trip with our grandkids from Texas to California. Family commitments always trump trackchasing for me. Nevertheless, I fully expect to see two new Golden state tracks and maybe more before the year is out.
Besides the two California additions I also added a Washington track. I expect to add several Far West tracks in the next quarters in hopes of making my Far West trackchasing goals.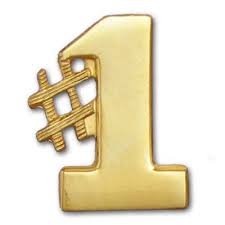 Goal – Achieve a #1 ranking in three more states during 2016.  This would increase my #1 state rankings to twenty-two.  Currently I have the top spot in these states.  Importantly, one of those three states should be my home state of California.
Going into 2016 #1 rankings.
Alaska
Arizona
Colorado
Hawaii
Idaho
Illinois
Iowa 
Minnesota
Montana
Nebraska
Nevada 
New Mexico
Oklahoma
Oregon
Rhode Island
Texas
Utah 
Washington
Wyoming
#1 rankings added in 2016.
California
Kentucky
South Dakota
Kansas
2016 – Final results
I met this goal by adding #1 rankings in California, Kansas, Kentucky and South Dakota during the year. That gives me 23 states where I hold a #1 trackchasing ranking.
It will be difficult but not impossible to add any more states to this group. The hardest thing to do might simply just be keeping the twenty-three #1 rankings I do have.
2016 – 3rd Quarter Update
During the quarter I moved into a tie for the #1 trackchasing spot in first Kentucky and then South Dakota. That gives me 23 states where I have an outright lead or in a few cases a tie for the #1 spot.
How long can I stay #1 in 23 states? Can I add any states to this list? It's going to be somewhat difficult to defend my position in 23 states that range from Rhode Island to Texas to Hawaii. I think there's a good chance I can add one more state to this list during the fourth quarter. We will see!
2016 – 2nd Quarter Update
I have now moved into the #1 spot in California. I have three more likely candidates where I might gain a #1 state ranking by the end of this year. The third quarter will be a "make or break" time. I'm one-third of the way toward making this goal. This goal will be a primary focus during the third quarter.
2016 – 1st Quarter Update
Again I have a good chance of meeting this goal but it's going to take warm weather to do it. Stay tuned. Maybe I'll add one of the three states I need during the second quarter.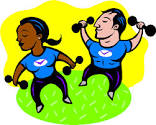 Goal – Trackchasing/Exercise
Only after a strong fourth quarter effort did I achieve my 2015 trackchasing/exercise goal.  Never in the all the previous years could I meet and surpass this goal.  When I'm traveling out on the long and dusty trackchasing trail it is difficult to take time to exercise.  The more I trackchase the less time there is for taking care of one's good health.
Last year my goal was to exercise aerobically for a minimum of 45 minutes TWICE as many times as the number of days I trackchased.  This year I am increasing the goal to 2.5 times as many days as I trackchase.  Another part of the goal is to exercise a minimum of 250 days for the year.  In order to consider things a success against my trackchasing/exercise goal I will need to meet and beat both components of this goal.
2016 – Final results
I added a respectable 63 exercise periods during the fourth quarter. That's not bad considering I traveled 38 nights over this period.
For the entire year I exercised for a minimum of 45 minutes, and often longer, some 258 times. That's a great result for me. I'm even planning a half-marathon of power walking for 2017.
I traveled overnight on 185 days. That makes exercise a little more difficult. I "only" trackchased on 92 days. That meant my exercise goal for the year would be 250 periods (see above for goal definition). Mission accomplished….although without having such a goal I would have blown off several opportunities to exercise. Goals are important!
2016 – 3rd Quarter Update
Right now I'm estimating that I will trackchase about 90 days in 2016. If I did that I would need to exercise aerobically 225 times to meet my goal. However, as you can read from the goal statement above, the MINIMUM I can exercise to meet the annual goal is 250 times. So…..I need to exercise about five times each and every week.
During the third quarter I traveled overnight for 60 nights. Folks, try flying about 20,000 miles during the quarter and driving about 20,000 rental car miles during the quarter and staying in a hotel/sleeping in the car/airport for 60 nights and see how you feel about getting out and exercising. The third quarter is always the most difficult quarter for exercise because it is my busiest quarter travel-wise.
Nevertheless, during the third quarter I did find time to exercise 53 times. That gives me a year to date three quarter total of 193 exercise periods. My goal for nine months would be 188. I'm not ahead of my goal by much…but I'm ahead. I don't expect all that much trackchasing travel during the fourth quarter. I've just go to DO IT! This is a very important goal to me.
2016 – 2nd Quarter Update
Through June 30, 2016 I have trackchased on 41 days in 2016. To stay on pace with this goal I needed to exercise 103 times (41 x 2.5).
At the end of the first quarter I had exercised 69 times. In the second quarter I added another 71 exercise periods of 45 minutes or more. That gives me a 140 exercise efforts against a six-month goal of just 103. So far so good.
June was a tough month, my worst of the year. I traveled about 30,000 miles during June. It's hard to look forward to exercising with that travel schedule and the myriad of time zone changes!
July and August are always busy trackchasing months. The more trackchasing the more the 24/7 travel….and the less exercising. More trackchasing days….less exercising. I may lose some ground in July/August but should come roaring back during the last four months of the year. This goal has established nearly a daily habit of aerobic exercise. I'm happy for that.
2016 – 1st Quarter Update
I went trackchasing over 16 days in the first quarter. The goal is to exercise 2.5 times the number of days I trackchase. That means I needed 40 exercise periods for the first quarter.
How did I do? I exercised for at least a 45-minute period (usually an hour or so) some 69 times during the quarter. I'm ahead of my goal now. Most of my exercise was done within mere feet of the Pacific Ocean's lapping blue waves.
I would have done even better but March was a bad exercise month. The twins' trip (not many exercise opportunities on a train!) and my adventure to the United Kingdom with both cold weather and a head cold slowed me down a good deal.
I suspect my goal of a minimum of 250 exercise periods will be greater than my trackchasing days multiplied by 2.5. Finding the time to exercise when my trackchasing travel heats up during the second and third quarters will be tough. However, I have been exercising regularly for several months now. I believe I've created some good habits. Barring injury I do expect to stay ahead of the curve with my exercise goal.
By the way if you want to check on me to see if I really AM exercising you'll find me power walking at the beach on most days.  Check out my 3-5 mile route.  It's not hard to get a good workout with the views along my route!  Click on the link below to see what I mean.
San Clemente – The World's Best Climate….and great for exercising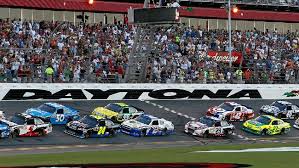 Goal – Racechasing
I spend so much time with the hobby of trackchasing that my "racechasing" is nearly nonexistent.  That isn't going to change a lot.  However, I will plan to go to 3-5 major race shows for the year without regard to existing trackchasing opportunities.  I will also catch at least one NASCAR Sprint Cup show during the year.  Watching NASCAR on TV is so much more convenient than going to the track itself.  That's why I don't get to a lot of NASCAR races.  However, I NEVER miss a NASCAR Sprint Cup race on TV. 
2016 – Final results
I had a big quarter for racechasing during October, November and December. I returned to the Kansas Speedway, Ventura Raceway and the Perris Auto Speedway.
I've got to be honest. None of those return visits blew me away. Maybe that's why I chose trackchasing. I would rather go to a track for the first time than return for the tenth time.
2016 – 3rd Quarter Update
It was a good period for racechasing. During the quarter I made return visits to four very good dirt tracks. Those were the U.S. 30 Speedway (NE), Jacksonville Speedway (IL), I-88 Speedway (NY) and the Lakeside Speedway (KS).
Leading trackchasers rarely return to tracks they have seen before when they are located long distances from where they live. I live in California. None of these tracks were like driving up the freeway to the Irwindale Speedway for me. Sometimes I wonder if seeing so much novelty racing is a good idea when each of the above tracks provided some excellent short track dirt oval racing, my favorite.
I haven't had the change to see any NASCAR Sprint Cup racing this year. It's so easy just to watch on TV. Maybe that's why their attendance is down. Nevertheless, NASCAR attendance dwarfs all other racing (X Indy 500) in the U.S. I might get to catch a Sprint Cup race during the fourth quarter.
2016 – 2nd Quarter Update
I made some progress against this goal during the quarter. Carol and I returned to see racing at the Paradise Speedway in Maui. Their racing is no great shakes but it's a cool place to say you've been too….multiple times!
The best "return" racing of the quarter was easily at King's Lynn and then Belle Vue Stadium in England. I love U.K. racing. I also got back to the Anderson Speedway in Indiana after an absence of many years. They have a great racing program there. All of the above were new tracks for Carol (X Maui) so I had an ulterior motive for getting back to the tracks. Nevertheless, the return visits were to several of my "top 100" all-time tracks.
2016 – 1st Quarter Update
Not much to report here during the first quarter. However, I hope to make some inroads in the coming months.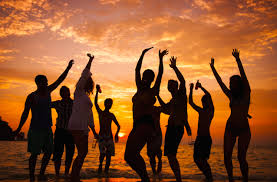 Goal – Have Fun
I plan to see as many new tracks in 2016 as I want too.  If I don't go trackchasing, it won't be because of bad weather, a lack of tracks to see or any other form of restraint on my part.  It will be because I found something more fun and interesting to do not because I couldn't find a place to go trackchasing.  
I get the biggest kick out of listening to other trackchasers trying to persuade folks that they had some form of restraint and decided to do something else other than go trackchasing.  In reality, they couldn't find any place to go trackchasing so they "settled" for something else to do.  Why don't they just tell people that?  If you're going to brag about doing something else at least be honest enough to say the reason you went somewhere else is that there were no workable trackchasing opportunities!
If I do go trackchasing it will be for one simple reason…..I just wanted too.  I do this for fun.  I go trackchasing simply to have fun.
2016 – Final results
It was a good year. I still enjoy the "thrill of the chase". However, the quality of the racing is often times questionable at this point. The novelty races are novelty races. Yes, they count but many are not really racing in the way I first started following auto racing.
When I went to the more "traditional" tracks for the first time, that would be ovals for me, the racing also lacked much of the time. Small car counts, late starts and endless delays made going to a stick and ball event or a movie seem appealing.
Of course, I still love the adventure of the travel and meeting the people. Solving for "X" is a big part of trackchasing for me. There are a lot of "Xs" when it comes to making one of these trips happen. I just wish the on track activity was a little better.
2016 – 3rd Quarter Update
I am a trackchasing "volunteer". No one makes me do this. I do it because it's fun. Yes, it's a little disheartening to see other trackchasers giving up or nearly giving up on the hobby. Novelty racing and UTV racing in the woods probably wasn't what Trackchasing's Founding Fathers had in mind when they first started thinking about trackchasing as a hobby. Nevertheless, it is what it is. I still get a kick out of pulling the Carol Lewis owned and MFunds sponsored Lexus RX 350 onto the freeways of SoCal on my way to LAX.
2016 – 2nd Quarter Update
I had a great time trackchasing this quarter for several reasons. There were some trips where I could trackchase nearly every day for a long period of time. Trackchasing in new foreign countries is the best. I did that twice during the quarter (Serbia, Bosnia and Herzegovina). I made a second trip of the year to the U.K., one my most favorite international trackchasing countries.
Hanging out with international friends is both a fun and educational activity. Seeing 35 tracks, meeting the people I did and jet-setting all over the world made this an exceptionally enjoyable time.
2016 – 1st Quarter Update
I had fun during the quarter. Getting to see racing at five ice tracks when this was one of the worst ice racing seasons of all time was outstanding. The indoor racing in Michigan and Iowa was very good. Finally, heading to the United Kingdom on just six hours planning time was a great way to spend the Easter weekend.


Living the dream. 
If you get time check out the guestbook tab of my website at this link Randy's past guestbook.  I get lots of comments like this one from race fans and travelers, "You are living my dream".  Heck, I'm living my dream as well.  Trackchasing is OPTIONAL for me.  If I didn't want to do it I wouldn't do it.  On the other hand, despite my "love for the road" it's never a good idea to do anything too much.  Right now I'm very happy with the frequency of my trackchasing.  My current pace is one I would be comfortable with for many years to come.