2018 Trackchasing Annual Report
I first started sharing my annual trackchasing reports back in 2001.  This is the 19th consecutive year of my publishing these "Trackchasing Annual Reports".  I hope you enjoy reading them. I'll just suggest you imagine doing what I've been doing. If you do I think you'll have a good time!
If you only have time to read just a paragraph or three you might want to know, "What were the highlights of my 2018 trackchasing season"?  There were several.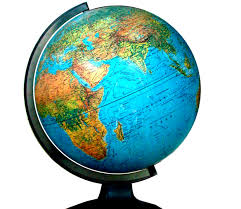 International trackchasing
International trackchasing is one of each year's highlights. The big bang really isn't for the racing that much. It's for the people. It's for the touring. This year I trackchased for the first time in five very "eclectic" countries. These five first time visits were to: Belarus, Maldives, Bolivia, Moldova and Saudi Arabia. If you know anyone who's been to those five countries then you know a world traveler.
Race Track Business Conference
Another major highlight for the year was being invited to the prestigious "Race Track Business Conference" by the owner of the National Speedway Directory, Tim Frost. This is a gathering of the top executives in the auto racing industry held in Indianapolis each year. I was able to share my experiences as a "racing fan" to the audience. I think they enjoyed what I had to share. It was certainly a wonderful experience from my point of view. But, wait! There was one negative experience associated with the RTBC. I felt compelled to wear long pants. As you know I almost NEVER wear long pants. I even had to find a pair of dress shoes. The things I will do to help out Tim Frost.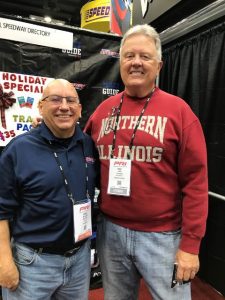 As part of the RTBC I got to meet the show's Master of Ceremonies, Dennis Michelsen. Dennis is a real pro and shows the value of having a strong leader to pull together the various pieces of the program that make it a resounding success.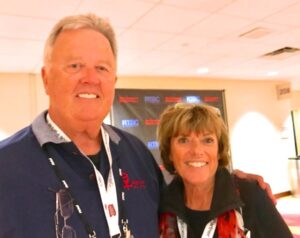 Another highlight of the day was getting to meet Lyn St. James. On the outside Ms. St. James simply appeared to be an intelligent, friendly, bubbly and attractive woman. However, her accomplishments of competing as a driver in seven Indianapolis 500s were beyond impressive. It was she that pressed the gas and drove at 200 MPH into turn one in the Indy 500. Whether you're a race fan or not, you've got to be amazed at anyone willing and capable of doing that.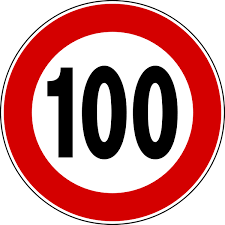 Another year of seeing more than 100 tracks
As you know trackchasing is a "counting" hobby.  I guess I'm most pleased that I was able to see more than 100 new tracks for the year for the 13th time.  That's not easy to do when you begin the year having seen more than 2,400 tracks….now 2,500 tracks!  No one else has seen one hundred tracks more than five times. By way of comparison, Ed Esser had the second most tracks ever coming into his last 100 track season and he started that year with "only" 1,000 tracks.  Most of the leading trackchasers have never come close to doing it one time.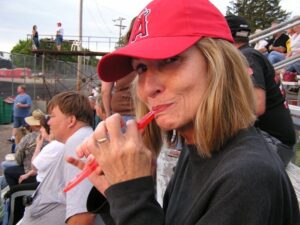 The World's #3 Trackchaser
A HUGE highlight for the year was when Carol notched her 44th, 45th and 46th trackchasing countries in a single trip to Spain, Portugal and Moldova. That ranks her as the World's #3 Trackchaser. She's still the only woman in trackchasing history to visit a new track on her own without the support of male companionship. That might not sound like much until you consider no other woman in trackchasing history has ever done such a simple thing. She and I have now seen more than 3,000 combined tracks. We lead our nearest fellow competitors in the standings as the World's #1 Trackchasing couple by nearly 300 tracks.

#1 one more time
I also saw the most tracks of any trackchaser in 2018 with a total of 112 tracks. Consider that I started 2018 with more than 2,400 tracks.  This was the 12th year I've been able to do that.  I've been in the worldwide trackchasing top three every year since 2000. 
Want to see the trackchasing champs dating all the way back to 1969? I didn't earn my first championship until 2004 some thirty-five years after the first champion was crowned. Here's the link to the hobby's championship list.
It really takes the cooperation of two groups (me and my fellow competitors!) to make this happen. First, I'll see ever how many tracks I can.  Then some other trackchaser will see all the tracks they can.  Then we compare the totals to see who has the most. 
It's getting tougher and tougher to defend against the "semi-rookie" trackchasers who decide they are going to get very serious about this "trackchasing thing" for one year. They begin their trek having seen far fewer than 500 tracks.  It's a lot easier trying to find your next new track to see when you've only seen 300 or 400 than when you've seen 2,500.
Ice racing
I was able to see ice racing for the first time ever in Iowa and then Belarus. My ice racing track total now stands at 91 in 19 states, provinces and countries. Who would have thought that a guy from SoCal who wears shorts more than 99% of the year would be the all-time ice track leader!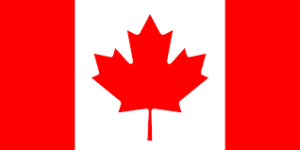 Canada!
I've seen racing at more than 160 Canadian racetracks. However, until this year, I had never seen a race in all ten Canadian provinces in one year. Heck, I'll bet 99% of the Canadian population have never ever visited each of their ten provinces. That was a lot of fun as Carol and I spent an entire week exploring Newfoundland and Labrador.
The above is the "Reader's Digest" version of my 2018 trackchasing year. It was provided for those people who didn't have enough time to read the entire book.  For those that do read on. 
100 tracks? Who has ever done that?
I'm very proud to have seen more than 100 new tracks in 2018.  Is that easy to do?  Beginning the year only nine other trackchasers in the history of trackchasing had ever done it.  Most did it once and that was it. 
Below is a table that shows who has seen 100 tracks or more in a single year.  It also lists the track totals in each year following each chasers first "century" mark achievement all the way through 2018.  As you can see, some folks did it once and fell off dramatically after that. In the end there hasn't been a single trackchaser, myself excluded, who has been able to keep up the "100 tracks a year" pace. Don't misinterpret what I'm saying. It's quite an accomplishment to see 100 tracks in a year just one time. It's just that no one else can do that year in and year out.
I first went to 100 or more new tracks in 2004.  During that year I saw 127 new tracks.  The numbers that follow show my track totals year by year since then. The table also shows every other trackchaser who has ever recorded a 100-track season and their subsequent results.
Randy Lewis (2004) 127-182–147-160–102-117–95–113 –88 –109 –130–134–106-115-112
Andy Sivi (2000) 100-101-83-67-32-17-0-1-8-0-0-2-3-0-4-5-6-5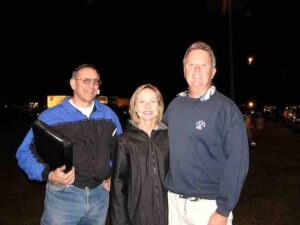 Ed Esser (2003) 114-100-132-105-105-91-91-78  2012 deceased
Mike Knappenberger (2006) 106-95-167-90-95-62-102-71-49-26-11-4-5
Roland Vanden Eynde (2007) 105-73-74-79-73-60-60-68-51-56-55-39
Bing Metz (2009) 174-33-0-8-16-15-3-4-14-4
Paul Weisel (2009) 121-83-12-18-28-17-22-39-33-21
Edward Corrado (2014) 117-58-59-45-53
John Ritter (2017) 103-13
Brian Dolphy (2018) 102
This table draws attention to two items of note.  First, not many people have done this.  About 75% of the top 20 chasers have never reached 100 tracks in a single year or, in most cases, come very close.  For those nine trackchasers who have seen 100 or more tracks in one year coming into 2018 their future production has fallen off dramatically in nearly every case. Yes, it's difficult to see that many tracks in one calendar year.  If someone can do it once it's hard to keep things going.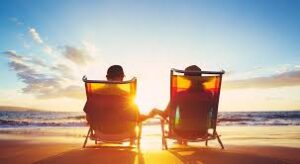 How does retirement effect trackchasing?
I retired in the middle of 2002. The day I retired I had seen 581 tracks. That sure doesn't seem like very many does it?
One might think that when a trackchaser retires from their "day job" they can really begin to hit the trackchasing trail.  With the exception of my situation, statistics just don't bear that out.  If you were to look at what virtually all other trackchasers have done you will see dramatically LESS trackchasing after they retired than before.  Why is that?
I can only guess.  Maybe in retirement the expense of traveling long distances is just too much.  Maybe these chasers are just to "tired" to hit the road.  Maybe the thrill of the chase just isn't there anymore.  The only other trackchaser to rack up big numbers in retirement was Ed Esser.
Yes, before I retired I had seen 581 tracks.  Since I've retired, a bit more than 16 years ago I've seen more than 1,900 tracks. Since I retired I've seen racing in 78 more countries.
I began my business career in 1972 and retired in 2002.  In business I traveled overnight about two days each week. I flew on an airplane, several times, virtually every week.  Then I traveled overnight with my family for 5-6 weeks every year. Yep.  I've been a traveling man. Willie Nelson asked ME if he could sing, "On the road again"!
Additionally, since I retired in mid-2002, I've traveled a good deal as well. I've probably traveled as much as I did in business or more.  In those nearly 17 years of retirement the stats look like this.
Flown on about 3,400 airplanes
Rented about 875 cars
Stayed in about 2,925 hotel rooms
Traveled about 3.5 million miles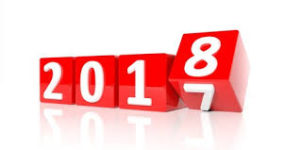 2018 travel stats. 
This year, 2018, was one of my busiest travel years ever.  Here are my travel stats for just this year.
Trackchasing days:  98
Miles flown* – 263,000+
Rental car miles driven – 39,000+
Total miles traveled* – 283,000+
Total nights on the road* – 213
Several of these categories* were personal bests.  I'm haven't been slowing down a bit.  Yes, the remaining tracks left to see are getting further and further apart but that just adds to the challenge to see them.
I will say this. I DO expect to travel less in 2019. Yes, I know I've said that before. It's just that there aren't that many new racetrack opportunities for me to see. There aren't that many more countries I can visit for the first time. I do expect to return to some of the foreign countries I've seen in the past just because they were so much fun to visit the first time. I'll try to see some racing when I go back but the main purpose will be to tour. I don't ever expect to see 100 new tracks in a single year, unless there is some sort of dramatic rule change regarding track counting and even then I don't expect to see that many tracks in a year again.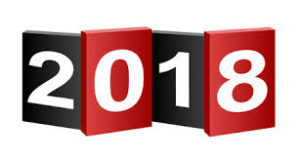 The biggest highlights of 2018. 
International trackchasing
From a people point of view visiting first Maldives and then Bolivia were above and beyond. It is amazing how well local folks will treat a stranger that they've only first met at the airport!!
Maldives is a 100% Muslim country. As you know America has had some trouble with the Muslim community recently. I only wish that Americans could meet the people I met in Maldives.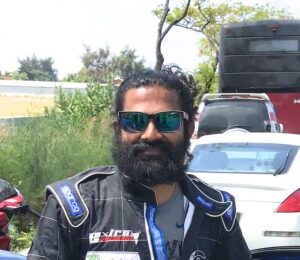 I hooked up on Facebook with a young man named "Poh Thu". He and his friends could not have made my five-day trip to the Maldives any better. They picked me up at the airport. They provided four nights of accommodations at no charge. They moved me all over the islands on their motorbikes, no less. I was invited into their home. How many Americans have ever been invited into a Muslim home? We spent lots of one on one time simply walking the streets and better understanding each other's cultures. This was one of my top trips of all time.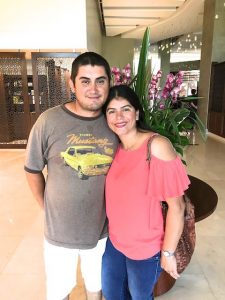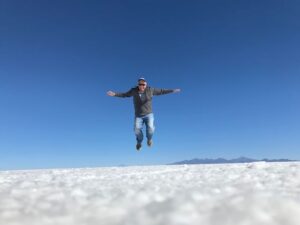 My visit to Bolivia was equally as good. I met a man named Manolo Chavez, on Facebook. Manolo ended up picking me up at the airport. He invited me into his home and race shop for a special dinner in my honor. I hosted his family and friends for a night at the circus in Santa Cruz, Bolivia. I had a week to tour Bolivia between races. As you can see I can still get some "air" (above) at the largest salt flat in the world. Manolo and his family and friends and I had breakfast together every morning. Later in the trip I went to a race at an altitude of 14,000 feet!! That trip was facilitated by driver Sergio Kosky. What special hospitality from my Bolivian friends.
My other international trips were exciting as well. I traveled all over Minsk, Belarus. When it came to race day my local contact Владимир Киселёв picked me up at the hotel. He made sure I was comfortable watching the ice racing in bone-chilling temperatures. After the races we hung out at my hotel just getting to know each other.
I didn't have any local contacts in Moldova. Nevertheless, Carol and I very much enjoyed touring the country. How many people get to do that? Eastern Europe isn't frequented by very many tourists from the U.S.A. A visit there is a true bargain. There is so much to see and experience. All of our Eastern European trips have been wonderful.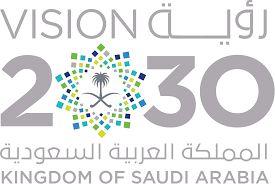 I had been wanting to trackchase in Saudi Arabia for nearly a decade. Getting a travel visa was the biggest road block. Then our son, J.J., turned me onto the "Sharek visa". As part of the "Saudi Vision 2030" program SA is opening itself up to outside visitors. I spent a week there and the cultural aspect of the trip was one of my best ever. I never would have thought that being a racing fan and pursuing the hobby of trackchasing would have taken me so many places all around the world.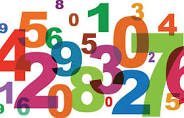 THE NUMBERS.
In 2018 I saw racing at 112 new tracks in states, ten Canadian provinces, five Australian states and one Mexican state. I trackchased in eleven different countries. I traveled more than 283,000 miles to do this.
I went trackchasing over 98 days. That's one of my stronger totals but still far short of my best ever. I suspect that some trackchasers WISH they could trackchase that many days. My advice? Be careful what you wish for.
CAROL.
Carol did her part to keep us as the World's #1 Trackchasing couple. She's now up to 619 lifetime tracks. She spent 80 nights traveling with me all over the world. Considering she's a self-professed "homebody" I can't ask for more than that.
Carol continues to choose places like Hawaii, Mexico, New York City, Australia and Moldova over ice racing and county fairs. That's why I picked her. She's smarter than me. Nevertheless, her contribution allows us to maintain our standing as the "World's #1 Trackchasing Couple" by a triple digit margin.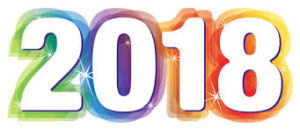 2018 – Quarter by Quarter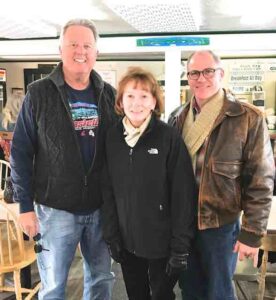 2018 – January/February/March 
It was a busy first quarter! I went to 19 racetracks for the very first time. These trips included 10 ice tracks in Minnesota, Wisconsin, New Hampshire, Iowa, Alaska and Belarus. I saw racing in three indoor arenas all in New York and Pennsylvania. Ice racing in New Hampshire was a special event. It allowed me to reunite with the Lord's (above) friends from back in my P&G days. My only outdoor shows for the quarter were an off-road race in California and an inner oval event in Arizona. Yep. Warm weather states are just about the only folks willing to race outdoors during January-March.
The first quarter was busy with international travel. As noted above I made visits to first Belarus and then Maldives, both exciting adventures.
2018 – April/May/June
The second quarter of 2018 was very productive. I added 34 new tracks to my lifetime totals.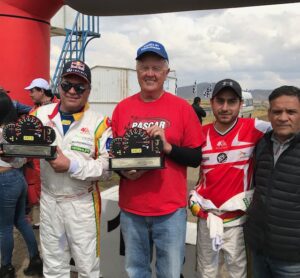 In April I visited Arizona and California. The BIG event for the first month of the quarter was my nearly two-week trip to Bolivia. I saw three tracks race there. The people were fantastic and the touring over the top in more ways than one. Most of my touring was conducted at 12,000 feet. The racetrack in Pucarani (above) sits at an elevation of more than 14,000 feet! I was apprehensive about that visit but my preparation was enough to makes things comfortable. Thanks to Sergio Kosky for help with my trip to Pucarani.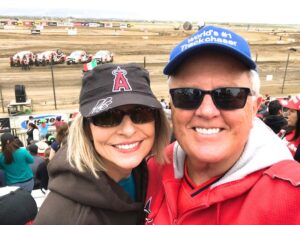 In May I made workmanlike trips to Indiana, Florida, California and Idaho. Then Carol and I slipped south of the border to Baja California, Mexico for a Lucas Oil Off-Road Series race. This was my eighth track to visit in Mexico.
In late May I started out in North Carolina and then got rained out, my first r/o of the year in New Jersey. I next saw several tracks in New Brunswick, Nova Scotia and Michigan. It was a busy month of May.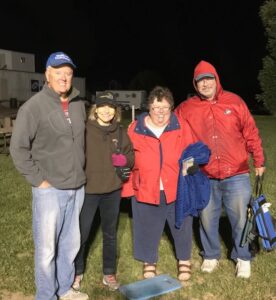 To close out the quarter I had a busy June. I trackchased in Wisconsin (with my sister Becky and her husband Bob – above), Missouri, Kentucky, Arkansas, Idaho, Montana, Indiana, Manitoba, Saskatchewan, Ontario, North Dakota, Michigan, Iowa and California. Real nice folks up in Canada. I finished the first six months of the year with 53 new tracks.
2018 – July/August/September
My year had reached the halfway point.  I had seen 53 tracks by the end of June.  I wasn't giving any thought to seeing 100 tracks this year.  I had lots of international racing plans set for the last six months of the year.
Coming into 2018 I had seen racing in 77 countries.  Most of the time when I go international trackchasing I'm visiting one country and seeing just one track.  Sometimes those trips will cover two weekends.  As you've seen from the first six months of this year I commonly see 3-5 new tracks during each weekend that I trackchase. 
I estimate I have "lost" the opportunity to see racing at 200-300 tracks because of the time spent trackchasing across the world. I'm not complaining just explaining. I would not give up the experience of these international adventures for anything. They really are the best trips.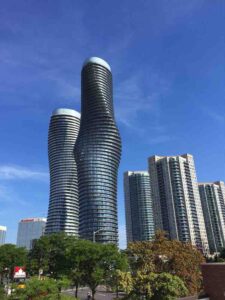 July began with an eight-day trip to tracks in Kentucky, Michigan, Indiana, Missouri and Ontario. I saw the IndyCar racing in Toronto (above) on a terribly hot day. I was reminded why street course racing in my LEAST favorite track configuration.
In late July Carol and I began our travel odyssey to the "Mid-Atlantic" region of Canada. We started by seeing racing in New Brunswick and Prince Edward Island (above). Then we moved over to Newfoundland and Labrador for a week seeing both tracks there. When we finished we could both say we had seen racing in all ten Canadian provinces.
From there I put Carol on a jet airplane back to our modest seaside cottage in San Clemente. My trip continued to Michigan, New York (first ever microd racing! – above), Minnesota and British Columbia. I came home for a couple of days and hit the road for Quebec, Iowa, Wisconsin, Minnesota, Maryland and back to New York, then New Hampshire, Washington, Alberta, Oregon and Virginia before continuing onto Indiana (USAC midgets at IMS) and finally North Carolina. It was a busy quarter!
2018 – October/ November/December 
Going into the fourth quarter I still was not giving much thought to seeing 100 tracks for the year. Yes, I had already seen 78 new tracks during the first nine months of 2018. However, I knew I had more international trips planned and cold weather was coming in November and December.
Additionally, you will rarely if ever see me setting a goal to see "X" number of tracks for the year or any period of time. I want to go trackchasing because I want to go trackchasing and not simply to meet a numerical goal.  I know that when I go trackchasing as often as I can and as often as I want my totals at the end of the year will be very good.
I began October with trips to Virginia, Missouri and Ohio. Then Carol and I decided to travel just a little bit further from our home in SoCal.
We headed first to Spain, then Portugal and finally, the Eastern European country of Moldova (above). We were gone for two weeks. We saw racing during three afternoons of the trip. That left plenty of time for visiting these countries and enjoying the food. The food in these places is always a highlight!
I was back on the domestic road in early November with trips to Oklahoma and New Jersey, sort of an odd pairing. Next up I headed off to Western Australia, a state in Australia. I had expected to spend the entire trip in WA. Then the major series I was wanting to follow cancelled their entire program. No problem. I moved onto the Aussie states of Victoria, Queensland and New South Wales to complete the trip.
On the last day of November I flew over to Las Vegas to see a race. This was the 15th different track I have seen in the city limits of Las Vegas! I was able to visit with my long-time college buddy, Jim Hammer. The next day I was in Tennessee because that's what some people do.
It was now time for probably the biggest "adventure" of the year. I grabbed a plane, stopped in Frankfurt, Germany and continued onto Riyadh, Saudi Arabia. I had a week to see what I could see and I did my best. Don't miss my Trackchaser Report on this one!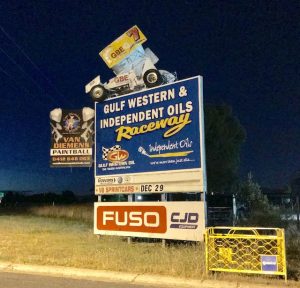 Lots of trackchasers might have called it a year at this point. I don't roll like lots of trackchasers. I grabbed Carol, packed a suitcase and we headed to Australia…again. Actually this was the third different time in 2018 I had been in Australia. There were several highlights to this trip. Seeing a race in Tasmania (above) allowed me to say I've seen racing in all six Australian states. Spending New Year's Eve on the Yarra River watching Melbourne's midnight fireworks would be remembered for a very long time.
Ya! It was a pretty exciting year. People say I have a lot of energy. They ask if I ever get tired. My answers to those comments/questions are simple, "Yes and no"! I only saw 112 new tracks in 2018. That pales in comparison to some of my best trackchasing annual totals. However, from an "experience" point of view this was one of my best trackchasing years ever!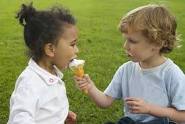 Sharing.
I do my best to share the hobby of trackchasing with as many people as I can. There is no bigger or better trackchasing website than what you will find at www.randylewis.org. My site consists of "posts" from the tracks I visit.  Each post includes my review of the day, a YouTube video of the racing action and a photo album that shares on average 100-200 photos and often more.  Because of this content, the website gets about 25,000 views every month.
My YouTube channel has surpassed 1.8 MILLION minutes of viewing and more than one MILLION total views.  I have more than one MILLION photographs linked to my website.  I have posted more than 1,200 YouTube videos on my YouTube channel (Channel name: RANLAY). My YouTube site has more than 1,300 followers.
I've done well over 300 at the track interviews. There have been nearly 100 newspaper stories about my trackchasing as well as several radio and TV (above, from the country of Malta) interviews. I estimate I create well into the millions of media "impressions" each and every year for my hobby of trackchasing.
I'm doing just about all I can to share the hobby of trackchasing with people all around the world. When folks are first exposed to the concept their comment goes something like this, "I had no idea such a thing actually existed"!
After they talk to me they know that trackchasing DOES exist! By the way virtually no one asks me if others do this!  Of course, they do.  However, I do find it a bit odd that the thought rarely occurs to other people that anyone other than me is a trackchaser!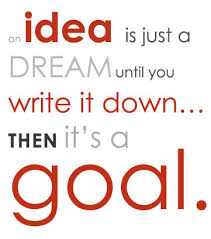 2018 Goals.
At the beginning of each year I establish a few goals I would like to achieve for the year.  I share those goals in January. That way anyone who wants to "check me" can see what the goals are and how I'm doing against them.
Some trackchasers only share their goals AFTER they have achieved them. They also set "softball" goals. They're doing better at sharing their goals up front but only after I shamed then into it!
If you want to see what my 2018 trackchasing goals were and how I did against them click on this link:
2018 Trackchasing Goals – Final Result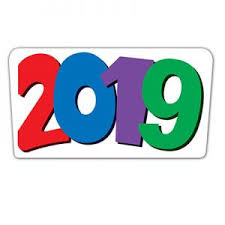 2019 Goals.
What are my goals for next year? You can find them on my website at www.randylewis.org by the end of January, 2019. Just click on the "Goals" tab and you can see this coming year's goals as well as the goal results for several earlier years.  You will note that I don't have any softball goals either!
I have always enjoyed the competition of the hobby. However, with my nearest fellow competitor (Guy Smith) nearly 700 tracks behind my lifetime total there isn't much competition to consider.
I've seen racing in 82 countries. My nearest fellow competitor (Roland Vanden Eynde) has done that in 52 countries. I expect to continue adding foreign countries to my trackchasing list. I've now see racing in all 50 American states, all 10 Canadian provinces, all 6 Australian states and both north and south New Zealand. What's next? That's a good question.
Overall, the trackchasing hobby continues to be fun for me. I spend a whole lot of time sharing my results with those that follow my pursuits.
I commonly tell people that my hobby is about travel/sightseeing, logistics and oh yeah…racing. The challenge of getting from point A to point B without depleting our retirement savings is a real brainteaser. Remember I have been "unemployed" for the past 17 years. Carol and I maintain a modest seaside cottage overlooking the Pacific Ocean. We're still able to pay the light bill.
The actual racing part of the trackchasing hobby is almost an afterthought for me. Trackchasing probably took a wrong turn when the rules allowed for so many "novelty" events. Those kinds of racetracks have replaced hardcore short track oval racing. Nevertheless, that is what happened and that is the state of the current hobby.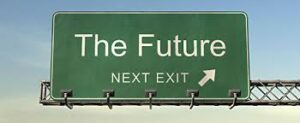 The future?
Will I see 100 tracks or more next year as I have done on thirteen separate annual occasions?  No, I will not! Absolutely not!  Why?  There just aren't that many tracks left to see. I would be more than happy seeing 50-75 tracks annually for the next several years. An active trackchaser can see 50 new tracks just about by falling off the back porch.
I'll head out on the long and dusty trackchasing trail when it makes sense. Will I see more tracks than anyone else as I have done during twelve trackchasing seasons? Again, I don't know. It's not really up to me. I'll see whatever I see. If that is more than everyone else then I win and if it isn't I don't win.  Pretty simple huh!
I feel badly that the frequency of trackchasing for the hobby's founders and early participants is down so dramatically. There are very few people on the horizon to replace the folks with 800 or more tracks who now rarely see many tracks at all. However, I shouldn't be surprised. The "bang for the buck" just isn't there for most people.
With all of the above being said, I wish everyone the best with their own personal trackchasing efforts. I thank everyone who follows my trackchasing hobby from afar whether or not they have ever been to a county fair junk car figure 8 race or not. I hope everyone has good health, great family and friends and safe travels and lives beyond their IRS predicted life expectancy.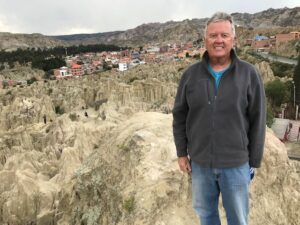 Randy Lewis
San Clemente, California
World's #1 Trackchaser
www.randylewis.org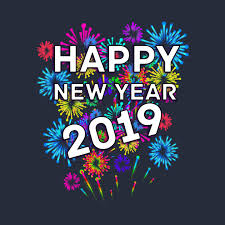 Happy New Year to my trackchasing friends!
For years I have carried around a simple piece of white paper in my briefcase. It had the best nugget of wisdom on this subject that I have ever come across. I don't expect to really ever reach the "station". However, I plan to have more fun than just about anybody I know heading in that direction.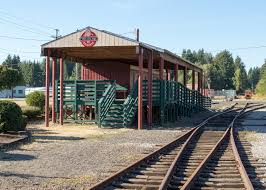 THE STATION
Tucked away in our subconscious minds is an idyllic vision.  We see ourselves on a long, long trip that almost spans the continent.  We're traveling by passenger train, and out the windows we drink in the passing scene of cars on nearby highways, of children waving at a crossing, of cattle grazing on a distant hillside, of smoke pouring from a power plant, of row upon row of corn and wheat, of flatlands and valleys, of mountains and rolling hillsides, of city skylines and village halls, of biting winter and blazing summer and cavorting spring and docile fall.
But uppermost in our minds is the final destination.  On a certain day at a certain hour we will pull into the station.  There will be bands playing and flags waving.  And once we get there so many wonderful dreams will come true.  So many wishes will be fulfilled and so many pieces of our lives finally will be neatly fitted together like a completed jigsaw puzzle.  How restlessly we pace the aisles, damming the minutes for loitering, waiting, waiting, waiting for the station.
However, sooner or later we must realize there is no one station, no one place to arrive at once and for all.  The true joy of life is the trip.  The station is only a dream.  It constantly outdistances us.
When we get to the station that will be it!" we cry.  Translated it means, "When I'm 18 that will be it!  When I buy a new 450 SL Mercedes Benz that will be it!  When I put the last kid through college that will be it!  When I have paid off the mortgage that will be it!  When I win a promotion that will be it!  When I reach the age of retirement that will be it!  I shall live happily ever after!"
Unfortunately, once we get "it," then "it" disappears.  The station somehow hides itself at the end of an endless track.
"Relish the moment" is a good motto, especially when coupled with Psalm 118:24: "This is the day which the Lord hath made, we will rejoice and be glad in it."  It isn't the burdens of today that drive men mad.  Rather, it is regret over yesterday or fear of tomorrow.  Regret and fear are twin thieves who would rob us of today.
So, stop pacing the aisles and counting the miles.  Instead, climb more mountains, eat more ice cream, go barefoot more often, swim more rivers, watch more sunsets, laugh more and cry less.  Life must be lived as we go along.  The station will come soon enough.