Trackchasing Champs
From the travels and adventures of the "World's #1 Trackchaser"
HighlightsPast Trackchasing Champs
Trackchasing is a very competitive hobby!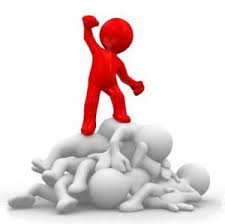 Attention!
Effective January 1, 2019 a change in trackchaser championship eligibility will take effect. It's based on what the sport of major league baseball does with its batting champion statistics. There is probably no sport that tops baseball for being on top of player stats. In order to be a batting champion in Major League Baseball a batter must have had 3.1 plate appearances for each of the season's 162 games. That comes to a total of 502 at bats. This rule is designed to prevent a player coming to bat, let's say 40 times and getting 20 hits for a .500 batting average, and winning the batting title. Baseball doesn't think, and I doubt many baseball fans do either, that a player who goes 20 for 40 and gets a .500 batting average should win the batting title.
Something similar in trackchasing exists. Over the past couple of years "rookie" trackchasers came into the season with very low lifetime trackchasing totals (less than 400 tracks). They ended up seeing a large amount of tracks in a single year. It is obviously much easier for someone to see lots of tracks when they haven't seen very many in the past. It wouldn't be fair to the people who have made a strong commitment to the hobby to be compared to people who have committed almost no time and effort to the hobby of trackchasing.
Up to now no trackchaser, in the modern era of trackchasing (prior to 2000) has ever been able to win the trackchasing championship with almost no background whatsoever in trackchasing….although some have come close. In order to prevent anyone from becoming a trackchasing champion with the equivalent of going "20 for 40" only those trackchasers who enter the season with a lifetime track total of at least 400 tracks will be eligible to win the trackchasing championship. This leaves the chase for the championship to more than 40 trackchasers who have demonstrated a committment to trackchasing.
Yes, trackchasing is a competitive hobby.  Trackchasers will go nearly to the end of the world and spend their cat's milk money just to add one more track.  Most trackchasers will not even consider returning to a faraway track after they have counted it just once.  Trackchasing is a "counting" hobby.  Trackchasing is not really a racing hobby. Trackchasing is a "one and done" hobby for the most part.

Few trackchasers can ever say they saw more tracks in a given year than all of their fellow competitors.  The results listed here come from the most reliable sources available.  Prior to about the year 2000 some trackchasers had submitted their track lists without a specific date when that track was visited.  In those cases the tracks do not count in the annual results.  Tracks without a date count in lifetime totals just not in annual totals.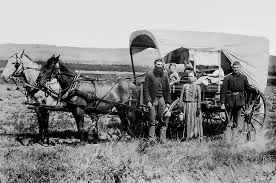 In the early days of trackchasing most trackchasers did not submit their track lists with a date included when the track was first visited.  This is why you will see some "champions" with very low track totals.  Up through the 80s and 90s only a few trackchasers thought to include dates with their track submissions.  In reality, only a few people were even "competing" for the championship in those early years because of the date issue. This means that in some cases, prior to about 2000, a trackchaser who might have seen a lot of tracks, but never submitted the dates when those tracks were seen, had actually seen the most tracks. Doesn't matter. During that time period if you didn't submit a date your results were not counted in the annual results.

From about 2000 forward just about every trackchaser was sending in a date with the track submission.  Therefore, for the last dozen years or so, nearly every trackchaser was competing for the championship.  As you can see it normally takes 100 tracks or more to be a trackchasing champ nowadays.
I have a deadline of a month or so for a trackchaser's results to be posted. I gather the numbers from any source that I deem credible. I don't accept "retroactive" results. Let's say a trackchaser comes along in 2018 and can legitimately prove that he/she saw 150 new tracks back in 1986 when the leading total was 31 tracks. Sorry. Too late. In 1986 Guy Smith will forever be known at the trackchasing champion….with 31 tracks.

.
2018 – Randy Lewis – San Clemente, California – 112
2017 – Randy Lewis – San Clemente, California – 115
2016 – Randy Lewis – San Clemente, California – 106
2015 – Randy Lewis – San Clemente, California – 134
2014 – Randy Lewis – San Clemente, California – 130
2013 – Randy Lewis – San Clemente, California – 109
2012 – Mike Knappenberger – Reading, Pennsylvania – 102
2011 – Randy Lewis – San Clemente, California – 113
2010 – Randy Lewis – San Clemente, California – 95
2009 – Bing Metz – Tatamy, Pennsylvania – 174
2008 – Mike Knappenberger – Reading, Pennsylvania – 167
2007 – Randy Lewis – San Clemente, California – 160 
2006 – Randy Lewis – San Clemente, California – 147
2005 – Randy Lewis – San Clemente, California – 182
2004 – Randy Lewis – San Clemente, California – 127
2003 – Ed Esser – Madison, Wisconsin – 114
2002 – Andy Sivi – Clairton, Pennsylvania – 83
2001 – Andy Sivi – Clairton, Pennsylvania – 101
2000 – Andy Sivi – Clairton, Pennsylvania – 100
1999 – Gordon Killian – Reading, Pennsylvania – 55
1998 – Jack Erdmann – DePere, Wisconsin – 63
1997 – Will White – Quakertown, Pennsylvania – 60
1996 – Mark Kelly – Milton Keynes, England – 64
1995 – Jack Erdmann – DePere, Wisconsin – 63
1994 – Jack Erdmann – DePere, Wisconsin – 54
1993 – Jack Erdmann – DePere, Wisconsin – 52
1992 – Guy Smith – Effort, Pennsylvania – 36
1991 – Jack Erdmann – DePere, Wisconsin – 45
1990 – Andy Sivi – Clairton, Pennsylvania – 94
1989 – Guy Smith – Effort, Pennsylvania – 40
1988 – Andy Sivi – Clairton, Pennsylvania – 44
1987 – Guy Smith – Effort, Pennsylvania – 41
1986 – Guy Smith – Effort, Pennsylvania – 31
1985 – P.J. Hollebrand – Webster, New York – 23
1984 – Guy Smith – Effort, Pennsylvania – 24
1983 – Don McAuley – Winnipeg, Manitoba, Canada – 27
1982 – Andy Sivi – Clairton, Pennsylvania – 25
1981 – Don McAuley – Winnipeg, Manitoba, Canada – 23
1980- Guy Smith – Effort, Pennsylvania – 42
1979 – P.J. Hollebrand – Webster, New York/Don McAuley – Winnipeg, Manitoba, Canada – 9
1978 – Andy Sivi – Clairton, Pennsylvania – 13
1977 – P.J. Hollebrand – Webster, New York – 21
1976 – P.J. Hollebrand – Webster, New York – 18
1975 – P.J. Hollebrand – Webster, New York – 40
1974 – P.J. Hollebrand – Webster, New York – 56
1973 – P.J. Hollebrand – Webster, New York – 44
1972 – P.J. Hollebrand – Webster, New York – 24
1971 – Jody Scheckter – Somewhere in Africa – 15
1970 – Gary Jacob – Turlock, California – 8
1969 – Allan Brown – Comstock Park, Michigan – 12