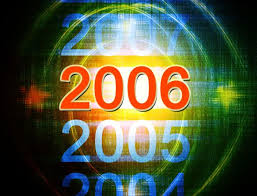 2006 TRACKCHASING ANNUAL REPORT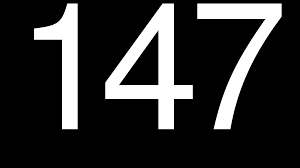 TRAVEL AND BUDGETING 
Last year I had a personal best in number of tracks seen with 182. To get those tracks I traveled about 147,000 miles in rental cars and airplanes. This year I "only" made it to 147 tracks. You might think my travel mileage would have decreased compared to 2005. Nope! I ended up traveling 208,314 miles this year!
I could compare 208,000 miles to many things to try to convince you that's a lot of seat time. Somehow, I don't think I have to do that. Here is how those miles broke out.
Airline – 161,751
Rental car – 42,354    (I drove my personal car about 15,000 miles in 2006)
My car – 2,178
Friend's cars – 2,031
There are some good things that came about with all of this travel. First, I didn't use my car much, so it's not worn out from trackchasing like those of my gritty fellow competitors. Secondly, with my airline sponsors coming on board in September, my airline expense wasn't as high as it could have been. Finally, it has been my practice to not include mileage from my house to my home airports. I probably should include it, but I didn't from the beginning and wanted to keep my records comparable from year to year. With 37 airline round-trips this year, that would probably add another 3-4,000 total miles.
Of course, with that amount of travel, you might think it would wreck havoc with my trackchasing budget. If you thought that, you would be partially correct. Here's how I did against the budget I established for trackchasing at the beginning of the year.
Airfare – 62%
Rental cars – 126%
Gasoline – 154%
Airport parking – 103%
Hotels – 100%
Food – 118%
Race tickets – 86%
Total – 95%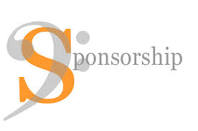 The airfare results were reduced dramatically when I started flying for free or near free for the last three months of the year. I just underestimated what it would cost to rent cars. The various taxes that are added to the base rental car fee are onerous. That situation definitely goes against the "no taxation without representation" maxim.
You might think the over budget gasoline result was due to higher gas prices. That was only half of the problem. I underestimated how much I would be driving. I averaged nearly $49 in gasoline for EVERY one of my trackchasing days. That's a little more than a tank a day.
I was pleased to come in on budget in the hotel category. Food and race tickets are two of my lower budgeted items by dollar amount, so I was O.K. with my results here.
I finished 2006 at just 95% of my overall budget plan. I'm happy with that. The airline sponsorship made that happen. I don't expect to trackchase quite as much as I did this past year, but then who really knows. My 2007 trackchasing budget is only about 75% of what I spent in 2006. I expect to achieve full year savings from the airlines and have actually increased my budget for rental cars and gasoline.
I go about budgeting my trackchasing expenses just like I do my household expenses. If you don't have a budget, you don't know where you're going and you won't know whether to celebrate or cry once you reach the finish line.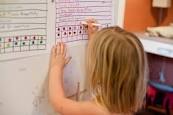 GOALS, GOALS, GOALS
At the end of the 2004 season, I wrote, "I still have 1,054 tracks in the United States and Canada that I have not seen. I should be able to experience that new track thrill for a long time into the future. That being said, if I keep up with my 2004 pace I would see all of the remaining 1,054 tracks in just about eight years. Then what would I do? I guess I better slow down a bit, so I can still be seeing new tracks when I'm 80 years old!"
In 2005, I saw 182 tracks. In 2006, I saw 147 tracks. That's a combined total of 329 tracks. You would think after seeing this many tracks in the past two years, my 2004 total of 1,054 tracks still to be seen would be significantly reduced. Wrong! Really wrong!! My fellow competitors and I have been discovering North American tracks so rapidly that even after having seen 329 new tracks in the past two years, I STILL HAVE 1,252 tracks in my database still to be seen. I will be lucky if I ever get the remaining tracks total below 1,000 in North America.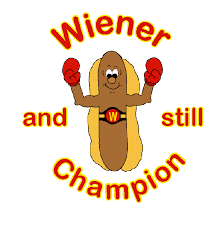 This season provided my third consecutive worldwide trackchasing championship. This is my seventh consecutive year of finishing in the top three in the world rankings. No one has ever done that. My goal for 2007 is to once again finish in the top three as well as to win my fourth straight championship. No one, in the modern era of trackchasing, has ever won four straight. P.J. Hollebrand won six consecutive championships back in the 70s but that was before most people were keeping track of their visits by date.
I missed my goal of "playing golf the same number of days that I trackchase in '06." I trackchased 115 days and only hit the golf links 88 times. That's better than in 2005 when "I went trackchasing about 125 times and only played golf about 55 times." Had I not received my airline sponsorship, which kept me on the road several extra days, I think I would have nearly reached my trackchasing vs. golfing days goal. My goal in 2006 will be too finally have a 50/50 balance between trackchasing and golf.
I have a few other goals for 2007. I want to extend my current worldwide trackchasing lead over my fellow competitors. Currently, the closest trackchaser trails by more than 60 tracks. I'd like to get that lead up to 100 tracks or more, but we'll have to wait and see.
I also want to continue to write entertaining Trackchaser Reports. Of course, you the reader will be the judge of that. I know that the reports are a little longer than some might prefer. This is why I separate the report into major headline groups just like a newspaper would have different sections. Hopefully, each reader can hone in on the sections of the Trackchaser Report that are most interesting if there is not enough time to read the entire copy. Of course, readers can go to www.ranlracing.com and see pictures of the event as well as the text of the Trackchaser Report for each new track. I suspect that you can get 80% of the feel of the entire experience just by looking at the pictures.
My final goal is to simply put more time, technology and resources into trackchasing than any other trackchaser. I want my research, which yields new tracks and new track combinations, to be superior. Trackchasing research is like squeezing a lemon. The harder you squeeze the more juice you get. Of course, I will share the dates on my website for all to see as I always do.
The staff at RANLAY Racing and I have been busy planning a fantastic 2007 trackchasing season. With the support from my current airline sponsors and several additional airlines that are expected to come on board early in the year, my trips should be more creative than ever. I hope to continue with some international trips, although I don't know where those might be at this time. By the time you read this, I will already have a strong start on the 2007 season.
I would be remiss if I didn't mention the one main person I have to thank when I think about being able to trackchase whenever I want too. That would be wife, Carol. She is comfortable going on a trackchasing trip and comfortable if I go on a trackchasing trip on my own. That's the best kind of life partner to have.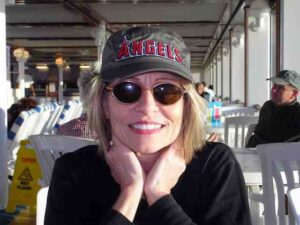 For the second consecutive year, Carol went on enough trips to become the #1 woman trackchaser in the world. She even matched the all-time record for tracks seen in one year by a woman that she established in 2005. That's outstanding. I don't think Carol has a goal of repeating as champion. However, that makes her just like every other trackchaser that I compete with. No one is willing to commit to what they have plan or will achieve. Everyone plays it very conservatively, but nearly everyone keeps trackchasing nearly every weekend. I guess it's just an addictive hobby.
I thank each and every one of you for reading along with me as I visited racetracks all over the world. I would also like to thank the track announcers and promoters that made my season so enjoyable in 2006. As you can probably tell, the hobby for me is more about "The Amazing Race" than the racing itself. I enjoy the challenge of getting from point A to point B as well as meeting the people along the way.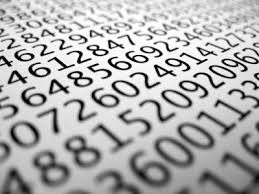 NUMBERS! NUMBERS! NUMBERS!
I wanted to share with you the highlights of my 2006 trackchasing season. Here they are:
Total new tracks seen: 147
Total states visited 37
Total countries visited 3
2 Canadian provinces
One new country: New Zealand
Track breakout 
Dirt ovals – 68
Asphalt ovals – 22
Figure 8 tracks – 20
Road Course tracks – 15
Kart tracks – 14
Indoor tracks – 8
Repeat tracks – 11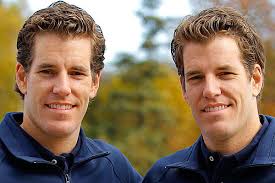 Doubles breakout 
Day/Night doubles – 16
Same location doubles – 4
Blended double no feature on front end – 5
Blended double feature on both ends – 5
Traditional doubles – 2
Blended doubles with no feature on the front end at NSD tracks – 1
Total trackchasing days in 2006 – 115
Total golfing days in 2006 – 88
Trackchasing days completely rained out – 6
Total consecutive trackchasing days seen without a trackchasing day rained out – 109 (NWR) carried over from 2005
Total consecutive tracks seen without a trackchasing day rained out – 160 (NWR) carried over from 2005
Non-National Speedway Directory new tracks seen – 65
Total # of new and repeat tracks seen – 158
24 straight weeks with at least one new track
9 straight weeks with at least one round of golf
Total cavities in 2006 – 1
Total flying trips – 37
Total driving trips – 5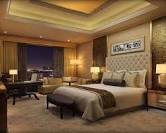 Randy's total overnight stays in 2006 – 160
Randy's total overnight stays due to trackchasing in 2006 – Most of them
Carol's total overnight stays in 2005 – 82
Carol's total overnight stays due to trackchasing in 2005 – about 55
Most tracks seen on one trip – 13
Most tracks seen in one month – 20 – June
There were several states/provinces/countries where I established or tied my personal bests for seeing new tracks. The first number is my track total for this year. The second number is my previous best number of new tracks in that state:
Alabama 5-5
Delaware 1-1
Idaho 2-1
Kansas 6-6
Massachusetts 3-2
Minnesota 11-8
Missouri 7-7
New Hampshire 8-1
North Carolina 10-9
South Carolina 4-3
South Dakota 3-3
Utah 2-1
Vermont 1-1
Virginia 6-2
Manitoba 1-1
Northern Ireland 1-0
New Zealand 5-0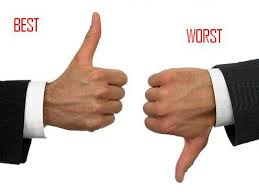 BEST/WORST TRACKS
Most fun trackchasing day of the season 
Empty Jug Raceway, Hawley, Pennsylvania
Ballymena Raceway, Ballymena, North Ireland
Tri-State Speedway, Sisseton, South Dakota
Best tracks re-visited in 2006 
Angell Park Speedway
Best racing 
Western Springs Speedway, Western Springs, New Zealand
Greensboro Coliseum, Greensboro, North Carolina
Best indoor racing 
Norfolk Scope Arena, Norfolk, Virginia
Most racing in the rain
Moroso Motorsports Park, Jupiter, Florida
Huntly Speedway, Huntly, New Zealand
Luckiest tracks to even see a race at (weather, location, etc.)
Thunderbowl Speedway of Ocala
Sunny South Speedway, Grand Bay, Alabama
Coldwater Raceway, Coldwater, Alabama
Spring Mountain Motorsports Park, Pahrump, Nevada
Canaan Fair Speedway, Caanan, New Hampshire
OCR Action Sports Park, Rougemont, North Carolina
Huntly Speedway, Huntly, New Zealand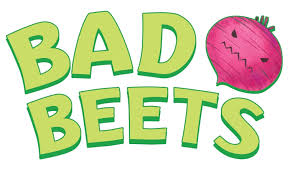 Worst racing 
Dayton Fair, Dayton, Pennsylvania
Coldest Weather 
Watermelon Capital Speedway, Cordele, Georgia
Ocala Speedway, Ocala, Florida
Thunder Mountain Speedway, Center Lisle, New York (33 degrees)
Superior Speedway, Superior, Wisconsin (mid 40s, 20 M.P.H. wind in late May!)
Oakland Valley Dirt Oval, Cuddebackville, New York
Hottest Weather 
Rialto Airport Speedway, Rialto, California
Buffalo River Speedway, Glendon, Minnesota
Rock Castle Speedway, Mt. Vernon, Kentucky

Best newspaper coverage of trackchasing
Stevens County Fairgrounds, Morris, Minnesota
Tillsonburg County Fairgrounds, Tillsonburg, Ontario
Enid Motor Speedway, Enid, Oklahoma
Blue Chip Speedway at Baypark, Mt. Maunganui, New Zealand
Tracks I was happy to finally visit 
Park Jefferson Speedway, Jefferson, South Dakota
Tri-City Speedway (inner oval), Pontoon Beach, Illinois
Hickory Motor Speedway, Hickory, North Carolina
Best overall new facility (don't miss these tracks!) 
Lucas Oil Speedway, Wheatland, Missouri – oval
Barber Motorsports Park, Leeds, Alabama – road course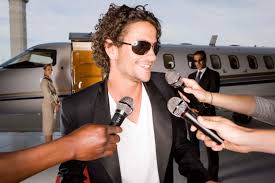 Best at the track trackchaser interview 
Bridgeport Speedway, Bridgeport, New Jersey
Legion Speedway, Wentworth, New Hampshire
Rush County Fairgrounds, Rushville, Indiana
Best at the track radio interview 
Little Valley Speedway, Little Valley, New York – Dave Sully – WJJL 1440 AM
Norman County Raceway, Ada, Minnesota – Jim – KRJB 103.6 FM
Best physical plant
Shenandoah Speedway, Shenandoah, Virginia
Lucas Oil Speedway, Wheatland, Missouri
Miller Motorsports Park, Salt Lake City, Utah
Iowa Speedway, Newton, Iowa
Blue Chip Speedway at Baypark, Mt. Maunganui, New Zealand
Barber Motorsports Park, Leeds, Alabama – road course
Best Finds 
Qualcomm Stadium
Most memorable 
Auburndale Kartway, Auburndale, Florida – Track #1,000
East Lincoln Speedway, Stanley, North Carolina – TV pilot
Most Scenic 
Little Valley Speedway, Little Valley, New York
Best Track Food 
Little Valley Speedway, Little Valley, New York
Best U.K. tracks 
Ballymena Raceway, Ballymena, Northern Ireland
Mendips Raceway, Shipham, England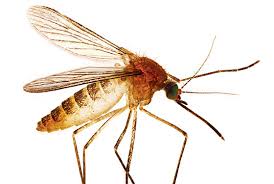 Worst Bugs
Poplar Bluff Speedway, Poplar Bluff, Missouri
Most Rural 
Hemi Speedway, Mount Croghan, South Carolina
Spring Valley Raceway, Millport, Ohio
Empty Jug Raceway, Hawley, Pennsylvania
Antioch Speedway, Antioch, North Carolina
Westminster Speedway, Westminster, South Carolina
Harrison County Fairgrounds, Missouri Valley, IA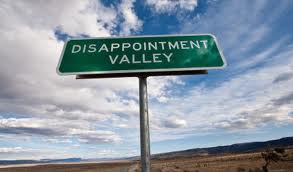 Most disappointing 
Rialto Airport Speedway, Rialto, California
Lake Ozark Speedway, Eldon, Missouri
Windy Hollow Speedway, Owensboro, Kentucky
Hickory Motor Speedway, Hickory, North Carolina
Delaware International Speedway, Delmar, Delaware
Most Friendly 
Legion Speedway, Wentworth, New Hampshire
OCR Action Sports Park, Rougemont, North Carolina
Most Unfriendly
Devil's Bowl Speedway, Fair Haven, Vermont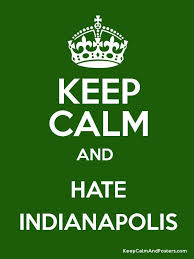 Worst Viewing Track 
Indianapolis Motor Speedway – road course (oval too!)
Most rundown 
Rocky Top Raceway, Coal Grove, Ohio
Legion Speedway, Wentworth, New Hampshire
Dustiest track 
Thunder Mountain Speedway, Center Lisle, New York
Hemi Speedway, Mount Croghan, South Carolina
Best vintage racing 
Little Log House Speedway, Hastings, Minnesota
Rained out tracks 
Ocala Speedway, Ocala, Florida
Monadnock Speedway, Winchester, New Hampshire
Thunder Mountain Speedway, Bottineau, North Dakota
Autodrome Edelweiss, Cantley, Quebec
Evergreen Auto Park, Osseo, Michigan
Blue Chip Speedway at Baypark, Mt. Maunganui, New Zealand
MISSED OPPORTUNITIES 
There weren't very many missed opportunities in 2006. I was only rained out six days out of the 121 trackchasing days I planned to see racing.
My February 11 rainout at the Ocala Speedway broke a string of 109 consecutive days and 159 consecutive countable tracks without a single rainout. Although I was disappointed in the cancellation, I knew that I was way ahead of the game with the weather gods.
The Ocala Speedway was not finished disappointing me. We went back on February 12 to see both their oval and figure 8 tracks. After screwing around with the oval on a very chilly day, they elected to cancel the figure 8 portion of the program for the "comfort of the fans." I hate it when someone tries to tell me that bad news is really good news. If Florida gun control laws were not so strict the track's promoter might have been in trouble.
The year 2006 was another safe year of traveling. I haven't gotten a speeding ticket since 2003. That's more than 100,000 miles of driving at speeds of 5-10 M.P.H. over the limit with no tickets.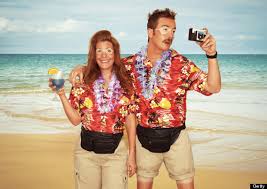 TRACKCHASING TOURIST ATTRACTIONS
When I am out on the trackchasing trail, I am always on the lookout for local attractions to visit and enjoy. Finding such places is even more enjoyable when Carol or another member of the family is with me. During the course of the year, we'll get to touch and feel lots of cool places. I call them Trackchasing Tourist Attractions. Here are the major TTAs we visited in 2006 during our trackchasing travels.
Palm Harbor factory home tour, Millersburg, Oregon
New York Yankee vs. Detroit Tiger spring training game, Lakeland, Florida
NCAA Basketball Championships (UCLA vs. Florida), Indianapolis, Indiana
St. Cecelia Catholic Church, Jasper, Alabama
Virginia Tech University tour, Blacksburg, Virginia
Washington D.C. city tour, Washington, D.C.
Northern Illinois University tour, DeKalb, Illinois
What' Ya Know NPR radio show with Michael Feldman, Madison, Wisconsin
The American Circus Museum, Baraboo, Wisconsin
Cirque du Soleil, Bellagio Resort, Las Vegas, Nevada
Van Der Geest Dairy Farm tour, Merrill, Wisconsin
Meramec Caverns, Stanton, Missouri
Matt Brewing Company factory tour, Utica, New York
Fonda Speedway Museum, Fonda, New York
Vermont Teddy Bear factory tour, Shelburne, Vermont
Mall of America, Minneapolis, Minnesota
Spam Museum tour, Austin Minnesota
Scheel's Sports Stores (largest sports store in the world), Fargo, North Dakota
Crater's of the Moon National Park, nr Arco, Idaho
Scheel's – largest sports store in the world, Fargo, North Dakota – 2nd visit
Fargo-Moorhead Firecats minor league baseball game, Fargo, North Dakota
Corn Palace, Mitchell, South Dakota
Whirlpool Golf Course, Niagara Falls, Ontario, Canada
Niagara Falls, Niagara Falls, New York
Chicago Bears vs. Detroit Lions, Soldier Field, Chicago, Illinois
Illinois Cup, Oak Club of Genoa, Genoa, Illinois
Tractor Supply Store, Hutchinson, Kansas
Harvard University tour, Boston, Massachusetts
Bryan Park Golf Course with George Robertson, Greensboro, North Carolina
UCLA vs. Notre Dame, Notre Dame Stadium, South Bend, Indiana
Indianapolis Colts vs. Washington Redskins, RCA Dome, Indianapolis, Indiana
Richard Petty Museum, Randleman, North Carolina
UCLA vs. USC, Rose Bowl, Pasadena, California – Bruins rule!
Bass Pro Shop, Columbia, Missouri
North Carolina vs. N. Carolina-Asheville, Dean Smith Ctr, Chapel Hill, N. Carolina
Kelly Tarlton's Antarctic Encounter & Underwater World, Auckland, New Zealand
Sky Tower, Auckland, New Zealand
Blokarting, Mt. Maunganui, New Zealand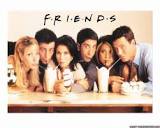 PEOPLE VISITS
The Sabos, Ponte Vedra Beach, Florida
Mark Virt, Chandler, Arizona
The Virts, Auburndale, Florida
Kindred Powell, Clearwater, Florida
The Skonickis, Doylestown, Pennsylvania
The Browns, DeKalb, Illinois
The Heinemans, Jefferson City, Missouri
The Boeyes, Quad Cities, Illinois
The Robertson clan, Eden, North Carolina
RANLAY Racing Money Back Guarantees
Boll Weevil Restaurants – San Diego, California
Honey Bear's BBQ – Several locations in Phoenix, Arizona
Victory Lane Indoor Karting Center, Charlotte, North Carolina
Barbara's Fishtrap, Princeton by the Sea, California
Weasie's Kitchen, Waynesboro, Virginia
Hog Wild Pit BBQ, Hutchinson, Kansas
Front Porch Steak House, Worthington, Indiana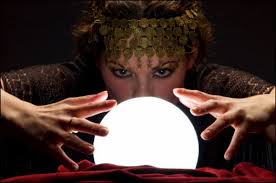 PREDICTIONS, PREDICTIONS, PREDICTIONS
Back in July, 2006, I made some predictions about how the then current trackchasing top 10 would do in the balance of the year. You'll be able to read July comments (in black) and then see (in blue) how everyone finished their season.
Here is my take on the current top 10 trackchasers and their chance for a podium finish based upon their track totals after the first six months or so were completed.
I've indicated in BLUE font where each of the July, 2006 top 10 trackchasers finished relative to my predictions of July, 2006.
The base data comes from www.trackchaser.net and includes the time period from January 1, 2006 – June 30, 2006.  The study was completed with all data posted by July 8, 2006.  Of course, we can't wait for ever for anybody tardy in reporting their tracks.
A few interesting tidbits…………through the first half of the year.
This year's top 10 has seen a combined 352 tracks, last year's top 10 saw 342 tracks in the first half of the year.  This is a 2.9% increase in tracks seen by the top 10.
Only four of the worldwide top 10 career trackchasers rank in the top 10 for the first half of 2006.
Of the six career top 10 trackchasers not ranked in the 2006 current top 10, three do not report their tracks regularly.  At least two of those people don't see very many tracks anymore.  The remaining three who do report their tracks have seen a combined total of just 21 tracks.  There is strong evidence that as trackchasers "Mature" their production goes down.
Two of this year's top 10 were not even "Trackchaser eligible" at this time last year.  Both Mike Knappenberger and Carol Lewis have added their lists to the trackchaser group during the last 12 months.
THE RESULTS AND THE PREDICTIONS 
Here is my take on the current top 10 trackchasers (through June 30, 2006) and their chance for a podium finish. 
Pam Smith, Effort, PA – 19 tracks
July 8, 2006. Pam is the first, and only to my knowledge, Ph.D. we have ever had in trackchasing.  She is having a solid season after getting a 10th place finish in 2005, her best ever.  The only real question is will Pam become the first woman ever to take a "Qualifying" trackchasing trip by herself.  Again, to my knowledge, no woman has ever taken a trackchasing trip by herself, which includes staying overnight in a hotel, driving herself to the track and seeing a new track on that trip.  It is rumored that other women are about ready to attempt such a trip.  Who will be the first?
Final finish – 58 tracks. This was an excellent year for Mrs. Smith. The year, 2006, was a personal best. Anyone who achieves a personal best deserves full recognition for an outstanding effort. Pam's results earned her a 2006 10th place finish.
Guy Smith, Effort, PA – 25 tracks
July 8, 2006. Guy is one of the leading "Regional" trackchasers of all time.  Most of his tracks come from the North American Easter Region.  By they way, I will soon have more information about the regionality of trackchasing.
Guy is on pace for an average year and should be able to maintain a lower top 10 ranking for the year.  He is one of the younger trackchasers in the career top 20.  The only question is, "Will he be able to keep the leaders in sight long enough to use the advantage of his youth?"  No chance for a podium finish this season.
Final finish – 72 tracks. This was also an excellent year for Mr. Smith. Just like the achievements of his wife, Guy had a personal best in 2006. Anyone who achieves a personal best deserves full recognition for an outstanding effort. Guy's results earned him a 2006 6th place finish.
Roger Ferrell – Majenica, IN – 26 tracks
July 8, 2006. Roger is coming off of three consecutive top 10 finishes during 2003-2005.  His best ever finish was fourth.  He won't get that this year, but could improve his current position.  Roger gets to some of the more unusual tracks, which can only confirm that he and his background research crew spend much more time with this hobby than they are willing to admit.  I'm still waiting for my first "Roger sighting" of 2006.
Final finish – 71 tracks. It looks like we are seeing several trackchasers achieve their personal bests this year. This was the case for Roger. It was also the third consecutive year that he has seen 60 or more tracks in a season. Roger is another one of those trackchasers who will tell you he doesn't have any idea where his next track is coming from. He usually leaves that conversation and heads directly to his next track! Roger currently holds 19th spot in the trackchaser worldwide rankings. Roger has an excellent chance to crack the worldwide top 15 in 2007.
Gordon Killian, Sinking Springs, PA –  26 tracks
July 8, 2006. This is Gordon's first flirtation with the top 10.  The current career National Geographic Diversity leader has had a big year including seeing his 1,000th career track.
Of the very top trackchasers, Gordon gets out of his North American region more than just about anyone.  Current records show that he spends just over 50% of his trackchasing time in the Eastern Region of North America.  It's unlikely that Gordon will get much higher than his current 2006 position, although he should easily hold onto a top 10 for the first time since 2004.
Final finish – 58 tracks. This is Gordon's first return to the top 10 since 2004 when he achieved a 10th place finish. He is one of the best travelers of the entire East coast contingent. Gordon continues to hold onto a slim lead in the lifetime National Geographic Diversity standings. He also see about one track out of each twenty outside of the United States.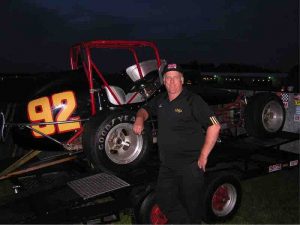 Paul Weisel – Orefield, PA – 28 tracks
July 8, 2006. Paul is one of the brightest lights of the trackchasing newcomer's crop.  He along with Roger Ferrell and Roland Vanden Eynde are waging quite a battle in and around the top 20 spot in the career standings.  At their current pace, they will all be hovering around positions 10-15 in just a couple of years.
Paul's season has been hampered by a broken foot.  This will prevent Paul from bettering his fourth place finish of last year.  I think there is a very good chance that Paul will improve his current annual ranking before the year is out.
Final finish – 87 tracks. The year 2006 was a personal best for Paul. We're seeing a number of trackchasers that were not on the worldwide trackchaser radar screen at the turn of the century achieving great numbers. He sits in 21st place in the worldwide standings. Paul is having a classic duel with Roger Ferrell and Roland Vanden Eynde. This threesome is moving up fast in the lifetime standings. It will be interesting to see where these trackchasers go in the next 1-3 years as the easier pickings tend to dry up.
Carol Lewis – San Clemente, CA – 29 tracks
July 8, 2006. I've known this trackchaser longer than anyone else in the worldwide trackchaser group.  She is coming off a very strong 7th place finish from last year. 
I have some inside knowledge regarding her 2006 trackchasing plans.  I suspect she'll finish about where she did last year, maybe a spot higher.  Of all the listed trackchasers who reside in the United States, she has one of the highest percentages of tracks seen outside of North America, trailing only National Speed Sport News' Chris Economacki and sprint car star Steve Kinser.  She may increase that percentage before the year is out.
Final finish – 63 tracks. This marked the second consecutive year that Carol saw 63 tracks, her best ever totals. It was also her second consecutive Woman's Trackchasing Championship. She says she won't try to defend her title, but EVERY trackchaser makes claims like that, so who can you believe? Her 2006 total gave her an eighth place ranking. Carol may be the most prolific U.S. based international traveler in our group. Nearly one track of every six she has seen sits beyond the borders of the United States.
Mike Knappenberger, Reading, PA – 38 tracks
July 8, 2006. The clear cut "Rookie of the Year" is Mike Knappenberger!  Earlier in the year, he was encouraged to submit his track list and become a full fledged trackchaser.  I hope that when he garners his "Rookie of the year" awards, he remembers those who supplied that extra nudge which allowed him to earn such well-deserved recognition.
Mike is a motivated trackchaser and still has the advantage of grabbing the "Low hanging" fruit.  I think Mike has an excellent chance of hanging onto a top five finish.
Final finish – 106 tracks. Mike is the clear cut rookie of the year. He is also only the fourth trackchaser to ever see more than 100 tracks in one season. Several of the most noted veterans of trackchasing have never come close to the century mark. Mike's 2006 totals give him a second place finish for the season. This is Mike's first ever podium finish. It will be interesting to see what 2007 brings for Mike in terms of trackchasing. We'll have to wait to see!
Roland Vanden Eynde – Vilvoorde, Belgium – 41 tracks
July 8, 2006. Roland is coming off two consecutive third place finishes. Politics may play a part in Roland's yearend finish as he is currently boycotting the United States.  Nevertheless, I would expect another third place and podium standing  effort from this Belgium.
Roland is engaged in a voracious battle with Mssrs. Weisel and Ferrell and currently seems to be getting the best of it.  Roland's efforts should allow him to gain several positions in the worldwide career rankings over the next year.
Final finish – 91 tracks. This was another outstanding trackchasing year for Roland. It was his third consecutive year of seeing more than 85 tracks. Roland ended up finishing just one spot off the podium in fourth. It would seem that he would be running out of tracks in his continental Europe location. If that is the case, his future totals will suffer. As is the case for many trackchasers, 2007 and beyond will be interesting for the casual spectator to view. When many trackchasers have bumped up against their Geographical Driving Circle, the circle has driven then back. Will the GDC affect Roland and others in 2007?
Ed Esser – Madison, WI – 44 tracks
July 8, 2006. Every time I look back I see Ed Esser.  This guy never seems to stop trackchasing.  He is coming off five straight top four years or better, including a 2003 championship.  I expect that Ed will once again top the century mark which would be his fourth consecutive year, a record.
I'm going to say that Ed will remain in second place for the third year in a row, also a record.  It remains to be seen if his geographical driving circle (which is much bigger than anyone else who drives to tracks) will hem him in anytime soon.  It may and it may not.  If anyone can overcome the limitations of the GDC, it's Ed.
Final finish – 105 tracks. This was Ed's fourth consecutive year of seeing 100 or more tracks. No trackchaser has ever done that. Mr. Esser is the only trackchaser I have ever seen, including me, that is willing to consistently drive through his Geographical Driving Circle. In 2007, he will pass the 1,000 track mark. It's interesting to note that of the 965 career tracks Ed has seen, not one of them is outside of the United States. Ed also becomes the first trackchaser ever to see more than 100 tracks in a season and NOT finish in the top two for the year.
Randy Lewis – San Clemente, CA – 76 tracks
July 8, 2006. When I started the season, I had a specific amount of tracks I expected to get.  I really have not deviated from that number.  At this point, barring accident, illness or injury the number I have in mind should win the 2006 championship.
At this point, I'm more concerned with getting my trackchasing days to equal my golfing days.  So far, trackchasing leads golf 58-35, but don't give up on golf.  I still expect my two hobbies to be roughly equal by year's end.
Final finish – 147 tracks. This was Randy's third straight year of seeing more than 100 tracks and third consecutive trackchasing annual championship. His totals for the past three years include seeing 456 tracks and traveling 507,000 miles to do it. He trackchased only six nights less in '06 than in '05 yet saw 35 fewer tracks. Did the Geographical Driving Circle do him in? No, the Geographical Double Circle did. Randy's trackchasing doubles were down by 29 in 2006.
All others
Allan Brown, Comstock Park, MI – 16 tracks
July 8, 2006. It's somewhat difficult to keep track of which tracks are being counted and which are not.  This aging superstar could still garner a top 10.
Final finish – 58 tracks. His annual total earned him a 9th place finish for the season. Allan is currently embroiled in a trackchaser controversy that threatens his trackchasing future.
Linda Thomas, Watford, England – 15 tracks 
July 8, 2006. Linda is a bright young face in the world of trackchasing.  She may be a bit inexperienced to hang with these tour veterans for the entire year.  Nevertheless, she has had a good year up to this point, especially considering her England location.
Final finish – 20 tracks. Miss Thomas got off to a fast 2006 start, and then tailed off dramatically. Nevertheless, she is the 2004 Woman's trackchasing champion. Her total this year earned her a 19th place finish.
Will White, Quakertown, PA – 15 tracks
July 8, 2006. Continuing to operate on a Richard Childress (as a driver) budget, both time and money should keep the commissioner out of the top 10 for a second consecutive year.
Final finish – 29 tracks. The commissioner had a decent year on a reduced schedule basis. Monetary issues and the need to spend time crunching numbers to the delight of his fellow trackchasers kept him home a good deal. His total still earned him a 13th place finish in 2006.
Bing Metz, Titamy, PA – 14 tracks
I've never met Bing, but I had analyzed his traveling habits.  Based upon where he has trackchased in the past, it looks like he has no geographical inhibitions.  I would not count him out of a 10th place finish or better.
Final finish – 55 tracks. Bing had a strong year and a personal best. I was lucky enough to meet him briefly this year in Missouri. His track totals earned him a 12th place finish. Bing is one trackchaser capable of cracking the top 10 in 2007.
Rick Young, Maxville, Ontario, Canada – 14 tracks
This Englishman/Canadian started off like a ball of fire.  Somewhere along the way that ball of fire, melted all the ice tracks he was visiting.  No top 10 for the Rickster, but he still shares nice pictures.
Final finish – 19 tracks. This was a personal best for Mr. Young. A number of trackchasers had personal bests in 2006. The majority of them were "newer" chasers who entered the scene in the last five or six years. If ice racing was a 12 month a year activity maybe Rick would crack the top 10. However, with global warming bearing down on him and us, things don't look good.
Norm Wagner, Bedford, Ohio – 12 tracks
Final finish – 25 tracks. Norm is one of the few leading trackchasers I have never met. Some day I hope to run into Norm. This season he finished up with a 16th place finish.
The enigmatic Mr. Wagner acknowledges his tracks in bunches.  Heck, he may have several more than his current dozen right now.  Probably not a top 10 finish, but who knows.
Long shots
Andy Ritter, Mansfield, PA – 9 tracks
Andy will probably rest after being the youngest trackchaser ever to see tracks in all 50 states after adding Utah last week.  Some day a top 10 is in the cards for this rural Pennsylvania hot shoe. 
Final finish – 21 tracks. Andy finished up in 18th place in the season long standings. However, that is not the headline story. Andy went to Utah to trackchase this year. Utah marked the 50th state (Yep! That's all of them!) where he has seen racing. Less than ten people in the world have seen auto racing in all 50 states. Andy is the youngest ever to do so. This is a major trackchasing achievement.
Andy Sivi, Clairton, PA – 5 tracks
This guy could easily be in the top 10 if he wanted too.  Andy is the former 2001 and 2002 trackchaser champion.  Like I'm trying to balance trackchasing and golf, Andy is trying to balance the activities in his life and right now trackchasing is not a priority.
It's very difficult to make accurate predictions about the future.  Actually, it's nearly impossible.  This is all done in fun.  I'll be back with you after the first of the year, to let you know how everyone did.
Final finish – 17 tracks. There were moments this year, where it looked like Andy might try to get back into the trackchasing groove. However, as more and more time goes by, it looks like Andy may truly be devoting most of his time to other interests. We'll be here if and when Andy decides to make trackchasing a top priority again.
THE NITTY GRITTY
JANUARY, 2006
5 new tracks – Georgia, Florida, Virginia, California, Oregon
I started the season on January 14th in Cordele, Georgia, the Watermelon Capital of the world. On that day I had identified 1,230 tracks that I still had not seen in North America (really the U.S. and Canada.) After seeing nearly 150 tracks in 2006, I now have 1,252 tracks I still have not seen. The number is growing not shrinking. That's because I and other trackchasers keep finding new and previously undiscovered tracks at such a rapid rate. I will never see them all!
I started the season in fifth place in the worldwide lifetime trackchaser standings. With 991 tracks, I was 47 tracks behind first place Rick Schneider of Bay Shore, New York. I also began the season with a streak of 101 consecutive trackchasing days without a rainout and 151 consecutive countable tracks without a rainout. Carol began the season in 43rd place with 230 tracks.
My 2006 season would be plagued with bad weather, both hot and cold, but not many rainouts. I also experienced many, many low car counts. My January 15 visit to the Crossroads Motorplex featured only two countable racers.
I also saw my first indoor track of the season, the Norfolk Scope Arena (Virginia). This would be the first of 8 indoor tracks for me in 2006, a personal best. We closed out the month with a visit to an indoor track in Salem, Oregon. Our good friends the Moodys, Wes and Jill, came along for their first ever career track.
FEBRUARY, 2006
10 new tracks – Florida, Arizona, North Carolina, Alabama
On February 10th, I saw my 1,000th lifetime track, the Auburndale Kartway. Carol, my stepfather, Bill, and his wife Betty and Ed Esser were there to share in the celebration. It took me 52 ½ years to see the first 500 and 4 ½ years to see the second 500 tracks. It almost didn't happen.
There was only one countable class (senior champs) and just one racer in that class at the track tonight. Trackchasing rules say that if that one racer races with another racer from any other class, it's a race and the track is countable. I had seen my 1,000th lifetime track by the narrowest of margins. By the way, the first 10 new tracks I saw this season had a maximum of 11 countable racecars. That's pretty pathetic.
The next night, February 11th, I suffered my first rainout of 2006 at the Ocala Speedway. This broke a string of 109 consecutive trackchasing days and 159 consecutive countable tracks seen during that period. That record will never be broken in the United States.
My trackchasing doubles were down this year versus previous seasons. I was able to see three tracks, all at separate locations, in North Carolina in February. That's hard to do.
I finished up the month, after leaving the Green Valley Speedway in Gadsden, Alabama, by driving over to Atlanta and picking up son J.J.'s Toyota Prius. I drove the Prius to Las Vegas where J.J.'s next flying residence was going to be. It would be a few months, but I would be rewarded for my efforts with trackchasing's first airline sponsorship.
MARCH, 2006
6 new tracks – Florida, South Carolina
The trackchasing month started off with the good news that daughter Kristy was planning to be married to James in May, 2007. I immediately went into fund conservation mode with my trackchasing plans.
During the month of March, the year long subscriptions to National Geographic magazine went out to all eligible winners of the National Geographic Diversity contest. My trackchasing during the month took a backseat to UCLA basketball, but I did manage to pass Andy Sivi for the fourth place position in the trackchaser world rankings.
It was nice to have my stepfather, Bill Virt, join me for two champ kart events in Florida as well as an off-road race at Sand Mountain. He and I have done a good deal of trackchasing together.
My last trackchasing trip of the month took me to South Carolina for a Friday night trackchasing double. This was enough to move me into third place in the world trackchasing rankings and past trackchasing's founder, Guy Smith. Moving from fifth to third in one month felt good.
APRIL, 2006
17 new tracks – North Carolina, Alabama, Northern Ireland, England, Virginia, West Virginia
I started the first day of April on a very unusual note. I spent the day with an associate producer from the Speed Channel filming a TV pilot about my trackchasing. I don't know if it will ever be aired, but at least I have a production quality DVD of a day in the life of a trackchaser.
Following the completion of my first April trackchasing weekend, a once in a lifetime opportunity came my way. Our beloved UCLA Bruins were going to play in the NCAA basketball championship game in Indianapolis. My last race of the trip had me ending up in Margarettsville, North Carolina on Sunday night. The game was on Monday night. Heck, it was only 1,200 miles round-trip up to Indy. I couldn't pass up the chance. Unfortunately, the Bruins were never in the game, but I had a great time with son, J.J. and good friend Ed Montgomery.
Carol's first trip since February had us flying into Memphis, Tennessee. We ran into friends Monte Yoder and Melanie Robertson at the Orange County Airport. The weather in the southeast during April can be quite unpredictable. It's the beginning of tornado season. After seeing several tracks cancel, Carol and I ended up all the way down in Grand Bay, Alabama. While doing an interview from the track's flag stand, I noticed a gentleman had joined Carol in the grandstand area. It was none other than trackchasing's own Ed Esser, who also ended up at the Sunny South Speedway as a backup plan. It is indeed a small world.
The next day we visited the Barber Motorsports Park in Leeds, Alabama. Carol's comment was simple. She said, "This is the best racing facility I have ever seen." I agree. I've never seen one better. This extremely upscale road course was built just a couple of years ago. They bought 40,000 BRAND NEW B.F. Goodrich tires for their safety barriers!
The Alabama weekend ended with a blended double in Talladega, Alabama. We stumbled across the Coldwater Speedway by mistake. There we saw three junior late models racing in very cold weather. It was just eight miles down to the Talladega Short Track where the promoter took pity on us and let us watch the races from the press box.
Easter weekend found me trackchasing in the United Kingdom, as I have done several times during this holiday. The first track of the trip took me to Northern Ireland. It was fun taking EasyJet Airlines into Belfast and driving around the coast of Northern Ireland. This was my first visit ever and I will be back.
Gasoline prices were up this year in the U.S. Nevertheless, they never came close to the $7.30 per gallon I paid in Northern Ireland. I find that everywhere that I travel, with the possible exception of Canada, it is very expensive compared to prices here at home. What's up with that?
A highlight of the balance of the trip that found my trackchasing in England was meeting up with fellow trackchasers Colin Herridge and Roland Vanden Eynde. Colin, from England, always gives me the most help and advice about trackchasing in his country. Roland, from Belgium, was a gracious host when I visited his country last year. It was great seeing these guys. I'll also give a shout out to Paul Huggett and Tim Street, who were both helpful in different ways during the trip.
I am proud to wear the title of "America's #1 European Trackchaser" which is supported by my 56 track European total. I may change my European travel plans to a different time of year in 2007. I've just about exhausted the U.K. tracks that race over Easter. A final highlight of the trip was passing Allan Brown for second place in the trackchaser worldwide rankings.
The last weekend of April took Carol and me to Virginia and West Virginia. When we left San Clemente premium gas was selling for $3.33 a gallon. We had a great three day, five track weekend and spent two more days visiting Washington, D.C. The most exciting part of the trip was getting our car towed and the resulting treasure hunt to find it again and pay to get it back.
MAY, 2006
18 new tracks – Virginia, New Jersey, Pennsylvania, New York, Massachusetts, Wisconsin, Illinois, South Dakota, Minnesota, Iowa, North Dakota
In order to maximize my time at home and be as efficient as possible the month of May brought my first overnight (red-eye) domestic flight of the season. Although it's not my preferred method of travel, sometimes it is necessary to get the job done. I ended up sleeping overnight in a few airplane seats and airports this year for that matter. I will do this whenever it is required to stay ahead of the competition.
Probably my most fun day of trackchasing happened in early May up in Hawley, Pennsylvania. I made it to the Empty Jug Raceway. The "Jug" is a private, admission by acceptance only, track. The track is owned and operated for the benefit of its 25 or so members. They race on the property in the summer and hunt there in the winter. Woody Hutchinson and George Hibbs were my contacts and guides. This is what stock car racing was like when it started in the south back in the 40s and 50s. You haven't been backwoods racing until you've been invited into the clubhouse (called the Empty Jug) and shared a beer with the boys!
May 6, 2006 was a milestone day. That date completed a 365-day period where I had been rained out on only one trackchasing day. During this one year period I had seen 194 new tracks on 131 trackchasing days. In the world of trackchasing, that's pretty unbelievable.
An interesting May track was the 338 Motocross facility in Southwick, Massachusetts. This was essentially a motorcycle motocross track adapted to off-road truck and dune buggy racing. Late in the month I had a rare afternoon road course trackchasing double in Rockton, Illinois and West Allis, Wisconsin. I made personal trackchasing history with these events.
On May 21, 2006, I officially moved into the #1 position in the worldwide trackchaser standings. My trackchaser total of 1,040 lifetime tracks surpassed Mr. Rick Schneider's totals. It had taken a long time to reach this position, but I consider every minute and every dollar spent trying to get here well worth it. What made the day even more special was the fact that Carol passed sprint car legend Steve Kinser on the all-time trackchaser list. We capped off our afternoon road racing with a re-visit (but new for Carol) to the Angell Park Speedway, one of the best in the country.
There are seven women listed in the top 50 worldwide trackchasers. I believe I am the only trackchaser to have met EVERY woman who is a listed trackchaser in the world. To add to that achievement, I have met the woman spouses of every trackchaser listed in the top 20. Yes, I like to hang around the ladies and they are a fine group indeed.
I finally made it to the Park Jefferson Speedway in Park Jefferson, South Dakota. I've wanted to go there for years. I noticed Ethanol fuel selling for $2.20 a gallon while gas in California was at $3.30 per gallon. During the month of May, I came up with nearly 20 reasons why I enjoy trackchasing. You can view them at www.ranlayracing.com. Just click on the "why" tab.
I wrapped up the month of May, with a visit to the Tri-State Speedway in Sisseton, South Dakota. The unique thing about this track is that it's built on an Indian reservation. The closest countable track to my home in San Clemente is Barona Speedway. It also sits on an Indian reservation. I wrapped up the month with a Sunday night visit to North Dakota for my first new track there in some time.  
JUNE, 2006
20 new tracks – Nevada, Minnesota, Iowa, Missouri, Ohio, California, Indiana, Pennsylvania, Wisconsin, Missouri, Illinois
June was my most prolific month of the 2006 season. We started of the month with a visit to son J.J.'s place in Las Vegas, Nevada. That visit also saw us visit two new Nevada tracks including the Spring Mountain Motorsports Park, a track that holds countable races only once a year. We topped off the Vegas trip with the Cirque du Soleil show at the Bellagio Resort in Las Vegas. It was spectacular.
My early June travels took me to the Hibbing Raceway, hometown of Bob Dylan. The trip continued on to Midvale, Ohio where I teamed up with good friend Ed Montgomery for an evening of both oval and figure 8 racing. The seven track trip wrapped up at the very rural Spring Valley Raceway. It was out in the "countree!"
Following a fine Father's Day celebration, it was off to the Rialto Airport Speedway in Rialto, California. It's not often I can drive to a new track and come home the same night. The Rialto temperatures were among the hottest of the entire season.
A mid-June trip to the State Park Speedway in Wausau, Wisconsin proved disappointing. I wish I had been there to see Trickle race. However, our Wisconsin visit was not without a highlight. That would be our visit to the Van Der Geest Dairy Farm in Merrill, Wisconsin. The place is huge. If you long for the scent of 3,500 dairy cows, don't miss it.
The eight new track late June trip moved on to Wheatland, Missouri. There we found the Taj Mahal of dirt short track racing. I have NEVER EVER seen a more luxurious facility of this type. You might want to go to www.ranlayracing.com and click on "trackchaser reports" and then click on "1063" to see what I'm talking about. The facility is outstanding!
With Carol on the trip I sought out a Trackchasing Tourist Attraction, I had wanted to see for some time. That was the Meramec Caverns in Stanton, Missouri. It's cold in this cave and dark and it goes "way back." We had fun before wrapping up the last track of trip in Granite City, Illinois.
It was at the end of this trip that I learned of the sudden passing of racechaser and fellow Californian Gary Jacob. I have never known a racechaser who was more passionate about his racing than Gary. He would go racing every weekend of the year somewhere. He went to more than 100 races a year for more than 25 years. R.I.P. Gary.
The final two days of June found me starting a trip that began in Missouri. I was lucky to have the Heinemans, from Jeff City, Missouri join me at the Lake Ozark Speedway. The track is nice, but their efficiency stinks. That always seems to be the case when I bring friend to the races.
The next night, June 30, I was celebrating my fourth anniversary of when I stopped working for money. It was not a good night. The Poplar Bluff Speedway was a real disaster. The UMP Summer Nationals program was scheduled to start at 7 p.m. They didn't finish the heats until 10:03 p.m. The absolute worst thing about this track was the biting bugs and mosquitoes. It was the worst bug track of the season!
JULY, 2006
15 new tracks – Indiana, Kentucky, Kansas, New York, New Hampshire, Vermont, Connecticut, Minnesota, Iowa
My first track of the month was the preliminary day of the World Formula 1 event at the Indianapolis Motor Speedway. What a disappointment. You can't see a thing at Indy. I hate that place. The evening race took me to Rushville, Indiana, hometown of NASCAR's Tony Stewart. The crowd didn't want to hear it during my trackchaser interview but Jeff Gordon is my favorite NASCAR driver.
The next day I suffered through one of the hottest days of the year at the Rock Castle Speedway in Mt. Vernon, Kentucky. That evening I would be disappointed to hear that the Windy Hollow Speedway was canceling their figure 8 race, after the car were already in the pit area, because they wouldn't run for a reduced purse ($200). This is the second time I have driven WAY out of my way to this track and not been able to get the figure 8 show. I can't say much good about the Windy Hollow Speedway.
My decision for the last day of the trip, July 3, found me driving 876 miles over the last 36 hours of this five-day holiday trip. I left the last track of trip, the Thunderhill Speedway in Mayetta, Kansas at 11 p.m. I had a 320-mile drive before I reached the St. Louis Airport and my 6:10 a.m. flight. I don't recommend trips like this one for any trackchaser.
We hadn't trackchased much on the East coast this year, so a visit to New England was next. The morning flight put me over 100,000 trackchasing miles for 2006. I am on pace to break my all-time travel record of 147,082 total miles. I don't care much for the traffic around the Boston's Logan International Airport. As it turns out, the traffic didn't matter since it was raining cats and dogs and our New Hampshire track was rained out. This was only my second rainout of the year to go along with 58 successful trackchasing days.
The first good weather Eastern track was in Little Valley, New York. There we met up with our friends Dave and Marcia Sully and trackchaser rookie, Mike Knappenberger. I also made the acquaintance of one Grant Young, an individual who believes he has been to more than 2,000 tracks, but is a little light on the documentation end of that claim.
It is very unusual in today's trackchasing to run into another ranked trackchaser unexpectedly. However, on our visit to the Twin State Speedway in Claremont, New Hampshire we ran into top 10 chaser, P.J. Hollebrand. He had driven eight hours one-way for the five minute figure 8 race. After that race was finished, P.J. hopped in the car for the eight-hour return drive. This is what trackchasers do.
The next day found us at the Matt Brewing Company factory tour in Utica, New York. Years ago, I worked with the current CEO of the Matt Brewing Company, Nick Matt. We highly recommend this tour. We also visited the Fonda Speedway Museum located in the McDonald's restaurant across the river from the Fonda Speedway. It is definitely worth a stop.
The following night we met New Hampshireite, Bruce Spencer, at the White Mountain Motorsports Park. It was great to me a true New Englander. The second half of our New Hampshire night time double took us to the Legion Speedway in Wentworth. This track won the award for "Most Rundown" and "Friendliest" track of the year. It was a trip!
The Devil's Bowl Speedway in Fair Haven, Vermont wins the "Most Unfriendly" track of the season. They seemed to have a policy against EVERYTHING! They didn't allow camcorders or cameras or blankets or re-entry or alcohol. They were so protective their flagman even wore a helmet! I felt like I was in Nazi Germany.
The last day of our four state New England tour found us at the Vermont Teddy Bear factory tour in Shelburne, Vermont. It's more of a retail store than a factory tour, but if you've got a couple of free hours it's worth visiting. The track of the day was the Stafford Motor Speedway in Connecticut. It had been 26 years since I had visited this speedway. Today I was here for the inner oval. When the race was over, we were subjected to the horrendous Boston area traffic again.
The final July trip was a father/daughter affair. Kristy joined me for the weekend which started in Hastings, Minnesota. The Little Log House Speedway was hosting IMCA vintage racing. The racing is supplemented by a huge celebration (www.littleloghouseshow.com). These folks have recreated an old Minnesota town which is striking in its realism. The racing was the best vintage racing I saw all season. They race on this track just one weekend a year. We capped off the first day of our trip with a visit to the Elko Speedway where Kristy was able to add three new tracks to her total.
Kristy's trackchasing trip was littered with Trackchasing Tourist Attractions. First, we spent some time at the Mall of America. That was fun, especially when we were able to purchase some www.ranlayracing.com souvenirs. In the afternoon we went to the Spam (luncheon meat) Museum in Austin, Minnesota. This was my third trip here (one by myself and once with Carol). It's cool. When we checked into our hotel room for the evening we found the room had no beds!
Kristy had her first ever "walking taco" at the Chickasaw County Fairgrounds. The next day we visited the Scheel's Sports Store in Fargo, North Dakota. This is the largest sports store in the world. They have a permanent Ferris wheel INSIDE the store.
I've been going to a lot of races, but tonight at the Buffalo River Speedway I experienced a first. I was invited up to the flag stand to start the feature event for the Road Hawg division. Yes, this was a first. It was also hot! It was so hot that the 100 or so spectators all huddled at one end of the grandstands far from the center of the track. That was area was in the shade. Kristy did a lot of the driving on this trip and it was more than a pleasure to have her along for the ride.
AUGUST, 2006
17 new tracks – Utah, Idaho, Montana, Minnesota, South Dakota, Manitoba, Pennsylvania, Ohio, Michigan, New York, Ontario, Massachusetts
The first trip of the month took us to the Far West. We don't trackchase here very often because there are not many racetracks. The tracks that are there are located very far apart. The REAL reason for this trip was to get some new states for Carol. The first track was the newly constructed Miller Motorsports Park located just outside Salt Lake City. The first day of the trip gave Carol the new states of both Utah and Idaho.
The next day took us to Montana and Carol's 43rd trackchasing state. We had time for a newspaper interview with the local Polson newspaper and an autograph session at the Mission Valley Speedway, which is owned by an Indian tribe. The trip wrapped up with another Idaho track on Sunday afternoon.
Just three days later, Carol and I were found all the way across the country in Minnesota. We pulled into Morris, Minnesota, stopped at a grocery store, bought a local paper and found a story about my trackchasing complete with a color photo. This was BEFORE we went to the racetrack. I'm going to have to give me PR firm a raise.
The trip continued with a radio interview on KRJB radio in Ada, Minnesota. The radio spot is often heard when you access the homepage of my website at www.ranlayracing.com. We started our Friday off with a stop at the Corn Palace in Mitchell, SD. That afternoon Carol picked up state #44 at the Miller Speedway in Miller, South Dakota. We met Butch Knouse, long-time racing historian of South Dakota racing. He knows a lot about the area. I hope to benefit from his extensive knowledge.
On Saturday of this trip, Carol picked up her fourth Canadian province, Manitoba. We turned the day into a double with an evening appearance at the Bemidji Speedway in Minnesota.
After Carol had trackchased for eight nights out of eleven, it was time to send her home. Someone has to keep an eye out at the old homestead. I continued on with the trip by doing something I rarely do. I flew from one destination in the middle of a trip to another part of the country (Pennsylvania) to resume my trip. I will do more of that in 2007.
This trip started with a pathetic attempt at entertainment in Dayton, Pennsylvania. The enjoyment of the trip picked up with two great rounds of golf on quality golf courses just off I-80 on the Ohio/Pennsylvania state line. The highlight of the week was seeing a farm combine demolition derby, a first for me. It was nice to run into Andy Sivi and P.J. Hollebrand as well.
The trip continued on to Michigan and then into Canada where I stayed in a motel room without any lights in the room and a hole in the door where the door knob was supposed to go. I slept with one eye open. The next night I ended up in Spencer, New York watching a race with Andy Ritter. The evening was topped off with some sprint car shirts from the Lewis sprint car racing team.
The next day Andy and I saw an oval race at the Yates County Fairgrounds in Pennsylvania. It was so muddy they never should have raced but they did. I spent the evening driving all over Pennsylvania but to no avail. The weather gods defeated me.
I continued my travels be seeing a figure 8 race with P.J. Hollebrand in Tillsonburg, Ontario, Canada on the next to last night of my trip. I must say that all of the work I have put in trying to teach P.J. how to use chopsticks seems to have been less than fruitful. My 5,300+ mile rental car and 4,400+ mile airplane trackchasing trip ended in Marshfield, Massachusetts. I had seen racing in seven states, two Canadian provinces, played three rounds of golf and stayed in a hotel for 13 straight nights. It was a great trackchasing month of August. I finished the month with a career trackchasing total of 1,099 tracks.
SEPTEMBER, 2006
13 new tracks – Ontario, Wisconsin, Iowa, Kansas, Oklahoma, Utah
My first day of trackchasing ended up being rained out in Cantley, Quebec. The good news was this was only my fourth rained out trackchasing day to go along with 81 good days. The bad news was that I missed hooking up with Canadian trackchaser, Rick Young. The Cantley track would have been my 1,100th career track.
The next two days that I spent in Canada would yield four small car figure 8 tracks. The Cambridge Fair in Cambridge, Ontario, Canada was my 1,100th career track. At that event I was able to meet up briefly with Belgium trackchaser Roland Vanden Eynde and his girlfriend Aline. I also met trackchaser Will White here. Will and I also met up at Oakwood and London, Ontario the next day. That day was a good day for sharing our opposite opinions and common opinions about our trackchasing hobby.
The following weekend took me to Wisconsin and Iowa to see four tracks. This was a very significant time in my trackchasing career. I announced the first ever Fortune 500 company sponsorships in the trackchasing world. I had hooked up with SkyWest, United and Delta Airlines. They would begin supporting me in my quest to maintain the position of the "World's #1 Ranked Trackchaser." Their support came just at the right time.
This weekend included a visit to the newly constructed Iowa Speedway. This is the newest major speedway to be built in the U.S. and they did a good job. I made a day/night trackchasing double in Iowa before heading over to Chicago to take in an NFL football game between the Chicago Bears and Detroit Lions at Soldier Field in Chicago. I was able to go to the game with the Boeye family. This day was a highlight of the season.
The next September weekend found Carol and me trackchasing in Kansas and Oklahoma. We had an especially good time visiting Dodge City, Kansas. We were shocked at the ethnic diversity this town offers out in the middle of the Wild West. We also had a nice newspaper interview in Dodge City. We wrapped up the weekend with a visit to Oklahoma. Here Carol saw her 45th lifetime trackchasing state and I had another quality newspaper interview.
I ended up trackchasing the last four weekends of this month. The final weekend took me to Utah to visit son J.J. while he completed his SkyWest pilot's training. This was my first flying trip after gaining the airline sponsorships. J.J. and I enjoyed an evening of racing up in Price, Utah.
OCTOBER, 2006
11 new tracks – Ontario, Wisconsin, New Hampshire, Massachusetts, North Carolina, Georgia, South Carolina, Oklahoma
The month started off with an unusual mid-week (Wed/Thr) trip to tracks in Ontario and Wisconsin. That doesn't happen often in October. Just three days later Carol and I were on a red-eye flight to Boston. This trip netted three tracks in New England. A highlight of the trip was spending the day hanging out with New Hampshireite Bruce Spencer. We capped off the trip with a tour of the Harvard University in Boston. Of course, I guess the main purpose of trackchasing in Massachusetts was to get Carol her 46th trackchasing state of her young career. That would be her last new state of the season. She had just four more to go including Alaska, Louisiana, Maryland and Rhode Island.
The following weekend found me in the Southeast. The trip started off at an indoor Arena Racing event where NASCAR stars Tony Stewart, Kyle Busch and J.J. Yeley were racing. The evening was especially exciting since I was the guest of the Speed Channel. The rest of the trip had me NGD point racing down in South Carolina. The Hemi Speedway ranked right up there with the Empty Jug Raceway for the most rural racetrack I have ever visited.
I would end up trackchasing every weekend (5) in October. We suffered another rainout in Michigan but the trip was far from a loss. We were able to spend the day on the Notre Dame campus in South Bend, Indiana watching our UCLA Bruins do everything but win against the Fighting Irish. They blew the game in the last 80 seconds. The very next day we found ourselves in the RCA Dome in Indianapolis watching the Super Bowl bound to be Indianapolis Colts take apart the Washington Redskins. Carol loved both games.
With my new airline sponsorship, I can now fly just about anytime I need too. This allowed me to make an unusual one day mid-week trip down to South Georgia. It was fun to see the old-style USAC Silver Crown cars race. It was even more fun to say hello to Ken Schrader briefly and talk to him about trackchasing.
I wrapped up the month with another one day trackchasing trip, this time to Altus, Oklahoma. I met up with Ed Esser at this track. This was only the fifth time I have seen Ed along the trackchasing trail this year after having run into him about 15 times the year before. Except when planned in advance trackchasers are meeting up with other trackchasers much less frequently than they ever have. This trend will accelerate as folks see more and more of the same tracks. 
NOVEMBER, 2006
5 new tracks – North Carolina, Delaware, Kansas, Texas
The month started off in North Carolina where it was cold! My first night of racing had me standing out in 33 degree weather. I was lucky to get the Riverside track as just one senior champ and one junior champ showed up.
My trip continued in North Carolina with a visit to the Richard Petty Museum in Randleman, North Carolina. His museum has relocated here and it was my first visit after being at the old location a couple of times. I was disappointed to miss the opportunity to visit the Victory Junction camp. I'll get there one day.
I was also disappointed in my visit to the Hickory Motor Speedway. I have 50 "signature" tracks, one in each state. Hickory was such a track. They just didn't seem to have their act together. I would liked to have visited this track back in the heyday of famous drivers coming here.
The final track of the trip was to the Delaware International Speedway. What did I remember most about that track? That day, I learned of the impending wedding of our only daughter, Kristy. How was the racing? Not that great. The race was plagued by yellow flags and one groove racing.
The trip did get a little more exciting when I did not make the last flight of the day out of Washington's Dulles Airport. That meant my best option was to sleep overnight in the airport and take a 6 a.m. flight back to Los Angeles. That's how trackchasing goes sometimes.
My final trip of November took me to Kansas and Texas. That trip started with an all-night flight that I barely made. It was cold in Wichita, but the outlaw karts are a very entertaining class. This trip and my month of November finished up near Houston for a road race at the new Mercedes Benz of Sugarland track.
DECEMBER, 2006
10 new tracks – North Carolina, Missouri, Michigan, New Zealand
I remember the time when I never used to darken the doorway of a racetrack during the month of Santa. Now in the super competitive, dog eat dog, world of modern day trackchasing, going racing in December is a must. I went trackchasing every weekend of this month.
Following the upset of the century at the Rose Bowl where UCLA trounced the trojans 13-9, I flew overnight to the OCR Action Sports Park. I was pleased to meet promoter, Ollie Spain, a strong supporter of trackchasing.
The next weekend it was off to Missouri and a reunion with Bud and Florene Heineman at the Boone County Fairgrounds. A visit to a local Bass Pro Shop (my first) netted a pair of Crocs, some of the most comfortable shoes I've ever owned. It was also fun seeing Roger Ferrell and Paul Weisel for the first time this year and meeting Bing Metz for the first time ever. I met another promoter, Greg Clemmons, is who is amazed at what we trackchasers do.
The third weekend of the month found me being disappointed by the Devos Place offering in Grand Rapids, Michigan. The next day of the trip had me down in North Carolina. I had a wonderful time at a University of North Carolina basketball game. That evening I saw some of the best go-kart racing I've ever seen at the Greensboro Coliseum. It was fun bench racing with Paul Weisel, Will White and Mike Knappenberger.
The final two weekends of the year found Carol and I in New Zealand. We had toured the country once before but this was our first trackchasing visit to Kiwi country. Our first night at the Western Springs Speedway was one of the best nights of racing during all of 2006. The next new track at the Blue Chip Speedway introduced me to another outstanding promoter in Willie Kay. His facility was also one of the best I've seen and seats 17,500 people. Meeting Colin Smith at Baypark was also a major plus to our trip.
The final three nights of 2006 had Carol and me chasing the DHL Saloon Car Speedweeks tour organized by Steve Williams. We enjoyed meeting all the drivers especially, Steve, Murray Guy and Phil Towgood. It was fun getting to hang out with Steve Williams for a few minutes at the Stratford Speedway.
Carol and I wrapped up the year in Huntly, New Zealand with a delicious New Year's Eve dinner at the Old Court House Café & Bar. We had just gotten very lucky when the Huntly Speedway decided to run a few heat races on one of the muddiest tracks I've ever seen. I was disappointed the bad weather did not allow me to drive Murray Guy's saloon car during driver introductions.
It was a great night and a great year. Thank you to everyone who has supported my trackchasing effort. I really appreciate it.
DOUBLES, DOUBLES, DOUBLES
I had 32 doubles during my 2006 season. Here is a summary of those doubles:
16 day/night doubles
5 blended doubles with a feature on the back end only
5 blended doubles with features on both ends
4 same track doubles
2 traditional doubles
Here is a breakout by individual category
Day/night doubles 
A day/night double, my favorite, allows the trackchaser to see a program during the day, then a program during the evening.
Moroso Motorsports Park/Thunderbowl of Ocala (FL)
Volusia Speedway Park East/Speedway Park (FL)
Barber Motorsports Park/Coldwater Raceway (AL)
Motor Mile Speedway/Wythe Raceway (VA)
Empty Jug Raceway/Oakland Valley Dirt Oval (PA/NY)
Motocross 338/Glen Ridge Motorsports Park (MA/NY)
Blackhawk Farms Raceway/The Milwaukee Mile-RC (IL/WI)
Brainerd Intl Raceway/Canby Speedway (MN)
Tri-State Speedway/Sheyenne River Speedway (SD/ND)
Spring Mountain Motorsports Park/Bullring at Las Vegas Mtr Speedway (NV)
Indianapolis Motor Spdwy-RC/Rush County Fairgrounds (IN)
Miller Motorsports Park/Atomic Motor Speedway (UT/ID)
Gimli Motorsports Park/Bemidji Speedway (MANITOBA/MN)
Cambridge Fair/Georgetown Fair (ONT)
Oakwood Fair/Western Fair (ONT)
Harrison County Fairgrounds/Calhoun County Raceway (IA)
Blended doubles with a feature on the back end only
A blended double involves seeing about the same amount of racing, time-wise at each track. I establish a minimum of one hour of racing at each track. The driving time between the two tracks should be less than one hour. Just one of my five BDs with a feature on the back end only involved an NSD track.
Coldwater Raceway (3 junior late models)/Talladega Short Track (AL)
Oval Raceway (Lots of minis)/Arlington Stadium (U.K.)
Oakland Valley Dirt Oval (4 senior champ karts)/Thunder Mountain Speedway (NY)
Heartland Park Topeka (normal stock cars)/Thunderhill Speedway (KS)
Londonderry Raceway (3 senior champ karts)/Hudson Speedway (NH)
Blended Doubles with features on both ends 
A blended double involves seeing about the same amount of racing, time-wise at each track. I establish a minimum of one hour of racing at each track. The driving time between the two tracks should be less than one hour. The BD with features on both ends differs from a traditional double in that about equal time is spent at both BD tracks whereas in a TD 75% or more of the race time is spent at the first track with the balance at the second track
Lowes Mtr Speedway 1/5M/Concord Raceway (NC)
Anderson Mtr Speedway/Westminster Speedway (SC)
Somerset Rebels Banger Raceway/Mendips Speedway (U.K.)
Summit Point Raceway/Old Dominion Speedway (VA)
White Mountain Motorsports Park/Legion Speedway (NH)
Same location doubles
A "Same location" double is the easiest of all doubles for the trackchaser to get. This means the track is running some combination of oval, figure 8 and/or road course events at the same venue.
Midvale Speedway (OH) – oval & F8
Lawrenceburg Speedway (IN) – oval & F8
Lucas Oil Speedway (MO) – oval & F8
Dodge City Raceway Park – dirt & asphalt ovals
Traditional doubles
A traditional double involves seeing the majority of the program including a feature event at the first track and then catching just the last few minutes of the program at the second track of the TD. This is my least favorite type of trackchasing double. Normally, you see very little racing at the second track of a TD.
Concord Raceway/Antioch Speedway (NC)
Twin State Speedway (F8)/Caanan Fair Speedway (NH)
I have not seen any blended doubles with no features on either end or any rainout doubles. I hope this summary will give any and all worldwide trackchasers some ideas on doubles that you might like to see in the future.