The World!
.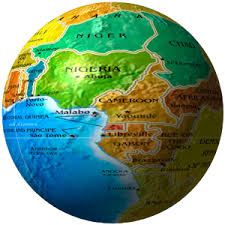 .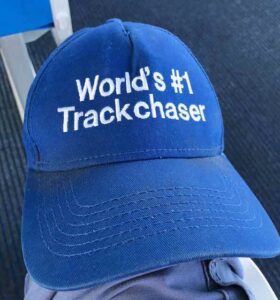 From the travels and adventures of the "World's #1 Trackchaser"
Highlights
All-Time Favorite Country Visit: 
Sorry. I can't pick just one. I've seen racing in more than 80 countries. There are several that get a "best" rating. Using my scale a country can't be better than "best".
Here, in the order I saw them, are where I had my best overall trackchasing experiences. Just to be clear by "best" I don't mean only the racing. What makes a "best" trip for me is meeting local people, seeing local sights and just the overall vibe of the trip. Of course, the logistics of planning the trip and the racing are important too….but it's really about the people and the places.
Canada
Australia
United Kingdom
New Zealand
Mexico
South Africa
Guyana
China
Argentina
Colombia
Portugal
Iceland
Malta
Japan
Brazil
Guatemala
El Salvador
Romania
Bulgaria
South Korea
Indonesia
Sri Lanka
Peru
Russia
India
Georgia
Turkey
Bosnia and Herzegovina
Panama
Zimbabwe
Namibia
Macedonia
Ukraine
Belarus
Maldives
Bolivia
Saudi Arabia
Tunisia
Best Memories:
Again, there are just too many international memories to single out only one or just a few. I will tell you that true highlights are being invited into the home of a foreign friend. Often times I've been guided by people who became my friends. I've had far too many people to even count who have given me advice and creative ideas for these trips. I've seen 400 and counting racetracks in "foreign" countries. I love trackchasing in my home country of the U.S. I might even like trackchasing outside of the U.S. even more!
Below is the key to surface types and track configurations so you can understand the list a bit easier.
Surface types: D=Dirt; P=Paved; M=Mixed
Configurations: O=oval; RC=Road Course; F8=Figure 8 track
TOTAL FOREIGN TRACKS
413
AFRICA TRACKS
Morocco 
Track
City
Country
Date
Track Type
Circuit de Marrakech
Marrakech
Morocco
May 1, 2010
STREET-RC
Namibia 
Track
City
Country
Date
Track Type
Desert Raceway
Walvis Bay
Nambia
August 26, 2017
DO
Tony Rust Race Track
Windhoek
Nambia
September 2, 2017
PRC
South Africa 
Track
City
Country
Date
Track Type
Durban Grand Prix
Durban
South Africa
February 24, 2008
STREET-RC
Tunisia
Track
City
Country
Date
Track Type
Belvedere Circuit
Tunis
Tunisia
April 21, 2019
STREET-RC
Zimbabwe 
Track
City
Country
Date
Track Type
Bulawayo Motorsport Park
Bulawayo
Zimbabwe
December 10, 2016
PRC
ASIA TRACKS
Bahrain 
Track
City
Country
Date
Track Type
Bahrain International Circuit
Sakhir
Bahrain
February 27, 2009
PRC
China 
Track
City
Country
Date
Track Type
Guia Circuit
Macau
China
November 16, 2008
PRC
India 
Track
City
Country
Date
Track Type
Buddh International Circuit
Noida
India
October 27, 2013
PRC
Indonesia
Track
City
Country
Date
Track Type
Sentul International Circuit
Babakan Madang, Bogor
Indonesia
May 29, 2011
PRC
Japan 
Track
City
Country
Date
Track Type
Suzuka Circuit
Suzuka
Japan
March 21, 2010
PRC
Fuji Speedway
Oyama
Japan
July 13, 2019
PRC
Malaysia 
Track
City
Country
Date
Track Type
Sepang International Circuit
Sepang
Malaysia
May 28, 2011
PRC
Maldives
Track
City
Country
Date
Track Type
Hulhumale Racing Track
Hulhumale
Maldives
March 25, 2018
STREET-RC
Philippines 
Track
City
Country
Date
Track Type
Batangas Racing Circuit
Batangas
Philippines
November 21, 2010
PRC
Qatar 
Track
City
Country
Date
Track Type
Losail International Circuit
Doha
Qatar
February 13, 2009
PRC
Saudi Arabia 
Track
City
Country
Date
Track Type
Ad Diriyah E-Prix
Ad Diriyah
Saudi Arabia
December 15, 2018
PRC
Singapore 
Track
City
Country
Date
Track Type
Marina Bay
Singapore
Singapore
September 24, 2011
PRC
South Korea 
Track
City
Country
Date
Track Type
Korea International Circuit
Yeongam
South Korea
October 24, 2010
PRC
Sri Lanka 
Track
City
Country
Date
Track Type
Pannala International Circuit
Pannala
Sri Lanka
February 12, 2012
PRC
Thailand 
Track
City
Country
Date
Track Type
Bira Circuit
Pattaya
Thailand
January 20, 2008
PRC
Turkey
Track
City
Country
Date
Track Type
Istanbul Park
Akfirat
Turkey
October 25, 2014
PRC
Izmit Korfez Circuit
Korfez
Turkey
October 26, 2014
PRC
United Arab Emirates 
Track
City
Country
Date
Track Type
Dubai Autodrome
Dubai
United Arab Emirates
February 28, 2009
PRC
AUSTRALIA TRACKS
Australia – New South Wales 
Track
City
State
Country
Date
Track Type
Parramatta City Raceway
Granville
New South Wales
Australia
November 17, 1989
DO
Homebush Street Circuit
Sydney
New South Wales
Australia
December 2, 2012
STREET-RC
Grafton Speedway
Grafton
New South Wales
Australia
December 30, 2017
DO
Newtowm Park Speedway
Narrabri
New South Wales
Australia
November 17, 2018
DO
Sydney Motorsports Park
Eastern Creek
New South Wales
Australia
November 18, 2018
PRC
Australia – Queensland 
Track
City
State
Country
Date
Track Type
Archerfield Speedway
Archerfield
Queensland
Australia
December 1, 2012
DO
Mothar Mountain Speedway
Gynpie
Queensland
Australia
December 28, 2017
DRC
Maryborough Speedway
Tinana
Queensland
Australia
December 29, 2017
DO
Hi-Tech Oils Speedway
Toowoomba
Queensland
Australia
December 31, 2017
DO
Morgan Park Raceway
Warwick
Queensland
Australia
November 17, 2018
PRC
Australia – South Australia 
Track
City
State
Country
Date
Track Type
Speedway City
Virginia
South Australia
Australia
December 26, 2004
DO
Borderline Speedway
Mount Gambier
South Australia
Australia
December 28, 2004
DO
Australia – Tasmania
TRACK
CITY
STATE
COUNTRY
DATE
TRACK TYPE
Latrobe Speedway
Latrobe
Tasmania
Australia
December 29, 2018
DO
Australia – Victoria 
Track
City
State
Country
Date
Track Type
Edge Hotel Motel Timmis Speedway 
Mildura
Victoria
Australia
December 27, 2004
DF8
Edge Hotel Motel Timmis Speedway 
Mildura
Victoria
Australia
December 27, 2004
DO
Avalon Raceway
Lara
Victoria
Australia
December 30, 2004
DO
Western Speedway
Hamilton
Victoria
Australia
December 31, 2004
DO
Sungold Stadium
Allansford
Victoria
Australia
January 1, 2005
DO
Wahgunyah Speedway
Wahgunyah
Victoria
Australia
December 26, 2017
DO
Simpson Speedway
Bungador
Victoria
Australia
December 27, 2017
DO
Sandown International Motor Raceway
Springvale
Victoria
Australia
November 11, 2018
PRC
Druoin Speedway
Druoin
Victoria
Australia
November 11, 2018
DO
Bairnesdale Speedway
Bairnsdale
Victoria
Australia
December 26, 2018
DO
Rosedale Speedway
Rosedale
Victoria
Australia
December 27, 2018
DO
Laang Speedway
Laang
Victoria
Australia
December 28, 2018
DO
Midwestern Speedway Darlington
Darlington
Victoria
Australia
December 30, 2019
DO
Australia – Western Australia 
Track
City
State
Country
Date
Track Type
Collie Speedway
Collie
Western Australia
Australia
November 10, 2018
DO
New Zealand – North Island 
Track
City
Region
Country
Date
Track Type
Western Springs Speedway
Western Springs
North Island
New Zealand
December 26, 2006
DO
Blue Chip Speedway at Baypark
Mt. Maunganui
North Island
New Zealand
December 28, 2006
DO
Upper Hutt Family Speedway
Upper Hutt
North Island
New Zealand
December 29, 2006
DO
Stratford Speedway
Stratford
North Island
New Zealand
December 30, 2006
DO
Huntly Speedway
Huntly
North Island
New Zealand
December 31, 2006
DO
Meeanee Speedway
Hawkes Bay
North Island
New Zealand
January 1, 2007
DO
Meremere Raceway
Meremere
North Island
New Zealand
January 1, 2007
DO
Robertson Holden International Speedway
Palmerston North
North Island
New Zealand
January 5, 2007
DO
Taupo Motorsport Park
Taupo
North Island
New Zealand
January 6, 2007
PRC
Waikaraka Park International Speedway
Auckland
North Island
New Zealand
January 6, 2007
DO
Kaikohe Speedway
Kaikohe
North Island
New Zealand
December 15, 2013
DO
New Zealand – South Island 
Track
City
Region
Country
Date
Track Type
Top of the South Speedway
Richmond
South Island
New Zealand
January 2, 2007
DO
Woodford Glen Speedway
Christchurch
South Island
New Zealand
January 3, 2007
DO
Riverside Speedway
Invercargill
South Island
New Zealand
December 11, 2013
DO
Beachlands Speedway
Dunedin
South Island
New Zealand
December 12, 2013
DO
Central Motor Speedway
Crommwell
South Island
New Zealand
December 13, 2013
DO
Ashburton Speedway
Ashburton
South Island
New Zealand
December 14, 2013
DO
Ruapuna Speedway
Templeton
South Island
New Zealand
December 14, 2013
DO
EUROPE TRACKS
Andorra 
Track
City
Country
Date
Track Type
Grandvalira Circuit
Port d'Envalira
Andorra
January 17, 2009
DRC
Austria 
Track
City
Country
Date
Track Type
Lambrechten
Lambrechten
Austria
September 14, 2008
DRC
Nordring – Rallycross
Fuglau
Austria
April 28, 2012
MIXED-RC
Nordring – Autocross
Fuglau
Austria
April 29, 2012
DRC
Speedway Natschbach
Loipersbach
Austria
May 24, 2014
DO
Salzburgring
Plainfield
Austria
May 25, 2014
PRC
Azerbaijan 
Track
City
Country
Date
Track Type
Streets of Baku
Baku
Azerbaijan
November 2, 2014
STREET-RC
Belarus 
Track
City
Country
Date
Track Type
Stadium Zarya
Minsk
Belarus
February 25, 2018
ICE-O
Belgium
Track
City
Country
Date
Track Type
Bellekouter course
Affligem
Belgium
May 8, 2005
DRC
Bellekouter oval
Affligem
Belgium
May 8, 2005
DO
Circuit de Spa-Francorchamps
Francorchamps, Spa
Belgium
September 10, 2011
PRC
Bosnia and Herzegovina 
Track
City
Country
Date
Track Type
Zaluzani
Banja Luka
Bosnia and Herzegovina
June 25, 2016
PRC
Bulgaria 
Track
City
Country
Date
Track Type
Burgas
Burgas
Bulgaria
October 17, 2010
PRC
Croatia 
Track
City
Country
Date
Track Type
Automotodrom Grobnik
Rijeka
Croatia
June 23, 2012
PRC
Czech Republic 
Track
City
Country
Date
Track Type
Automotodrom Brno
Brno
Czech Republic
September 13, 2008
PRC
Denmark 
Track
City
Country
Date
Track Type
Nisseringen
Næstved
Denmark
May 12, 2008
MIXED-RC
Ring Djursland
Tirstrup
Denmark
May 11, 2008
PRC
Estonia 
Track
City
Country
Date
Track Type
Laitse Rally Park
Laitse
Estonia
July 24, 2010
MIXED-RC
Finland 
Track
City
Country
Date
Track Type
Lake Pidisjärvi Ice Track
Nivala
Finland
February 20, 2010
ICE-RC
France 
Track
City
Country
Date
Track Type
Circuit de Croix en Ternois
Saint-Pol sur-Ternoise
France
May 8, 2005
PRC
Circuit Paul Ricard
Le Castellet
France
May 12, 2012
PRC
Georgia
Track
City
Country
Date
Track Type
Rustavi International Motorpark
Rustavi
Georgia
November 10, 2013
PRC
Germany 
Track
City
Country
Date
Track Type
Nurburgring
Nurburg
Germany
May 13, 2005
PRC
Rennplatz ""Casper Gerd""
Haren
Germany
May 15, 2005
DRC
Extertal Autocross
Extertal
Germany
May 31, 2014
DRC
Greece 
Track
City
Country
Date
Track Type
Serres Circuit
Serres
Greece
November 4, 2012
PRC
Hungary 
Track
City
Country
Date
Track Type
Hungaroring
Mogyorod
Hungary
May 8, 2009
PRC
Pannonia-Ring
Ostffyasszonyfa
Hungary
June 26, 2016
PRC
Iceland 
Track
City
Country
Date
Track Type
Kapelluhraun
Hafnarfjorour
Iceland
April 25, 2009
PRC
Ireland 
Track
City
Country
Date
Track Type
Tipperary Motor Speedway
Rose Green
Ireland
October 26, 2008
PO
Waterford Raceway
Dungarvan
Ireland
October 27, 2008
PO
Coolronan Raceway
Coolronan
Ireland
March 27, 2016
PO
Italy 
Track
City
Country
Date
Track Type
Vighizzolo d"Este Stock Car Track
Vighizzolo d'Este
Italy
May 10, 2009
DRC
Mugello Circuit
Mugello
Italy
May 17, 2014
PRC
Union Beton Racetrack
Gonars
Italy
May 18, 2014
DRC
Autodromo di Vallelunga
Vallelunga
Italy
May 4, 2019
PRC
Latvia 
Track
City
Country
Date
Track Type
Bikernieki Rally Cross Track
Riga
Latvia
July 25, 2010
PRC
Lithuania 
Track
City
Country
Date
Track Type
Marijampole Autokross
Marijampole
Lithuania
May 12, 2013
DRC
Luxembourg 
Track
City
Country
Date
Track Type
Alzingen
Alzingen
Luxembourg
September 4, 2011
DRC
Macedonia
Track
City
Country
Date
Track Type
Skopje Street Circuit
Skopje
Macedonia
October 22, 2017
STREET-RC
Malta 
Track
City
Country
Date
Track Type
Ta'Qali Racetrack
Ta'Qali
Malta
February 7, 2010
DRC
Ta'Qali Racetrack
Ta'Qali
Malta
February 7, 2010
DO
Moldova
Track
City
Country
Date
Track Type
Autocross – Colonita
Colonita
Moldova
October 28, 2018
DRC
Montenegro
Track
City
Country
Date
Track Type
Autocross Zlatica
Podgorica
Montenegro
April 28, 2019
DRC
Monaco 
Track
City
Country
Date
Track Type
Circuit de Monaco
Monte Carlo
Monaco
May 13, 2012
STREET-RC
Netherlands 
Track
City
Country
Date
Track Type
Autosportstadion de Polderputten
Ter Apel
Netherlands
May 5, 2005
PO
Driesum Race Track
Driesum
Netherlands
May 5, 2005
DO
Lopik 
Lopik
Netherlands
May 14, 2005
DO
Lopik 
Lopik
Netherlands
May 14, 2005
DRC
Ten Boer
Ten Boer
Netherlands
May 14, 2005
DO
Midland Speedway Circuit
Lelystad
Netherlands
May 15, 2005
PO
Zuidwolde Autocross
Zuidwolde
Netherlands
May 15, 2005
DRC
Aalten Autocross
Aalten
Netherlands
May 16, 2005
DO
Circuit de Peel International Speedway
Venray
Netherlands
May 16, 2005
PO
Achterveld Autocross
Achterveld
Netherlands
May 29, 2014
DO
Werkhoven Autocross
Werkhoven
Netherlands
May 29, 2014
DO
Hoogkerk Autocross
Hoogkerk
Netherlands
June 1, 2014
DRC
Speedway Blauwhuis
Wolsum
Netherlands
June 1, 2014
DO
Termunten Autocross
Termunten
Netherlands
June 1, 2014
DO
Norway 
Track
City
Country
Date
Track Type
Lyngas Motorbane
Lier
Norway
April 30, 2011
MIXED-RC
Poland 
Track
City
Country
Date
Track Type
Tor Slomczyn
Slomczyn
Poland
September 11, 2011
MIXED-RC
Portugal 
Track
City
Country
Date
Track Type
Circuito de Murça
Murça
Portugal
March 29, 2009
DRC
Autodromo de Internacional Algarve
Portmao
Portugal
October 21, 2018
PRC
Romania 
Track
City
Country
Date
Track Type
Bradu
Bradu
Romania
October 16, 2010
DRC
Russia 
Track
City
Country
Date
Track Type
Moscow Central Hippodrome
Moscow
Russia
February 23, 2013
ICE-O
Serbia 
Track
City
Country
Date
Track Type
Usce
Belgrade
Serbia
June 5, 2016
STREET-RC
Slovakia 
Track
City
Country
Date
Track Type
Slovakia Ring
Orechova Poton
Slovakia
April 29, 2012
PRC
Spain
Track
City
Country
Date
Track Type
Motorland Aragon 
Alcaniz
Spain
March 28, 2009
DRC
Circuit de Barcelona-Catalunya
Montmelo
Spain
October 20, 2018
PRC
Sweden 
Track
City
Country
Date
Track Type
Sturup Raceway
Malmo
Sweden
May 10, 2008
PRC
Asele Motorsallskap
Asele
Sweden
March 7, 2020
ICE-RC
Switzerland 
Track
City
Country
Date
Track Type
Hoch Ybrig
Hoch Ybrig
Switzerland
May 9, 2009
MIXED-RC
Ukraine
Track
City
Country
Date
Track Type
Autodrome Chayka
Kiev
Ukraine
October 28, 2017
PRC
Mototrack Rivne
Rivne
Turkey
October 29, 2017
DO
United Kingdom 
 
 
 
 
England only
Track
City
Country
Date
Track Type
Northampton International Raceway
Northampton
England
United Kingdom
June 26, 1999
PO
Hednesford Hills Raceway
Hednesford
England
United Kingdom
June 27, 1999
PO
Skegness Shaleway 
Orby
England
United Kingdom
June 30, 1999
DO
Coventry International Motor Speedway
Coventry
England
United Kingdom
July 3, 1999
DO
Ipswich Stadium
Ipswich
England
United Kingdom
July 29, 2000
PO
Hilltop Raceway
Tirley
England
United Kingdom
July 30, 2000
DO
Swindon Abbey Stadium
Swindon
England
United Kingdom
July 30, 2000
DO
Retallack Park
St Columb 
England
United Kingdom
August 2, 2000
PO
Great Yarmouth Stadium 
Yarmouth
England
United Kingdom
August 3, 2000
PO
Barford Raceway
Durham
England
United Kingdom
August 6, 2000
PO
Roosecote Raceway
Barrow-in-Furness
England
United Kingdom
August 12, 2000
PO
Swaffham Stadium
Swaffham
England
United Kingdom
August 13, 2000
PO
King's Lynn Stadium
King's Lynn
England
United Kingdom
August 13, 2000
DO
Standlake Arena
Standlake
England
United Kingdom
December 2, 2001
PO
Wimbledon Stadium
Wimbleton
England
United Kingdom
December 2, 2001
PO
Bovingdon Circuit
Bovingdon
England
United Kingdom
April 9, 2004
PO
Mildenhall Stadium
Mildenhall
England
United Kingdom
April 9, 2004
DO
Silverstone Circuit
Silverstone
England
United Kingdom
April 10, 2004
PRC
Skegness Stadium 
Orby
England
United Kingdom
April 10, 2004
PO
Hunmanby Raceway
Hunmanby
England
United Kingdom
April 11, 2004
DO
Blyton Raceway
Blyton
England
United Kingdom
April 11, 2004
PO
Sheffield Stadium
Sheffield
England
United Kingdom
April 11, 2004
DO
York Autograss Club
York
England
United Kingdom
April 12, 2004
DO
Buxton Raceway
Buxton
England
United Kingdom
April 12, 2004
PO
Brampton Raceway
Brampton en le Morthen
England
United Kingdom
April 12, 2004
DO
Belle Vue Greyhound Stadium
Belle Vue
England
United Kingdom
April 12, 2004
DO
Ringwood Raceway
Ringwood
England
United Kingdom
March 25, 2005
PO
Wheels Raceway
Birmingham
England
United Kingdom
March 26, 2005
PO
Boiling Wells Farm
Sleaford
England
United Kingdom
March 27, 2005
DO
Great Yarmouth Stadium 
Yarmouth
England
United Kingdom
March 27, 2005
PF8
Snetterton Circuit
Snetterton
England
United Kingdom
March 27, 2005
PRC
Grove Farm
Monkland
England
United Kingdom
March 28, 2005
DO
Grimley Raceway
Grimley
England
United Kingdom
March 28, 2005
PO
Castle Combe Circuit
Castle Combe
England
United Kingdom
March 28, 2005
PRC
Oulton Park
Little Budworth
England
United Kingdom
April 15, 2006
PRC
Somerset Rebels Banger Raceway
Rooks Bridge
England
United Kingdom
April 16, 2006
DO
Mendips Raceway
Shipham
England
United Kingdom
April 16, 2006
PO
Oval Raceway
Angmering
England
United Kingdom
April 17, 2006
PO
Arlington Stadium
Arlington
England
United Kingdom
April 17, 2006
PO
Lugg View Raceway
nr Marden
England
United Kingdom
April 23, 2011
DO
Donington Park
Castle Donington
England
United Kingdom
April 23, 2011
PRC
Arena Essex Raceway
Purfleet
England
United Kingdom
April 23, 2011
PO
Horndean Raceway
Horndean
England
United Kingdom
April 24, 2011
DO
Aldermaston Raceway
Aldermaston
England
United Kingdom
April 24, 2011
PO
Lydden Hill Race Circuit
Wooten
England
United Kingdom
April 25, 2011
PRC
Dover Raceway
Dover
England
United Kingdom
April 25, 2011
DO
Stoke Stadium
Stoke on Trent
England
United Kingdom
March 30, 2013
DO
Thruxton Circuit
Thruxton
England
United Kingdom
March 30, 2013
PRC
Aldershot Raceway
Aldershot
England
United Kingdom
March 31, 2013
PO
Brands Hatch
Fawkham
England
United Kingdom
March 31, 2013
PRC
Netherbridge
Launceston
England
United Kingdom
April 1, 2013
DO
Smeatharpe Stadium
Smeatharpe
England
United Kingdom
April 1, 2013
PO
Rockingham Motor Speedway
Northhamptonshire
England
United Kingdom
May 28, 2016
PRC
Trent Raceway
Burton on Trent
England
United Kingdom
May 29, 2016
DO
Mallory Park
Kirby Mallory
England
United Kingdom
May 29, 2016
PRC
Crudginton Raceway
Crudgington
England
United Kingdom
May 30, 2016
DO
Isle of Mann 
Track
City
Country
Date
Track Type
Onchan Raceway
Onchan
Isle of Mann
United Kingdom
July 31, 2000
PO
Northern Ireland 
Track
City
Country
Date
Track Type
Ballymena Raceway
Ballymena
Northern Ireland
United Kingdom
April 14, 2006
PO
Tullyroan Oval
Dungannon
Northern Ireland
United Kingdom
March 26, 2016
PO
Nutt's Corner Raceway
Crumlin
Northern Ireland
United Kingdom
March 27, 2016
PO
Aghadowey Oval
Coleraine
Northern Ireland
United Kingdom
March 28, 2016
PO
Scotland 
Track
City
Country
Date
Track Type
Cowdenbeath Racewall
Cowdenbeath
Scotland
United Kingdom
August 5, 2000
PO
Wales 
Track
City
Country
Date
Track Type
Anglesey Circuit
Ty Croes
Wales
United Kingdom
April 22, 2011
PRC
NORTH AMERICA TRACKS (X U.S.)
Barbados 
Track
City
Country
Date
Track Type
Bushy Park Circuit
Bushy Park
Barbados
December 9, 2007
PRC
Canada – Alberta 
Track
City
Province
Country
Date
Track Type
Bridge County Raceway
Lethbridge
Alberta
Canada
August 9, 1996
DO
Castrol Raceway
Edmonton
Alberta
Canada
June 2, 2007
DO
Edmonton International Raceway
Wetaskiwin
Alberta
Canada
June 2, 2007
PO
Race City Motorsports Park 
Calgary
Alberta
Canada
June 2, 2007
PRC
Hidden Valley Motorsports Park
Drumheller
Alberta
Canada
June 3, 2007
DO
Lac La Biche
Lac La Biche
Alberta
Canada
March 2, 2008
ICE-RC
Medicine Hat Speedway
Medicine Hat
Alberta
Canada
June 8, 2013
PO
Castrol Speedway
Nisku
Alberta
Canada
August 23, 2014
PRC
Central Alberta Raceways
Rimbey
Alberta
Canada
August 23, 2014
DO
Roy's Lake Ice Track
Spruce Grove
Alberta
Canada
February 6, 2016
ICE-RC
Drayton Valley Speedway
Drayton Valley
Alberta
Canada
July 30, 2017
OUTER-DO
Drayton Valley Speedway
Drayton Valley
Alberta
Canada
July 30, 2017
INNER-DO
Sangudo Speedway
Sangudo
Alberta
Canada
September 1, 2018
DO
Pigeon Lake Ice Oval
Mulhurst Bay
Alberta
Canada
February 10, 2019
ICE-OVAL
Sylvan Lake Ice Oval
Sylvan Lake
Alberta
Canada
February 17, 2019
ICE-OVAL
Canada – British Columbia 
Track
City
Province
Country
Date
Track Type
Kent Raceways
Agassiz
British Columbia
Canada
August 26, 2001
PO
Western Speedway 
Victoria
British Columbia
Canada
September 24, 2005
PF8
Western Speedway 
Victoria
British Columbia
Canada
September 24, 2005
PO
Whispering Pines Motorsports Park
Kamloops
British Columbia
Canada
May 27, 2007
DRC
SunValley Speedway
Vernon
British Columbia
Canada
July 1, 2007
PO
River's Edge Road 
Mission
British Columbia
Canada
October 7, 2007
PRC
Barnes Lake Ice Track
Ashcroft
British Columbia
Canada
January 13, 2008
ICE-RC
Saratoga Speedway 
Courtenay
British Columbia
Canada
July 19, 2008
PF8
Saratoga Speedway 
Courtenay
British Columbia
Canada
July 19, 2008
PO
Alberni Motorsports Park
Port Alberni
British Columbia
Canada
July 20, 2008
DRC
Penticton Speedway
Penticton
British Columbia
Canada
August 9, 2008
PO
Penticton Speedway 
Penticton
British Columbia
Canada
August 9, 2008
DRC
Merritt Speedway
Merritt
British Columbia
Canada
October 12, 2014
DO
Terrace Speedway
Terrace
British Columbia
Canada
May 10, 2015
DO
Western Speedway
Victoria
British Columbia
Canada
August 19, 2015
INNER-PO
AgrFair Fairgrounds
Abbotsford
British Columbia
Canada
August 4, 2018
PF8
AgrFair Fairgrounds
Abbotsford
British Columbia
Canada
August 4, 2018
PO
Taylor Speedway
Taylor
British Columbia
Canada
August 5, 2018
DO
Abbotsford Centre
Abbotsford
British Columbia
Canada
April 13, 2019
CONCRETE-F8
PGARA Speedway Park
Prince George
British Columbia
Canada
August 21, 2019
PO
Gold Pan Speedway
Quesnel
British Columbia
Canada
August 23, 2019
PO
Thunder Mountain Speedway
Williams Lake
British Columbia
Canada
August 24, 2019
PO
Area 27 Motorsports Park
Oliver
British Columbia
Canada
Octorber 12, 2019
PRC
Interior Provincial Exposition Fairground
Armstrong
British Columbia
Canada
October 13, 2019
DF8
Canada – Manitoba 
Track
City
Province
Country
Date
Track Type
Victory Lane Speedway
Winnipeg
Manitoba
Canada
June 16, 2005
DO
Gimli Motorsport Park
Gimli
Manitoba
Canada
August 13, 2006
PRC
Saint Malo Provincial Park
Saint Malo
Manitoba
Canada
February 14, 2010
ICE-RC
Mazenod Road Pond Ice Track
Winnipeg
Manitoba
Canada
January 12, 2014
ICE-RC
Lake Shirley Ice Circuit
Winnipeg
Manitoba
Canada
February 15, 2015
ICE-RC
ALH Motor Speedway
Morden
Manitoba
Canada
July 12, 2015
DO
Lake Winnipeg – Gimli Ice Track
Gimli
Manitoba
Canada
March 6, 2016
ICE-RC
Souris Race Park
Souris
Manitoba
Canada
August 7, 2016
DO
Cresent Lake Ice Track
Portage la Prairie
Manitoba
Canada
February 19, 2017
ICE-RC
Swan Valley Speedway
Swan River
Manitoba
Canada
June 16, 2018
DO
CPTC Complex
Beausejour
Manitoba
Canada
January 20, 2019
ICE-OVAL
Lake Winnipeg – Winnipeg Beach Ice Track
Winnipeg Beach
Manitoba
Canada
February 16, 2019
ICE-RC
Canada – New Brunswick 
Track
City
Province
Country
Date
Track Type
Centre for Speed
Shediac
New Brunswick
Canada
August 3, 2008
PO
Speedway 660
Geary
New Brunswick
Canada
May 21, 2017
PO
Speedway Mirimichi
Mirimichi
New Brunswick
Canada
May 26, 2018
PO
Speedway Mirimichi
Mirimichi
New Brunswick
Canada
May 26, 2018
PRC
Speedway Mirimichi
Mirimichi
New Brunswick
Canada
May 26, 2018
PF8
Petty International Raceway
River Glade
New Brunswick
Canada
July 20, 2018
PO
Canada – Newfoundland & Labrador 
Track
City
Province
Country
Date
Track Type
Eastbound International Speedway and Concert Park
Avondale
Newfoundland & Labrador
Canada
July 28, 2018
PO
Thunder Valley Speedway
Bishop's Falls
Newfoundland & Labrador
Canada
July 29, 2018
PO
Canada – Nova Scotia 
Track
City
Province
Country
Date
Track Type
Scotia Speedworld
Halifax
Nova Scotia
Canada
August 1, 2008
PO
Atlantic Motorsport Park
Mill Village
Nova Scotia
Canada
May 27, 2018
PRC
Canada – Ontario 
Track
City
Province
Country
Date
Track Type
Cayuga Speedway
Nelles Corners
Ontario
Canada
July 31, 1988
PO
Brockville Ontario Speedway
Brockville
Ontario
Canada
July 15, 1998
DO
Shannonville Motorsport Park
Belleville
Ontario
Canada
July 10, 1999
PRC
Cornwall Motor Speedway
Cornwall
Ontario
Canada
July 11, 1999
DO
Ohsweken Speedway
Ohsweken
Ontario
Canada
May 5, 2000
OUTER-DO
Varney Speedway
Varney
Ontario
Canada
May 6, 2000
PO
Gasport International Speedway
Port Colborne
Ontario
Canada
May 7, 2000
DO
Flamboro Speedway
Freelton
Ontario
Canada
July 1, 2002
PO
Merrittville Speedway
Thorold
Ontario
Canada
July 1, 2002
DO
Ottodrome International Speedway
Ottawa
Ontario
Canada
September 12, 2002
PO
Kawartha Speedway
Fraserville
Ontario
Canada
September 13, 2002
PO
Mosport International Raceway 
Mosport
Ontario
Canada
September 14, 2002
PRC
Peterborough Speedway
Peterborough
Ontario
Canada
September 14, 2002
PO
Delaware Speedway
Delaware
Ontario
Canada
September 15, 2002
PO
Laird International Raceway
Echo Bay
Ontario
Canada
July 14, 2005
PO
Wonderland Speedway
Lambeth
Ontario
Canada
August 5, 2005
DO
Tillsonburg Fairgrounds 
Tillsonburg
Ontario
Canada
August 20, 2006
DF8
Cambridge Fair
Cambridge
Ontario
Canada
September 9, 2006
DF8
Georgetown Fairgrounds 
Georgetown
Ontario
Canada
September 9, 2006
DF8
Oakwood Community Centre 
Oakwood
Ontario
Canada
September 10, 2006
DF8
Western Fairgrounds Raceway
London
Ontario
Canada
September 10, 2006
DF8
Norfolk County Fairgrounds 
Simcoe
Ontario
Canada
October 4, 2006
DF8
Paris Fairgrounds 
Paris
Ontario
Canada
August 30, 2007
DF8
Barrie Speedway
Barrie
Ontario
Canada
September 1, 2007
PO
Sunset Speedway
Stroud
Ontario
Canada
September 1, 2007
PO
Kinmount Fairgrounds 
Kinmount
Ontario
Canada
September 2, 2007
DF8
Orangeville Fairgrounds 
Orangeville
Ontario
Canada
September 2, 2007
DF8
Clarence Creek
Clarence Creek
Ontario
Canada
February 17, 2008
ICE-O
Beamsville Fairgrounds 
Beamsville
Ontario
Canada
September 7, 2008
DF8
Brampton Fairgrounds 
Brampton
Ontario
Canada
September 17, 2009
DF8
Binbrook Fairgrounds 
Binbrook
Ontario
Canada
September 18, 2009
DF8
Albion Bolton Fairgrounds 
Bolton
Ontario
Canada
September 26, 2009
DF8
Glencoe Fairgrounds 
Glencoe
Ontario
Canada
September 27, 2009
DF8
Thorndale Fairgrounds 
Stroud
Ontario
Canada
September 27, 2009
DF8
Tillsonburg Indoor Speedway
Tillsonburg
Ontario
Canada
September 27, 2009
DO
Rockton Fairgrounds 
Rockton
Ontario
Canada
October 11, 2009
DF8
Bobcaygeon Fairgrounds 
Bobcaygeon
Ontario
Canada
September 30, 2010
DF8
Brighton Speedway
Brighton
Ontario
Canada
July 30, 2011
DF8
Brighton Speedway
Brighton
Ontario
Canada
July 30, 2011
DO
Aylmer Fairgrounds
Aylmer
Ontario
Canada
August 13, 2011
DF8
Aylmer Fairgrounds 
Aylmer
Ontario
Canada
August 13, 2011
DO
Grand Bend Speedway
Grand Bend
Ontario
Canada
August 13, 2011
PO
Woodstock Fairgrounds
Woodstock
Ontario
Canada
August 28, 2011
DF8
Mission Bay Ice Track
Thunder Bay
Ontario
Canada
February 26, 2012
ICE-RC
Sutton County Fairgrounds
Sutton West
Ontario
Canada
August 10, 2012
DF8
Sutton County Fairgrounds
Sutton West
Ontario
Canada
August 10, 2012
DO
Fenelon Fairgrounds
Fenelon Falls
Ontario
Canada
August 11, 2012
DF8
Calabogie Motorsports Park
Calabogie
Ontario
Canada
August 12, 2012
PRC
Ancaster Fairgrounds
Jerseyville
Ontario
Canada
September 20, 2012
DO
Ancaster Fairgrounds
Jerseyville 
Ontario
Canada
September 20, 2012
DF8
Milton Fairgrounds 
Milton
Ontario
Canada
February 18, 2013
DF8
Ohsweken Speedway
Ohsweken
Ontario
Canada
May 17, 2013
DO
Canadian Tire Motorsports Park
Clarington
Ontario
Canada
May 18, 2013
PO
Sauble Speedway
Sauble Beach
Ontario
Canada
May 19, 2013
PO
Thamesford Figure 8 Track
Thamesford
Ontario
Canada
May 19, 2013
DF8
Brockville Ontario Speedway
Brockville
Ontario
Canada
August 28, 2013
INNER-DO
Minden Ice Track
Minden
Ontario
Canada
February 16, 2014
ICE-RC
Calabogie Motorsports Park – 2KM
Calabogie
Ontario
Canada
August 13, 2014
PRC
Brooklin Fairgrounds
Whitby
Ontario
Canada
June 4, 2015
DF8
Essa Agriplex
Thornton
Ontario
Canada
August 25, 2016
DF8
Teeswather Fairgrounds
Teeswater
Ontario
Canada
August 26, 2016
DF8
Owen Sound Fairgrounds
Owen Sound
Ontario
Canada
September 10, 2016
DF8
Beaverton Fairgrounds
Beaverton
Ontario
Canada
September 15, 2017
DO
Augusta Motorsports Park
Brockville
Ontario
Canada
September 15, 2017
DO
Beaverton Fairgrounds
Beaverton
Ontario
Canada
September 16, 2017
DF8
Dorchester Fairgrounds
Dorchester
Ontario
Canada
October 7, 2017
DF8
Ohsweken Speedway Warm Up Track
Ohsweken
Ontario
Canada
June 21, 2018
DO
Streets of Toronto
Toronto
Ontario
Canada
July 15, 2018
STREET-RC
Merrittville Speedway
Thorold
Ontario
Canada
September 8, 2019
DF8
Mosquito Speedway
Nolalu
Ontario
Canada
September 15, 2019
DO
Canada – Prince Edward Island 
Track
City
Province
Country
Date
Track Type
Oyster Bed Speedway
Charlottetown
Prince Edward Island
Canada
May 21, 2012
AO
Canada – Quebec 
Track
City
Province
Country
Date
Track Type
Autodrome Rive Sud
Ste-Philippe
Quebec
Canada
July 11, 1992
DO
Sanair Super Speedway
Ste-Pie
Quebec
Canada
July 12, 1992
PO
Autodrome Granby
Granby
Quebec
Canada
July 13, 1992
DO
Autodrome Drummond
Drummondville
Quebec
Canada
July 12, 1999
DO
Circuit Jacques Rainville
Vanier
Quebec
Canada
February 11, 2001
ICE-RC
Lac Morin Ice Track
Mont Carmel
Quebec
Canada
February 11, 2001
ICE-O
Grand Prix De Lanaudiere
Lavaltrie
Quebec
Canada
February 3, 2007
ICE-RC
Stadiaume St-Guillaume
St.-Guillaume
Quebec
Canada
February 4, 2007
DO
Ste-Eulalie Ice Track
Ste-Eulalie
Quebec
Canada
February 4, 2007
DO
Autodrome Edelweiss
Cantley
Quebec
Canada
August 31, 2007
DO
Autodrome Saint Eustache
Ste-Eustache
Quebec
Canada
August 28, 2010
PO
Circuit Gilles Villeneuve
Montreal
Quebec
Canada
August 28, 2010
PRC
Autodrome East Broughton
East Broughton
Quebec
Canada
July 9, 2011
DO
Autodrome St- Just
Ste Just de Bretenieres
Quebec
Canada
July 9, 2011
DO
Circuit Mont-Tremblant
Mont-Tremblant
Quebec
Canada
July 10, 2011
PRC
Yamachiche Lake Ice Track
Yamachiche
Quebec
Canada
February 19, 2012
ICE-RC
Autodrome Chaudiere
Vallee-Jonction
Quebec
Canada
May 19, 2012
PO
Autodrome Montmagny
Montmagny
Quebec
Canada
May 20, 2012
PO
Circuit ICAR
Mirable
Quebec
Canada
June 3, 2012
PRC-SHORT
Circuit ICAR 
Mirable
Quebec
Canada
June 3, 2012
PRC-LONG
Kahnawake Marina Ice Track – Oval
Kahnawake
Quebec
Canada
February 8, 2014
ICE-O
Kahnawake Marina Ice Track – RC
Kahnawake
Quebec
Canada
February 8, 2014
ICE-RC
Beauharnois Ice Track – Oval
Beauharnois
Quebec
Canada
February 9, 2014
ICE-O
Trois Rivieres
Trois Rivieres
Quebec
Canada
August 10, 2014
TEMPORARY-PRC
Autodrome St- Eustache
St-Eustache
Quebec
Canada
August 16, 2014
PRC
St-Ferdiand
St-Ferdinand
Quebec
Canada
August 16, 2014
DRC
Vallee-Jonction Ice Track
Vallee-Jonction,
Quebec
Canada
January 31, 2015
ICE-O
Ste Clotilde-de-Horton Ice Track
Ste Clotilde-de-Horton
Quebec
Canada
February 7, 2015
ICE-RC
Issoudun Ice Track
Issoudun
Quebec
Canada
February 8, 2015
ICE-O
La Guadelupe Dirt Road Course
La Guadelupe
Quebec
Canada
June 6, 2015
DRC
Le RPM Speedway
Saint-Marcel-de-Richelieu
Quebec
Canada
June 6, 2015
OUTER-DO
Le RPM Speedway – Inner
Saint-Marcel-de-Richelieu
Quebec
Canada
June 6, 2015
INNER-DO
Dupuy Ice and Snow Track
Dupuy
Quebec
Canada
February 20, 2016
ICE-O
Lac Roxton Ice Track
Roxton Pond
Quebec
Canada
February 21, 2016
ICE-RC
Maniwaki Speedway
Maniwaki
Quebec
Canada
August 10, 2018
DO
Olympic Stadium
Montreal
Quebec
Canada
April 6, 2019
TEMPORARY-DRC
Cookshire
Cookshire-Eaton
Quebec
Canada
June 1, 2019
DRC
Autodrome Drummondville Minidrome
Drummondville
Quebec
Canada
June 1, 2019 
INNER-DO
Canada – Saskatchewan 
Track
City
Province
Country
Date
Track Type
Estevan Motor Speedway
Estevan
Saskatchewan
Canada
July 14, 2003
DO
Auto Clearing Speedway
Saskatoon
Saskatchewan
Canada
July 27, 2011
PO
Outlook Stock Car Track
Outlook
Saskatchewan
Canada
July 31, 2011
DO
Speedy Creek Raceway
Swift Current
Saskatchewan
Canada
July 31, 2011
DO
Flatlanders Speedway
Kindersley
Saskatchewan
Canada
July 9, 2013
DO
Yellowhead International Raceway
Yorkton
Saskatchewan
Canada
July 27, 2014
DO
Rosetown Ice Race
Rosetown
Saskatchewan
Canada
February 18, 2017
ICE-O
Tisdale Motor Speedway
Tisdale
Saskatchewan
Canada
June 17, 2018
DO
Pelch Services Ice Race
Rosetown
Saskatchewan
Canada
February 16, 2020
ICE-RC
Costa Rica 
Track
City
Country
Date
Track Type
Autodromo La Guacima
La Guácima
Costa Rica
November 30, 2008
PRC
Dominican Republic 
Track
City
Country
Date
Track Type
Autódromo Mobil 1
Santo Domingo
Dominican Republic
December 6, 2009
PRC
El Salvador 
Track
City
Country
Date
Track Type
Autódromo El Jabalí
Quezaltepeque
El Salvador
August 22, 2010
PRC
Guatemala 
Track
City
Country
Date
Track Type
Autódromo Pedro Cofino
Alotenango
Guatemala
August 15, 2010
PRC
Jamaica 
Track
City
Country
Date
Track Type
Dover Raceway
Brown's Town
Jamaica
March 24, 2008
PRC
Mexico – Aguascalientes
Track
City
State
Country
Date
Track Type
Ovalo Aguascalientes Mexico
Aguascalientes
Aguascalientes
Mexico
November 10, 2019
PO
 
 
Mexico – Baja California 
Track
City
State
Country
Date
Track Type
Grand Prix – Tijuana
Tijuana
Baja California
Mexico
October 18, 2009
STREET-RC
Ensenada Grand Prix
Ensenada
Baja California
Mexico
October 3, 2010
STREET-RC
Mexicali Grand Prix
Mexicali
Baja California
Mexico
May 15, 2011
STREET-RC
Streets of Tecate
Tecate
Baja California
Mexico
April 23, 2017
STREET-RC
Baja International Short Course at Estero Beach
Ensenada
Baja California
Mexico
May 20, 2018
DRC
Mexico – Federal District 
Track
City
State
Country
Date
Track Type
Autodromo Hermanos Rodríguez
Mexico City
Federal District
Mexico
March 16, 2008
PRC
Mexico – Jalisco 
Track
City
State
Country
Date
Track Type
Triovalo Bernardo Obregon
Tiajomulco de Zeniga
Jalisco
Mexico
October 14, 2007
PO
Mexico – Nuevo Leon 
Track
City
State
Country
Date
Track Type
Autodromo Monterrey
Apodaca
Nuevo Leon
Mexico
March 26, 2017
PRC
Mexico – Puebla 
Track
City
State
Country
Date
Track Type
Autodromo Miguel E. Abed
Amozoc
Puebla
Mexico
October 20, 2019
PO
Mexico -Yucatan 
Track
City
State
Country
Date
Track Type
Autodromo de Yucatan Emerson Fittipaldi
Merida
Yucatan
Mexico
March 1, 2020
PRC
 
 
Panama 
Track
City
Country
Date
Track Type
Circuito Internacional de Panama
La Chorrera
Panama
December 4, 2016
PRC
Trinidad and Tobago 
Track
City
Country
Date
Track Type
Larry Gomes Stadium
Arima
Trinidad and Tobago
January 26, 2014
PRC
SOUTH AMERICA TRACKS
Argentina 
Track
City
Country
Date
Track Type
Circuito Efren Chemolli
Buenos Aires
Argentina
January 31, 2009
DO
Bolivia 
Track
City
Country
Date
Track Type
Autodromo Santa Cruz – Short
Santa Cruz
Bolivia
April 29, 2018
DRC-SHORT
Autodromo Santa Cruz – Long
Santa Cruz
Bolivia
April 29, 2018
DRC-LONG
Autodromo de Pucarani
Pucarani
Bolivia
May 6, 2018
PRC
Brazil 
Track
City
Country
Date
Track Type
Autódromo Internacional Ayrton Senna
Caruaru
Brazil
May 16, 2010
PRC
Chile 
Track
City
Country
Date
Track Type
Autodromo Interlomas
Temuco
Chile
April 18, 2010
PRC
Colombia 
Track
City
Country
Date
Track Type
Autodromo de Tocancipa
Tocancipa
Columbia
March 22, 2009
PRC
Ecuador 
Track
City
Country
Date
Track Type
Autodromo Internatcional de Yahuarcocha 
Ibarra
Ecuador
March 11, 2012
PRC
Guyana 
Track
City
Country
Date
Track Type
South Dakota Circuit
Timehri
Guyana
November 2, 2008
PRC
Peru 
Track
City
Country
Date
Track Type
Autodromo La Chutana
Lima
Peru
October 21, 2012
PRC
Uruguay 
Track
City
Country
Date
Track Type
Piriapolis Grand Prix
Piriapolis
Uruguay
November 12, 2011
STREET-RC