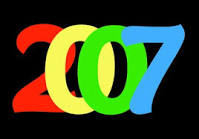 2007 TRACKCHASING ANNUAL REPORT
IN MEMORIUM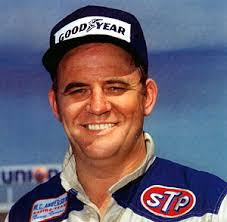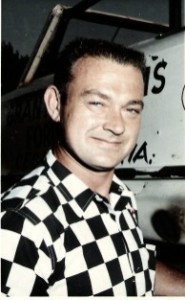 This year saw the passing of some people who made watching racing such an enjoyable activity for me.  My 2007 Trackchasing Annual Report is dedicated to those people.  Rest in peace, Darrell Dake (bottom), Benny Parsons (top) and Ruby Sorenson.
 THANKS
I would be remiss if I didn't mention the one main person I have to thank when I think about being able to trackchase whenever I want too.  That would be wife, Carol.  She is comfortable going on a trackchasing trip and comfortable if I go on a trackchasing trip on my own.  That's the best kind of life partner to have.  She is the most valuable asset I have in my life.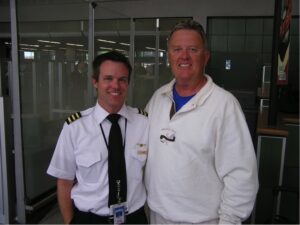 I also want to thank our son, J.J. for deciding to change careers and become an airline pilot.  Just when it looked to my fellow competitors like I might be slowing down, he dumped the ability to fly just about anywhere, anytime and for not very much money on me.  That was quite a trackchasing gift.
I want to thank each and every one of you who gives me vital info about race dates, travel destinations and other sundry and various heads ups.  All of your efforts are most appreciated.  It seems that I always get several short emails after each Trackchaser Report offering encouragement and congratulations.  It might not seem like much to you, but it does to me.
I thank each and every one of you for reading along with me as I visited racetracks all over the world.  I would also like to thank the track announcers and promoters that made my season so enjoyable in 2007.  This year more TV, radio and newspaper interviews came my way than in any other year.
As you can probably tell, the hobby for me is more about "The Amazing Race" than the racing itself.  I enjoy the challenge of getting from point A to point B as well as meeting the people along the way.  I don't travel to find things, I travel to get lost.
TRAVEL AND BUDGETING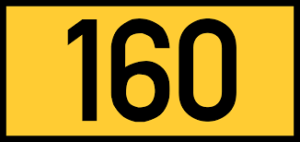 This season I made it to 160 new tracks, my second best total ever.  To get those tracks I traveled just over 187,000 miles in rental cars, airplanes and a ferryboat.  During the past four years, my travels have covered right around 721,000 miles!
Here is how the 2007 season travel miles broke out in each transportation category
Airline – 143,601
Rental car – 42,120
My car – 1,454
Friend's cars – 92
Ferryboat – 9
There are some good things that came about with all of this travel.  First, I didn't use my car much, so it's not worn out from trackchasing.  Secondly, with my airline sponsors coming on board, my airline expense wasn't as high as it could have been.  Finally, it has been my practice to not include mileage from my house to my home airports.  I probably should include it, but I didn't from the beginning and wanted to keep my records comparable from year to year.  With 42 airline round-trips this year, that would probably add another 3-4,000 total miles.
Of course, with that amount of travel, you might think it would wreck havoc with my trackchasing budget.  Actually, it's really not that bad.  I figure I earned the money, then I saved some of it and now I spending most of it!  Here's how I did against the budget I established for trackchasing at the beginning of the year.
Airfare – 54%
Rental cars – 111%
Gasoline – 107%
Airport parking – 73%
Hotels – 93%
Food – 89%
Race tickets – 80%
Total – 87%
My airline sponsors provided 123 flights for me and 26 for Carol.  We were even able to fly first class on 21% of our flights.  This year I added several other airlines including Southwest, American, Mexicana, Midwest and Alaskan Airlines as associate sponsors.  SkyWest, United and Delta Airlines continue to support RANLAY Racing on a primary sponsor ship basis.
I'm already starting to get that, "Ya, you can do this because you get free airfare" attitude.  Of course, I remind those folks that I established the all-time season trackchasing record not that long ago in 2005, with 182 tracks and I paid full-price for every airline ride I took.  I am fully prepared to do that again should the need arise.

I was also able to dramatically upgrade my hotel accommodations during the season.  With "anywhere/anytime" flying came "name your own price" hoteling.  I am now staying in some very fine hotels.  Just a few years ago, I stayed in the lowliest rat holes, you would be likely to find.  There was no way "Jill would approve" of those places.  Now, I've got Sleep Number beds, room service and the works.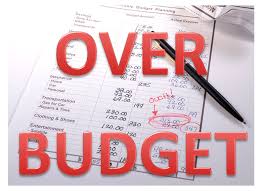 For the second consecutive year, I went over my budget for gasoline.  You might think the over budget gasoline result was due to higher gas prices.  That is partially true.  However, I also underestimated how much I would be driving.  I drove more than 42,000 miles just in rental cars.  I averaged about $38 in gasoline for EVERY one of my trackchasing days.  That's a about a tank a day.
I was pleased to come in on budget in the hotel category.  Food and race tickets are two of my lower budgeted items by dollar amount, so I was O.K. with my results here.
I finished 2007 at just 87% of my overall budget plan.  I'm happy with that.  I actually spent 10% less on trackchasing in '07 than I did in 2006.  The airline sponsorship made that happen.  I don't expect to trackchase quite as much as I did this past year, but then who really knows.  My 2008 trackchasing budget is only about 75-80% of what I spent in 2007.  I expect to achieve full year savings from the airlines and have actually increased my budget for rental cars and gasoline.
I go about budgeting my trackchasing expenses just like I do my household expenses.  If you don't have a budget, you don't know where you're going and you won't know whether to celebrate or cry once you reach the finish line.
GOALS, GOALS, GOALS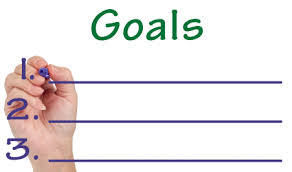 At the end of the 2004 season, I wrote, "I still have 1,054 tracks in the United States and Canada that I have not seen.  I should be able to experience that new track thrill for a long time into the future.  That being said, if I keep up with my 2004 pace I would see all of the remaining 1,054 tracks in just about eight years.  Then what would I do?  I guess I better slow down a bit, so I can still be seeing new tracks when I'm 80 years old!"
In 2005, I saw 182 tracks.  In 2006, I saw 147 tracks.  And now in 2007, I have seen another 160 new tracks.  That's a combined total of 489 tracks.  You would think after seeing this many tracks in the past three years, my 2004 total of 1,054 tracks still to be seen would be significantly reduced.  Wrong!  Really wrong!!  My fellow competitors and I have been discovering heretofore unknown North American tracks so rapidly that even after having seen 489 new tracks in the past three years, I STILL HAVE 1,156 tracks in my North American database that I have not visited.  I will be lucky if I ever get the remaining tracks total below 1,000 in North America.
This season provided my fourth consecutive worldwide trackchasing championship.  This is my eighth consecutive year of finishing in the top three in the world rankings.  No one has ever done that.  My goal for 2008 is to once again finish in the top three in the ultra-competitive hobby of trackchasing.  If I was forced to put a number on my 2008 tracks to be seen total, I might go with just over 100.  At this time I do not have a goal of repeating as a season champ.  Nevertheless, I am proud to have four championship trophies (figuratively speaking, of course) sitting on the fireplace mantle.  No one, in the modern era of trackchasing, has ever won four straight.  P.J. Hollebrand won six consecutive championships back in the 70s but that was before most people were keeping track of their visits by date.
I missed my goal of "playing golf the same numbers of days that I trackchase in '07."  I trackchased 119 days and only hit the golf links 92 times.  That's better than in 2005 when "I went trackchasing about 125 times and only played golf about 55 times."  Had I not received my airline sponsorship, which kept me on the road several extra days, I think I would have nearly reached my trackchasing vs. golfing days goal.  My goal in 2008 will be to play golf 100 times regardless of how much trackchasing I do.  My golf goal is not only quantity based, but quality as well.  I don't want to trackchase to the point that it will majorly effect my golf game.  I expect to maintain my golf index at less than 8.0 at the end of the '08 trackchasing season.
I also want to extend my trackchasing penetration to even more foreign countries.  I currently have seen racing in 11 countries.  I trail only Roland Vanden Eynde and Will White (second from right) in this category among active trackchasers.  Will has seen racing in 20 countries.  He has offered to "race you to 30".  I hope no one is offended by Will's politically incorrect reference to trackchasing competition.  I'm sure he didn't mean anything by it.  I might just take him up on his offer.  I will definitely see racing in a few new countries in 2008.
I have some other goals for 2008.  I want to extend my current worldwide trackchasing lead over my fellow competitors.  Currently, the closest trackchaser trails by more than 140 tracks.  I'd like to get that lead up to 200 tracks or more by the end of '08.  We'll have to wait and see how that goes.
I also want to continue to write entertaining Trackchaser Reports and produce a colorful and informative trackchasing website.  Of course, you the reader will be the judge of that.  I know that the reports are a little longer than some might prefer.  This is why I separate the report into major headline groups just like a newspaper would have different sections.  Hopefully, each reader can hone in on the sections of the Trackchaser Report that are most interesting if there is not enough time to read the entire copy.  Of course, readers can go to www.randylewis.org and see pictures of the event as well as the text of the Trackchaser Report for each new track.  I suspect that you can get 80% of the feel of the entire experience just by looking at the pictures.
My final goal is to simply put more time, technology and resources into trackchasing than any other trackchaser.  I want my research, which yields new tracks and new track combinations, to be superior.  Trackchasing research is like squeezing a lemon.  The harder you squeeze the more juice you get. 
The staff at RANLAY Racing and I are already busy planning a fantastic 2008 trackchasing season.  With the support from my current airline sponsors and several additional airlines that are expected to come on board early in the year, my trips should be more creative than ever.  By the time you read this, I will already have already begun my 2008 season.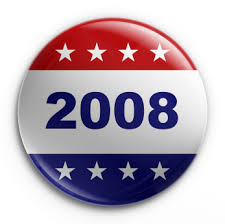 2008 Trackchasing Goal Recap 
Lifetime trackchaser rankings (increase lead over second place to 200+ tracks)
Annual trackchaser rankings (finish in the top 3)
Lifetime National Geographic Diversity results (reduce my number of "15" point states)
Far Western states lifetime rankings (gain leadership position in each of the 13 Far Western states (x California) 
Add at least five new countries to my trackchasing list
Play golf at least 100 times with a golf index of less than 8.0
Continue to add to my trackchasing technology/information arsenal.
Finally, my plan is simply to see as many new tracks in 2008 as I want too.  If I don't go trackchasing, it won't be because of some form of restraint on my part.  It will be because I found something more fun and interesting to do or I couldn't find a place to go trackchasing.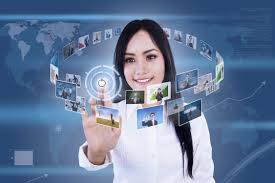 2007 TECHNOLOGY/INFORMATION INNOVATIONS
February – Garmin GPS unit to trackchasing arsenal
March – Dell laptop extra strength battery (for those long airplane rides)
March – Full usage of www.priceline.com for trackchasing hotels
April – Executive Travel Skyguide subscription
June – Road Food, culinary travel book
August – Introduction of "anytime/anywhere" laptop internet capability
August – Upgrade to Motorola "Razor" phone with internet/video capabilities
September – Addition of "Slingbox" video capability
December – Ability to program my GPS unit with individual longitude and latitude coordinates
I have some of the best advisors in the business when it comes to technology/information innovations.  My fellow competitors can only wish to emulate my performance in this category. 
My Garmin GPS unit is possibly the best aid to efficient trackchasing I have ever had.  I no longer take paper maps with me on any trip.  In 2006, I averaged an even 300 miles driving for each track I visited.  You would think that the more tracks I visit, the further apart the remaining tracks would be.  However, after getting my GPS unit, I averaged even less miles driven for each track I saw.  In 2007, I averaged just 263 miles of driving for each of the 160 new tracks I visited.  A 37-mile savings might not seem like much, but then consider I went trackchasing 124 days including rainouts.  That savings amounts to about 4,500 miles.  The cost of gasoline for that much driving would be about $500.  That cash savings would buy two GPS units.
What's the advantage of having an extra strength computer battery?  Many of my plane rides are three hours or longer.  With the best battery money can buy, I never run out of juice while I'm on the plane planning my next trackchasing adventure.
I'm just beginning to enjoy the benefits of Priceline.com.  I'm getting hotels that are dramatically better than the Super 8s and Motel 6s that I used to stay in for about the same price as I paid for my current hotels.  I'm renting full-sized cars for less than $15 per day.  Priceline, when used properly, rocks!
Many of you may not know what an "Executive Travel Skyguide" is.  Back in my business days, I used its predecessor, the Official Airline Guide or the "OAG".  J.J. got me back into using this tool.  The monthly guide gives me details on every daily flight in North America and beyond.  When I run into a mechanical or weather related flight delay, this guide is the first thing I turn too.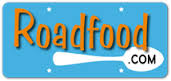 The "Road Food" guide was given to me as a Father's Day gift by Carol.  This publication allows me to visit some of the most off the wall eateries our nation has to offer.  Not only does it make each trip more fun, but the food is great too.
Possibly my next best technology/information innovation of the 2007 season, behind my GPS unit was the ability to have "anywhere/anytime" internet capability from my laptop.  No other trackchaser can sit in his/her car at some remote and out of the way little dirt track and be checking weather, making hotel reservations and the like.  As an example, I can never make a hotel reservation until I know the track I plan to visit is actually going to race.  If the track cancelled at the last minute because of weather, I would not want to be stuck with a hotel where the cancelled track was located.  Often I can't confirm that until I reach the track.  Usually, the track is located in a very remote location.  With my new laptop capability I can make an online reservation from anywhere.  This saves me both time and money and lots of potential aggravation of having to find a motel room after the races is finished, sometimes very late at night. 
Son J.J. was behind my upgrading to a Motorola "Razor" cell phone.  Beyond typical cell phone capabilities, I can now access the internet, as well as get direct video feeds from the Weather Channel and CNN.  Real time, on line information is the lifeblood of any worldwide trackchaser.
When I am out on the trackchasing trail, it's important to keep myself properly entertained to prevent the "road" from becoming monotonous.  J.J. was able to get my "Slingbox" software working on my laptop after more than a year's inactivity.  With Slingbox I can watch each of the 500+ channels I get from DirectTV at home on my laptop in real time anywhere I have a high-speed internet connection.  I can even watch programs I have recorded on my digital video recorder (formerly known at TIVO).  This is definitely state of the art technology.
My GPS unit has probably been the best time saving/efficiency idea I have ever added to my trackchasing tool chest.  Now, I have made the GPS unit even more valuable.  With the help of son-in-law James Peters and track website guru Richard Welty, I can now find the exact longitude/latitude coordinates for a track that I plan to visit.  I plug those coordinates into my GPS and I have customized driving instructions directly to the track from any direction.  There is no better way to get track directions anywhere.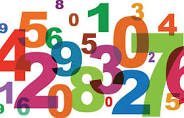 NUMBERS!  NUMBERS!  NUMBERS! 
I wanted to share with you the highlights of my 2007 trackchasing season.  Here they are:
Total new tracks seen:  160
Total U.S. states visited 34
4 Canadian provinces
Total countries visited 5 (U.S., Canada, Mexico, New Zealand, Barbados)
New countries:  Mexico, Barbados
Track breakout 
Dirt ovals – 75
Figure 8 tracks – 24
Road Course tracks – 24
Asphalt ovals – 15
Kart tracks – 12
Ice tracks – 6
Indoor tracks – 4
Repeat tracks – 8
Total foreign country tracks – 23
Doubles breakout 
Day/Night doubles – 22
Same location doubles – 8
Blended double no feature on front end – 4
Traditional doubles – 4
Blended double feature on both ends – 3
Total successful trackchasing days in 2007 – 119
Total golfing days in 2006 – 92 (about four were successful)
Trackchasing days completely rained out – 4
Trackchasing days with no countable cars – 1
Longest streak of new tracks seen in 2007 without a rainout – 88 (June 21-December 29)
Total # of new and repeat tracks seen – 168
45 straight weeks with at least one trackchasing trip
24 straight weeks with at least one round of golf
Total cavities in 2007 – 2
Total flying trips – 42
Total driving trips – 5
Randy's total overnight stays in 2007 – 146
Randy's total overnight stays due to trackchasing in 2007 – most of them
Carol's total overnight stays in 2007 – 54
Carol's total overnight stays due to trackchasing in 2007 – most of them
Most tracks seen on one trip – 14 (twice – July & August)
Most tracks seen in one month – 25 – July
There were several states/provinces/countries where I established or tied my personal bests for seeing new tracks.  I was surprised that after all of these years of trackchasing, I was able to tie or beat so many of my personal bests in these areas.  The first number is my track total for this year.  The second number is my previous best number of new tracks in that state/province/country:
Delaware 2-1
Georgia 4-4
Idaho 5-2
Iowa 9-9
Kentucky 5-5
Louisiana 3-1
Mississippi 4-3
Missouri 8-7
Nevada 3-3
New Mexico 7-1
South Carolina 8-4
Tennessee 7-7
Utah 3-2
Wyoming 2-2
Barbados 1-0
Alberta, Canada 4-1
British Columbia, Canada 3-1
Quebec, Canada 4-3
Jalisco, Mexico 1-0
New Zealand 7-5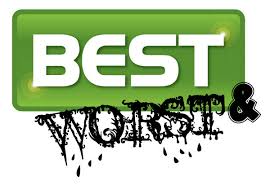 BEST/WORST TRACKS
Most fun trackchasing day of the season 
Meremere Raceway, Meremere, New Zealand
Teton County Fairgrounds, Jackson Hole, Wyoming
Best tracks re-visited in 2007 
Hamilton County Speedway, Webster City, Iowa
Peoria Speedway, Peoria, Illinois
Hagerstown Speedway, Hagerstown, Maryland
Victorville Auto Raceway, Victorville, California
Most unusual food item on a track's menu 
Bannock (Indian fry bread), Whispering Pines Mtrsprts Park, Kamloops, B.C.
Best racing 
Nearly every track in New Zealand
Winston Motor Speedway, Rothbury, Michigan
Georgetown Speedway, Georgetown, Delaware
Allen County War Memorial Coliseum, Ft. Wayne, Indiana
Best indoor racing 
Allen County War Memorial Coliseum, Ft. Wayne, Indiana
Worst indoor racing 
Caldwell Rodeo Arena, Caldwell, Idaho
Worst Lighting
Scott County Fairgrounds, Scottsburg, Indiana
Luckiest tracks to even see a race at (weather, location, etc.)
Meeanee Speedway, Meeanee, New Zealand (rain)
Houston Motorsports Park (saw last race of the night after getting lost)
Huntsville Speedway, Huntsville, Alabama (rain)
Boyd's Speedway, Ringgold, Georgia (rain)
High Banks Speedway (figure 8), Philpot, Kentucky (rain)
Windy Hollow Speedway (figure 8), Owensboro, Kentucky (raced on backup F8 track)
Warren County Prime Beef Festival (rain)
Camden Speedway, Camden, Tennessee (rain)
Best Airport
Columbia Metropolitan Airport, Columbia, South Carolina
Grantley Adams International Airport, Barbados
Worst racing
Lincoln County Fairgrounds (F8), Troy, Missouri
Iowa Speedway (road course), Newton, Iowa
Coopersville Festival Grounds, Coopersville, Michigan
Noise Park Raceway, Idaho Falls, Idaho
Biggest surprise 
Getting two tracks at Angels Stadium, Anaheim, California
Boneyard Park, Edgar, Nebraska
Coldest Weather 
Angels Stadium, Anaheim, California
Ste-Eulalie Ice Track, Ste-Eulalie, Quebec
Hottest Weather 
Iowa Speedway (road course), Newton, Iowa
Best newspaper coverage of my trackchasing visits
Hawkeye Racing News, Vinton, Iowa
Bay of Plenty Times, Tauranga, New Zealand
The Drumheller Mail, Drumheller, Alberta, Canada
Hawke's Bay Today, Napier, New Zealand
Peoria Journal Star, Peoria, Illinois
Best television coverage of my trackchasing visits
KMVT (Channel 11), Twin Falls, Idaho
Best radio coverage of my trackchasing visits
C103 Country Radio, WRAC, West Union, Ohio
Classic Country, Chattanooga, Tennessee
Tracks I was happy to finally visit 
Stadium St. Guillaume, St. Guillaume, Quebec
Tazewell Speedway, Tazewell, Tennessee
Hollywood Hills Speedway, San Felipe Pueblo, New Mexico
Double X Speedway, California, Missouri
Warren County Prime Beef Festival, Monmouth, Illinois
Best at the track trackchaser interview
Waikaraka Park International Speedway, Auckland, New Zealand
Rocky Mountain Raceways, Salt Lake City, Utah
Best Covered Grandstand 
Robertson Holden International Speedway, Palmerston North, New Zealand
Most unusual transportation method 
Fauntieroy-Southworth ferryboat on the way to Thunderbird Stadium, Bremerton, WA
Best Finds 
Bushy Park Racing Circuit, Bushy Park, Barbados
Best Foreign Tracks 
Robertson Holden International Speedway, Palmerston North, New Zealand
Hidden Valley Motorsports Park, Drumheller, Alberta, Canada
Bushy Park Racing Circuit, Bushy Park, Barbados
Trackchaser first 
Meremere Raceway, Meremere, New Zealand (rode in sprint car during a race)
Honeoye Lake, Honeoye, New York (rode shotgun in an ice race)
Teton County Fairgrounds, Jackson, Wyoming (Lemans style figure 8 start)
Thunderhill Speedway, Mayetta, Kansas (unknowingly went to this track after already seeing it in 2005)
Modoc Speedway, Modoc, South Carolina (drivers buy their own trophies)
Possum Kingdom Speedway, Belton, SC (I was the race grand marshal)
Madison International Speedway, Oregon, Wisconsin (faster pastor race)
Most Rural 
Diamond Mountain Speedway, Vernal, Utah
Vinton Speedway, Vinton, Ohio
SOIL MX, Bone Gap, Illinois
Northport International Raceway, Northport, Washington
Most disappointing 
Riverside International Speedway, West Memphis, Arkansas
Most Friendly 
Vinton Speedway, Vinton, Ohio
Boyd's Speedway, Ringgold, Georgia
Best at the track music 
Vinton Speedway, Vinton, Ohio (Blue grass)
Best novelty event
Rocky Mountain Raceways, Salt Lake City, Utah (train race)
Meremere Speedway, Meremere, New Zealand (spectator sprint car rides)
Most rundown 
Toccoa Speedway, Toccoa, Georgia
Dustiest track 
Diamond Mountain Speedway, Vernal, Utah
Hilltop Speedway, Millersburg, Ohio
Newaygo County Fairgrounds, Fremont, Michigan
Northport International Raceway, Northport, Washington (Carol's dustiest of the year!)
Rained out tracks 
Ocala Speedway (F8), Ocala, Florida
South Pond, Warren, Maine
Scotland County Speedway, Memphis, Missouri
Swainsboro Speedway, Swainsboro, Georgia
MISSED OPPORTUNITIES
Once again, there were not very many missed opportunities in 2007.  I was only rained out four times out of the 124 trackchasing days I planned to see racing.  I'm pretty lucky with the weather.  Back in 2006, I completed a string of 109 consecutive days and 159 consecutive countable tracks without a single rainout.  On one other occasion I showed up at a track this year in South Carolina and they were not racing any cars that are countable by trackchasing standards.

Possibly the biggest "missed opportunity" was when I locked my computer laptop via a steel security cable, to the steering wheel of my rental car.  I then proceeded to lose the key to the lock.  More about that is covered in my "February, 2007" summary.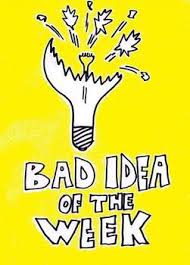 Of course, buying a counterfeit ticket to the NCAA Final Four for $400 would have to qualify as a missed opportunity following the Honda Grand Prix of St. Petersburg.  If I had not already made $430 scalping tickets earlier in the day, it REALLY would have been a missed opportunity.  However, just "being in the arena" (I'm not talking about the basketball venue) makes it all worthwhile for me.
The year 2007 was another safe year of traveling.  I haven't gotten a speeding ticket since 2003, although I was pulled over in Garden City, Kansas this summer.  That's more than 150,000 miles of driving at speeds of 5-10 M.P.H. over the limit with no tickets.
TRACKCHASING TOURIST ATTRACTIONS
When I am out on the trackchasing trail, I am always on the lookout for local attractions to visit and enjoy.  Finding such places is even more enjoyable when Carol or another member of the family is with me.  During the course of the year, we'll get to touch and feel lots of cool places.  I call them Trackchasing Tourist Attractions.  Here are the major TTAs we visited in 2007 during our trackchasing travels.
Interislander Ferry Ride from North Island to South Island (round-trip), New Zealand
Christchurch, New Zealand city tour
South Island, New Zealand coastal driving tour
Papeete, Tahiti, French Polynesia stay and island tour
Bike Week, Daytona Beach, Florida
Daytona USA, Daytona Beach, Florida
Daytona International Speedway track tour
Minnesota Twins vs. Tampa Bay Devil Rays – Grapefruit league spring training game, St. Petersburg, Florida
Bass Pro Shop visit, Florida
L.L. Bean, Freeport, Maine
New Orleans French Quarter visit including trip to Pascal's Manale
NCAA Basketball Final Four, Atlanta, Georgia
Mama Mia stage production, Mandalay Bay Resort, Las Vegas, Nevada
White Sands National Monument, New Mexico
Cloudcroft, New Mexico city tour
Mormon Tabernacle and church tour, Salt Lake City, Utah
Pike Place Market, Seattle, Washington
Harry S. Truman Presidential Museum & Library, Independence, Missouri
Peoria Speedway Hall of Fame, Moonie's Pub, Peoria, Illinois
Model Pharmacy, Albuquerque, New Mexico
United Flight #93 Memorial, Shanksville, Pennsylvania
Indiana Basketball Hall of Fame, New Castle, Indiana
"Old Faithful" Yellowstone National Park, Wyoming
Blue Angels Flight Demonstration, Bozeman, Montana
"Illinois Cup" Amana Colonies Golf Club, Amana, Iowa
Week long Michigan Golf trip with brother, Mark
Cutco Visitor's Center, Olean, New York
CN Tower tour, Toronto, Ontario, Canada
Rogers Center aka, SkyDome tour, Toronto, Ontario, Canada
Hockey Hall of Fame (held the Stanley Cup), Toronto, Ontario, Canada
"Evil Dead, the Musical", Diesel Theatre, Toronto, Ontario, Canada
Makray Golf Club (Mike Skonicki), Barrington, Illinois
Hawthorne Ridge Golf Club (Pryce Boeye), Aledo, Illinois
Rice-Eccles Stadium, University of Utah, Salt Lake City, Utah (UCLA vs. Utah football)
Gonzaga University tour, Spokane, Washington
Bonneville Salt Flats, Bonneville, Utah
Pascal's Manale, New Orleans, Louisiana
Preservation Hall Jazz Club, New Orleans, Louisiana
Hurricane Katrina storm damage tour, New Orleans, Louisiana
Empress Pavilion, Los Angeles, California
The Alamo, San Antonio, Texas
San Antonio Riverwalk, San Antonio, Texas
Jack Daniel's Factory Tour, Lynchburg, Virginia
PEOPLE VISITS
Steve Williams, Huntly, New Zealand
Mark Virt, Surprise, Arizona
Frank & Debbie Eich, Boise, Idaho
Bruce Spencer, Bristol, New Hampshire
Becky & Bob Brown, DeKalb, Illinois
Ed Esser, Madison, Wisconsin
Roger Ferrell, Majenica, Indiana
Roland Vanden Eynde, Vilvoorde, Belgium
Pat & Neal Forbes, Saratoga, Wyoming
The Ritter Family, Mansfield, Pennsylvania
Rick Young, Maxville, Ontario, Canada
Mike Skonicki, Palatine, Illinois
Paul Weisel, Orefield, Pennsylvania
Pryce Boeye, Milan, Illinois
Ann Forkey, Irvine, California
Bev & Mike Herrin, Tremont, Illinois
Dale Terry, Atlanta, Georgia
RANLAY Racing Restaurant Money Back Guarantees
Pompeii (Italian) – Palmerston North, New Zealand
Bernie & the Boys – Drumheller, Alberta, Canada
Biffle's Smoke House BBQ – Concordia, Missouri
Chick & Ruth's Delly – Annapolis, Maryland
Amighetti's – St. Louis, Missouri
Davis Bros. Pizza – East Peoria, Illinois
Yokko's – Allentown, Pennsylvania
King Bar-B-Que – Indianapolis, Indiana
Hire's Big H – Salt Lake City, Utah
Waldorf A'Story – Story, Wyoming
Cozy Inn, Salina, Kansas
King Kong, Lincoln, Nebraska
Whattaburger outlets, nationwide
Rendezvous BBQ ribs, Memphis, Tennessee
THE NITTY GRITTY
JANUARY, 2007
11 new tracks – New Zealand, California, Arizona, New Mexico
Probably our most exciting day of trackchasing in all of 2007 happened on the very first day of the year.  We were at a rural club-run track just south of Auckland, New Zealand.  During the course of the day, both Carol and I were invited to hop into a full-sized two-seater sprint car for a "ride along".  This was not a normal "ride-along".  We would be riding along in a REAL race!  I have seen spectators ride along as passengers at U.S. tracks, but never with other cars on the track.  This was the most exciting "E-ticket" ride that either Carol or I have ever taken.  I wish all race fans could have this experience.
The first seven tracks of the season would be seen in New Zealand.  We learned that a hot dog is really a corn dog, chips are really French fries and a plastic cooler is a chili bin.  At the Meeanee Speedway we saw motorcycles with sidecars racing for the only time this year.  A local sportswriter at the Bay of Plenty Times in NZ gave me a last minute heads up about the brand new NZ road course in the resort town of Taupo.  We finished up the New Zealand trip at Waikaraka Park in Auckland.  It was here that something happened that I had never seen or heard in my long trackchasing career.  Carol was selected for an interview over the track's P.A. system.  It wasn't long before Carol was talking a blue streak and telling the crowd about our New Zealand trip and her trackchasing career.
Following all of the good things we have seen about New Zealand racing such as 20+ car count heat races, no dust, interesting announcers, limited race stoppages for spins and wrecks, races run one after another, programs routinely finished by 10 p.m. and much, much more Carol provided this comment, "I don't think I will be able to watch racing in the U.S. anymore."  U.S. promoters, are you listening?
The last part of our adventure in New Zealand found up stopping over in Tahiti for two days.  We didn't see any tracks there…..because they don't have any.  We just relaxed.
We returned to the U.S. to begin our domestic trackchasing season.  We had two major surprises at the Angels Stadium in Anaheim.  First, the 45,000+ seat facility was sold out (not a problem, scalpers are my friends).  Secondly, they ended up racing on two separate temporary ovals.  It was also one of the coldest nights of the 2007 season.  Staying on the west coast the following weekend, I joined up with my brother, Mark, for a race in Arizona.  I finished off the first month of the year with the first of several trips to New Mexico.  The state was an NGD goldmine.
FEBRUARY, 2007
 7 new tracks – Quebec, Idaho, Wisconsin, New Hampshire
One of the most popular forms of racing in the winter is "ice racing".  Most ice racing is done on frozen lakes.  Up until this month I had been ice racing only one other time, in 2001.  In order to keep up my track count, I need to see races…..even in the dead of winter.
Ice racing events are probably cancelled about as often as they actually race.  Why?  Because it isn't cold enough long enough to make the ice thick enough to race on.  In the past I could not afford to fly all the way to the Northeast or Canada and find out the races were cancelled at the last minute.  Now, all of that has changed.  My airline sponsorships allow me to make and/or cancel a trip on five minutes notice.  I was back in the ice racing business!
My first ice racing trip in more than five years took me to Montreal and north.  I took every bit of warm clothing I had and watched racing at three different ice racing tracks.  The scenery was more memorable than the racing.  I was amazed at how many ice fishing huts I saw on the lakes as well as snowmobilers.  It was common to see kids walking home from hockey practice with a hockey stick slung over their shoulder as the sun sat on a cold winter evening.
What was the most popular drink at the ice races with temperatures hovering around zero degrees?  Coors Light!  My hotel even had a Budweiser vending machine.  Canadians love their beer.  My trackchasing weekend was a great success until Sunday night.
Somehow I had the bright idea to run my computer laptop's security cable through the steering wheel of my rental car so the laptop would be safe while I left the car to watch the races.  However, when I returned to the car I found I had lost the key to the security lock.  Not only was it difficult to drive the car with a cable around the steering wheel, I didn't know how I would get my computer home.  I spent all of Sunday night trying to find someone or some thing to free my laptop.  It was a harrowing experience conducted in sub-zero wind chill temps.  I hope I never have to go through that again.  My final solution was to drive more than 60 miles back to the airport where I found my rental car people had a huge bolt cutter that solved the problem.  This may have been my toughest obstacle to overcome in all of 2007.
The following week I began my quest to improve my state ranking in the 13 Western states.  Carol accompanied me up to Idaho where he watched a very forgettable indoor program in damp and cold conditions.  The racing highlight to the event was seeing a very young motorcycle rider competing with training wheels!  The best part of the trip was meeting up with our friends, Frank & Debbie Eich.  Dinner and conversation with them was great.
My third weekend of February trackchasing had me flying overnight from Los Angeles to Baltimore.  Once in Baltimore I connected to Chicago and then to Minneapolis.  I made it to the frozen lake, Balsam Lake, in northern Wisconsin just in time for the races.  Truth be told I did get lost while I was DRIVING on the lake, but there isn't time to tell that story.  I did ask one fellow who was ice fishing how thick the ice was.  His response was "plenty thick!"
My fourth and final February trackchasing weekend found me at a bed and breakfast in snowy New Hampshire.  I was fortunate to spend the racing portion of my weekend with Bruce Spencer, local New Hampshireite and resident ice racing expert.  My month of February had established me as a legitimate ice racing trackchaser.
MARCH, 2007
14 new tracks – Florida, New York, Texas, Georgia, Tennessee, Missouri, Mississippi, South Carolina
This month found me trackchasing in eight different states.  I took the all-nighter from LAX to Orlando only to suffer my first rainout of year at the Ocala Speedway.  Probably the highlight of my Florida weekend was visiting Daytona USA and observing the festivities of "Bike Week" both in Daytona Beach.  The local TV station told me that TWENTY-ONE people were killed during Bike Week last year!
The local oval track racing was terrible, but the Florida Sports Park in Naples, Florida (my 50th Florida track) provided my stepfather and me some very unusual racing entertainment.  The racing was done on a modified oval with "Swamp Buggies" in 1-4 feet of water!  This was a fun day of racing.
My second weekend of March was reserved for the Pac-10 basketball tournament in Los Angeles.  When UCLA lost early on Thursday that freed up the weekend.  Soon I was in upstate New York for the last ice race of the season.  The race on Honeoye Lake found me being in it!  Yes, I got to ride shotgun with one of the local drivers during a race on the nearly one-mile road course.  It was an absolute blast.  The next day I had another first.  I was RAINED out of an ICE race in Warren, Maine.  Yep!  It seems like every day I trackchase something happens for the first time.
Carol and I started my third March trackchasing weekend with a stay and visit to the French Quarter in New Orleans.  From there we drove over to Houston for a terrible World of Outlaws sprint car show.  The night was saved when we caught the last race of the night at the Houston Motorsports Park for a traditional trackchasing double.
The next day there was an early morning wakeup call that had us flying from Houston to Atlanta.  We spent the afternoon at a fun kart track in rural Georgia.  The evening action was at the Toccoa Speedway on a very COLD evening.  Toccoa was right out of the 50s (maybe even the 30s).  What could have turned out to be a fun racetrack did not because of incessant delays.  The weather was right out of my ice racing locations, but we were in Georgia!  We finished up our weekend with a race at the Tazewell Speedway in Tennessee.  It was only 41 degrees at 2 p.m., but the afternoon show on the red Tennessee clay was the best of the weekend.  This was the first trackchasing weekend that I began benefiting from Dale Terry's southern racing knowledge.
The fourth weekend of the month had me diverting from a planned North Carolina trip because of lack of airplane standby seats to a track in Malden, Missouri.  With the new plan I ended up staying at a hotel that was so old they did not have three-pronged electrical outlet plugs for my computer!  Saturday's racing took me over to Mississippi for a day/night trackchasing double where the weather had warmed to the 80s.  The final track of the trip was in Florence, South Carolina.  This required one more airplane to turn what could have been a disaster of a trackchasing weekend into a four-track success.  The racing in SC was fun on a Sunday afternoon, even if it did take me until early Tuesday morning to get home to California.
APRIL, 2007
 11 new tracks – Florida, Nevada, Alabama, South Carolina, Colorado, California, New Mexico
I almost missed my first track of April, the Honda Grand Prix of St. Petersburg, because a flight attendant was late for work.  Had she not shown up at the last minute I never would have made it to Gainesville and then to St. Petersburg.  I wouldn't have missed much it was nearly impossible to see the racing action on this street course.
The second weekend of April had Carol and me visiting Las Vegas.  We were there for another stinker of a road course program with the inaugural event of the Vegas Grand Prix.  The race event was so bad, it was cancelled after the first and only running.  There was no place to park, it was difficult to buy tickets and we had to ride a shuttle bus from the ticket booth to the start/finish line.  The only saving grace of the weekend was seeing a Vegas stage production at the Mandalay Bay Resort.
My third April trackchasing weekend was planned for Colorado.  However, a spring snow storm there sent me packing for Alabama.  I was lucky to catch a Friday night "features only" program at the Huntsville Speedway under cold, windy and damp conditions.  The next day the weather pushed me beyond a planned track in Georgia to South Carolina.  Once there I caught an afternoon kart show and a stock car program at the newly re-opened Dillon Motor Speedway.
The bad spring weather was not done with me yet.  Friday's snowy Colorado weather had pushed me into the Southeast.  However, by Sunday the weather was better in the Rocky Mountain state.  To get to Colorado, I had to sleep overnight at a Georgia interstate highway rest area.  There wasn't time to get a hotel.  I made it cross-country just in time to see the mini-sprint racing at the Valley Dirt Riders track located in the hills north of Denver.  I was now getting the hang of this hop, skip and a jump trackchasing travel method that has become my modus operendi since gaining my airline sponsorship package.
Following my annual Delta Sigma Pi golf outing that ended on Saturday, Carol and I were able to sneak up to Lancaster, California for a Championship Off Road Racing (C.O.R.R.) event, one of several I saw this year.  C.O.R.R. puts on the most entertaining live racing program that I know of anywhere.  These guys and gals feature all the things that spectators like such as lots of cars/trucks, lots of spills and thrills and an announcer who tries to entertain you.  C.O.R.R. rocks, even on a cool and windy day.
The final weekend of the month took me to New Mexico in search of those valuable National Geographic Diversity points.  I started out at the Sertoma Speedway on Friday night with an interesting conversation with track president, Max Dale.  Saturday afternoon I had the chance to walk barefoot in the warm white sand of the White Sands National Monument.  After visiting both the inner and outer ovals at the Sandi Motorsports Park, I moved into trackchasing's first position in New Mexico.  This was my first ever opportunity to see "slug bugs" race, a VW Beetle class.  My Sunday track and last for the month of April was located on an Indian reservation north of Albuquerque.  The Hollywood Hills Speedway was not the least bit efficient, but it was my fourth New Mexico track of the season.  That's pretty efficient trackchasing!
MAY, 2007
15 new tracks – Idaho, Utah, South Carolina, California, North Carolina, Wisconsin, Washington, British Columbia
Of course the highlight of the month of May had absolutely nothing to do with trackchasing.  On May 5 our only daughter Kristy was married to James Peters in San Luis Obispo, California.  It was a grand day for our family.  A great time was had by all.
After the married couple jetted off on their honeymoon, it seemed like a good time to get back on the trackchasing trail.  My first track of the month, the Meridian Speedway in Idaho allowed me to dine and watch races for the second time this year with the racing Eichs, Frank & Debbie.  It's always good to see them.
It's not often that Carol can fly in to meet me in the morning and then have each of us pull off a trackchasing triple on the same day.  It was most appropriate for Carol to be along on this weekend's trip because it was Mother's Day weekend.  The day's triple allowed me to move up to first place in the Utah trackchasing competition.  In a pleasant surprise, I was able to count the Rocky Mountain Raceways oval track when it was determined the oval I saw there in 1985 was actually on another part of the property.
Bad weather and track cancellations had me bypassing races in Colorado, New Mexico and Texas during my second May trackchasing weekend.  I ended up in South Carolina!  I was able to see three Gamecock tracks in two days, before overnighting on a Georgia interstate (again) so I could fly back Sunday morning to see an afternoon race in Pomona, California!  It was a long haul to make the Golden State C.O.R.R. event but well worth it.
My last trackchasing weekend in May was sandwiched around the Memorial Day holiday weekend.  Just to keep it exciting for the weekend, I trackchased on the East coast (North Carolina), the Midwest (Wisconsin), the West Coast (Washington) and I even threw in a foreign country (British Columbia, Canada)!
The North Carolina events at the Lowe's Motor Speedway were special.  I saw my 4th and 5th countable tracks at Lowe's and saw my old Speed Channel friend, Steve Shaw race his legend.  The next night saw me in Madison, Wisconsin with my sister Becky and her husband Bob for some oval asphalt racing.  I couldn't complete the weekend without Carol.  She met me in Seattle and we went trackchasing in Washington, British Columbia and Idaho.  This was all in one fun trackchasing holiday weekend.  I was even able to meet up with son, J.J. while connecting at Chicago's O'Hare airport.
Seeing the Thunderbird Stadium oval and figure 8 tracks in Bremerton, Washington allowed me to move into first place for trackchasing in Washington.  I finished up the weekend by moving into first place in Idaho's trackchasing as well.  My visit to the Magic Valley Speedway culminated in my only TV interview during the 2007 season.  For the entire weekend, I ended up driving 2,080 miles and flying 5,599 miles.  I almost forgot we cruised nine miles over the weekend on a ferryboat to our race in Washington!
JUNE, 2007
19 new tracks – Idaho, Alberta, Georgia, Ohio, Missouri, Iowa, New Mexico
My first trackchasing weekend of June saw me traveling to Alberta, Canada.  Even though the mosquitoes wanted to carry me away, I was able to stay long enough to get my 1,200th lifetime track at the Castrol Speedway in Edmonton, Alberta, Canada.  Castrol's announcer gave me a hat and nice mention to celebrate the occasion.  I finished off the weekend at the Hidden Valley Motorsports Park in Drumheller, Alberta, Canada.  The local paper did a nice interview with me and the track even posted my picture on their website shaking hands with the group's president.
The second weekend of June had me coming as close as I possibly could to a rainout at the Boyd's Speedway.  I was more than lucky to get to see the races there.  The Boyd's people were great.  They invited to be on a Chattanooga radio racing program where I took calls from the show's listeners.  The next day I trekked up to Southern Ohio for a day program of antique open wheel racers.  In the evening I caught a trackchasing double that included yet another radio interview.  This time it was live C103 Country radio where they were doing a broadcast of the night's racing at the Brown County Speedway.  That interview can be heard from the home page of my website.  I finished up the weekend at one of the most rural tracks I have ever visited, the Vinton Speedway.  They had the best live Blue Grass music that played continuously throughout the racing activity.  Later that afternoon, I ran into Roger Ferrell at the Hilltop Speedway.  Roger had all the latest trackchaser scuttlebutt as usual.
In the middle of June, I made a rare midweek (Wed/Thr) trip to Missouri so I could be home for Father's Day weekend.  Other than dropping my race scanner from a height of about 30 feet the trip was uneventful.
Carol joined me for my 4th trackchasing trip of the month.  We got off to a slow start.  We missed two flights and got to Memphis, Missouri just in time to find they had been rained out.  We then headed off to see six new tracks for her in Iowa and Missouri.  I sent Carol back to California while I made the long drive up to my boyhood and all-time favorite track, Peoria Speedway.  My reason for such a long haul was to meet up with Belgium trackchaser Roland Vanden Eynde who was on a three week trackchasing trip to the states.  I was happy that my hometown newspaper, the Peoria Journal Star, was able to do a feature length story about Roland's trip
My final and fifth trip of the month had me taking a calculated risk.  I was scheduled for jury duty.  I figured they wouldn't call me, so I headed out to New Mexico.  Luckily, they did NOT need my help in voting to fry some ner'do'well.  The trackchasing double in the Aztec state wasn't much but it allowed me to cement my #1 position in New Mexico.
JULY, 2007
25 new tracks – British Columbia, Delaware, Pennsylvania, Missouri, Illinois, Iowa, Indiana, Michigan, Kentucky, Wyoming, Montana
I started off the first day of July with a trip to British Columbia.  Both the track announcer and the promoter at the Sun Valley Speedway greeted me with open arms.  My first full weekend of trackchasing had Carol and me off to Delaware.  We saw some of our very best 2007 racing at the Georgetown Speedway…..after the lights came back on.
Our Eastern trip continued with a most unusual trackchasing day.  Carol became the first woman in the history of trackchasing to see a track (Hagerstown Speedway) in a state where she had never trackchased while traveling unaccompanied.  Maryland was Carol's 47th lifetime trackchasing state.  While she went there, I hustled up to the Shippensburg Speedway in Pennsylvania just in time to catch the very last race of the night.
When I go trackchasing, often the local sights are much more entertaining and/or worthwhile than see the racetrack.  That was the case when Carol and I visited the United flight #93 Memorial in Shanksville, Pennsylvania.  This was my third visit here, but Carol's first.
On July 13, I embarked upon what would be a 14-track, 8-day trip.  The trip didn't start very well with some lame figure 8 racing in Missouri and furnace like temperatures in Iowa.  The racing didn't get much better after a 600+ mile drive over to Scottsburg, Indiana.  My meandering took me up to Michigan and then over to Pennsylvania following the figure 8 racing trail.  The only highlight was meeting up with trackchaser and friend, Andy Ritter in Lycoming, Pennsylvania.
I was really covering the ground on this trip.  Following Pennsylvania, I found myself in Indiana.  I also discovered trackchasers, Roger Ferrell and Ed Esser trying to sneak a fast one past Alberta's #1 trackchaser.  Fortunately, my information was as good as theirs as we enjoyed a traditional double in Muncie, Indiana.  The High Banks Speedway was my next notable event where I saw a figure 8 race on a track that normally would never have raced because of heavy rains.  It was one of my luckiest days of trackchasing in '07.  I wrapped up my nine day Midwestern trip by getting a temporary figure 8 track in Owensboro, Kentucky when I have intended to see racing on the venue's permanent figure 8 track.  My nine day trip had me driving more than 3,000 miles with four different rental cars while flying almost 5,000 miles with six airplane rides.
I returned home for three days, grabbed Carol and we headed off for Wyoming.  Our first stop in Jackson Hole gave us a figure 8 racing first.  The drivers used a "Lemans" type start where they raced on foot across the dirt rodeo arena, jumped in their cars and went racing.  It was hilarious.  Our trip continued with a visit to Yellowstone Park and a day at the Blue Angels Flight Demonstration in Bozeman, Montana.  During the trip I made it to the #1 trackchasing position in Montana.  We finished up the trip with a visit to Carol's sister's home in Wyoming.  Our final planned track of the trip turned out to be a bust.  I got my signals crossed and we showed up a day early for the figure 8 races in Rock Springs, Wyoming.  Carol couldn't stay out on the road for the extra day, so I dumped her at the Salt Lake City airport.  I had to stay.  This extra Wyoming figure 8 track moved me into the Wyoming state trackchasing lead.  I now lead in eight of the thirteen Western states.  The track was also significant.  It vaulted me into a tie for the world figure 8 trackchasing lead.
 AUGUST, 2007
23 new tracks – Kansas, Iowa, Nebraska, Michigan, Pennsylvania, Missouri, Ontario (Canada), Quebec (Canada)
My first trip of August would consume 12 days.  At the first track of this trip in Washington, Kansas, you could cut the humidity with a knife.  Priceline.com helped me save $174 on my rental car expense compared to the very best rate I could find anywhere online.  The next day found me taking over the worldwide figure 8 trackchasing lead for the first time ever with an unusual day/night figure 8 trackchasing double.  The weather continued to be extremely hot and humid.
My third day of the trip found me contesting the "Illinois Cup" with friend Pryce Boeye in Amana, Iowa.  Even your dog should not be made to be outside in the awful Midwestern weather that was being displayed this weekend.  After a thorough thrashing in the "Cup", I was off to Iowa's new show place, the Iowa Speedway.  I went to see their quarter-mile oval but found then running on a temporary oval in the track's infield.  That still worked.  However, the Iowa Speedway had only TWO cars racing today.  That still worked!  I've capped off this oppressive weather day with a long drive over to Nebraska for some more figure 8 racing.
Following my race in Nebraska, I faced a 700-mile drive up to Michigan for a rare Monday night figure 8 race.  I was in the heart of the Michigan county fair season.  I had to strike while the corn dogs were hot.  The dust and dirt from the sandy track surface at the Newaygo County Fairgrounds was oppressive.
This trip marked the introduction of my new "anytime/anywhere" laptop internet capability.  Unless, you're a trackchaser it might be difficult to properly appreciate the value of this information source.  I can now check live weather forecasts, make hotel reservations and lookup up race schedules from virtually anywhere in the United States.  The hotel savings and convenience alone make this one of the best technologies that I employ in my everyday trackchasing.
My fifth day of the trip saw my brother Mark joining up with me from Phoenix.  We would end up playing golf all week and seeing races each night.  As Mark drove, I used the GPS to direct us and my laptop to check weather results and assess our various track options.  At the end of the day, Mark would say, "I had absolutely no idea how much was involved in this trackchasing."  This was after just the first day of his visit!
The Michigan weather continued to be horrendous with stifling heat and humidity all week as Mark and I played golf.  We saw a county fair temporary road course and several figure 8 shows.  We dined on deep fried Oreos and had a great time with our golf.  The Shiawassee County Fair was above average.  Mark and I then hopped in the car and drove 517 miles ONE-WAY just to see another county fair figure 8 race at the Tioga County Fairgrounds in Wellsboro, Pennsylvania.  It was the only countable track I could find racing anywhere in the United States that I had never seen.  Our long drive carried an extra reward by being able to spend the evening with Andy Ritter, race driver and trackchaser forum moderator.  We even got to say hi to the entire Ritter family later in the evening.
The next day found us driving another 500+ miles back to Michigan.  We happened upon the Coopersville Festival Grounds for a historic trackchasing visit.  This track joins my trackchasing "tracks of shame".  It is now one of four tracks that fall into my "worst tracks ever" category.  A track has to be really bad to make it onto this list.  The small fields of cars (3-5 in a race) could rarely make a complete lap without getting stuck in the dirt and mud.  It would either make you laugh or cry.  However, there must be a trackchasing God.  After such a terrible show of racing at Coopersville, we found our way over to the Winston Motor Speedway in Rothbury, Michigan for the back half of a traditional trackchasing double.  Maybe it was because Coopersville was so bad, but the racing in Rothbury seemed like it was nearly the best of the year.  Our day was saved.
On the ninth day of my 12-day trip I put Mark back on a plane to Phoenix and ventured off to a traditional double in Jackson and Springport, Michigan.  I never would have made it to the Springport track without my GPS unit.  As it was, I arrived just in time to see the final race of the night.  Technology rules!
With the temperature exceeding 100 degrees, I made the long drive down to California, Missouri and the Double X Speedway with just two days to go in my longest trip of the year.  The next night something happened to me for the very first time in my trackchasing career.  I went back to a track, unknowingly, that I had visited only a couple of years ago.  I'm talking about the Thunderhill Speedway in Mayetta, Kansas.  I didn't really realize my mistake until I visited the track's concession stand.  I never forget a concession stand!  Oh well, I've made mistakes before and likely will again.  By the way, the show at Thunderhill was well below average.
The last day of my 12-day, 15-track trip found me in Hayes, Kansas.  Yes, I had done some driving during this trip.  My rental car's odometer showed a little more than 5,500 miles for this trip.  That's doing some driving in 12 days considering I played golf four times and went to 15 racetracks.  The highlight of my last night's track visit at the RPM Speedway was seeing Mike Knappenberger on the occasion of his 400th lifetime track.  His faithful and loyal companion Gordon Killian was by his side.
Following such an extended trackchaser outing as outlined above, it was nice to have nine luxurious days at home in San Clemente.  I spent some of the time beefing up my technology arsenal.  A Motorola "Razor" phone was added that provides both internet and video capabilities.  "Information is king" in trackchasing.
My first trip back from my self-imposed trackchasing exile found me in Nebraska.  The weather was wet, but I ended up seeing five Cornhusker tracks in just two days.  I was able to see an early morning road course event in Hastings, Nebraska.  Then, a last minute internet connection provided news of a first ever figure 8 racing show at the "Boneyard Park" in Edgar, Nebraska.  I had a great time talking with the event's organizers about their racetrack promotion.  I finished off my big Nebraska day with a nighttime show at the Lincoln County Raceway's inner and outer oval.  This was only the seventh time in my trackchasing career that I have experienced a trackchasing "four-peat".
My sixth track of this short three-day trip took me down into the southwest corner of Kansas to Hugoton.  On the way there, I was pulled over by the local Garden City, Kansas police for doing 40 M.P.H. in a 30 M.P.H. zone.  I think my Hawaii drivers license got me off the hook because the police officer's wife was from Hawaii!  Then, I nearly ran out of gas in one of the most remote parts of Kansas there is before being rescued by a gas station that was not even listed in my GPS' system.  The "Dirtona 50" modified stock car race was a long drawn out affair, but I love Sunday afternoon racing, so I relaxed on a very warm and windy Kansas afternoon.
For the final two days of August, Carol and I traveled to Canada to trackchase in both Ontario and Quebec.  This was the start of another nine-day trip, where Carol would accompany me on the first four days.  We would be stopping at several county fairs in Canada.  Of course, we would need to sample "Poutine" at each one.  Poutine is delicacy of French fries, mozzarella cheese melted over steaming hot brown gravy.  Yes, it is delicious.
The second track of our trip was a visit to the Autodrome Edelweiss in Cantley, Quebec.  Getting to this track was important for two reasons.  First, I had been here on two other occasions only to be rained out.  The third time would prove to be the charm.  Secondly, Carol and I would have the chance to spend time with English born and now Canadian resident, Rick Young.  Rick considers me the "Muhammad Ali" of trackchasing.  We enjoyed having dinner with Rick and meeting his friends at the Autodrome Edelweiss.
SEPTEMBER, 2007
15 new tracks – Ontario (Canada), Illinois, Tennessee, Missouri, Wisconsin, Idaho, Washington, Nevada, Louisiana, California
Carol and I began the month with four tracks in Ontario, Canada in two days.  We enjoyed the Canadian county fairs the most.  We hung around Toronto, Canada and toured the city.  Our highlight was stopping by the Hockey Hall of Fame where we got to put our arms around hockey's Stanley Cup.  This was especially noteworthy to us since I had seen my first Stanley Cup finals hockey game earlier in the year and the Anaheim Mighty Ducks were the reigning Stanley Cup champions.
Following our Canadian adventure, I hung around the American Midwest while Carol returned to home base.  I had the opportunity to play golf first with fraternity brother Mike Skonicki on one day and then Pryce Boeye the next.  Unlike earlier in the season, I was victorious in both matches.
I then headed down to central Illinois for a long awaited visit to the Warren County Prime Beef Festival.  I was surprised to run into Pennsylvania's Paul Weisel for the first of two nights of trackchasing.  Paul and I enjoyed a truly authentic Mexican dinner in the very unlikely location of Monmouth, Illinois.  With rain in the area, we were lucky to see any racing at all.
My next track was unexpected.  Due to weather problems and more importantly, National Geographic Diversity point gathering reasons, I headed south to Tennessee.  My drive was 500 miles one-way.  The bright side was that I could stop at the Davis Bros. pizza parlor in East Peoria, Illinois on the way down to the Volunteer state.
I wanted to stay in Tennessee to collect more NGD points, but the weather forced me northward to buggy Missouri.  I finished my last big trip of the year (11 days, 11 tracks) with a visit to Westby, Wisconsin for some F200 go-karts races.  I had driven almost 4,000 miles and flown almost 5,000 miles to make each of the stops on this trip.
Trackchasing continued the following weekend with Carol and me trekking to Idaho.  Our first race in Idaho Falls was terrible.  Then we went down to Salt Lake City to see our UCLA football Bruins lose 44-6 to the University of Utah Utes, when UCLA was a 14-point favorite.  Ouch!  We did have two highlights for the weekend. The first was meeting up with Ann Forkey for lunch before the game.  The second was visiting the Northport International Raceway just a few miles south of the Canadian border in Northport, Washington.  This was one of the most rural and unusual looking tracks I have ever visited.
The next weekend I visited Elko, Nevada for another far western rural track, the Summit Speedway.  I was on a "high" by the time I got here, because I had just completed my "Darrell Dake – In Memory" tab on my website at www.randylewis.org.  I was on a "low" because charges of cheating had just been leveled against one of our trackchasers.  Those charges would later be dropped because of insufficient evidence.  I had a surprise encounter with Illinois friends, Bev & Mike Herrin at the Salt Lake City airport on the way to the track.
I spent the final weekend of the month by taking a one-day trip down to Louisiana.  Bad weather and the search for NGD points prompted this trip.  By Saturday afternoon, I was back in California for a Victorville trackchasing visit with Carol.  We capped off the busy weekend with a Sunday afternoon trip to Chula Vista for one of those entertaining C.O.R.R. shows.
OCTOBER, 2007
6 new tracks – Oklahoma, British Columbia (Canada), Jalisco (Mexico), Texas, Tennessee
The last quarter of the year saw me beginning to slow down with my trackchasing effort.  Historically, I cut back in the fall when we begin attending UCLA football games.  The first October weekend saw us at the Rose Bowl on Saturday for a game against Notre Dame.  Before the game, I hustled over to Oklahoma on Friday night for a terrible show at the Mid-America Speedway.  Not only was the racing bad, but I was hit in the head with a huge piece of mud and later could not find the gas cap unlocking mechanism on my rental car.  After the game, I finished up a busy weekend with a bonsai one-day run up to British Columbia for a road race in a driving rain storm at the River's Edge Road Course in Mission, B.C.  From Friday morning (Oklahoma) until Saturday morning (Pasadena, California) until Sunday morning (British Columbia) it had been an active weekend!
The second weekend of October brought with it one of the most entertaining and statistically significant trips ever.  For the first time, Carol and I made a trackchasing trip to Mexico.  Our son, J.J., joined us.  The track was also my 600th new track since the beginning of 2004 when I started to pick up the pace.  Mexico was my 10th country to go trackchasing in.  We ate at roadside taco stands, as well as probably the best Mexican restaurant I have ever eaten at in Guadalajara.  When we went to the racetrack they were not selling tickets!  We used an "underground" connection to get into the track.  The race at the Triovalo Bernardo Obregon in the Mexican state of Jalisco was held in sweltering temperatures on a nearly one-mile long asphalt oval.  The racing was not nearly as good as the travel experience, which is usually the case.
The third weekend of October found me sandwiching a new track around another UCLA home football game.  This time I went down to Dallas-Ft. Worth for the least entertaining C.O.R.R. show I saw all season at a temporary road course located on the ground of the Texas Motor Speedway.  The highlight of the weekend was that this road course moved me into first place among all U.S. based trackchasers in the important track category of road courses.
During the last week of October, I flew over to Japan with J.J., just to get in shape for future international trackchasing visits.  I plan to dramatically expand my international trackchasing penetration.  Upon my return to the U.S., I headed for Tennessee.  This state was a key to my National Geographic Diversity campaign to unseat one of my fellow competitors.  I picked up two new tracks in the Volunteer state.
NOVEMBER, 2007
9 new tracks – Louisiana, Tennessee, Arkansas, Nevada, Colorado, Texas, Kentucky
November turned out to be a very productive month with my seeing nine new tracks.  Carol and I headed down into Bayou country for her first ever Louisiana track.  She has now seen racing in 48 states.  We stayed in the French Quarter of New Orleans, went to Preservation Hall for jazz and spent an afternoon touring Hurricane Katrina storm damage with a professional tour guide.  The next day, Saturday, found Carol and me traveling to both Arkansas and then Tennessee for a day/night trackchasing double.  Again NGD points were the motivation.  On Sunday, our final day of this unusual trackchasing weekend, we found ourselves at a new track location just outside of Las Vegas, Nevada.  This new track moved me into a first place trackchasing tie in the Silver state.  We had been gone from California for just 80 hours, but we had seen and done a lot.
The next weekend's activities centered around the UCLA home opening basketball game (Friday) and then their football game on Saturday.  Of course, I could not let our UCLA allegiances get in the way of one more new track opportunity.  I headed over to Colorado Springs for another road racing event at the Pueblo Motorsports Park on Sunday.  I had been snowed out of this event earlier in the 2007 season!
For the third weekend of November, I headed down to Texas.  Before I could do any trackchasing, I had to spend some time at the Alamo and then the San Antonio Riverwalk in the city of the same name.  The "A" main for the U.S.M.T.S. modified group at the South Texas Motor Speedway was one of the best races I had seen this year.
There always seem to be one or two nights each year where the logistics of my trip planning mandate that I sleep in my car overnight.  This weekend there was not enough time to get a hotel so I slept in my rental car in San Antonio.  Early the next morning I was off to Tennessee for more of those valuable NGD points.  However, before I reached my first track of the day, I had to stop at the Jack Daniel's Factory Tour in Lynchburg, Tennessee.  I highly recommend a visit here.
My racing stops in both Winchester and Hohenwald, Tennessee yielded only marginally quality shows if that.  However, they were most productive on the NGD point front.  I finished up the weekend and the month with a very late fall Sunday afternoon race at the Lake Cumberland Speedway in Burnside, Kentucky.  All along this trip I was reaping the cost savings offered by Priceline.com with my rental cars and hotel rooms.  It was a very productive trackchasing month!
DECEMBER, 2007
5 new tracks – Texas, Louisiana, Barbados, Indiana, Mississippi
I started the month of December with a firm plan to go trackchasing in the Dominican Republic.  However, at the very last minute after airline and hotel reservations had already been made, the track cancelled!  My replacement plan involved a new track just south of Mexico City.  They cancelled at the last minute too! 
This forced me to come up with a totally new plan with just a day's notice and in December no less.  The RANLAY Racing Research Department thrives on situations like this.  I soon found myself trackchasing at the Eagles Canyon Raceway on their inaugural weekend for what will be a beautiful new "country club" road course just north of Dallas.
The second track of my weekend was the No Problem Raceway located in rural southern Louisiana.  There were three noteworthy items that come to mind with my visit to this track.  First, I almost left my laptop behind in the Dallas Love Airport.  This weekend was also the first time I started inputting longitude and latitude coordinates with my GPS system.  Finally, it was also the first time I had ever eaten "Boudin Balls" a Louisiana delicacy.
For some reason, I have recently developed an appetite for international trackchasing travel.  That appetite was satisfied during the second weekend of December with a trip to the West Indies to see a new track in my 11th different country, Barbados.
Barbados was my fifth different country where I went trackchasing in 2007.  I had plenty of time to explore this small West Indies locale, eat their good food and watch their road course racing.  Folks drive on the left side of the road down here.  The track is located in the midst of a former, and somewhat current, sugar cane plantation.  This was a complete weekend of foreign trackchasing and one of my best adventures of the year.
There were just 15 days left in the year.  I was still four tracks short of the magic 1,300 tracks mark.  I was struggling to find race dates.  My primary track plan for the coming weekend involved an indoor Connecticut venue.  However, the snow storm in the area canceled the race even though the event was to be run indoors.  I switched geographic gears and headed to South Carolina with friend Dale Terry.  For the first time in my life, I showed up, but no countable cars did!  They were racing at the Cross Anchor Raceway in Enoree, SC, but only with flat karts, a non-countable trackchasing class.  This weekend pretty much postponed getting to 1,300 tracks until the 2008 season.
The final weekend of the year held some promise.  I started out with an excellent indoor USAC midget racing show in Ft. Wayne, Indiana.  The addition of NASCAR star Tony Stewart to the racing field added to my enjoyment.  This was some of the best indoor racing I have seen.  The second track of my weekend, the Swainsboro Speedway in Georgia cancelled two days before their scheduled December 29th event.  This left me with just one new track to complete my season.
I ended up all the way down in Verona, Mississippi for my 160th new track of 2007 and my 1,298th new track of my trackchasing career.  My hobby kept me on the road for more than 145 nights during the year.  I had a great time all season and cannot wait until the new year begins to start a brand new season!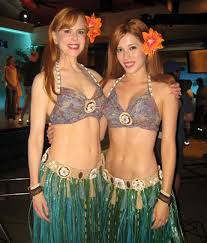 DOUBLES, DOUBLES, DOUBLES
I had 41 doubles during my 2007 season.  Here is a summary of those doubles:
22 day/night doubles
8 same location doubles
4 traditional doubles
4 blended doubles with a feature on the back end only
3 blended doubles with features on both ends
Here is a breakout by individual category
Day/night doubles (22) 
A day/night double, my favorite, allows the trackchaser to see a program during the day, then a program during the evening.
Meremere Raceway/Meeannee Speedway (New Zealand)
Taupo Motorsports Park/Waikaraka Park Intl Speedway (New Zealand)
Dawgwood Speedway/Toccoa Speedway (Georgia)
Dacosa Speedway/Swinging Bridge Speedway (Mississippi)
Low Country Kartway/Dillon Motor Speedway (South Carolina)
Diamond Mountain Speedway/Rocky Mountain Raceways (Utah)
Possum Kingdom Super Speedway/Laurens County Speedway (South Carolina)
Race City Motorsports Park/Edmonton Intl Raceway (Alberta, Canada)
Fayette County Fairgrounds/Brush Creek Motorsports Complex/ (Ohio)
Vinton Raceway/Hilltop Speedway (Ohio)
Jamaica Raceway/Calhoun County Speedway (Iowa)
Hunterstown Speedway/Shippensburg Speedway (Pennsylvania)
Iowa Speedway-RC/Mitchell County Fairgrounds (Iowa)
SOIL MX/Western Kentucky Speedway (Illinois/Kentucky)
Maxville Fire Department F8/Carroll County Fairgrounds (Iowa)
Iowa Speedway-temp. oval/Sarpy County Fair & Rodeo Arena (Iowa/Nebraska)
Motorsports Park Hastings/Boneyard Park (Nebraska)
Boneyard Park/Lincoln County Raceway-inner oval (Nebraska)
Kinmount Fairgrounds/Orangeville Fairgrounds (Ontario, Canada)
Beechnut Raceway/411 Speedway (Tennessee)
Atoka Raceway Park/Riverside International Speedway (Tennessee)
Winchester Speedway/Checkered Flag Speedway (Tennessee)
Same location doubles (8)
A "Same location" double is the easiest of all doubles for the trackchaser to get.  This means the track is running some combination of oval, figure 8 and/or road course events at the same venue.
Angels Stadium – temporary inner & outer ovals (California)
Sandia Motorsports Park – outer & inner ovals (New Mexico)
Rocky Mountain Raceways – oval & figure 8 (Utah)
Lowe's Motor Speedway – inner oval & road course (North Carolina)
Thunderbird Stadium – figure 8 & oval (Washington)
Delaware County Fairgrounds – figure 8 & oval (Indiana)
High Banks Speedway – oval & figure 8 (Kentucky)
Lincoln County Raceway – inner & outer oval (Nebraska)
Traditional doubles (4)
A traditional double involves seeing the majority of the program including a feature event at the first track and then catching just the last few minutes of the program at the second track of the TD.  This is my least favorite type of trackchasing double.  Normally, you see very little racing at the second track of a TD.
Houston Raceway Park/Houston Motorsports Park (Texas)
Delmarva Motorsports Park/Georgetown Speedway (Delaware)
Coopersville Festival Grounds/Winston Motor Speedway (Michigan)
Jackson Speedway-dirt/Springport Motor Speedway (Michigan)
Blended doubles with a feature on the back end only (4)
A blended double involves seeing about the same amount of racing, time-wise at each track.  I establish a minimum of one hour of racing at each track.  The driving time between the two tracks should be less than one hour.  In this form of a blended double a feature race is not seen at the first location, but a feature is seen at the second location.  Two of these BDs involved a champ kart type track as the first track of the night.  One other was an ice race and the final BD of this type was a traditional stock car program.
Ste-Eulalie Ice Track/Stadium St. Guillaume (Quebec, Canada)
Foothills Raceway (2 champ karts)/Mileback Speedway (South Carolina)
Kart Kanyon Speedway (outlaw karts)/Aztec Speedway (New Mexico)
Barrie Speedway/Sunset Speedway (Ontario, Canada)
Blended Doubles with features on both ends (3)
A blended double involves seeing about the same amount of racing, time-wise at each track.  I establish a minimum of one hour of racing at each track.  The driving time between the two tracks should be less than one hour. The BD with features on both ends differs from a traditional double in that about equal time is spent at both BD tracks whereas in a TD 75% or more of the race time is spent at the first track with the balance at the second track
Edmonton International Raceway/Castrol Raceway (Alberta, Canada)
Brush Creek Motorsports Complex/Brown County Speedway (Ohio)
Lincoln County Fairgrounds/Pike County Speedway (Missouri/Illinois)
I have not seen any blended doubles with no features on either end or any rainout doubles.  I hope this summary will give any and all worldwide trackchasers some ideas on doubles that you might like to see in the future.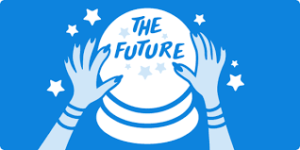 PREDICTIONS, PREDICTIONS, PREDICTIONS
Back in July, 2007, I made some predictions about how the then current trackchasing top 10 would do in the balance of the year.  You'll be able to read my July comments (in black) and then see (in blue) how everyone finished their season.
The base data comes from www.trackchaser.net and includes the time period from January 1, 2007 – June 30, 2007.  The study was completed with all data posted by July 25, 2007.  Of course, we can't wait for ever for anybody tardy in reporting his or her tracks.
A new feature this year shows each trackchaser's final annual ranking for the past six years.     
THE RESULTS AND THE PREDICTIONS 
Here is my take on the current top 10 trackchasers (through June 30, 2007) and their chance for a podium finish. 
Roger Ferrell – Majenica, IN – 19 tracks (Previous rankings '07-11, '06-7, '05-7, '04-4, '03-8, '02-19)
Roger is coming off four consecutive top 10 finishes during 2003-2006.  His best ever finish was fourth in 2004.  He won't get that high this year, but will definitely improve his current position.  Roger is the all-time leader in his home state of Indiana with an impressive total of 112 tracks.  Roger has reached a trackchasing level where he is beginning to bump up against the outer boundaries of his Geographic Driving Circle.  He is fortunate to live in the direct center of one of the most fertile trackchasing areas in the country.  Roger operates in some of the bigger circles of agriculture in his Hoosier state.  This experience should aid him in his quest to move up in this year's rankings.
Final finish – 37 tracks.  Roger wound up in 11th place in the 2007 standings.  He suffered a death in his family that curtailed his trackchasing during the year.  Roger is bound to show up just about anywhere in the Midwest.  He has even been getting down into the South much more often lately.  I suspect there is a good chance that Roger will crack the top 10 again next year.
Gordon Killian, Sinking Springs, PA – 21 tracks (Previous rankings '07-6. '06-9, '05-15, '04-10, '03-15, '02-8)
Gordon came into the 2007 season as the most traveled United States trackchaser according to the prestigious National Geographic Diversity rankings.  Current records show he spends nearly 50% of his trackchasing time outside of his home Eastern Region.  This is quite remarkable as most Eastern based trackchasers do not routinely travel outside of their track laden region.  His most recent production has been sporadic with three top 10s in the past five years.  It remains to be seen whether or not he will hold onto a top 10 position this year.
Final finish – 58 tracks.  Gordon finished in a tie for sixth place this year, his highest ranking of the century.  He was one of the few top 20 trackchasers to see more tracks in 2007 than his five year average (2002-2006).  Results are not yet final for the lifetime NGD contest, but early poll readings do not bode well for Mr. Killian even though he made a gallant attempt to maintain his leadership here.
Pam Smith, Effort, PA – 22 tracks (Previous rankings '07-6, '06-10, '05-10, '04-17, '03-14, '02-20)
Pam has been steadily improving her trackchasing performance over the past several years.  She is coming off two straight top 10 performances, her first ever.  She is off to a solid start this year and should be expected to again maintain a top 10 finish.  It's very likely she will have a best ever annual ranking in 2007.  She will be a strong contender for the 2007 women's title and might even win it.
Final finish – 58 tracks.  Ms. Smith had her best ever career finish with a sixth place in '07.  Of note, is that she also won the 2007 women's championship wresting the title from Trackchasing's First Mother.  Congratulations to Ms. Smith.  Trackchaser.net shows that she made a new track visit to the Hunterstown Speedway in Pennsylvania.  I would love to have been a bug on the wall when both Mr. and Mrs. Smith discussed this trip, since Mr. Smith had already been there.  If I had to guess I'll bet Ms. Smith laid down the law and DEMANDED that Mr. Smith take her to Hunterstown so she could experience a good champ kart race.  Whatever, the motivation, she went to the track and deserves the credit.
– (tie).    Guy Smith, Effort, PA – 24 tracks (Previous rankings '07-8, '06-6, '05-5, '04-8, '03-4, '02-3)
Guy is the leading "Regional" trackchaser of all time.  Most of his tracks come from the North American Eastern Region.  If he were in NASCAR, he would be considered a "fuel mileage" racer.  He is rarely the fastest, but he never stops.  It doesn't matter how you get to the finish line as long as you get there.
The Geographical Driving Circle will impact Guy more than any other trackchaser at this stage in his career.  However, Guy will fight harder than any trackchaser to date to resist the slings and arrows of outrageous consequence thrown at him by nature's Geographic Driving Circle.  In the end, he will have to give in or travel frequently.  Maybe, he will have to move.  No one in the history of trackchasing has ever uprooted his or her family in order to gain a trackchasing advantage.  Guy will end up with a middle top 10 finish for the year.
Final finish – 57 tracks.  The year 2007 equaled the lowest ranking (8th) for Mr. Smith during the last six years.  His track list for 2007 was a Jekyll and Hyde of sorts.  I would have to say this is the lamest collection of tracks that any trackchaser has ever put together from a traditional racing point of view.  On the other hand, Mr. Smith and his research staff are to be commended on their creativity in even finding most of these tracks.  I would estimate that 25-30 of these tracks were not even identified on www.trackchaser.net at the beginning of the year.  Mr. Smith is going to have a very tough time repeating these results or coming close to his five year average (64 tracks) next year unless he is willing to travel long distances from his home.
– (tie).  Paul Weisel – Orefield, PA – 24 tracks (Previous rankings '07-5, '06-5, '05-4, '04-18, '03-24, '02-9)
During the past couple of years, Paul has shown more improvement than any other leading trackchaser.  He like so many other trackchasers promised a major cutback in his 2007 trackchasing.  In addition, like many trackchasers, he has found it difficult to resist the call of the road.  Paul is not far from being capable of a podium finish, but not quite this year.  He has a great chance of cracking the top five and I expect him to do it.
Final finish – 63 tracks.  Paul Weisel has established himself as a preeminent trackchaser over the past three years.  During that time he has cracked the top 5 each year.  Paul is willing to travel and now that he has found some other partners to hit the road with, he will likely be a top 5 candidate in the years to come.
Carol Lewis – San Clemente, CA – 32 tracks (Previous rankings '07-9, '06-8, '05-6, '04-22, '03-26, '02-27)
Carol owns the highest ever-recorded season finish (6th) among women trackchasers.  Historically, trackchasing has been a male dominated sport.  However, she went a long way toward breaking down some of those barriers by becoming the first woman to ever visit a new track in a new state unaccompanied earlier this year.
Carol also benefits from some new found trackchasing sponsorship with her partner airlines, SkyWest, United and Delta.  Of all the listed trackchasers who reside in the United States, she has one of the highest percentages of tracks seen outside of North America, trailing only National Speed Sport News' Chris Economacki and sprint car star Steve Kinser.  I expect she may drop a spot or two from her mid-year ranking but will easily finish in the top 10.
Carol is the two-time defending women's trackchasing champion.  She has a slight lead going into the last six months of the year as she tries to defend her title.  It's going to me nip and tuck and it's much too early to draw any firm conclusions.
Final finish – 55 tracks.  A total of 55 tracks is good for anyone and especially strong for a woman trackchaser.  Carol came into the year as a 2-time defending champion from the women's division.  She could have easily repeated as champion, but I didn't have the heart to pressure her into traveling long distances to go to lame shows.  I'm trying to make sure she lasts a lifetime and dragging her to too many racing shows, might shorten her life expectancy.  Look for Ms. Lewis' international trackchasing presence to increase in 2008.
Mike Knappenberger, Reading, PA – 38 tracks (Previous rankings '07-4, '06-2, '05-11 '04-24, '03-23, '02-25)
Mike came out of nowhere last year to win the RANLAY Racing  "Rookie of the Year" award.  I don't think anyone could have predicted, based upon his past performances that he could take second place last year.  It was a remarkable season for young Mike.
Due to a death in the family, Mike got off to a slow start this year.  I expect him to have a strong second half finish.  Mike is willing to drive and still has a large number of tracks within reasonable driving distance of his Pennsylvania home.  I expect him to finish up with a fourth place ranking in 2007 and come out strong in 2008, possibly even contending for a '08 title.
Final finish – 95 tracks.  A death in Mike's family likely kept him from breaking the century mark for the second year in a row.  Mike, a self-described competitor, has the right mindset to achieve big numbers in trackchasing.  I think he could actually win his first championship in 2008, unless, of course, I don't want him too.  I actually consider Mr. Knappenberger the favorite for the title in this coming year.
Ed Esser – Madison, WI – 54 tracks (Previous rankings '07-2, '06-3, '05-2 '04-2, '03-1, '02-4)
Ed has podium finishes (top 3 for you non-formula one fans) in each of the last four years.  Every time I look back I see Ed Esser.  This guy never seems to stop trackchasing.  I expect that Ed will once again top the century mark, which would be his fifth consecutive year, a record.
It was shocking to see Ed overtaken for second place last year by Pennsy's Mike Knappenberger.  This year Ed and Roland Vanden Eynde are locked in one of the fiercest trackchasing battles ever seen.  I don't think Ed liked losing second place last year and I expect him to do everything he can to regain the runner-up spot.  I really have no idea which of these trackchasers in going to prevail.  I do know that it will be most interesting to see these two fellows battle it out. 
Final finish – 105 tracks.  This was another stellar year for Mr. Esser.  This was the fifth consecutive year that Ed has reached the 100-track mark.  He has been in the top four for each of the past six years.  Ed would have to be considered a co-favorite with Mike Knappenberger for the 2008 trackchasing title.  By the end of 2008, I expect that Ed will be very close to moving up from his sixth place lifetime ranking to within smelling distance of second place in trackchasing's lifetime world rankings.
Roland Vanden Eynde – Vilvoorde, Belgium – 56 tracks (Previous rankings '07-2, '06-4, '05-3 '04-3, '03-6, '02-26)
Roland is coming off three consecutive top four finishes.  He like Paul Weisel and actually most other trackchasers has downplayed his potential 2007 production.  Now his fellow competitors are seeing what Roland is capable of doing.  Roland will definitely be standing on the podium.  It only remains to be seen which trophy he will be holding.
It's good that international politics has been removed as an obstacle for Roland to visit the United States.  The U.S. is the oxygen support system necessary to keep Roland in the rarified air of the most elite trackchasers. 
Final finish – 105 tracks.  This was an outstanding year for this Belgium trackchaser.  He finished in a tie with Ed Esser for second place this season.  This was Roland's best ever seasonal finish.  Roland tells me that the 2008 season will see him cutting back.  When a trackchaser tells you that, look out!  He will likely post his best ever total after such a prediction.
Randy Lewis – San Clemente, CA – 77 tracks (Previous rankings '07-1, '06-1, '05-1 '04-1, '03-3, '02-2)
Randy finished up the first six months of the '07 season with one more track than he had on June 30, 2006.   He is trying to make trackchasing modern-day history by winning four consecutive trackchasing annual championships.  At this point in time, all signals point to a successful defense of his title. 
Final finish – 160 tracks.  It was a solid season from start to finish.  Getting 160 new tracks after entering the 2007 season with more than 1,100 tracks seems like a pretty good accomplishment.  This was my fourth consecutive season championship.  I have a number of non-trackchasing plans for 2008 with my family and personal non-trackchasing trips.  I expect to expand my international trackchasing penetration.  This will increase my countries list, but will not help my overall total.  A second or third place finish in 2008 will be my most likely outcome.
All others 
Bing Metz, Titamy, PA – 14 tracks (Previous rankings '07-22, '06-12, '05-9 '04-48, '03-NR, '02-NR)
If anyone can move into the top 10 who isn't there now, it would be Bing.  He has the ability and wherewithal to travel without much geographical inhibition.  I would not count him out of a 10th place finish or better.
Final finish – 14 tracks.  Bing wasn't a factor in the 2007 race after scoring a top 10 as recently as 2005.  I'm not sure what the trackchasing future holds for Bing.  We'll have to wait and see.
Allan Brown, Comstock Park, MI – 16 tracks (Previous rankings '07-10, '06-11, '05-12 '04-7, '03-13, '02-5)
Apparently, Allan is withholding his track submissions due to a dispute over rules interpretations by the Trackchaser Commissioner.  I hope this will be resolved and Allan will once again report his tracks in the same manner all worldwide trackchasers do.  Until he does, there is absolutely no chance of earning a top 10 finish.
Final finish – 51 tracks.  This aging superstar jumped into the top 10 for the first time since 2004.  It is difficult to keep up with his track total, which seems to depend on his latest whim about what track's to include and which ones to exclude.  Allan may have the dubious distinction of single-handedly bringing to a halt rankings of any and all kinds.  His recent rules proposal and passage could end trackchasing as we know it.  I don't know if I blame Allan more or the 14 people who voted for his proposal.
Will White, Quakertown, PA – 12 tracks (Previous rankings '06-13, '05-17 '04-6, '03-12, '02-7)
Will, trackchasing's commissioner, has not had a top 10 finish since 2004.  He operates on a skeletal budget for his domestic trackchasing preferring to reserve his funds for exotic international travel forays.  In the long run all worldwide trackchasers probably benefit from this decision as he spends more time on his website at www.trackchaser.net and trackchaser data management.  No chance for a top 10 this year.
Final finish – 14 tracks.  The year ended in disarray for this trackchaser.  Although his track production has been cut back substantially, he has done a good job in the management end of trackchasing.  Will simply needs to better understand who he is dealing with and act appropriately.  Of course, what is appropriate is definitely in the mind of the beholder.
Rick Young, Maxville, Ontario, Canada – 16 tracks (Previous rankings '07-21, '06-20, '05-25 '04-39, '03-35, '02-37)
Rick is the "rabbit" of trackchasing.  Yes, just like at the dog track, the rabbit always jumps into an early lead.  He is an ice racing and cold weather specialist.  With global warming bearing down on us, Rick's cold weather modus operendi may not be the best strategy.  When Rick wins the lotto he will garner a top 10 finish.
Final finish – 16 tracks.  Rick started out strong with a number of new ice tracks.  However, with the advent of global warming, this may not be a winning strategy into the future.  I wish Mr. Young would win the lottery so he could go trackchasing whenever and wherever he wanted too.
Long shots
Andy Sivi, Clairton, PA – 9 tracks (Previous rankings '07-13, '06-21, '05-13 '04-5, '03-2, '02-1)
Andy has shown minor flashes of brilliance since his  championship season of 2002.  He was also the annual trackchasing champion in 2001.  The Geographical Driving Circle may have had a significant impact here.  I would not be surprised if at any moment Andy returned to the trackchasing fray with a vengeance.
Final finish – 27 tracks.  It has been a few years since this three-time past champion has been amongst trackchasing's elite.  At this point, I'm not sure if he will ever return to his former glory.  For years, he was the top threat whenever he pulled into a racetrack parking lot.
Rick Schneider, Bay Shore, New York – 9 tracks (Previous rankings '07-23, '06-17, '05-39 '04-26, '03-16, '02-6)
This is another trackchaser who is in a squabble with the trackchasing hierarchy.  What good are rules and having the rules enforced, if every time the Trackchaser Commissioner does his job, the effected parties take there ball and run home?  Mr. Schneider last actively reported his tracks in mid-2003.  Nevertheless, during that time nearly 100 tracks have been added to his list when other trackchasers have reported his presence here and there.
Final finish – 12 tracks.  Mr. Schneider must be smarter than Albert Einstein.  First, he quit while he was in first place cementing his right to that position in some people's minds despite what good logic might tell them.  Secondly, and possibly more important, Mr. Schneider seemed to recognize earlier than anyone else that he was dealing with a good number of "Yahoos" and bolted for the exits, which doesn't seem like a bad choice at all.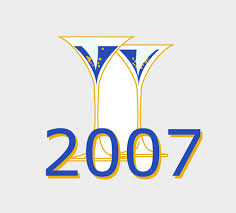 RACETRACKS VISITED IN 2007 (** not the first time to visit this track)
1,139.  Meremere Dirt Track Club, Meremere, New Zealand – January 1
1,140.  Meeanee Speedway, Hawkes Bay, New Zealand – January 1
1,141.  Top of the South Speedway, Richmond, New Zealand – January 2
1,142.  Woodford Glen Speedway, Christchurch, New Zealand – January 3
1,143.  Robertson Holden International Speedway, Palmerston North, New Zealand – January 5
1,144.  Taupo Motorsports Park, Taupo, North, New Zealand – January 6
1,145.  Waikaraka Park International Speedway, Auckland, New Zealand – January 6
1,146.  Angels Stadium of Anaheim (inner oval), Anaheim, California – January 13
1,147.  Angels Stadium of Anaheim (outer oval), Anaheim, California – January 13
1,148.  West Valley Speedway, Surprise, Arizona – January 14
1,149. Sandia Motorsports Park (road course), Albuquerque, New Mexico – January 28
1,150. Grand Prix De Lanaudiere, Lavaltrie, Quebec, Canada – February 3
1,151. Ste-Eulalie Ice Track, Eulalie, Quebec, Canada – February 4
1,152. St Guillaume, St Guillaume, Quebec, Canada – February 4
1,153. Caldwell Rodeo Arena, Caldwell, Idaho – February 10
1,154. Balsam Lake Ice Track, Balsam Lake, Wisconsin – February 18
1,155. Northeast Pond Ice Track, Milton, New Hampshire – February 24
1,156. Lee Pond Ice Track, Moultonborough, New Hampshire – February 25
1,157. New Hendry Country Speedway, Clewiston, Florida – March 3
1,158. Florida Sports Park, Naples, Florida – March 4
1,159. Honeoye Lake Ice Track – Road Course, Honeoye, New York – March 10
1,160. Houston Raceway Park, Baytown, Texas – March 16
1,161. Houston Motorsports Park, Houston, Texas – March 16
1,162. Dawgwood Speedway, Chatsworth, Georgia – March 17
1,163. Toccoa Speedway, Toccoa, Georgia – March 17
1,164. Tazewell Speedway, Tazewell, Tennessee – March 18
1,165. Malden Speedway, Malden, Missouri, Tennessee – March 23
1,166. Dacosa Speedway, Byhalia, Mississippi – March 24
1,167. Swinging Bridge Raceway, Byram, Mississippi – March 24
1,168. Florence Motor Speedway, Florence, South Carolina – March 25
1,169. Foothills Raceway, Easley, South Carolina – March 30
1,170. Mileback Speedway, Gray Court, South Carolina – March 30
1,171. Grand Prix of St. Petersburg, St. Petersburg, Florida – April 1
1,172. Vegas Grand Prix, Las Vegas, Nevada – April 8
1,173. Huntsville Speedway, Huntsville, Alabama – April 13
1,174. Low Country Kartway, Aynor, South Carolina – April 14
1,175. Dillon Motor Speedway, Dillon, South Carolina – April 14
1,176. Valley Dirt Riders, Berthoud, Colorado – April 15
1,177. Antelope Valley Fairgrounds, Lancaster, California – April 22
1,178. Sertoma Speedway, Tularosa, New Mexico – April 27
1,179. Sandia Motorsports Park (outer oval), Albuquerque, New Mexico – April 28
1,180. Sandia Motorsports Park (inner oval), Albuquerque, New Mexico – April 28
1,181. Hollywood Hills Speedway, San Felipe Pueblo, New Mexico – April 29
1,182. Meridian Speedway, Meridian, Idaho – May 11
1,183. Diamond Mountain Speedway, Vernal, Utah, Idaho – May 12
1,184. Rocky Mountain Raceways (oval), Salt Lake City, Utah – May 12 
1,185. Rocky Mountain Raceways (figure 8), Salt Lake City, Utah – May 12
1,186. Modoc Speedway, Modoc, South Carolina – May 18
1,187. Possum Kingdom Super Speedway, Belton, South Carolina – May 19
1,188. Laurens County Speedway, Laurens, South Carolina – May 19
1,189. Fairplex at the Los Angeles County Fairgrounds, Pomona, California – May 20
1,190. Lowes Motor Speedway (inner oval), Concord, North Carolina – May 24
1,191. Lowes Motor Speedway (road course), Concord, North Carolina – May 24
1,192. Madison International Speedway (inner oval), Oregon, Wisconsin – May 25
** Madison International Speedway (outer oval), Oregon, Wisconsin – May 25
1,193. Thunderbird Stadium (figure 8), Bremerton, Washington – May 26
1,194. Thunderbird Stadium (oval), Bremerton, Washington – May 26
1,195. Whispering Pines Motorsports Park, Kamloops, British Columbia, Canada – May 27
1,196. Magic Valley Speedway, Twin Falls, Idaho – May 28
1,197. Owyhee Motorcycle Raceway Park, Boise, Idaho – June 1
1,198. Race City Motorsports Park, Calgary, Alberta, Canada – June 2
1,199. Edmonton International Raceway, Wetaskiwin, Alberta, Canada – June 2
1,200. Castrol Raceway, Edmonton, Alberta, Canada – June 2
1,201. Hidden Valley Motorsports Park, Drumheller, Alberta, Canada – June 2
1,202. Boyd's Speedway, Ringgold, Georgia – June 8
1,203. Fayette County Fairgrounds, Washington Courthouse, Ohio – June 9
1,204. Brush Creek Motorsports Park, Pebbles, Ohio – June 9
1,205. Brown County Speedway, Russellville, Ohio – June 9
1,206. Vinton Speedway, Vinton, Ohio – June 10
1,207. Hilltop Speedway, Millersburg, Ohio – June 10
1,208. I-70 Speedway – dirt (outer oval), Odessa, Missouri – June 13
1,209. L A Raceway, La Monte, Missouri – June 14
1,210. Valley Speedway, Grain Valley, Missouri – June 22
1,211. Jamaica Raceway, Jamaica, Iowa – June 23
1,212. Calhoun County Fairgrounds (figure 8), Rockwell City, Jamaica, Iowa – June 23
** Hamilton County Speedway, Webster City, Iowa – June 23 (new for Carol only)
** Iowa Speedway (outer oval), Newton, Iowa, Iowa – June 24 (new for Carol only)
1,213. Butler Motor Speedway, Butler, Missouri – June 24
** Peoria Speedway, Peoria, Illinois – June 25
1,214. Kart Kanyon Raceway, Aztec, New Mexico – June 30
1,215. Aztec Speedway, Aztec, New Mexico – June 30
1,216. Sunvalley Speedway, Vernon, British Columbia, Canada – July 1
1,217. Georgetown Speedway, Georgetown, Delaware – July 6
1,218. Delmarva Motorsports Park, Middleford, Delaware – July 6
1,219. Hunterstown Speedway, Hunterstown, Pennsylvania – July 7
1,220. Shippensburg Speedway, Shippensburg, Pennsylvania – July 7 (Randy only)
** Hagerstown Speedway, Hagerstown, Maryland – July 7 (new for Carol only)
1,221. Blanket Hill Speedway, Whitesburg, Pennsylvania – July 8
1,222. Lincoln County Fairgrounds (figure 8), Troy, Missouri – July 13
1,223. Pike County Speedway, Pittsfield, Illinois – July 13
1,224. Iowa Speedway (road course), Newton, Iowa – July 14
1,225. Mitchell County Fairgrounds (figure 8), Osage, Iowa – July 14
1,226. Scott County Fairgrounds (oval), Scottsburg, Indiana – July 15
1,227. Barry Expo Center (figure 8), Hastings, Michigan – July 16
1,228. Lycoming County Fairgrounds (figure 8), Hughesville, Pennsylvania, Michigan – July 17
1,229. Delaware County Fairgrounds (figure 8), Muncie, Indiana – July 18
1,230. Delaware County Fairgrounds (oval), Muncie, Indiana – July 18
1,231. Van Buren County Youth Fairgrounds (road course), Hartford, Michigan – July 19
1,232. High Banks Speedway (oval), Philpot, Kentucky – July 20
1,233. High Banks Speedway (figure 8), Philpot, Kentucky – July 20
1,234. SOIL MX, Bone Gap, Illinois – July 21
1,235. Western Kentucky Speedway, Madisonville, Kentucky – July 21
** Windy Hollow Speedway (oval), Owensboro, Kentucky – July 22
1,236. Windy Hollow Speedway (small figure 8), Owensboro, Kentucky – July 22
1,237. Teton County Fairgrounds (figure 8), Jackson, Wyoming – July 26
1,238. Gallatin International Speedway, Belgrade, Montana – July 27
1,239. BMP Speedway, Billings, Montana – July 28
1,240. Sweetwater County Fairgrounds (figure 8), Rock Springs, Wyoming – July 31
1,241. Washington County Fairgrounds (oval), Washington, Kansas – August 3
1,242. Maxville Fire Department Figure 8 Course, Maxville, Iowa– August 4
1,243. Carroll County Fairgrounds (figure 8), Coon Rapids, Iowa– August 4
1,244. Iowa Speedway (temporary inner oval), Newton, Iowa– August 5
1,245. Sarpy County Fair & Rodeo Arena (figure 8), Springfield, Nebraska – August 5
1,246. Newaygo County Fairgrounds (figure 8), Fremont, Michigan – August 6
1,247. Newaygo County Fairgrounds (road course), Fremont, Michigan – August 7
1,248. Shiawassee County Fairgrounds (figure 8), Corunna, Michigan – August 8
1,249. Tioga County Fairgrounds (figure 8), Wellsboro, Pennsylvania – August 9
1,250. Coopersville Festival Grounds (road course), Coopersville, Michigan – August 10
1,251. Winston Motor Speedway, Rothbury, Michigan – August 10
1,252. Jackson Speedway (dirt oval), Jackson, Michigan – August 11
1,253. Springport Motor Speedway, Springport, Michigan – August 11
1,254. Double X Speedway, California, Michigan – August 12
** Thunderhill Speedway, Mayetta, Kansas – August 13
1,255. RPM Speedway, Hays, Kansas – August 14
1,256. KAM Raceway, Hastings, Nebraska – August 24
1,257. Motorsport Park Hastings, Hastings, Nebraska – August 25
1,258. Boneyard Park (figure 8), Edgar, Nebraska – August 25
1,259. Lincoln County Raceway (inner oval), North Platte, Nebraska – August 25
1,260. Lincoln County Raceway (outer oval), North Platte, Nebraska – August 25
1,261. Dirtona Raceway, Hugoton, Kansas – August 26
1,262. Paris Fairgrounds (figure 8), Paris, Ontario, Canada – August 30
1,263. Autodrome Edelweiss, Cantley, Quebec, Canada – August 31
1,264. Barrie Speedway, Barrie, Ontario, Canada – September 1
1,265. Sunset Speedway, Stroud, Ontario, Canada – September 1
1,266. Kinmount Fairgrounds (figure 8), Kinmount, Ontario, Canada – September 2
1,267. Orangeville Fairgrounds (figure 8), Orangeville, Ontario, Canada – September 2
1,268. Warren County Prime Beef Festival (oval), Monmouth, Illinois – September 5
1,269. Warren County Prime Beef Festival (figure 8), Monmouth, Illinois – September 6
1,270. Camden Speedway, Camden, Tennessee – September 7
1,271. 24 Raceway (dirt oval), Moberly, Missouri – September 8
1,272. Westby Nordic Raceway, Westby, Wisconsin – September 9
1,273. Noise Park Raceway, Idaho Falls, Idaho – September 14
1,274. Northport International Raceway, Northport, Washington – September 16
1,275. Summit Raceway, Elko, Nevada – September 21
1,276. Champion Park Speedway, Minden, Louisiana – September 28
** Victorville Auto Raceway, Victorville, California (oval) – September 29 (new for Carol only)
1,277. Victorville Auto Raceway, Victorville, California (figure 8) – September 29
1,278. Chula Vista Off-Road International Raceway, Chula Vista, California – September 30
1,279. Mid-America Speedway, South Coffeyville, Oklahoma – October 5
1,280. River's Edge Road Course, Mission, British Columbia, Canada – October 7
1,281. Triovalo Bernardo Obregon, Tiajomulco de Zuniga, Jalisco, Mexico – October 14
1,282. Texas Motor Speedway (temporary dirt road course), Ft. Worth, Texas – October 19
1,283. Beechnut Raceway, Blountville, Tennessee – October 27
1,284. 411 Speedway, Seymour, Tennessee – October 27
1,285. Lamar-Dixon Expo Center, Gonzales, Louisiana – November 2
1,286. Atoka Park Raceway, Brighton, Tennessee – November 3
1,287. Riverside International Speedway, West Memphis, Arkansas – November 3
1,288. Las Vegas International Off-Road Raceway, Primm, Nevada – November 4
1,289. Pueblo Motorsports Park, Pueblo, Colorado – November 11
1,290. South Texas Speedway, Corpus Christi, Texas – November 16
1,291. Winchester Speedway, Winchester, Tennessee – November 17
1,292. Checkered Flag Speedway, Hohenwald, Tennessee – November 17
1,293. Lake Cumberland Speedway, Burnside, Kentucky – November 18
1,294. Eagles Canyon Raceway, Slidell, Texas – December 1
1,295. No Problem Raceway Park, Assumption, Louisiana – December 2
1,296. Bushy Park Racing Circuit, Bushy Park, Barbados – December 9
** Cross Anchor Raceway, Enoree, South Carolina – December 16 (not a new track)
1,297. Allen County War Memorial Coliseum, Ft. Wayne, Indiana – December 28
1,298. Lee County Agri-Center, Verona, Mississippi – December 30