Greetings from all over the world!
.


From the travels and adventures of the 
"World's #1 Trackchaser"
HighlightsHalls of FameMuseums & more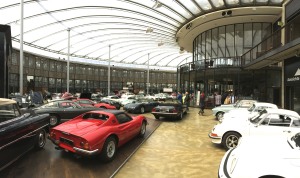 Classic Remise – Dusseldorf, Germany
My hobby of trackchasing takes me all over the world.  The purpose of my trips is to see auto racing at one more track wherever that might be.  However, I frequently have some time between track visits.  When I do I'm always on the lookout for Halls of Fame or Museums.    
There is so much to see and learn about from the stars of whatever endeavor a Hall of Fame might feature.  Of course, museums are great too.  I particularly like antique car museums.  When I go to these places I take photos….lots of photos.  Why?  Actually there are two reasons.  First, when I'm in the "home" and every day is a new day I can go to my website and take a "tour" of some very interesting places.  Secondly, and just as important, is for the benefit of my readers.  Not everyone has the time or wherewithal to visit all of these places.  From the comfort of your own special place, you can see just about everything I saw.  I hope you like that!  So without further adieu, I will share with you some of my favorite visits to halls of fame and museums.