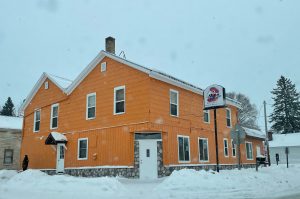 Greetings from Neosho, Wisconsin
.
.
From the travels and adventures of the 
"World's #1 Trackchaser"
The EventVideo PlusPhotos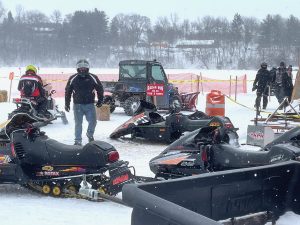 Neosho Mill Pond
Ice road course
 Lifetime Track #2,676
THE EVENT
Editor's note: I am a very fortunate trackchaser. Over the years I have built up a huge group of racing friends and a lot of people who follow my hobby. Oftentimes, those people tell me about upcoming racing and track locations. For that I am very appreciative. I'll tell you about one of those experiences below.
I AM A TRACKCHASER.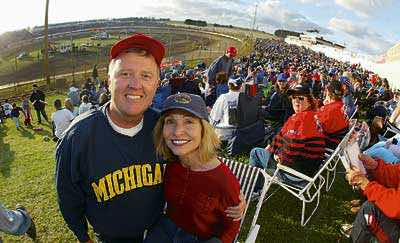 My name is Randy Lewis (above trackchasing New Year's Day in Australia). I live out in San Clemente, California. We're only 74 miles north of the Mexican border. I'm not sure a person could pick a more inconvenient location in the continental United States if they wanted to be a world-class trackchaser. My residential location virtually assures the idea that I must fly to virtually every track I visit.
I am a "trackchaser". I trackchase. Have you ever in your life heard of "trackchasing"? I didn't think so.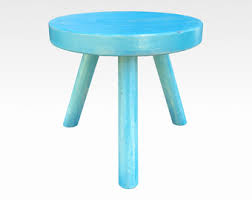 Trackchasing for me is all about three things. First, I enjoy auto racing. Secondly, my hobby requires a good deal of overnight travel. When I venture out to see a race at a track I've never seen before I do not want my trip limited to racing only. The very last thing I want when I'm done trackchasing is to have memories of only racing. I want to take some time to see the local attractions of wherever I might be visiting. Those visits in many cases will provide more long-lasting memories than whatever I saw on the track. Finally, I want to create a logistical plan that allows me to accomplish the two points mentioned above without depleting my retirement account. That's trackchasing for me.
Hundreds of trackchasers have stopped for a moment to create their own personal trackchasing list. I think that is great. However, I will tell you that no one has ever taken trackchasing more seriously than I have. Do I have any data to back up that assertion? I do. To date, I have seen auto racing in 85 countries at more than 2,670 different tracks. Does that sound serious to you?
I've been able to see the world doing this. If you're interested in exactly what I've been able to experience all around the U.S. and the world I recommend you click on this link.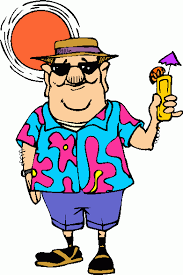 Trackchasing Tourist Attractions
After each and every event that I attend I post a YouTube video, a SmugMug photo album and a very detailed Trackchaser Report about the experience on my website at www.randylewis.org. My trackchasing contributions generate a good deal of interest in what I am doing. My YouTube channel (ranlay) has more than 1.3 million views. My website gets more than 20,000 views every month.
Because I have seen racing in 85 countries at this point I am considered the World's #1 Trackchaser. That's good enough for me. Now I encourage you to drop down a few spaces and read about today's trackchasing adventure. As you discover what went on at this track just think about the idea that I've done this nearly 2,700 times. I don't mind admitting I am addicted to the hobby of trackchasing. It's just fun!
If you're interested in looking back and seeing where I've been the following link is for you.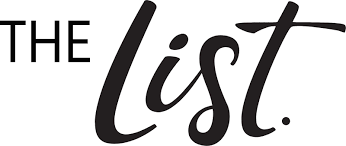 If you've got a question, comment or whatever please leave it at the bottom of this report.  It's very easy to do.  Or you can visit me on Facebook.  Thanks!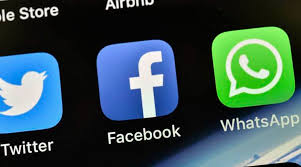 FOREWORD
Saturday, February 13, 2021.
I think it would be fair to say that my ice trackchasing season for 2021 has gotten off to a rough start. First there was and is Covid. After I got my first vaccine shot I felt it would be a good time to get back on the trackchasing trail. However it wasn't going to be as easy as I thought.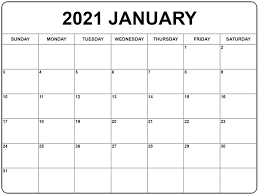 Ice racing happens pretty much from mid-January through the end of February. That's a short six or seven weeks to get the job done. We've been having warmer winters over the past few years it seems. There are several ice racing clubs that never got a chance to race even one weekend last year because of lack of suitable ice.
For those that don't know most ice racing is done on a frozen lake. Of course, racing can be done on ice and snow covered land. But most of the time ice racing happens on a frozen lake.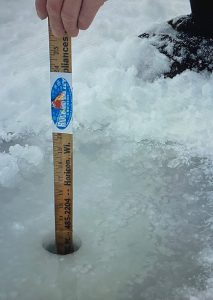 Most places require a minimum of 12 inches of solid ice and sometimes more before they would give the OK for racing on ice. You can do a Google search for "cars falling through the ice on a lake" and see some pretty fantastic images.
By the way, I commonly drive my rental cars as much as a mile out onto a frozen lake. The first time I did it I was a little skittish. Now that I've seen ice racing at 115 ice locations in 23, states, provinces and countries (list below) I don't give driving out onto a frozen lake much thought. I figure if everyone else is doing it I might as well. What could go wrong with that logic?
Alaska
Alberta
Andorra
Belarus
British Columbia
Finland
France
Iowa
Italy
Maine
Manitoba
Massachusetts
Michigan
Minnesota
New Hampshire
New York
Ontario
Quebec
Russia
Saskatchewan
Sweden
Vermont
Wisconsin
Last week I had a great ice racing trip scheduled for Minnesota and Wisconsin. Ice racing is often canceled because it's too warm and there's not enough ice. Or because snow covers the lake at the last minute making navigation difficult. Or because of rain for the same reasons that snow causes a problem.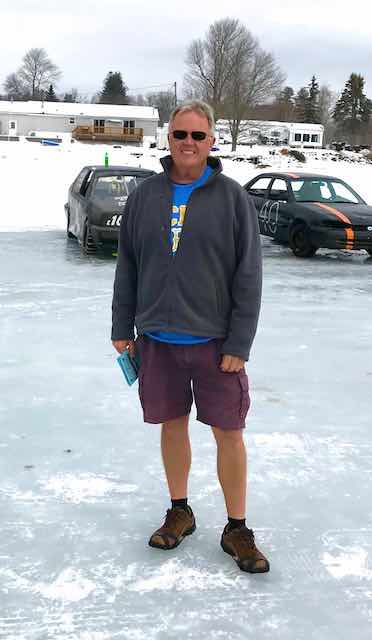 Over the past several years it seems as if every time I went ice racing the area I was visiting had a warm spell. Temperatures were about 30°. A 30° temperature on an ice racing lake is a lot like basking in the sun in Miami in 85° temperatures. I've been known to wear shorts at ice tracks on "warm" days.
Last weekend that was not the case. Several of my upper Midwest northern locations canceled their ice racing because it was too cold. Can you imagine that? Too cold for ice racing!
The first ice race I ever went to was in northern Quebec, Canada. It was the coldest ice race I ever attended. Temperatures with windchill were coming in at about 53° below zero. That was the coldest ice race I ever attended. It was exactly as advertised and absolutely brutal.
Fast forward to this weekend. I had a great ice racing plan. I would see an ice race on Saturday morning and then be at another location on Saturday afternoon and yet another location on Sunday afternoon. Sunday's racing would be in a state that had never had an official visit from a trackchaser to see racing on ice. I was really looking forward to all of that.
This weekend's ice racing was conflicting with some special dates from home. Carol and I were having our wedding anniversary on Saturday. However, as you know, I don't schedule the ice races. They are scheduled around when ice racing competitors can make it. That would be the weekend. That would be Saturday and Sunday. What choice did I have? I had to go, right? Of course, I had Carol's blessing.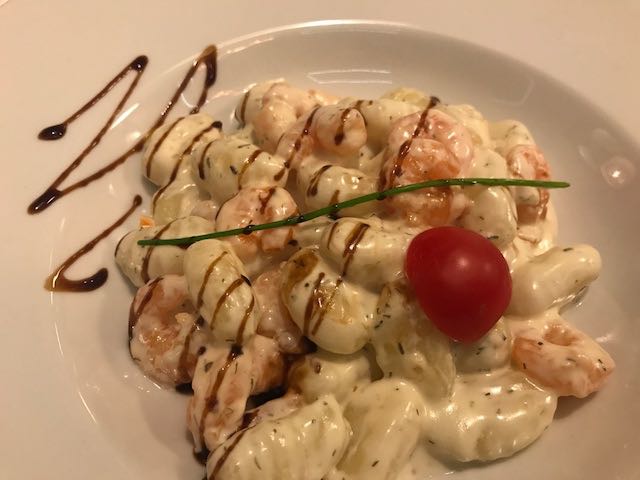 All of that being the case Carol and I had our special Saturday anniversary wedding dinner celebration on Thursday night. We went to a place called Italian Cravings in San Clemente. We had a coupon. We are a fiscally responsible couple which has allowed us to benefit, all of our lives, from being…fiscally responsible.
Mind you although I would be gone on Saturday the date of our wedding anniversary enough roses were delivered to Carol on that special day that she would have to stay up late counting them all. That should do the trick until I get back home.
Off I went on Friday morning flying from Los Angeles to Minneapolis. The flight was uneventful. I will tell you that I have gone to "double masking" when I fly. All during the pandemic I flew for 24 straight weeks with only a simple inexpensive cloth mask. Even though I have received one vaccine shot and will get the second within the week I want to act as responsibility as I can.
When I landed I had just enough time to stop at Ike's a special restaurant in the Minneapolis – St. Paul International airport. There I used my Priority Pass membership to pay for my dinner. I was pretty much responsible only for the tip. I couldn't do this without my sponsors.
From there I went out into the ice cold rental car garage at MSP and selected a Toyota Camry. There were a couple of problems with this process.
During the past year Minneapolis has created a new rental car garage. The indoor part of this new endeavor is very upscale, open and modern. However, where the cars are parked there are no walls at the sides of the building. Minneapolis can get well below zero during the winter. The cars are still effectively parked in the frozen tundra of Minnesota even in the parking garage. I was a little surprised that if they were going to create an entirely new space for rental cars that it wouldn't be heated especially in a place like Minneapolis.
The National Car Rental Racing Toyota Camry that I picked out had only 5,000 miles on the odometer. That's excellent and not all that unusual. However, the car didn't seem to have the special app called CarPlay. That meant that I couldn't get the video screen to show my GPS map coming from my phone. That was a minor hassle. As you can see when I returned it the car was a mess (above)!
Additionally I don't know if it was the extreme cold weather which was dropped to as much as -5° much of the time but my normal excellent fuel mileage from a Camry was diminished a great deal. Normally by the time I return I Camry I have averaged about 40 miles per gallon. This time my Toyota Camry gave me only 29 miles per gallon in the cold.
From there I headed over to Portage, Wisconsin. Portage would put me just one hour away from the ice racing in the Neosho, Wisconsin, which was scheduled to begin at 10 a.m. on Saturday morning. Of course, I used Priceline.com to get my hotel at 62 dollars per night plus tax. I checked other travel sites and confirmed with the hotel clerk when I checked into the Best Western in Portage that their nightly rate was $149 plus tax. If you just review the previous few paragraphs you're going to see that I don't pay retail. There's a reason I can do all this. It's called being fiscally responsible.
SATURDAY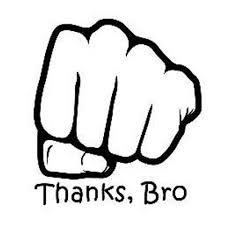 Before I go any further I've got a fellow by the name of Mitchell Otterson to thank for my being in Neosho, Wisconsin. No other trackchaser had ever been to Neosho Mill Pond to see any trackchasing countable racing. Why not? They had never had any trackchasing countable racing…until today.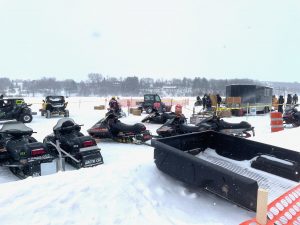 The annual event in Neosho is for snowmobiles. Snowmobiles don't count in the hobby of trackchasing. Why not? I recommend you take that question up with trackchasing's founding fathers.
However Mitchell gave me the heads up for the first time ever side-by-side racing to be done on Neosho Mill Pond. His help allowed me to go to this location and be able to count the track in my lifetime trackchasing totals. Don't know what a side-by-side racing machine looks like? A SXS is pictured above.
Over the off-season, that would be Christmas, I got some more ice racing gear. For the most part I've been adding a piece of cold weather gear here and a piece there each winter. Now I am pretty well decked out considering I'm a fellow from Southern California.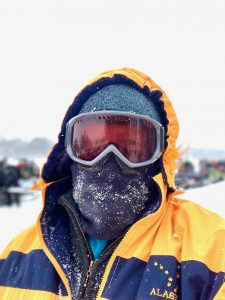 My cold weather addition for 2021 was given to me by Carol. It's effectively a stocking cap with a face and neck gator attached to the cap. It works very well. In today's 0° temperature that part of my body was just fine.
Along the way on this trip I stopped at a Love's truck stop. I picked up some toe warmers and some handwarmers. I've had the toe warmers in the past. I don't really know if they work or not.
Today I was wearing two pairs of socks. One of those pairs is about as heavy as a wool blanket. My feet were not cold. That meant that either the toe warmers were working or the heavy socks or my size 14 REI acquired slip on boots were doing the job.
I figured if it got too cold I could simply watch the races from my car. That was not accurate thinking. In point of fact I had to pay $10 to park. Even from that position I couldn't watch the races from my car. I could have parked even further away and saved the 10 bucks but I didn't.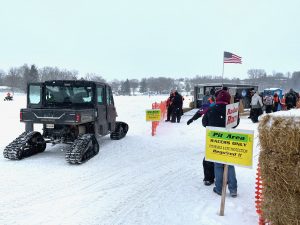 This was one of the very few ice racing tracks that I've ever seen that required a pit pass. I have made an advance contact with a fellow by the name of Mike who was today's track announcer. He told me when I arrived to look him up. He said he would "set me up".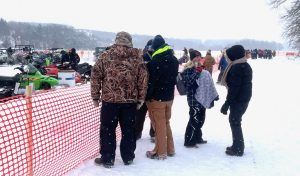 Today was a pretty busy event. It was also somewhat difficult to move around because in several places there were a foot of snow or more. That made walking difficult. I decided I would just go out on my own today. Since I didn't have a pit pass I would not be able to go into the pits. That wasn't a major problem. I could walk along the side of the fence separating the pit area from general admission. From there I could see pretty much anything I could see even if I had a pit pass.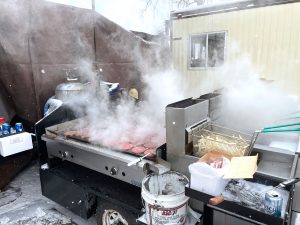 Although I didn't buy any refreshments from the track it was interesting to see tons of hamburgers frying in 0° temperatures. Life in Wisconsin during the winter is a lot different than living in sunny Southern California!
Today's course on the Neosho Mill pond was about one mile in length. Because the racers had to turn left and right the configuration was classified as a road course for trackchasing purposes.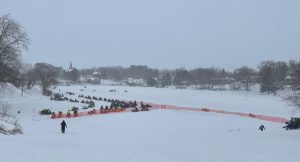 Neosho Mill Pond is a body of water covering about 175 acres in the town of Neosho, Wisconsin. It was a bit surprising to me to note that the pond is only about 6 feet deep at its deepest part. Fish include Panfish, Largemouth Bass and Northern Pike. I don't know exactly how much ice the pond had today but there was enough.
The first six or eight races or more were for snowmobiles. The snowmobiles were divvied up by class just as if I were attending a go-kart event. I had a good view of the starting line where everyone started with one green flag. Then the racers disappeared down into turn number one in a blur of ice dust. Nevertheless, you're gonna want to check out my video because I don't share snowmobile racing all that often nor do I see it.
The temperature was sitting at about 0° today. I walked all over the facility. Everything was covered in white snow except for one place. For whatever reason there was a space that was about 8 feet wide and maybe 25 feet long. This area was filled with slushy ice and snow. When I stepped in it my boots went down about 6 inches into the cold icy water. If I walked along the edge you were relatively safe.
For whatever reason as I was approaching this wet and soggy area my boot caught on something. I stumbled just a bit. To keep from falling I had to take about five or six steps at a running pace with the upper half of my body bent over just trying to maintain my balance. I nearly went down. That would've been majorly embarrassing because there were quite a few people in the immediate area. Yes, doing a face plant in a slushy big snow cone in 0° weather would've been both uncomfortable and embarrassing.
Today's racers were all going to run a heat race and a feature event. I was only going to stay for the heat races. I was here really to see the concept of side-by-side machines racing on Neosho Mill Pond for the very first time. That experience was satisfied after seeing the heat races.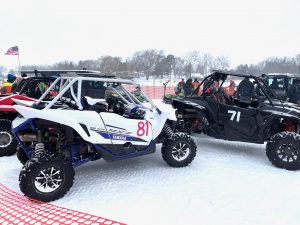 There were about 15 side-by-side racers. Five racers could start on one "line" at a time. That being the case they divided the 15 side-by-side competitors into three heat races of five each. Mike, the track announcer, told me in advance that for the feature race they would start multiple rows of SXSs all with one green flag. That might've been fun to see. However, the only racing I could see up close was the start. Beyond that the drivers went off onto the pond at some far away distances. It was difficult to see the racing at that point.
The only thing that was cold today were my hands. When I took my gloves off to record video or take photos with my iPhone that was a cold affair. Then I was reminded that I had purchased a special pair of gloves. These gloves allowed me to keep my gloves on and still operate my iPhone using some special "magic" on the tips of my glove's fingers. This worked reasonably well. I had my hand warmers throwing off some pretty good heat as well.
I had intended to watch some ice racing at another track somewhat near Neosho. However my track contact from there told me that because of the cold weather only three drivers had agreed race. It wouldn't be worth it to make that trip.
The cold weather cancellation/reduction, in addition to the race at Neosho running a little long with the side-by-sides, sealed my fate on a trackchasing double today. Then just north of the place with the three drivers there was another ice race. That might have worked but the driving time to get over there looked like it wouldn't be worth the effort either.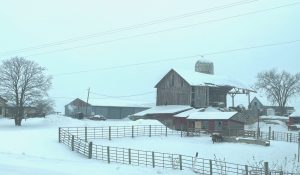 All of that being the case I headed west. What did I mean by West? Well there were three different racing opportunities on Sunday in different western locations in Wisconsin, Minnesota and South Dakota. However, every one of those locations would end up canceling their Sunday racing because of cold weather.
I get it if a guy from Southern California doesn't want to come ice racing because the weather is too cold. But if you live in Wisconsin or Minnesota or South Dakota can the weather really be TOO cold? I guess so. The location in South Dakota that I had considered was expected to have a high temperature of -9 and a low temperature of about -25. I guess it can be too cold!
With all of that being the case I would cut my trip short by a day. That was a good thing. I enjoy being out in the Midwest in the middle of the winter when there's a chance to see ice racing. I see no redeeming social value in being out in the Midwest in the middle of the winter with nothing to do.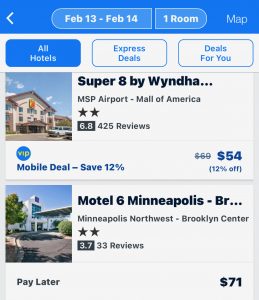 I grabbed a Sheraton Hotel for the more than reasonable price of $52 plus tax located right next to the Minneapolis airport. I've stayed in this location multiple times. As a matter fact I noticed that a Motel 6 property in the general area was selling for $71 plus tax. I thought to myself. Would I rather stay in a Sheraton for $52 or Motel 6 for $71? This was not a difficult question to answer.
On Saturday morning I had to get up at 5:30 a.m. California time to begin my ice racing day. I was standing on a frozen Wisconsin pond in 0° temperatures for 2 1/2 hours. I had driven round-trip some 600+ miles by the time I got to my hotel on Saturday night. All of that meant it would be a nice thing to sleep in which is exactly what I did.
SUNDAY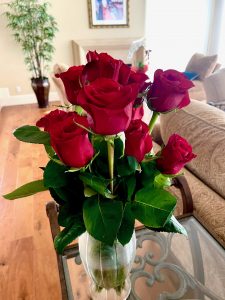 Today is Valentine's Day. The good thing about our anniversary being one day before Valentine's Day is that I can get a nice bouquet of flowers to cover both occasions with one delivery! Shrewd, huh?
Today I would catch a 2:40 p.m. flight back from Minneapolis to Los Angeles. It was a nonstop flight. The flight was wide open which meant there would be an open middle seat next to me. I could spread out and work on all of my future trackchasing plans and write my Trackchaser Reports for the tracks I've already visited.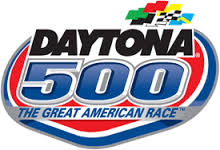 The Daytona 500 was scheduled for today as well. However, they had a strong rain probability which would either delay or cancel race. Whatever the case I will be recording the show. I will see it when it was finished and be able to bypass the incessant commercials.
I have now attempted to ice trackchase over the past two weekends. If everything had gone well I would've seen ice racing at five or six different locations by now. In point of fact I've only been able to see one ice race location as well as an indoor karting event down in Tennessee. Don't worry. I don't give up easily.
Next week I am bypassing a trip to the south in an attempt to catch three or four new ice racing tracks again in the upper Midwest. Temperatures are expected to be around 30°. They won't be canceling because of cold weather. They shouldn't be canceling because of lack of ice either because it has been so cold for the past two or three weeks.
It's hard to pass up ice racing opportunities when the season is only about six weeks long and sometimes shorter than that. I figure that next weekend and the weekend after that might be it for ice racing. Once in a while an ice group will run during the first week of March but not very often.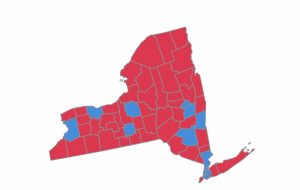 Those poor people in New York State haven't been able to have an ice race in more than two years. They need to get a piece of farmland and flood it. Then they can race there when the temperature has been 20° for weeks but that amount of cold still hasn't formed enough ice on their lakes.
Oh, one more thing. I was stupid this morning. When I left my hotel room I did a very complete search to make sure I didn't leave anything behind. Then when I checked out I noticed I didn't have my car keys. I told the desk clerk that I would need another key to check my room again for my keys. I went back to the room but still no keys.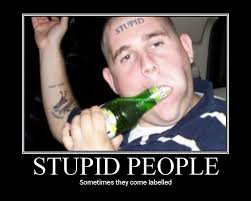 When I returned to the front desk I asked the clerk if anyone had turned in any car keys. She said, "Well, yes. What kind of car do you have?" I told her a Toyota and she handed me the keys! Duh! It's bad enough that I was stupid but I didn't need a stupid hotel clerk.
Today I was flying home on Sun Country Airlines. Sun Country is pretty much identical to Spirit Airlines. They are both discount airlines. They attract a very sketchy clientele.
There was a young man who have a very difficult time sitting quietly in his seat. He roamed up and down the aisles creating a good deal of ruckus. Then he started doing all of that without wearing his mask. Bad move young man. When we land you will be met by the authorities. I've seen it happen!
Soon the captain came out to join the discussion. This would likely not end well. I figured the guy had to be on something. You've got to be pretty screwed up to not wear your mask on an airplane. That is a lose lose situation.
That's about it. Once again it was a long walk for a short slide but sometimes that happens in trackchasing.
Good afternoon from Neosho Mill Pond in the Neosho, Wisconsin.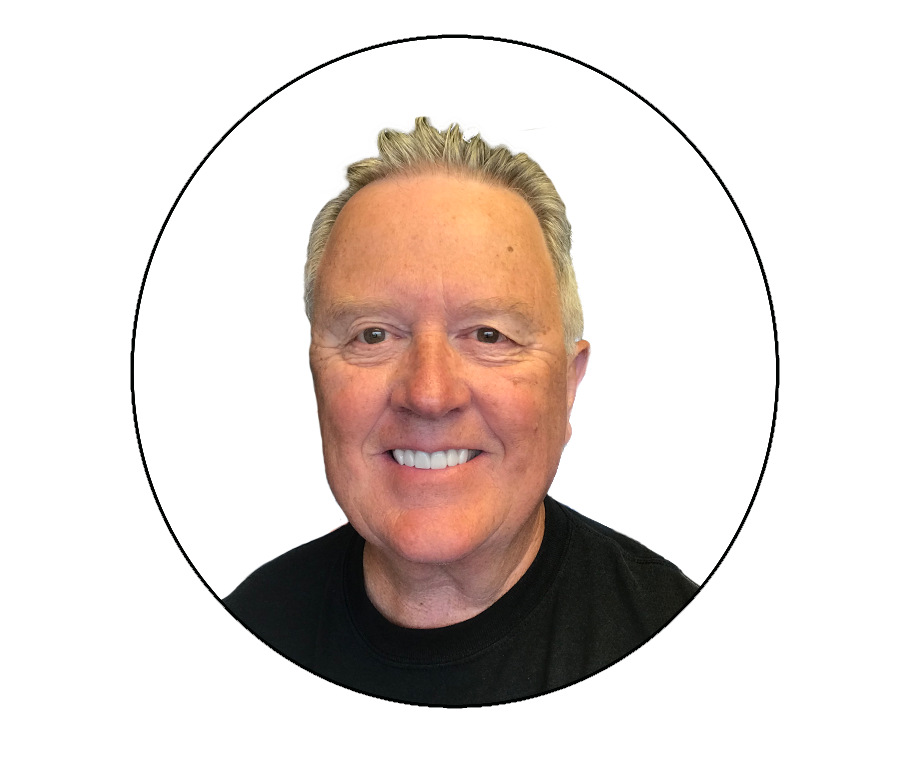 Randy Lewis – 85 countries – 2,676 tracks.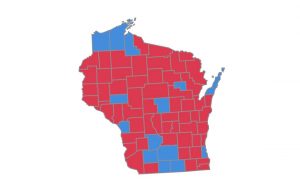 Wisconsin
The Badger State
This afternoon I saw racing at my 104th-lifetime track in the Badger, yes, the Badger State.  I hold the #4 trackchasing ranking in Wisconsin. I'm just two more tracks out of the third position. Wisconsin ranks #8, amongst all the states, in tracks seen for me in the U.S.
Here's a link to my all-time Wisconsin state trackchasing list. I have made 69 separate trips to Wisconsin seeing these tracks.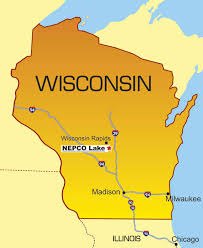 Thanks for reading about my trackchasing,
Randy Lewis
World's #1 Trackchaser
Peoria Old Timers Racing Club (P.O.R.C.) Hall of Fame Member
Wisconsin sayings: "Congrats on the new baby! Did you put her on the Packers season ticket list yet or no?"
"Or no?" is the default ending to just about every question Wisconsinites ask. Maybe we think it makes us sound more conversational or approachable… or maybe we just like to make things needlessly confusing. Does that make sense or no?
JUST THE FACTS
LIFETIME TRACKCHASER COMPARISONS 
The three most important trackchasing comparisons to me are:
Total lifetime tracks seen
Total "trackchasing countries" seen
Lifetime National Geographic Diversity results
Total Lifetime Tracks
There are no trackchasers currently within 785 tracks of my lifetime total.  Don't blame me.
Randy Lewis, San Clemente, California – 2,676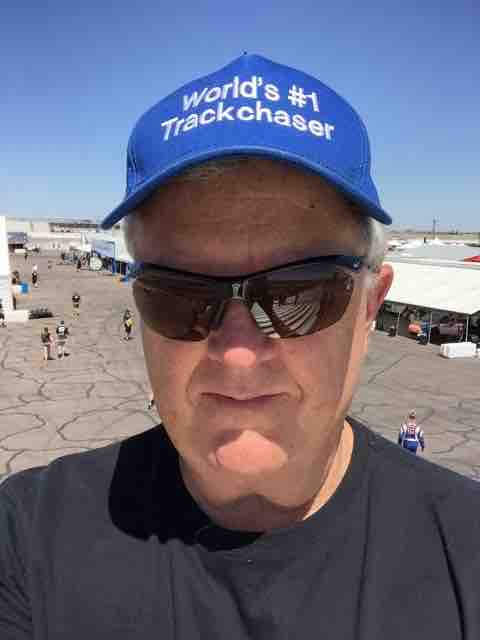 Total Trackchasing Countries
My nearest trackchasing competitor, a native of Belgium, has seen racing in more than 30 fewer countries compared to my lifetime total.
Randy Lewis, San Clemente, California – 85
Current lifetime National Geographic Diversity results
Randy Lewis, San Clemente, California – 3.96
That's all folks!  Official end of the RLR – Randy Lewis Racing Trackchaser Report
Click on the link below to see the video production from the racing action today.
Click on the link below for a photo album from today's trackchasing day.  You can view the album slide by slide or click on the "slide show" icon for a self-guided tour of today's trackchasing adventure.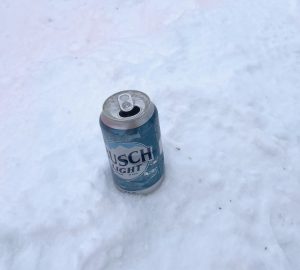 From SoCal to the Wisconsin ice bowl with lots of this and that in between