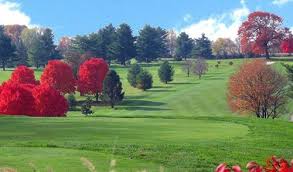 Greetings from Upperco, Maryland
.
.
From the travels and adventures of the 
"World's #1 Trackchaser"
.
.
Arcadia Carnival Grounds
Dirt road course
 Lifetime Track #2,484
The EventVideo PlusPhotos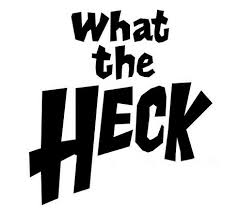 THE EVENT
I am a "trackchaser". So, what the heck is that? I get that question from racing and non-racing people all the time. This is a difficult question to answer. Why? Because after I do my best to respond people still say, "I've never heard of such a thing"!
Here's my best explanation.
Trackchasing is a three-pronged hobby. I'm a racing fan. I love to travel. I love to analyze opportunities to get the most out of everything while saving time and money.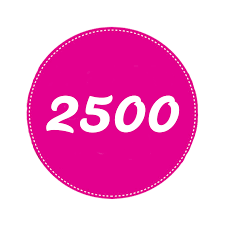 Trackchasing fills the need for all of the above. The racing part of my trackchasing has me trying to see wheel to wheel auto racing at as many different racetracks as I can all over the world. Yes, all over the world. So far things are going pretty well. I've seen racing at nearly 2,500 tracks in 80 countries. As a matter of fact, I've seen racing at more tracks than anyone else in the world.
Equally important to me are the things I get to see and experience over the "long and dusty trackchasing trail". I call these adventures "Trackchasing Tourist Attractions". You won't want to miss my "Trackchasing Tourist Attractions" page. Here's the link:  Trackchasing Tourist Attractions or my "Sports Spectating Resume" page, Sports Spectating Resume on my website at www.randylewis.org.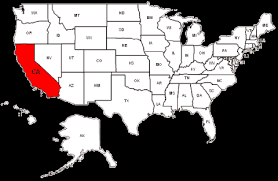 I live in southern California. Most of the racetracks in the U.S. are located well over 1,000 miles from where I live. As a matter of fact, my average trip covers 5,000 miles and more. I take 35-40 of those trips each season. In any given year I will travel well over 200,000 miles, rent more than 50 cars, and stay in more than 150 hotel rooms.
I get the chance to meet people all over the world. With trips to 80 countries and counting just getting the chance to experience so many other cultures, spend times in their homes and meet their friends is a huge reward for being in this hobby. I am indebted to several of these folks for their help and friendship.
It's takes a good deal of planning to do the above and not spend my entire retirement portfolio. I enjoy the challenge, the travel and every other aspect of "trackchasing". In reality, my trackchasing hobby is a lot like being with the carnival. I breeze into town, stay a little while and then head on down the road.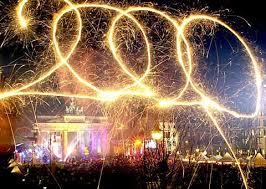 Today's adventure was one more of the 2,000 trips that have taken me up, down and around the proverbial long and dusty trackchasing trail.  If you would like to see where I've been and experience those adventures here's the link:
If you've got a question, comment or whatever please leave it at the bottom of this report.  It's very easy to do.  Or you can visit me on Facebook.  Thanks!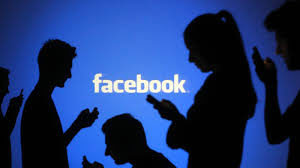 FOREWORD
Saturday, August 18, 2018.
Last night I slept overnight in a Walmart parking lot a couple of miles from the Minneapolis- St. Paul International Airport.  Not very many people have ever trackchased at the Arcadia Carnival Grounds in Upperco, Maryland. Of those that have do you think ANY OF THEM ever slept at a Walmart in Minneapolis the night before they went to the track? Does a bear $hit in the woods? Yes, the bear does. No the other trackchasers don't.
I would have preferred to sleep inside the secure area of the airport. However, the last flights leaving at night depart by 11 p.m. They don't start up again until 5 a.m. There was no way I can get inside the airport after leaving Hutchinson, Minnesota last night after 10 p.m.
I pulled into the Walmart lot at about 11:30 p.m. Normally a camper or two will have parked overnight there. There were none tonight. I simply parked near the center of the lot in a fairly well-lit area and leaned back the driver's seat. It's really a simple as that.
I woke up at 2:45 a.m. even though my alarm was set for 4:30 a.m. I needed to go to the bathroom. Once that was accomplished I tried to go back to sleep but couldn't. I decided to head over to the airport.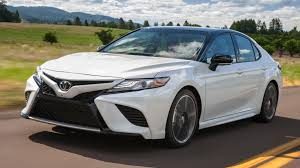 I returned my National Car Rental Racing Toyota Camry with more than 1,700 miles on the trip odometer. When I went to check in at the airport it was 3:50 a.m. The TSA pre-check line doesn't open until 4 a.m. It was a totally onerous experience to clear airport security like everyone else does. I can see why some people don't like to fly if they have to go through that process. For me, it's TSA pre-check all the way baby.
Today I was departing from the original plan. That happens a lot. There are all kinds of reasons why the original plan might not work such as weather, race date changes and simply a better opportunity in the form of Plan B. It looked like there might be rain in Ohio on Sunday. If they rained out in Ohio I would see only one race this weekend. If I went to the East Coast I had a better than average chance of seeing two new tracks, one today and one tomorrow.
I hopped on a 6 p.m. flight departure to Philadelphia, Pennsylvania. Philly was not my preferred location in relationship to the two tracks I would be visiting this weekend. However, I could get on that plane easily and that made all the difference in the world.
When I landed in Philly I tried to use the American Airlines Admirals club. I don't know if the gal was being a hard ass or not. That's what Philly is famous for right? She came up with a "rule" that would not allow me to enter the club this morning. I'm going to have to check out whether not she was bullshitting me or not.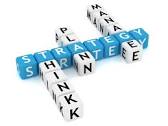 There is a ton of strategy needed to excel in the hobby of trackchasing. I think I may be the best strategist of anyone in the hobby and that's if everyone else combined all of their skills. Why would I make such a statement? Because I think it is true.
I would end up grabbing a seat in a remote part of the airport for about an hour. This would allow me to check out tonight's hotel reservation situation, confirm my travel times and begin to look at next weekend's airline possibilities. This was all necessary as I continue to move on down the long and dusty trackchasing trail.
I will have my Philadelphia rental car for just two days. However, by stopping to take just a moment to button up all of the details for this trip as well as a future trip I was delaying the pick-up time for my rental car. The later I picked up my car today on Saturday the later I could return my car on Monday. I didn't think I would need that extra hour but when someone offers you an hour you take it.
My long-time car rental trackchasing sponsor is the National Car Rental Company. I would estimate that nine out of every 10 rentals I take are with National. I use National because they offer me decent prices with outstanding service.

However, for this quick in and out trip I went with Costco Travel and their rental car partner Alamo. Alamo is a sister partner of National and the whole shebang is owned by Enterprise Car Rental. Alamo gave me a better deal than National today by about $50. I always like to say $50 is…..wait for it…..$50.
With National Car Rental as soon as I get off the bus or when I walk into their rental car parking garage I can select any vehicle I want. I can be driving away in 30 seconds. With Alamo it doesn't work that way. I have to stand in line with all of the other "regular" people. If I had to travel like regular people do I'm not sure I could do it.
Waiting in line at Alamo took about 10 minutes. I considered that ten completely wasted minutes. When my contract had been processed I walked out into their lot and had the choice of a grand total of three cars. I picked a Ford Fusion because it would get better fuel mileage than the SUV options.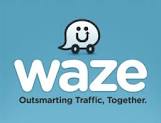 I got all of my gear stowed in the car. I was getting my directions from my Waze GPS system and enjoying the air-conditioned comfort on a 93° hot and humid day. At that point, the Alamo lot guy tapped on my window.
He told me he had a Ford Fusion hybrid model for me. It had just come up from the car prep area. He asked if I would like to have that because it would give me better fuel economy. What a nice gesture on his part. I took him up on his offer even though it was a little bit of a hassle to move my gear from one car to the other.
If you come to Philadelphia, even if you're not going to be in Philadelphia for very long, you want to have a cheesesteak. When most people think of cheesesteaks they think beef. However, I order my cheesesteaks with chicken.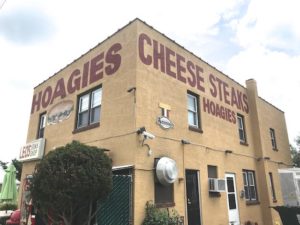 I remembered a cheesesteak place I had stopped at near the airport in the past. However, I couldn't remember the name. No problem. I simply checked Yelp and found out that Leo's Steak Shop was about 3 miles away. It came with a 4.5 star Yelp rating. I was shocked and dismayed to see that the famous Geno's had a 1.5 star Yelp rating. Frankly, I can never remember seeing a score that low for any restaurant anywhere. I have no idea what that's all about. Something's going on.
I found Leo's easily. When I walked in I was reminded that the staff and the customers did not look like me, they did not talk like me and they seemed pretty aggressive. Welcome to Philly.
I remember from my last stop how nice the staff was at Leo's. They were today again as well. I ordered a small chicken cheesesteak with peppers and extra mustard. "Extra mustard" is in the eye of the beholder I guess.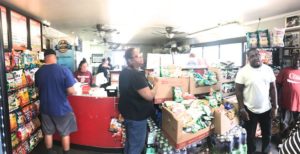 There were nearly 10 customers waiting for their sandwiches when I arrived. This was in the space that couldn't have been more than about 8' x 8'. Yeah these folks didn't look like me. I guess it could be said that I didn't look like them. Nevertheless, they were the nicest folks one could possibly encounter in a situation like this.
Pretty soon I was talking to one fellow about NFL football. He told me he had been out weeding his garden but it was too hot to work in the garden today. He wasn't going to cook in this heat. He decided to come get a cheesesteak and watch four NFL preseason games in the comfort of his living room recliner. If I hadn't been going over to Maryland for a race today I'm pretty sure he and I would've been drinking a couple cold ones and munching on cheesesteaks at his house. Real nice folks these Philly people even though their brash demeanor may turn some folks off with the first impression.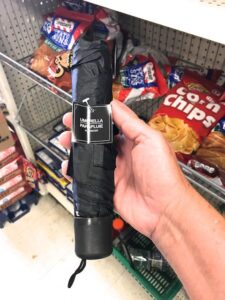 I was headed to Upperco, Maryland today. They were expecting an 80% chance of rain. Say what? That's right. I had avoided a race in Iowa today where the rain forecast called for only a 50% chance of showers. Why would I sleep in my car, take an early morning flight and head to a place where the chances for rain were nearly 100%? Would I need an umbrella? Maybe so. I stopped at a Dollar Tree and bought one. 
Yes, the devil is in the details. I avoided Iowa and their champ cart racing because it takes a small amount of rain to cancel that type of race class on a dirt oval. On the other hand, they were racing junk cars in Maryland.
Yesterday just before I went into the movies the Upperco volunteer fire department's track promoter Scott gave me a call. I was right in the middle of trying to figure out how to operate a street parking meter. It always happens that way doesn't it? However, Scott's call was important.
I had to confirm with Scott that no matter how much rain they got they wouldn't cancel the event. I explained to him my predicament of being in Minneapolis and flying on a jet airplane over to Philadelphia, then driving out to Maryland to see their four times a year race program. He understood. Scott is a major sprint car fan and loves the World of Outlaws sprint cars. As a kid he and his family used to go over to Bobby Allen's garage all the time.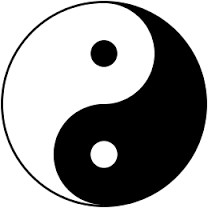 Some promoters are more interested in helping me with my trackchasing hobby than others. Luckily, most promoters see the value in a person like me attending one of their programs. Scott convinced me that unless it was a 40-day Moses get the arc rain storm they would be racing. He said that if there was lightning they might delay for a few moments but they would come back to the action. He told me the drivers actually preferred a wet and muddy surface. That was good enough for me. I was headed to Maryland.
I must tell you this. I was a little concerned about where I might be staying tonight. Last night I had slept in a Walmart parking lot. I didn't want to do that two nights in a row. It was going to be a five-hour drive from Upperco, Maryland to Sodus, New York the site of tomorrow's racing action.
Much of that drive would be through rural Pennsylvania and New York. This is pretty country from the scenery point of view but the services are right out of the dark ages. There's no variety, there aren't that many quality options and the prices are high. That was one other little problem as well.
I would be driving through Williamsport, Pennsylvania. Are you familiar with Williamsport? If not let me share this with you. Williamsport is home to the Little League World Series. When do they play the Little League World Series tournament in Williamsport? Right now!
I've been to Williamsport in the past to see the Little League World Series. It's quite an experience. I'm happy to tell you that I've seen the Little League World Series, the College World Series in Omaha, Nebraska and of course the "real" World Series… three times in three different places.
People from all over the world come to Williamsport, Pennsylvania during this two-week period. The area doesn't have that many accommodations to begin with. When a big crowd of tourists comes in, prices for hotels go up and hotel space is at a premium.
Williamsport was about right in the middle of my five-hour drive. That likely meant that anywhere from two hours south of Williamsport to two hours north getting a room would be hard. I was going to have to tackle that problem later today but it concerned me.
THE RACING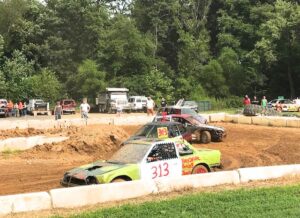 Arcadia Carnival Grounds – Upperco, Maryland
I didn't have any trouble finding the Arcadia Carnival Grounds even though it was out in the middle of nowhere. I paid my $15 admission fee and drove my car into the grounds. Lots of people were parked in their cars and could watch the racing from there. However, by the time I got there my best option would be to park my car where I could get out when I needed to get out and then watch the races on foot.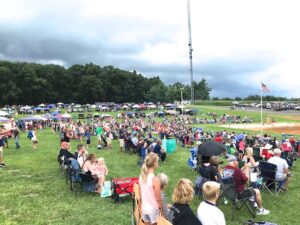 Sometimes it's difficult to plan ahead for events like this when you don't know exactly what the layout is like. Of course, because I fly to most of my races I can't bring a beach chair with me. Lots of people brought lawn chairs to the track today. There was really no formal grandstand seating à la the U.K. I'm going to guess that there were 2,000 fans in the house today most of which were sitting in a lawn chair sprinkled around two sides of the track.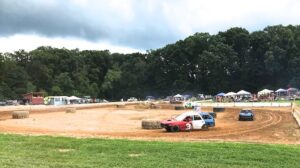 The track itself was a dirt road course. Imagine a hockey stick. Then cut off the top half of the hockey stick handle. What remains would be a shape similar to what the drivers raced on today.
There would be a large field of cars racing today. The racing was scheduled to start at 4 p.m. However, Scott told me they never really start on time and that 4:30 p.m. might be a better guesstimate for when the first green flag would fly.
I talked to Scott on the phone yesterday. He told me that I could find him in the pits today. However, I was on the spectator side of things. There was no convenient way to meet up with him.
I saw what looked like a track worker near the spectator seating area. I asked him to come over and meet with me briefly. He did just that. I told him I was wanted to pass along my business card to Scott the "track promoter". The guy looked at me a little funny.
He said, "I'm actually the track promoter". Scott runs the fire department but I run the races. Fair enough. I was meeting "Leroy" who did in fact run the races. He was also the flagman. I explained why I was there and gave him my card and asked him to pass it along to Scott since Scott had given me the initial information about today's racing. Leroy gave me a big smile and welcomed me to Upperco, Maryland.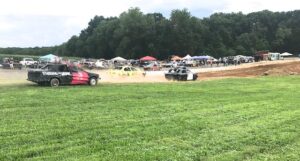 The track had a good announcer who both informed and entertained. He told us there would be three classes of race cars. Those classes would be small cars, big cars and 4 x 4's. Any questions?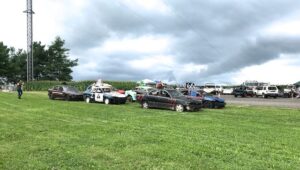 The cars lined up on a steep hill about 100 yards outside of the entrance to the track. When the countdown sounded they would race down this hill, which had mainly a grass surface, onto the track. This is when the length of the race got a little confusing to me.
The announcer explained that the winning driver would be the person who completed the most laps in a certain amount of time. However, he never did say what the time limit was. Toward the end of the race he would tell the crowd there was two minutes to go in the race or one minute to go or whatever. I don't know if every race had the same time limit or not.
I never attempt to get exact car counts by class. What does it really matter? If I told you there were 13 modifieds in the pits or 17 would it really matter? I'll just tell you they had a good car count or they didn't. Today they had a good car count.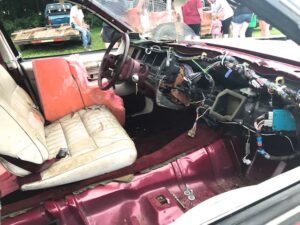 They started six cars in each heat race. The small cars raced first. I'm going to estimate they had 4-5 heats. Then the big cars came out and they had three or four heats. Finally the 4 x 4's raced with enough competitors to support two heats.
After each race was finished they took some time to work on the track, smooth out the rough spots and get rid of the cars that had stalled in the previous race. This took about 10 minutes and sometimes a little bit more.
With so many heats, it was well past 6:30 p.m. or 2 1/2 hours past the scheduled start time when the first round of heat races were finished. I couldn't exactly tell from the announcer if they were going to have another round of heats or move into the features. Following the first round of heats they were going to an intermission and would come back with a kids power wheels race.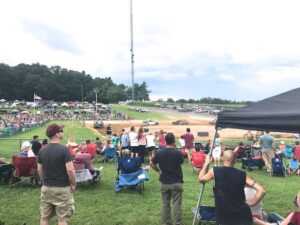 This type of racing gets a little repetitive when one group of junk cars moves onto the track, does their thing and is replaced by an almost identical looking group of junk cars for the next race. I guess that line of thinking could be said about lots of forms of racing. I figured after I had seen more than two hours of heat racing and seen every car race. There was no need to hang around much longer. I got my $15 worth of entertainment.
The last portion of the show today would be a demolition derby. I'm not sure how many cars came for that. I'm not sure if some of the cars that raced today would be in the demolition derby.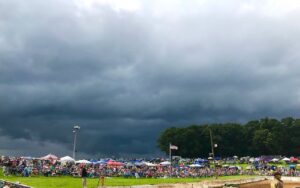 The big elephant in the room today was the weather. The advanced rain forecast had vacillated from 80-100% for today. When I showed up this afternoon the rain forecast was down to only 40-50%. However, when huge black clouds moved in at the beginning of the show I was happy I had stopped at Dollar Tree to acquire a one-dollar umbrella. Would a one-dollar umbrella really work? It looked as if we were about ready to see.
Somewhat miraculously, despite falling temperatures, those black clouds moved on without a drop of precipitation. I thought we were in the clear. Not exactly. Toward the end of the first round of heat racing it began to sprinkle and some folks brought out their umbrellas. I thought that was a bit premature.
I think the Upperco volunteer fire department has a pretty good gig going here. 2000 fans. $15 apiece. Concessions were very reasonably priced.
I have no idea what the racing purse was for the competitors. I'm going to guess it wasn't all that much. It's good to see that a rural volunteer fire department has a creative idea like this that generates revenue four times a year. Yep. The UVFD has a good money-maker here. I don't know exactly why it took me so long to come over to Maryland for this show.
AFTER THE RACES
From Maryland I needed to head straight north. I would end up driving through Pennsylvania and into New York. It was nearly 7 p.m. when I left Maryland. I would need to stop here and there for gas, food etc. I wasn't going to get to my destination of Sodus, New York tonight. No problem with that. I could do some of the driving tomorrow morning.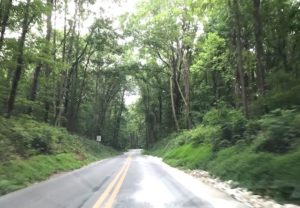 I would be driving through lots of smaller towns. Priceline.com does not work all that well in smaller towns. It looked as if I might be able to reach Corning, New York before midnight. I decided I would stay in Corning.
On the way to New York I ended up driving through Williamsport, Pennsylvania. I got stuck in a little bit of traffic from people leaving one of the Little League World Series preliminary games tonight. I would love to have caught one of those during this trip like I did a few years ago. However, I don't think their schedule and my schedule were going to lineup.
On the drive up to Corning I noticed an electronic temporary highway signed. It read, "Fish musical festival canceled." I had no idea what that was. I had no idea that I was going to directly benefit from this cancellation. I didn't even know why they canceled either.
From the road I called the Corning Inn a place I found on Booking.com. I asked what their rate was for the evening. The clerk told me it was $90 a night plus tax. The East Coast is expensive for your basic budget motels. I did my best to negotiate the price downward but this was not the proprietor's first rodeo. We agreed on $90 plus tax and I give him my credit card to secure my room.
When I checked in the motel owner told me how lucky I was to get a rate of only $90. Really? "Why was that", I asked?
He told me that because of super heavy rains and related flooding the Fish musical concert to be held nearby had been canceled only two days ago. The event was expected to draw 35-40,000 people. All of those people had to stay someplace. That meant hotel rates would be jacked up.
He told me he had sold his rooms for $160 each to the musical guests. Then when they canceled he went back to more normal pricing. Now I knew how I have benefited personally from the big Fish musical festival cancellation.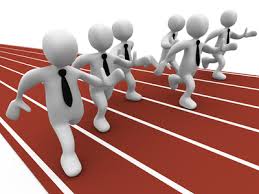 It had been a busy day. I think if you read very many my reports you can pretty well see why my fellow competitors have a hard time matching my results.
Last night I slept overnight in a Walmart parking lot in Minneapolis, Minnesota. I grabbed a jet airplane from Minneapolis to Philadelphia. Then I drove a couple of hours over to Maryland. I saw my race. Now I was driving three or four hours up to Corning, New York to be well-positioned for tomorrow's trackchasing activity in upstate New York. For most people that's a pretty busy day. For me it's what I do pretty much every weekend.
Good evening from the Arcadia Carnival Grounds in Upperco, Maryland.
Randy Lewis – 80 countries – 2,484 tracks.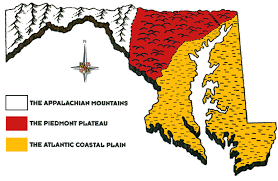 Maryland
The Old Line state
This afternoon I saw racing at my 6th lifetime track in the Old Line state, yes, the Old Line state.    I've seen six or more tracks in 48 different states.
Thanks for reading about my trackchasing,
Randy Lewis
World's #1 Trackchaser
Peoria Old Timers Racing Club (P.O.R.C.) Hall of Fame Member
Maryland sayings:  "What a bunch'a chicken neckers."
If you're not from the eastern shore, you're a chicken necker. This saying is said to originate from locals making fun of tourists, who use chicken necks to catch crabs.
QUICK FACTS
LIFETIME TRACKCHASER COMPARISONS 
The threemost important trackchasing comparisons to me are:
Total lifetime tracks seen
Total "trackchasing countries" seen
Lifetime National Geographic Diversity results
Total Lifetime Tracks
There are no trackchasers currently within 665 tracks of my lifetime total.  Don't blame me.
Randy Lewis, San Clemente, California – 2,484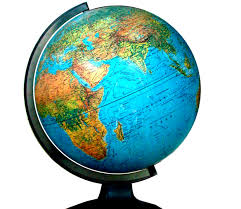 Total Trackchasing Countries
There are no trackchasers currently within 25 countries of my lifetime total. 
Randy Lewis, San Clemente, California – 80
Current lifetime National Geographic Diversity results
Randy Lewis, San Clemente, California – 4.14
That's all folks!  Official end of the RLR – Randy Lewis Racing Trackchaser Report
Click on the link below to see the video production from the racing action today.
Click on the link below for a photo album from today's trackchasing day.  You can view the album slide by slide or click on the "slide show" icon for a self-guided tour of today's trackchasing adventure.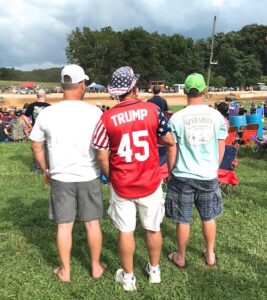 A very unique Maryland racing experience