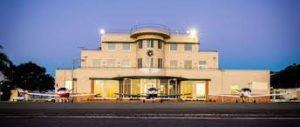 Greetings from Archerfield, Queensland, Australia
.
.
From the travels and adventures of the 
"World's #1 Trackchaser"
.
.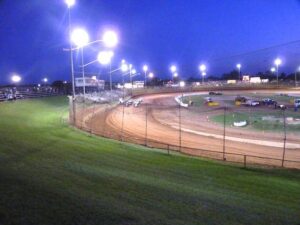 Archerfield Speedway
Dirt oval
 Lifetime Track #1,811
The EventVideo PlusPhotos
THE EVENT
I have had the opportunity to follow my trackchasing hobby all over the world.  As this is written I have seen racing in 63 countries.  My lifetime track total is over 1,800.  Long ago I wrapped up seeing racing in every American state.
Trackchasing internationally is the most fun.  In addition to the racing there is so much to see and do in a foreign (to me) country.  Australia is one of the best places for both racing and touring.
Today's adventure was one of more than 1,500 trips that have taken me up, down and around the long and dusty trackchasing trail.  If you would like to see where I've been and experience those adventures here's the link: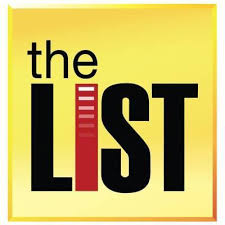 If you've got a question, comment or whatever please leave it at the bottom of this report.  It's very easy to do.  Or you can visit me on Facebook.  Thanks!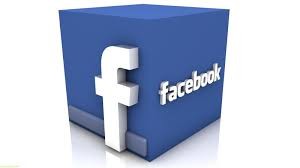 FOREWORD
From the travels and adventures of the "World's #1 Trackchaser"
"RANDY, DO YOU MEAN THE 'REAL' AUSTRALIA?"
Editor's note #1: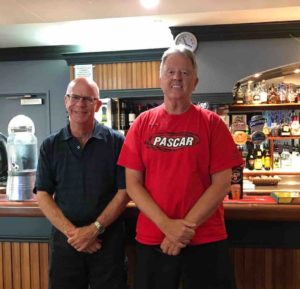 I frequently get to be interviewed by local track announcers.  Most of the time those interviews don't get recorded.  However, tonight's interview with Australian announcer Bob Leyden (above 2017) was captured in its entirety.  If you'd like to hear what we talked about in this free-ranging give and take click on this link:
Talking trackchasing 'down under'
Editor's note #2:
This would be my third trip to Australia.  In researching my past trips to Aussieland this little anecdote popped up.  I thought you might enjoy reading it.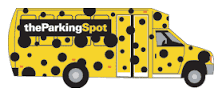 "I rode the shuttle bus of a major hotel chain over to the parking garage in Los Angeles.  Prior to leaving on our trip to Australia, I had been watching a "travel scam" TV show.  One of the things they warned about was someone stealing your parking ticket from your parked car.  Normally, I just put the ticket in the sun visor, so I can always find it when I return.  After hearing this show, I mentioned it to Carol and she placed it in a secret hiding place in the car.  The only drawback to this plan was I couldn't remember her secret hiding place after being gone for two weeks. 
Not to worry, I was born to talk my way out of things like this.  The daily parking charge was $13.  When we arrived at LAX on Christmas Eve, nearly every major airport parking lot was full, so we did not have a wide choice of places to park.  At the cashier's booth, there was a sign that read, "Lost parking ticket pays daily maximum rate of $30".  Let's see, the daily maximum rate for 14 days at 30 bucks a day would be a hefty $420.  Even for the Rick Hendrick of trackchasing that seemed like a lot. 
It was now 5:15 a.m. and it was just the cashier and me.  Who would win?  I was honest and told him we had been away for 14 days and that I couldn't find my ticket.  He said, "No problem, let me calculate your charges".  After a few minutes of busily putting 14 days and $13 per day into a financial calculator, he said I owed $182.  That seemed fair to me.  At least he wasn't going to try to charge me the bogus $30 per day lost parking ticket rate.
I told him I wanted to pay with a credit card.  He said no, I couldn't pay with a credit card it would need to be cash.  That seemed a little odd.  I only had about $10 on me, so I wouldn't be paying with cash.  I told him that if he wouldn't take a credit card, I would have to pay by check.  He said that was OK and told me to make it out to him.  It was early in the morning and I had been sleeping through most of the conversation…..until now.  It's highly irregular (that's the businessperson speak in me talking) for a cashier at a major hotel to ask for the parking fees to be paid to him personally.  Something was going on.
I like to play "when something is going on".  I owed the parking garage by rights $182.  Maybe we could do a little negotiatin'.  I like negotiatin'!  I looked at him and said that if I had to make it out to him, I could only go for $150 not $182.  He said that would be OK.  I pulled a check out (Carol only gives me a maximum of three checks at a time.  It's part of a streamlining of paperwork effort on my part, and financial control on her part!). 
As I began to write out my check, it started to crystallize in my brain that possibly the hotel chain was never going to see any of the parking money I was about to spend.  I didn't really have a problem with that.  At this point, I was saving $32 but the parking attendant was making $150.  Maybe the playing field was a little out of balance.  I wrote the check for $100 and told him that's all I could pay.  He accepted the payment and offered, "You aren't going to tell anybody are you?"  No, I wouldn't tell anyone, although I do have the guy's name.  I saved $82 off the regular parking rate and that made the morning good.  It was good theatre to see a rural Illinois working class boy who grew up in the local bowling alley hustling adults at the 8-lane Bowlairo Lanes dealing with a Los Angeles street smart Hispanic kid.  I give him credit for being creative but don't know how long he will be able to hold on to his job with this approach."
THE KEYS TO THE TRIP
I am not spoiled I simply am accustomed to "preferred options"……………more in "Advance Preparation".
Lefts are easy; rights are scary………………more in "Day 3 – Saturday".
Tonight's track 'interval' was most interesting…………..details in "Race Review".
WHERE HAVE YOU BEEN? 
That would be a legitimate question to ask.  It HAS been 13 days since my last trackchasing adventure…down in southern Georgia at the brand spanking new Needmore Speedway.  During those thirteen days that were "off" from trackchasing Carol and I did go "racechasing" at the "Turkey Night" midget racing program at the Perris Auto Speedway on Thanksgiving night. 
Entertainment Diversification Update 
2012 Goal:  22 full weekends (a full weekend is Friday, Saturday and Sunday) away from trackchasing.  This goal is in place to keep my free time in perspective.
Current results:  19 weekends off through November 28, 2012
There are five weekends remaining in 2012.  My current plan is to trackchase over two of those weekends.  That would put be EXACTLY at my goal of having 22 non-trackchasing weekends.  At Procter & Gamble we used to say, "You get what you measure".  It's true!
PRE-TRIP
ADVANCE PREPARATION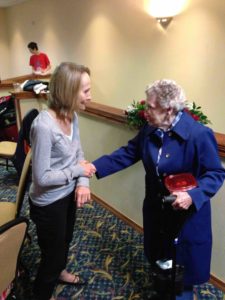 My 94-year-old aunt Grovetta weighed in on this one. 
It was Wednesday night.  I was sitting in my office just a few minutes before dinnertime.  At the Lewis household, we eat dinner religiously (yes, with a pre-meal prayer) at 5:30 p.m. each night.  Of course, I do take Carol out to dinner more than half the time when we're in San Clemente.  I figure that since she makes me a hot breakfast and a hot lunch when I'm home it's the least I can do.  At a recent family wedding my 94-year old great aunt, Grovetta, agreed that since I was a little boy I was "spoiled".
Carol has often said that I truly am spoiled.  She says my grandmother spoiled me.  If my grandmother (Thelma) were alive today she would be 105 years old.  That would put her eleven years older than Aunt Grovetta whose family we used to visit all the time.  At our niece's wedding in October I couldn't help but ask Aunt Grovetta if Carol's assumption that my grandmother had spoiled me was true.  Aunt Grovetta cannot tell a lie.  "Yes" she said, my grandmother had spoiled me.  According to Grovetta "Thelma would always be saying Randy needs to sit at this place around the table and he won't eat everything we serve.  We have to have special food for him".  I don't dispute any of these recollections.  Although Carol says I was spoiled I say I just became accustomed to "preferred options".
This trip to Australia started just 24 hours after I thought about doing it!
On a cool Wednesday evening, I was examining my trackchasing plans for the remainder of 2012.  If I didn't go anywhere this weekend I would beat my 2012 goal of taking 22 weekends off from trackchasing by one.  There was no need to BEAT my goal. Just meeting my goal was good enough for me.
Somehow the thought came into my mind to "check Australia".  I knew their season was just getting under way while ours in the U.S. has tapered down to almost nothing.  The real question was could I get there?
I did a quick check.  It looked as if I could get there if I left in 24 hours.  At just about that time Carol came cruising by my office to confirm I would be ready for dinner.  "I just came up with a plan for this weekend" I told her.
"I'm going to Australia!" was my announcement.  Would Carol want to go?  This is December.  Carol doesn't travel in December (due to Christmas prep) so I knew she would have ZERO interest in flying to Australia.  However, I do expect her to take a 5,000-mile round-trip with me NEXT weekend despite it being her "busy" time with the holidays.
My announcement to her that I was going to Aussieland surprised her and it didn't.  She's pretty used to my making pronouncements like that after all these years.  All she could do was raise her arms over her head in an attempt to replicate the shape of the country of Australia.  "You mean THIS Australia right?"  I did.
THE RACE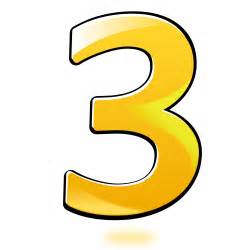 Australia – Country #3. 
This would not be my first trip to Australia.  Back in 1989 Carol and I made our first trip "down under".  That was more of a tourist trip but we did see racing at one track, the Parramatta City Raceway.  We would not return until 2004-2005 when we saw seven more Australian tracks over the Christmas/New Year's holiday.  Although I had now seen racing in 63 different countries, Australia was one of the earliest.  Australia was just the third country where I had trackchased behind the U.S. and Canada.
Trackchasing in Australia is easy.  First, they speak English.  Their racing, along with Canada, the United Kingdom and New Zealand is nearly identical to how we do it in the U.S.  I have a database of more than fifty Aussie tracks.  Most of them have websites.  Unfortunately, many of the tracks are located far from each other.  That means they have the luxury of mainly all racing on Saturday nights.  That's not so good for trackchasing.  However, I did quickly find a Saturday night option and a Sunday afternoon program.  That was good enough for me, "I had a race".
THE VISA
We are truly headed toward a paperless society. 
I did a quick search of the U.S. Government State Department website to see if I needed a visa or anything else to visit Australia.  This site has been invaluable to me over the years.  You can't just "show up" on the doorstep of many countries.  If you do, they might not let you in.
I followed the link on the U.S. Government site to the Australia "entry/exit requirements for U.S. Citizens" (Aussie visa requirements).  There I could see that I would need an "electronic" visa.  For just $20 Australian dollars I ordered my visa.  The visa would be electronically "linked" to my passport.  That meant when the Australian customs folks "swiped" my passport electronically it would show I had paid for my visa.
I'm sure there are lots of people who travel to Australia from the U.S. every year.  That means there are lots of "electronic twenty-dollar bills" being generated for the Australia government.  I hope they put it to good use!
TIME ZONES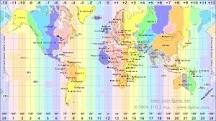 When you travel more than 16,000 miles you're going to have to change your watch.
I don't want the above headline to be misleading.  I do not wear a watch.  I have a perfectly good Rolex gold Presidential watch sitting in the drawer of my office credenza.  When I got my first iPhone my watch went away.  I use my phone as my watch.  Please don't pass this information along to any "bad guys".  If I ever want to wear that Rolex again I hope to just turn my office chair around and grab it.
Just like riding the bus.
In case you didn't know it Australia is not exactly "next door" to our little place in San Clemente, California.  In point of fact the Sydney, Australia airport is some 7,528 miles from the Los Angeles International Airport.  Of course, I wouldn't be staying in Australia forever.  I would have to come back.  The round-trip flying distance, including a separate round-trip ticket from Sydney to Brisbane and some bus/train riding would be 16,132 miles.  Flying for me is like riding the bus might be for some other folks.  I just get on and when I see my "stop" coming up I get off the airplane.  Make sense?
This little detail almost slipped past me.
The time zone in Sydney is 19 hours ahead of what we have in Los Angeles.  When it's today at home it's usually "tomorrow" in Australia.  There were certain aspects of this arrangement that nearly "slipped by me" during the planning stages of this trip.
I planned to leave on Thursday night.  That made me think I would land on Friday morning.  Then I would return home from Australia on Monday morning.  I figured that would put me back in California on Tuesday.
Of course, I had that BACKWARDS.  Actually, when I left on Thursday night I would not be landing in Australia until SATURDAY morning.  Then when I left for home on Monday afternoon I would get back home on Monday MORNING.
I was planning this trip on Wednesday night.  I did not figure out the above paragraph until I went to check in for my flight on Thursday evening, just four hours before my departure.  This "oversight" could have been a real "deal-breaker" for this trip but I was able to work around it.  I will tell you more about the impact of this "foible" below.
BOOTS ON THE GROUND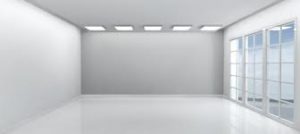 I had no advance contact with anyone from Australia.
Frankly, there were NO "boots on the ground" for this trip.  I didn't talk to a single soul, other than Carol, as I prepared for this trip.  There was no way those "Dreaded East Coast Trackchasers" could intercept the information about this trip.  I took what the Australian websites had to say about their races schedules as "gospel".  Based upon a couple of schedule pages I was willing to fly more than 15,000 miles to see just two races. 
THE TRANSPORTATION
Los Angeles to Sydney to Brisbane to Sydney and back to Los Angeles.
In reality, this was one of the simpler airline itineraries I've had in all of 2012.  Long-time readers would have to agree with that.  There wasn't much chance of getting lost.  If I got on the first plane I would be golden.  If I didn't I would be tin.
CURRENCY
What should be done with money you've earned? 
Carol and I have been married for more than 40 years.  During all that time, we have led a pretty responsible financial life.  I don't know how much money we have.  I have always been accused by the more envious in the trackchasing group as being "some rich guy".  However, financial statements have never been required in the hobby.  Therefore, I don't really know which people have an advantage and which don't. 
However, if the best-selling book, "The Millionaire Next Door" (The Book) is accurate with its research the wealthiest trackchasers are not who you might think they are.  By the way, I vehemently disagree with one of the major premises of this most popular book.  They seem to indicate that earning your money and saving it is a virtue.  I disagree.  Money earned is to be spent.  Note, I did not say overspent.  However, earning money just to save it seems like a complete waste to me.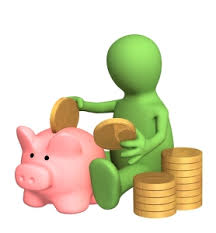 Carol must know how much money we have but she doesn't tell me.
One of the reasons I don't have a complete handle on our net worth is the "stash of cash" that Carol maintains from every foreign country we have ever visited.  When I tell her that we/I are planning a trip somewhere she scurries away to some secret place.  In almost no time (unless she is busy preparing my breakfast or lunch) a small cellophane bag appears on my desk plump full of the local currency we will need.
Mind you we had not been to Australia since the beginning of 2005.  Nevertheless, when I informed Carol that Australia was next on the list a plastic packet of Australian "dollars" landed on my desktop.  Wow!  That Carol provides some pretty fast currency service.
Like I say I don't know where she stores this cash.  I have no idea how many country denominations she has accumulated.  I don't have the foggiest notion how MUCH money there is.  For all I know we could be very wealthy people when our foreign cash stash is factored in.
WEATHER

I could have taken the easy route on this. 
Folks, I'm sitting on a 547-day trackchasing "rainout-free" streak.  I had never gone an entire calendar year without being rained out.  However, in 2012 I have not had a single day of trackchasing rained out. 
Wouldn't it be better to just "call it a day" for 2012?  Yes, just sit on the porch and wait for the clock to strike twelve on New Year's Eve.  If I did that I would be 100% assured of having, for the first time ever, an entire calendar year of rain-free trackchasing.  Yes, that would be the EASY way to do things.
However, I don't exactly roll that way.  I like to take chances.  I was willing to fly all the way to Australia knowing that I could be rained out.  In Australia, like the U.S., their dirt tracks will not run in the rain.  If it rains, they will cancel.  If they cancel without my seeing a race, my rain-free streak is stopped. I was risking what I've been anticipating for months now…..a completely rain-free calendar year of trackchasing.
OVERNIGHT ACCOMMODATIONS
International Date Line, Prime Meridian?  Who can remember all that stuff? 
I'm going to be gone from home for four evenings (if I make my flights).  The first and last of those nights will be spent on an airplane.  That means I will be "on the ground" for just two nights in Australia.
My "original" but erroneous line of time zone thinking had be in Australia for Friday, Saturday and Sunday nights.  I'm glad I didn't make any non-refundable hotel reservations for Friday night.  If I had then I would have had to forfeit my payment.  My actual itinerary called for a Thursday night airline departure and a Saturday morning airline arrival.
You can't really fault my initial logic can you?  How many folks would think that a 14-hour flight would have them leaving on Thursday night, skipping Friday ENTIRELY and then landing on Saturday morning?  I think I remember something about the "International Date Line" (IDL) from sixth grade geography.  Of course, you know that the International Date Line is on the opposite side of the earth as the Prime Meridian.  I had no idea it would have been better to listen more closely in school than torment those stupid girls.
THE RENTAL CAR
Lefts are easy; rights are scary. 
I'll have a rental car in Brisbane.  I rented one from the SIXT rental car company.  I've had good luck with them in the past (Poland and Austria).  They drive on the left side of the road in Australia.  That will be fun after a 14-hour flight and a 19-hour time zone change.
NAVIGATION
Old school? 
I might be going "old school" with navigation on this trip.  I only expect to driving about 50 miles.  I actually printed out directions from my Google Maps program.  I might also rent a GPS unit from SIXT.  We'll see.  I figured with so little driving these methods would do the trick.
Garth, my friendly but semi-retired GPS buddy, doesn't do Australia.  My iPhone would work for GPS in Australia but the cost for such a small amount of use would be prohibitive.
THE TRAVELING COMPANION
Do you need to update your "tapes"? 
Carol won't be coming along on this last minute faraway boondoggle.  Some people have what I think is a misinformed impression about Carol's trackchasing participation.  Some folks think she doesn't travel much.
If you are comparing Carol's travel to mine I think such an assertion would be accurate.  However, if you compared Carol's travel to anyone in the general public Carol travels in the top 1/10th of one percent of everyone in the world.
So far, Carol has traveled 40,946 miles exclusively for trackchasing.  This does not include her twice annual Hawaii visits or trips to family events etc.  With those miles included she will be well over 50,000 miles of travel each year.
Now I ask you.  How many people do YOU know that will travel on airplanes and rental cars for a distance of more than 50,000 miles in a year's time?  If you have the impression that Carol does "not travel" you might have to challenge the playing of "old tapes" as we used to say in the corporate world.
THE SUMMARY
Difficult but definitely doable.
The most difficult part of many trips is just getting there.  With racetrack websites so readily available finding out when and where a race will be is easy.  I do remember National Speedway Directory founder Allan Brown telling me he didn't think track websites would ever "catch on".  At the time, I strongly disagreed with that line of thought.  Today virtually all weekly tracks have an internet footprint.
Weather forecasting apps along with my "turn on a dime" airline capabilities allow me to rarely be derailed by bad weather.  So, finding a race and finding a race that will happen in decent weather isn't all that hard.  However, getting to the racetrack is the biggest challenge.
Considering I live in California just getting to most tracks in the U.S. requires some doing.  Then if you're going to do this hobby on an international basis, it's even more difficult….but doable.
Thursday – Day 1 – The adventure begins from Los Angeles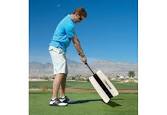 Golf? 
Today was a noteworthy day in my trackchasing career.  I resigned from the Bella Collina Towne and Golf Club after being a member for 18 years.  Yep!  By the time you read this I will no longer be a "country club" member.
"But Randy, I know that you've really enjoyed golf.  What's up with this decision?" the concerned Trackchaser Report reader might likely be itching to ask.  The answer is simple and it is complex.
In order to play golf well, and therefore enjoy it, you have to play "pain-free".  My lower back has been bothering me for the better part of two years now.  It's not good enough to play pain-free.  It's not good enough to play up to what my capabilities are in my opinion.
To add fuel to that fire it's not a financially astute option when I only play 5-6 times per month.  To some people playing that often is a lot.  However, many of the people I play golf with average 15-20 rounds per month! 
When you can't play well because of discomfort and it's expensive then playing the same game with the same people just isn't "worth it".  Of course, this is a subjective judgment.  If my back condition ever improves I wouldn't be surprised to see me back at the club.  However, as the current situation exists that could not happen for one full year.
Will this decision increase my trackchasing?
Some of you may recall that I had rotator cuff surgery several years ago.  When that happened, I was away from golf for six months.  That's when I REALLY got into trackchasing.  At the time, I was retired and could not play golf.  I upped my trackchasing game to well over 100 tracks per year.  I really don't see that happening with my hiatus from golf this time, but then I guess you really never now.
I played my last round as a member of the club today.  I was fortunate to have pals Charlie Hulse and Glenn Aichele to play with.  We had a nice time on a cloudy misty weather day in San Clemente.  I finished that round of play with a score of 82 from the white tees.  If I was 100% physically I could have played into the lower 70s.  Maybe I will again someday.
Following golf Carol and I had a nice dinner at home.  Then I was off to the airport.  Little did I know how close I would come to having this trip completely scuttled.
My 2012 Los Angeles World Airport parking sponsorship had expired.
Not expecting to trackchase much in December I didn't renew my Los Angeles World Parking sponsorship for the month.  I did have a full sponsorship for the last two days of November.  I would have to be "creative" to make this work for the first three days of December.  As this time, and with prying eyes looking on, I don't want to tell you what "creative" means.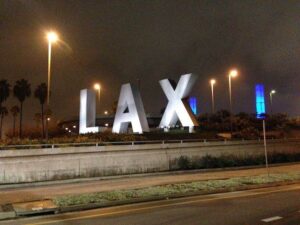 This 7,500-mile flight appeared to be a piece of cake.
My United Airlines flight from Los Angeles to Sydney, Australia was leaving at 10:10 p.m.  With a flight distance of 7,528 miles it would take some 14 hours to get there.  Of course, I was flying standby.  However, the plane had plenty of seats.
I was number six (of nine) standby passengers trying to get one of 26 open seats.  In the past I had thought about trackchasing during Australia's summer months (our winter).  However, the flights were always too full to make the standby option work.  That's why when I saw the "flight availability" option looking so good I was on this idea quickly.
Would 'Weight and Balance" do me in?
There is one aspect of standby flying that most people, including standby fliers, don't give much thought too.  That is "weight and balance" issues.  Most people understand that if you are a standby flier and there is an open unsold seat then the standby flier will get that seat.  If doesn't cost the airline much more to let airline employees and their dependents get to travel in this fashion.
However, every airplane is only permitted to travel with so much weight.  What makes up the weight of a flight?  Lots of things.  First, there's the weight of the empty airplane and the fuel required to make the trip.  Then there are passengers and their baggage.  Passenger planes also carry "freight".
When all of this is factored in there is a "maximum" weight the plane is allowed to have before it can be officially cleared to fly.  Depending upon weather and traffic conditions more or less fuel may be required.
The weight of passengers and their baggage is "rounded" so that a common figure is assigned to each passenger (check with J.J. on this) and their baggage.  In the winter time, each passenger is given a higher rounded weight because of winter clothing and other things.  With the rounded weight idea, it doesn't matter if the plane is taking a flight full of summa wrestlers or a load of Russian gymnasts.
Then there's freight.  It's expensive to ship things by air.  It would not be unusual for the freight revenue to be greater per cubic foot that the fare a passenger might be paying.  Whatever freight revenue might be it would SURELY be greater than the revenue the company would be getting from standby passengers!
What seemed like a 'piece of cake' would not be.
Today they were taking a long time to clear the nine standbys considering there were now more than the original twenty-six open seats.  That was unusual.  After a while that got me a little bit concerned.  Then when I heard the P.A. announcement I got a LOT concerned.
They were having "weight and balance" issues.  We were being told they would have to "get back to us" on whether any standby passengers would get on the plane at all.  I was #6 on the list.  I waited.
I needed to take evasive action.
The United Airlines flight was scheduled to leave at 10:10 p.m.  It was now 9:59 p.m. and they still have not made a decision.  I needed to take action.  I needed to try to control my fate with the limited control I had over my situation.
I looked down at my iPhone.  Staring up at me was the Delta Airlines app.  They had a flight leaving just twenty minutes after United Airlines at 10:30 p.m.  If I couldn't get on United maybe I COULD get on Delta.  I checked the status of that flight.  They had already cleared their standbys (30 minutes before flight time).  They still had more standby seats.  I used my iPhone to list for the Delta flight just in case.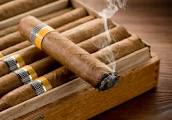 Close but no cigar.
Soon there was bit of good news from United.  They cleared the first two standbys.  Now I was only four seats away from making the trip.  However, it didn't look good from here.  It was now 10:07 p.m.  The flight was leaving in three minutes.  Soon the final word came.  There was just ONE seat remaining to be given.  The flight would go off with well over 40 seats unoccupied.  "Weight and Balance" had done me in.  I would not be flying to Sydney on United Airlines.
I had only one option left.  That would be the flight to Sydney on Delta Airlines.  If I missed that flight the entire trip would be off.  Waiting until tomorrow night's flights would not get me to Australia in time to make the trip worthwhile.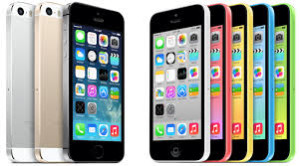 Now I was really glad I had an iPhone.
I had already listed with my iPhone for the Delta flight but had not checked in.  That flight was leaving in 23 minutes.  However, I had a logistical problem.  I was in terminal 7 at LAX.  Delta is located in terminal 5.  Many of the seven terminals at LAX are not connected.  That means to get from one to another a passenger must leave security, go to the other terminal and come back through security a second time.  There was not time for that.
It had been a good idea to list for the Delta flight while I waited to see if I would get on the earlier United Airlines flight.  I had another ace up my sleeve.  I knew of a secret way to get from terminal 7 to terminal 5 without leaving the secured area of the airport.  It was a long shot but what did I have to lose?
Off I went on the 1-mile walk toward Delta Airlines.  This required going up and down moving escalators.  Then I had to negotiate the "tunnel".  This is a special underground tunnel that has to be well over 400 yards long.  I was huffing and puffing now despite the power walking I do at home now.
This was a bad sign.
I came screeching up to the Delta Airlines counter at gate 57.  The door to the plane's jet way was closed.  That was a very bad sign.  The plane to Sydney had been boarding for an hour and would be leaving in just nine minutes.
I let my "huffing and puffing" plead my case for me.  The agents needed to know that I had been "trying".  I was lucky that the plane was waiting a minute or two for connecting passengers.  This along with my own personal charisma (my words) got me on the plane.
Soon I was in an aisle seat in coach class.  The agent had told me at check-in, "Because you're late I can't get you in business class".  That was O.K. with me.  I was just happy to get on the plane at all.
I came within a minute or so of not making the flight to Sydney at all.  Now I had 14 hours to think about that fact and the trip ahead.  I was a very happy camper at this point.
Editor's note #3: 
When one door closes another one opens.  While I was flying to Sydney tonight I struck up a conversation at the back of the plane with one of the flight attendants.  I was doing some stretches and she asked if I ever had back pain.  That discussion let to her mentioning "Egoscue".  I'll be telling you more about that in future reports!
Friday – Day 2 – Crossing the International Date Line
I didn't get a chance to experience Friday this week. 
What did I do on Friday?  I really don't know.  I boarded the plane on Thursday night and 14 hours later it landed in Sydney on Saturday morning.  I won't get a "Friday" this time but I will get two "Mondays".
Saturday – Day 3 – Sydney, Australia to Brisbane, Australia
Go with flow….or don't go. 
The great thing about international travel is that it allows you to "go with the flow".  If you don't you won't "go" very well or very fast.
I landed in the international terminal of the Sydney, Australia airport at about 8 a.m.  First, I needed to clear Australian immigration.  I did have to wait in line for 15 minutes or so.  However, the immigration agent simply added another stamp to my passport and I was "in country".
I needed to keep on truckin'.
I had four hours until my flight from Sydney to Brisbane.  I would need to change terminals first though.  That meant I needed to find the "domestic" terminal.  I would be flying some 493 miles from Sydney to Brisbane.  I would not have minded a bit driving this distance.  That's one of the best ways to see the country.  However, I didn't really have enough time. 
I had purchased a non-refundable airline ticket for flight to Brisbane.  That's just one of the expenses that would have gone down the tubes had I missed my flight out of LAX.
Nothing worthwhile is ever easy.
I frequently say that "nothing is ever easy" on one of these trips.  That is so true.  The Los Angeles International Airport has an "international" terminal.  That terminal is within very easy walking distance (in some cases less than 100 yards) of the airport's "domestic" terminals.  That is NOT the case in Sydney.
I was told the international and domestic terminals in Sydney were about 3 kilometers from each other.  I could have walked that distance easily in the time I had.  However, the temperature was a much hotter than normal 90 degrees with overcast/spitting rain skies and HEAVY humidity.  I would ride the bus for free.  However, this was the driver's first day on the job.  We rode by most landmarks TWICE before I arrived at the Sydney, Australia domestic terminal.
Lunch….an expensive lunch.
I figured I would have an early lunch in the airport's food court.  This area was huge.  It offered some American brands including McDonalds, Subway and Krispy Kreme.  As is my practice I bypassed these choices in favor of a local Asian eatery.  This is when I was reminded of how expensive Australia is in comparison to the U.S.  My rather simple Asian fast food meal cost just over $21 U.S.
I had purchased a round-trip airline ticket on Tiger Airways (Tiger Airways).  My fare of $102 was more than reasonable for a near 1,000-mile round-trip flight.  Carol continues to tell me that nothing is free but a "kick in the butt".  I would be doing my best to "shift the weight" from my carryon bag to me (to save airline baggage fees) as has been described in previous reports.
Brisbane here I come.
The weather was going to be much better in Brisbane than Sydney.  Brisbane is north of Sydney and therefore closer to the equator.  Yes, my North American friends may need to think about that for a moment.  Both of these cities are on the east coast of Australia facing New Zealand.  Of course, you already knew that Australia sits just south of Indonesia and Papua New Guinea.
In an hour, I was landing in Brisbane (The City).  Brisbane is the capital and largest city in the Australian state of Queensland.  It was about this time that I was reminded I would be trackchasing in Queensland for the very first time.  I had already been to three Australian states, New South Wales, South Australia and Victoria.  I have yet to see any racing in the two remaining states, Western Australia and Tasmania.  That will give me a reason to come back!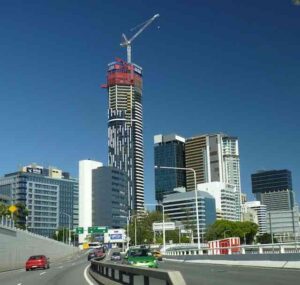 Lefts are easy; rights are scary.
Once I landed in Brisbane I needed to pick up my rental car.  In Australia, they drive on the "left side of the road".  Did you know that 34% of the world's population drives on the "left side" (Randy doesn't make this stuff up)?  Most of the countries in this group were part of England's rule at one time or another.
I have a good deal of experience drying "on the left".  No, that's not just because I had been drinking.  Nevertheless, it still requires my attention especially after flying for 15 hours and experiencing a 19-hour time zone change.  Just to add to the fun not only do these folks drive on the left they put the steering wheel on the right and the gearshift on the left.
SIXT has always come through for me.
I would be driving a Holden Barina (Randy's rental car history).  I had rented from SIXT.  I have had very good experiences with this rental car outfit.  The car came with an automatic transmission although I had not requested or paid for that.  This is one of the reasons I like renting one of the least expensive cars available.  Not only are they cheap but I frequently get upgraded.
I was also renting one of SIXT's portable GPS units.  This would be a "Tom Tom" brand.  I have used Garmin GPS units for years.  I didn't find the Tom Tom piece to be nearly as intuitive at Garmin.  Before I left the rental car garage I plugged in this evening's track address.  I'm glad I did that before I left the garage.  Why?
Sprechen Sie Deutsch?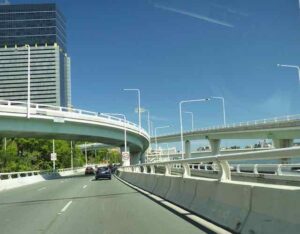 The previous user must have been German.  All of the audio commands and on-screen directions for my GPS unit were in German!  It took the rental car agent a few minutes to sort that out.  Then I was on my way.  They've got some freeways in Brisbane!
It was a gorgeous day in Brisbane.  It was too bad I didn't have enough time to stop and enjoy the city.  I could see the sailboats sailing all over what I presumed to be the Brisbane River.  I don't relish making "in and out" trips like this when I travel internationally.  However, the trip had been planned on 24 hour's notice.  I would only be in Australia for about 48 hours.  I was doing the best I could.
Super Cheap Auto Archerfield Speedway here I come.
My plan was to see the racing at the Archerfield Speedway (The track).  Sometimes this racetrack is identified as the Brisbane Speedway.  They appear to have sold the "naming" rights to the track.  The website shows the current name as the "Super Cheap Auto Archerfield Speedway".  I'll tell you more about the excellent racing program in the "Race Review" section.
It pays to be flexible or It costs HOW much?
I figured it might be a good idea to find a hotel before I got to the racetrack.  Most of the time I don't book my hotels in advance.  I am a "flexible" traveler.  Booking in advance does not support my flexible travel planning approach.
It was about this time that I was reminded (again) that Australia is expensive for us poor U.S. tourists.  There were not that many hotels located near the speedway, which was located some 27 kilometers from Brisbane.
I stopped in one place that I would categorize as a 1960s/70s motor court motel.  It looked like it would meet my needs.  However, they were sold out for the evening.  Just for kicks I asked what their rate was.  $110 U.S.  That seemed about twice as much as I would pay for the same hotel in the U.S.  I asked the friendly clerk if there was anything nearby where I could stay.  He told me about a place within a kilometer or so.  They might have a room.  What was THEIR price I asked.  He figured their rate was $140 for the night!
At that point, I decided to head to the racetrack.  Preliminary racing was scheduled to begin at 4:30 p.m.  Feature racing would start at 6 p.m.  I would find someplace to stay after the races.  I didn't exactly prefer that plan but it seemed best at this point.
After the races………..   
I am not the most mechanically inclined person in the bunch.
I stayed until the very last race of the night.  It was about 10 p.m. by now.  To avoid the track parking charge, I had parked across the street.  When I had arrived, they hadn't started racing.  I took that opportunity to jump in the back seat for a short nap.
Now, when I got back to my car, it was dark.  Before I go any further I will tell you I am not the most mechanically inclined person in the bunch.  Folks were streaming out of the parking lot now.  I slipped into the driver's seat of my Holden Barina and cranked the little four-cylinder engine to life.  However, it wouldn't come to life.  Nothing!
That's when I noticed I had left my portable GPS unit in the cigarette lighter.  Had my little Tom Tom run the car battery down?  It sure looked like it.  I didn't have a working cell phone.  What could I do?  Who could I call?
I was headed to the pits.
It looked like my best choice was to head back to the pit area.  Surely, all of these mechanical boys and girls could help solve my problem.  I walked across the street and into the pit area.  Many of the drivers and crews had already left.  However, I came across three women "manning" the pit check in building.  I explained my plight to them.
This Yank wasn't fooling anyone.
To try to relate, I reminded them I was the "American trackchaser who had been interviewed over the P.A. earlier tonight" (more on that below).  They assured me they knew I was an American!  Before we could go any further than that I had to endure a few jokes about my "American accent".  It didn't sound like an accent to me but I guess it did to them!
Nevertheless, they were very helpful.  They grabbed one of their "mates".  He had a truck largest enough for the job with a set of jumper cables that would start a Boeing 747.  Soon we were standing in the dark with me inside my car and my new best friend raising the hood of my Holden Barina.  I tried to crank the car.  Nothing.  My buddy walked around toward the driver's door and peered in.  "Do you have the car in neutral?" he asked in his OWN Australian accent.  I looked down.  I DID have the car's automatic transmission in neutral.  It wouldn't start that way.  When I put it properly in park the car started right up!
I guess in the excitement of my arrival I had forgotten to put the car in park.  I had been intent on jumping in the back seat to take my short nap.  Whatever.  Now I was more than pleased that my car was going to run as headed back to Brisbane.  Why tell you this short story of my less than mechanical genius?  Two reasons.  First, it's just another thing that happened to me on the road.  Secondly, it's true!
How would YOU handle this situation?
I had an early morning flight tomorrow.  What's new.  Now I was going to get back to Brisbane this evening later than I expected.  I still needed to fill my rental car with petrol.  When my drive back to the airport was complete and the car was full it was past midnight.  I would need to be at the airport in just five hours or so.  I still didn't have a hotel.  I didn't have a motel either.
They have a hotel but I'm not sure if they have a motel.
On our last trip to Australia, Carol and I had a tough time finding a place to stay on night number one.  We asked a woman where the nearest motel might be.  She told us, "There's a place up the road that has a hotel but I don't know if they have a motel".  Think about that statement.  After flying more than seven thousand miles and encountering a 19-hour time zone change it was more than confusing to us.  We would come to find out that in Australia the word "hotel" often means restaurant and the word "motel" often means a place to sleep.
Give my situation I decided to pass on both a hotel AND a motel.  I simply pulled my rental car into the parking garage where I had picked it up.  The rental car staff had told me they would be closed from midnight to 5 a.m.  I had arrived back at 12:30 a.m. but someone was still working late in the rental car office.  They popped out ready to check my car in. 
No thanks.  I'm just going to 'relax' for a while.
I waved them off.  I lowered the window of my car and told the attendant, "I'm just going to relax a bit".  He understood that was "code" for "I'm going to spend the new few hours in the car".  That's exactly what I did.  Night #1 in Australia would be spent in the "Hotel Holden Barina".  That sounds like some place in Argentina.  Night #2 would be even more adventuresome but at least I would have a bed!  More on that in the next report.
RACE REVIEW
ARCHERFIELD SPEEDWAY – ARCHERFIELD, QUEENSLAND, AUSTRALIA
Short high-banked dirt ovals rock my boat.  
The Archerfield Speedway was my most preferred racing layout.  I get to see racing on ovals, road courses and figure 8 tracks.  Some are dirt racing surfaces and the others are asphalt topped.  Some tracks are banked, some are not and some have hills and jumps.
My all-time favorite track type is the short high-banked dirt oval.  That's just as my all-time favorite track the Peoria Speedway is and was.  Tonight, I was seeing racing at my 86th track of the year.  I'm happy to report it ranked in the top ten for fun and entertainment.
More tracks should run a 'pre-program'.
Tonight the "pre-program" events started at 4:30 p.m.  I'm not fully certain what those were.  I stayed in my car until the main program began at 6:00 p.m.  As it was I saw THREE heats and a feature for each of the racing classes.  Tonight, I saw these groups race:  Super Sedans, AMCA Nationals, Compacts, Modlites, Wingless Sprints, Stock Cars, Formula 500s and ASDF Junior Sedans.  It was a full night of racing.
Different is good.  Different is why I do this.
As one might expect I saw lots of things that were just a little bit different.  First, the track charged $3 Australian for on sight parking.  That wasn't needed for me.  I parked within yards of the official parking lot for free.
I liked the idea of the "pre-program" beginning at 4:30 p.m.  I think promoters should start earlier if that is what is needed to get the program over at a reasonable hour.  As it was I was still watching racing until past 10 p.m.
The track says they can seat 5,000 people on the grassy hills that surround the oval track.  Another 2,000 can be accommodated in the bleacher grandstands.  When I travel to oval tracks in faraway places (U.K., Australia, New Zealand) I find that very few traditional grandstands are available.  Fans either stand or bring their own chairs and blankets.
Just a bit 'dear'.
Ticket prices were a little "dear" as my English friends would say.  How dear?  Twenty-five bucks Australian.  I tried to get a "pensioner" discount but that idea didn't fly.  I would have needed an Australian Government Issued Pension Concession Card" to get the discount.  I find American ticket prices, for oval racing, to be the lowest overall of anywhere I travel.
I entertained the idea of getting a pit pass.  However, that was going to be an additional seventeen bucks.  Paying $42 to get a pit pass at a small dirt track oval seemed a little over the top especially with it beginning to get dark.  That would make getting good pictures more difficult in the pits.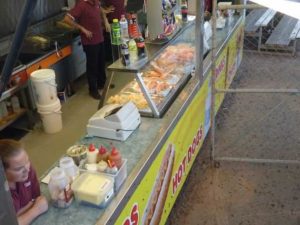 What's for supper?
Track concessions were about what I would have found at home.  We're talking hamburgers, fries and soda.  The "hamburger and Coke" special was $11 Australian.  Fish and chips (fries) were also offered amongst several "short track" traditional choices.
Tonight, I would have a special 'interval'.
The track's P.A. system and announcer were well above average.  At the "interval" (intermission) the track announcer invited me up to the booth.  He was a friendly fellow by the name of Bob Leyden.  We carried on over the P.A. system for more than ten minutes.  Don't miss the video/audio from tonight's event.  You'll get the most interesting parts of our talk.  Check out the link at the top of this Trackchaser Report.
This was excellent short track racing.
I was most impressed with tonight's racing and the racing surface.  This was a tacky little dirt bullring, just like I enjoy so much.  From anywhere around the track I could get close to the racing action.
They ran the races efficiently.  I especially liked the Formula 500s (mini-sprints), Lightning Sprints (winged sprints) and super sedans (late models).  The racing was close, the announcing was excellent and the crowd seemed to enjoy it all.
Now it was time to meet several of the Australian racing fans.
After the interval and my interview several Australian fans came by to say hello.  I ended up sitting next to a gentleman who is currently writing a book about the history of the Archerfield Speedway.  He first started coming here as a boy more than 50 years ago.
Overall, it was a very entertaining evening of short track racing at the Archerfield Speedway.  I was glad that just 48 hours ago I had come up with this idea.  I'll long remember this special night in Queensland.  Don't miss the videos.
STATE COMPARISONS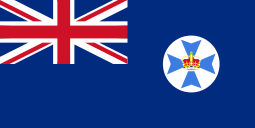 QUEENSLAND
The Smart State
This evening I saw my FIRST lifetime track in the Smart state, yes the Smart state.  Starting out this trip I had not given any thought to trackchasing in a new Australian state.  When I discovered I was going to see racing in Queensland for the first time I was as surprised as you were!  Nevertheless, with the addition of Queensland, I am interested in seeing racing is the two Aussie states remaining, Western Australia and Tasmania, where I have yet to trackchase.
Thanks for reading about my trackchasing.  Stay tuned.  This is going to get interesting!
Randy Lewis
World's #1 Trackchaser
Peoria Old Timers Racing Club (P.O.R.C.) Hall of Fame Member
Queensland sayings:  The Smart State
TRAVEL DETAILS
AIRPLANE
Los Angeles, CA (LAX) – Sydney, Australia (SID) – 7,528 miles
Sydney, Australia (SID) – Brisbane, Australia (BNE) – 493 miles
RENTAL CAR #1 
Brisbane International Airport – trip begins
Archerfield, Queensland, Australia – 25 miles
TRACK ADMISSION PRICES: 
Archerfield Speedway – $25 Australian
LIFETIME TRACKCHASER COMPARISONS 
The three most important trackchasing comparisons to me are:
Total lifetime tracks seen
Total "trackchasing countries" seen
Lifetime National Geographic Diversity results
Total Lifetime Tracks
There are no trackchasers currently within 300 tracks of my lifetime total.  Don't blame me.
Randy Lewis, San Clemente, California – 1,811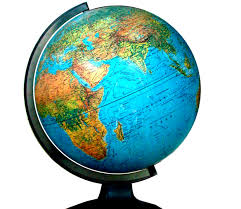 Total Trackchasing Countries
There are no trackchasers currently within 10 countries of my lifetime total. 
Randy Lewis, San Clemente, California – 63
Current lifetime National Geographic Diversity results
Randy Lewis, San Clemente, California – 5.29
That's all folks!  Official end of the RLR – Randy Lewis Racing Trackchaser Report
Click on the link below to see the video production from the racing action today.
Racing action from Archerfield Speedway 
.
.
The picture story in video form from Archerfield
.
.
My interview with Archerfield commentator Boy Leylend
Click on the link below for a photo album from today's trackchasing day.  You can view the album slide by slide or click on the "slide show" icon for a self-guided tour of today's trackchasing adventure.

2012 Racing from the Archerfield Speedway