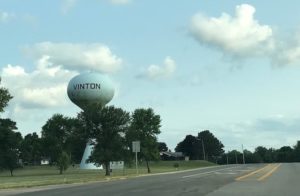 Greetings from Vinton, Iowa
.
.
From the travels and adventures of the 
"World's #1 Trackchaser"
.
.
Benton County Speedway
Dirt oval
Lifetime Track #350
The EventVideo PlusPhotos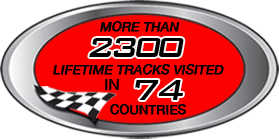 THE EVENT
I have had the opportunity to follow my trackchasing hobby all over the world. As this is written I have seen racing in 74 countries. My lifetime track total exceeds 2,300. Each and every year I will trackchase in 25-30 states.
At track #1,040 I moved into the "World's #1 Trackchasing" spot. Here's the funny thing about that. I was perfectly content to remain in about seventh place in the worldwide trackchasing standings. Then I had rotator cuff surgery, which knocked me out of golf for about six months. With no golf and time on my hands I turned up my trackchasing by a notch or two. I discovered I liked MORE trackchasing and LESS golf. It didn't take all that long to move up to the top of the world trackchasing standings at that point.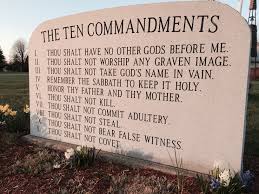 I really don't get back to all that many tracks after I've seen them race one time. Why would that be? Well, it's like this. I have a lot going on in my life. We have our share of family visits both in California and where our children live and travel. Carol and I spend more nights on the road non-racing activities than we do for racing travels. You might now have known that. No offense to anyone but after I do all of the travel I do for trackchasing just about the last thing I want to do is see more racing. Going to more races sounds a little one-dimensional to me. However, there are exceptions. There are always exceptions to just about any rule except maybe the Ten Commandments. When I have the time and get the chance I enjoy returning to the very best tracks I've seen over the years. That was the case with the Benton County Speedway.
My hobby is not only about racing. Trackchasing for me centers around three things. The racing part is pretty obvious. However of equal importance is the logistics of trackchasing and the opportunity to see the world.
I live in Southern California. The vast majority of tracks are located in the Midwest and East. It takes a good deal of logistical planning to get from where I live to where the tracks are. For the past 15 years I have traveled about 175 nights each and every year. Surprisingly to some, more than half of those overnights were not part of trackchasing.
Then there's the travel just for the fun of seeing new things. You won't want to miss my "Trackchasing Tourist Attractions" page or my "Sports Spectating Resume" page on my website at www.randylewis.org. That will give you some understanding on how important seeing the world is with my hobby.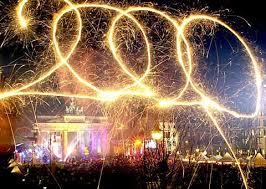 Today's adventure was one more of the 2,000 trips that have taken me up, down and around the long and dusty trackchasing trail. If you would like to see where I've been and experience those adventures here's the link:
If you've got a question, comment or whatever please leave it at the bottom of this report.  It's very easy to do.  Or you can visit me on Facebook.  Thanks!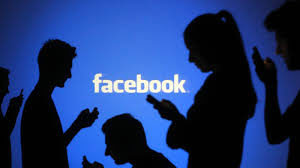 FOREWORD
Tonight I was making a return visit to the Benton County Speedway in Vinton, Iowa. Back in 1998, which was certainly a long time ago, I made the trek to Vinton. On that night, nearly twenty years ago, I was seeing my 350th lifetime track.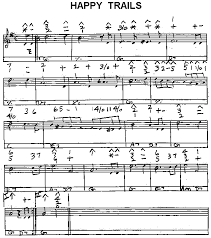 Could anyone have imagined, including me, that when I left the Benton County Speedway on August 16, 1998 to the tune of "Happy Trails" (after seeing Danny Lasoski win the Knoxville Nationals the night before) that I would see more than 2,000 tracks for the very first time in less than 19 years in the future? Nope. I could never have dreamed that. I don't think my fellow competitors could have either!


The tiny town of Vinton is not only home to the Benton County Speedway. For nearly 40 years it was also the world headquarters for the Hawkeye Racing News. HRN was a racing paper that I subscribed to for nearly it's entire existence. Sadly it went out of business a couple of years ago.
Back in the day I used racing papers to see their ads for upcoming events. The papers were much more useful to me when I was a racechaser. As I became a trackchaser and had already knocked off all of the major tracks the ads became much less valuable to me. I had already seen all of the tracks that were big enough to advertise!
Nevertheless I always maintained my subscription to the Hawkeye Racing News. I wanted to see how my all time racing hero Darrell Dake did at the tracks he was racing at in Iowa and Illinois. I could speed read through the paper in about thirty seconds with an eagle eye toward the word "Dake" wherever it would appear. If I didn't see any mention of him I would likely put the paper down and do something else.
On the drive over to Vinton tonight I passed through Delaware, Iowa. I trackchased there last evening. I knew they were racing today, Sunday afternoon. I had considered making that my primary visit for today.
I guess I'm glad I didn't do that. They had dramatically fewer cars in the pit area today than they did last night. I did see a couple of caged champ karts so I'm pretty sure the track would have counted for me today. However I'm sure the racing last night with 3-4 times as many competitors was probably better than it was today.
Following the races in Vinton I was going to have a four and one-half hour drive down to Kansas City's international airport. I figured I would be getting into my hotel at the airport by about 2 a.m. That being the case I took a short nap on the drive over to Vinton. I would need all the rest I could get in order to be alert during this particular drive.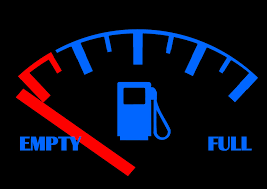 I pulled into Vinton with my yellow low fuel light glowing brightly. It was perfect timing. I would fill up with gas, grab a sandwich and get over the track for their 6 p.m. start.
THE RACING
Benton County Speedway – Vinton, Iowa
Despite Vinton being a small town with only 5,257 people finding the track was not easy. They were having some major construction on their downtown city streets. My GPS system had a problem with that. Then I went online and got the "Vinton Raceway" address. I followed that to the IMCA racing corporate headquarters also located in Vinton. There was no track there. Finally I got my act together and made it over to the speedway at about 6:20 p.m. They were already racing.
Can I be honest with you? Can I be direct? Can I bluntly tell you the state of affairs as regards dirt track racing in America and the world for that matter? Thank you.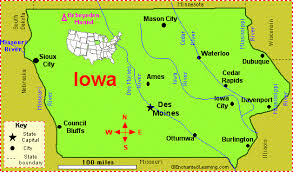 Let me put it this way. On a track-by-track basis across an entire state Iowa simply has the very best dirt track racing of any state or any country in the world. It's as simple as that. It's not really open to debate. Iowa has the best dirt track racing at a broad range of tracks on a weekly basis of anybody.
Now that we've got that out-of-the-way let me tell you how my night at the Benton County Speedway went. I was admitted to the large grandstand by exchanging $12 in U.S. currency.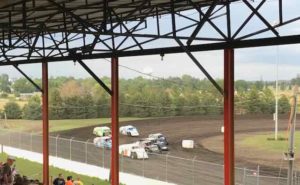 I grabbed a seat in the very top row of the grandstand like I do as often as I can. What I was about to see is what every short track should be doing across America. I don't know why they don't. However, the Benton County Speedway gets a crowd of 1,000 people or more on a Sunday night. More than 90% of the tracks don't get that many people where they race on the more preferred Saturday night date. Remember, people vote with their feet.
The Vinton County Speedway is a quarter-mile decently banked dirt oval. Of course the dirt in Iowa is "black dirt". Iowa is pretty much the only state that has super black dirt. Everybody else goes with brown dirt or red dirt. Iowa has black dirt.
I think there were seven stock car classes racing tonight. Most knowledgeable racing fans would let out a noticeable grown hearing that news. However that wasn't a problem at the track tonight.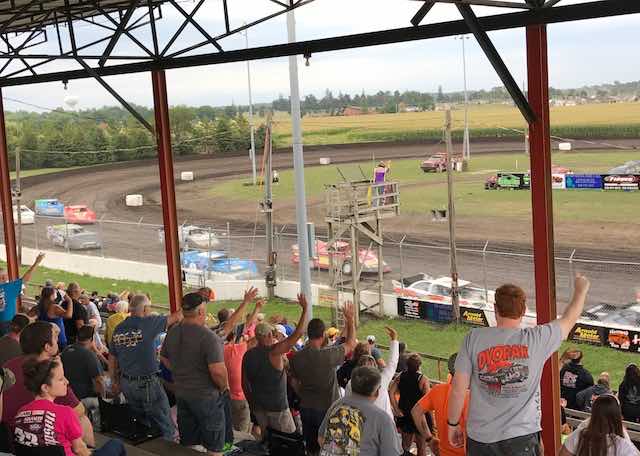 I saw about twenty heat races and feature events this evening. I'm going to guess there were less than 10 yellow flags all night. A couple of those were for blown engines and another two or three for flat tires. They just didn't have a lot of useless yellow spin outs like so many tracks do.  Back in this part of the world fans stand and wave before each feature race takes the green flag.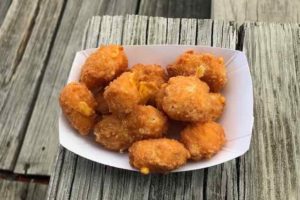 They had a quality race announcer who entertained and informed the crowd over a solid PA system. They had good refreshments. I went with the cheese balls a.k.a. cheese curds. Delicious.
When one race ended in less than thirty seconds the next race group was pulling onto the track. The cars entered the speedway at turn two. By the time they got around to the start/finish line they were being given the green flag. Folks, this is not rocket science. That's a great thing for them to do. A simple starting plan like that probably shaves 20-30 minutes off the program. However, very few tracks can pull that off.
Most of the races for the IMCA stock cars and a couple of classes of modifieds ran nonstop. You really don't want to miss my video on this. The car counts were not obscenely large. Most of the classes had 10-14 competitors.  After each feature race the driver went to victory lane and had a few comments with the announcer.
However, if you can get the majority of a 12-car field racing in a tight pack for the lead two and three abreast, without slamming into each other and causing yellow flags, you're going to have some exciting racing. In virtually every division in every race that was the case. Again, please don't miss the video.
So what time do you think a seven-division stock car program with heats and features and an intermission would finish up? Four hours after the start time…maybe five hours? Tonight's program started at 6 p.m. The final checkered flag was thrown at 8:43 p.m. The racing was excellent in every way. The crowd was out of there early on a Sunday night. Well done Benton County Speedway.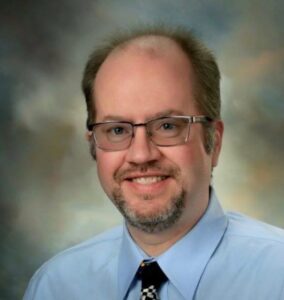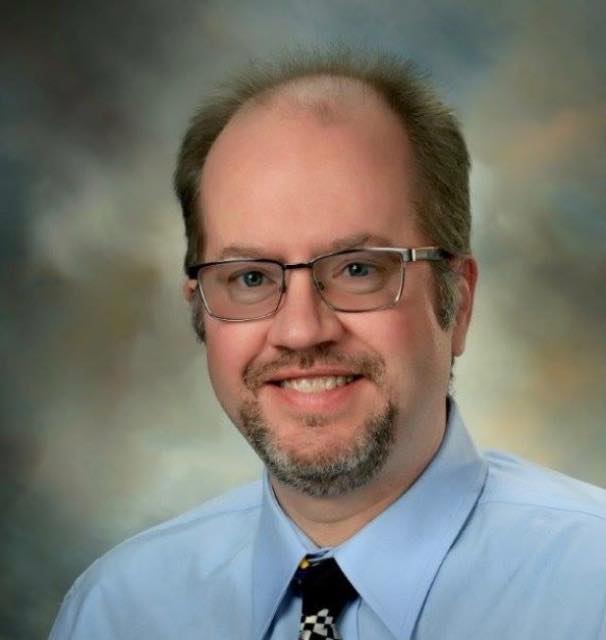 I hadn't been to the Benton County Speedway since 1998. If I lived in the area I might come every Sunday night.  By the way special thanks to Iowa racing buddy Scott Watson.  He gave me the heads up about racing tonight.
Back in 1998 the Benton County Speedway was my 350th lifetime track to see. I had not yet begun writing my famous Trackchaser Reports at that time. Nevertheless, I know that track #349 was at the Chateau Speedway in Austin, Minnesota. I went there on a Friday night with buddy Jim Sabo in the middle of our Knoxville Nationals trip.
Track #351 was at the World of Outlaws sprint car show at the Sweetwater Speedway in Rock Springs, Wyoming. Mark Kinser was the feature winner. Despite getting a very late start on my trackchasing career (I was nearly 50 years old when I saw lifetime track #350) I've stopped at a few places since that time.
AFTER THE RACES
Despite the efficiency of tonight's Iowa track it was still going to take me 4 1/2 hours of driving to get down to Kansas City, Missouri. I called my Extended Stay America hotel, where I had stayed just five days earlier. I wanted to inform that I would be arriving at about 2 a.m. My call was duly noted and off I went.
This trip had begun a week ago Thursday. For those good with numbers that's about 10 days ago. For the first weekend I trackchased in Idaho, then Montana and finally in Alberta, Canada. Then I hopped on an airplane from Seattle to Kansas City to change geographical locations.
From Kansas City I trackchased in Missouri and then over in Indiana. I had an off day before seeing some more racing in Missouri and then Iowa last night and this afternoon in Illinois. I've now seen racing at new tracks in 32 states, four Canadian provinces and two Mexican states. We're still in early August 2017!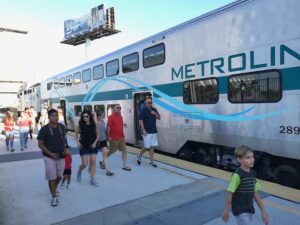 I'll get home on Monday afternoon if all goes well. I'll relax in the cozy confines of our modest seaside cottage in San Clemente for a few days. All of that would be enough for most people. However, it's never enough for me. This is what keeps life interesting.  Things did go well.  We hopped on the train and rode up to see the Angels play.    
In a couple of days I'll grab the hand of my bride and we will head off for a trip to the Northwest. Right now we're on a March to see 3,000 tracks between the two of us as we maintain our stranglehold on the World's #1 trackchasing couple position.
MONDAY
It was nice not having a flight back to Southern California until 2:30 p.m. I took the opportunity for 4-mile power walk this morning. I'm happy to report that I've been able to exercise on six of the first seven days during August. With my international travel schedule coming at the end of the month it's going to be difficult to meet my exercise goals so every day counts.
When I returned my second rental car of the trip, after seven days on the road, the trip odometer showed 2,043 miles. Add that to the 1,993 miles for the three days of rental car that started this trip and I drove more than 4,000 miles in 10 days. Yes, I enjoy driving and all of the stops and starts over the long and dusty trackchasing trail.
It was a good trip. All of my trips are good trips. That's just the way I look at things.
Good evening from Vinton, Iowa.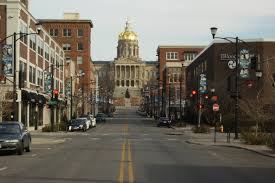 Iowa
The Hawkeye state
Tonight was not a new track for me. Nevertheless, I have seen 108 different lifetime tracks in the Hawkeye state, yes the Hawkeye state. I hold the #1 trackchasing spot in Iowa as I do in 24 total states. I've seen 108 or more tracks in three separate states.
Thanks for reading about my trackchasing,
Randy Lewis
World's #1 Trackchaser
Peoria Old Timers Racing Club (P.O.R.C.) Hall of Fame Member
Iowa sayings: Crick: No, it's not a baby cricket, this is what many Iowans call a "creek."
QUICK FACTS
LIFETIME TRACKCHASER COMPARISONS 
The three most important trackchasing comparisons to me are:
Total lifetime tracks seen
Total "trackchasing countries" seen
Lifetime National Geographic Diversity results
Total Lifetime Tracks
There are no trackchasers currently within 600 tracks of my lifetime total. Don't blame me.
Randy Lewis, San Clemente, California – 2,361

Total Trackchasing Countries
There are no trackchasers currently within 20 countries of my lifetime total.
Randy Lewis, San Clemente, California – 74
Current lifetime National Geographic Diversity results
Randy Lewis, San Clemente, California – 4.37
That's all folks! Official end of the RLR – Randy Lewis Racing Trackchaser Report
Click on the link below to see the video production from the racing action today.
Click on the link below for a photo album from today's trackchasing day.  You can view the album slide by slide or click on the "slide show" icon for a self-guided tour of today's trackchasing adventure.
Some of the best racing I've seen in 2017 came from an Iowa town with just 5,000 people