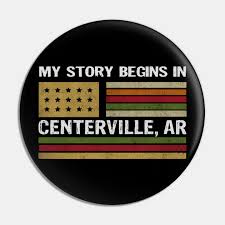 Greetings from first Centerville, Arkansas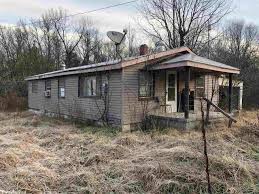 and then Plumerville, Arkansas
From the travels and adventures of the 
"World's #1 Trackchaser"
The EventVideo PlusPhotos
Centerville Super Speedway
Dirt oval
 Lifetime track #1,326
.
.
Central Arkansas Speedway
Dirt oval
 Lifetime track #1,327
Reprinted with permission from my Saturday, April 5, 2008, Trackchaser Report. 
THE CLASSIC TRACKCHASER REPORT


Editor's note: This is a CLASSIC Trackchaser Report. What the heck does "Classic" mean? It's simply a Trackchaser Report that comes from my trackchasing archives. Typically these will be stories from tracks I visited five years or ten years or more ago.
For whatever reason (usually not enough time) this trackchasing adventure didn't get posted to my website when I first made the track visit. Often a classic TR will not have a video and/or photo album attached. I didn't begin producing my YouTube videos until 2009 (YouTube channel: RANLAY). I didn't begin writing a complete Trackchaser Report until I had seen about 425 tracks. This was during the 2000 trackchasing season. Photo albums were sort of hit or miss during the early years of my trackchasing. Additionally, if you see a website link know that link worked when the TR was originally written. Will it work now? Your guess is as good as mine! Nevertheless, this CLASSIC Trackchaser Report has finally bubbled to the surface and is now available for everyone to see at www.randylewis.org. I hope you enjoy it.
I AM A TRACKCHASER.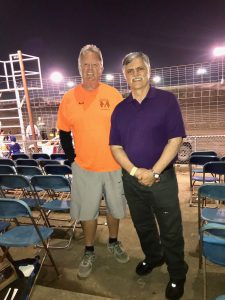 My name is Randy Lewis (above with my college buddy Stan Logan at the races in Mendota, Illinois). I hail from the sleepy little village by the sea, San Clemente, California. I am a "trackchaser". I trackchase. Have you ever in your life heard of "trackchasing"? I didn't think so.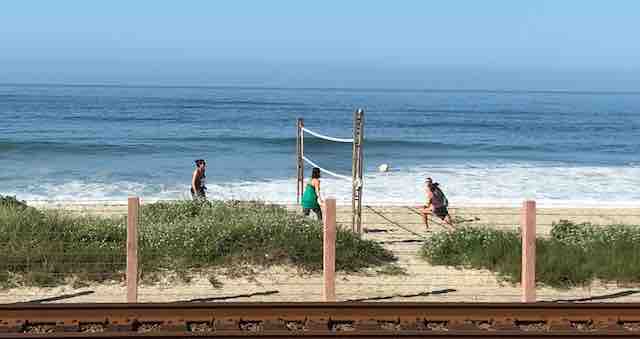 I live in southern California. That's probably the most inconvenient location in the country for seeing tracks in the U.S. Most of the racetracks in the U.S. are located well over 1,000 miles from where I live. My average trip covers 5,000 miles and more. I take 35-40 of those trips each season. In any given year I will travel well over 200,000 miles, rent more than 50 cars, and stay in more than 150 hotel rooms. 
I get the chance to meet people from all over the world. With trackchasing trips to 85 countries and counting just getting the chance to experience so many unique cultures, spend time in the homes of my friends and meet so many people is a huge reward for being in this hobby. I am indebted to several of these folks for their help and friendship.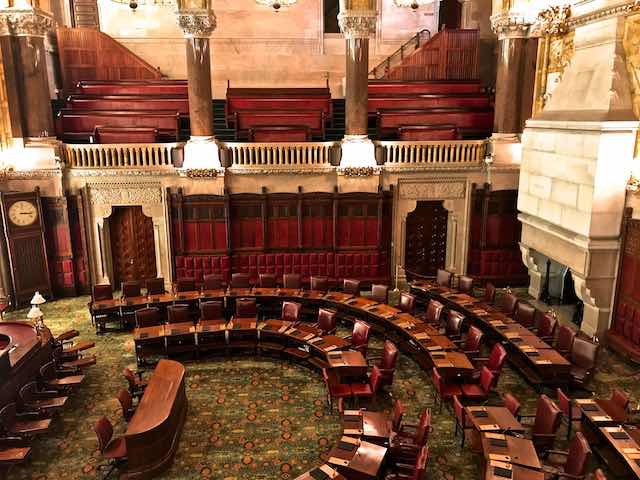 Once you begin researching my trip itineraries from my website, yes you will want to do that, you will be surprised. One day I'll be in Tucson, the next in maybe Tuscaloosa and the following day in Syracuse. I do that kind of thing all the time. That's my New York state capitol tour above. Figuring out the logistics of a trip like that is as much fun for me as watching a figure 8 race.
Now you know a little bit about my trackchasing addiction. When you receive one of my Trackchaser Reports or find one on my website at www.randylewis.org I hope you will take the time to imagine in your mind what it took to make this trip from SoCal and understand the fun I had doing it.
There you have it. That's trackchasing…the way I do it. Do others trackchase? Absolutely. Do they share their experiences? Sorry. They don't. If you want to see the true "essence" of trackchasing you've come to the right place.
Today's adventure was one more of the 2,000 trips that have taken me up, down and around the proverbial long and dusty trackchasing trail.  If you would like to see where I've been and experience those adventures here's the link: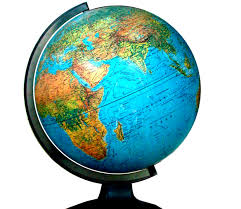 If you've got a question, comment or whatever please leave it at the bottom of this report.  It's very easy to do.  Or you can visit me on Facebook.  Thanks!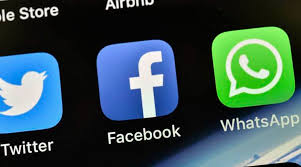 FOREWORD
Saturday, April 5, 2008.
SPRING MONSUNAL TRACKCHASING TOUR
TODAY'S HEADLINES
I have some daunting travel itineraries at times.  Today's was one of the more action-packed………………..more in "The Trip".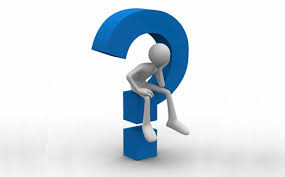 Why do the same trackchasers continue to complain year after year about how other trackchasers compete in the hobby when we are all expected to abide by the very same rules?…………..details in "The People".
Tonight I saw two very disappointing racetracks from a racing point of view.  However, from a trackchasing view, they were perfect…………..details in "Race Review".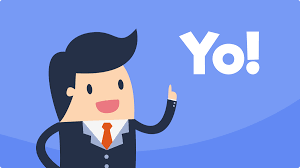 Greetings from Centerville, Arkansas and then Plumerville, Arkansas,
I woke up this morning in Swainsboro, Georgia. I went to sleep in Conway, Arkansas. This is what transpired today.
PEOPLE/STRATEGY/TRAVEL NEWS
The Objective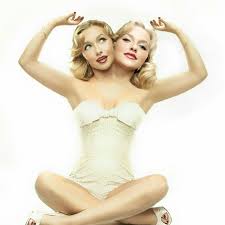 I would like to have one trackchasing double for each Friday-Sunday trackchasing weekend I attempt.  That's not always possible, but it's something I try to shoot for.  This weekend's trackchasing trip met this objective although I had to work to get it.
The Trip
Today was a whirlwind day of travel in search of success in my hobby.  I had to deviate from the original plan because of the bad weather in and around Atlanta.  Let me give you my day's itinerary.
7:30 a.m. Eastern time (4:30 a.m. San Clemente time) – Alarm goes off in Swainsboro, Georgia hotel.  In 20 minutes, Jim Sabo is heading towards Jacksonville.  I am making the three-hour drive to Atlanta.
10:25 a.m.  In a driving rainstorm, I arrive at the Hartsfield-Jackson Atlanta International Airport.  I am not returning my rental car today, I am only parking it.  I have rented my car for seven days.  I did not anticipate flying from Atlanta until the end of the trip.  However, the weather is terrible with heavy rains.  My expected trackchasing double in the area will/has rained out.  In order to see any kind of countable racing today, I must exit the immediate area.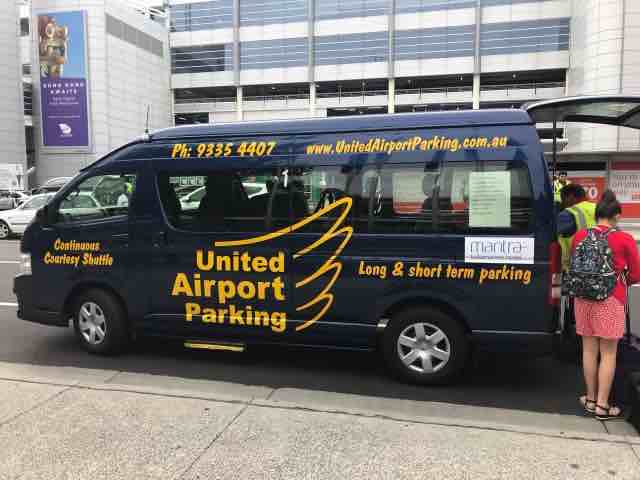 11:00 a.m.  After parking in a remote parking lot at the airport, I boarded the shuttle bus to the terminal.  Atlanta airport security has some of the longest lines in the business.  With the rain, the airport is a madhouse and/or zoo with people.  There are more than 300 in the security line.  However, the line goes fast and there is an outside chance I might make an 11 a.m. departure to Little Rock saving me more than two hours from my planned 1:10 p.m. flight.
11:04 a.m.  I arrived at the gate (D26) after riding the airport shuttle to nearly the end of the line.  The sign says the flight has been "closed" meaning it is too late to get on the 50-passenger CRJ-200 regional jet.  However, I had come this far, it wouldn't hurt to ask if I could get on.  I'm in luck; the agent takes pity on a poor and slightly drenched trackchaser.  I will get the last seat on the plane.
11:34 a.m.  With all of the stormy weather in the area, the flight waits on the tarmac for 30 minutes before getting into the friendly skies.
1:07 p.m.  We have now moved into the Central time zone.  The flight mileage today is 451 miles.  The flight time is 1 hour and 11 minutes.  We arrive a few minutes late due to our tardy departure.
1:28 p.m.  The Little Rock "National" Airport has free wireless internet.  I take advantage of this option to find a motel and check other computer related issues.
1:44 p.m.  It dawns on me that the Bill Clinton Presidential Library and Museum is now open in Little Rock.  That would make a good Trackchasing Tourist Attraction.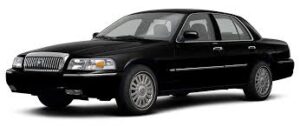 1:51 p.m.  I pick up a Mercury Marquis (full size) rental car from Avis.  I paid just $14 plus tax for a mid-sized car via Priceline.
2:04 p.m.  I arrive at the Bill Clinton Library that is less than 10 miles from the airport in downtown Little Rock.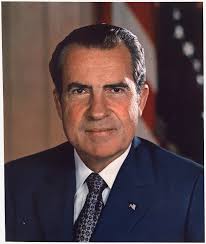 4:07 p.m.  After spending two hours at the Presidential library (I've also been to the Nixon, Reagan, Truman and Eisenhower facilities) I make a 10-minute stop at the gift shop.  I needed a gift for my right wing friend who sent me Bill O'Reilly golf balls.
4:38 p.m.  I arrive at my Motel 6 in Conway, Arkansas.  This motel has to have the most downscale clientele of any motel I have visited in a long time.  No one has a credit card.  The line is four people deep.  I have to be in my room by 5 p.m. to watch the UCLA-Memphis NCAA basketball game.  The elderly woman customer ahead of me must go back out to her car to get the cash money for the room fee.  Did she think she was going to pay for her room with her good looks?  She returns with exact change.  Then she is informed the amount she has brought to the counter does not include the tax.  She returns to the car for more money.  I squirm.  When the woman comes to the counter again, she tells the clerk, she not going to stay here, because "You're changing the price on me".  Whatever, lady, just move on.
When my turn comes, the surly young woman who has been miscast in the role of desk clerk informs me that this Motel 6 does "not honor internet rates" from the Motel 6 website.  We'll see about that.  However, we will have to see about that later as the basketball game is about to begin.
Editor's note:  I followed up with the manager regarding the desk clerk's decision not to honor the internet price (Click 6) I had confirmed online.  This netted a certificate for a free stay at a Motel 6 in the future.  Yes, it's pays to follow-up when you encounter poorly prepared customer service people, dare I say idiots.
4:55 p.m.  I get to my room five minutes before the game comes on.  I use my "anywhere anytime" wireless internet capabilities to check more details about tonight's trackchasing.  UCLA plays below their capabilities and Memphis plays well.  For the third straight year, the Bruins advance to the final four but won't win the championship.  Nevertheless, they've had an excellent season.
7:03 p.m.  I head out to the racetrack.  The next five hours will be spent in the midst of my trackchasing hobby.  More details about the racing in "race review".
12:07 a.m.  It's been a long day and the end to this non-stop action isn't going to come anytime soon.  I arrive back at the Motel 6.  There is a strange cast of characters hanging over the second floor balcony.  On site security tells me, "If anybody bothers you, let us know.  We'll be here all night".  Great.  Somehow I knew I wasn't at the Marriott.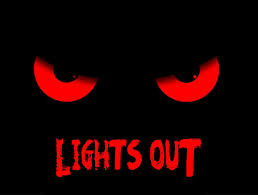 12:35 a.m.  I turn out the lights.
4:00 a.m. Central time (2:00 a.m. San Clemente time).  The alarm rings and I'm up for my new day to begin.  I have a 40-mile drive to make to the Little Rock airport.  My flight leaves at 6 a.m. for the trip back to Atlanta.
Yes, this is the type of commitment it takes to trackchase at a championship level.
The People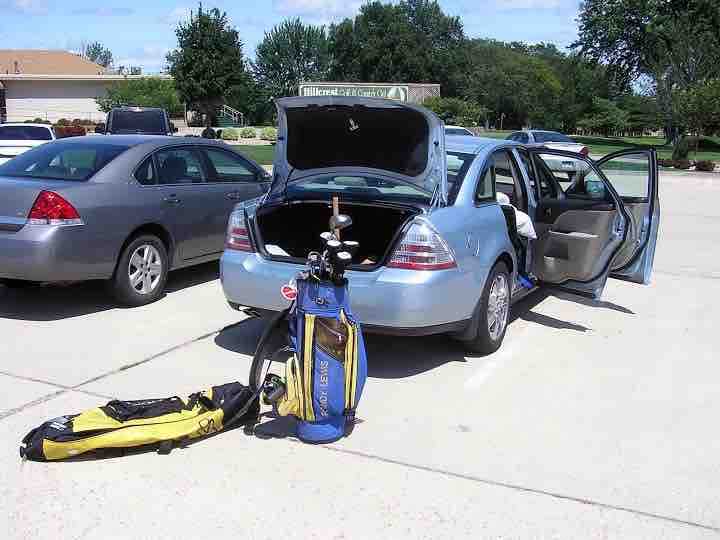 I'm involved in the hobby of trackchasing for the fun and the adventure.  I also see the hobby as providing some friendly competition.  It's about on par with my going down to the golf club on Tuesday and Thursday mornings.  I plunk down 20 bucks, put my golf ball in a hat and am randomly paired with three other past middle-aged golfers.  For the next four hours, we do our best to win the day's event.  When it's all over we go into the bar and have lunch.  Yes, this is the lifestyle of a well-planned retirement.
Permit me to carry the golf analogy one-step further.  I am an avid golfer.  I play golf about 100 times every year.  When I watch Tiger Woods play golf on TV, I do not get frustrated because he is a better golfer than I am.  Heck, when I watch the very best golfers at my own golf club it doesn't bother me that they have a better game than I do.  I don't really consider myself in competition with Tiger Woods or the best golfers at the Pacific Golf Club.
Those people have skills I do not possess.  I don't complain that they have more basic athletic talent than I do.  I don't bemoan the fact that they have likely put more time and effort into golf than I have.  They are better than I am.  They deserve whatever reward and recognition comes from the time, money and practice they have put into their hobby.  They all play by the rules, that's all I can ask. 
In golf, I am left to compete with the people who have similar skill levels that I have.  If I put some time into my game I might be able to beat the people I can compete with.  I certainly don't have bad feelings toward the golfers who are clearly better than me.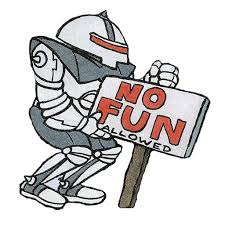 You can imagine my chagrin when I learned that we have a couple of guys in trackchasing who constantly complain and whine that "trackchasing isn't fun".  They also lament the fact that the hobby is "too competitive".  They don't feel good about what I have been able to achieve in trackchasing.
In point of fact, I think they just can't stand losing.  These gentlemen (Smith and Killian) both rank in the worldwide trackchaser top 5.  One of their many complaints is when I leave one track early to attend another track in the same evening.  For some strange reason I can never recall them complaining about anyone else's similar efforts in this area that ranks BELOW them in the trackchaser standings.
These same trackchasers don't mind if you leave a track early for just about any reason as long as you are not going to go to another track.  If it's too cold, you can leave early.  If the show is too slow, you can leave early.  If you have to go to work, you can leave early.  However, too these same trackchasers, who will tell you we are not in a competition, this is their complaint.  If you leave one track before the entire program is finished or if a feature event has not been seen, to go to another track then you are being "too competitive" and to them, the hobby "isn't as much fun as it used to be".
I might reiterate a key point on this topic.  The fun I have in trackchasing has ZERO to do with what some other trackchaser does or does not do.  I honestly can't recall a trackchasing trip I've been on where I didn't have a good deal of fun.  I wouldn't go trackchasing if I didn't have a good time.  I can't imagine why anything I would do would have any impact on the "fun" another trackchaser might have. 
Tonight's trackchasing for me was a great example of why it makes perfect sense to leave before a program is complete and the track turns out the lights.  Remember, my primary reason for doing this is to have fun.  I started out as a race fan and I still am.  I am no longer a racechaser.  I don't select the tracks I visit based upon the quality of the racing I expect to see.  I select my tracks based upon the fact that I am a "trackchaser".  I am going to see the track, the facility, the people, and the area.  If a race breaks out so much the better.
Tonight I showed up at 7:30 p.m. for a show that was supposed to start sometime between 7-8 p.m.  The track's webmaster did not seem to think putting the event starting time on the site was important, so he/she didn't!  The track was so wet I could see they would not be starting anywhere close to the unadvertised starting time.
Therefore, I elected to drive some 48 miles (about 50 minutes) to another track in Arkansas.  I arrived at about 8:30 p.m.  They were in the midst of a delay while they pulled a wrecked car from a muddy location beyond turns one and two.  This was a rundown facility.  I'll tell you more about it in the race review.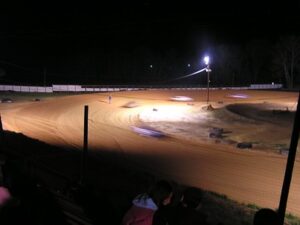 As far as I could tell they had four classes of racecars tonight.  The car counts in each class ranged from just two (mini-stocks) to eight (hobby stocks).  This is a very small field of cars.  I watched one complete round of heats.  I had been told the program would likely wrap up at 11-11:30 p.m.  Why would it take so long to finish a program with so few cars?  I soon learned why.  At 9:45 p.m. they went into a second round of heat races.  Each division only had enough cars to make up one heat race as it was.  There didn't seem to be much point in watching the very same (few) cars race a second heat race.  There seemed to be even less reason to stay another 2+ hours to watch the same (few) cars race a feature race.  That would not be fun to me.  I can't imagine any "race fan" who could conjure up the idea that this would be a good idea.
I decided to leave this track after watching the beginning of the second round of heats.  I didn't leave because it was too cold which it was.  I did not leave because the program was being run too slowly which it was.  I did not leave because I had to go to work, because I didn't.  I left because this was not fun.  There was so little entertainment value in the program that it would have been a waste of my time to stay.
I decided to return to the track that I had left earlier tonight when I noticed their track was going to take a very long time to get race ready.  I arrived back at the Central Arkansas Speedway at about 10:20 p.m.  They were still running heat races!  I was told that heat races, the first races of the night, actually started at sometime after 9:30 p.m.  That is terrible.
I watched several 3-5 car heats.  Then at 11 p.m. the track went to intermission for 30 minutes.  During this time they presented trophies to the best-looking cars from an earlier car show the track had organized at a local shopping mall.
At 11:30 p.m. they ran the first feature event of the night.  It was for seven mini-stocks.  That race was followed by a 13-car factory stock feature event.  It was now nearly midnight.  My wake-up call would come in just about four hours at 4 a.m. and I was still 15-20 minutes from the hotel.  It was time to leave.
If you are a race fan or a trackchaser there is no good reason to stay at a track when the entertainment value is low or it's not much fun.  When tracks start late, have very small car counts, have numerous long delays then, for me, that doesn't provide much entertainment.  Others may just love these track attributes.  More power to them.  By the way, tracks can do a long list of other things (no/bad announcer, dusty conditions, etc) to diminish/eliminate their entertainment value as well.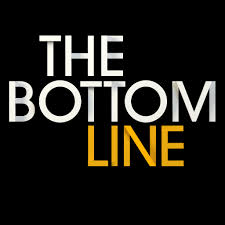 The bottom-line is that in the world of trackchasing folks should go to tracks to have fun.  If going to the track is not fun, they shouldn't go.  If staying beyond a certain point is not fun, they shouldn't stay.  That seems pretty simple doesn't it?
I think it's really funny that some trackchasers can provide any list of reasons why it's O.K. to leave a track before the program is officially concluded.  As the same time, they say the hobby is not a competition to them.  Why in the world, if the hobby were not a competition to them, would they care what another trackchaser did as long as it meets the rules that have been established by all of the voting trackchasers by a democratic vote?
I always come back to the same thing.  I trackchase for fun and enjoy the competitive aspect of the hobby as it relates to the rankings be they by country, state or whatever.  This is not to say that any trackchaser cannot have any opinion they want.  However, you the critical reader of the Trackchaser Report can make an informed decision as to which side of each issue you support.
TRACKCHASING TOURIST ATTRACTION
I very much enjoy the racing when I go on trackchasing trips.  However, I am not the type of person who would feel the trip was complete if I simply left home, went to the race and came back home.
I do a good deal of traveling.  I want to do my best to see the local area when I come for a visit.  There are almost always unusual attractions that one area is noted for more than any other locale.  I want to see those places.  I want to touch them and feel them.  When I leave an area, I want to have memories of these special places that I call "Trackchasing Tourist Attractions".  I will remember those experiences long after the checkered flag has fallen on whatever race I have seen that day.
William J. Clinton Presidential Library
I had a very enjoyable visit to the William J. Clinton Presidential Library in Little Rock, Arkansas.  I'm not really into politics.  I don't feel politics or the government has much affect on my family's lives or me.  I'm a big believer in you get what you earn.  It seems others feel the government is there to give them something.
With that thought in mind I happily drove the 10 minutes or so from the Little Rock National Airport to the presidential library.  I don't think the library has been open much more than a year. 
I began my brief two-hour visit at "Restaurant 42" (Bill Clinton was the nation's 42nd president).  Today they were offering a BBQ ribs and chicken buffet.  I arrived just in time before the restaurant was closed for the day and enjoyed a quick lunch.
Admission to the library was $10.  This included an audio headset to help explain the exhibits.  I probably enjoyed the film that Bill Clinton starred in and narrated the most.  I have several high definition TVs in my home. They produce a great picture.  I have never seen a more realistic picture than the one used for this film.  It looked like the man was standing 10 feet from me. 
President Clinton went on to explain how the library came to be.  A library worker who introduced the film told us the library's shiny silver exterior came from re-cycled aluminum.  Several other parts of the building were also from re-cycled materials.  I was somewhat surprised at how small the overall library was.  I had been led to believe that this was some mammoth project.  The Reagan library is the largest presidential library I have ever visited.  At that location they even have "Air Force One" parked inside one of the wings.
I didn't have time to read the details of every display.  I was impressed with the statistics that told of major improvements in all sorts of topics from the time Bill Clinton became president in 1992 until he left in 2000. There was one mention; there may have been more, about his impeachment. 
I enjoyed seeing large photos of the Clintons and the other major players in their presidency.  I hope I get the chance to go back (I don't have very many trackchasing opportunities in Arkansas now) and take a closer look.  I would love to get Trackchasing's First Mother to visit although her politics may not allow it.
When I travel in my trackchasing hobby, I want to see unique, interesting and unusual sights.  The William J. Clinton Presidential Library certainly qualifies on those points.
STATE RANKINGS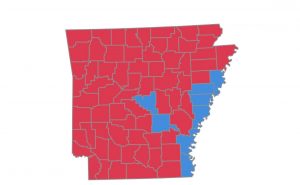 Arkansas
Today I saw my 7th and 8th lifetime tracks in the Razorback state.  I started the night in a tie with Messrs. Brown, Danielski, Eckert and Schneider for fifth place in Arkansas.  By the end of the night I had advanced into a tie with legendary Sammy Swindell for fourth place.  I still trail Ed Esser (18), Jack Erdmann (12) and John Moore (10).  I am somewhat surprised that 41 listed trackchasers have made it down here.
RACE REVIEW
CENTERVILLLE SUPER SPEEDWAY, CENTERVILLE, ARKANSAS
I arrived at the Centerville Super Speedway at about 8:30 p.m.  It was already dark.  Actually, I accidentally ended up at a drag strip just down the road thinking it was the oval track.  I soon corrected my error and came upon one of the darkest parking lots I have ever encountered.  I had arrived at the Centerville Super Speedway.
I have no idea what makes this track a "super" speedway.  It is actually rather rundown.  I asked the woman at the dimly lit ticket window if they had any senior discounts.  Nope.  I paid my ten bucks.
My first stop was at the restroom on the spectator side of the track.  Although the Toccoa Speedway (GA) restroom probably ranks the all-time lowest in this category, the Centerville Super Speedway was in contention. 
The racetrack was a dimly lit quarter-mile high banked red clay oval.  It was wet.  There were no fences to prevent the cars from sliding over the turns.  Of course, this caused a yellow flag delay and sometimes a red flag delay frequently.  Where was the one spin and you're out rule for heat races?  I guess with the very small car counts a yellow or two would have completely ended an entire classes' heat races!
To compound the problem, the flagman was trigger happy with the yellow flag.  If a car simply "got loose" in the turn without spinning the yellow flag came out.  Then it took them a long time to get the very small fields of cars going again.
The biggest field of cars (8) was the factory stocks.  The mini-stocks had just two cars.  I am somewhat embarrassed to say I watched both rounds of mini-stock heat races.
There was a small crowd in the grandstands.  It was so dark in the steeply pitched stands; I couldn't tell how many people were there.  I stood behind the top rows of bleachers to watch the races.  In this area of the property there were a number of major holes in the ground that were just perfect for spraining an ankle. I will say this after viewing the pictures I took tonight (2008) in 2020. Cell phone cameras have come a long way in 12 years!
So……what do we have here?  We have fields so small that all of the cars at the track combined wouldn't fill the field of starters for the Indy 500 (33).  We have yellow flags being thrown every lap or two even when they were not warranted.  The announcing wasn't great and the lighting in the grandstands and parking lot were non-existent.  Why was I here?  Why would I want to stay any longer?  I tried to answer these questions.  I couldn't.  It was time to leave.
CENTRAL ARKANSAS SPEEDWAY, PLUMERVILLE, ARKANSAS
I arrived at the track at about 7:30 p.m.  A state highway passes directly by the speedway.  They were beginning to park cars across the highway from the track in a grassy field.  Arkansas has received a good deal of spring rain.  Many of their rivers are overflowing.  I didn't want to park in what looked like a muddy field with the Avis Rental Car Racing Mercury Marquis.  I "built my own spot" using my biblical training.  What biblical training is that you might ask?  I operate with a philosophy that "there is always room for one more at the inn" when trying to find a parking spot.
I paid my eights bucks ($2 senior discount savings) and entered the stands.  I was hoping to make tonight's trackchasing activity a "traditional" double.  I don't do traditional doubles often and they are my least favorite form of trackchasing double.
"Hold on Randy.  I can't remember the exact definition of a trackchasing traditional double.  Can you give me a refresher course?" the ardent Trackchaser Report reader might ask.  Of course, I can.
A "traditional double" is a fairly simple trackchasing double.  A trackchaser goes to the first track of the day and stays long enough to see a feature race.  He then leaves the track and heads for a second track where he normally sees a feature event.  In this type of double the trackchaser might likely be at the first track for 2-3 hours or so.  Then it might take 15-45 minutes to drive to the second track.  By this time there normally would not be much racing left to run at the second track.  Frequently, the trackchaser squeezes in maybe 15-30 minutes of racing and sometimes less at the second track.  I don't like these kinds of doubles because the time spent at the second track is so limited.  My records show that in the last 525 tracks or so that I have seen, I've only had about 13 traditional doubles.  I wanted to try one tonight just to see if they were still my least favorite form of trackchasing double.  I did not get the chance.
As I looked at tonight's track I noticed how wet it was.  It was a quagmire.  It was 7:30 p.m.  They were supposed to begin wheel-to-wheel racing at 8 p.m.  That wasn't going to happen.
They were just bringing the track grader onto the quarter-mile banked dirt oval.  These guys would be very lucky if they got started by 9 p.m.  It would probably be later.
I changed my plan about having a traditional double.  The late start at Central Arkansas Speedway would not allow me to do that.  I headed over to the Centerville Super Speedway (described above).  I guess I will have to schedule a traditional double later in the season.
I did not return to the Central Arkansas Speedway until a little past 10 p.m.  They were still running heat races.  It was starting to get cold by know.  I watched a few heat races.  Then the track went to intermission.  It was 11 p.m. and all they had done was run heat races!  Intermission!  Were they out of their minds?
Often, I cannot understand the behavior of others.  Then I gave it some more thought.  These people probably all lived within 15 miles of the track.  Most of them were either related to a driver or friends with a driver.  They didn't have to be anywhere anytime soon.  What was the rush?  This helped me better rationalize what was happening.
At 11:20 p.m. they brought several cars onto the track for a trophy presentation.  Apparently, these cars had won "best-looking" car awards at an earlier in the season car show.  They took 20 minutes for this presentation.
At 20 minutes before midnight, they finally got to some feature racing.  As mentioned above I stayed for two features.  This trackchasing double qualified at a "blended double without a feature on the front end".  It was now past midnight.  I would be getting less than four hours sleep tonight before my flight left Little Rock for Atlanta on Sunday morning.  I would then be faced with an immediate five-hour drive up to Kentucky from Atlanta. 
Both of these tracks tonight were disappointing.  I'm sure the recent rains didn't help their cause.  Nevertheless, they both were unable to come anywhere close to the fine program that the Lake Country Speedway in nearby Ardmore, Oklahoma had offered recently.  There are some poorly run tracks in America.  I went to one of them tonight and maybe two of them.
RENTAL CAR UPDATE
Little Rock, Arkansas – Saturday/Sunday
Priceline.com helped sponsor my Avis Rental Car Racing Mercury Marquis today.
Thanks for reading about my trackchasing,
Randy Lewis
Alberta's #1 Trackchaser
Sharing is for sissies.

TRAVEL DETAILS
AIRPLANE
Los Angeles, CA – Atlanta, GA – 2,113 miles
RENTAL CAR
Hartsfield Atlanta International Airport – trip begins
Swainsboro, GA – 224 miles
Sylvania, GA – 318 miles
Hartsfield Atlanta International Airport – 578 miles (car parked temporarily while I was off to Little Rock)
AIRPLANE
Atlanta, GA – Little Rock, AR – 451 miles
RENTAL CAR – SATURDAY/SUNDAY
Little Rock National Airport – trip begins
Centerville, AR – 119 miles
Plumerville, AR – 167 miles
Little Rock National Airport – 219 miles
TRACK ADMISSION PRICES:
Swainsboro Raceway – $20
Screven Motor Speedway – $20 (included drag strip and oval pits)
Centerville Super Speedway – $10
Central Arkansas Speedway – $8
RANKINGS
LIFETIME TRACKCHASER STANDINGS UPDATE:
There are no trackchasers currently within 100 tracks of my lifetime total.  It's not my fault!
Randy Lewis, San Clemente, California – 1,327
Other notables
These worldwide trackchasers are within 10 tracks (plus or minus or more) of Carol's current trackchaser total.
Kevin Eckert, Indianapolis, Indiana – 450
Carol Lewis, San Clemente, California – 358
Ken Schrader, Concord, North Carolina – 354
Max Allender, Des Moines, Iowa – 349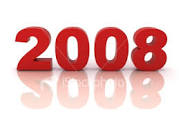 2008 TRACKCHASER STANDINGS
Randy Lewis, San Clemente, California – 29
Mike Knappenberger, Reading, Pennsylvania – 16
Ed Esser, Madison, Wisconsin – 12
Carol Lewis, San Clemente, California – 9
Guy Smith, Effort, Pennsylvania – 9
Tracks have been reported by 24 different worldwide trackchasers this season.
LIFETIME COUPLES TRACKCHASING STANDINGS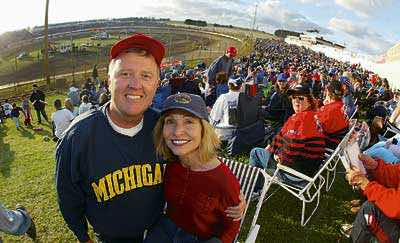 Randy & Carol Lewis, San Clemente, California – 1,685
Allan & Nancy Brown, Comstock Park, Michigan – 1,672
Guy & Pam Smith, Effort, Pennsylvania – 1,666
LIFETIME NATIONAL GEOGRAPHIC DIVERSITY STANDINGS
2007 NGD results are posted at www.randylewis.org
UPCOMING TRACKCHASING PLANS I could find only two tracks racing tomorrow (Sunday).  One was near Atlanta and one was out in the middle of nowhere, relative to any commercial airports, in Southern Kentucky.  It would take five hours to drive from Atlanta (where my first rental car was parked) to the Kentucky track and just one hour to get to the Georgia track. 
Which one should I pick?  I did not take the easy way out and go to the track in Georgia.  I picked the track in Southern Kentucky.  Why?  I didn't have to be anywhere anytime soon on Monday.  That meant that I might as well face the situation and go to Kentucky.  On a trip sometime in the future when my time is tight that Georgia track may be a much better fit when I'm flying out of Atlanta.  Yep!  It's all about strategy.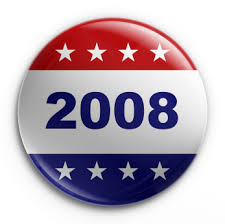 RACETRACKS VISITED IN 2008
(** not the first time to visit this track)
1,299. Barnes Lake Ice Track, Ashcroft (road course), British Columbia, Canada – January 13
1,300. Bira Circuit, Pattaya (road course), Thailand – January 19
1,301. Cameron Lake Ice Track (oval), Erskine, Minnesota – January 26
1,302. Birch Lake Ice Track (oval), Hackensack, Minnesota – January 27
1,303. Mille Lacs Lake Ice Track (road course), Garrison, Minnesota – January 27
1,304. Mille Lacs Lake Ice Track (oval), Garrison, Minnesota – January 27
1,305. Ozark Empire Fairgrounds (oval), Springfield, Missouri – February 1
1,306. Atlanta Motor Speedway (road course), Hampton, Georgia – February 2
1,307. Brainerd International Raceway Ice Track (road course), Brainerd, Minnesota – February 3
1,308. Bay of Green Bay Ice Track (road course), Marinette, Wisconsin – February 9
1,309. Lake Speed Ice Track (oval), Tilleda, Wisconsin – February 9
1,310. Shawano Lake Ice Track – North Shore (oval), Shawano, Wisconsin – February 10
1,311. Cecil Bay Iceway (oval) – Cecil, Wisconsin – February 10
1,312. Mototown USA (oval) – Windsor, Connecticut – February 15
1,313. Moosehead Lake Ice Track (oval) – Greenville Junction, Maine – February 16
1,314. Clarence Creek Ice Track (oval) – Clarence Creek, Ontario, Canada – February 17
1,315. Durban Grand Prix (road course), KwaZulu-Natal, South Africa – February 24
1,316. Lake La Biche Ice Track (road course), Lake La Biche, Alberta, Canada – March 1
1,317. Rice Lake Ice Track (oval), Rice Lake, Wisconsin – March 8
1,318. Ashland Ice Track (oval), Ashland, Wisconsin – March 9
1,319. Autodromo Hermanos Rodriquez (road course), Mexico City, Mexico – March 16
1,320. Hartwell Motor Speedway (oval), Hartwell, Georgia – March 22
1,321. Lavonia Speedway, Lavonia (oval), Georgia – March 22
1,322. Dover Raceway (road course), Brown's Town, St. Ann, Jamaica – March 24
1,323. Lake Country Speedway (oval), Ardmore, Oklahoma – March 29
1,324. Swainsboro Raceway (oval), Swainsboro, Georgia – April 3
1,325. Screven Motor (oval), Sylvania, Georgia – April 4
1,326. Centerville Super Speedway (oval), Centerville, Arkansas – April 5
1,327. Central Arkansas Speedway (oval), Plumerville, Arkansas – April 5
You might have remembrances about this track.  If so, please feel free to share your memories in the comments section below.  If you have any photos from back in the day, send them to me at Ranlay@yahoo.com.  I'll try to include them here.
Thanks for reading about my trackchasing,
Randy Lewis
World's #1 Trackchaser
Peoria Old Timers Racing Club (P.O.R.C.) Hall of Fame Member
That's all folks!  Official end of the RLR – Randy Lewis Racing Trackchaser Report
Click on the link below to see the video production from the racing action today.
I wasn't making race videos back in 2008. That being the case I wanted to share other's video productions from the two tracks featured in this report. 
Centerville Super Speedway
Central Arkansas Speedway
Click on the link below for a photo album from today's trackchasing day.  You can view the album slide by slide or click on the "slide show" icon for a self-guided tour of today's trackchasing adventure.
Centerville Super Speedway…a night at the races
.
.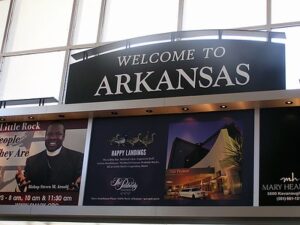 Central Arkansas Speedway…a day spent in the Razorback State