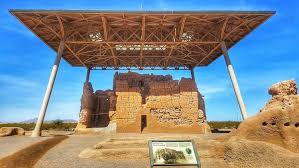 Greetings from Casa Grande, Arizona
.
From the travels and adventures of the "World's #1 Trackchaser"
HighlightsVideo PlusPhotos
 Central Arizona Speedway
Outer dirt oval
Lifetime track #51
.
Central Arizona Speedway
Inner dirt oval
Lifetime track #2,552
The Central Arizona Speedway's outer ½-mile dirt oval was just my 51st-lifetime track where I had the chance to see auto racing. Central Arizona in Casa Grande, Arizona is officially listed as my 5th-lifetime track in the Grand Canyon State.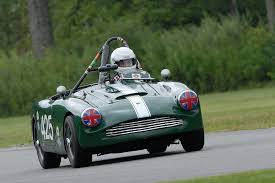 I did not begin writing my famous "Trackchaser Reports" until the middle of the year 2000.  My first official Trackchaser Report was written for track #425, the State Fair Speedway in Sedalia, Missouri.  I saw that track with my brother Mark on May 28, 2000. I went to the Central Arizona Speedway in 1974 or 1975. We lived in Phoenix for a year beginning in 1974.

Before 1980, I never kept track of when I went to a track. I just know from memory that I had seen racing at 71 different racetracks from when I was born in 1949 through the 1979 season. This was affectionately known as the "Group of 71". As this is written I've seen racing at more than 2,600 racetracks. The Central Arizona Speedway is a charter member of the Group of 71.
You see when I first became a racing fan I never gave the idea of "trackchasing" a passing thought. Why? Trackchasing requires the funds to travel long distances. I grew up poor. We had no money for travel. The ONLY vacation I can ever remember taking until I was in college was a bus trip from Peoria, Illinois to Evansville, Indiana to visit my grandparents. We had absolutely no money for luxuries and travel was a luxury.
I began my racing fan "career" as a "racechaser". How did I decide beginning in college and running through the early 80s where I would go to the races? That was easy! I simply followed my favorite drivers. I scoured the Hawkeye Racing News for advertised race dates. I followed my favorite dirt driver, Darrell Dake, all over his home state of Iowa and my home state of Illinois. We were big Dick Trickle fans. When he was racing at a big show we tried to make it there. Yep. I was a racechaser. I didn't give a second thought to whether I was visiting a new track or not.
However, somewhere in the 80s, I decided I liked going to a track for the first time more so than re-visiting a track for the 10th time. It was also about this time that Darrell Dake was slowing down his race schedule and Dick Trickle was moving from the midwestern short tracks to NASCAR. Of course, during the 60s and 70s, I was a regular at my hometown track, the Peoria Speedway. To this day the Peoria Speedway remains my all-time favorite track.
I do remember my 70s visit to Casa Grande. I also went back there in 2003 to catch some racing. During my first visit, the Central Arizona Speedway wasn't much. They had their Pina County Fairgrounds covered grandstand then just like they do now.
I remember getting there early on a very warm day in the mid-70s. Arizona has a number of very warm days. Some might even call them hot! We had moved to Phoenix from Cincinnati, Ohio in 1974. Phoenix was a nice improvement climate-wise over Cincy. However, a year later we moved to Southern California. I don't think there is really a location in the entire world that can go head to head with Southern California on climate, especially where we live at the ocean.
On that very first visit to Casa Grande the racing wasn't much. I must have sat in the grandstand for more than two hours waiting for the evening show to begin. They didn't have very many cars. They didn't have very good racing. However, the drive from our home in Phoenix was just a bit more than an hour and it was a new place to visit.
Fast forward to 2019! I was heading back to Casa Grande, Arizona. They had begun having racing on a smaller quarter-mile dirt oval. In trackchasing, we by rule can count racing on a separately sized oval in most cases.
I had this smaller track on my radar for a few years. Then on Saturday, May 18, 2019, I decided to show up. Had I been planning to come to see this track for the past few weeks or months? Er….not exactly.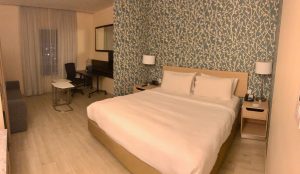 I actually came up with the idea less than 24 hours before I bought my ticket. I was sitting in my hotel room down in Queretaro, Mexico. Ah heck, give me a couple of minutes and I'll tell you the story.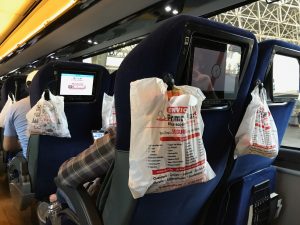 So… Why would I go all the way to Mexico City and then ride a bus for three hours to the city of Queretaro for what was planned to be a three-day trip and come home after only one day? I'm sure that is an intriguing question.
I got down there on Friday night with plenty of time for touring on Saturday and the NASCAR Mexico race on Sunday. That was when I discovered the NASCAR website had incorrect information. They were not racing at the place I thought they would be racing, Queretaro, but in Guadalajara some five hours away. Under certain conditions that would not have been a problem. I would have simply gotten myself over to Guadalajara and seen the race there. However, about 10 years ago Carol and I and our son J.J. visited that track for a race. I didn't see any need to go back.
While I'm thinking about it I figured you might want to read about our trip to Mexico to see Guadalajara and the racing trip to Triovalo Bernardo Obregon racetrack in Tiajamulco de Zuniga, Jalisco, Mexico. Wow! That's a mouthful!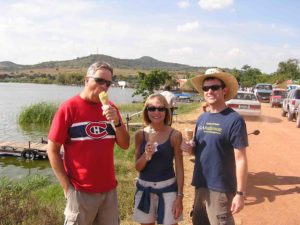 Triovalo Bernardo Obregon racetrack
Once I figured out I could talk my way out of the last two days of my hotel reservation even though it was supposed to be nonrefundable and I could catch a flight from Mexico City to Phoenix in time to see racing at the Central Arizona Speedway on Saturday night that's what I did.
I got in touch with the NASCAR Mexico people online today. They told me I was looking at the wrong web link and forwarded me what should have been the correct one. I looked at it and it was exactly the SAME link I had been using and had checked as late as Friday night. I can't explain it. The trip was a good education on getting into Mexico City and being able to go in any different direction for future NASCAR Mexico visits. I'm sure I'll do that in the future. That's my story and I'm sticking to it.
From the photo, I attached you can see the NASCAR Mexico website clearly states they were racing in Queretaro on Sunday, May 19! The second photo shows the "correct" schedule, which did NOT appear Friday night. This link was sent to me Monday morning. I love NASCAR….however, I'm thinking someone with NASCAR Mexico might be practicing a little CYA?
So….with no racing in Mexico could I salvage my trackchasing weekend? The short answer was…Yes. I surveyed all of the locations in the United States that had non-stop air service from Mexico City. Actually there weren't all that many choices but there was one that would work for me. I could fly into Phoenix, Arizona, rent a car and motor on down to the Central Arizona Speedway in Casa Grande, Arizona.
This track had created an inner oval in the past few years. I often return to a facility when they add that smaller track. In most cases, I have already seen racing on their "big" track. Oftentimes that first visit to the facility was decades ago. That was the case with the Central Arizona Speedway.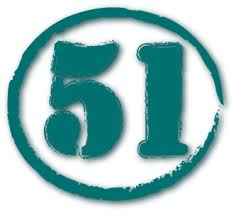 I made my first visit to the Central Arizona Raceway is Casa Grande in about 1974/75. The track was the 51st where I had seen racing on a lifetime basis.
Despite that trip being some 45 years ago, I remember it. I arrived early. Even back then I always arrived early. It was a terribly hot Arizona afternoon. There wasn't much happening at the country track. There weren't very many cars racing that day. The Central Arizona Raceway was an embryo of what is has become today. Nevertheless, on that scorching hot day nearly a half-century ago I did see racing at Casa Grande.
Then in 2003 my brother Mark and I went down to Casa Grande for some of the winter national stock car racing. Wisconsin driver Pat Doer in the #11 won the feature that night. The Central Arizona Speedway was becoming a leading track for drivers to visit during the middle of the midwestern winter.

With the country of Mexico out of the trackchasing picture, at least for this weekend, I headed to Casa Grande, which is about midway between Phoenix and Tucson. On the way down I had to stop at a Whataburger because we don't have Whataburger's in California.
Admission was a brisk $17 U.S. That seemed pricy for a regular Saturday night show even though it did include the western USAC sprint cars.
They run a very efficient program here. Tonight they had six or seven race classes. When one race was finished the next was rolling onto the track. I might have liked the modified racing the best.
I've got to be honest. Honesty is in my contract. The racing on the inner oval wasn't that great. They had two different classes of mini-sprints racing on the small track. The car counts were small for each heat race. Additionally, the covered grandstand roof required several poles to support it. That blocked the view considerably on both the small and large track.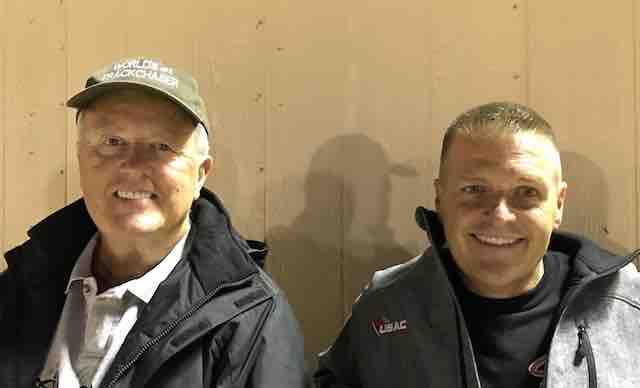 The highlight of the evening for me was a visit from Chris Kearns (above at Ventura). I first met Chris when he was the track promoter at the Santa Maria Speedway. The night before I went to see his kart track in Santa Maria I was at the Greenbush Race Park in Minnesota. That track was just a few miles from the Canadian border.

It took some doing to get from that northern Minnesota racetrack that raced on a Saturday night to central California and the Santa Maria Speedway that was racing the next afternoon. I was even early for the racing in Santa Maria. I took a nap in my car and waited for the kart racing to begin on the small oval at Santa Maria. During that event I had plenty of time to meet and talk with Chris Kearns.
Chris and I have met up at a few tracks. We always talk racing but he and his wife Jolene like to travel as well. I was instrumental in getting them set up for an ocean cruise. I told them they would have fun cruising. Did they? You betcha. They can't wait to take their second cruise.
Chris works with USAC on the west coast. He is also the promoter for the big winter nationals event held in the Phoenix area. Those two weekends of racing draw some of the best late model and modified drivers from all over the country. Scott Bloomquist and Billy Moyer make that westward trip during the winter.
When tonight's racing was finished I headed north on the interstate. Just north of the Central Arizona Speedway was a rest area. I spent a few hours sleeping overnight before my early morning flight from Phoenix back to Los Angeles. I would have a few days at home and then Carol and I would take off for the country of Antiqua and Barbuda. There I would see racing in my 85th different country. We were excited about that trip.
Good evening from Querétaro, Mexico……er I mean Casa Grande, Arizona.
I can tell you that "The History of America's Speedways – Past and Present" authored by Allan E. Brown has this to say about the Central Valley Speedway. By the way, I can't even imagine the level of research it took to make this book. There is a listing from virtually every racetrack that ever existed in the U.S. and Canada. It truly does border on the unbelievable. Well done!
They first raced at the Pina Valley Fairgrounds on a 5/8-mile dirt oval during the 1939-40 seasons. Apparently they also raced on a 1/5-mile oval in 1940.  Then they DIDN'T race there again until 1973! From 1973-1981 the racing was held on both ¼-mile and ½-mile oval tracks. In 1982 they went to a 3/8-mile dirt oval. They raced on that from 1982-86, 1988, 1990 and now 1992 to the present. As noted they are back to racing on both an outer and inner oval.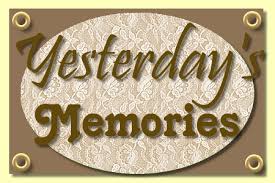 You might have remembrances about this track.  If so, please feel free to share your memories of the comments section below.  If you have any photos from back in the day, send them to me at Ranlay@yahoo.com.  I'll try to include them here.
Thanks for reading about my trackchasing,
Randy Lewis
World's #1 Trackchaser
Peoria Old Timers Racing Club (P.O.R.C.) Hall of Fame Member
Arizona sayings:
"It's A Dry Heat, So It's No Big Deal"
The one good thing about the heat here is the universal understanding that it's a dry heat, as everyone will tell you. Of course, that doesn't mean much when you can't get in your car because the door handle melted off in your hand.
That's all folks!  Official end of the RLR – Randy Lewis Racing Trackchaser Report
Click on the link below to see the video production from the racing action today.
Click on the link below for a photo album from today's trackchasing day.  You can view the album slide by slide or click on the "slide show" icon for a self-guided tour of today's trackchasing adventure.
This Mexico trip unexpectedly turned into an Arizona trip!