Greetings from Hesperia, California
.
.
From the travels and adventures of the 
"World's #1 Trackchaser"
.
.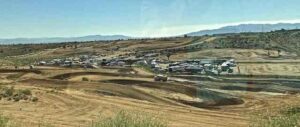 Competitive Edge – Hillside Track 
Dirt road course
 Lifetime Track #2,320
The Event
Video Plus
Photos
THE EVENT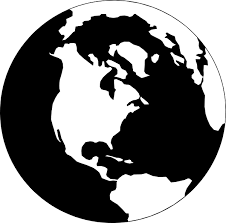 I have had the opportunity to follow my trackchasing hobby all over the world.  As this is written I have seen racing in 74 countries.  My lifetime track total exceeds 2,300.  Each and every year I will trackchase in 25-30 states.  At track #1,040 I moved into the "World's #1 Trackchasing" spot.
My hobby is not only about racing.  Trackchasing for me centers around three things.  The racing part is pretty obvious.  However of equal importance is the logistics of trackchasing and the opportunity to see the world.
I live in Southern California.  The vast majority of tracks are located in the Midwest and East.  It takes a good deal of logistical planning to get from where I live to where the tracks are.  For the past 15 years I have traveled about 175 nights each and every year.  Surprisingly to some, more than half of those overnights were not part of trackchasing.
Then there's the travel just for the fun of seeing new things.  You won't want to miss my "Trackchasing Tourist Attractions" page or my "Sports Spectating Resume" page on my website at www.randylewis.org.  That will give you some understanding on how important seeing the world is with my hobby.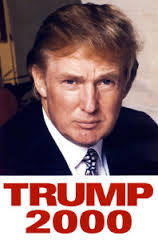 Today's adventure was one more of the 2,000 trips that have taken me up, down and around the long and dusty trackchasing trail.  If you would like to see where I've been and experience those adventures here's the link:
Randy's Complete Track List
If you've got a question, comment or whatever please leave it at the bottom of this report.  It's very easy to do.  Or you can visit me on Facebook.  Thanks!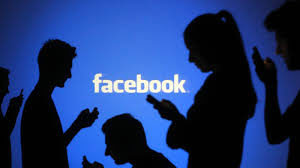 Randy on Facebook
FOREWORD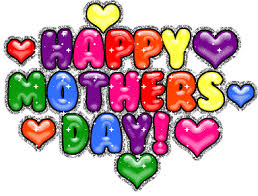 Today was Mother's Day.  That is an important holiday in our household.  Typically we would not be trackchasing on this special day.  However, today's opportunity was simply too good to pass up.
First, we had a chance to see a race promoted by Dirt Series.  They are the promoters of off-road racing on dirt tracks all over Southern California.  They've been very reliable in providing countable racing and doing it in an efficient manner.  I've enjoyed their programs.  I have also brought Carol along on most of those visits.
Today scheduling was absolutely perfect.  The Dirt Series race program would begin at 10 a.m.  At the latest, all of the countable classes would race by 12 noon or so.
Now for the bonus!  As it turned out the Street Ventures Mazda Miata club would be racing this afternoon at 2:15 p.m. on the Streets of Willow Springs road course.  I had already seen racing on this particular configuration (lifetime track #2,214) but Carol never had.
We do not go out of our way nor do we initiate trips solely for the benefit of Carol to add to her track list.  Why?  Trackchasing is my hobby.  Carol is a willing sidekick.  This arrangement has worked well enough for Carol to see nearly 600 tracks.  
However, with all of the travel and time commitment that I take to pursue trackchasing we certainly don't want to increase that simply for Carol to add tracks.  Carol is 100% in agreement with this approach.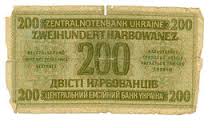 Yes, we are the World's #1 Trackchasing couple by nearly 200 tracks.  I guess the way we trackchase has worked out pretty well for us.
The estimated round-trip driving distance for what we wanted to do today was going to be about 320 miles. As you know I abhor using my personal car for trackchasing.  I've seen too many people wear out their new vehicles and have to trade them in frequently just because of the trackchasing miles added to their odometers.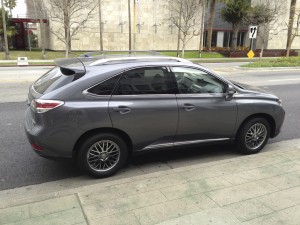 I acquired the Carol Lewis owned and MFunds sponsored Lexus RX 350 nearly 4 1/2 years ago. Next week I plan to put the first new set of tires on it after nearly 55,000 miles of driving.  Only about 6,600 of those miles have been used for trackchasing.  That's why the car has relatively low miles on it.
Here's something that may surprise you.  As noted I have driven this Lexus about 6,600 miles, over the past 4-½ years to trackchase.  During that same 4 ½ years how many rental car miles have I driven.  I'll give you a moment to consider your answer.  How does 172,626 miles sound?  That's right.  I drive 26 miles in a rental car for every one trackchasing mile I drive in my own car!
We would rent a car at the Orange County John Wayne airport.  My rental car sponsor, National Car Rental was kicking in some sponsorship money. Additionally I would save another $15-$20 in gasoline expense by driving one of their rental cars rather than my own car.  All of that made perfect sense.
ON THE WAY TO THE RACES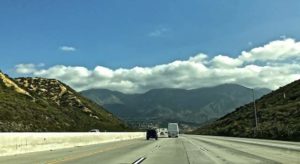 We left the house at 7 a.m.  There was a flawless transition from our car to the rental car.  With our Waze GPS system broadcasting the directions over the National Car Rental Racing Dodge Charger's speaker system we were all set.
I had plugged in a street address for the Competitive Edge MX track in Hesperia, California.  I was a little surprised that something that I expected to be out in the desert had a street address.  Nevertheless we followed the directions we were given by our Waze.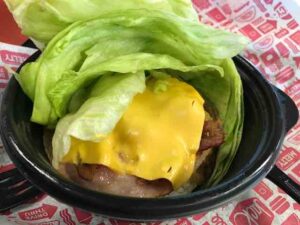 The overall driving distance from San Clemente to the track was going to be about 100 miles.  On a Sunday morning there was no traffic in SoCal whatsoever.  We did stop at a Jack-in-the-Box for breakfast.  We still made it to the track about 30 minutes before the official starting time.
THE RACING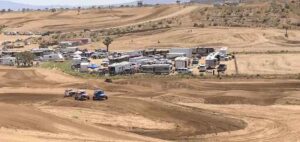 Competitive Edge – Hillside Track – Hesperia, California
Surprisingly with our GPS taking us to a fixed street address we arrived on the backside of the track. Normally this would not of been a good idea.  However today it was just perfect.
There were several advantages to this unexpected result.  First we were in an elevated position over looking the panoramic view of the entire Hillside track. By the way there are three different tracks at Competitive Edge.  Maybe I will return here some day to see another configuration.
It was a warm enough day.  It had to be about 65°. However, the wind was blowing at 25 MPH directly away from our position and into the paddock area. That meant we missed all of the dust.  Additionally, while we waited between races we could stay in the car.  We were much more comfortable out of the heavy-duty wind.
I could see from a distance the Dirt Series group was having their driver's meeting at about 9:45 a.m.  They operate on a tight schedule.  In the past they have almost started racing right on time at 10 a.m.  They did that today too.

The first race of the day, over the undulating dirt track full of elevation changes, was for the adult UTV class. There were four of them.  At about 10:10 a.m. the track was moved into the "countable" position on my lifetime list as well as Carol's.
The UTV races were followed by a quad race, a motorcycle race and an event for the kid-sized UTVs. The races were relatively short at about six laps or so. By 11 a.m. we had seen every genre offered by the Dirt Series racing group.
Each class of racers competes in only one race, a feature event, with Dirt Series.  Although there was no need to exit the facility at that particular point in time there was no great need to stay either.  We headed out.
There was one other advantage to where we had parked and watched the races today.  It was true that we were the only car anywhere near our position.  There was no admission charge for us today.  Dirt Series normally charges a reasonable $10 per person.  I guess because it was Mother's Day the no charge admission was their gift to us.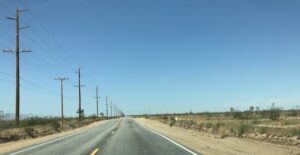 Soon we are off on a one and a half hour drive up toward the Willow Springs Raceway.  I have quite a history with Willow Springs.  That history began on an in-depth basis about three years ago.
All the way back in 1991 I made my first visit to the main track at the Willow Springs Raceway (lifetime track #198).  In 1995 I made the late November trip up to the Kern County Raceway, which is now named Speedway Willow Springs.  That was lifetime track #267.  I didn't come back to Willow Springs to add any more tracks for 20 years.
Just a few years ago Andy Daddario started promoting the Speedway Willow Springs.  Since he's been in charge I have added the twin temporary ovals (tracks #2,103 and #2,104) as well as the temporary asphalt road course at Speedway Willow Springs (track #2,105).  Then a bit later Carol and I returned to Speedway Willow Springs for a race event on their mixed surface figure 8 track (lifetime track #2,165).  Finally, so far finally anyway, I came back in 2016 to see racing on their freestanding road course called Streets of Willow Springs.  That was lifetime track #2,214.  Whew!  That's a lot of Willow Springs racing.
There is very little wheel-to-wheel racing on the Streets of Willow Springs configuration.  I looked at the schedule for well over a decade trying to find a race that could count at the "Streets".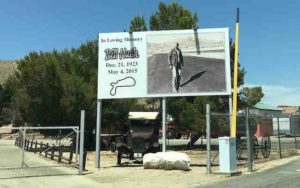 While all of this was going on Carol had seen racing at the Willow Springs Raceway big track, the Speedway oval and the mixed surface figure 8 track. Today she would be adding her fourth lifetime configuration at the Willow Springs Raceway property. It would be her 576th lifetime track. 
By mid-afternoon it was a bit warmer at Willow Springs than it had been at the Hesperia track. However, the wind was so strong that I couldn't wear my baseball style hat.  That's a strong wind.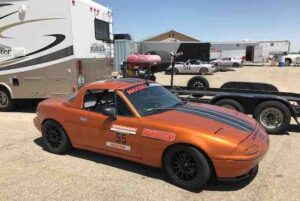 A Street Ventures driver named William Chen, a driver of the bronze car #55 had helped me with information on today's racing.  He and a few other people were able to get in touch and tell me that the one and only race of the day at the "Streets" was going to be held at 2:15 p.m.
We showed up at Willow Springs at about 1:15 p.m.  It was surprising to us that no one was charging admission whatsoever or requiring us to sign liability forms.  As noted I've been at Willow Springs many times and never seen such a thing.  We were admitted for free.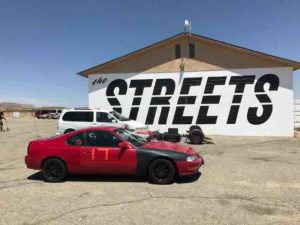 The raceway was very busy today.  There were competitors competing on just about every track that is offered at this Rosamond, California historical site.
Road racing is so very good about running and sticking to a strict time schedule.  There is a night and day difference from anything you will find with the oval track racing industry compared to road racing when it comes to time management.
Seven Mazda Miatas took the green flag at 2:15 p.m. I would later find out that William Chen's entry was actually in a different class than the other six based upon engine size.
The race began with a green flag and of course finished with a checkered flag.  Then the cars came around and inverted themselves based upon the finish of the first race.  From a standing start they received a second green flag about 20 minutes later than when the first race began.  That means today we saw two races not one on the Streets of Willow Springs.
The Speed Ventures group races on both Saturday and Sunday on most weekends where they compete. They will race at Willow Springs, Buttonwillow, Auto Club Speedway among other SoCal venues.  For the first year, that I know about anyway, their schedule included a trip to the Spring Mountain racetrack over in Pahrump, Nevada.  I missed that this year but maybe I'll it next year.
When the races were finished I took a few moments to look up William Chen.  This was my first opportunity to meet him.  I thanked him for helping me with the race schedule information.
We talked for a few minutes with William and some of his fellow competitors.  They were all nice folks.  It was fun meeting the people behind the steering wheel of today's racing Miatas.  It was a big day for Carol who added two new California tracks to her list.
AFTER THE RACES
With it being only a little bit after 3 o'clock we took the opportunity to cruise through the pit area of the Speedway Willow Springs.  Several racecars, parked in various stages of completeness, made the place look like a bit of a graveyard.
We also stopped by the Walt James Stadium on the property of the WSR.  I'm not sure why they call this a stadium because there's really no "stadium" to it. Nevertheless they have a 1/3-mile dirt oval and a ¼-mile paved oval at this location.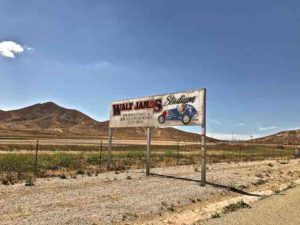 I know that each November they host an old-timers event for open wheel racers at the Wall James Stadium.  However they don't really have real races during these activities.  I've been up there in November to take a look at it in the past.  Maybe someday they will actually hold a real race on one of the oval configurations that is part of Wall James Stadium.

I'd have to say our Mother's Day adventure was certainly successful from a trackchasing standpoint. I added my 2,320th lifetime track.  Carol put tracks number 575 and 576 on her lifetime list.  By the way we celebrate holidays for an entire week at our place not just one day.  Earlier in the Mother's Day weeklong celebration Carol and I headed up to our first Angels' game of the year.
Earlier in the week we had hosted one of the leading veteran trackchasers, who was visiting California from the East Coast.  His name goes unpublished for security reasons.
There was an outside chance that he was going to join us at the Competition Edge Hillside track. However last-minute scheduling decisions had him heading back east without another stop in Southern California.  We enjoyed his company last Monday night at our modest seaside cottage.
It was nice knowing we were going to get back to our home in San Clemente by sun down.  It's not often, almost never, that the World's #1 Trackchasing couple can add three tracks to their resumes by leaving the driveway in the morning and returning home by sunset.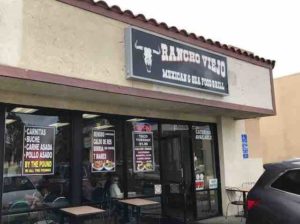 We did use Yelp to direct us to a leisurely dinner at a Huntington Beach Mexican restaurant on the way back home.  Its name was Ranch Viejo Mexican and Seafood.  I don't know what I would do without Yelp.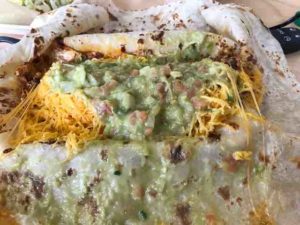 I'll be home for a few days before heading down to Austin, Texas to see our daughter, son-in-law and grandbabies later this week.  From there I plan to catch a track in Texas and then head off to the east coast for more trackchasing activity.  I keep thinking trackchasing will slow down for me but it never does.
Good afternoon from first Hesperia and then Rosamond, California. 

California
The Golden state
This afternoon I saw my 158th lifetime track in the Golden state, yes the Golden state. By the way Carol saw her 88th and 89th tracks in California.  I hold the #1 trackchasing spot in the best state in the country.
Thanks for reading about my trackchasing,
Randy Lewis
World's #1 Trackchaser
Peoria Old Timers Racing Club (P.O.R.C.) Hall of Fame Member 
You're a Californian if:
You've never called it "Cali."
The only people who call it "Cali" aren't from California. It's not that anyone has to tell you not to say it, people just don't. I think it's a respect thing. It feels almost like calling your mother by her first name. I'm cringing just thinking about it.
QUICK FACTS
LIFETIME TRACKCHASER COMPARISONS 
The three most important trackchasing comparisons to me are:
Total lifetime tracks seen
Total "trackchasing countries" seen
Lifetime National Geographic Diversity results
Total Lifetime Tracks
There are no trackchasers currently within 585 tracks of my lifetime total.  Don't blame me.
Randy Lewis, San Clemente, California – 2,320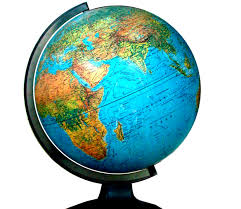 Total Trackchasing Countries
There are no trackchasers currently within 20 countries of my lifetime total.  
Randy Lewis, San Clemente, California – 74
Current lifetime National Geographic Diversity results
Randy Lewis, San Clemente, California – 4.37
That's all folks!  Official end of the RLR – Randy Lewis Racing Trackchaser Report
Click on the link below to see the video production from the racing action today.
Click on the link below for a photo album from today's trackchasing day.  You can view the album slide by slide or click on the "slide show" icon for a self-guided tour of today's trackchasing adventure.
Great scenery to and from the Competitive Edge desert off-road race facility and the long-time Willow Springs Raceway