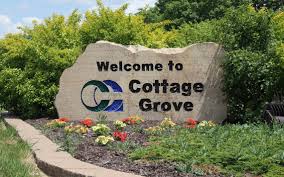 Greetings from Cottage Grove, Oregon
From the travel and adventures of the 
"World's #1 Trackchaser"
.
.
Riverside Speedway
Outer dirt oval
 Lifetime Track #160
.
Cottage Grove Speedway
Inner dirt oval
 Lifetime Track #1,474
The EventPhotos
Reprinted with permission from my Friday, August 7, 2009, Trackchaser Report…..and my memories of my visit to the then-named Riverside Speedway on Saturday, June 28, 1986. 

THE CLASSIC TRACKCHASER REPORT
Editor's note: This is a CLASSIC Trackchaser Report. What the heck does "Classic" mean? It's simply a Trackchaser Report that comes from my trackchasing archives. Typically these will be stories from tracks I visited five years or ten years or more ago.
For whatever reason (usually not enough time) it didn't get posted to my website when I first made the track visit. Often a classic TR will not have a video and/or photo album attached. I didn't begin producing my YouTube videos until 2009 (YouTube channel: RANLAY). I didn't begin writing a complete Trackchaser Report until I had seen about 425 tracks. Photo albums were sort of hit or miss during the early years of my trackchasing. Additionally, if you see a website link know that link worked when the TR was originally written. Will it work now? Your guess is as good as mine! Nevertheless, this CLASSIC Trackchaser Report has finally bubbled to the surface and is now available for everyone to see at www.randylewis.org. I hope you enjoy it.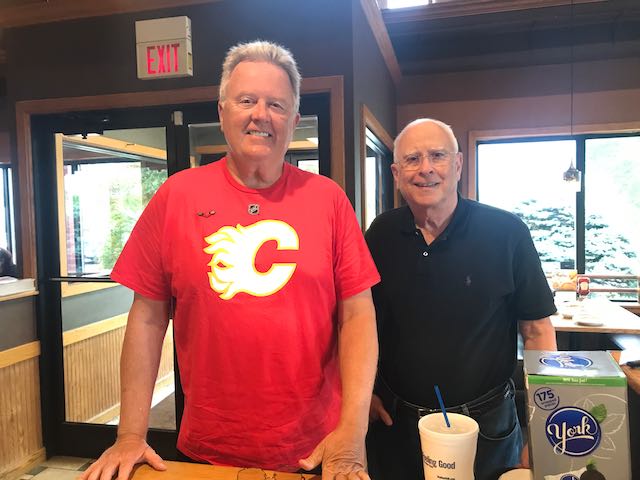 I AM A TRACKCHASER.
My name is Randy Lewis (above with my buddy Greg Robbins). I hail from the sleepy little village by the sea, San Clemente, California. I am a "trackchaser". I trackchase. Have you ever in your life heard of "trackchasing"? I didn't think so. 
Well, you made it this far. You might as well pour yourself a cold one and take your Trackchasing 101 class. When you finish you'll have your trackchasing diploma and can then teach your friends about the hobby. 
Let's get started. Trackchasing is a three-pronged hobby. I'm a racing fan. I love to travel. I love to analyze opportunities to get the most out of everything while saving time and money.
Let's do this by the numbers.
The racing part of my trackchasing has me trying to see wheel to wheel auto racing at as many different racetracks as I can all over the world. Yes, all over the world. Do I mean that? Yes, I do! I've seen racing in 85 countries at more than 2,600 tracks. I'm known as the "World's #1 Trackchaser". Why? Because I've seen racing in more countries in the world than anyone else by a wide margin. 
However, my hobby of trackchasing involves much more than simply visiting racetracks. Much more. My hobby includes and requires lots of traveling. I get to see and experience, over the "long and dusty trackchasing trail," all kinds of interesting places, restaurants, sporting events and the like. I call these adventures "Trackchasing Tourist Attractions". You won't want to miss my "Trackchasing Tourist Attractions" page. Here's the link:  Trackchasing Tourist Attractions or my "Sports Spectating Resume" page, Sports Spectating Resume on my website at www.randylewis.org.
I live in southern California. That's probably the most inconvenient location in the country for seeing tracks in the U.S. Most of the racetracks in the U.S. are located well over 1,000 miles from where I live. My average trip covers 5,000 miles and more. I take 35-40 of those trips each season. In any given year I will travel well over 200,000 miles, rent more than 50 cars, and stay in more than 150 hotel rooms. 
I get the chance to meet people from all over the world. With trackchasing trips to 85 countries and counting just getting the chance to experience so many unique cultures, spend time in the homes of my friends and meet so many people is a huge reward for being in this hobby. I am indebted to several of these folks for their help and friendship.
It takes a good deal of planning to do the above and not spend my entire retirement portfolio. I enjoy the challenge, the travel and every other aspect of "trackchasing". In reality, my trackchasing hobby is a lot like being with the carnival. I breeze into town, stay a little while and then head on down the road.
Once you begin researching my trip itineraries from my website, yes you will want to do that, you will be surprised. One day I'll be in Tucson, the next in maybe Tuscaloosa and the following day in Syracuse. I do that kind of thing all the time. Figuring out the logistics of a trip like that is as much fun for me as watching a figure 8 race.
Now you know a little bit about my trackchasing addiction. When you receive one of my Trackchaser Reports or find one on my website at www.randylewis.org you'll get three pieces of entertainment.
First, my Trackchaser Report will be an in-depth essay on how the trip went from A-Z. Yes, I'll cover the racing aspect of things. But you will also hear about what it took to pull off the trip, the special stops that made the trip fun and the obstacles that needed to be overcome.
Secondly, you'll get a YouTube video of the racing action I saw. These are normally short 3-6 minutes highlights of the racing. My YouTube channel is named, "RANLAY". I have nearly 2,000 subscribers to my channel. Currently, I have posted more than 1,300 videos and my channel has more than 1.2 million views!
Finally, I'll share a captioned photo album using a photo-sharing program called SmugMug. Normally, there will be anywhere from 50-200 photos from each trip I take. Sometimes more! My website is linked to hundreds of thousands of photos from all of the trips I have taken.
There you have it. That's trackchasing…the way I do it. Do others trackchase? Absolutely. Do they share their experiences? Sorry. They don't. If you want to see the true "essence" of trackchasing you've come to the right place.
A common question I get about my hobby is, "Why?". I'm a curious fellow. I'm an adventuresome fellow. My hobby is about seeing and experiencing the things that most folks walk right past. Below is a link to a special video. It shows a small town in Missouri that I visited on one of my trips. In this video, I'll share with you exactly what I mean. This video might just make your day.
Trackchasing….this is exactly why I do it
Today's adventure was one more of the 2,000 trips that have taken me up, down and around the proverbial long and dusty trackchasing trail.  If you would like to see where I've been and experience those adventures here's the link: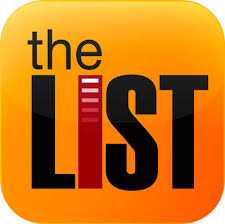 If you've got a question, comment or whatever please leave it at the bottom of this report.  It's very easy to do.  Or you can visit me on Facebook.  Thanks!
FOREWORD
Saturday, June 28, 1986.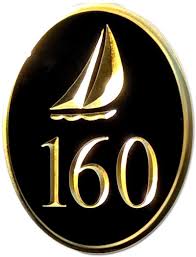 The Riverside City Speedway in Cottage Grove, Oregon is officially listed as my 160th-lifetime track. Riverside was the first-ever track I visited to see racing at in the Beaver State.  
I did not begin writing my famous "Trackchaser Reports" until the middle of the year 2000.  My first official Trackchaser Report was written for track #425, the State Fair Speedway in Sedalia, Missouri.  I saw that track with my brother Mark on May 28, 2000.
You see when I first became a racing fan I never gave the idea of "trackchasing" a passing thought. Why? Trackchasing requires the funds to travel long distances. I grew up poor. We had no money for travel. The ONLY vacation I can ever remember taking until I was in college was a bus trip from Peoria, Illinois to Evansville, Indiana to visit my grandparents. We had absolutely no money for luxuries and travel was a luxury.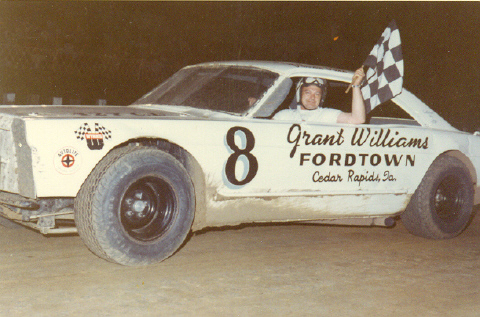 I began my racing fan "career" as a "racechaser". How did I decide beginning in college and running through the early 80s where I would go to the races? That was easy! I simply followed my favorite drivers. I scoured the Hawkeye Racing News for advertised race dates. I followed my favorite dirt driver, Darrell Dake (above), all over his home state of Iowa and my home state of Illinois. We were big Dick Trickle fans. When he was racing at a big show we tried to make it there. Yep. I was a racechaser. I didn't give a second thought to whether I was visiting a new track or not.
However, somewhere in the 80s, I decided I liked going to a track for the first time more so than re-visiting a track for the 10th time. It was also about this time that Darrell Dake was slowing down his race schedule and Dick Trickle was moving from the midwestern short tracks to NASCAR. Of course, during the 60s and 70s, I was a regular at my hometown track, the Peoria Speedway. To this day the Peoria Speedway remains my all-time favorite track.
Much of what I can tell you about the Riverside Speedway is from memory. I went there on Saturday, June 28, 1986. I saw Dan Menne driving his #50 win the feature race. Cottage Grove, Oregon was a small town. The Riverside Speedway was a small track. They raced dwarf cars on the night I came to Riverside.  
I can tell you that "The History of America's Speedways – Past and Present" authored by Allan E. Brown has this to say about the Riverside Speedway. By the way, I can't even imagine the level of research it took to make this book. There is a listing from virtually every racetrack that ever existed in the U.S. and Canada. It truly does border on the unbelievable. Well done!
The Riverside Speedway was originally built in 1949 to race motorcycles. In 1954 they held their first auto racing. Somewhere along the line, the track changed its name from the Riverside Speedway to the Cottage Grove Speedway. The facility continues to race to this day. I would return in 1992 to see racing on the smaller inner oval at the now named Cottage Grove Speedway. That Trackchaser Report appears below.
You might have remembrances about this track.  If so, please feel free to share your memories of the comments section below.  If you have any photos from back in the day, send them to me at Ranlay@yahoo.com.  I'll try to include them here.
Friday, August 7, 2009.
DAY 1 – "I'VE BEEN MISSING THE NORTHWEST" TRACKCHASING TOUR
Greetings from Cottage Grove, Oregon
TODAY'S HEADLINES
What brought me to Oregon this weekend? …………..details in "The Objective".
Even when I trackchase in my own time zone, it isn't easy……………….more in "The Trip".
You're not from around here are you boy? …………..details in "The People".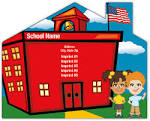 THINGS YOU MIGHT HAVE NOTICED HAD YOU BEEN PAYING MORE ATTENTION IN SCHOOL
I will maintain my policy of affording anonymity to readers who send in interesting bits of information or who provide cutting edge analysis.
FROM THE BEST READERS IN RACING
From a long-time reader living in England.
"Still enjoying all the reports and travel adventures"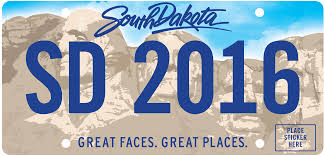 From a newer reader in South Dakota.
"Keep the reports coming as I always enjoy reading and viewing the pictures.  A side note – you had a picture from the first trip to Rapid Speedway I think where you stated your thoughts on a plane wing on a trailer.  That is actually one of the blades for those windmills you see around the country.  They manufacture them north of Langford (SD) somewhere and when summer comes with road construction on the interstate, they detour past here on their way south."
THE OBJECTIVE, THE TRIP, THE PEOPLE…AND A WHOLE LOT MORE
The Objective 
In order to cut back, I have to stay home.
What in the world was I doing trackchasing in Oregon?  I had already completed my NGD work for the year.  There was no NGD benefit to be had here.  If I were really cutting back this would have been the perfect weekend to just stay home.  That's right; give the other guys a chance…..just stay home.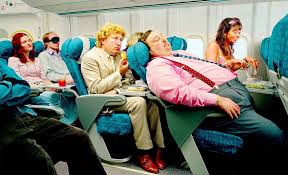 However, as a trackchaser, it is difficult to stay home.  We are born to travel.  This was August, one of the three best trackchasing months of the year.  I couldn't resist the call of the road.  I rationalized that trackchasing in nearby Oregon WAS staying home from a California boy's point of view.
The Trip
At least I would be in my own time zone.
Today's trip would keep me in the Pacific time zone.  That's always a good thing.  However, despite leaving from my home airport, the John Wayne Santa Ana Airport, I had a very early wakeup call.  The John Wayne airport is 30 miles from my home.  With a 6:45 a.m. flight departure, my alarm went off at 4:44 a.m.  Even with that early call, I didn't get to the gate all that early.
My travel plan had me flying first to San Francisco and then to Medford, Oregon from there.  My flight from Orange County to San Francisco was wide open.  I easily got a seat.  However, there is always a "however", getting from San Francisco to Medford would not be so easy.
There are several flights each day from the Bay area (San Francisco) to Medford.  It's just that the planes used on this route are small.  The plane capacity is either 30 or 50 passengers depending on the plane being used.
There were only two flights up to Medford that would get me to the track tonight in time for the races.  I missed the first one when my standby seniority didn't measure up.  Now, the pressure was on.  I snuck in on the second flight and my trackchasing weekend was back on track. There was some beautiful scenery on the flight to southern Oregon.
A convertible or a boat?
Once I reached the Rogue Valley International – Medford Airport, I had a choice of rental cars.  The agent first offered a Chrysler Sebring convertible.  No convertibles for me when I have a good distance of driving to do.  We've owned convertibles in the past.  They are too loud (road noise) for me.
Instead, I chose a Lincoln Town Car.  I didn't even know they made these anymore.  Back in the day (both 1988 and 1992) I owned brand new Lincoln Town Cars.  At the time I loved them.  However, after being a "Lexus man" since 1999, I would never go back to owning a Town Car.  These machines are definitely "boats".  Riding in them is like sitting in a Lazy Boy rocker, but when it comes time to turn them I felt like I was on a battleship.  Nope, the Town Car doesn't float my boat anymore.
The People
You're a long way from home, aren't you?
I spent the evening sitting next to a local fan.  This gentleman had lived all over the far west after being originally from Rapid City, South Dakota.  I walked up in the grandstand proudly wearing my bright blue and gold UCLA long-sleeved t-shirt.  The fan looked up and said to me, "You're a long way from home".  This was code for "You're not from around here, are you boy?".
The Ducks and the Beavers.
The two main colleges in Oregon are the University of Oregon (Ducks) and the Oregon State University (Beavers aka 'beavs').  Both of these schools are in the Pac-10 conference where UCLA plays.  Carol and I have been in Oregon several times to see UCLA play the "Oregon schools" in basketball and football.  It's one of our most fun sports trip locations.
UCLA has long dominated the Pac-10 in basketball and generally done well in football.  Folks in Oregon, Washington and Arizona get the biggest kick out of playing and occasionally beating the Bruins of UCLA.  It's not unlike when one of our trackchasers tries to beat me in one category or another.  When UCLA comes to visit these schools we are the biggest game on their schedules.  You just can't imagine the looks I get when I travel to places like Oregon while wearing UCLA gear.  It really is amazing.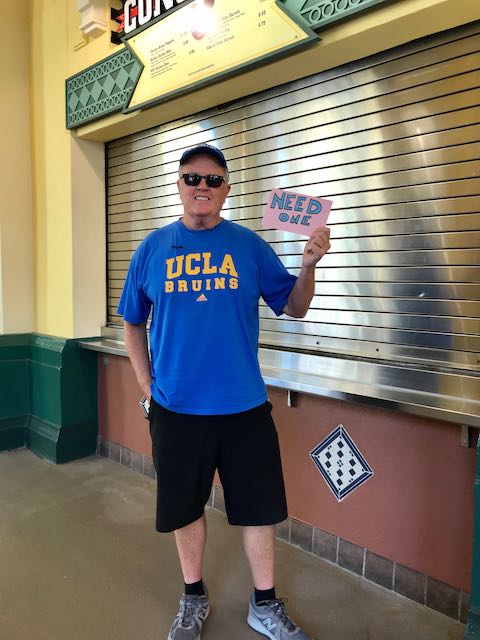 Despite wearing a UCLA shirt, I soon won over my newfound friend in the grandstand.  Of course, the topic of my trackchasing came up early in the conversation.  I think my telling someone, even a race fan, I have seen more than 1,400 different tracks challenges credibility.  I might get more respect if I simply said I've seen 400 tracks.  That sounds more believable. 
Nevertheless, we enjoyed our conversation.  I asked him about the local racing environment.  He asked me about the more famous tracks I have attended all over the world.  We enjoyed our time together.
RACE REVIEW
COTTAGE GROVE SPEEDWAY
I was paying a return visit to this facility.
I had been to this racing facility back in 1986.  Then the track was called the Riverside Speedway.  It is now known at the Cottage Grove Speedway.  There are two countable tracks here.  The first is the outer oval, a semi-banked quarter-mile oval.  That track normally races on Saturday nights.
I was here tonight to see racing on the Cottage Grove Speedway's inner oval.  This track races 1-2 times per month on Fridays.  Inner ovals have been created for the less powerful racing classes.  For those classes racing on a smaller track is a good idea.
This is caged kart kountry.
The inner oval here features "caged karts".  This is caged kart country.  I've seen these guys run both indoors and all over the Northwest in the summertime.  For whatever reason, open-wheeled racing is very popular up here despite closed body racing being below average in quality.
Since this facility hosts the World of Outlaws Sprint cars its amenities are above average.  There is plenty of seating, they have a good P.A. and tonight the program was announced well.
Some of tonight's racing classes were limited to children and some had no upper age limit.  The unlimited caged karts really put on a good show.  Each class ran two heats and a feature.  They started about 7 p.m. and the last race of the night wrapped up before 9 p.m.  That's a good way to run a show.
STATE COMPARISONS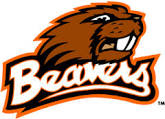 Oregon
This evening I saw my 15th-lifetime track in the webfoot state.  I now stand in first place here and hold a two-track advantage over the late and great Gary Jacobs in the Oregon state rankings.  Some 31 trackchasers have come up to the Northwest to trackchaser here.  However, only four of those people have seen ten or more tracks.
I have seven tracks remaining to see in this state.  Six of those race on a regularly scheduled basis.  However, it is somewhat uncertain if 2-3 of these tracks still are active.
Coming Soon – RANLAY Racing Exclusive Features!
Why I fear Ed Esser. (Delayed again!  Come on Ed I can't wait forever).
What is Randy's (speaking in the third person) trackchasing future? (Coming August 2009)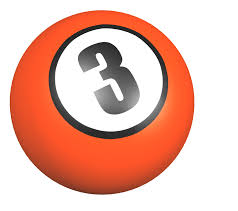 Who have been Randy's three toughest trackchasing competitors? (Coming soon)
Thanks for reading about my trackchasing,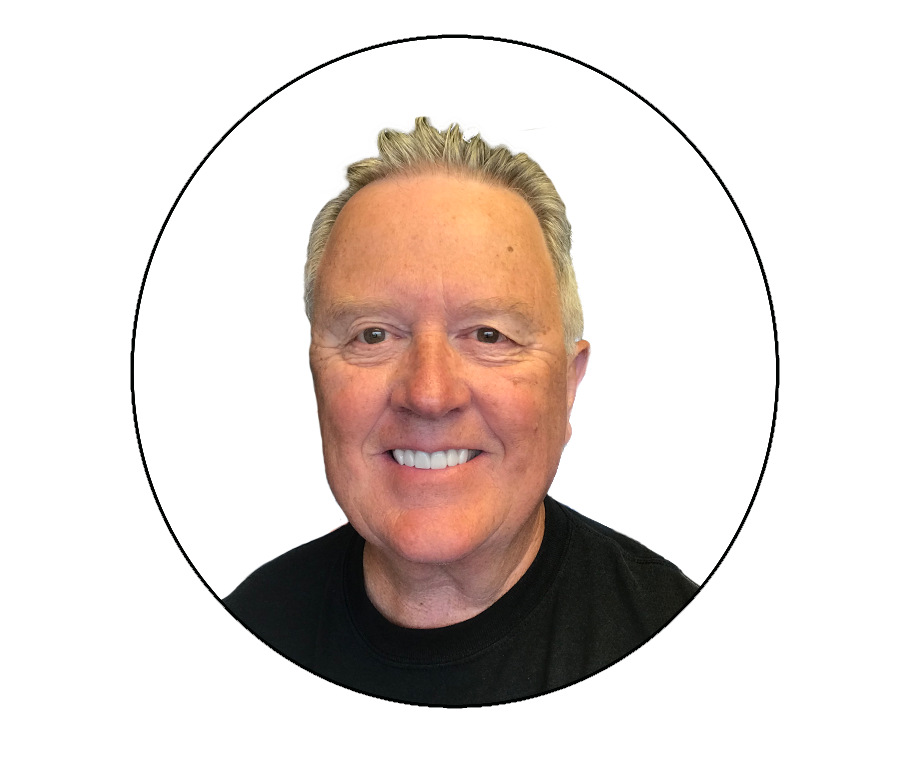 Randy Lewis
Alberta's #1 Trackchaser
I'm still trackchasing out of a tiny three-car garage in the faraway but sunny seaside village of San Clemente, California.
TRAVEL DETAILS
AIRPLANE
Orange County, CA – San Francisco, CA – 372 miles
San Francisco, CA – Medford, OR – 329 miles
RENTAL CAR
Rogue Valley International – Medford Airport – trip begins
Cottage Grove, OR – 147 miles
TRACK ADMISSION PRICES: 
Cottage Grove Speedway – $5
COMPARISONS
LIFETIME NATIONAL GEOGRAPHIC DIVERSITY UPDATE
Randy Lewis – current score = 4.92 (tracks posted thru August 9)
2009 NGD point changes
Connecticut -7
Iowa -1
Maine -10
Massachusetts -6
New Hampshire -11
North Dakota -1
Rhode Island -8
South Dakota -1
Wisconsin -1
Texas +1
Vermont -8
Wisconsin -1
Net changes -53
Gordon Killian – current score = 5.82 (tracks posted thru July 25)
2009 NGD point changes
Connecticut +1
Georgia -6
Kansas +1
Kentucky +1
New Jersey +1
New Mexico -4
North Dakota -1
Ohio -1
Rhode Island -1
South Carolina +2
South Dakota +1
Net changes -6
LIFETIME TRACKCHASER COMPARISONS 
There are no trackchasers currently within 200 tracks of my lifetime total. 
Randy Lewis, San Clemente, California – 1,474
That's all folks!  Official end of the RLR – Randy Lewis Racing Trackchaser Report
Click on the link below for a photo album from today's trackchasing day.  You can view the album slide by slide or click on the "slide show" icon for a self-guided tour of today's trackchasing adventure.