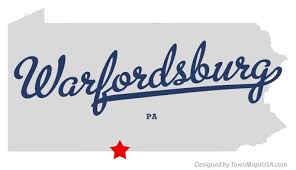 Greetings from Warfordsburg, Pennsylvania
.
.
From the travels and adventures of the 
"World's #1 Trackchaser"
.
.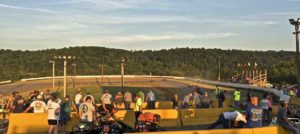 Cove View Speedway
Dirt oval
Lifetime Track #2,274
The EventVideo PlusPhotos
THE EVENT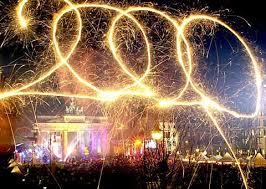 Today's undertaking was just one of more than 2,000 trips that have taken me up, down and around the long and dusty trackchasing trail. If you would like to see where I've been and experience those adventures here's the link:
If you've got a question, comment or whatever please leave it at the bottom of this report.  It's very easy to do.  Or you can visit me on Facebook.  Thanks!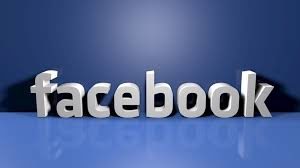 ON THE WAY TO THE RACES
SATURDAY.
My trip is winding down. This is day 18 of my 19 or possibly 20-day trip. Why is it that I don't know for sure how long my trip is going to be at this stage? It's because I'm flying standby to get home. I may or may not get on an airplane on Sunday night.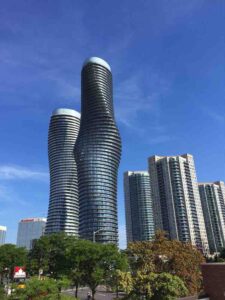 I woke up in Toronto this morning.  There's going to be a lot of driving today. It will be an hour and a half drive to the Canadian/U.S. border crossing. Then I'll have another 4 1/2 hours or more to get down to my evening racetrack in Pennsylvania. Following that race I'll drive more than 3 1/2 hours over to my hotel in Northeast Philadelphia. I should arrive by about 1 a.m.
It always seems like it's touch and go with my rental car fuel capacity as I try to return the car to an airport or cross an international border. I was doing my level best not to buy any fuel in Canada.
Typically Canadian purchased fuel is quite a bit more expensive than what we have in the U.S. Why is that? I'm pretty sure the answer is taxes. Right now gasoline is selling in Buffalo, New York at about $2.25 per U.S. gallon. Considering the difference in Canadian and American currencies and the fact that their prices are in liters for Canadian fuel gas costs about three dollars U.S. a gallon in Canada.
I was hoping I could make it back to the U.S. before I had to get gas. I had jammed my tank full of American petrol before crossing into Canada a couple of days ago.
Today my car's fuel gauge told me I could drive 26 more miles before running out of gas. It was only 20 miles to the Peace Bridge where I would cross back into the United States. Should I chance it?
A lot of times I would. Today I didn't feel all that lucky. I had been involved in some border crossing traffic jams at the Peace Bridge in the past. The last thing I needed to do was run out of gas in the middle of a square block full of harried tourists trying to cross the border.
I stopped at a gas station and bought 4 1/2 liters of fuel for $4.51 Canadian. That was a small price for some added piece of mind.
But wait! When I got back in the car and checked my fuel gauge it still showed that I only had 26 miles worth of driving left in the tank. What was up with that? Hopefully the fuel gauge wasn't registering my new purchase. Otherwise I was going to disappoint a lot of vacation travelers trying to drive around a disabled vehicle at the Peace Bridge border crossing.
I use McDonald's as often as not for bathroom stops. I did again today in Canada. Additionally, I took advantage of the self ordering electronic kiosk offered to their customers.
I order all of my McDonald's sandwiches without ketchup or pickle. I can create my special order quickly with the kiosk. Today I was even given the opportunity of getting my sandwich with extra seasoning. I guess that meant extra salt and pepper!
I pay for everything with my Visa credit card in Canada which doesn't have any foreign currency exchange fees. It's fun (in a sadistic way) watching the less technically astute crowd go to the counter and place their order on a face-to-face basis. Soon all of the tech people in the world will have zero interaction with anyone else. Sometimes that can be a great thing and sometimes not.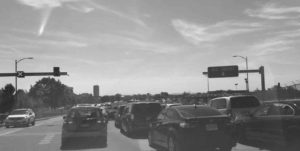 Crossing the border back into the United States had me in traffic for about 20 minutes or so. They had a lot of lanes open, maybe as many as a dozen or so. It's quite amazing and a little bit funny to watch all of the people changing lanes in this morass of traffic to try to get ahead one car length. The guy in front of me changed lanes and I beat him through The crossing by about six cars! Normally it doesn't work that way for me.
Two days ago I had spent some time touring Buffalo. One of the stops that I had to abandon when I spent a lot more time than expected at the Hop Inn talking to the owner was the Forest Lawn Cemetery in Buffalo.
I have discovered that Forest Lawn is the number two rated tourist attraction in all of Buffalo. Since I had seen the #17 attraction, the Pierce-Arrow auto museum, on Thursday I figured I better try to catch Forest Lawn now while I was in the area.
You might be wondering, "What is the #1 TripAdvisor rated attraction in Buffalo, New York?" It's the Frank Lloyd Wright Darwin D. Martin House Complex. Carol and I hit that a couple of year's ago. I have no idea how the rankings in an individual city are computed.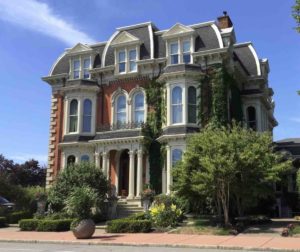 Forest lawn is a direct neighbor to Canisius University. The school buildings and residential structures in and around the Canisius campus are beautiful. They marked the day many many years ago when life was a lot different in Buffalo and everywhere else.
Initially I was a little skittish about "touring" a cemetery. I've done and seen and experienced so many things during my trackchasing travels. However today would be a first. I had never toured a cemetery facility this large and with so many permanent structures.
I walked into the main office and asked a few questions just to make sure I was welcome. The man at the counter gave me a brochure highlighting the gravesites of the more famous people who are "residents" of Forest Lawn. He assured me that I was most welcome to tour the grounds and told me to just "stay on the roads".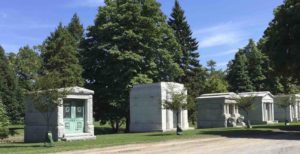 The gravesite of our 13th United States President Millard Fillmore is here. Musician Rick James is buried at Forest Lawn as well. Other notables are Willis Carrier (inventor of modern air-conditioning), Barbara Franklin (mother of Aretha Franklin) and several mayors of Buffalo.
There were only a few people driving around observing the grounds. I did come across a couple of funerals in progress. I tried to steer clear from those.

The main highlight of my experience was going inside an actual mausoleum. I had never done such a thing. There was a definite musty smell in the building. There were several of these buildings at Forest Lawn. I entered one that was home to a large number of crips in various wings within the building. I was the only live person in the entire mausoleum. Yes, it was a little creepy but a worthwhile experience as almost all first-time experiences are.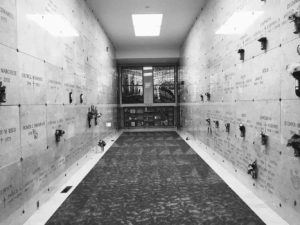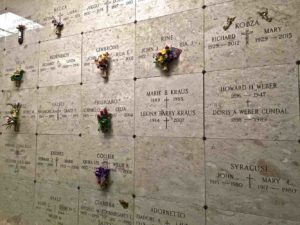 I felt just a little bit better about touring Forest Lawn when I encountered several joggers taking their exercise through the cemetery. I was careful to be ultra respectful during all points in my visit. I was pleased that the authorities who operate the Forest Lawn Cemetery allow people this experience.
From there I was looking at a 300-mile plus drive down to tonight's racing track. I would be visiting the Cove Valley Speedway in Warfordsburg, Pennsylvania. It's hard enough spelling "San Clemente" to people several times a week. I wouldn't want to live in Warfordsburg for that reason! My trip was winding down but it wasn't finished yet.
In total it was a seven-hour drive from this morning's hotel near Toronto to the Cove View Speedway in Warfordsburg. There's no doubt about it, this is scenic Norman Rockwell type country. In the middle of the summer when everything is green and there's a bright blue sky upstate New York and Pennsylvania are gorgeous.
However, the roads are terrible. There aren't that many interstates. There are lots of two-lane roads. It was going to take me a long time to get from point A to point B. Some 80-90% of my trip today was on those dreaded two lane roads. You've got to know the fatality rate on those narrow roads is so much higher that what it is on modern freeways.
THE RACING
Cove Valley Speedway – Warfordsburg, Pennsylvania
Today is the 18th day of what I hope will be a 19-day trip. I just needed to successfully finish that seven-hour drive to the racetrack despite how crummy the infrastructure was. I arrived at the Cove View Speedway at just before 7 p.m. It looked as if they were already having their heat races.
I paid my $10 general admission fee and signed the pit release. I never take a lot of time with these releases and my signature is 100% illegible. The lady tonight would have none of that. She made me spell my name letter by letter as she wrote it over my indistinguishable signature. Good on her. She was doing her job.
The Cove View Speedway is doing a big business with go-kart type racing. They had about a dozen classes on hand tonight. Several of the classes had double-digit kart counts.
I was here to see the senior champ karts race. There were two different divisions of senior champs based upon engine type.
An added attraction tonight was an appearance by the Pennsylvania Wings group. It looked to me as if the Pennsylvania Wings brought only one division of winged outlaw karts to the track. That class had about eight competitors. I recall that group having multiple winged kart classes when I've seen them race before.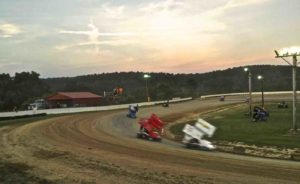 The heat racing was a lot better than the feature racing. Why was that? The heats ran pretty well nonstop. The feature events had numerous yellows. As soon as a racer spun the flagman turned on the yellow light so there was no opportunity for the offending driver to keep going on his/her own.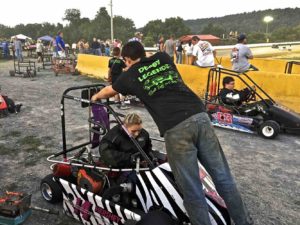 I noted a large number of young women drivers. I do not see a lot of female chauffeurs driving at most tracks. Tonight the ladies were out in force. From what I could see several of them were doing a very good job.
Tonight's track was a high-speed hi-banked dirt oval. According to the track's website the turns were banked 14°. Straightaways had a good deal of banking also.
My $10 admission price included full access to the pit area. That's always a nice feature. I watched most of the racing behind some Jersey barriers just beyond turns one and two.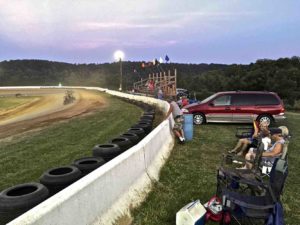 I can't imagine that racetrack insurance company requirements are all that stringent. On the one hand that surprises me. You would think they would be doing their level best to make sure everything at every track they insure is as safe as it possibly could be.
The Pennsylvania Wings karting group has some very fast karts. I'm not sure what they are powered by but most places would probably call these karts mini- sprints.
I watched them race at a distance of about 20 yards from the track maybe less. I was standing behind a 2 ½-3 feet high Jersey barrier. Except for the barrier there was nothing between me and those mini-sprints. I've seen those karts barrel roll in the past. If that happened tonight one out of control car could take out several spectators. No wonder the pit lady printed my name out in full on the pit release!
I spent some time talking to a Pennsylvania car owner in the track grandstands. He fielded a car in the unlimited All-Star kart group which was not at the track tonight. He was telling me they had $3,300 invested in their go-kart engine. As a class karts pretty much race for their entry fees. That's a pretty expensive engine when you are racing to win back your own money.  
At intermission fans were allowed to walk around the track. I seen that done at a couple of other Pennsylvania kart tracks. Most folks don't get a chance to do that which is why I went out and joined everyone else in taking a walking lap around the Cove View Speedway. I really noticed the banking when I walked the track.
I was struck by how warm it was tonight. At 10 o'clock it was still 80°. I stayed through the first 15-car senior champ kart feature event. When that race wrapped up I hopped in the car and made the 3 ½-hour drive over to my hotel in northeastern Philadelphia.
AFTER THE RACES
In total I had driven 10 1/2 half hours today. I began in Toronto, stopped at the racetrack and ended up in Philadelphia. Ten and one-half hours of driving time, when it also includes a trackchasing tourist attraction and three hours at the racetrack is a pretty full day. No wonder my fellow competitors must recruit drivers to take them to the tracks. I still like driving myself.
I have heard it described that Pennsylvania is really Alabama with Philadelphia on one end and Pittsburgh on the other. Except for these two big cities in Pennsylvania the state is extremely rural.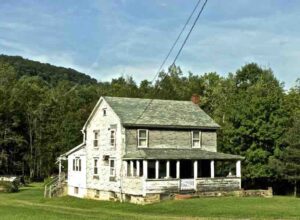 These rural areas do not look very diverse. I'm suspecting that most of the people who live here have lived here all their life. Of course they have not lived here all their lives….yet, but you get my point. There's not a lot of migration in and out of rural Pennsylvania it doesn't look like.
I can't recall seeing any state where racing seems to be taken more seriously. It almost seems as if every other household has a racecar or some connection to racing in rural Pennsylvania. Of course that isn't true but racing is a key factor in a lot of the blue-collar households of the Keystone State.
I have been on the road for nearly three weeks. I have been noticing something that has peaked my interest. I've seen more help wanted signs in the store windows and the like that I ever have in my life.
I don't suspect that most of these jobs are for mechanical engineering graduates. I think they are minimum-wage jobs which probably come with limited hours and no real benefits. Small companies are encouraged to hire their employees in this manner. It lets the entrepreneur keep their prices down but doesn't do very much for the employees themselves. I don't know where we're going to go as a country when our people can't earn enough money to buy all of the things that the stores are selling.
I've been listening to Sirius satellite radio from my iPhone throughout the drive with my current Hertz Rental Car. That was until today. About four days into the rental car contract, I noticed that the rental car itself has complementary satellite radio! Oh well.
This has been an ultra successful trackchasing trip so far. I have one more track to see you tomorrow. It's located in New Jersey. Then I'll try to hustle back to Philadelphia to catch a late night flight to Los Angeles. I may or may not get on that flight. I will have to wait and see.
Good night from Warfordsburg, Pennsylvania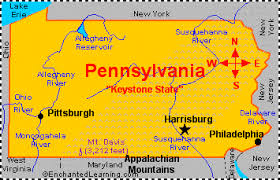 Pennsylvania
The Keystone state
This evening I saw my 97th lifetime track in the Keystone state, yes the Keystone state. I've seen 97 or more tracks in 6 separate states.
Thanks for reading about my trackchasing,
Randy Lewis
World's #1 Trackchaser
Peoria Old Timers Racing Club (P.O.R.C.) Hall of Fame Member
Pennsylvania definitions: Intercourse.
What it means everywhere else: A process used by mammals to make more mammals, commonly referred to as hanky panky or sex.
What it means in Pennsylvania: A small village in Lancaster County.
QUICK FACTS
LIFETIME TRACKCHASER COMPARISONS 
The three most important trackchasing comparisons to me are:
Total lifetime tracks seen
Total "trackchasing countries" seen
Lifetime National Geographic Diversity results
Total Lifetime Tracks
There are no trackchasers currently within 575 tracks of my lifetime total. Don't blame me.
Randy Lewis, San Clemente, California – 2,274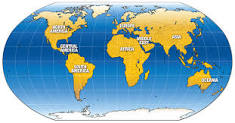 Total Trackchasing Countries
There are no trackchasers currently within 10 countries of my lifetime total.
Randy Lewis, San Clemente, California – 72
Current lifetime National Geographic Diversity results
Randy Lewis, San Clemente, California – 4.47
That's all folks! Official end of the RLR – Randy Lewis Racing Trackchaser Report
Click on the link below to see the video production from the racing action today.
Click on the link below for a photo album from today's trackchasing day.  You can view the album slide by slide or click on the "slide show" icon for a self-guided tour of today's trackchasing adventure.

Kart racing, mausoleum viewing and more from the Northeast