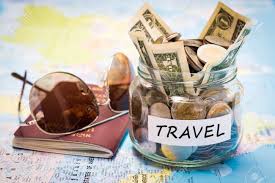 The Work, Travel and Everyday Life Newsletter
  from Randy Lewis
First, as you will see as you read along I have a request for you.

 
I returned from Sweden on March 11, 2020. When I landed in the evening at LAX I was told that my flight was the last "unrestricted" flight being allowed to return from Europe to the United States because of the coronavirus. Now, like most of you, we have been sheltering in place for the past couple of months or so.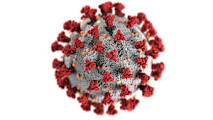 We have members of this group from all over the United States as well as countries like South Korea, Tunisia, Bosnia & Herzegovina, United Kingdom, Mexico, Canada and Bolivia to name a few. I'm pretty sure the local requirements as well as how everyone interprets their own COVID-19 protective measures vary a great deal.
 
I'm going to share what we've been doing to try to protect ourselves from the pandemic's effects. I am certain that we don't do as much as some folks do and I'm also thinking that we might do a little bit more than others.
 
After you read what I have to share I'd appreciate it if you would give me a response with what you've been doing as you shelter in place, assuming you are doing that. I will then take all of the responses and put them into one message and share it with our group here. Rest assured I won't use anyone's name but I would like to use your state or country location so readers can have a point of reference. Also, not looking for the political side of things.
 
Carol and I have been using our home as our shelter in place location. We do make short trips where we leave our house and we also have a limited number of people who come into our home.

 
I've been exercising outside pretty much daily either at the beach or on a hiking trail in San Clemente. I don't wear a mask. As a matter of fact, Carol and I don't wear a mask anywhere unless it is a requirement. We do work hard at maintaining the six feet and more recommendations for social distancing.
 
One of my exercise areas is a 5-mile hike out in the wilderness of Southern California. The other day I went for 80 minutes and counted that I passed about 60 people during that time. That's not very crowded. If I power walk at the beach I might pass 400-500 people in the same amount of time. Almost no one when walking or exercising wears a mask in our area.
 
I would say that I use the drive-through lane in various fast food restaurants four or five times a week. I use Apple Pay from my phone so there's no exchange of credit cards or cash. We also pick up food two or three times a week at local restaurants. Most of the time when I'm in the car by myself or when Carol and I, "go out to eat" we will pick up our food and drive to a location in town high up on a hill and enjoy an ocean view dinner in the privacy of our own car.
 
During the quarantine time, we haven't seen any of our children or grandchildren. We have a woman who comes to clean our house every two weeks. For the first month, we actually paid her and asked her not to come. For the last month, she has returned to her normal cleaning routine every two weeks. We've also had some other service people inside the house and out with window cleaning and minor repairs and the like.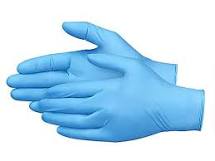 We don't wear gloves. We don't wipe down packages that are delivered. We do wash our hands. I must admit that I touch my face all the time.
 
We are like probably most everyone reading this message in the sense that we have read a number of stories about what it takes to catch and/or spread this disease. Some of those messages seem to be in conflict.
 
The bottom line for us is that we are trying to stay home most of the time but as mentioned we do go out and exercise and get food from restaurants. Carol also takes almost daily trips to the post office, grocery store, hardware store, etc. as needed.
 
So….now that you have read my story I'd really appreciate it if you would share yours with me. I'll pull all of the replies together and share them with the group. 
 
Why don't you share your message back to me right now while you're thinking about it? In the next day or two, I'll pull together the results I get and share them with everyone. I think folks might find your contribution of interest especially given the broad geographical diversity that we all represent. Stay safe and keep doing what you're doing. We'll be done with this one of these days!
 
Thanks.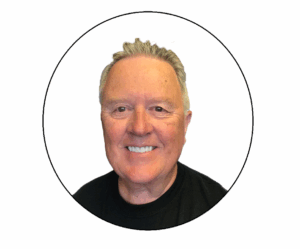 Randy Lewis
San Clemente, California
 
P.S. This is a travel, finance and everyday life blog. You might not be part of my auto racing group. I share with them my Trackchaser Reports from the various trips I take. Much of that activity is done outside of the country.
 
If you're interested, and because this IS a travel blog amongst other things I will attach my story from my racing trip to Jamaica. Check it out with this link.
 
Jamaica – Trackchasing Country #14
P.P.S. This font might look like it's in BOLD…..but it's not!