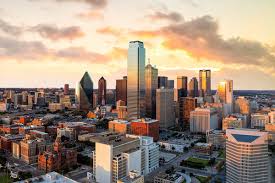 Greetings from Trenton, New Jersey
.
.
From the travels and adventures of the 
"World's #1 Trackchaser"
.
.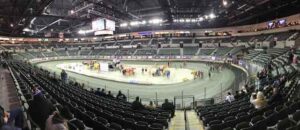 Cure Insurance Arena
Dirt oval
Lifetime Track #2,397
The EventVideo PlusPhotos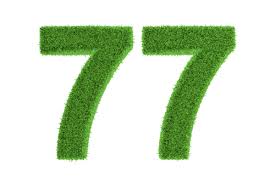 THE EVENT
I have had the opportunity to follow my trackchasing hobby all over the world. As this is written I have seen racing in 77 countries. My lifetime track total is nearly 2,400. Long ago I wrapped up seeing racing in every American state.
Some eleven years ago I moved into the "World's #1 Trackchasing" spot. Of course, that's if that title is awarded to the person who has seen the most lifetime tracks. Frankly, I don't think it should be.  Maybe "Most Prolific Trackchaser" is a better description.
Anyway my trackchasing totals exceeded all others more than 1,300 tracks ago. Different trackchasers including Rick Schneider, Ed Esser and now Guy Smith have held the second spot behind my trackchasing results.
The trackchasing leadership has always had a difficult time managing the "politics" of trackchasing. Even the leaders have been toppled by trackchasing politics. When Mr. Schneider dropped out over a dispute Ed Esser became the #2 ranked trackchaser. Sadly, just four days after Ed and I went trackchasing together in Canada he passed away. This moved Guy Smith into the #2 spot. Since the year 2000 I've seen nearly 900 tracks more than Mr. Smith. Currently my advantage over trackchasing's #2 exceeds 600 tracks.
I would lobby that the "World's #1 Trackchaser" title should go to the person who has seen racing in the most countries. For the longest time the real "World's #1 Trackchaser" was Roland Vanden Eynde of Belgium. He was closely followed by Will White of Pennsylvania.
I never had all that much interest in international trackchasing. I was nearly 40 years old when I saw my first track outside of the U.S., in Canada. I never thought international trackchasing was worth the expense or the hassle.
When I gained an airline sponsorship all of that changed. Now I have seen racing in 77 countries and toured the world in more than 90 countries. Long ago I passed up Mr. Vanden Eynde for the true "World's #1 Trackchaser" title.
It's not often that I get to see racing that is contested indoors. When I do what does it tell me? It tells me I will be frequently a place with a bad climate. I live in what is commonly referred to as the "World's Best Climate". Why would someone who lives in the WBC travel, willingly, to a bad climate? It's simple. It's the passion I have for traveling long distances in the pursuit of my hobby….trackchasing.
My hobby is not only about racing. Yes, that is one part of it. However of equal importance are the logistics of trackchasing and the opportunity to see the world.
I live in Southern California. The vast majority of tracks are located in the Midwest and East. It takes a good deal of logistical planning to get from where I live to where the tracks are. For the past 15 years I have traveled about 175 nights each and every year. Surprisingly to some, more than half of those overnights were not part of trackchasing.
Then there's the travel just for the fun of seeing new things. You won't want to miss my "Trackchasing Tourist Attractions" page or my "Sports Spectating Resume" page on my website at www.randylewis.org. That will give you some understanding on how important seeing the world and just "seeing stuff" is with my hobby.
Today's adventure was one more of the 2,000 trips that have taken me up, down and around the long and dusty trackchasing trail. If you would like to see where I've been and experience those adventures here's the link: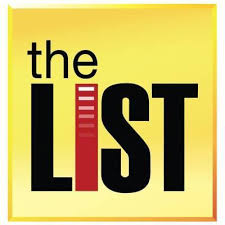 If you've got a question, comment or whatever please leave it at the bottom of this report.  It's very easy to do.  Or you can visit me on Facebook.  Thanks!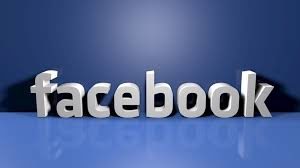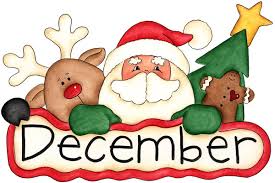 FOREWORD
When I first started trackchasing nobody went to new tracks in December. It just wasn't done on a broad scale basis. Now if you don't trackchase during the last month of the season you're going to fall behind quickly.
With this being the first weekend in December, I had a good chance to see racing in New Jersey, New York and then Texas. That's an itinerary that my fellow competitors would not be able to match. There's a really good chance that I may see 10 or more new tracks in December. That would be a fantastic level of production if it happens.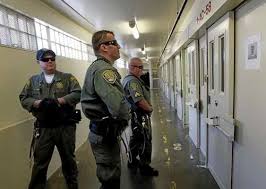 THURSDAY
You've heard me talk about the "California penalty" in trackchasing before. That simply means I have to make a lot of extra effort getting from California where I live, to where most of the tracks are located in the Midwest and East. This is nothing new. I've been paying the "penalty" for a very long time.
Today I would take a flight from Los Angeles to Boston, Massachusetts. Why Boston? There were several reasons why flying into Beantown made a lot of strategic sense.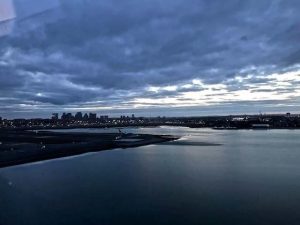 First of all, I could get a nonstop flight to the East Coast via Boston pretty easily. The first week of December is one of the lighter travel periods of the entire year. People have just finished traveling at Thanksgiving. Those people and other folks won't begin traveling for the Christmas holidays until about 15 December.
Secondly, Boston would be somewhat convenient for Friday night's trackchasing in Trenton, New Jersey and Saturday afternoon's activity in Syracuse, New York. Additionally by taking an early departure out of Los Angeles I could get to Boston in time for a very intriguing trackchasing tourist attraction.
Finally a flight into Boston would probably necessitate a flight out of Boston. That somewhat loose requirement had a lot to do with trying to maximize my rental car expense. I could get a nonstop plane ride out of Boston on Sunday morning to Austin, Texas and still make a race down to Texas for Sunday afternoon. If I couldn't get on the one and only flight that would make that plan work I would simply change directions and fly out to California on Sunday. Yes, I am a flexible traveller.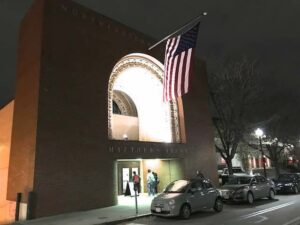 There was yet another advantage of flying into Boston. Boston is home to Northeastern University. Northeastern University is home to the Matthews Arena. The Matthews Arena is the oldest all purpose sports arena in the world! It was built in 1910.
It just turns out that I very much enjoy seeing all kinds of sporting events. If a basketball game is going to be contested in such a famous location I would certainly like to see it. Last year Carol and I ventured over to Fordham University in New York City to see a basketball game in the Rose Hill Gymnasium. Rose Hill is the oldest arena, built in 1925, that is primarily used for division 1 college basketball.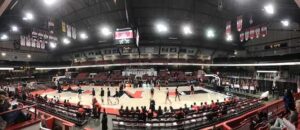 Wouldn't you know it that Northeastern had a home game tonight against the Harvard Crimson? My plane was scheduled to land at 5 p.m.  The game would tip off just two hours later. What made this a workable idea was that the Matthews Arena is only about seven miles from Boston's Logan International Airport. If my plane was on time and it was and I could pick up my rental car easily and get to the game on time.
I often get some smoking hot travel deals. For this weekend's trip I got a standard sized rental car for three days for just 77 bucks. Folks, we're talking about Boston, Massachusetts, which is a very expensive city in the United States. Getting a rental car that price for that long was phenomenal.
When I didn't like the original car I was offered by Alamo the agent made a special effort to get me something that I would like. She came up with a Ford Fusion hybrid model. Carol and I rented one of those cars a couple of weeks ago. The hybrid gave us 39 miles per gallon on that trip. It drives pretty well too. Since I'll be driving about 1,000 miles on this adventure getting good gas mileage would be helpful.
I had anticipated this plan working the way it was working. They gave me enough confidence to buy a ticket on the Northeastern University athletic website to the game a few days ago. I got a great seat just a few rows from the court at midcourt for 10 bucks. I couldn't beat that.
There are certain cities that I have quite a bit of experience with. There are other cities where for whatever reason I just haven't spent a lot of time. Boston is one of those cities. I don't know what to think about Boston. I do think it is old, with a terrible road system, lots of toll roads and lots of traffic. Those are not good things.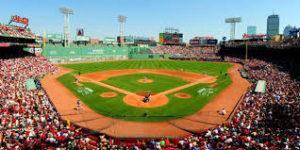 I remember going to a game at Fenway Park with Carol a few years ago. We had to pay about $30 to park in a bad neighborhood a few blocks from the stadium. Then watching a game at Fenway with the seats we had was terrible. My track record with Boston in general has not been good. I compared that experience to seeing a game at Angels Stadium in Anaheim. The spectator enjoyment experiences were not anywhere comparable.
Tonight I had paid $10 for my basketball ticket. Parking around the Matthews Arena was nearly nonexistent. I almost pulled into a $22 lot. Then I tried to get some side street parking. That wasn't working. I couldn't find a thing. I finally settled on another parking garage in the Back Bay section of Boston for fifteen dollars. Come on Boston!     
The Matthews Arena was originally constructed in 1910. However it has been a rehabbed a time or two since that as you might expect. The arena has a rich history.
Wikipedia gave me a good background on the Matthews Arena. Here are some of the highlights.
"Matthews Arena is a basketball and ice hockey arena. Renovated several times, it is the oldest indoor ice hockey arena still being used for hockey — and is the oldest multi-purpose athletic building still in use in the world.  It is the original home of the National Hockey League (NHL) Boston Bruins — the only team of the NHL's Original Six whose original home arena still exists for the sport of ice hockey at any level of competition — and the WHA New England Whalers (now the NHL Carolina Hurricanes), as well as the secondary home of the NBA Boston Celtics.
Originally named Boston Arena, the arena opened on April 16, 1910 for an ice show. The Arena was partially destroyed by fire on Dec. 18, 1918. It was rebuilt, and the new facility opened Jan. 1, 1921 with an ice show.  Harvard played the first hockey game after being reopened, Jan. 8, 1921, against Kings College.
The first games of professional ice hockey took place in March 1911 when a two-game $2,500 competition between two NHA teams, the Montreal Wanderers and the Ottawa Senators took place.  As the successor NHL's first United States-located professional ice hockey franchise, on Monday, December 1, 1924, the Boston Bruins played their first-ever NHL regular season game at the Arena, with the Bruins' most historic rivalry being initiated only one week later.  The Bruins left the Arena in 1928 when Tex Rickard's new indoor sports facility in Boston, the Boston Garden was completed.
The Boston Celtics played their first game at the Arena in 1946, and played at the Arena until 1955.  The WHA's New England Whalers played some of their first-season home games at the Arena in 1972-73.
Matthews is where the hockey programs of Boston College, Boston University, Harvard, MIT, Northeastern University, Tufts University and Wentworth Institute of Technology all began; in particular, it housed the Boston University hockey team until 1971, when Walter Brown Arena was built.
The Arena was purchased in 1979 by Northeastern University. The Arena was renamed in 1982 when Northeastern alumnus George J. Matthews helped fund its refurbishment. The arena was briefly known as Northeastern Arena as well.  The most recent renovations took place in the summer of 2009. The total cost of the renovations was estimated at $12 million. It still shares a feature with the 1998-demolished Boston Garden pro sports facility where ice hockey is concerned, with non-standard team bench locations, one on either side of the rink, much as the departed Garden possessed.
Matthews Arena has played host to many famous people and events during its lifetime. Matthews hosted every president from Theodore Roosevelt in 1912 to John F. Kennedy in 1946. Other dignitaries to hold events at the arena include Charles Lindbergh and Amelia Earhart. Boxing was once a mainstay at the arena and hosted bouts with Jack Sharkey, Jack Dempsey, Gene Tunney, Joe Louis and Marvin Hagler.  Muhammad Ali trained at what was called Santos Gym, where the Varsity Club now sits, for his second bout with Sonny Liston.  Professional wrestling events were also staged there. In the 1950s the arena also hosted the Rodeo led by Roy Rogers and Dale Evans.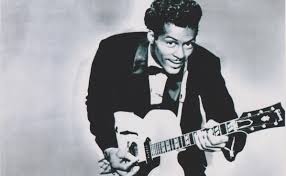 Matthews Arena also proved famous as a concert venue during much of its lifetime. A 1958 concert hosted by Alan Freed was cut short due to riots. Playing the concert were Jerry Lee Lewis and Chuck Berry. Freed was arrested after issuing the famous line, "The police don't want you to have fun." Other famous acts to grace the arena were The Doors in a 1970 concert that was later released to the public. Another famous concert was the Phish New Year's Eve concert on December 31, 1992. The show was the highest attended Phish concert to date and was played on WBCN the next day.
Matthews has hosted all or part of the America East Conference men's basketball tournament a total of seven times and hosted the 1960 Frozen Four.  The arena also served as the original home to the annual Beanpot tournament between Boston's four major college hockey programs."
Wow! As a sports fan I find the history of the Matthews Arena to be phenomenal. If only the walls could talk!
I enjoyed the game. I have enjoyed all basketball games when I'm visiting an arena for the first time. Northeastern led by 20 points midway during the first half. The lead was cut to about five near halftime, but Northeastern cruised to an easy victory by a 77-61 score. Did the Harvard players have any redeeming qualities? Yes. They would soon be Harvard graduates!
After the game I was still short on getting my 4-mile power walk in for the day. I took the opportunity to walk another mile and a half. I was amazed and impressed at how many young people were out at 10 o'clock at night in the downtown area. I think downtown Boston is a real college kids hang out with all of the overlapping universities. I was impressed with that.
From there it was an hour and a half drive up to Windsor, Connecticut. I had reserved a Priceline hotel in Windsor. I got a smoking hot deal as you might have come to expect from me.

I would be staying at the Hartford Marriott property. The regular rate for a standard room was $135 plus tax. I ended up getting the room on Priceline for just $55 a night plus tax. Then when I checked in I pulled the "Platinum Elite" card on the front desk clerk.
This is really rather simple and goes something like this. "I don't think my platinum number is in my reservation record." Then I recite the number from memory. I follow that up with a quick comment that says something like, "How many people know their Marriott Marquis number by heart?" This usually elicits a warm response.
Even though I had made the reservation with Marriott through a "third-party" I was able to get three important benefits with my platinum membership. First, I was upgraded to a top floor king bedroom that was huge. Then the front desk clerk waved the $12.95 per day high-speed Internet charge. Finally I was given complimentary breakfast for two, even though I was only one, in the hotel's M Club. They serve a nice breakfast buffet there each morning. It was a bad overall deal at such a property for 55 bucks.
FRIDAY
I sort of slept in until 8:15 a.m. That was until I realized that was 5:15 a.m. in the Pacific Time zone where I started just yesterday. I was down for breakfast and then a 30-minute power walk. I figured by getting a couple of miles in that way and with what I had planned for the rest of today I would surely meet and exceed my 4-mile per day target.
The highlight of my midday was going to be touring another state capitol. My initial plan was to do that in New Jersey. Then I reminded myself that I was staying just 12 miles from the capital of Connecticut, Hartford. I checked things online and then called them. I had plenty of time to make the 11:15 a.m one-hour capitol building tour.
You may know that I have an unofficial hobby of touring state capitol buildings all over the United States. So far I'm up to eight or ten.
Everywhere I've gone these tours are free. Most of the time guided tours are offered, as was the case today. For this morning's tour I was added to a group of high school students touring the capital. They were from Greenwich, Connecticut. English was the second language for each of them. We all had a good time.
I now needed to make a four-hour drive through Friday afternoon New York City rush-hour traffic. I was headed down to Trenton, New Jersey. I had my Illinois Tollway pass, which works on the EZ-Pass system that also works on the East Coast. The traffic wasn't as bad as I was expecting. However, the setting sun was a nightmare.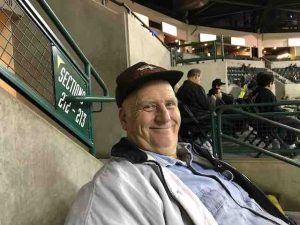 I needed to get down to Trenton to meet my racing buddy Paul Weisel for a pre-race dinner. Last night I had consulted Yelp. Yelp came up with the 1911 Smokehouse restaurant in Trenton itself.
Eating in unusual places is also part of my travel trackchasing travel requirements. Sadly, it's not as much fun going to these places when I'm eating low-carb but still fun.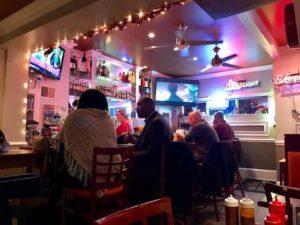 The 1911 Smokehouse qualified as a good place on three accounts. Importantly, it was only a mile from the Cure Insurance Arena home to tonight's racing. Additionally, it was four-star rated by Yelp users. Being a BBQ eatery I would be able to find enough meat, cheese and eggs to satisfy my current dietary requirements.
As you can see my trackchasing hobby isn't only about trackchasing. I'll normally get a good dose of sporting events, local touring spots and unique restaurants with the trips that I make. All that simply adds to the fun.
I arrived first at the smokehouse. This allowed me to scan the menu and build a personal rapport with my server, Yolanda.
As I was looking over the menu I got a call from Paul. He was having a hard time finding the place. I couldn't provide much help since I didn't know a thing about Trenton, New Jersey other then it's the capital of the state.
My server was a very friendly woman. She had already worked out a plan for me where I could eat a low-carb meal in the restaurant. Since Paul couldn't find the place I put Yolanda on the phone. She was a take-charge gal. She told Paul that he was very near the restaurant. Yolanda told him to pull over to the side of the road and put his flashers on. Yes, Yolanda was a take-charge woman. She LEFT the restaurant and soon returned with Paul in tow. As always we began an evening of active chatting.
THE RACING
Cure Insurance Arena – Trenton, New Jersey
This would not be my first rodeo with the Sun National Bank Arena building in Trenton. Back in early 2014 I saw some TQ racing on a concrete oval racing surface. That was lifetime track #1,930. I've seen nearly 500 tracks since then.
Now the place is called the "Cure Insurance Arena". Tonight was going to be a special indoor race exclusively reserved for 600 cc mini-sprints. This class closely resembles TQ midgets. I normally like the racing put on by this class. That's why I was more than disappointed with the product I was served this evening. I'll give you some of the positives and some of the negatives. Sadly, the negatives list is longer and includes more important items.
One of the highlights was that the men's room was directly behind our seat location. I know that seems like a strange highlight but I am sort of searching. Another highlight was the racing. Unfortunately, the cars were at full speed for very short periods of time. Without the yellow flags the racing was actually very good. That's a little bit like saying that without the salmonella poisoning the salad was great.


So what didn't I like about the show? Actually there were several things. The cars by themselves were extremely loud. I've been around some loud shows in my time. I think 400 laps of nonstop NASCAR action at North Wilkesboro or Nashville is about as loud as it gets. I was at North Wilkesboro on one Monday make-up day when the race ran 400 laps non-stop!
I guess I was lucky that Trenton, New Jersey is not noted for being the safest place in America. Based upon that reputation I brought my entire computer briefcase inside the arena with me. I can easily count on the fingers of one hand how often I've ever done that.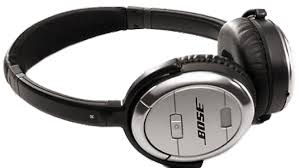 Tonight having my briefcase with me was a godsend. I had a pair of earplugs in the case and immediately grabbed those. When the air plugs didn't really do the job well enough I brought out my Bose headset and used my noise canceling headphones. I can't recall ever using my Bose headset at a racetrack. That's how desperate I was. By the way, I probably don't use my earplugs once for every fifty races I attend.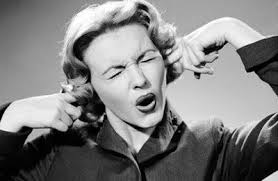 If the cars weren't loud enough the PA system was. I think what with the announcers were saying was entertaining and informative. It's just that the PA system was so loud that whatever the announcers were saying was almost unintelligible. If you look back at all the Trackchaser Reports I have ever published you will very rarely see me comment about the noise of the show. Tonight both cars and the PA system were outrageously loud. The state of New Jersey and their state police have lots of strict rules about racing. From what I've seen their racing rules are the strictest of any state where I have trackchased. I'm surprised they didn't have something to combat this particular problem.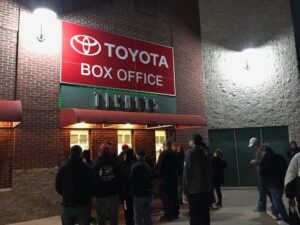 The cost of the show did not match up with the entertainment value being offered. There was a ten-dollar parking charge. The tickets to watch the races ranged from $28-33. In point of fact you could have purchased the cheapest ticket at twenty-eight dollars and sat anywhere in the arena with no questions asked. At my insistence we went the thirty-three dollar tickets. That was a worthless call on my part. Granted three dollars of the ticket price was a surcharge from the arena. The show still wasn't worth anywhere close to thirty dollars.
So far the skeptic might be saying that I'm being overly critical. Folks, I am trying to deal with FACTS here. It truly did cost us $43/person to watch the races. I think if I had a decibel meter with me I could prove to you, beyond any shadow of doubt that the sounds being emitted by the racecars and the PA system went well beyond OSHA standards for good hearing health.
Yes, the cars and speakers provided a deafening sound. For Paul and I to communicate with each other we had to bend over and YELL from a foot away into the other's ear. By the end of the night I was hoarse. Yes, the price of admission and parking offered to rapidly deplete my retirement funds. Nevertheless, if the racing had been outstanding, or even good, I don't think you would have heard a peep out of me regarding the other stuff.
Tonight they had ten heat races for about 85 mini sprints. They were racing on a 1/10th mile slightly banked dirt oval. Each heat ran for 10 laps. If a heat race ran non-stop it could be completed in less than two minutes. As it was the track went to intermission after the 10 heat races were finished. Those 10 heats each took 10-15 minutes or about two hours in total.


I'm going to guess that each one of the 10-lap heat races averaged five yellow/red flags. If I had to guess one way or the other I would say that my estimate is on the low side. By intermission we had seen approximately 50 yellow flags. That's 100 laps of racing with 50 yellows. It don't take a rocket scientist to do the math on that one!
I asked Paul how many yellow flags he thought that the feature races would have. He guessed 15 yellow flags for each race or more. OMG! How many 15-lap feature races have 15 yellow flags? If Paul's guesstimate was true that meant ANOTHER 60 yellow flags!!!!
Normally, in racing, when a yellow flag comes out they revert back to the last fully scored lap. Tonight's first feature race had 12 yellow flags. In reality those 12 yellow flags occurred in about six or eight laps of racing not fifteen. They kind of let things slide by not going back to the last fully completed lap several times. Yes, I understand they were trying to get the show done. However, I was having fun counting the yellow flags. If they HAD scored the race properly they might have exceeded twenty yellow flag delays.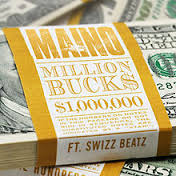 If you paid me $1 million and asked me to tell you my very best guess as to how many yellow flags that were in ten heat races and the only full feature race that I stayed for I would guess 75. That might be five yellow flags too many or five yellow flags too few. I told Paul that I was leaving during the second feature after four yellow flags. I expected that to take about two laps. Those four yellows DID happen in the first couple of minutes of the race. Paul elected to stay for the completion of the second feature race if only for appearances if nothing else.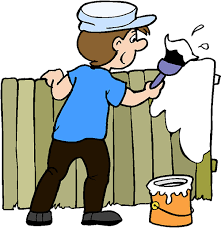 Why would he do that? You see Paul is from Pennsylvania. Many of the leading trackchasers are from Pennsylvania. In order to get along, Paul has to make sure "both sides of the fence are painted" if you get my drift. Nevertheless, I like the gregarious Dutchman despite what he has to do to keep the trackchasing political waters from flooding the banks.
Oh yes, one more thing. Despite the heat races taking almost two hours, the track went to an extensive maintenance/refurbishment program at intermission. They used a machine to tear up the high side of the track.
I thought the track surface was in excellent condition. It was the aggressive driving that was the problem not the track. It was smooth. There was no dust. The surface appeared tacky and moist as evidenced by the fact that the drivers were constantly pulling wheelies at all points around the oval. Once they tore it up they didn't pack it in that well. The announcer told us the drivers might want to use this high line as a "cushion " during the race.
I yelled at Paul that the thirty minutes or so they took tearing up the track at intermission would be a complete waste of time. I'm not talking about a partial waste of time I'm talking about a complete waste of time. Paul looked at me and agreed. Was there any difference in the racing after the heats and through the first feature and first few laps of the second of four features? Absolutely not. No, not one bit. They still had a yellow flat every two laps or more often.
I would say that the air-quality was generally good although after being at the event for 15 minutes shy of three hours my eyes were starting to feel the effects. It was certainly not as bad as some indoor shows I've been too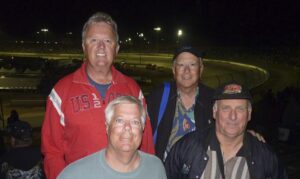 My good buddy Paul Weisel (far right) is a former racetrack promoter. After having me tell him about all the shortcomings of tonight's show he asked me, "OK Einstein you tell me how YOU'RE going to improve the show". I had a perfect answer for Paul. It had nothing to do with turning down the PA volume or putting some sort of mufflers on the cars or lowering the admission price or trying to keep the drivers from running into each other every other lab by having a one or two spin and you're out rule.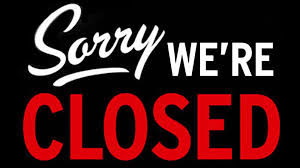 My solution as a promoter for an event like we were seeing tonight was simple. It was 100% simple. This was my two-step promotional plan. Step number one: do not sign a contract to hold race. Step number two: do not hold race.
Don't get me wrong. I'm up for an indoor race with mini-sprints anytime. However if the show is going to have as many drawbacks as this one did tonight I would just recommend the promoter not sign the contract and not have the race.
The good thing about situations like this is that people vote with their feet. The "northeast" has the most hard core of hard core racing fans. In general these people are all white men, fifty years of age or older with limited outside hobbies.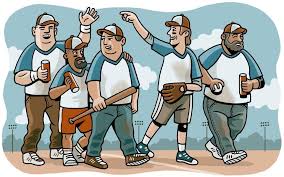 Yes, the demographic of an open wheeled auto race attendee in a state like Pennsylvania is easy to predict. It will be the older white male. Am I exaggerating?
I told Paul about my demographic theory. I told him there were almost no women in the arena tonight. Paul enjoys challenging any definitive statement I make in cases like this. He assured me that there were lots of women in the stands. I asked him to substantiate that statement. Paul looked around for several seconds. "There's a woman!" he exclaimed. I asked him to find me a second one? Paul looked perplexed. He wasn't expecting that. Now he looked a little harder and in 20-30 seconds he found a second female. Yes the ladies were in short supply tonight. Don't even get me started on the lack of children in the arena tonight. They were more scarce than seeing a woman. How will auto racing ever survive with this demographic?
By the way I was told that several trackchasers attended the racing tonight. I wondered how many of them would be back for tomorrow's night racing. Another handful of trackchasers came to see the racing on Saturday night. I would guess that far less than half of the Friday night attendees returned for Saturday night. I know two of them that didn't.
I wondered why the Saturday night trackchasers didn't come for Friday's show as well? The answer is pretty simple when you cut through the bullshit. Trackchasing is a "counting" hobby. Very few of these folks want to sit through two nights of this stuff when just ONE night will meet the counting requirement!
I was happy they started racing on time at 7 p.m. I pulled the plug at two hours and 45 minutes. During that time they had managed to run 10 heat races and one 15-lap feature. After four yellow flags in the second feature I couldn't stand it any more. Paul tells me they ran the remaining three features in 45 minutes. That sort of reminds me of the friend who agrees that what we are seeing now is a waste of time but "you shudda been here last week"!
I can't believe how I continue to see things for the first time even after seeing racing at nearly 2,400 tracks. Tonight I noticed on restarts, toward the end of the evening, that some were single file. That's not unusual when the program is dragging. However, tonight they seemed to be having first a single file restart and then a double file restart. They repeated this process. When I first told Paul about this he thought the exhaust fumes were getting to me.  Then he saw it with his own eyes!  Folks, I had never seen such a thing before. This along with the track prep at intermission had both of us baffled.
AFTER THE RACES
Upon my departure I walked out to the parking lot wearing cargo shorts and a short sleeve T-shirt. The temperature had continued to drop. It was 35°. Tonight I had been the only person in the crowd of about 500 people wearing shorts with exception of one other man.
As I approached my car I noticed I had only walked 3.3 miles today. My goal, for every day, is four miles of walking. Here I was standing in a parking lot in 35° weather in Trenton, New Jersey in shorts and a T-shirt. There were still a couple of hours left with this Friday. I couldn't fall short of my goal when I was already at 3.3 miles! Off I went in the parking lot to get that last 7/10 of a mile. Once I did that I hopped in the Alamo Car Rental Racing Ford fusion and headed for Wilkes-Barre, Pennsylvania.
I am not a big fan of the East Coast and its infrastructure and services. I have some experience in making a statement like that. We lived in Connecticut for year and a half. I have traveled to the east coast multiple times every year for years. I've done that during my business career, which started in 1972.
I remember when our customer service center was in Fort Washington, Pennsylvania a suburb of Philadelphia. Whenever we went back there it was impossible to find the conveniences such as restaurants, gas stations and the like. There just wasn't much retail development. Where they did have stores they didn't stay open very late. It was just a very rustic environment. The nearest McDonald's to our home in Ridgefield, Connecticut was 45 minutes away. I had a diesel-powered car. In order to not have to drive miles to a gas station I bought a 200-gallon fuel tank (for my diesel powered red Sedan Deville – boy was that car a dog!) and put it in my garage. Nobody likes going backwards in time. Of course these feelings come from a Californian where everything is pretty much 24/7 and every cross street has a gas station, bank, restaurant and the like.
Tonight there weren't very many exits on my drive up to Wilkes-Barre, Pennsylvania. I had no idea how much money I was spending on tolls because I was using my easy pass toll transponder. When I get home I'm going to check that out online. I wouldn't be surprised if I spent $50 or more in tolls. California has almost no toll roads.
I pulled off at one exit in Pennsylvania hoping to get a soda and a snack. It was only 10:45 p.m. on a Friday night. There were three gas stations in sight. Two of them were already closed at 10:45 p.m. It was a Friday night for gosh sakes. The other was a Wawa store. They didn't have any public restrooms. They didn't have any Diet Mountain Dew. No, I am not a big fan of the East Coast. Sorry.
At a little past midnight I pulled into the Red Roof Inn in Wilkes-Barre. The hotel's location will position me well for tomorrow afternoon's trackchasing up in Syracuse, New York.
Good evening from Trenton, New Jersey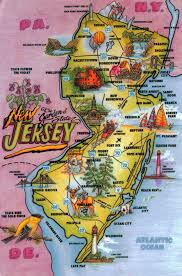 New Jersey
The Garden state
This evening I saw racing at my 17th lifetime track in the Garden state yes the Garden state. New Jersey is one of seven states where I hold an out of the top ten trackchasing ranking. I don't have much hope of improving here. These states are dominated by east coast trackchasers who solidified their totals many years ago. Lots of those tracks are long gone now. I am resigned to never making much NGD hay in these locations. Nevertheless, I've seen 17 or more tracks in 32 states. No other trackchaser has that level of penetration.
Thanks for reading about my trackchasing,
Randy Lewis
World's #1 Trackchaser
Peoria Old Timers Racing Club (P.O.R.C.) Hall of Fame Member
New Jersey sayings:  Toll Road
What it usually means: A highly trafficked bridge, tunnel, or roadway that requires a meager fee for passage.
What it means in NJ: Every road. Any road. All the roads.
QUICK FACTS
LIFETIME TRACKCHASER COMPARISONS 
The three most important trackchasing comparisons to me are:
Total lifetime tracks seen
Total "trackchasing countries" seen
Lifetime National Geographic Diversity results
Total Lifetime Tracks
There are no trackchasers currently within 600 tracks of my lifetime total. Don't blame me.
Randy Lewis, San Clemente, California – 2,397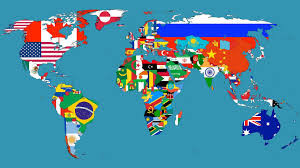 Total Trackchasing Countries
There are no trackchasers currently within 20 countries of my lifetime total.
Randy Lewis, San Clemente, California – 77
Current lifetime National Geographic Diversity results
Randy Lewis, San Clemente, California – 4.37
That's all folks! Official end of the RLR – Randy Lewis Racing Trackchaser Report
Click on the link below to see the video production from the racing action today.
Click on the link below for a photo album from today's trackchasing day.  You can view the album slide by slide or click on the "slide show" icon for a self-guided tour of today's trackchasing adventure.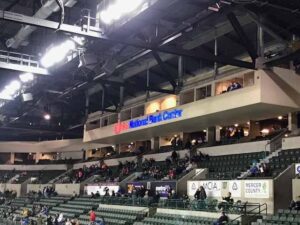 Indoor mini sprint racing in New Jersey PLUS a basketball game in Massachusetts and a state capitol building tour in Connecticut