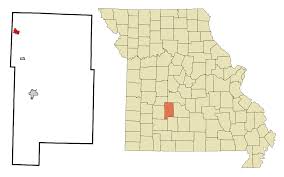 Greetings from Urbana, Missouri
.
.
From the travels and adventures of the 
"World's #1 Trackchaser"
.
.
Dallas County Fairgrounds
Dirt oval
 Lifetime Track #728
The Event
Reprinted with permission from my July 9, 2004 Trackchaser Report. 


THE CLASSIC TRACKCHASER REPORT
Editor's note: This is a CLASSIC Trackchaser Report. What the heck does "Classic" mean? It's simply a Trackchaser Report that comes from my trackchasing archives. For whatever reason (usually not enough time) it didn't get posted to my website when I first made the track visit. Often times a classic TR will not have a video and/or photo album attached. I didn't begin producing my YouTube videos until 2009 (YouTube channel: RANLAY). I didn't begin writing a complete Trackchaser Report until I had seen about 430 tracks. Photo albums were sort of hit or miss during the early years of my trackchasing. Additionally, if you see a website link know that link worked when the TR was originally written. Will it work now? Your guess is as good as mine! Nevertheless, this CLASSIC Trackchaser Report has finally bubbled to the surface and is now available for everyone to see at www.randylewis.org. I hope you enjoy it.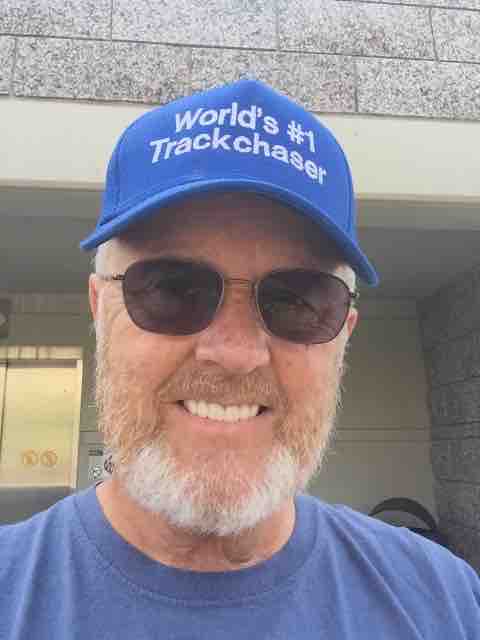 I AM A TRACKCHASER
I am a "trackchaser". I trackchase. Before you discovered my site had you ever heard of trackchasing? Maybe not? So….what the heck is trackchasing? Sit back, take a read and you'll be an expert on my hobby of trackchasing when you're finished.
Here's my best explanation.
Trackchasing is a three-pronged hobby. I'm a racing fan. I love to travel. I love to analyze opportunities to get the most out of everything while saving time and money.
Trackchasing fills the need for all of the above. The racing part of my trackchasing has me trying to see wheel to wheel auto racing at as many different racetracks as I can all over the world. Yes, all over the world. So far things are going pretty well. As this is written, I've seen racing in 85 countries at more than 2,500 tracks. As a matter of fact, I've seen racing at more tracks than anyone else in the world.
Equally important to me are the things I get to see and experience over the "long and dusty trackchasing trail". I call these adventures "Trackchasing Tourist Attractions". You won't want to miss my "Trackchasing Tourist Attractions" page. Here's the link:  Trackchasing Tourist Attractions or my "Sports Spectating Resume" page, Sports Spectating Resume on my website at www.randylewis.org.
I live in southern California. That's probably the most inconvenient location in the country for seeing tracks in the U.S. Most of the racetracks in the U.S. are located well over 1,000 miles from where I live. As a matter of fact, my average trip covers 5,000 miles and more. I take 35-40 of those trips each season. In any given year I will travel well over 200,000 miles, rent more than 50 cars, and stay in more than 150 hotel rooms.
I get the chance to meet people all over the world. With trackchasing trips to 85 countries and counting just getting the chance to experience so many other cultures, spend time in their homes and meet their friends is a huge reward for being in this hobby. I am indebted to several of these folks for their help and friendship.
It's takes a good deal of planning to do the above and not spend my entire retirement portfolio. I enjoy the challenge, the travel and every other aspect of "trackchasing". In reality, my trackchasing hobby is a lot like being with the carnival. I breeze into town, stay a little while and then head on down the road.
Today's adventure was one more of the 2,000 trips that have taken me up, down and around the proverbial long and dusty trackchasing trail.  If you would like to see where I've been and experience those adventures here's the link: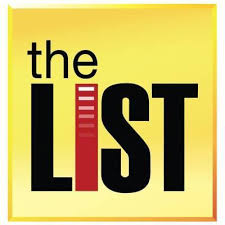 If you've got a question, comment or whatever please leave it at the bottom of this report.  It's very easy to do.  Or you can visit me on Facebook.  Thanks!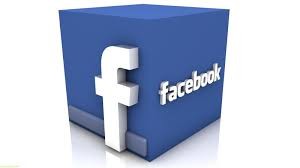 FOREWORD
Friday, July 9, 2004.
GREETINGS FROM URBANA, MISSOURI,
PEOPLE/TRAVEL NEWS
I am frequently asked how I come up with my trackchasing itinerary.  Let me try to explain.  First, my hobby is about going to racetracks for the first time.  Once, I've been to a track there's no benefit to ever going back from a trackchasing standpoint.  Today's track is my 728th lifetime track.  There are still about 1,025 countable tracks in North America I have not visited.
I try to make each trackchasing trip as efficient as possible from a travel point of view.  I want to drive as few miles as possible while seeing as many countable tracks as I can.  Seeing eligible tracks on Fridays and Saturdays is easy since those are the two most popular days for short-track racing.  If it's a three-day race trip (out Friday, back Monday), I'll usually search for a Sunday race and build in nearby Friday and Saturday choices.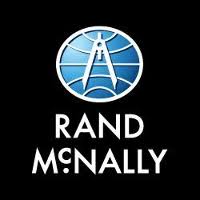 I use Rand McNally mapping software to give me an idea about where places are located and what driving distances might be.  As an example, this trip of 18 tracks in 11 days originally penciled out as 4,099 miles.  That doesn't count the 4,000 miles of flying distance.
I'll experiment with changing where I fly into in the hopes I can reduce the overall driving distance of a trip or get a more favorable airline arrangement.  If I fly into the Midwest, the first track must be within 3-4 hours of the airport in order for me to make the start time.  When I fly into the eastern third of the country, I'll usually only have 1-2 hours of time before the races begin.
About 65% of the tracks I have not visited yet have websites.  The website can provide lots of information about race dates, starting times and directions.  The addition of internet websites has really improved the trackchaser's ability to get up to date information needed for planning purposes.  Surprisingly, the #1 trackchaser, Rick Schneider does not use the internet.
Although this trip originally came out at 4,099 miles, I was able to experiment with different "what if" scenarios to reduce the planned driving distance to "just" 3,164 miles.  Of course, if during the trip I learn of a cancellation or a track is rained out then everything is up for grabs.  My trackchasing philosophy is that if a track gets rained out and there's enough time for me get to a "backup" track I will go for it.  Many times the backup track takes me in the opposite direction of the next track on the original schedule.  When that happens the real driving distance of the original 3,164 miles can start to ratchet up quickly.   I use a rental car to get to 95% of the races I attend.  That means there is no more wear and tear on my car, just my body.
So there you have it.  It's pretty simple and challenging at the same time.  I would say I spent at least 40 hours planning this particular trip.  I love to go into my office at all hours of the day and start planning a trip.  I would guess the trip changes 50 times before I settle in on a final plan.  Then a few simple raindrops change that plan in five minutes.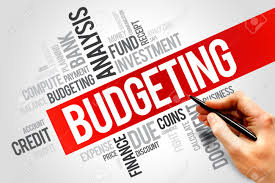 The following section of this track report will focus on budgeting and taxation as experienced on a typical racing trip.
We are all liable for paying federal and state income tax if we earn enough money.  I thought it would be interesting to see how many and how much other taxes I would pay on an 11-day racing trip.  I'm going to keep a spending diary during this trip.  I'll show you the kinds of things that a trackchaser might spend money on and the taxes associated with each purchase.  The first number will be the amount spent in total on a particular expense and the second number will be the amount of tax paid.
FRIDAY, July 9, 2004
Subway – $6.09/$0.40
Shoal Creek driving range – $11.03/$0.73
Gas-Kansas City, MO – $25.50/
Bolivar Speedway admission – $10.00/$0.00
Bolivar Speedway food – $3.75/$0.00
Motel 6, Springfield, MO – $44.86/$4.87
THURSDAY, July 8, 2004
United Airlines – $75.00/0.00 – (Ticket re-issue, destination changed from Tulsa to Omaha, when my friends at Junior Raceway Park in Tulsa decided to stop racing on Thursdays)
United Airlines – $19.00/$19.00 – Airport security tax
Skycaps – $3.00/$0.00 – (I'll leave it up to them to declare this money on their income taxes.)
L.A. Times – $0.50/$0.00 – (The airport used to collect sales tax on this type of purchase but no longer do)
Steak Escape – $8.49/$0.61 – (sales tax on food in Denver Airport)
McDonalds – $2.14/$0.14 – (food to go tax)
Ranchers Choice Café – $20.38/$0.93
U.S. 30 track food – $3.75/$0.00
Super 8 Motel vending machine – $1.50/$0.00
Super 8 Motel-Columbus, NE – $48.30/$4.20 (sales and lodging tax)

CUMULATIVE DRIVING DISTANCES:
Omaha, Nebraska Airport – trip begins
Columbus, Nebraska – 111 miles
Urbana, Missouri – 569 miles
TRACK ADMSSION PRICES (U.S. DOLLARS): 
U.S. 30 Speedway – $0
Dallas County Speedway – $7
RACING NEWS: 
Tonight there were five divisions of racecars.  These classes included pure stocks, mini stocks, factory stocks, street stocks and some form of limited late models.  Each class had between seven and twelve cars.  In addition, each class ran two heat races, even the limited late models with their seven cars.  Truth be known the appearance of all the classes was so similar that they could have all been lumped into one class and I don't think anyone would have noticed. 
Back in September 2002, Steve Stone said this track had an inner oval.  Today, there is no evidence of any such track.  The existing track is a small quarter mile dirt oval with very little banking.  The cars are very "down-home" and the speeds are relatively slow.
The program started promptly at the advertised starting time of 7:15 p.m.  It was a 458-mile drive from last night's track and motel in Columbus, Nebraska (maybe I'm not THAT GOOD of a planner! 
I sat in the front stretch seating area. They also have seating on the backstretch.  Back there you can watch the races by parking your car up near the fence or sit in some bleachers.  It costs $2 more for backstretch seating but that area comes with beer drinking privileges and you can cookout.
The P.A. system was very weak.  The pit area is situated beyond turns one and two. On the other side of the spectator seating on the front straight are two basketball goals.  This area was packed with kids honing their future NBA skills. Since all 10 heat races were over in one hour I didn't get a chance to see how their lights worked.  After seeing all of the cars at the track race in one event the track went to their intermission.  That was my signal to head for Bolivar Speedway just 40 miles down the road.
RACE TRACK FOOD: 
Went with Steak N' Shake rather than racetrack burger.
RENTAL CAR UPDATE: 
I got a special warning from an elderly gentleman about where I chose to park the National Rental Car Racing Buick Century.  First, how old does someone have to be before they can be called an elderly gentleman by a 55 year old?  Secondly, he was probably right about it not being a good idea to park within five feet of the turn three and four mud fence.  It wouldn't have taken much for a car to get out of control and test my Master Card rental car insurance program.
ED ESSER UPDATE:
Check here frequently to see what "that Esser guy" is up too.
You can keep track of Ed at, www.2arace.com.  
2019 Editor's note. Ed passed away a few years ago and this site is no longer active.    
Randy Lewis
That's all the news that's fit to print from San Clemente where the women are strong, the men are good-looking, and all of the children are above average.
Since we're in an election year, remember, when there's not enough government someone will steal your strawberries, when there's too much government, the government will steal your strawberries.

Racetracks visited in 2004 (** not the first time to visit this track)
Dallas County Speedway, Urbana, Missouri, July 9
U.S. 30 Speedway (small oval), Columbus, Nebraska, July 8
U.S. 30 Speedway (large oval), Columbus, Nebraska, July 8
Butler County Speedway, Allison, Iowa, June 27
Webster County Fairgrounds, Ft. Dodge, Iowa, June 27
Dallas County Fairgrounds, Adel, Iowa, June 26
Butler County Speedway, Rising City, Nebraska, June 25
Hamilton County Fairgrounds, Aurora, Nebraska, June 25
The Speed Bowl, Red Cloud, Nebraska, June 23
Junction Motor Speedway, McCool Junction, Nebraska, June 22
Belle-Clair Speedway, Belleville, Illinois June 13
Charleston Speedway – Road Course, Charleston, Illinois June 13
**Eldora Speedway, Rossburg, Ohio, June 12
Doe Run Raceway, Doe Run, Missouri, June 11
Fredericktown Raceway, Fredericktown, Missouri, June 11
Highland Speedway, Highland, Illinois, June 8
Pine Ridge Speedway, Baldwyn, Mississippi, May 29 (Carol's #153)
Memphis Motorsports Park-Road Course, Memphis, Tennessee, May 29 (Carol's #152)
Simpson County Speedway, Mendenhall, Mississippi, May 29 (Carol's #151)
Southern Speedway, Hattiesburg, Mississippi, May 28 (Carol's #150)
**Charleston Speedway, Charleston, Illinois, May 22
Coles County Speedway, Loxa, Illinois, May 22
Lincoln Trail Motorsports Off Road Park, Casey, Illinois, May 22
Warren County Speedway (oval track), Indianola, Iowa, May 21
Warren County Speedway (Figure 8 track), Indianola, Iowa, May 21
Firebird International Raceway – East Course, Chandler, Arizona, May 2 (Carol's #149)
Pagota Motorcycle Club, Birdsboro, Pennsylvania, April 25
Mahoning Valley Speedway, Lehighton, Pennsylvania, April 24
Shellhammer's Speedway, Leesport, Pennsylvania, April 24
Hill Valley Speedway, Orbisonia, Pennsylvania, April 24
Thunder Alley Speedpark, Evans Mills, New York, April 22
Belle Vue Greyhound Stadium, Belle Vue, United Kingdom, April 12
Buxton Raceway, Buxton, United Kingdom, April 12
Brampton Raceway, Brampton, United Kingdom, April 12
York Autograss, York, United Kingdom, April 12
Sheffield Stadium, Sheffield, United Kingdom, April 11
Blyton Raceway, Blyton, United Kingdom, April 11
Hunmanby Raceway, Hunmanby, United Kingdom, April 11
Skegness Stadium, Skegness, United Kingdom, April 10
Silverstone, Silverstone Circuit, Silverstone, United Kingdom, April 10
Mildenhall Stadium, Mendenhall, Suffock, United Kingdom, April 9
Bovingdon Circuit, Bovingdon, Hertfordshire, United Kingdom, April 9
Sunshine Speedway (figure 8), Pinellas Park, Florida, April 3
**Sunshine Speedway (oval), Pinellas Park, Florida, April 3
Lubbock Motor Speedway, Lubbock, Texas, March 21
Thunderbird Speedway, Crandall, Texas, March 20
Kennedale Speedway Park, Kennedale, Texas, March 20
Texas World Spdwy (Road Course), College Station, Texas, March 20
Heart O' Texas Speedway, Waco, Texas, March 19
**Central Arizona Raceway, Casa Grande, Arizona, January 20          
Planned new racetracks (on the last day of each racing trip I will post my tentative plans for my next trip)
9-Jul              Regular program         Bolivar Speedway                                                                        Bolivar, MO
10-Jul            Regular program         Nevada Speedway                                                                      Nevada, MO
10-Jul            Regular program         Adrian Speedway                                                                Adrian, MO
11-Jul            CORR Off Road          Off Road Track                                                                     Topeka, KS
11-Jul            Regular program         Park City Raceway                                                               Valley Center, KS
12-Jul            American Sprint Cars  Tulsa Speedway
Tulsa, OK
13-Jul            American Sprint Cars  Tri-State Speedway
                                           Pocola, OK
14-Jul            Ken Schrader night     Clarksville Speedway
                                           Clarksville, TN
15-Jul            Thunderin' Thursdays Music City Motorplex
                                           Nashville, TN
16-Jul            Regular program         Clay County Speedway
                                           Flora, IL
16-Jul            Natl Modified MidgetsWayne County Speedway
Wayne City, IL
17-Jul            MAORA Off Road              Soggy Bottom Raceway
Greenup, IL
17-Jul            Regular program         Montgomery County Speedway
New Florence, MO
18-Jul            SCCA Regional           Heartland Mtrspts Park
Topeka, KS
18-Jul            Regular program         Thayer County Speedway                                                    Deshler, NE