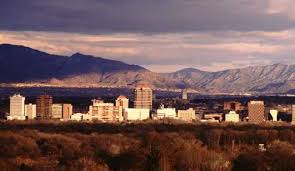 Greetings from Albuquerque, New Mexico 
.
.
From the travels and adventures of the "World's #1 Trackchaser"
 .
.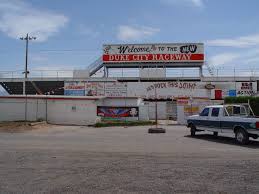 Duke City Raceway –  Track #237
Highlights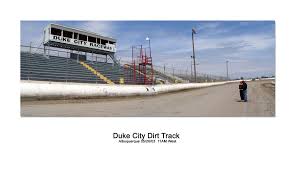 My second lifetime track in New Mexico – 1994.
I didn't begin writing my famous Trackchaser Reports until about track #430.  With the Duke City Raceway being track #237 (more than 2,000 tracks ago as this is written!) my memory is not the best on this one.  I do know that Jerry Frazier Jr. in car #28 won the main event.  My limited notes had this to say about the Duke City Raceway visit, "Hot, bad cars and bad racing".  That doesn't make Carol's and I my visit there nearly 25 years ago should like one of the best ever does it?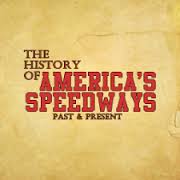 Research from the History of America's Speedway – Past and Present, tells me the Duke City Raceway began racing in 1968.  They featured 1/4-mile and 1/2-mile dirt ovals through 1984.  Then in 1985 the oval was expanded to a 7/16-mile dirt oval track.  The fellow who runs the na-motorsports.com historical racing site says "The track shut down in 2004 and the land was sold for development. The track was torn out in 2007."  Development has been the death knell for so many tracks over the years.  In a way, although not quite as dramatic….yet, I think the short track dirt track is going the way of the drive-in movie.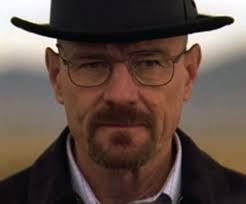 Albuquerque itself is the largest city in New Mexico and the 32nd largest in the country with a population of about 560,000.  Of course Albuquerque was the mythical home of Walter White from the "Breaking Bad" TV show as well.  I've flown into the Albuquerque International Sunport (not airport!) many times.  I've seen racing at 14 New Mexico tracks and ABQ was the starting point for most of those trips.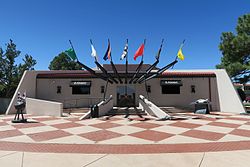 Lots of famous people have come from Albuquerque.  These include Notay Begay III (golf), Jim Everett (L.A. Rams quarterback when we had season tickets) and, of course, auto racing's Unser Brothers, Al and Bobby.  A highlight during one of my New Mexico visits was a trip to the Unser Racing Museum.  I've been to a lot of automobile museums.  The Unser Racing Museum is one of the best.
You might have remembrances about the Duke City Raceway.  If so, please feel free to share in the comments section below.  If you have any photos from back in the day, send them to me at Ranlay@yahoo.com.  I'll try to include them here.