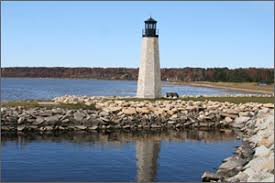 Greetings from Gladstone, Michigan
.
.
From the travels and adventures of the 
"World's #1 Trackchaser"
.
.
Escanaba River Ice Oval
Ice oval
 Lifetime Track #2,535
The EventVideo PlusPhotos
THE EVENT
I am a "trackchaser". I trackchase. Before you discovered my site had you ever heard of trackchasing? Maybe not? So….what the heck is trackchasing? Sit back, take a read and you'll be an expert on my hobby of trackchasing when you're finished.
Here's my best explanation.
Trackchasing is a three-pronged hobby. I'm a racing fan. I love to travel. I love to analyze opportunities to get the most out of everything while saving time and money.
Trackchasing fills the need for all of the above. The racing part of my trackchasing has me trying to see wheel to wheel auto racing at as many different racetracks as I can all over the world. Yes, all over the world. So far things are going pretty well. As this is written, I've seen racing in 82 countries at more than 2,500 tracks. As a matter of fact, I've seen racing at more tracks than anyone else in the world.
Equally important to me are the things I get to see and experience over the "long and dusty trackchasing trail". I call these adventures "Trackchasing Tourist Attractions". You won't want to miss my "Trackchasing Tourist Attractions" page. Here's the link:  Trackchasing Tourist Attractions or my "Sports Spectating Resume" page, Sports Spectating Resume on my website at www.randylewis.org.
I live in southern California. That's probably the most inconvenient location in the country for seeing tracks in the U.S. Most of the racetracks in the U.S. are located well over 1,000 miles from where I live. As a matter of fact, my average trip covers 5,000 miles and more. I take 35-40 of those trips each season. In any given year I will travel well over 200,000 miles, rent more than 50 cars, and stay in more than 150 hotel rooms.
I get the chance to meet people all over the world. With trackchasing trips to 82 countries and counting just getting the chance to experience so many other cultures, spend time in their homes and meet their friends is a huge reward for being in this hobby. I am indebted to several of these folks for their help and friendship.
It's takes a good deal of planning to do the above and not spend my entire retirement portfolio. I enjoy the challenge, the travel and every other aspect of "trackchasing". In reality, my trackchasing hobby is a lot like being with the carnival. I breeze into town, stay a little while and then head on down the road.
Today's adventure was one more of the 2,000 trips that have taken me up, down and around the proverbial long and dusty trackchasing trail.  If you would like to see where I've been and experience those adventures here's the link: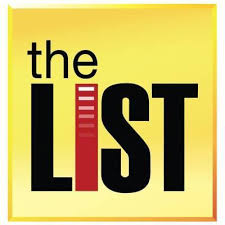 If you've got a question, comment or whatever please leave it at the bottom of this report.  It's very easy to do.  Or you can visit me on Facebook.  Thanks!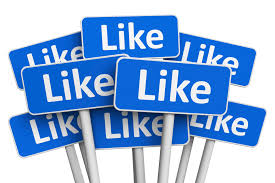 FOREWORD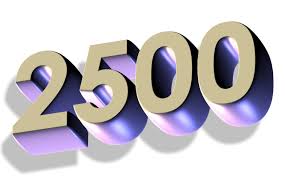 Sunday, March 3, 2019.
Up to this point I've seen racing at more than 2500 tracks. I had a buddy at a racetrack express that number as "2 1/2 thousand". It almost sounds like more when you say it that way.
Can you imagine the planning process that went into each and every one of those tracks located in 50 states and 82 countries? I had to figure out how to get there. I had to figure out how to get there without spending my entire retirement savings. It's a challenge but it's also one of the most fun things about my trackchasing hobby.
There have always been a few tracks that were difficult to "get" for whatever reason. Most of the time questionable weather kept me away. Other times the logistics didn't make sense. Seeing an ice race up in Gladstone, Michigan sanctioned by the Great Lakes Ice Racing group has been one of my most "difficult to get" tracks.
I never want to offend anyone. At the same time I feel a responsibility to the people who read my reports to know that they're not going to get a "softball" analysis of the situation.
For more than 10 years I have had a very difficult time getting much actionable or timely information from the public GLIR social media sources such as websites and lately Facebook about the racing in Gladstone. I don't know what/who caused that problem. I just know that the information coming from that group has been sparse to say the least.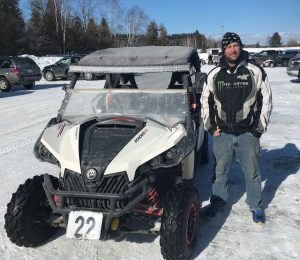 For this trip I resorted to contacting a couple of drivers. I can always count on the drivers to get back to me with actionable information and answers to my questions. For this trip Jeff Hartfield (above) and Jordan McKnight were life savers. I talked with them over a span of several weeks and they gave me the information I needed. Thanks guys.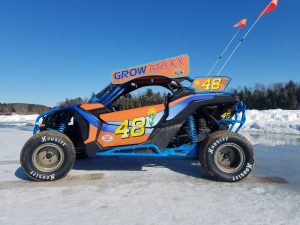 I've got to give a huge shout out to former UTV driver Dave Fraser. I first contacted Dave about racing at Gladstone about a year ago. He was very helpful in giving me information and answering all my questions over the span of that year. Dave wouldn't be racing this year because of some back surgery. But I definitely have him to thank for getting me started on the process with racing from the Escanaba River Ice Oval. He sent me a picture of the UTV he raced at Gladstone last year. What a beautiful machine.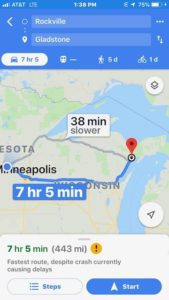 I got out of the ice races in mid-afternoon on Saturday in Rockwell, Minnesota. The drive from Rockwell over to Gladstone, Michigan would take seven hours. I debated whether or not I should do some of that drive on Saturday evening and the rest on Sunday morning. In the end, I decided to make the entire drive of seven hours plus an eighth hour that I would lose moving from the central to the eastern time zone on Saturday evening.
Luckily, I love driving. Currently, I drive more miles and, of course, fly more miles than any other trackchaser. That has not always been the case. Yes, I've always flown more than the other trackchasers by a wide margin. I have to. I live in California and most tracks I visit are 1,500 and more miles from my home.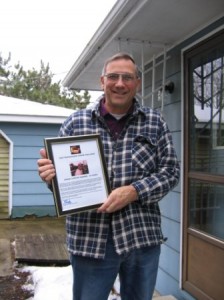 During my busiest years of driving to the tracks I drove about 40,000 miles, all in rental cars. That's nothing compared to what Wisconsin trackchaser Ed Esser (above) used to do. I think his all-time record was about 91,000 miles in a single season! Mind you I drive all of my miles in brand new rental cars. Ed drove those miles in a pretty well used up Chevy Blazer. He also slept virtually every overnight in that Blazer! Ed finally retired one of his Blazers when it had almost 700,000 miles on the odometer! By the way Ed Esser and his "manager" Jack Erdmann were the first and last trackchasers until today to see ice racing on the Escanaba River. They did it nearly twenty years ago, back in 2001.
I had noticed on the Great Lakes Ice Racing Facebook page that there was a "racers rate" at the Magnuson Grand Hotel and Suites in Escanaba, Michigan. I gave the hotel a call. They still had a room available. For 65 bucks I couldn't pass it up.
I didn't know where the ice racing was going to take place. I was a little surprised when I asked the woman at the front desk, when I checked in on Saturday night, and then the man at the front desk when I checked out on Sunday morning for directions to the ice track. Neither one of had ever been there. Sunday morning's clerk took the time to research it online at least got me headed in the right direction. Thanks!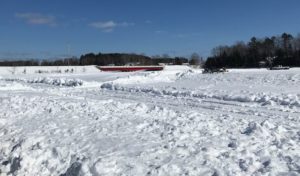 There's a really cool video on the Great Lakes Ice Racing Facebook page that shows a view of the racing at night from a bridge. I knew the track was located at the West Gladstone Bridge. The video makes that bridge look like you are looking down from the Golden Gate Bridge in San Francisco! However, in reality is a very small bridge that spans the Escanaba river.
THE RACING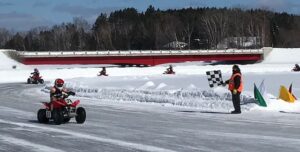 Escanaba River Ice Oval – Gladstone, Michigan
As I was driving out to the track on Sunday morning I was thinking I still had about 10 miles to go. Then I glanced over to my left and saw what looked like an ice racing oval with lots of trailers and racing machines. To be perfectly honest with you I thought I had discovered an additional Michigan ice racing track! You can imagine my absolute glee at that thought. However, in point of fact, I had actually discovered the Great Lakes Ice Racing Association and their track on the Escanaba River.
Today's admission price for the ice racing was five bucks. I was just in time to attend the drivers' meeting. I took some photos and video of that activity. When the meeting broke up a fellow by the name of Jeff Hartfield came over to say hello. I had been communicating with Jeff about the GLIR racing but we hadn't met yet. It's always fun to actually meet the people whom you've already "met" in the virtual world!
Jeff and I had a few minutes to talk. He introduced me to his wife and daughter. Racing, including ice racing, is a great family sport. I would say that most to the drivers who race on the ice are in the age range of 20-40. They bring their wives, girlfriends and kids with them to the races. Yes, racing is a great family support.
It seems that last year the Great Lakes Ice Racing series had UTV racing for the first time. Jeff told me that in 2018 they drew eight UTV racers. This year the car counts have been down. Today only three UTV ice racers competed. Although some of the bikes and quad divisions use studded tires, the UTVs race with non-studded rubber.
So which is best non-studded or studded UTV ice racing? Well, the cars with studded tires go much faster. They also generate lots of "ice dust", which makes it difficult for fans to see the racing. One driver told me that non-studded UTV racing was just too dangerous. Jeff mentioned that non-studded UTV racing was much less expensive. I think it's similar to the winged vs. non-winged debate that goes on with sprint car racing. I like non-winged sprinters. I can go for either studded or non-studded UTV racing.
Some ice racing groups have two races for each class. They call those events Moto 1 and Moto 2. Escanaba also has two races for each class, but they  use the more traditional race names of "heat and feature".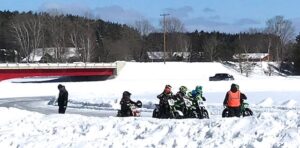 Today there were about 20 races that would be classified as heat races. Side-by-sides would be just about at the tail end of those 20 races. I stayed for one complete round of heat races. That took a couple of hours. GLIR was very efficient at getting one race completed, off the track and putting the next group on the starting line.
All of the racers today took a green flag from a standing start. That's just the way racing was at the dirt track that I grew up with in Peoria, Illinois. For the first 15 years of my racing career I thought that every track started their races from a standing start. Almost all ice tracks use the standing start procedure.
I was able to get a lot of good video and photos from today's event. I was parked right in the middle of the pit area. This allowed me to get a lot of close up shots of the racers. I took most of my video standing just off of turn one. I think you're going to like both the photo album and YouTube video from the Escanaba River Ice Oval.
By the way I am the only trackchaser that routinely shares a YouTube video from each track I visit. Yes, it takes some time to produce those movies. However, I am a strong believer in sharing what I see and do at the races. Not every racing fan can visit each and every track.
AFTER THE RACES
Today I was seeing my first ice race track in Michigan of 2019. I've only seen racing at two Michigan ice tracks all-time. That pales in comparison to the ice tracks I've seen in other northern Midwest states such as Minnesota (23) and Wisconsin (27).
I've now seen ice racing at 106 separate lifetime ice tracks. Like I say only two of those tracks came from Michigan. I don't really have any idea why the ice track race activity is so sparse in Michigan when in other cold-weather states it is not.
The Escanaba River Ice Oval was my 15th ice track of 2019. That ties a record that I established back in 2008. Will I be able to break that tie and get an extra track this year? I might.
I left on this trip last Thursday. This was the eighth consecutive weekend that I have trackchased in the middle part of the U.S. or the middle part of Canada or both. For each of those eight weekends I flew into Minneapolis and often times beyond. I'm not sure if I've ever gone ice trackchasing for eight consecutive weekends or not.
Following today's race I had that same seven hours drive that I made last night. Yes, I enjoy driving. I took my time. I had no real rush to get back to MSP tonight. I wasn't flying home until tomorrow.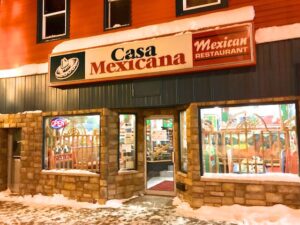 When I pulled into Chippewa Falls, Wisconsin I consulted Yelp to see if I couldn't find a good Mexican restaurant. In the space of 60 seconds or so the Casa Mexicana Mexican restaurant popped up. They're located at 324 North Bridge St.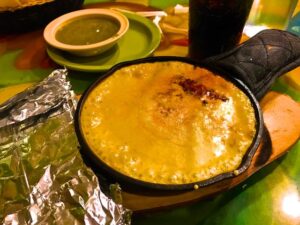 I'm from Southern California. We eat truly authentic Mexican food a couple of times each week. The owners and servers of those SoCal places are almost all from Mexico. None of our restaurants has anything on the Casa Mexicana. It was fantastic. They didn't bat an eyelash when I ordered queso fundido chorizo. I'll do my best to be back to this place. It was excellent.
At about 10 p.m. I checked into the Four Points by Sheraton Hotel located near the Minneapolis airport. I've stayed there a few nights this winter. They do a nice job and their location near the airport works for me. This hotel is part of my overall process of upgrading to better overnight locals when I go trackchasing.
Monday, March 4, 2019
I've got to tell you that I'm getting just a little burned out on ice racing. Luckily, I guess, the ice racing season is winding down. Some places had gotten off to a slow start with the ice. The past couple of weeks and the next week or so have featured some good ice racing cold weather. I don't know if there will any ice tracks running next weekend or not. Whatever. I'm ready for land-based racing to begin!
When I landed at LAX I picked up some food at P.F. Changs for Carol. Then I stopped in the Korean Air airline lounge for some chicken wings. Finally, I headed over to the Rock & Brew restaurant to grab a hamburger to take home. It's really nice having the Priority Pass sponsorship that comes with the Chase Sapphire Reserve card. 
I was beyond happy to get the Escanaba River Ice Oval in the books. That's been a tough one. I've checked them out for years. It took me this long to make it happen.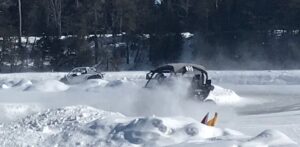 Good day from the Escanaba River Ice Oval Gladstone, Michigan
Randy Lewis – 82 countries – 2,535 tracks.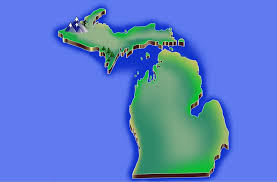 Michigan
The Wolverine state
This afternoon I saw racing at my 131st lifetime track in the Wolverine state, yes, the Wolverine state.  I hold the #4 trackchasing ranking in Michigan. Ed Esser sits just above me with 143 Michigan track visits. I've seen 131 or more tracks in just two different states.
Thanks for reading about my trackchasing,
Randy Lewis
World's #1 Trackchaser
Peoria Old Timers Racing Club (P.O.R.C.) Hall of Fame Member
Michigan sayings: Your snow blower has more miles on it than your car 
QUICK FACTS
LIFETIME TRACKCHASER COMPARISONS 
The threemost important trackchasing comparisons to me are:
Total lifetime tracks seen
Total "trackchasing countries" seen
Lifetime National Geographic Diversity results
Total Lifetime Tracks
There are no trackchasers currently within 700tracks of my lifetime total.  Don't blame me.
Randy Lewis, San Clemente, California – 2,535

Total Trackchasing Countries
The nearest trackchasing competitor has seen racing in 30 fewer countries compared to my lifetime total. 
Randy Lewis, San Clemente, California – 82
Current lifetime National Geographic Diversity results
Randy Lewis, San Clemente, California – 4.14
That's all folks!  Official end of the RLR – Randy Lewis Racing Trackchaser Report
Click on the link below to see the video production from the racing action today.
Click on the link below for a photo album from today's trackchasing day.  You can view the album slide by slide or click on the "slide show" icon for a self-guided tour of today's trackchasing adventure.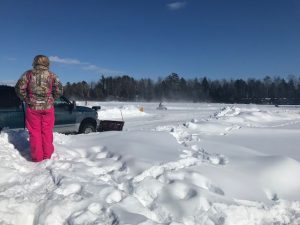 The first trackchaser visit to the Escanaba River Ice Oval in nearly 20 years!