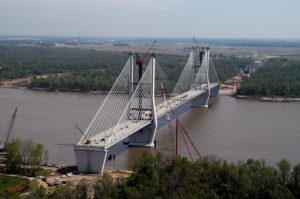 Greetings from Greenville, Mississippi
.
.
From the travels and adventures of the 
"World's #1 Trackchaser"
.
.
Greenville Speedway
Dirt oval
Lifetime Track #2,301
The EventVideo PlusPhotos
THE EVENT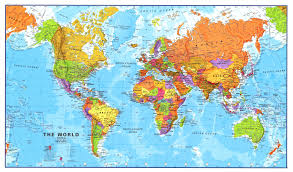 My trackchasing hobby takes me all over the world. Each year I will visit 25-30 American states and several foreign countries.  Long ago I moved into the #1 trackchasing position in both the number of different racetracks seen as well as the number of countries where I've seen racing.  
During my media interviews and discussions with friends and fans they often ask, "When did you start trackchasing?"
Yes, that's a question I get frequently. I never know how to answer it. I started out as a "racechaser". I went to the very best tracks where my favorite drivers were racing.
Somewhere along the line I decided I liked seeing a race at a track for the FIRST time rather than the TENTH time. As I went along I learned I liked the CHASE as much or more than the RACE. By the time I started trackchasing more than racechasing I was hundreds of tracks behind the leading trackchasers most of whom started in their 20s. Here's a list of the number of tracks I had seen by a certain age:
Age 5 – 1 track
Age 30 – 71 tracks
Age 40 – 180 tracks
Age 50 – 404 tracks
Age 60 – 1,517 tracks
Age 68 (today – still a kid) – 2,301 tracks
I often see two or more tracks in a single day or in a single weekend. Sometimes when that happens I will combine my observations from multiple tracks into a single Trackchaser Report. That is the case today.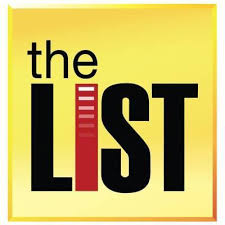 Today's adventure was one more of the 2,000 trips that have taken me up, down and around the long and dusty trackchasing trail. If you would like to see where I've been and experience those adventures here's the link: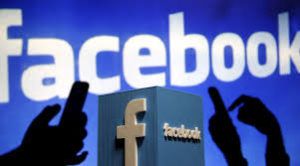 If you've got a question, comment or whatever please leave it at the bottom of this report.  It's very easy to do.  Or you can visit me on Facebook.  Thanks!
ON THE WAY TO THE RACES
SUNDAY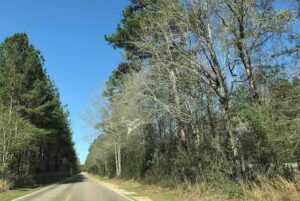 Today is going to be a very full day. For the most part I will have no official sleep time over the next 25-30 hours. I do expect to have a cat nap here or there but certainly no bed sleep time.
Today's main objective is to go to the Greenville Speedway for their ‪5:30 p.m. starting time. They will be featuring the United States Modified Touring Series. This is one of my favorite race groups of any that I see.
I've been watching the long-term weather forecast for Greenville, Mississippi for nearly 10 days. For that entire time frame they have been showing rain coming ‪at about midnight on Sunday night.
I am amazed at the consistency of the weather forecasts from my Weather Underground app. I am also happy that they plan to starting Racing ‪at 5:30 p.m. Rain probabilities of 20% begin ‪at 7 p.m. By midnight it should be pouring. We'll see how that goes.

This morning I received a phone call ‪at 6:30 a.m. That was almost three hours before my own alarm was set to wake me. The woman's accent sounded very similar to the woman who checked me in to the Western Motel (above) in Lucedale, Mississippi. When I asked the caller who was ringing me at this early hour she hung up. No, I wasn't staying at the Marriott.
The drive up to Greenville from my motel was going to take me about four hours. I had a possible Trackchasing Tourist Attraction about midway in the trip in Jackson, Mississippi. I wouldn't know for sure about that until I received a phone call ‪at 1 p.m.
My travels would take me through Hattiesburg, Mississippi. Hattiesburg is home to the Louisiana Sisters restaurant. They serve New Orleans style Cajun food. I had stopped there a few years ago. Excellent!
However that eatery was closed on Sundays. This was Sunday. This part of the south pretty much shuts down on Sunday with the exception of folks going to church.
However, with the aid of Yelp, I did find an excellent place in Hattiesburg serving shrimp po boy sandwiches. It sounded just like the hole in the wall place that I so much enjoy. I gave them a call to make sure they were open. They were.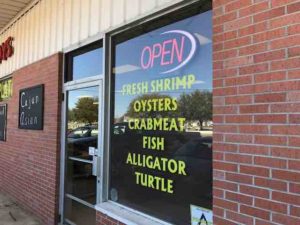 However when I arrived I found that the seafood market was open but the restaurant was closed. Now I was frustrated. I was all set to chow down on a shrimp po boy sandwich and my best option was not going to be an option at all.
At this point I broke from my tradition. I did something that I don't like to do it all. I pulled into the parking lot of a ‪Shrimp Basket seafood restaurant.
Yelp told me it the place had only a 3.5 star rating. That was right on my culinary borderline. Secondly, the ‪shrimp basket was a chain restaurant. I do not want to be eating seafood in chain restaurants. Against my better judgment I entered the ‪Shrimp Basket.
I would love to tell you that I was wrong about the Shrimp Basket. I would love to tell you it was one of the best seafood eateries I have ever encountered. However if I told you that I would not be telling you the truth. The Shrimp Basket left a lot to be desired.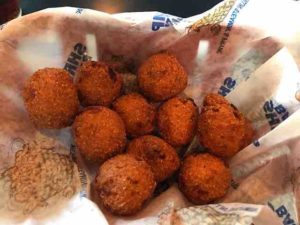 The wait staff was friendly although somewhat inefficient. It reminded me that activity cannot be confused with achievement. I ordered an appetizer of a dozen hush puppies. I was served ten. Should I bring this counting problem to their attention? I did. They quickly rectified the omission.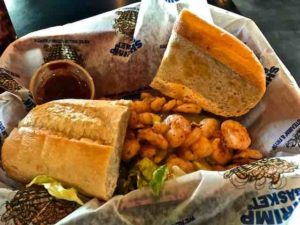 I had ordered my overstuffed shrimp po boy sandwich with the shrimp to be blackened. They were not blackened. That would be unless you consider the black line in the shrimp, that's shrimp shit by the way, to be the blackened portion. There was also a sandy gritty taste to the shrimp. Not good.
I had inquired about their dessert options. I still hadn't had any N'awlins bread pudding on this trip yet. These folks didn't have bread pudding. I was told at first they had key lime pie but on second thought they might not have any left. They didn't. Not good.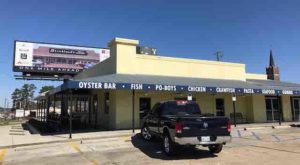 The restaurant had screwed up or underperformed with the appetizer, entrée and now dessert. The only thing that saved my server's tip was that she brought me a Diet Coke in a to go cup. For $23 including tip I would have expected more, a lot more. You will not be seeing me darken the door of a Shrimp Basket anytime soon.
From there I continued my drive on a beautiful late February blue sky ‪Sunday morning. The temperature was about 65°. The roads were good as I headed toward Jackson, Mississippi.
I live my life by taking the advice of others. Of course my sources have to be squared away in order for me to have faith in them and act on their recommendations.
When I'm touring in places that I'm not familiar with I use Trip Advisor. I can simply Google "Top 10 things to do in city ABC" and Trip Adviser comes to the rescue. Their advice is based upon their user's recommendations. I'm a big fan of user recommendations. That's why I use Yelp when I'm hungry in a foreign place.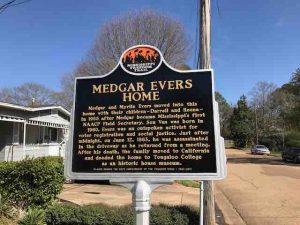 The number nine ranked top thing to do in Jackson, Mississippi is to visit the Medgar Evers' residence. Metzger Evers was a black civil rights leader. He was assassinated in 1963 in the driveway of his own home.
My research told me that I could contact Tougaloo College and talk to Miss Watson. She conducted tours of the residence and came very highly recommended.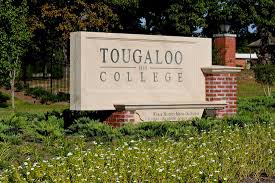 By the way Wikipedia describes Tougaloo College this way, "Tougaloo College is a private, co-educational, historically black, liberal arts institution of higher education founded in 1869, in Madison County, north of Jackson, Mississippi, United States."
Why is it necessary to describe schools like Tougaloo as "historically black"? What does that mean? It means that just about everyone who goes there is black. Why isn't the University of Mississippi or Duke University decscribed as being "historically white". Why isn't the description of the University of Mississippi described as a school that was established in 1848 (true) and didn't allow their first black student to be enrolled until 1962 (true). That's a period of 114 years of racial exclusion. Just saying.
Anyway, I contacted Miss Watson. I came to find out that she does tours on request ‪Monday through Saturday. Of course I was arriving on Sunday. We talked about it for a while. She told me she would consider my special Sunday request. Depending upon her church schedule she might be able to meet me and she might not. She would get back to me ‪at 1 p.m. on Sunday afternoon.
She made it very clear that if she did not call me then she would not be able to do the tour on Sunday. I pretty much thought she would not call. That is the way it turned out. That was too bad but I understood the situation.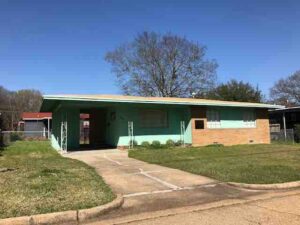 Several of the Trip Advisor recommendations explained that for whatever reason they were not able to do the formal tour. Nevertheless, they still found it valuable to drive out to the neighborhood and take a look at the house. The house is now a museum and no longer occupied. I drove over to take a look. I'm sure it wasn't as good as having Miss Watson spend an hour telling me all about Mr. Evers and his tragic demise. Maybe the next time I'm passing through Jackson, which doesn't happen very often, I'll be able to meet up with her and get the full tour.
THE RACING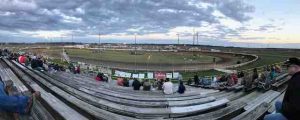 Greenville Speedway – Greenville, Mississippi
From Jackson I drove northward for two more hours until I reached Greenville, Mississippi. Greenville is home to the Greenville Speedway. That was my ultimate destination today.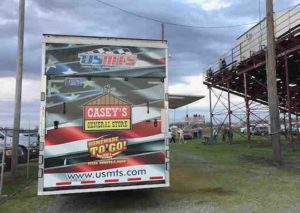 The headlining division for tonight's race program was the United States Modified Touring Series. The modifieds are one of my favorite classes of cars. The USMTC is one of my favorite sanctioning groups. I was looking forward to the racing.
The weather forecast had been a minor concern all week. However it looked as if the rain was going to miss us. If it did visit Greenville it wouldn't come until nearly midnight when the races would surely be over.
It was a ‪Sunday night. There is very little racing on Sunday in the south. I guess the one major exception would be that NASCAR has always raced on Sunday afternoons in the south.
The track's website told me that hot laps were scheduled for ‪5 p.m. Racing was set for ‪5:30 p.m. However "racing" is a somewhat nebulous term when feature in a racing advertisement. "Racing" can mean many different things.
I arrived ‪at 5 p.m. There weren't any cars on the track. Why did that not surprise me? I'm just to damned gullible. There were certainly no hot laps ‪at 5 p.m. ‪At about 5:30 p.m. they called for the drivers' meeting. This was not a good start.
I know there are some diehard dirt short track racing fans that look down on the hobby of trackchasing. They think that many of the tracks that we count are not being "worthy" relative to racing that happens at our nation's short tracks.
I would say this to anyone who holds that view. Folks, I've been on both sides of the fence here. I've seen racing at nearly every oval track listed in the National Speedway Directory. At the same time I've been to my share of go-kart tracks, ice racing tracks, county fair enduros, figure eights and the like.
The entertainment value from a short track oval race often times is not all that much better and many times not as good as some of these novelty events. Yes, novelty racing is not really "racing" by some standards. However it can be entertaining. Of course short track dirt racing is true traditional "racing". However often times short track racing, for any number of reasons, which I will elaborate on can fall short on the entertainment spectrum as well.
I'm a big fan of basketball, baseball and football. In my time I've gone to a lot of high school, college and professional games to see those sports. Do you know that 99.9% of the time these events start on time? Yes. They do.
Often times I will meet friends for lunch, dinner or whatever. Let's say we agree to meet ‪at 1 p.m. If that's the agreement I don't show up ‪at 1:30 p.m. I don't show up ‪at 2:15 p.m. I show up a little bit before ‪1 p.m.
If I go to a road course race at a permanent facility in all likelihood the races will start on time. If I go to a small county fair to see an enduro or figure 8 race they will probably start on time. However, if I go to a short track race more often than not they will not start on time. They will diddle. They will doddle. When they get around to it they will finally start the show.
Tonight advertisement said that they would begin racing ‪at 5:30 p.m. Soon ‪5:30 p.m. came and went. At a little past ‪6 p.m. they had some hot laps. Then they time trialed two groups. Folks in my book that's not "racing".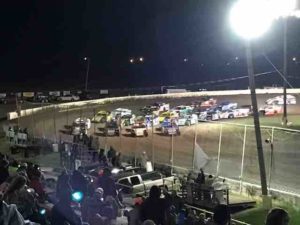 They finally got the first heat race going at a little bit more than one hour after the advertised start of "racing". The headline division, the USMTS modifieds brought 31 cars. That was a good field.
There was also a late-model group with about 16-18 cars. The super late models had a field of nine. Then there were the factory stock stock cars with maybe six or eight in their division.
I had come to see the United States Modified Touring Series. I had very little interest in the other classes. They were just going to extend the show in my opinion. With thirty one USMTS cars they could have run a nice little four heat, one "B" Main and an "A" main event. I would have been more than satisfied.
However, I know how the racing business works. The entry fees and pit pass revenue from the thirty or so "non-headliner" groups help pay the freight. However, these races extend the show to what I believe is way too long. There were only 200-300 people in the stands. Remember this. People vote with their feet.
When I entered the track the lady selling tickets asked me if I was over 55 years of age. When I heard that question I was ready to get my lawyer on the phone and slap her with an age discrimination suit.
However, it soon dawned on me (O.K., I really knew this all along) that she was asking this question so that she could save me five bucks off of the regular $20 admission price. Good on her.
You probably know by now that I am very much against "seniors" getting discounts. For the most part seniors have elected to stop working because presumably they have enough money in retirement to live the rest of their life. What about the young family with three kids and a mortgage? They're still trying to scratch out a living. Don't they need a five-dollar discount more than me?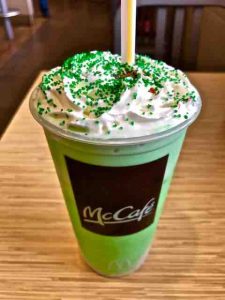 From the track concession stand I bought a bottle of water for a dollar. That was a more than reasonable price. I had already dined before getting to the track at McDonald's. There I enjoyed a Shamrock shake for the first time in longer than I can remember.
Tonight's grandstand was huge. It was a 100% wooden grandstand. That's got to be a difficult thing to maintain although probably cheaper to build to begin with. Some of the boards looked like they had seen better times. A man of my size has to be careful stepping on rotten wood at an elevation of 40-50 feet! 
The first races of the night were four heat races for the USMTS modifieds. That was a good sign a very good sign. It likely meant that the USMTS modified feature would be either first or earlier in the four-class feature race program.
Tonight there were two announcers working the program. It appeared that the USMTS group brought their own talker. For whatever reason he could hardly be heard over a very weak PA system.
On the other hand the three other divisions of stock cars racing tonight had what appeared to be a "local" announcer. He could be heard much better over the PA system. He was also the person exhorting the cars in the pit area to get lined up. I'm not a big fan of having to constantly hear the announcer beg the racers to get lined up. That detracts from the entertainment value of the show in my opinion.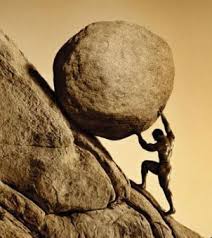 The show, in general, once it got going was efficiently run. However, if you've ever tried to push a rock uphill you know it's more than a challenge. Short track racing promotion and organization in many respects is like pushing a rock uphill. No matter what your intentions are and how hard you try it's not an easy thing to do well.
I already told you they started an hour late. Then with tonight's four classes they ran eight heat races and two "B" main events for the modifieds. When that was finished they went to about a 15-minute intermission ‪at 8 p.m.
It was now a good 2 1/2 hours past the scheduled start time. They still hadn't turned a single main event lap on what I'm calling ‪a 3/3- mile banked dirt oval.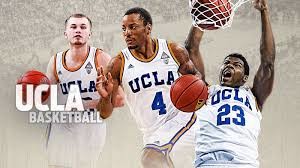 Folks if I were watching a UCLA basketball game I would be on the road home listening to the post game show 2 1/2 hours after the scheduled start time. If I was at a Los Angeles Angels of Anaheim baseball game at the 2 1/2 hour mark I would certainly be finished with the seventh-inning stretch.
I find the entertainment value of time trials on a short track to be a negative value. Tonight the entertainment value of the heat racing was barely above zero. There was very little passing even though passing points were being awarded with the modified division.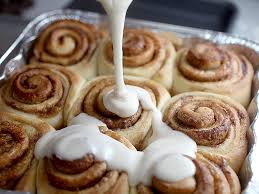 I could see that the entire value of tonight's race program lay in the "A" main event for the United States Modified Touring Series. To me this situation is a little bit like eating the center of a moist cinnamon roll. The center (the "A" main) is a lot better than all of the rings around the center.
I looked up at the sky tonight. I thanked my lucky stars when it became obvious that the first feature for the four classes racing tonight would be the modifieds. I would not be staying around for the feature events for the other three classes. I'd come tonight with the idea of seeing the United States Modified Touring Series feature race.
The modifieds brought 31 cars tonight. Twenty-five of those cars made the main event. A bit more than half of them would finish the race.
The feature race was good not excellent. I'm not sure how many laps they ran. Maybe if they had a PA system that someone could hear or a scoreboard no less, fans would know the answer to that question.
I do know this. The race had 10 yellow flag cautions. That's a lot. By the end of the race the feature winter won by well over a full straightaway despite all of the yellow flag restarts.
The modified feature finished at just past ‪9 p.m. That was 3 1/2 hours past the scheduled start time. I'm going to guess that the next three feature races took approximately one hour. They might have taken more time. That would mean the fans would have to sit in the grandstands for 4 1/2 hours past the official start time. There is virtually no Sporting event that takes 4 1/2 hours to complete.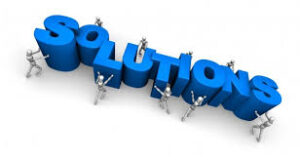 Of course I don't want to be a complainer who doesn't offer any solutions. I have several solutions for making this program run a lot smoother. 

My first solution is going to resonate deep into your soul. I would start the show on time! That's right. If I advertised a ‪5:30 p.m. start I would start at, wait for it, ‪5:30 p.m. That would save an hour of tardiness right there. Of course if the weather caused a delayed start I would fully understand that. However, there were no weather issues to delay the start of tonight's show.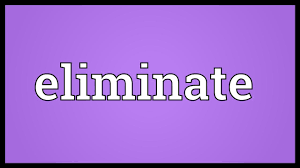 I would eliminate one or two of the three support classes. For any classes that I did run, that supported the USMTS group, I would run features only. That would be especially true for classes that brought less than a full feature field of say twenty cars. Eliminating the heat races for these support classes would have saved 30 minutes maybe more.
I would probably eliminate the 15-minute intermission. By starting on time, eliminating four heat races and the intermission I'm going to guess the 4 1/2 program would now become 2 1/2 hours in length. I would think the fans would enjoy seeing a program that starts on time ‪at 5:30 p.m. and has them back on the road ‪at 8 p.m. or so on a Sunday night or any night for that matter.
Don't folks have to go to work on Monday mornings anymore? Are we still educating our nation's children on a ‪Monday through Friday basis? Not everyone lives within 5 miles of the track.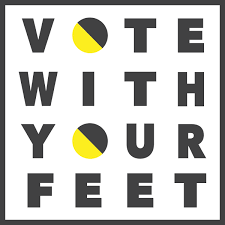 When I was in my 20s we would routinely get out of the race ‪at 11 o'clock at night. Then we would drive three or four more hours to get back home and go to work the next morning. I don't think I ever complained about it. I just thought that was how the system worked. Of course that is how the system works! That's the problem. That's why there were only 200-300 fans in the stands tonight for one of the best racing sanctions in the country. That's why there were virtually no women or kids. People vote with their feet. They been there done that….and they don't do it much anymore.
Please don't think of me as a simple complainer. Yes I have complained about the show even though some aspects of it were run well. I have offered solutions. Do I think they will be acted upon? Not likely.
AFTER THE RACES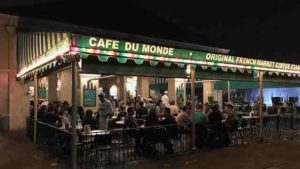 When the USMTS feature took the checkered flag that was my signal to leave the top row of the grandstands and head for the Café du Monde. My New Orleans destination was a simple 300 miles down the road. This would call for a 5-Hour energy drink. That would get me down into New Orleans in an estimated 4.5 hours.
If I stop for gasoline and possible catnaps I should arrive into the Café du Monde ‪at about 3 a.m. I hope to have an order of beignets and a hot chocolate. Then I'll probably return my rental car, grab some more sleep and try to catch ‪a 6:30 a.m. flight back to Los Angeles.
I will tell you this. I don't think I burned the candle at both ends as much when I was 20-30 years old as I do now. In most ways I think I have just as much energy today as I ever have. I'm going to guess my back wasn't as sore when I was twenty-five!
I'm going to end up driving about 900 miles during the sixty hours I have my rental car. That's going to be two very full tanks of gasoline. With gas being so cheap, selling out about two dollars a gallon here, that's only about 45 bucks in gas expense. I remember when gas prices were high and a fill-up of my Lexus was costing in excess of $100 U.S.
There is something about my trackchasing trips and rental cars and gasoline that I simply don't understand. About eight times out of 10, maybe more, it seems that if I stretch it I can just make it back to near the rental car facility  with my tank being nearly empty. With this I am always worried I will run out of gas just yards shy of the airport.
One would think that I would get back to the airport a few times with the tank being half full or three quarters full or whatever. My strategy is always to drive each tank of gas until the yellow fuel light comes on. When I fill the tank I do so until my it overflows. Despite doing this it's always a fuel strategy game to get me back to the airport without having to refuel some 25– 100 miles from the airport.
If you go to New Orleans sooner or later you need to stop by the Café du Monde. It's a New Orleans legend. I've been there many many times. The place is open 24/7. It's located on Decatur Street near Jackson Square.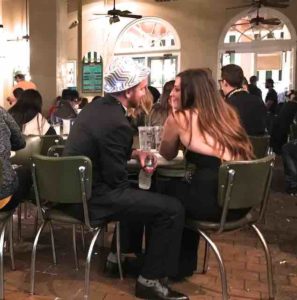 I figured it would still be very active at 2-3 a.m. with all of the Mardi Graz party goers. They would go there for coffee and beignets (French donuts) after a hard night of drinking. I was right. The place was crowded.
I had a devil of a time finding a place to park. I went to one parking lot only to find the minimum was $18 U.S. for two hours. I only expected to be parked about thirty minutes.
Finally, I found a space in front of a row of stores. It was still paid parking but I couldn't figure out how to work the parking pay machine. I made another executive decision. I would wing it. They wouldn't be issuing parking tickets at 3 a.m. would they? What did I have to lose? Well, I guess I could have returned to find my car "booted" or towed away. Upon giving it more thought I probably did have a lot to lose. Nevertheless, I am a risk-taker.
I quickly found a table at the Café du Monde. The place was busy with 25-year olds dressed in all matter of Mardi Graz party gear. I guess I didn't get the memo that I'm not twenty-five years old any more. I will say this. If I hear the word "like" one million more times I'm going to like freak out!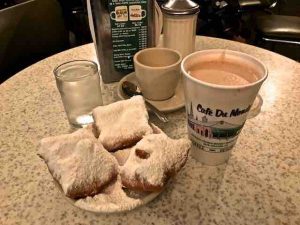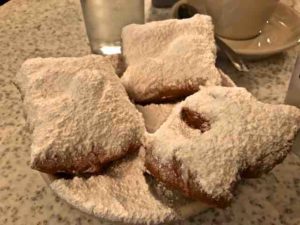 I settled in with a large hot chocolate (I'm not a coffee drinker) and the standard order of three beignets ($2.73 per order) smothered in powdered sugar. I mean smothered! With tip to my very friendly server my experience was only costing me ten dollars WITH free parking.
I soon returned to my car to find everything in good order. I made the quick 12-mile drive out to the airport. When I closed out my contract I noticed I had driven 902 miles in about 60 hours.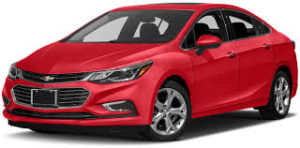 I was more than satisfied with my Chevy Cruz. It gave me about 37.5 miles per gallon of regular unleaded gas. It wasn't luxury but it was quite adequate.
I was flying standby for my 6:30 a.m. flight. If they had a seat I would get on the plane. If they didn't I would try for the next one until I did get on a plane headed to Southern California.
I haven't been frequenting the New Orleans airport all that much in recent years. It looks like they are in line for an award. They have the very best seating for sleeping on the "landside" of the terminal of any airport I have ever seen. They have a series of nicely padded sofas. I found one. It was easy to sleep for 90 minutes.
They also had one of the longest TSA Pre-Check lines I've seen in a while. However, it moved fast. The airport's free Wi-Fi is as slow as molasses on a cold Vermont day. Despite all of this I made my flight back to LAX and would land at 9 a.m.
Rather than get involved with Monday morning rush hour Southern California traffic I strolled over to the Alaska Lounge. There I found a free breakfast waiting for me. I relaxed. I gathered my thoughts.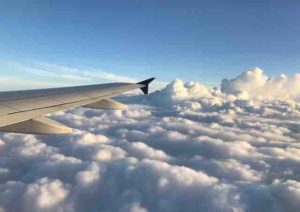 I had left for New Orleans on Friday morning. I was now back in LA early on Monday morning. As you can see from what you've read there were "highlights" and "lowlights". Most trips have both. I tend to have a few more lowlights because I am trying to push the envelope in so many different areas sometimes all at once. I want to get the most out of my trip. I usually do.  However, for now it was time to just look out the window and reflect on what a great Mardi Gras weekend it had been.
I would soon be enjoying sunny Southern California. I've got a full 48 hours before Carol and I head out on a 5-day trip to Colorado and Wyoming. Remember, this is just the start of my trackchasing season. Wait until I really get started!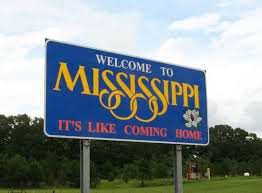 Mississippi
The Magnolia state
This evening I saw my 15th lifetime track in the Magnolia state, yes the Magnolia state. Ed Esser leads here with 22 tracks. I've seen 15 or more tracks in 32 separate states. No one can beat that stat.
Thanks for reading about my trackchasing,
Randy Lewis
World's #1 Trackchaser
Peoria Old Timers Racing Club (P.O.R.C.) Hall of Fame Member
Mississippi sayings: Sweet tea
Here in Mississippi we love our tea on ice and we love it sweet! This seems like such a simple concept but try ordering sweet tea in the north and you'll be served a glass of piping hot tea along with sugar packets. Not the same you damn Yankees!
QUICK FACTS
LIFETIME TRACKCHASER COMPARISONS 
The three most important trackchasing comparisons to me are:
Total lifetime tracks seen
Total "trackchasing countries" seen
Lifetime National Geographic Diversity results
Total Lifetime Tracks
There are no trackchasers currently within 565 tracks of my lifetime total. Don't blame me.
Randy Lewis, San Clemente, California – 2,301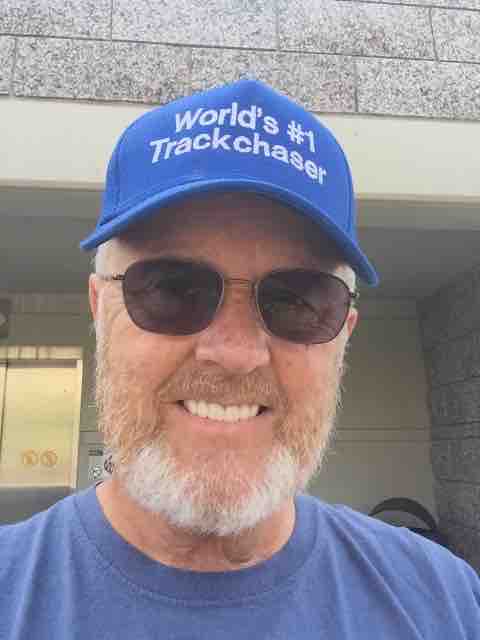 Total Trackchasing Countries
There are no trackchasers currently within 20 countries of my lifetime total.
Randy Lewis, San Clemente, California – 74
Current lifetime National Geographic Diversity results
Randy Lewis, San Clemente, California – 4.37
That's all folks! Official end of the RLR – Randy Lewis Racing Trackchaser Report
Click on the link below to see the video production from the racing action today.
Click on the link below for a photo album from today's trackchasing day.  You can view the album slide by slide or click on the "slide show" icon for a self-guided tour of today's trackchasing adventure.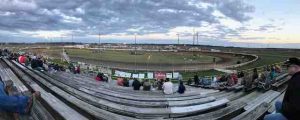 Mississippi touring plus United States Modified Touring Series racing