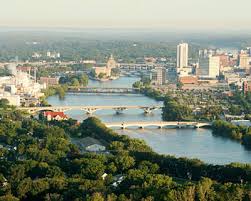 Greetings from Cedar Rapids, Iowa
.
.
From the travels and adventures of the 
"World's #1 Trackchaser"
.
.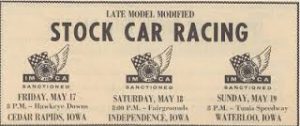 Hawkeye Downs
Dirt oval
Lifetime Track #18
.
.
Hawkeye Downs
Asphalt oval (outer)
Lifetime Track #178
.
.
Hawkeye Downs
Asphalt oval (inner)
Lifetime Track #863
.
.
The BeginningAsphalt tracks
THE EVENT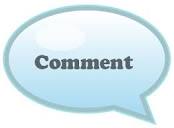 If you've got a question, comment or whatever please leave it at the bottom of this report.  It's very easy to do.  I'll try my best to respond.  Thanks!
My history with the Hawkeye Downs Speedway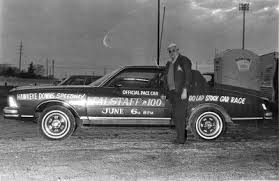 I have a long history with the Hawkeye Downs Speedway. I first started going to HDS back in the 70s. My stepfather and I along with a couple of his friends would drive up from Peoria for the mid-week 100 lappers. The race was normally called the Miller 100, but Falstaff beer sponsored the race a time or two. The drive back from Cedar Rapids usually got us back to Peoria about 3 a.m. It was always tough to go to work the next day. Especially if had to cut weeds all day for the city of East Peoria (which I did for three summers) with a scythe. It was equally as tough when we got home at 3 a.m. and I had to work second shift, hand trucking newly formed tractor hoods for Caterpillar Tractor Company, which I also did for three summers so I could pay for my own college expenses.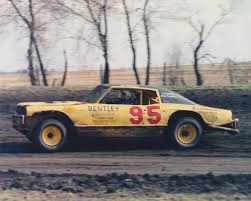 Back in the 1980s, I was a racechaser more than a trackchaser. From 1980-88, I went to Hawkeye Downs every year but one. The last six years I made the trip each year while living in California. Starting in 1989 the track switched surfaces from dirt to asphalt. I saw the track in 1989 and had not been back until today. The track has long been the only asphalt oval in Iowa.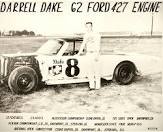 My all-time favorite race driver, Darrell Dake, is from nearby Mt. Vernon, Iowa. I followed him everywhere when he was racing. He raced at Hawkeye Downs, but I'm not sure I ever saw him win there. The track has a Hall of Fame, they started it in 2002. Each year about eight people are admitted. Darrell Dake was selected for the Hall of Fame in the first year.
I have seen three "trackchasing countable" tracks at Hawkeye Downs. As noted above I went to the Downs many times in the 70s. The racing was some of the best I had ever seen. The drivers were iconic. I absolutely loved Hawkeye Downs as a dirt track.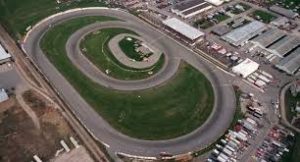 Sometime in the 1980s the track's surface was changed to asphalt. At the time, and possibly to this day, Iowa did not have any other asphalt ovals. It seems as if nine fans out of ten preferred Hawkeye Downs when it was a dirt track. With that being the case I don't really know how the asphalt track has stayed in business all of these years.
In 1989 I saw racing at the 1/3-mile asphalt track. That track was the 178th lifetime track I had seen. That's right. I was 40 years old and not even seen racing at 200 tracks yet. Who at that time would have predicted I would become the "World's #1 Trackchaser". The only person that I know who DID make that prediction was Pittsburgh's Andy Sivi. My one-line comment after that 1989 visit was "Wish it was still dirt".
Then in 2005, I returned to see racing on the "inner oval" at Hawkeye Downs. By this time I was coming back to simply "check the box" as that is what motivates many trackchasers. The highlight division was the USAC Ford Focus midgets. If you click on the "asphalt tracks" tab in this post you can read my Trackchaser Report from that visit in 2005.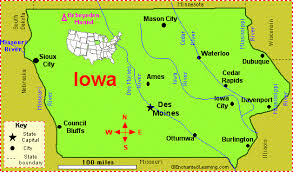 Iowa
The Hawkeye state
The first state, outside of my home state, where I ever saw any auto racing was in Iowa. My mother, stepfather and me went "up" to the Davenport Speedway. That started a long string of very entertaining experiences when traveling to Iowa. When the curtain came down on the 2015 trackchasing season I had seen an even 100 tracks in the Hawkeye state. Iowa might be my most favorite trackchasing/racing state.
Thanks for reading about my trackchasing,
Randy Lewis
World's #1 Trackchaser
Peoria Old Timers Racing Club (P.O.R.C.) Hall of Fame Member
Iowa observations: T-shirt on a lovely young woman that read: Not everything you see in Iowa is flat
Some of my photos come from the Midwest Racing Archives site.  It's run by my buddy Kyle Ealy.  This is a fantastic site if you want to see and read about racing from Iowa and other locations from years ago.  I highly recommend it.  Here's the link:
Reprinted with permission from my June 3, 2005 Trackchaser Report

GREETINGS FROM CEDAR RAPIDS, IOWA,
Editor's note:   To my knowledge, I am the first trackchaser ever to post a trackchaser report using a wireless internet connection at an interstate highway rest area. This report is coming to you from near Mitchellville, Iowa.

AND THE READERS RESPOND
Tom T. of Omaha, Nebraska, a new reader, started getting the Trackchaser Report based upon a recommendation from his cousin Steve, a long-time viewer from Colorado. This is Tom's first note to me:
"I believe you have discovered the Garden of Eden, Nirvana, The Life of Riley, heaven on earth, whatever you want to call it.  I envy you greatly.  If I ever get to retire (I am a tax consultant), I would like to become a "Mini Trackchaser".  By the way, I assume you and your tax consultant have devised a way to deduct all of your Trackchasing expenses."
Yes, Tom, retirement from "work for pay" can be and is a comfortable lifestyle.
PEOPLE/TRAVEL NEWS
This is the first day of a quick three-day trip. I was home for two days in San Clemente. Those two days allowed me to squeeze in a round of golf, take Carol to dinner and the movies and catch up on a bit of office paperwork. Then, as they say, it was off to the races. This is my ninth trackchasing flying trip of the still young season.
I will be flying into and out of Chicago's O'Hare Airport. I was surprised to see that Chicago has DOUBLED their road tolls. They are one of the few cities where you have to stop about every 4-5 miles to pay tolls. The normal toll has now increased from 40 cents to 80 cents. At least they have reopened the Hinsdale Oasis. I always stopped there when passing through Chicago.
I thought I might get a last minute track today, but it did not work out. The Autobahn Country Club Road Course in Joliet, Illinois had some activity. The website of NASA, a road course-sanctioning group, indicated the track would have one 30-minute school race late in the afternoon. Based on that information, I drove about 50 miles from the airport to the track.
This place is not easy to find. I had the NSD, but the roads are not well marked. I stopped at a gas station for directions. The station attendant was of Iranian descent. I was not optimistic for him helping me. First, he thought I was referring to Chicagoland Speedway, which is also in Joliet. When I told him I was looking for a very different track, he got to work. He pulled out a couple of local maps and really got involved. He even lent me his reading glasses (Carol won't even do that), so I could read the map. Boy was I wrong about him. He was a nice guy and a great help. By the way, the Arsenal Road exit for the track is #245 off Interstate 55.
The Autobahn Country Club runs its operation like a golf country club. If you're a member, you're golden and if you're not you're tin. I like that approach when I'm a member of something and I don't when I'm not.
I pulled up to the track's entrance and after the two security guards found out I wasn't a member, they began to go on a bit of a power trip. I find it both amusing and amazing when I see people who have a very small amount of responsibility abusing it.
Fortunately, I have been trained to work with folks like this. Actually, a good deal of the buyers I worked with during my career were on their own little power trip. That's OK. My job was to keep them happy and get done what I needed to get done. That was also my job today.
It didn't take long before I was being given a red pit wristband and directions to the inner part of the track. I had just listened to the folks for a few minutes and tried to figure out what they wanted. I guess you could say that I won and they won.
However, from a trackchasing point of view, I lost. Somehow, no cars showed up for the class that had the 30-minute race scheduled. Therefore, no countable racing. There will be racing this coming Saturday and Sunday. There is unstable weather in the area and I may return to the Autobahn Country Club.
RACE TRACK NEWS: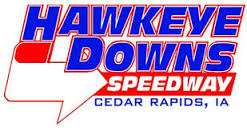 HAWKEYE DOWNS – INNER OVAL, CEDAR RAPIDS, IOWA – TRACK #863
The Hawkeye Downs one-fifth mile inner oval is my 51st lifetime track to see in Iowa. That ties me for 4th place with Allan Brown. Ed Esser holds third place with 65 tracks, so I won't be moving up in the Iowa standings anytime soon. I have 22 countable Iowa tracks still to be seen.
Races were scheduled to start at 7 p.m. Because of my detour to the Autobahn Country Club, I did not arrive until 7:40 p.m. I had called ahead to get some track information. I had seen that last week's Hawkeye Downs program had only feature events. I like that idea, although very few tracks use it. I asked the woman who answered the HDS phone if there would be heat and feature racing. She assured me there would be both heats AND features.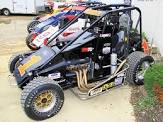 When I purchased my $10 ticket, I could see the USAC Ford Focus Midgets were on the wave lap for their race. It was not a heat race, but their 30-lap feature. The phone information I received was incorrect. Why can't short tracks have people answer the phone with the right information on the day's events?
The midgets were racing on the one-fifth mile inner oval. That surprised me. Track #863 was in the books. I also saw feature events from the hornets (7), hobby stocks (13) and stock cars (12) on the small oval.
Sportsman and Late Models ran on the bigger one-third oval. Most classes ran two features during the night. The track is well run and they have very few delays. This is a quality program.
The track offered several things I had never seen at a racetrack before. The large oval's best racing groove is on the inside. On restarts, the leader must start on the inside. Under caution, the cars parade around the track single file. When they come to the flag stand, they must decide if they want to restart in the low groove or the high groove. If the first eight cars pick the low groove and the ninth car picks the high groove, then the ninth place car restarts on the first row outside. That's pretty radical.
There were two special promotions. The first was a demonstration race amongst seven big bike motorcycle riders. They were promoting their appearance on the one-third mile oval at next week's county fair at Hawkeye Downs. They put on quite a show with all seven finishing nearly together. They were very fast. I wondered if maybe their close finish was orchestrated to stimulate the crowd's interest for next week's show.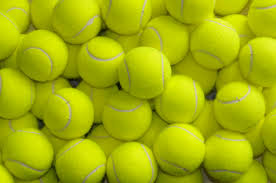 The second promotion involved tennis balls. Any fan could buy a tennis ball for one dollar. The objective of the contest was for the fans to throw their tennis ball over the fence and onto the track. The ball closest to a small orange cone would be the winner of a very nice prize package. It was quite a sight to see some 300 tennis balls being thrown onto the track all at once. The track announcer said it was promotions like this that allowed the track to keep their ticket prices fixed for the last five years.
The track amenities were good. The track has a modern scoreboard that continually flashes the name and car number of each driver in the race. I don't recall ever seeing that anywhere else. There was plenty of seating for a relatively large crowd. Part of the seating is under a covered grandstand. I sat in an open-air non-smoking grandstand. The P.A. was strong and the announcers first rate. I got a trackchaser mention from the older gentleman doing the victory lane interviews. The track also has a live broadcast on Cedar Rapids' ESPN radio affiliate at 1600 on the dial.
RENTAL CAR UPDATE: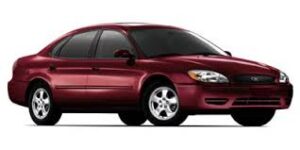 I will be going with Thrifty Rental Car again this week. I have a Ford Taurus with only 1,600 miles on it. I'll see if I can't double the mileage on the car before I return it.
LIFETIME TRACKCHASER STANDINGS UPDATE:
The battle for positions that could change in the near future is as follows:
Guy Smith, Effort, Pennsylvania – 956
Jack Erdman, DePere, Wisconsin – 872
Randy Lewis, San Clemente, California – 863
P.J. Hollebrand, Webster, New York – 806
John Moore, Knoxville, Tennessee – 795
Ed Esser, Madison, Wisconsin – 770
2005 TRACKCHASER STANDINGS
Randy Lewis, San Clemente, California – 54
Ed Esser, Madison, Wisconsin – 44
Roland Vanden Eynde, Vilvoorde, Belgium – 27
CUMULATIVE DRIVING DISTANCES:
Chicago O'Hare Airport – trip begins
Cedar Rapids, Iowa – 294 miles
Air travel – 3,472 miles
TRACK ADMSSION PRICES:
Hawkeye Downs Raceway – $10
Thanks for reading about my trackchasing,
Randy Lewis

Trackchasing's #1 trackchaser of the 21st century
That's all the news that's fit to print from San Clemente where the women are strong, the men are good-looking, all of the children are above average and the real estate prices are way above average.
Planned new racetracks (on the last day of each racing trip I will post my tentative plans for my next trip)
June 4 – Autobahn Country Club, Joliet, Illinois
June 4 – Shadyhill Speedway, Medaryville, Indiana
June 5 – Avoca County Fairgrounds, Avoca, Iowa
June 5 – Dawson County Speedway, Lexington, Nebraska
Racetracks visited in 2005 (** not the first time to visit this track)
Sungold Stadium aka Premier Speedway, Warrnambool, Victoria, Australia, January 1
Freedom Hall – Oval – Louisville, Kentucky, January 15
Freedom Hall – Figure 8 – Louisville, Kentucky, January 15
Southern Illinois Center, DuQuoin, Illinois, January 16
Golden Aisles Speedway, Waynesville, Georgia, February 25
Zephyrhills Antique Racecar Track, Zephyrhills, Florida, February 26
Dirt Devil's Speedway, Land O' Lakes, Florida, February 26
Ringwood Raceway, Ringwood, England, March 25
Birmingham Wheels, Birmingham, England, March 26
Boiling Hills Farm, Sleaford, England, March 27
Snetterton Circuit, Snetterton, England, March 27
**     Great Yarmouth Stadium (oval), Yarmouth, England, March 27
Great Yarmouth Stadium (Figure 8), Yarmouth, England, March 27
The Grove Farm, Monkland, England, March 28
Grimley Raceway, Grimley, England, March 28
Castle Combe Circuit, Castle Combe, England, March 28
Boyd Raceway, Boyd, Texas, April 1
Port City Raceway, Tulsa, Oklahoma, April 2
Outlaw Motor Speedway, Oktaha, Oklahoma, April 2
Hallett Motor Racing Circuit, Jennings, Oklahoma, April 3
JPR Speedway, Tulsa, Oklahoma, April 3
Charlotte County Speedway – Figure 8, Punta Gorda, Florida, April 9
CORA Speedway, Dixon, California, April 16
Reno-Fernley Raceway – Road Course, Fernley, Nevada, April 17
Lakeside Speedway, Kansas City, Kansas, April 22
Salina Speedway, Salina, Kansas, April 23
Jetmore Motorplex, Jetmore, Kansas, April 24
Oberlin Speedway, Oberlin, Kansas, April 24
USA Race Track, Tucson, Arizona, April 30
Tucson Raceway Park (inner oval), Tucson, Arizona, April 30
Driesum Race Track, Driesum, Netherlands, May 5
Autosportsdadion de Polderputten, Ter Apel, Netherlands, May 5
Bellekouter Autocross – oval, Affligem, Belgium, May 8
Bellekouter Autocross – road course, Affligem, Belgium, May 8
Circuit de Croix-En-Ternois, Saint-Pol sur-Ternoise, France May 8
Nurburgring, Nurburg, Germany, May 13
Lopik – oval, Lopik, Netherlands, May 14
Lopik – road course, Lopik, Netherlands, May 14
Ten Boer Autocross, Ten Boer, Netherlands, May 14
Rennplatz "Casper Gerd", Rutenbrock, Germany, May 15
Zuidwolde Autocross, Zuidwolde, Netherlands, May 15
Midland Speedway Circuit, Lelystad, Netherlands, May 15
Aalten Autocross, Aalten, Netherlands, May 16
Circuit de Peel International Speedway, Venray, Netherlands, May 16
U.S. 30 Speedway – permanent inner oval, Columbus, Nebraska, May 26
Hitchcock County Speedway, Culbertson Nebraska, May 27
Pikes Peak International Raceway, Fountain, Colorado, May 28
Colorado National Speedway – asphalt oval, Dacono, Colorado, May 28
Colorado National Speedway – figure 8, Dacono, Colorado, May 28
Rocky Mountain National Speedway – figure 8, Commerce City, Colorado, May 28
Broken Bow Wilderness Park – figure 8, Fullerton, Nebraska, May 29
Casino Speedway, Watertown, South Dakota, May 29
Sioux Speedway, Sioux Center, Iowa, May 30
Madison Speedway, Madison, Minnesota, May 30
Hawkeye Downs, Cedar Rapids, Iowa, June 3