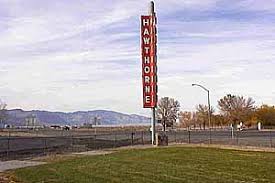 Greetings from Hawthorne, Nevada
 .


From the travels and adventures of the 
"World's #1 Trackchaser"
The EventVideo Plus
Hawthorne Centennial Speedway
Dirt oval
 Lifetime Track #669
Reprinted with permission from my Friday, August 15, 2003, Trackchaser Report. 

THE CLASSIC TRACKCHASER REPORT
Editor's note: This is a CLASSIC Trackchaser Report. What the heck does "Classic" mean? It's simply a Trackchaser Report that comes from my trackchasing archives. Typically these will be stories from tracks I visited five years or ten years or more ago.
For whatever reason (usually not enough time) it didn't get posted to my website when I first made the track visit. Often a classic TR will not have a video and/or photo album attached. I didn't begin producing my YouTube videos until 2009 (YouTube channel: RANLAY). I didn't begin writing a complete Trackchaser Report until I had seen about 425 tracks. Photo albums were sort of hit or miss during the early years of my trackchasing. Additionally, if you see a website link know that link worked when the TR was originally written. Will it work now? Your guess is as good as mine! Nevertheless, this CLASSIC Trackchaser Report has finally bubbled to the surface and is now available for everyone to see at www.randylewis.org. I hope you enjoy it.
I AM A TRACKCHASER.
My name is Randy Lewis (above with New Hamsphire racer and racechaser – Bruce Spencer). I hail from the sleepy little village by the sea, San Clemente, California. I am a "trackchaser". I trackchase. Have you ever in your life heard of "trackchasing"? I didn't think so. 
Today's adventure was one more of the 2,000 trips that have taken me up, down and around the proverbial long and dusty trackchasing trail.  If you would like to see where I've been and experience those adventures here's the link: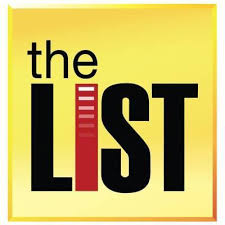 If you've got a question, comment or whatever please leave it at the bottom of this report.  It's very easy to do.  Or you can visit me on Facebook.  Thanks!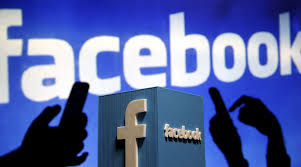 FOREWORD
Friday, August 15, 2013.
Greetings from Hawthorne, Nevada,
PEOPLE/TRAVEL NEWS
This week's race trip is a rare "drive from San Clemente and go to the races" trip.  As most of you know, normally I head to the airport and fly off to my trackchasing endeavors.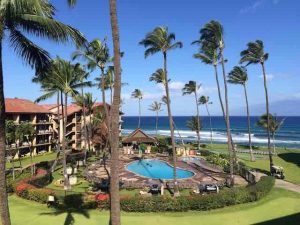 As it turns out Carol and I will be spending eight days in northern Nevada.  We have a condominium time-share unit on the island of Maui in Hawaii.  We traded the use of our timeshare back in August 2001 for that particular year.  This gave us the opportunity to reserve two weeks of time-share anytime, anywhere in the world before August 27, 2003.  With one week of trading still available and time running out we chose a drive too location.  We will be staying in Sparks, Nevada.  This is a suburb of Reno. 
I love the timeshare concept.  I think many people who do not have any experience with the idea are suspect.  We have used our timeshare in Maui many times.  We have also traded it for locations in England, Spain and Italy.  If you ever want to buy one in Maui, I can get you a good value.
The drive to tonight's racetrack was 447 miles.  With four stops along the way, we made it in eight hours.  We did take the opportunity to have lunch at In n Out Hamburgers.  This chain is a California institution.  Did you know that In n Out has only four food items on their entire menu?  These include:  1) cheeseburger, 2) hamburger, 3) double burger and 4) French fries.  They do have 12 different drink options.
Maybe the winner of the "West of the Mississippi Trackchaser Challenge" will be able to include a side trip to Nevada to see racing as well as a visit to In n Out.  If so, that trackchaser will see a country landscape that is not replicated anywhere else in the U.S.  You will see mountains, desert, lakes and clear blue skies…..all at the same time!  It is very unusual topography.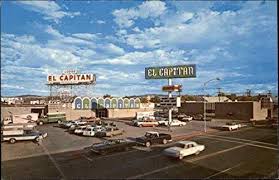 The town of Hawthorne is "country-western".  That means some of the most uninteresting architecture in the country is being used.  Hawthorne's main attraction is the El Capitan Casino.  This casino has seen better days.  Most of the hotels in town are from the 50s.  We're staying at the Holiday Lodge, a non-descript $40 plus tax two-bed room.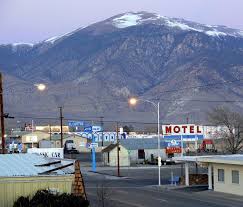 One of the larger businesses in town is Ed's Bait & Tackle.  In addition to being your fishing supplies headquarters, they provide 24-hour bail bonds.  The store also offers both ammo and toys.  They have something that appeals to everyone in the family including that troublesome brother-in-law.  They can be reached at 702-945-2513.
The hotel clerk recommended the Chinese restaurant across the street.  We walked in….and then walked out.  I don't eat Chinese on paper plates.  We ended up around the corner at the Happy Buddha, purveyor of both Chinese and Thai food.  Before entering, we read a glowing newspaper review about the restaurant that hung in the window.  The last thing we noticed was the story was written in 1988! That was 15 years ago.  After eating there I wouldn't recommend it although there didn't seem to be many better choices. 
Car mileage when I entered these states/provinces during the trip:
Nevada – 406
RACING NEWS
Tonight was my 669th track and Carol's 143rd.  When we entered the track at the scheduled start time of 8 p.m. it was 92 degrees.  When we left after the entire program was completed at 10:15 p.m. it was 88 degrees.  Even though those are warm temps, at night it doesn't seem so bad.  Carol thought the track was well lit and liked the fact that we didn't get hit with "dirt clods".  Now that's a good woman if you ask me.  Any wife who is willing to at least chance being hit with "dirt clods" as she supports her husband's hobby is worth keeping.
Admission was $5.  If I had come just 18 months later, I could have received the age 56 and over senior price of $3.  Refreshments were cheap.  A can of Budweiser was just $1.50 (it's $6.25 at Edison Field where the Angels play and that's after a mid-season price reduction).  The 50/50 winner took home $83.
Rural western tracks sometimes have trouble with car counts.  Tonight was not an exception to this rule.  They wanted to run four classes.  Car counts were  Generation X (1), Street Stock (1), Bombers (6) and IMCA modifieds (8).
You might be saying, "That's not many cars".  You would be right.  The one Gen X and one street stock car ran two sets of hot laps only.  A creative promoter would have had a match race between the two.  Maybe the 4-cylinder Gen X car would have to make nine laps while the street stock would need 10 circuits to finish.  Not much creativity tonight.  The Bombers ran a 12-lap heat and a 20- lap feature.  The modifieds ran two four-car heats and a 30-lap feature.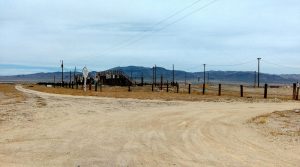 The operators of this track had absolutely no clue.  The announcer misspoke his words and didn't know who about half the drivers were.  Even though they were supposed to start at 8 p.m., they actually did begin 30 minutes late.  They drug out three heats and two features with a small field of cars until 10:15 p.m.
This speedway is actually a pretty nice racetrack.  It's a medium banked quarter-mile dirt oval.  They kept it watered and there wasn't any dust until the last part of the modified feature.  With the right type and quantity of cars, they could put on some good racing here.
They did have a nice touch at intermission.  They let the kids ride around the track at slow speeds in the racecars.  The announcer gave me a nice trackchaser mention before the races began.  After all the races were over and everyone was leaving, he recommended to me over the PA system that I visit the Fernley Speedway tomorrow night.  I've already been there.
I will be trying for a double tomorrow.  One problem may be the figure 8 car count at Champion Speedway.  Sounds like they've been having a hard time getting figure 8 cars to race.  My guess is that this figure 8 race will not take place.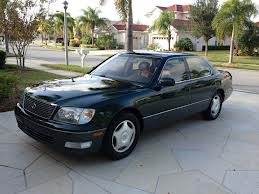 RENTAL CAR UPDATE
For this trip, we'll be using the unsponsored and out of warranty, house Lexus.  The LS 400 now has 68,000 miles on it.  It still looks good though.  Of course, I would like to get a new one.  However, I won't be getting any new cars until Ed Esser gets a job and stops doing so much trackchasing.  In the meantime, all financial resources must be marshaled against Ed's onslaught.  We have gotten 23.8 miles per gallon on the trip so far. 
That's all the news that's fit to print from San Clemente where the women are strong, the men are good-looking, all of the children are above average and the wind chill hovers around 71 on a bad day.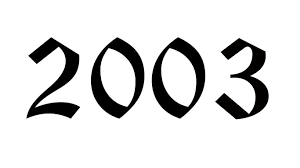 New racetracks visited in 2003
Penton Raceway, Lafayette, Alabama, April 4
Heart O' Dixie (oval), Sayre, Alabama, April 5
Heart O' Dixie (figure 8), Sayre, Alabama, April 5
Virginia International Raceway, Alton, Virginia, April 27
Bowman Gray Stadium, Winston Salem, North Carolina, April 27
Oak Level Speedway, Oak Level, Virginia, April 28
Elko Speedway (3/8 mile oval), Elko, Minnesota, May 23
Elko Speedway (1/4 mile oval), Elko, Minnesota, May 23
Elko Speedway (figure 8), Elko, Minnesota, May 23
Deer Creek Speedway, Spring Valley, Minnesota, May 24
Dodge County Speedway, Kasson, Minnesota, May 25
Trollhaugen Ski Area, Dresser, Wisconsin, May 26
Eagle Valley Speedway, Jim Falls, Wisconsin, May 26
Path Valley Speedway, Spring Run, Pennsylvania, June 6
Gambler's Raceway Park, Clearfield, Pennsylvania, June 8
Speedway 95, Hermon, Maine, June 11 (CPL-131)
Beech Ridge Motor Speedway, Scarborough, Maine, June 12 (CPL-132)
Wiscasset Raceway, Wiscasset, Maine, June 13 (CPL-133)
Riverhead Raceway (oval), Riverhead, Long Island, New York, June 14 (CPL-134)
Riverhead Raceway (figure 8), Riverhead, Long Island, New York, June 14 (CPL-135)
Muddy Acres Raceway, Enfield, New York, June 15 (CPL-136)
New Egypt Speedway, New Egypt, New Jersey, June 17
Fergus Falls Raceway, Fergus Falls, Minnesota, July 11
Jamestown Speedway, Jamestown, North Dakota, July 12 (CPL-137)
Nodak Speedway, Minot, North Dakota, July 13 (CPL-138)
Estevan Motor Speedway, Estevan, Saskatchewan, Canada, July 14 (CPL-139)
Williston-Basin Speedway, Williston, North Dakota, July 15 (CPL-140)
Southwest Speedway, Dickinson, North Dakota, July 16 (CPL-141)
Dakota Speedway, Mandan, North Dakota, July 17 (CPL-142)
Cresco Speedway, Cresco, Iowa, July 18
Jones County Fairgrounds, Monticello, Iowa, July 19
Echo Valley Speedway, West Union, Iowa, July 19
Nordic Speedway, Decorah, Iowa, July 19
Redwood Speedway (1/5 mile oval) Redwood Falls, Minnesota, July 20
Redwood Speedway (1/2 mile oval) Redwood Falls, Minnesota, July 20
Chenango County Fair-North (figure 8), Norwich, New York, August 5
Chenango County Fair-South (figure 8), Norwich, New York, August 5
Canandaigua Speedway, Canandaigua, New York, August 6
Bradford Speedway, Bradford, Pennsylvania, August 7
Black Rock Speedway, Dundee, New York, August 8
Lancaster Motorsports Park (inner oval), Lancaster, New York, August 9
Lancaster Motorsports Park (outer oval), Lancaster, New York, August 9
Lake Erie Speedway (oval), North East, Pennsylvania, August 9
Lake Erie Speedway (figure 8), North East, Pennsylvania, August 9
Glad Rag Raceway (asphalt), Saratoga Springs, New York, August 10
Cobleskill County Fairgrounds (figure 8), Cobleskill,New York, August 10
Hawthorne Centennial Speedway, Hawthorne, Nevada, August 15 (CPL-143)
Planned new racetracks for 2003
| | | | |
| --- | --- | --- | --- |
| | |   |   |
| 16-Aug | Outlaw Karts | Thunderbowl Speedway | Carson City, NV |
| 16-Aug | Figure 8s | Champion Speedway | Carson City, NV |
| 22-Aug | Regular program | Winnemucca Regional Raceway | Winnemucca, NV |
| 23-Aug | Regular program | Battle Mountain Speedway | Battle Mountain, NV |
| 29-Aug | Figure 8s | Antelope County Frgrds | Lancaster, CA |
| 19-Sep | Regular program | Camden Raceway | Camden, IN |
| 20-Sep | Porsche racing | Putnam Park Road Course | Putnamville, IN |
| 20-Sep | Regular Program | Pittsfield Speedway | Pittsfield, IL |
| 21-Sep | Rockford Nationals | Rockford Speedway | Rockford, IL |
| 26-Sep | Regular program | Clay County Speedway | Flora, IL |
| 27-Sep | Road racing | Blackhawk Farms Raceway | Rockton, IL |
| 27-Sep | MARA Midwest Auto Racing Association | St Francois County Raceway | Farmington, MO |
| 28-Sep | MARA Midwest Auto Racing Association | Auto Tire and Parts RacePark, Inc | Benton, MO |
| 7-Nov | SCRA Sprints | Perris Auto Speedway** | Perris, CA |
| 8-Nov | Special | Irwindale Speedway** | Irwindale, CA |
I can tell you that "The History of America's Speedways – Past and Present" authored by Allan E. Brown has this to say about the Hawthorne Centennial Speedway. By the way, I can't even imagine the level of research it took to make this book. There is a listing from virtually every racetrack that ever existed in the U.S. and Canada. It truly does border on the unbelievable. Well done!
They first started racing at the then-named "Hawthorne Speedway" in 1977. The track's configuration was then as it is now in 2003 a ¼-mile dirt oval.
An online source, www.speedwayandroadracehistory.com offered this information about the Hawthorne track. Also thanks to Jeffrey Hobbs for the old-time photos taken in 2017.
1977 – HAWTHORNE CENTENNIAL SPEEDWAY
Hawthorne Centennial Speedway opened in 1977 as a 1/4 mile dirt oval speedway track running mainly Stock Cars. The track closed in 2005, and was converted to a motocross track. In 2016 the track did re-open again as a speedway, but for one year only, before closing again in 2017.
You might have remembrances about this track.  If so, please feel free to share your memories in the comments section below.  If you have any photos from back in the day, send them to me at Ranlay@yahoo.com.  I'll try to include them here.
Thanks for reading about my trackchasing,
Randy Lewis
World's #1 Trackchaser
Peoria Old Timers Racing Club (P.O.R.C.) Hall of Fame Member
Nevada sayings: Come Happy, Leave Broke
That's all folks!  Official end of the RLR – Randy Lewis Racing Trackchaser Report
Click on the link below to see the video production from the racing action today.
I didn't begin producing my famous racing YouTube videos until May 2009. To date, my YouTube channel (channel name: ranlay) is home to more than 1,300 racing videos from all over the world. Since my visit to the Hawthorne Centennial Speedway occurred in 2003 I did not make a video from that trip. Nevertheless, I did come across these videos that depict race action at the track. Enjoy.