Greetings from Carlisle, Iowa
.
.
From the travels and adventures of the 
"World's #1 Trackchaser"
.
.
Heartland Challenge
Dirt road course
Lifetime Track #2,268
The EventVideo PlusPhotos
THE EVENT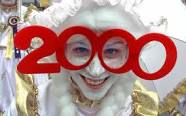 Today's undertaking was just one of more than 2,000 trips that have taken me up, down and around the long and dusty trackchasing trail. If you would like to see where I've been and experience those adventures here's the link:
If you've got a question, comment or whatever please leave it at the bottom of this report.  It's very easy to do.  Or you can visit me on Facebook.  Thanks!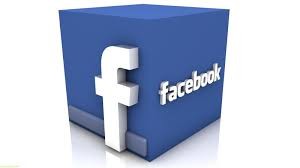 ON THE WAY TO THE RACES
FRIDAY (EARLY)
I arrived into the Detroit Metro Wayne County Airport area at about 2:30 a.m. Yes, that's in the EARLY morning. The 3 ½-hour drive from last night's racing up in Gaylord, Michigan had gone relatively quickly. I only got sleepy during the last 30 minutes of the drive.
I would be staying with the Comfort Inn hotel chain at the Detroit airport. I had to catch an 8:25 a.m. flight from Detroit to Omaha, Nebraska. I would need to return my rental car by about 7 a.m.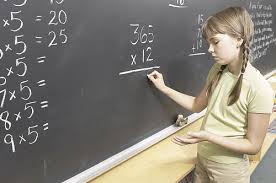 Let's do the math on this one. I had arrived at the Comfort Inn at 2:30 a.m. I would need to be at the Payless Car Rental office by 7 a.m. It didn't really make sense to get a hotel room for such a short stay did it? My accountant didn't think so.
In point of fact I didn't exactly "stay" at the Comfort Inn at the Detroit airport. I actually pulled into the hotel parking lot, turned off the lights of my rental car, leaned back the driver's seat and slept for almost 4 hours. Stays like this are a little bit easier on my travel budget. However, I did NOT collect any frequent stay points with the Comfort Inn tonight.
I had rented my car in Detroit from Payless Car Rental. They are part of Budget Car Rental. I use National Car Rental most of the time on these trips. I don't really feel comfortable using other companies because their service never seems to match National.
I only chose Payless because I already had a rental car contract open with National. The car on the National contract was parked in the Omaha long-term parking lot! You're not gonna get ahead financially in this world if you are renting two cars at a time and have one parked at the airport at home. Of course I knew that. For this trip I didn't have any other better choice.
I could have driven my Indianapolis, Indiana originated rental car from Parker, South Dakota over to upstate Michigan but I chose not to. I would save 15 hours of driving time as well as the gasoline expense that goes along with that by flying part of the way.
By flying I would incur expenses for airport parking in the Nebraska, the cost of the flight from Omaha to Detroit and back and the extra Detroit rental car expense. There was certainly a convenience factor associated with this decision but it did cost me some money. The benefit had been getting an extra track in Michigan two nights ago.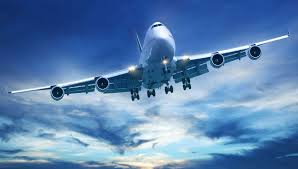 Today's plan is relatively simple. I'll fly back Omaha, pick up my rental car and drive it over towards Carlisle, Iowa. There's a big UTV race going on there tonight. The weather forecast calls for rain.
If they truly do get rain on a dirt road course it's going to be uncomfortable for the spectators. Places like this don't have many consumer amenities. That's why I bought a cheap pair of shoes at Wal-Mart yesterday. I didn't want my good shoes ruined in the rain and mud that's expected both tonight and all day Saturday. We'll see if that plan works.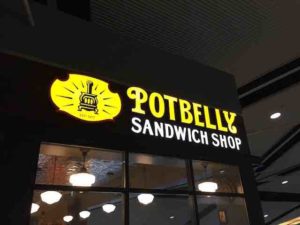 I'm a big fan of the Detroit Metro Delta Airlines terminal. It's state of the art and one of the best in the country. This morning I was able to grab a quick bacon, egg and cheese sandwich on wheat at the Potbelly Sandwich Shop located next to gate B2. I used this place a couple days ago and recommend them highly.
My flight to Omaha was on time. I landed before 10 a.m. For the next hour and a half I took some time to do some administrative work with a Wi-Fi connection inside the Omaha airport. I do that a lot. When I have the time a quiet place to work at the airport is just what I'm looking for.
Next up I needed to grab a shuttle bus out to the Eppley Field long-term parking lot in Omaha. Three days ago I had parked my car there in the middle of the night. On that late evening I grabbed a couple of hour's sleep in the Omaha parking lot and then hopped on an early morning flight over to Detroit.
When I got to Detroit I rented a Nissan Sentra from Payless Car Rental. At that point in time I was actually renting two cars at the same time. I don't like to do that but that's what it took to make my plan work.
The secret when I sleep for just 3-4 hours in my car overnight is to grab short catnaps during the following day. When I got back to my car in the Omaha airport parking lot today I leaned back the front seat and slept for about an hour. That felt good.
It was only going to be an hour and a half drive over to my racing location tonight in Carlisle, Iowa. That would give me plenty of time to stop at Don and Millies for the fifth time in the last month or so. This would also be my last time in Omaha for the year I was thinking.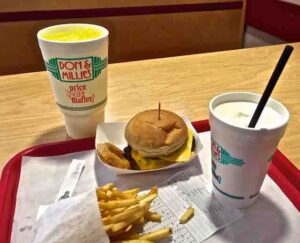 I don't know of any place in America or the world for that matter that serves a better double cheeseburger and French fries combo than Don and Millies. I actually think they may be the best at this. Good on them.
I was going to be splurging calorically with the burger and fries. However my caloric plan really took a nosedive when I saw a huge sign outside the restaurant advertising milkshakes at $.99 each. I hadn't tried a milkshake at Don and Millies yet. For that price today was the day.
I was secretly hoping the milkshake wouldn't be any good. Everything I've eaten at Don and Millies during my previous four trips has been outstanding. I must report that the milkshake was fantastic as well. My lunch was probably bordering on a 2,500-calorie effort but it was tasty and delicious.
I asked my server if they served milkshakes every day for $.99? She told me this was a special today but that they have a 99-cent special on something every day. Their daiquiris are $.99 each and every day as well. If there was a Don and Millies at home I'd be going there every day!
THE RACING
Heartland Challenge – Carlisle, Iowa
Now it was time to go trackchasing. Today I would be attending the Heartland Challenge in Carlisle, Iowa. The Iowa ATV Hare Scramble Series (IATVHSS) promotional group runs this race. It's their biggest event of the year.
Tonight the UTV contest was scheduled to begin at 7 p.m. and run for four hours. I had a nice lunch and took my time getting over to Iowa. Nevertheless I still arrived at 5:45 p.m. in advance of the planned starting time.
I paid my $20 admission price. That was good for the entire weekend although I would only be there for this evening. I asked the lady selling me my pink paddock bracelet if the UTV race was still on as scheduled.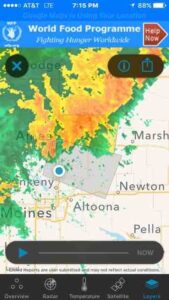 She looked at me a little strangely and said, "It's already started". "What?" was my response? It turned out that they were anticipating the rain that was expected to hit the area a little bit later in the evening.  The rain wasn't far off.  They had started the race at 5:15 p.m. to beat the rain. That meant they had been running the four-hour race for about 30 minutes by the time I got there.
It is perfectly legal and within the trackchasing rules to show up at an event after it has already started. There's absolutely no need, trackchasing wise, to see the green flag drop on the first race of the day.
However, with UTV racing the starting procedure is critical. Everyone in an individual class must start the race at the drop of the flag in order for that type of racing to count.
During my time at the track I was able to quiz both race officials and car owners about the starting procedure. To a person they all confirmed that each of the classes the 800s, 900s and 1,000s started their particular race at the same time. That was all I needed to know.
Sometimes getting information at these types of tracks is difficult. Usually there is no announcer. Today I couldn't find an official trailer with race lineups or anything like that. The best I could do was talk to the people who were watching the race next to me all over the track. The place in general was packed with campers and people.
I was told the track was about four miles in length. From what I could see there were about 25 UTV racing competitors. If those were spread evenly over three different classes that would make 8-10 or so in each class.
Editor's note: Later, after reviewing the results, I would find out there were 11-800s, 14-900s and 44-1,000s in this four-hour race. I certainly didn't see that many racers competing….I didn't think.
The course was one of the most diverse that I've ever seen with this type of racing. There was one section where the UTV drivers sped through what appeared to be the camping area at speeds approaching 60 miles an hour and maybe more. They couldn't have been more than 20 feet from where several of the people had set up camp with their trucks and trailers.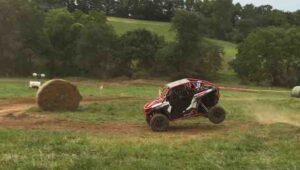 There was also a section where the drivers drove into the woods. However this wooded section was a small part of the course. At some venues that I visited the cars are out in the woods for a much longer period of time than they are open to viewing by spectators outside the woods. Those races aren't very good for spectating. O.K., let's be honest. A race where the UTV racers are out in the woods and out of view for 80-90% of the entire lap are TERRIBLE for spectators. The one time I went out into the woods to follow the racing I got poison ivy!
There were lots of "whoops" to keep the racing speeds down. These areas areas will provide chiropractic work for local physicians following the races!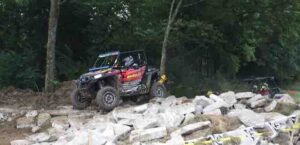 There was also a "challenge area" where drivers could either go through a very difficult and challenging portion of the course or take the long way around without any obstacles. This was today's form of a "Joker" lap.
You won't want to miss the video of the challenge portion of the course. It was quite something. Spectators could get up close and personal and be within nearly arm's reach of the racers as they went through this section of the course.
AFTER THE RACES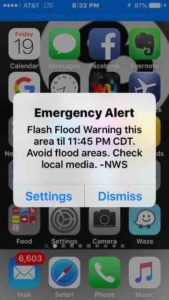 I had arrived 30 minutes after the race started. Tonight's race was scheduled to run for four hours. There was no need for me to be in attendance for the entire race. Plus, the racing was about ready to hit big time.  Once I had been to all of the sections where spectators could get a good view of the racing I was more than satisfied. I took several video clips and photos of the action. I think you're going to enjoy watching it all.
I'll have to wait for feedback from my track contact but I don't think they were able to race rain free to the event's conclusion. I could see on radar that heavy rain was coming in. The way today's course was laid out heavy rain and darkness would make it both challenging for racers and spectators alike. If it had rained as hard as it did later I wasn't even sure I could get my National Car Rental Racing Chrysler 300C off the property!
I had a potential trackchasing double in the works for tonight. However the back half of that double evaporated when the track canceled on the forecast. It would've been tight for them to get their program in so they likely made the right call.
I hated to miss the start of the race today. However with them starting early it meant I could get on the road a little bit earlier as well. That was a key to my future success. I was looking at a 7 ½-hour drive up to northern Wisconsin.
My driving distance was going to be about 500 miles. For most of the first half of the drive I drove in heavy thunderstorms. Some were so strong that I needed to pull over into rest areas to wait things out.
If I drove nonstop my estimated time of arrival into Eagle River, Wisconsin would be about 3:30 a.m. Their first race on Saturday was scheduled to begin at 9 a.m. I figured I could get about five hours of sleep in the car overnight on the drive up. If I did that I could see the first green flag at 9 a.m.
This would make the second consecutive night that I had napped overnight in my rental car. It would also be the third night in the last four where I've done that. I do not sleep in my car to avoid the expense of a hotel. However if I don't have at least seven or eight hours to spend in a hotel and hopefully a little bit more then I'm probably going to use my rental car as my lodging for the night.
I gassed up during a major part of the rainstorm in Minnesota. It had been a long day. I had slept in my car in Detroit. I had flown on an airplane. I had watched a race and I had driven for hours in driving rain. I felt I needed a reward. The Holiday gas station offered a good deal on cookies and I bought three of them.
Good evening from Carlisle, Iowa.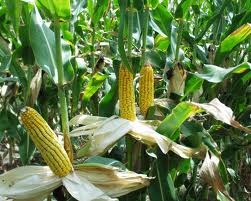 Iowa
The Hawkeye state
This evening I saw my 105th lifetime track in the Hawkeye state, yes the Hawkeye. I hold the #1 trackchasing spot in Iowa. I've seen 105 or more tracks in 4 separate states.
Thanks for reading about my trackchasing,
Randy Lewis
World's #1 Trackchaser
Peoria Old Timers Racing Club (P.O.R.C.) Hall of Fame Member
Iowa sayings: Padiddle: It's an Iowan custom to punch the top of the car and yell "padiddle!" when you see a car with one headlight burnt out.
O.K., Iowa readers…..is that really true?
QUICK FACTS
LIFETIME TRACKCHASER COMPARISONS 
The three most important trackchasing comparisons to me are:
Total lifetime tracks seen
Total "trackchasing countries" seen
Lifetime National Geographic Diversity results
Total Lifetime Tracks
There are no trackchasers currently within 575 tracks of my lifetime total. Don't blame me.
Randy Lewis, San Clemente, California – 2,268

Total Trackchasing Countries
There are no trackchasers currently within 10 countries of my lifetime total.
Randy Lewis, San Clemente, California – 72
Current lifetime National Geographic Diversity results
Randy Lewis, San Clemente, California – 4.47
That's all folks! Official end of the RLR – Randy Lewis Racing Trackchaser Report
Click on the link below to see the video production from the racing action today.
Click on the link below for a photo album from today's trackchasing day.  You can view the album slide by slide or click on the "slide show" icon for a self-guided tour of today's trackchasing adventure.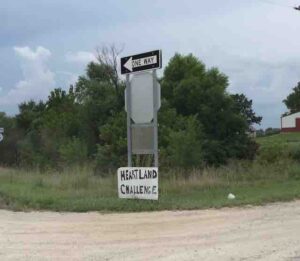 One of the best UTV courses I've seen….Heartland Challenge – Carlisle, Iowa