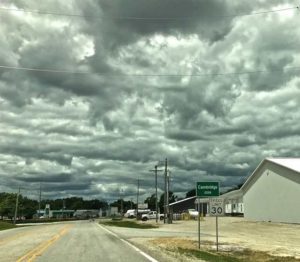 Greetings from Cambridge, Illinois
.
.
From the travels and adventures of the 
"World's #1 Trackchaser"
.
.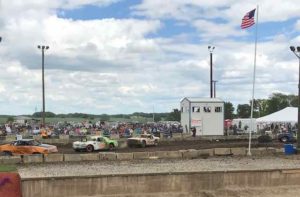 Henry County Fairgrounds
Dirt figure 8
Lifetime Track #2,341
The EventVideo PlusPhotos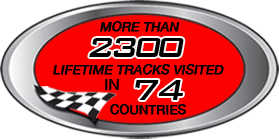 THE EVENT
I have had the opportunity to follow my trackchasing hobby all over the world. As this is written I have seen racing in 74 countries. My lifetime track total exceeds 2,300. Each and every year I will trackchase in 25-30 states.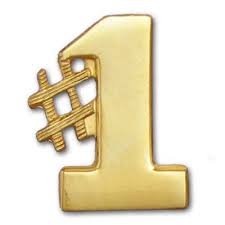 At track #1,040 I moved into the "World's #1 Trackchasing" spot. Here's the funny thing about that. I was perfectly content to remain in about seventh place in the worldwide trackchasing standings. Then I had rotator cuff surgery, which knocked me out of golf for about six months. With no golf and time on my hands I turned up my trackchasing by a notch or two. I discovered I liked MORE trackchasing and LESS golf. It didn't take all that long to move up to the top of the world trackchasing standings at that point.
I grew up in Illinois. I don't get back here that often to trackchase. Why? I've seen almost all of the tracks here. Nevertheless, I still have family in the Illini state. It was nice on this trip to have my sister Becky and her husband; Bob join us at the races. They've done that several times in the past. Then we were honored with the presence of my niece Sarah and her clan including husband Dan and kids Kyle, Abby, Katy and Aunica at dinner following the races. We all had a good time visiting.
My hobby is not only about racing. Trackchasing for me centers around three things. The racing part is pretty obvious. However of equal importance is the logistics of trackchasing and the opportunity to see the world.
I live in Southern California. The vast majority of tracks are located in the Midwest and East. It takes a good deal of logistical planning to get from where I live to where the tracks are. For the past 15 years I have traveled about 175 nights each and every year. Surprisingly to some, more than half of those overnights were not part of trackchasing.
Then there's the travel just for the fun of seeing new things. You won't want to miss my "Trackchasing Tourist Attractions" page or my "Sports Spectating Resume" page on my website at www.randylewis.org. That will give you some understanding on how important seeing the world is with my hobby.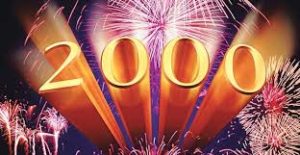 Today's adventure was one more of the 2,000 trips that have taken me up, down and around the long and dusty trackchasing trail. If you would like to see where I've been and experience those adventures here's the link:
If you've got a question, comment or whatever please leave it at the bottom of this report.  It's very easy to do.  Or you can visit me on Facebook.  Thanks!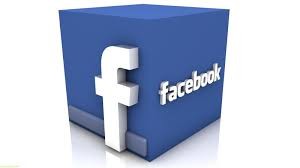 FOREWORD
Today Carol and I were planning to trackchase in Cambridge, Illinois. You probably know that both Carol and I are natives of the Illini state. Today's figure 8 racing action would be the first ever at the Henry County Fairgrounds. A brand-new track doesn't stay on my radar screen for long.
Last night we stayed at the Extended Stay America hotel in West Des Moines, Iowa. We did encounter a couple of minor issues.

I buy most of my hotels on Priceline.com. When I check into these hotels I always like to ask the desk clerk what the "regular" price is for the night. I take some satisfaction in understanding how much money I've saved using Priceline. Normally the savings is 30-50% or more plus the amenities that come my way as a member of the hotel's frequent guest program.
However tonight's hotel clerk, obviously a rookie, was unwilling to share their rate information for the evening. That's a first. He stated his reason as the hotel's policy of not willing to share confidential information.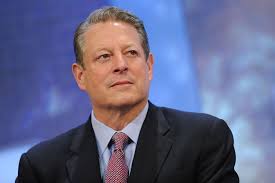 I wanted to tell him about Al Gore. Everyone knows that Al Gore invented the Internet. Everyone knows that it's very easy to go online in a matter of 10 seconds or less and discern the hotel's best available online rate. Nevertheless I didn't want to get on the wrong side security genius. I had more requests of him.
I always ask for a top floor room. Why? Because every time I don't it seems like some overweight individual is holding his own personal decathlon track meet on the floor above me. Every time I deviate from this policy I regret it. My "let's follow the rules" desk clerk eagerly gave us the top floor room.
However, when we arrived at room 321 we discovered a wild party going on in room 319. That wasn't going to work for us. Remember we are now seniors. We know what we want and are not afraid to ask for it. We needed to get our beauty sleep because we had another long travel day tomorrow.
While Carol waited patiently on the third floor I trudged back down to the front desk. In almost no time I was given a room on the second floor. I went up to the third floor and retrieved Carol and her luggage. Soon we are checking in to room 214. However, that wasn't going to turn out real well either especially from Carol's point of view.
It turned out that our bathroom sink had a stopper that was permanently stuck in the closed position. It wasn't going to drain. Now if we were home and I encountered this problem I would call maintenance. Maintenance at home is simply Carol. That being the case I called maintenance, in this case again Carol, and put her on the case.
While I checked future flight plans and race schedules states on my computer I could hear a lot of muttering, potentially swearwords and the like coming from the bathroom. Carol needed a knife. I don't carry a knife. I don't think people should carry knives.
After much grumbling and gnashing of teeth Carol gave up. Carol never gives up. She felt we couldn't go back down to hassle the front desk clerk anymore. Carol was riled up. She gets riled up over things like this. That's good for me because that means I rarely have a stuck sink stopper.
With a stuck sink stopper we hit the sack for nearly eight hours of sleep. Tomorrow morning we'll have a three-hour ride over to Cambridge, Illinois. Once at the county fairgrounds we will be meeting my sister Becky and her husband Bob. They're coming over from their home in northern Illinois.
I would like to continue this Trackchasing Report but I have been interrupted by Trackchasing's First Mother. On these long trips she obviously sits right beside me. She listens to me as I dictate the day's events from our trackchasing adventures.
She informed me there was MUCH more wrong with our hotel room than previously mentioned. The nightlight on her side of the bed was burnt out. Other people's trash was still in the garbage can underneath the kitchen sink. They were rice grains in the microwave oven. The tile bar in the bathroom was ripped off the wall. When we entered the room the towels were simply folded and lying on top of the toilet seat. Carol was one unhappy camper with regards to this hotel room. Nevertheless, as I mentioned to her we needed to move on.
We are hoping to see our niece Sarah and her family tribe after the races. They'll be coming over from their new home in Iowa. Right now we're not sure if they'll join us for the race or just for dinner afterwards. It will be a nice family get together. We've been able to do very well visiting our family and friends on this trip while back in the Midwest.
Of course I have my routines when I trackchase by myself on the long and dusty trackchasing trail. One of those is that my mobile "trash can " resides on the floor behind the passenger seat of my rental car. You'll see me pitching stuff back there ongoingly. I only empty the trash when I fill up with gas.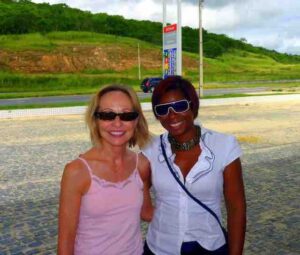 Carol sometimes has a problem with my cleanliness and trash management approach. She likes to empty our trash every time we stop at a rest area, restaurant or whatever. To my way of thinking this is wasted energy. One stop every 400- 500 miles, to empty the trash seems like the right frequency to me.
I will tell you this. Carol can be stubborn. However, I did spot her stealthily sticking a used coffee cup behind her seat and into my normal trash collection area. Maybe she's going to get this efficiency idea after all.
By the way you shouldn't think that I'm ever talking "out of school" about Carol. When she's on these trips she sits right next to me as I dictate every word. Although she doesn't read the reports when they are submitted in a public forum she does get the highlights of each and every trip and how it may or may not have impacted her.
She tells me she "lives the trip". She doesn't need to read about it. She also tells me that she might have a particular point of view from her perspective rather than mine. Of course I tell her she's free to do that. She can get her own website!
THE RACING
Henry County Fairgrounds – Cambridge, Illinois
Today's figure 8 racing at the Henry County Fairgrounds in Cambridge, Illinois was scheduled to begin at 1 p.m. My sister Becky and her husband Bob would be joining us for the racing. We both pulled into the fairgrounds within 10 minutes of each other.
Last night the figure 8 racing program in Wall Lake, Iowa started exactly on time. That would not be the case today. Today's racing started about a half-hour late.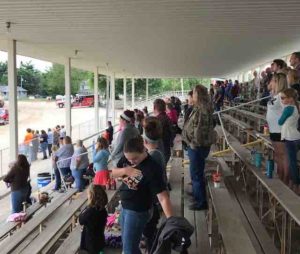 We paid our five-dollar general admission fee to get into the fair. Then we paid an additional five dollars to be able to sit in the covered grandstand and watch the races. Overall 10 bucks was a bargain for what we saw today.
Before I tell you about the racing I'm going to tell you that Carol felt this was the best ever figure 8 racing program she had ever seen. I'm not exactly sure how many figure 8 shows she has attended. I have seen almost three hundred. I agree with her assessment that it was one of the most active figure 8 programs I've seen anywhere.
This was the first ever figure 8 race scheduled for the Henry County Fairgrounds I was told. The group that was racing today also races in a number of other Western Illinois communities and county fairs.
I had a little difficulty with the announcer to begin with. He kept describing today's race program as being conducted by cars that were in the "weld" division and "wired" division.
What concerned me about this? Those are terms used to describe classes normally reserved for demolition derby entries not figure 8 racers. I don't think I've ever heard a figure 8 car described as a weld car or a wired car. I was beginning to fear that we had signed up for a demolition derby event today and not a figure 8 race.
We were seated in a covered grandstand. The grandstand was actually a pretty far distance from the actual "ring" where the cars would be racing. I like to be a lot closer to the action than we were today.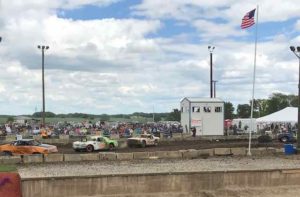 The car would race around some large tractor tires. I'm going to guess the tires were about 40 yards apart or so. They watered the track after every few races. They did that primarily to keep the speeds down. There was no dust.
It was a cool day by Illinois standards for late June. The high temperature was going to top out at about 70°. The races ran under a blue sky with winds coming in at about 15-20 MPH. We were fortunate the winds blew at our backs. It would have been cold in the shade of the covered grandstand with the wind without the "backstop" of the grandstand itself. It was actually pretty comfortable even though we had to wear our sweaters.
The announcer never gave an accurate summation of today's race program. I never got a full understanding of how many classes there where or how many figure 8 races were scheduled. I do know this. They had a LOT of races and racers.
The first race of the day was a feature for women drivers. They had a couple of really horrific crashes. Don't miss my video. Then they followed up with a car and van division.
There was very little delay between one race and the next. They had several tractors and bobcats that came into the arena to tow out the disabled. After about every five races, as mentioned, they watered the track. Other than that they kept the show moving.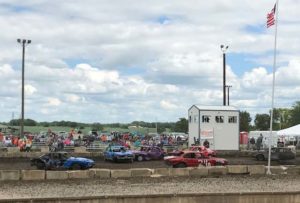 There were big car classes and small car classes. Most of the races had 6-8 competitors. There was tons of action and really never a dull moment. Maybe that's why Carol called this her #1 figure 8 show of all time.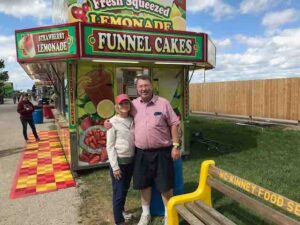 After 2 1/2 hours of nonstop figure 8 racing that must have included 15 races if not more we decided to take a walk around the fair. We needed to be at a nearby restaurant to meet up with some family members for dinner. I actually made a call midway in today's race program to delay our meeting by another hour.  There was just enough time to explore the fairgrounds.  I think this was the last day of the fair.  Things were beginning to shutdown.  "Uncle Bob" (above) enjoys these county fairs.
AFTER THE RACES
We ended up missing the last two feature races of the day. I would love to have seen them but I felt that I had experienced a figure 8 buffet. I had eaten all of the figure 8 I needed or wanted. I could eat and I couldn't eat anymore
Soon we are off to the restaurant. We were meeting up with Becky and Bob's daughter, our niece, Sarah and her husband Dan and their four children Kyle, Abby, Katy and Aunica. Sarah and Dan's group are an All-American family. Anybody in the country would love to have four well-behaved, smart, high-achieving children like they do.
We met up at about 5 p.m. We were still talking when the restaurant was closing at 8 p.m. Much of the discussion centered on political and social issues. Everyone was able to share their own particular ideas without bending anybody out of shape. In some discussions of this type that's not easy to do.
Following dinner we had a group photograph taken. We then bade farewell to everyone. It won't be long before the kids are all going off to college and making their own achievements. I think they're all going to do well.
When we left the restaurant I noted that we had driven our rental car a little bit more than 1,700 miles in the past five days. We had a two-hour drive back to my sister's house. We would overnight there.
It was going to be an early morning wake up call tomorrow. We're hoping to fly home back to Los Angeles tomorrow. We will be flying standby. The flights are pretty well packed. We expect to make it but then one never knows.
We did spend a little time talking with Becky and Bob before we all hit the sack. We always do that. This trip had gone very well with both the races and seeing all of the family and friends we wanted to see on this trip. Frankly, it couldn't have gone any better.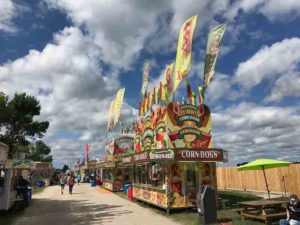 Good afternoon from Cambridge, Illinois.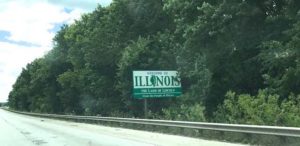 Illinois
The Illini state
This afternoon I saw my 104th lifetime track in the Illini state, yes the Illini state. I hold the #1 trackchasing spot in Illinois. I've seen 104 or more tracks in 5 separate states.
Thanks for reading about my trackchasing,
Randy Lewis
World's #1 Trackchaser
Peoria Old Timers Racing Club (P.O.R.C.) Hall of Fame Member
Illinois sayings: All Of Your Favorite 80s And 90s Movies Were Shot In Illinois
"Breakfast Club", "Ferris Bueller's Day Off", "Groundhog Day", "Uncle Buck", "Home Alone", "Sixteen Candles"… odds are your favorite late 80s or early 90s movie was filmed somewhere in the suburbs of Illinois.
QUICK FACTS
LIFETIME TRACKCHASER COMPARISONS 
The three most important trackchasing comparisons to me are:
Total lifetime tracks seen
Total "trackchasing countries" seen
Lifetime National Geographic Diversity results
Total Lifetime Tracks
There are no trackchasers currently within 600 tracks of my lifetime total. Don't blame me.
Randy Lewis, San Clemente, California – 2,341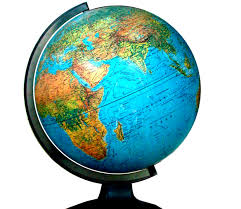 Total Trackchasing Countries
There are no trackchasers currently within 20 countries of my lifetime total.
Randy Lewis, San Clemente, California – 74
Current lifetime National Geographic Diversity results
Randy Lewis, San Clemente, California – 4.37
That's all folks! Official end of the RLR – Randy Lewis Racing Trackchaser Report
Click on the link below to see the video production from the racing action today.
Click on the link below for a photo album from today's trackchasing day.  You can view the album slide by slide or click on the "slide show" icon for a self-guided tour of today's trackchasing adventure.
Trackchasing in my boyhood state PLUS a mini family reunion