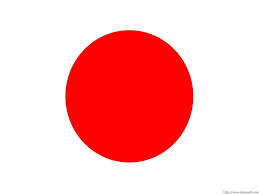 Japan
Trackchasing Country #38
GREETINGS FROM PLACES ON THE WAY TO
SUZUKA, JAPAN
From the World's #1 Trackchaser
.
.
Today's undertaking was just one of more than 2,000 trips that have taken me up, down and around the long and dusty trackchasing trail. If you would like to see where I've been and experience those adventures here's the link: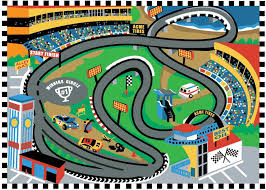 If you've got a question, comment or whatever please leave it at the bottom of this report.  It's very easy to do.  I'll try my best to respond.  Thanks!
HighlightsPart 1 - Prep - TouringPart 2 - Tokyo touringPart 3 - Racing - More touringJapan - Trackchasing Country #38Japan...Fast FactsVideoPhotos
.
I am an international trackchaser.  My trackchasing hobby has taken me to well over 70 countries.  With all of that travel I have seen and done just about everything….but not EVERYTHING.  That's why I'll keep traveling for as long as I can.  There is always one more thing to see and one more thing to do.
I hope you enjoy coming along with me to Japan, my 38th trackchasing country.  I made this trip solo back in March 2010. Although I have loved every one of my international trips my visit to Japan ranks near the top of the list.
"JAPAN….THE PLAN" TRACKCHASING TOUR (part 1 of 3)
GREETINGS FROM SAN CLEMENTE, CALIFORNIA
Editor's note. 
Everything written in this section of my Trackchaser Report was reported before I ever landed in Japan. In order for a trip like this to be successful a good deal of work must be done. That planning takes place at the world headquarters of RLR – Randy Lewis Racing in San Clemente, California.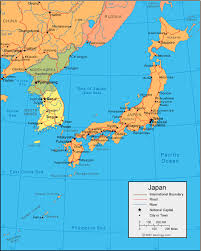 Also, please don't miss some "background" information on Japan, the country. It appears when you click on the tab titles "Japan – Fast Facts". I have tried to condense this section so you can get a good "feel" for Japan our adversary of some 65 years ago. Throw a couple of these one-liners out from "Fast Facts" and you'll be the hit at the next cocktail party you attend.
Additionally, if you are planning a trip to Japan in the near term, you might want to heed this caution in order to avoid ruining the uniqueness of your trip. You may find the words and pictures offered at www.randylewis.org so interesting, so realistic and so compelling that you will question the value of actually going all the way to Japan to see and hear what you've already seen and heard in this Trackchaser Report. If you feel that might be the case, I strongly suggest you stop reading right now.
For everyone else, I hope you enjoy what is provided. After reading, you may no longer have a burning desire to "see what you've already seen". On the other hand, you might also have a burning desire to call your travel agent immediately so you can get on the next flight to Tokyo. Either way, I hope you find this report entertaining and enjoyable.
TODAY'S HEADLINES
Would you travel more than 10,000 miles round-trip with just one line on a single website as your guide?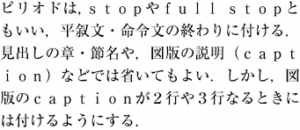 Have you ever tried translating your words into Japanese?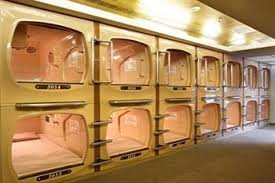 Any idea what a capsule hotel is?
DON'T MISS THE VIDEOS AND PICTURES!
Often the pictures tell a different story than the words. Don't miss the YouTube videos and photos from this trip. You will find them behind the appropriate tabs.
ADVANCE PREPARATION 
You might be surprised at the amount of "Advance Preparation" that goes into one of these trips. Several "items" need to be checked off. First and most important to getting the trip started was to confirm there would be a race. Once that's done there's the transportation, hotel, rental car and …….of course, the "companion selection" process. There are lots of other things that need to be covered too. When this was finished it would be time to "get out of the house and head on down the road".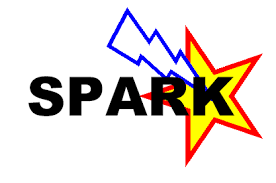 Editor's note: You might wonder why I take the time to provide so many details about the logistical and economic portion of the trip. It's simple. I hope that when people read one of my reports they can see themselves making an adventure like this. I'll explain how I organize things as well as what it takes money-wise to make it happen. Then maybe that "spark" will come to a reader…..and before they know it they will be touching down in a Malta or an Iceland or an Australia or somewhere far from their home…..and somewhere far from their comfort zone.
JAPAN AND MY HISTORY

I have visited 37 different countries for the purpose of trackchasing. I have also visited a number of other countries where I have not trackchased. Japan is one of those countries. Back in October 2007, J.J. and I along with Matt, one of J.J.'s pilot friends made a trip to Nagoya, Japan. That was my first ever visit to the country.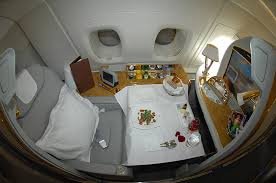 Why did we go to Japan on that trip? J.J. wanted to show me what "first class service" on an international flight was like. As it turned out, the only place we could fly where we could guarantee ourselves a first class international seat was Nagoya, Japan. That seems like an odd way to choose a vacation destination but that's how we did it. I guess it would be safe to say that I "roll" a bit differently than most folks.
We were in Japan for just 50 hours or so. Despite that trip being only two years ago, I was surprised at how many details I had forgotten about the adventure.
What did I learn from that trip? Well, I guess I learned enough to try to make the trip again, this time by myself. The timing was good. Carol was planning a trip to visit her parents in New Mexico. She spends much of the time at their place doing what else….chores. Since I don't like to pull weeds or clean out the garage, I don't normally accompany her on trips like this. That's one of the things that makes our 38-year marriage so good. We are both independent and don't need to do everything together all the time. Like they say, "Everything is moderation". She'll have her time in the sun (my words) as we have some major trips on the near-term horizon.
However, getting the most out of this trip was going to take some planning. I wouldn't have Carol there as a valuable "advisor". I would be on my own. Below you will see a fraction of what goes into this type of adventure.
THE RACE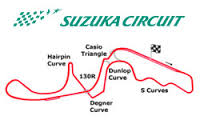 The main reason for this trip is to add Japan to my list of foreign trackchasing countries. Over the past three years, I've visited nearly 30 different countries for the primary purpose of trackchasing. The internet makes a trip like this a lot more fun….and easier to plan. I've found that it's just a question of how much time I want to spend on my computer trying to learn about a new and foreign place to me. It's like most things. The more time you put into something, the more you get back.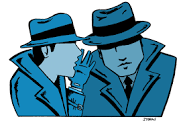 Additionally, I have a group of people spread all over the world that are working diligently every day to help me find international trackchasing opportunities. Barely a day goes by when I don't receive some form of communication from one of those folks about a race date in their country or some place I've never been before. I sure am lucky to have the support of the international racing community's "eyes and ears".
Of course, the worldwide web is a great benefit too. I can spend hours on my laptop searching first one lead and then another until, BINGO, I hit about the right combination of geography, availability and "doability" that makes a trip happen.
On this occasion, I came across the Super GT racing website. Although the information in English was somewhat limited, O.K., it was really limited, they did provide a schedule. This is a Japanese based racing group. All of their races are in Japan except for one in Malaysia each year. I noticed a date that might coincide with Carol visiting her parents. That race date was in Suzuka at the Suzuka Circuit. It didn't really matter where in Japan the race was being held. I figured I would fly into Tokyo and "make it happen" from there. By the way I don't really consider a trackchaser to have trackchased internationally unless they plan and make the decisions for their own trips.
My best trips are when I can make advance contact with someone connected to the racetrack in the country I plan to visit. This has happened many times. I've met some fantastic people who've treated me like a son or a brother or a very good friend. When I retire from trackchasing it will be these encounters that I will remember the most.
However, try as I might I never did make contact with anyone connected to the Super GT race at the Suzuka Circuit. I sent emails to every conceivable email address I could think of. No response! I figured the language barrier had something to do with this negative result. I even used a "foreign language translator" to change my English words in Japanese. The first paragraph of my introduction letter looked something like this.
私の名前はランディルイスです。私はサンクレメンテ、カリフォルニア州からです。私は世界 のさまざまな自動車レースなどを参照しようとすると、すべてに目を通す私はすることができますを追跡します。私 は、"Trackchaserと呼ばれています。"私は世界の#1の位Trackchaserしています。
The above came from this English paragraph:
"My name is Randy Lewis. I am from San Clemente, California. I go all over the world trying to see as many different auto racing tracks as I can. I am what is called a "Trackchaser." I am the World's #1 Ranked Trackchaser."
However, when I "re-translated" the Japanese description back into English it came out like this:
"My name is Randiruisu. San Clemente I are from California. When I try to browse a variety of motor racing world and I will take a look at all can be tracked. I, "Trackchaser are called." I'm the world's # 1 Trackchaser are."
Maybe I shouldn't be surprised that I didn't hear back from a single Japanese contact I tried to make in advance of this trip!
Nevertheless, I was not deterred by my lack of feedback from anyone in Japan. Truth be told I would be making this trip based upon just one piece of information…….Yes, I made this more than 10,000-mile round-trip journey based upon a single line in a single website. Someday I will do this and end up having no race at all. Luckily, that has not happened yet.
THE TRANSPORTATION
Although I have not seen racing in the most countries according I have easily traveled more miles than any other trackchaser in search of international trackchasing venues by a factor or more than two. I don't mind the travel a bit. It's part of the adventure.
I will admit that without my airline sponsorships, I would be much less successful on the international trackchasing front. On this trip, I needed a flight into Tokyo. My sponsors would do their best to get me there in style.
When I started planning this trip I knew just two things about the Super GT race in Japan. First, they would race on Sunday, March 22. Secondly, the race would be at the Suzuka Circuit. When all of this started I didn't even know where the Suzuka Circuit was in Japan!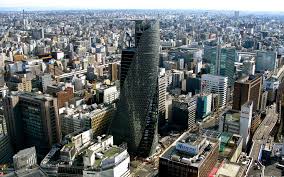 However, my research would soon tell me that the Suzuka Circuit was located somewhat near the city of Nagoya in Suzuka. That seemed funny. I had only been to Japan one other time for a very short stay. Where did we visit…..Nagoya. Now I would end up back in Nagoya for most of my second trip to Japan. The west coast flights into Nagoya, Japan have been discontinued since J.J. and I made that trip two years ago. That's why I needed a flight into Tokyo. For the most part, it's the only place my airline sponsors fly to in Japan.
Initially, I didn't recognize that the Suzuka Circuit is a world famous racetrack. Several of the Japanese World Formula One events have been held here. In addition, the Suzuka Circuit was one of the four tracks used in the famous video game "Pole Position" invented back in 1982. I've put enough quarters into gaming machines to play that game. I should have known.
For nearly a month I spent a good deal of time each evening monitoring the "seat availability" of my airline sponsors. Most of you know that I fly standby to just about every track that I visit. Standby simply means that if there is an open seat, and no one else has a higher standby priority than I do then I get on the plane. Otherwise, I don't.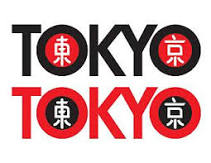 I considered flights from Los Angeles, San Francisco and Seattle into Tokyo. I did look at a few other combinations but these three west coast cities were my primary opportunities. The race was on Sunday. I had to decide when I would arrive into Japan.
For international trips, I don't like to get there the day before the race and leave the day after. On trips like this I want to see as much of the country as I can. My plan is never to "just go to the race and leave". You won't see me making many journeys of the "in and out" duration. I know it's a bit more expensive to spend several days in a country when the race lasts just one afternoon. Nevertheless, I must ask myself this question. "Will I ever be back this way?" Often the answer is "No". I need as much time as I can afford for adventures like this. I'm here to "see and do" and "soak up the country's culture". An "in and out" trip won't allow me to do that.
My plan was to leave on a Wednesday. This would have me landing into Tokyo on Thursday. This itinerary allowed me to spend one night in Tokyo and three more in Nagoya. On Monday, I would head for home. However, if I didn't get on a Monday flight, I might be in Japan for……….. a long time.

The LAX (Los Angeles) to NRT (Tokyo) flight looked good. By the way, "NRT" is the three-digit airport code for Tokyo's Narita Airport. The Tokyo airport is some 40-50 miles from the Tokyo downtown area. As luck would have it, I was the last of 18 people who wanted to fly standby to Tokyo from Los Angeles on Wednesday, March 17. However, that wasn't so bad. Even with an 18th place standby position I still garnered a business class seat. Any ideas on how much a round-trip business class ticket costs? According to www.sidestep.com, the travel site I use the most, it's about $3,700!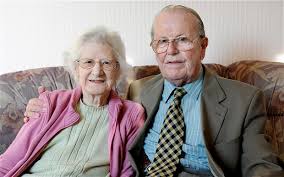 As you know, Carol and I are retired pensioners living on a small fixed income….or something like that. We don't have the big trackchasing budgets of those "Dreaded East Coast Trackchasers". Fortunately, I did not have to pay the "going rate".
TIME ZONES

Tokyo is 16 hours AHEAD of Los Angeles in time. That meant that when I left Los Angeles at 1 p.m. on Wednesday afternoon, it was already 5 a.m. on Thursday in Japan. I would be landing in Tokyo at 5 p.m. on Thursday. When I landed it would be just 1 a.m. early Thursday morning back in the sunny seaside community of San Clemente. Folks, that's a lot of time change! I'll wait just a moment while the numerical information of this paragraph is processed……O.K., let's move on.
However, I have a simple rule regarding time zone changes once I'm on the ground at my destination. "When in Rome do as the Romans do". I guess this philosophy can be used in Japan too. By the time I cleared customs, rode the subway into Tokyo and found my capsule hotel it would be time for bed. I can't wait to tell you about the "capsule" hotel!
CURRENCY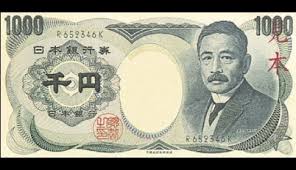 The official currency for Japan is the "Japanese Yen". When I made my last trip to Japan, one U.S. dollar would buy 113 Yen. Today, a U.S. dollar will get you only 90 Yen. That means if all else is equal, "stuff" will cost some 20% more than it did on my last trip. That doesn't worry me too much. This type of "inflation" can be mitigated by simply shopping a little harder or accepting less when the need arises.
According to www.tripadvisor.com, "Cash is king" in Japan. That means that lots of smaller places only accept cash, no credit cards. I would need some Yen. Who could get me Yen? Carol could!
Some of you might think I am overly dependent upon Carol and her "hunting, gathering and cleaning" skills. O.K., maybe you're right. Nevertheless, it's nice to have this kind of support.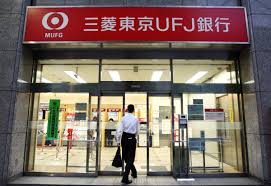 I mentioned to Carol that I was going to need some Japanese Yen. She was happy to hear it. She had another "assignment". Carol loves assignments. Since I don't love assignments as much as she does, I'm happy to abdicate to her the responsibility for scaring up some Yen.
It didn't take long before a clean cellophane plastic bag was sitting on my desk with more Yen than a Japanese hit man could earn in a very good year. Yep! That Carol is a keeper. Now I just needed to prevent some Japanese criminal from robbing me of my passport, Japanese Yen and whatever else he/she might find valuable.
WEATHER
I was a little surprised and minorly disappointed when my iPhone described Japan's weather for this trip. The temperatures would range from 50-65 degrees Fahrenheit with rain in the forecast on race day. Luckily, most foreign countries race in the rain, not like their "pansy" cousins in the United States.
Several places in Asia/Pacific were having very warm or even hot temperatures on the day of my departure. Here are a few examples:
Bangkok – 99
Hong Kong – 79
Singapore – 86
However, Japan's weather would be better than some Asian cities such as:
Beijing – 45
Seoul – 41
OVERNIGHT ACCOMMODATIONS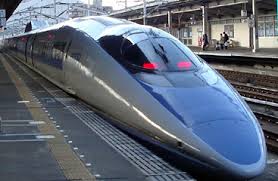 Finding a place to stay in Japan was going to be fun. I needed one overnight accommodation in Tokyo. I would be three nights in Nagoya. By the way, Nagoya is about 175 miles from Tokyo. My plan was to fly from Tokyo to Nagoya and take a "bullet" train back to Tokyo after the race. More on that later.
I use a series of travel sites to book my international hotels. I think I'm getting pretty good at it. I find the www.tripadvisor.com site very valuable. I use their "forums" to get the inside scoop on what's good and what isn't. As a matter of fact, I am now the "Official Trackchaser" of tripadvisor.com. I can ask just about any obscure international travel question and have someone respond within hours. That's cool! Of course, when reading other's comments, it's important to "consider the source". Some people complain about everything. It is posts like this that I get the least from.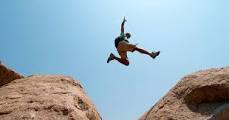 I am an "adventure" traveler. First of all, there are only a very few people in trackchasing that tackle the international assignments that I do. They don't really get "into" the behind the scenes stuff to the degree I do. When I discuss my travel exploits with the "boys at the club", I can see in their eyes that they wouldn't be doing the things I do. This is no disrespect meant to anyone else. However, I'm just willing to "push the envelope" a bit more than my peers. I try to do everything safely. However, someday you may hear that I've been kidnapped and held for ransom. If you do, I hope you hear it from me and not Carol. If you hear it from me, it probably means I made it out alive.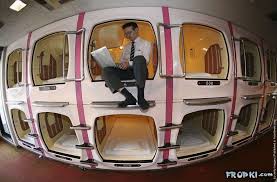 For a long time, I've wanted to stay in a "capsule" hotel. Capsule hotels started in Japan. Actually, my plan calls for me to stay at the first ever capsule hotel ever built in Japan. It's called the Green Plaza Shinjuku Capsule Hotel. I don't suspect that many folks reading this report have ever stayed in a "capsule" hotel (if you have let me know). After I describe the accommodation, I suspect not many readers will WANT to stay in one.
Here are a few words that the Green Plaza Shinjuku Capsule Hotel website used to describe their capsule accommodations. Before you read this you might want to click on the link below to see some pictures and more descriptions about what a capsule hotel offers:
Green Plaza Shinjuku Capsule Hotel
With 630 Male capsule rooms, we are one of the largest capsule-style hotels in Japan. We have a rooftop open-air hot tub and onsen hot spring bath available.
The capsule hotel is a unique, popular lodging style among budget travelers and Japanese businessmen who missed the last train. :) You can't leave Japan without experiencing this neo Japanese style lodging! You can sleep in your personal 'Capsule' like a tiny room, 190cm (6′ 3′) depth by 100cm(3′ 4′) width and 90cm (3'0′) heights each.
Capsules are lined as double deckers. Each capsule is air conditioned and equipped with TV (by Sharp AQUOS), radio, alarm clock, personal light. Amenities include a shampoo, soap, toothbrush, towel, razor and a robe.
Facilities include an outdoor bath and Jacuzzi, big bath tub (mineral water), saunas, restaurants.
Check-in: 3PM – Midnight (0AM)
Check out: 10AM
(late checkout fee: 260yen / every 30min extra.)
No Lockout (this means that once you check in you can leave the hotel and come back again. Some capsule hotels don't allow guests to leave once they've checked in)
IMPORTANT NOTES:
Please note that guests who stay 2 nights or more are required to go out of the room with all the belongings by 10AM every day. This is due to daily facility cleaning. Lockers for luggage are available. You may come back after 3PM.
Breakfast: From 400yen (Japanese / Western meal set) at a restaurant
We accept major credit cards such as VISA, MasterCard, JCB, American Express and Diner's Club.
Other facilities include;
-Hot Spring Spa, Jacuzzi with wide flat TV
-Roof-top open-air hot tub and Sauna
-Relaxation room
-Massage / Korean Akasuri room
-Nap taking room
-Business center (free LAN, PC at charge)
-Male guests only
-All rooms (cells) are NO-Smoking
-Under 18 years old, not allowed to stay
-Guests with Tattoos also not allowed
Great place to stay, very friendly staffs & good security too. The public bath is shared by everybody and you can't wear anything when you entering the public bath, so if you can't overcome this, then maybe you should try other hostel.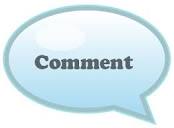 Comments from previous guests……….
It was my first time in a capsule hotel and I can say without hesitation that I enjoyed it very much. Capsules are much more spacious than I thought (OK even for somebody 180 cm tall). 2 saunas, restaurant (expensive!!!), indoor and outdoor baths, Jacuzzis is everything that you need to relax after whole day of sightseeing. Unfortunately, massage is not included in the price.
"You need to experience this. The capsules are surprisingly spacious, the area around is a bit of a red-light district. The included hotel facilities are excellent – kinda like a day spa, which is perfect after a long sticky flight. Totally recommend it."
"An experience not to be missed. Hotel has strange rules like no people with tattoos allowed, men only, you must wear their pajamas, & you take a bath all together in one giant bathtub. The location is awesome though."
Why in the world would I ever want to stay in a place like this? The simple answer is "Because I've never done it!" Everyone has, or should have, a "bucket" list. I can't honestly say that staying in a capsule hotel was on my bucket list but if it wasn't it should have been. I'll tell you more about how it all worked out in Part 2 of my three-part Japanese saga.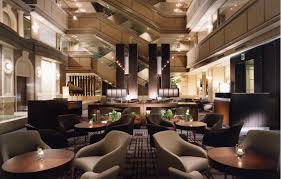 I'll be staying in a much more conventional hotel in Nagoya. It's called the Nagoya Tokyu (not Tokyo) hotel. Some on TripAdvisor.com has said this is one of the best hotels in Japan. I know this for sure. It will be a lot different than staying at the Green Plaza Shinjuku Capsule Hotel.
THE RENTAL CAR
I won't have a rental car in Japan. Often times I don't rent a car on trips like this. I think back on visits to Thailand, Guyana and China. I didn't rent a car in those spots because the driving seemed a bit "too intense".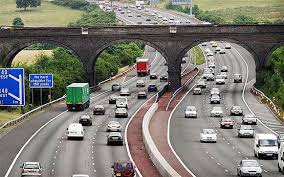 Japanese drivers drive on the left side of the road. I don't know how that came about. Just 28% of the world's drivers use the left side. Most of these left side drive locations are or were connected to the United Kingdom. Why not rent a car in Japan? I want to try to famous Japanese train system. Another "unofficial" bucket list item is to ride on a "bullet" train. I'll do that later in this trip.
Riding Japanese trains will pose one obstacle however. English is not widely spoken in Japan. English signs are not widely used in Japan. Since the Japanese characters don't resemble anything we have in English, finding my way around could be (will be?) troublesome.
However, technology on how to work with the train system was available. All I had to do was be willing to take the time to educate myself. Where else but "YouTube" would the solution to this problem be. Yes, YouTube! A fellow at www.tripadvisor.com got me this link:
The young man in the video takes five minutes to "tell and show" me how to get the right train from the Narita airport to downtown Tokyo. How cool is that? Yes, I played the video a time or two and took some notes. I'm sure I'll still get lost but at least I won't get lost quite as deep in the "asphalt jungle" of Tokyo as I might.
NAVIGATION
"Garth" won't be making this trip with me. I don't have any Japanese GPS mapping. Even if I wasn't renting a car, I could still use a "walking" GPS, if I had the proper maps. That would be a good idea.
I printed out as many train and bus schedules as I deemed necessary. The entire process of using the Japanese trains and subway will be part of the fun. I can't wait.
THE TRAVELING COMPANION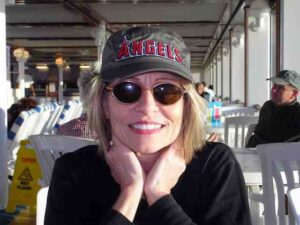 It's always fun to have a "traveling companion" on trips like this. On my last trip I had son J.J. traveling with me. If it hadn't been for him, I wouldn't have seen nearly as much as I did. On this trip, I will be traveling "solo". I considered my last trip to Japan as a "scout" trip in preparation for my first ever trackchasing trip here (this trip). I think of THIS trip as a "scout" trip for my next trip to Japan that will include Carol. Of course, you know her as "Trackchasing's First Mother".
THE SUMMARY
I have enjoyed every single visit to the 37 countries where I have trackchased. I have also enjoyed traveling to the 15-20 other countries that Carol and I have visited without doing any trackchasing. For some reason, I am especially looking forward to this trip. I can't wait to tell you more (with pictures of course) in Parts 2 and 3 of this Japanese adventure. It will be the most fun. Remember, that's the overriding objective of EVERY trip….to have fun.
To be continued………………….
Thanks for reading about my trackchasing,
Randy Lewis
Alberta's #1 Trackchaser
Japanese saying: Don't let your daughter-in-law eat your autumn eggplants.
"JAPAN…….TOKYO!" TRACKCHASING TOUR (part 2 of 3)
東京都、日本からのご挨拶
                                       OR
GREETINGS FROM TOKYO, JAPAN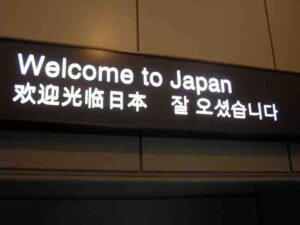 TODAY'S HEADLINES
What is my hobby REALLY about?
When a cab from the airport to downtown costs more than $300 what should I do?
What was the main purpose for stopping in Tokyo?
Japan – Part 2
THE OBJECTIVE, THE TRIP, THE PEOPLE…AND A WHOLE LOT MORE
The Objective
Why do all of this?
I get that question from time to time. Here's the answer. Trackchasing takes me all over the world. Much of the world is very different from where I live. Heck, much (most?) of the United States is very different from where I live.
I think it would be fair to say that I have a nearly insatiable curiosity to see "what is just around the corner or over the next mountain". At this point I have good health, the time it takes to make this happen and enough "Yen" to enjoy myself. So….why not!
As a reader who truly understands the meaning of what I write, my hobby is really not about "trackchasing". It's about the adventure of seeing and doing some of the more unusual "stuff" the world has to offer. I hope you enjoy today's "tour through Tokyo". I wasn't there long but the Japanese experiences met and exceeded my expectations. My next Trackchaser Report with be the third and final from Japan. In that one, I'll detail my visit to Nagoya, Japan and the race at the Suzuka Circuit that was the "spark" for this trip.
The Trip
Day 1 – Wednesday
I was busy moving my watch forward.
I left Southern California on Wednesday morning and arrived into Japan on Thursday at about dinnertime. The flight was 12 hours long and the time change moved things ahead 16 hours. That's how I could leave Wednesday morning and get there Thursday night.
Day 2 – Thursday
There would be little direction in English.
The written Japanese language does not use any English letters. However, they do use English numbers. That would be a small consolation. I was concerned about my ability to move around Japan with such a communications barrier.
Before I go further let me explain what I mean by "concerned". I wasn't fearful in any way. I just knew that it might be "inconvenient" at times trying to get from point A to point B in a timely fashion. I don't like to waste time. I put much effort into planning these adventures so I get to do as much as possible during the short time I have. I would be in Japan for five days and four nights. One can "see and do" a lot in that time. I did.
Would you pay $300 for a cab from the airport to downtown?
The Narita International Airport (NRT) is Tokyo's metropolitan airport. The race I would be seeing was some 200+ miles from Tokyo. I would have just one night and one day in Tokyo, Japan's capital and largest city. I was really planning to stay in Tokyo for just one reason. I'll tell you why in a moment.
First, I had to GET to Tokyo. The Narita International Airport is some 36 miles from the center of Tokyo. Additionally Tokyo is one of the most expensive cities in the world. Any idea how much a taxi ride from the airport to downtown Tokyo might be? If you said, "$330" you would be close (source:).
I don't know about you, but more than three hundred dollars to ride from the airport to downtown was a bit too much for me.
Thanks to all who helped me plan this trip.
I have so many "sources" for these trips I don't know who to acknowledge first. The folks at www.tripadvior.com, where I am the "Official Trackchaser" always help me on these international trips. People on the Japan forum recommended I take the subway into downtown Tokyo. I did. This YouTube video helped me get there:
How to get to Tokyo from the airport
The busiest train station in the world!
My train stop would be the Shinjuku station. Little did I know, until I got there, that the Shinjuku station is the busiest subway station in the world! During 2007, 3.64 million people used this station every day. Did you get that? More than three million people crossed through here every day.
I come from a modest background.
I might remind you of my background. I was a young man of modest means. I grew up in East Peoria, Illinois. I can only remember leaving the state on a couple of occasions until I headed off to college. I didn't fly on my first airplane until I was 21 years old. You can imagine, even at my age and with my travel experience that landing in Tokyo, Japan at the world's busiest train station was somewhat "over the top".
I was dragging along my rolling travel bag, my computer bag and, of course, my camera bag. Please don't miss the pictures. If you've been to Japan, you can compare what I saw with what you saw. If you haven't been to Japan, I think it will really "scratch your itch" for international travel.
It would be easy to get lost.
It was around 8 p.m. and warm enough (about 60-65 degrees) to be comfortable when I arrived into Tokyo. My destination was only a five-minute walk from the Shinjuku station. However, there are several exits at this station. When you "come up" from the subway, you might be facing any direction of the city. According to the Guinness Book of World Records, the Shinjuku station has more than 200 exits. Remember, all street signs were in Japanese. I would come to find out that most Japanese speak little if any understandable English.
To help minimize the confusion, I had several color photographs of the area businesses near the Shinjuku station, taken at night that might direct me to my destination. I can only describe the area as a "mini Times Square" outside of the subway station. It was busy.
The area was off-limits to motorized vehicles at several of the streets. The place was packed with people in their twenties just hanging out on a Thursday evening. I would be reminded (from my previous visit to Japan) that young Japanese women are both beautiful and they wear some of the most provocative clothing of any I have seen in my world travels. Many of the young men had very long hair that didn't flow down their backs. It was puffed "up" and frequently colored a dark red. They looked like roosters.
Japan is not very diverse.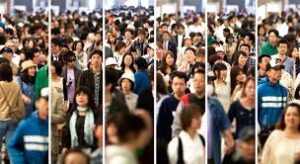 Japan is not much of an open society. They must not have many immigrants. In Tokyo I saw a few people of my race. During the last three days I saw virtually no white people anywhere. That seemed more unusual to me, than it appeared to the Japanese I encountered. I barely rated a second look despite my being a foot taller than most people and sporting such odd facial features. That didn't bother me. I didn't come to Japan to see people who looked or acted like me.
My Japanese eating adventure had begun.
Before long I had discovered a "Japanese noodle house". Imagine "red vine licorice ropes" and you will have a good mental picture of the size of the noodles I was eating. They dumped in a couple of barely cooked "sunny side up" eggs and I was ready to go. Of course, chopsticks were the only eating utensils available. I have often begged my fellow trackchasers to learn how to use chopsticks. First, it might help their love life and, of course, it would improve the hobby's image.
When dinner was finished I had to fend off some Nigerian guys who wanted me to "just take a look" at a couple of local strip clubs. That wouldn't be a good way to start off this trip especially if the sake turned out to be spiked. I was on a mission tonight.
Trackchasing has given me many wild and crazy adventures.
I've done some cool things on my trackchasing trips. While on these outings, J.J. and I have taken an African safari. Carol and I have ridden the rivers of Guyana at speed in boats that probably wouldn't stay afloat in a swimming pool overnight. We've hung out in the swankest casinos in Macau, China. I've had drinks in a Finland "ice bar". I've done nearly everything.
Well….I haven't done everything….yet!
Despite having all of these adventures and many many more, I doubt anything will ever top the adventure I had in downtown Tokyo this evening. My plan was to stay in a "capsule" hotel. Some may know this as a "coffin" hotel. Still others will be introduced to this concept for the very first time.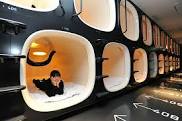 Why a capsule hotel? Well, first it's something I have never done. Secondly, it just seemed like a wild cultural adventure. It was!
What's a capsule hotel?
What is a "capsule" hotel? It's a hotel with a large number of extremely small "rooms" (capsules). These capsules are three feet wide and three feet four inches tall. They are six feet three inches long. I'm six feet three inches tall. Do the math!
The capsules or "coffins" are lined up side-by-side and two units are stacked top to bottom. This style of accommodation was developed in Japan but has not been widely adopted elsewhere.
I would be staying at the Green Plaza Shinjuku Capsule Hotel in the heart of Tokyo. This hotel is large. It has 630 "rooms". However, the rooms are small! I made a reservation in advance. I didn't want to arrive and find they were sold out. Capsule hotels are also inexpensive. The average hotel price in Tokyo is up there. My little capsule "room" would cost me just $46 U.S. per night. Mind you I didn't stay here to save money. The cultural experience was priceless.
When I located the main building, I learned the hotel's lobby was on the fourth floor. When the elevator doors opened to the lobby area, I was about to have the cultural experience of my life. I walked over to the "front desk" to announce my arrival.
A faux pas in the first 15 seconds!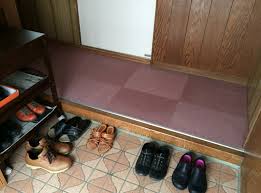 Although the folks working at the desk didn't speak much English they were able to utter this phrase, "Please take off your shoes". Wow! I had only been in the hotel for a matter of seconds and had committed my first faux pas. I returned to near the elevator and removed my size 13 Merrills.
Staying in a capsule hotel for the evening would be a lot more than just sleeping in a small space. After I removed my shoes, they gave me a locker key. I used a locker about the size of a small post office box to put my shoes in. Then I returned to the front desk.
Tattoos?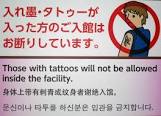 After they confirmed that I had a reservation, the hotel procedures were explained. "Did I have any tattoos?" I was asked. No, I didn't. Good! No one with any kind of tattoo is permitted to stay in the hotel. Period! End of story!
I was given another key to a different locker. This was a tall thin storage area where I was supposed to put my clothes. However, the locker wasn't wide enough to hold my rolling travel bag. Overnight I would end up having my "stuff" stored in five different locations. It would take my best memory to remember where everything was when I checked out.
Trusting soul or dumb tourist?
As mentioned, my shoes were in a small "locker". I put a few clothes and toiletry items in the long and narrow locker. I had to check my larger airline rolling bag in a "coat room" of sorts. Then I took all of my valuables and placed them in a paper envelope. I'm talking about several hundred dollars in both Japanese Yen and U.S. dollars. My passport and all of my credit cards went in the envelope. The key to the Carol Lewis owned and Life of Virginia sponsored Lexus LS 430 went in that envelope. Yes, at this point I was either a very trusty soul or a pretty dumb tourist. The fifth storage point would be my capsule.
Men only.
The Green Plaza capsule hotel caters only to men. The capsule hotel was originated for Japanese businessmen who "missed the last train". That might be rephrased to mean Japanese men who were too drunk to go home to the little lady.
All guests are required to put all of their civilian clothing into their lockers. The hotel then gives each guest a set of pajamas. The bottoms came about to my knees. I didn't know if that was the style or I was just that tall.
There's a lot of activity inside the hotel. You might guess that, with a place that has 630 rooms. The entire environment had the ambience of a "YMCA". Since it wasn't 10 p.m. yet, I went about exploring. First, I wanted to visit a restroom. The English word for that is "toilet" in Japan. I was surprised the front desk personnel were better prepared to tell me to take off my shoes that point out where the toilet was.
Once those personal needs were met, I went to find my "capsule". I would be staying in capsule #4110. If you've ever slept in the bunk of a recreational vehicle that sits over the driver's compartment then you've had a similar experience to staying in a capsule hotel. You really don't want to miss the photos of this.
I was about to enter my capsule.
My "room" looked like the top half of a washer/dryer combination. I prefer staying on the top floor of any hotel I visit. When I stay on a lower floor, it always seems like there is a 300-pounder running a track meet above me all night. I chose the top level of the two-level capsule layout. I would learn that climbing into my bunk bare-footed was like climbing a ladder without shoes. It hurt my feet.
The capsule was made out of a slick fiberglass material like a mass-produced bathroom shower might be. It had a small TV that received three stations all in Japanese. There was a small round mirror built into one of the walls. There was also a digital clock with an alarm and an AM/FM radio. Folks, that was about it for amenities.
The mattress was an inch and a half thick. The pillow might have been a foot square and maybe two inches thick. It really doesn't take very long to "explore" such small accommodations.
Next up would be my encounter with 50 naked men.
Yes, next up was a visit to the "mineral springs" pool area. Remember, I'm now wearing pajamas just like every other guest is wearing. Truth be told, I expected to see O.J. Simpson coming around the corner at any minute.
The mineral springs pool was on the sixth floor. I walked without shoes up two floors to find a most unusual sight. Here was a large swimming pool like enclosure. It might have been 25 feet wide and 50 feet long. Around the perimeter were a series of small plastic stools sitting in front of flexible showerheads and mirrors.
There were about 50 men in this large area. We all had the same thing in common at this point. No one was wearing any clothes. You see, no clothes are allowed in this area. It was at this point that I wished I were staying in a co-ed hotel. However, that was not the case.
Each person did have a very small face towel. I had read in advance that it was poor etiquette to put your towel in the water. Several men who were either walking or floating in the pool put the small towel on top of their heads to keep it out of the water. The water temperature was just over 100 degrees Fahrenheit. It was warm bordering on hot.
Yes, this seemed a bit surreal.
I quickly surveyed this somewhat surreal situation. In situations like this it is often best to simply imitate what everyone else is doing. I placed my towel on the top of my head and slipped into the water. Although I felt like I was way out of place no one seemed to notice. The Japanese are a very quiet and respectful culture. There was very little conversation. Everyone just relaxed in the hot waters. After a 12-hour flight it was very comfortable.
When the men were finished with their mineral water soak, they often sauntered over to the small stools and gave themselves a shower. I did the same. There were several amenities including shampoos, disposable razors, cotton swabs and the like.
It was time for bed.
I considered getting a full body massage from the female masseuses up on the ninth floor but it was getting late. Maybe there would be time for that tomorrow. I headed back to my capsule. I tried watching TV but with the entire dialog in Japanese that wasn't very entertaining. They also had a form of "Pay TV". If the picture of the young girl on the side of my capsule was what I thought it was, you can imagine what kind of "Pay TV" was being offered. Nevertheless, all of my world belongings were in a paper envelope at the front desk. I couldn't have purchased any special programming even if I had wanted too.
I was surprised at how quiet it was in my capsule. It was actually one of the quieter overnight sleeps in a hotel I've ever had. Nature did call at about 3 a.m. It was a minor chore to walk down the ladder in my bare feet from my upper level bunk. I found the bathroom. When guests entered the bathroom there were "community" shoes available (sort of like Crocs) to use while moving about the bathroom. When I returned to my capsule I saw several young Japanese businessmen removing their business suits and getting ready for bed. Remember, it was 3 a.m. I guess they missed the last train!
My cultural enlightenment continued in the morning.
In the morning, I was up for even more "cultural enlightenment". First, I headed up to the mineral pool. I had another hot soak. Then I gave myself a sit down shower. Finally, after a shave I put my pajamas back on and headed for the hotel's restaurant.
It's quiz time.
Raise your hand if you've ever had breakfast in a hotel restaurant. It looks like just about everyone has. Now raise your hand if you've ever had breakfast in a hotel restaurant in your PJs. Wow! I don't see anyone's hand up now.
However, I can now raise my hand to that second question. My capsule had a picture of the restaurant menu. Of course, it was in Japanese. There were only two pictures on the menu. One was a beer and the other showed an order of pancakes. It didn't seem proper to order a beer at 7:30 in the morning…..so I ordered the pancakes.
My breakfast was good. I sat at a small table amongst several other Japanese men and listened to the morning Japanese news in Japanese on a flat screen TV. In another part of the large restaurant area male guests were getting various forms of massage by young Japanese women.
I couldn't miss out on a massage.
When I had taken my last bite of pancakes, it was time for more "cultural fun". I signed up for a "foot massage". I would pay 2,500 Yen for 20 minutes of massage. There were 4-5 men getting massages in the general area. Because I knew you would want to see as much of this as possible (despite the Green Plaza's policy against taking photos) I did sneak a picture or two in. However, there were no pictures of the clothes less men in the mineral pool! Where would I have hidden the camera?
Hands of steel.
I had a beautiful young petite woman with hands of steel as my foot masseuse. She could hurt me at any moment and frequently did. Whenever I grimaced, she just smiled and giggled and stopped for a moment. Not trying to be a wuss, I struggled through the pain as if I were really enjoying myself.
When my massage was finished it was time to check out. Now I had to remember the five locations where all of my stuff was. I didn't want to forget anything. I was also hoping all of my valuables were still in the sealed paper envelope. They were. The final item was my shoes. Once they were retrieved I headed out of the Green Plaza Shinjuku Capsule Hotel to take on Tokyo. My stay in a capsule hotel had really been the cultural experience of a lifetime.
Would I do it again? Maybe. However, much of the uniqueness would probably no longer be there. I would love for Carol to have this experience albeit in what would probably me a more gentle and civilized all-female environment.
Touring Tokyo on foot.
I was out of the hotel before 9 a.m. I had until 4:30 in the afternoon to tour Tokyo. I would be walking. When I started out, I questioned how wise it was to have had a foot massage just a few hours ago.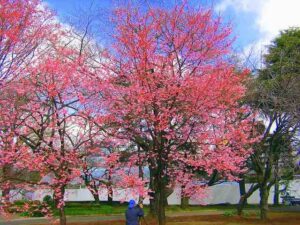 I probably walked nearly 10 miles for three straight days in Japan. I love walking and sightseeing. I took a lot of pictures of anything that I thought was unusual. In the early afternoon, I took the subway back to the Narita International Airport.
I had some minor issues with flying to Nagoya from Tokyo, a distance of 197 miles. If the flight plan had fallen apart, I still could have taken a bullet train to Nagoya.
Nagoya was the evening destination.
I landed in Nagoya in the early evening. Nagoya is the third largest city in Japan. I would be staying here for three nights. I had found a tremendous bargain on what a few Japanese travelers had judged as the best hotel in Japan, the Nagoya Tokyu hotel. I'll tell you all about my fantastic day of touring in Nagoya as well as my adventure over at the Suzuka Circuit in the third and final edition of my first ever Japanese trackchasing trip.
Thanks for reading about my trackchasing,
Randy Lewis
Alberta's #1 Trackchaser
A pig used to dirt turns its nose up at rice.
TRAVEL DETAILS
AIRPLANE
Los Angeles, CA (LAX) – Tokyo, Japan (NRT) – 5,449 miles
TRAINS/SUBWAY
Narita – Shinjuku R/T – 74 miles
AIRPLANE
Tokyo, Japan (NRT) – Nagoya, Japan (NGO) – 197 miles
To be continued………………….
"JAPAN…….NAGOYA THEN SUZUKA!" TRACKCHASING TOUR (part 3 of 3)
JAPAN – PART 3
Editor's note: I am happy to announce a dramatic improvement in the quality of the photos offered at www.randylewis.org. Effective with my last Japan report, a significant improvement in the color, saturation and overall sharpness of my photos is now in effect. Take a look and I'm sure you will see the difference.
GREETINGS FROM SUZUKA, JAPAN
TODAY'S HEADLINES
Rarely, is an international trip just for the race. This one wasn't
A "best ever" Trackchasing Tourist Attraction
For years, I was a "stay at home" trackchaser.
THE OBJECTIVE, THE TRIP, THE PEOPLE…AND A WHOLE LOT MORE
The Objective
I didn't come to Japan for just racing.
Although I came to Japan to see auto racing in my 38th different country, I did not come to Japan exclusively to see auto racing. What fun would that be? Since the trip would move me more than 10,000 miles before I saw my driveway again, I wanted to "see as much as I could see".
This report covers the last three nights and three days of my trip to Japan. I had a major activity planned for each day (Sat/Sun/Mon). Here's what that itinerary looked like:
Saturday – Japan Central League professional baseball game
Sunday – Super GT auto race, Suzuka Circuit
Monday – Bullet train ride from Nagoya to Tokyo
Heck, I think in another life each one of these activities could qualify for someone's lifetime bucket list. They did for me.
The Trip
Day 4 – Saturday.
A full day of touring in Nagoya.
For the last three days of my trip to Japan I would be staying in Nagoya. Nagoya is the third largest city in Japan. It's about 200 miles from Tokyo. This is my second visit to Nagoya. I came here about two years ago with our son, J.J.
I had already visited the Nagoya Castle, probably the biggest tourist attraction in the city. Today I wanted to do something a little sportier. I hadn't specifically prepared for this outing. In some ways, I got lucky.
I was staying at the Nagoya Tokyu (not Tokyo) Hotel in the heart of Nagoya. Japan hotels can be very expensive. The Nagoya Tokyu was listed as one of the very best hotels in all of Japan. It was mighty nice, but I wouldn't be spending much of my time in the hotel.
This was not my first rodeo.
I estimate that I have stayed overnight in hotels for more than 3,000 nights. I've stayed in some dives and some of the very best hotels in the world. I can never recall having better service at any hotel at any time than I did at the Nagoya Tokyu Hotel.
There were doorman to get the door and bellman to carry the bags. About every 30 feet that I walked in the hotel an employee was smiling and bowing at me. The physical structure of the hotel was ornate but not too ornate. Overall, the hotel experience was perfect. The view from my room wasn't great, but then my room rate was so low I couldn't complain.
How about some sumo wrestling?
When I checked in, I asked one of the several young people working at the front desk about the activity I really wanted to see. My question was simple, "Is there any sumo wrestling in town?" Unfortunately, the sumo wrestling "circuit" was in Osaka this weekend. No problem. I had a second entertainment choice.
O.K., how about a baseball game?
"How about a baseball game," I asked. Yes! There was a baseball game being played. The game would be at the Nagoya Dome at 1:30 p.m. on Saturday afternoon. This fit my schedule perfectly.
I got up early on Saturday. My plan was to "walk the city" until noon. Then I would head out to the baseball game. The Nagoya TV Tower is a famous landmark in the city. The tower was within a block or two of my hotel and is 180 meters tall. I figured that if I just kept the tower in sight, I could get back to my hotel in plenty of time to leave for the baseball game. That would be easier to say than to do.
Off I went for a morning of sightseeing. It's amazing what you can see when you're walking rather than driving. It's similar to carrying your own bag on a golf course versus riding in a golf cart. Every time I saw something that I thought you might like to see I took a picture. I took a lot of pictures!
If you ran McDonalds, what would you name your hot dog?
I figured I would grab breakfast somewhere along my route. Most countries that I visit do not seem to be very big on breakfast. I guess it's an "American thing". I had walked a couple of miles and was getting hungry. I wanted to eat some form of Japanese breakfast food. I couldn't find any. Then I stumbled across a McDonalds. I really didn't want to have breakfast at McDonalds until………….I saw a special sign.
Yes, McDonalds was offering a very unique item this morning. You've all heard of the McChicken sandwich and the McRib sandwich. What do you think McDonalds would call a hot dog if they were to sell them? If you guessed McHotDog, you are correct! Boy, I would love to have the job of Brand Manager at McDonalds. I could spend five minutes each morning naming all of the new products and spend the rest of the day on the golf course. The McHotDogs (I had two) were very good in their poppy seed buns. Don't miss the pictures.
When was the last time you watched a croquet match?
My walk continued. I passed a group of senior citizens who were busy playing a very competitive match of croquet. I don't know how old they were. I'm 61 and they looked a lot older than me. But then I think I'm about 35 and most 61 year olds (in my eyes) look a lot older than me. These Japanese seniors were amused that an American found their activity noteworthy enough to take their picture.
Later in my journey, I stumbled across a small celebration in the city center. This included 30-40 booths where folks were handing out travel brochures, selling arts and crafts and enjoying a beautiful Saturday morning. I scouted out some worthy souvenirs and was on my way.
O.K., enough with the walking.
I was beginning to get tired now. I had been walking for more than three hours. I had also lost sight of the Nagoya TV tower. This was only minorly concerning. I figured as soon as I cleared some of the tall buildings it would come into view. It didn't. I began to walk faster in the direction I thought would get me back to the hotel. I didn't know for sure where I was headed but I knew I was making good time!
After 30 minutes of speed walking I still couldn't find my landmark, the Nagoya TV tower. I stopped to ask a city worker which way was up. During my trip to Japan, I would frequently ask local people for assistance. I don't mind doing that a bit. Even though I was usually able to get some help, I never did find a Japanese person who could speak more than a few words of broken English.
I ain't takin' no stinkin' taxi.
I showed the crumpled Nagoya map I was carrying with me to the city worker who I hoped could get me to the promised land. I told him I wanted to get back to the Nagoya Tokyu Hotel. His initial response shocked me. "By taxi?" he asked. No, not by taxi. I had walked here and I would walk back. Suffice it to say, I was a long way from where I needed to be. I walked back.
An all-time best Trackchasing Tourist Attraction.
This afternoon I had one of my best TRACKCHASING TOURIST ATTRACTIONS of all time. When I travel (both domestically and internationally) I am constantly on the lookout for fun things to do. Today I would be seeing a Japanese Central League baseball game in the Nagoya Dome.
The Chunichi Dragons from Nagoya would be playing the Tokyo Yacult Swallows. I didn't know it at the time but this was a pre-season game. The Dragons were featured in the 1992 movie, titled "Mr. Baseball" starring Tom Selleck. Their logo "Dragons" closely resembles that of the Los Angeles "Dodgers". The Chunichi Dragons were formed in 1936. They won their first Japanese Series (similar to our World Series) title in 1954. They last won the Japanese Series in 2007 when they beat the Hokkaido Nippon Ham Fighters!
I rode the subway from my hotel to the Nagoya Dome. By now, I was getting very proficient at riding the subway. Despite the often confusing subway maps that didn't provide much English I discovered how to travel like the locals.
By the way, I had spent all morning walking around Nagoya. By the time I reached the ballpark I estimate that had I walked about ten miles. I don't normally do that much walking. There was another unusual aspect of this trip that I was beginning to notice. During my entire time in Nagoya, I never saw another white person…..ever. That seemed odd to me. I didn't think we were so rare.
Could I buy a scalped baseball ticket in Japan?
I wasn't sure what to expect at the ball game. I did know they would have a large crowd at the game. I followed most of them from the subway to the Nagoya Dome. I wasn't sure what would be the best way to get a ticket. Could I translate my "Need One" sign into Japanese? In the end, I got my ticket the "old-fashioned" way. I bought it at the ticket booth. How boring. I wish I had some fun, creative and exotic story on how I outsmarted some Japanese baseball fan to get a ticket for next to nothing. However, I didn't see anyone selling any tickets. I bought the best seat available for about $30 U.S.
When I entered the Nagoya Dome I was surprised again. The place was gorgeous. It was built in 1997. I've been in many domed stadiums in Atlanta, Syracuse, Indianapolis, Seattle and Minneapolis to name a few. The Nagoya Dome is as good as any of these. The seating capacity is 40,500. Today's crowd was probably about 25,000 fans.
Since I was a few minutes early for the game I had the chance to make a lap around the place to see what was being offered for sale. I was really surprised at the food offerings. They had more than ten food concessions. Each one sold something more unusual and exotic than the last.
I could have used more Japanese Yen.
I was also interested in their souvenir offerings. However, there was one major problem. I was able to use a credit card to buy my ticket but the souvenir stores didn't accept plastic. I'm not like those "Dreaded East Coast Trackchasers" (in many ways). I don't carry around large sums of cash. However, today, I did have a good deal of Japanese Yen. I figured just about everyone back home would be interested in a Chunichi Dragons souvenir. Wouldn't you be?
Other than a finite limit of Yen, there was one more problem with buying souvenirs at the baseball game. The Japanese population is much smaller in size than we Americans. Their "XL" was about the size of a small size by U.S. standards. Folks back home who didn't score anything from the Dragons would have to wait and see what the Suzuka Circuit offered. I was really bummed when nothing the Dragons sold would fit me.
Now that I was loaded down with souvenirs I grabbed a quick lunch and scouted out my seat location. I was closer to home plate than first base and just 17 rows from the field. This was perfect!
The local fans were really into this game.
Carol and I are partial season ticket holders for the Los Angeles Angels of Anaheim. We've been going to major league baseball games for a very long time. Nevertheless, I've never seen a crowd more "into" a baseball game than what I saw today.
Whenever the Dragons were up to bat, the crowd went into a "song/chant" that continued from the first pitch until the Dragons recorded their third out. Of course, it was all in Japanese so I had no idea what they were singing about. In Anaheim, the Angels fans are noted for their "Thunder Sticks". These are inflated plastic "bats" that the fans annoyingly (to my ears) bang together to make noise. The Nagoya fans have something similar. They aren't quite as loud as the Thunder Sticks, thank goodness. Nevertheless, when the Dragons are at bat the crowd chants and continues to slam their plastic inflated bats together. It's quite the scene.
This is the most respectful culture I have ever seen.
Like most ballparks, there are vendors roaming the stands selling everything from beer to ice cream and much more. Most of the vendors are young girls dressed in sports outfits than resemble a basketball uniform more than anything else. There is one very unusual aspect of their approach that I had never seen before.
The vendor walks all the way down to the first row of the field. They then turn, face the crowd and bow. Then they begin walking up the rows selling their wares. There was not a single occasion when the vendor didn't bow to the crowd before they began to offer their items for sale.
The same type of thing happened when I was riding the Japanese trains. The train employee would enter the train car, bow, and then walk down the aisle collecting tickets or whatever. Frequently during the trip, I found myself bowing when I engaged the locals in conversation!
Were these the fastest baseball pitches I had ever seen?
The scoreboard featured some things I had never seen at a baseball game as well. First, the elapsed time was recorded from when the game started. Today's game lasted about two hours and forty-five minutes. Between innings, a timer was used and projected on the large scoreboard. As soon as the timer hit "2:00" the umpire signaled to the pitcher to begin play. The scoreboard also recorded pitch speeds. They do that in American ballparks too, but today the speeds were in KILOMETERS! The top speed I saw was 150 K.P.H. Doesn't that seem like an odd measurement when the baseball is only traveling 60 feet, 6 inches?
The dugout was a little different from I'm used too. The players all sit on chairs in rows of two. There's no roaming around and I didn't see anybody spitting tobacco juice! Every three innings the grounds crew hustles out to smooth out the dirt around the bases. The rest of the field is artificial turf. Since the P.A. announcements were exclusively in Japanese I simply sat back and watched the game and the people. This had to be one of my very best Trackchasing Tourist Attractions ever.
Following the game, I rode the subway back to the hotel. I was tired by now. I had walked about ten miles in the morning. I probably walked another 3-4 getting to the game and back. On the way to the hotel as it was getting dark I came across a street vendor selling food. I settled on an entrée of chicken wrapped in a pita bread of sorts. It was delicious.
I needed to get a good night's sleep. Tomorrow was RACE DAY!! I was looking forward to that.
Day 5 – Sunday.
It's race day!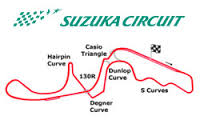 Yes, it's RACE DAY!! Despite having seen 1,529 different tracks, I've only been able to say "It's race day" 38 times when seeing a track in a new trackchasing country for the very first time. Heck, I was 41 years old before I saw my first race outside of the U.S.A. That one was in Canada, a country I often refer to as "Minnesota lite". I wouldn't be offended if any Canadian referred to the U.S. as "Ontario lite".
For years, I was a 'stay at home' trackchaser.
I played it safe for the next 17 years. I only added Australia and the United Kingdom to my international trackchasing list. Obviously, these were both English speaking countries. Then in 2005, at the age of 56, I accepted an invitation from our current international trackchasing leader, Roland Vanden Eynde to visit his part of the trackchasing world. This added Belgium, Germany, The Netherlands and France to my list.

At the time I thought the language barrier and difficulty finding racetracks in foreign lands was much more difficult than it really was. Roland told me it wasn't that hard. Of course, he speaks five different languages. As time went by, I began to believe that it truly wasn't that difficult to do this.
Then I decided to get out of the house and move on down the road.
In October 2007 Carol and I along with J.J. ventured far into the central part of Mexico. Foreign lands don't get much more foreign than that. I was almost 59 years of age at that time. If I was going to be a leading international trackchaser it was now or never. I chose "now"!
A good deal of advance planning goes into each of these trips.
I've probably been working on this Japanese trip for 6-8 weeks. Despite my attempts to get in contact with someone on the ground in Japan I never did. It can be very risky to plan an international trip based upon a single website listing of one track racing one time. If someone did that with a race in the United States they would frequently end up disappointed.
However, I was planning to see a national racing event sanctioned by the Super GT race group of Japan. This is somewhat equivalent to our NASCAR racing. It's a countrywide (they also race in Malaysia) race effort with a schedule published months in advance. I had confidence they would race when they said they would.
Logistics, logistics, logistics.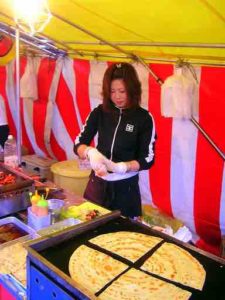 The logistics of these trips can be daunting. Of course, I would be flying standby with my airline partners. The flights were tight. However, when international flights have limited availability that often means that coach class seats are sold out but business and first class seats are not. I was lucky enough to fly in business class to and from Japan.
I didn't really worry too much about hotels in Japan. I did book my capsule hotel (Tokyo) and Nagoya 5-star hotel in advance. I only did that when I knew it was very likely I would get on my plane to Tokyo.
The next decision was whether or not to rent a car. They drive on the left in Japan. That's not a problem for me. I've driven on the "opposite side" of the road on many of my international trips. However, Japan had something that most other countries don't have. They have "bullet trains". The Japanese term for bullet train is "Shinkansen". I wanted to ride on a bullet train.
The 'beta' test.
About two years ago, I made a "pre-decision" trip to Japan with our son, J.J. That trip helped me understand more about what it takes to move around Japan. I was convinced I could navigate the subway and train system of Japan. I wouldn't need a rental car.
Gentlemen start your travel plans.
On Sunday morning of this trip, my adventure began. I would first catch the subway at the Sakae station a few blocks from my hotel. You can definitely get your exercise using the subway and trains in Japan. Often it is a very long walk from one connecting point to the next. It's easy to walk a couple of miles or more during the day when riding this type of public transportation.
Once I left the subway I would board a train. By the way, the subway "trains" run underground and the "trains" run about ground. The first train left Nagoya Station for a one-hour ride out into the Japanese countryside. The folks at www.tripadvisor.com had given me very complete instructions on where to switch trains so I could get to the Suzuka Circuit. I even found a link on the internet that told me how to make the 15-20 minute walk from the Suzukasakitto-Ino train station to the racetrack.
Saying is easier that doing.
However, it is much easier to "plan" a travel itinerary than it is to execute it. The further my first train got out into the Japanese countryside the more I began to worry. I kept looking for my stop at "Kawarada". At this point the "train stations" weren't much more than a small shelter at the outskirts of each small Japanese town. I feared that if I had missed the stop there would be no time to correct my error and see the race. At just a stop or two before I was ready to press the "panic button" the Kawarada station came into view. I was happy to see that!
As Kawarada I would need to change trains. A task as simple as that sounds would prove to be somewhat difficult. When I left the train I had been riding for more than an hour, there wasn't anybody or anything to tell me in English what was going on. There were no train employees at this rural stop. There wasn't much of anything.
I was about to find my savior.
I did find a small building measuring about 10' by 10' where passengers could seek some shelter. In that little building were two men and a small boy. At first I didn't say anything to them. I looked around for some visual clue as to what I should do next. There was NOTHING in English.
I looked at the two men sitting in the crude train station stop. At this point, I had no choice. I tried to speak to them in English. They didn't speak my language and I didn't speak theirs. I mentioned something about "GT races" and one of the fellows looked up and smiled. He simply said back to me "GT races". That was music to my ears.
This fellow was going to the "GT races" just as I was. I was lucky to run into him. He was waiting for the train to the races. As it turned out he led me across the tracks under a tunnel and up a tall stairway. The train to near where the races were to be held was on the opposite side of the tracks. If I hadn't found this gentleman I likely would not have made it to the race.
As we walked to the other side of the tracks, we didn't say a word to each other. Just the two of us waited about 20 minutes for the train to come. While we waited I gave him my trackchasing business card. During my prep for this trip, I came across an instructional video on how to exchange business cards. The video has well over 100,000 views! Take a look:
How to exchange business cards in Japan  
My new Japanese friend handled my card with care. He held it buy the edges as a sign of respect and studied it for more than a minute. I doubt he understood any of the English words on my card. Nevertheless, he looked at the card for a very long time and delicately placed it in his shirt pocket. Yes, the Japanese have a very respecting culture.
When it was time to board the train to Suzuka, my friend made sure I got on. I didn't have a ticket to board the train, but I figured I could solve that detail later. The train was small, just one car and only about 40-50 feet long. It looked as if several other passengers were going to the races as well. When it was time to get off the train, I noticed that people paid the conductor. I did as well.
I was in good hands.
My new Japanese friend kept his eye on me. We couldn't speak to each other, but I knew I was in good care. At this point I could have simply followed the crowd of people walking toward the track. Each time I stopped to take a picture, my friend slowed to make sure I didn't get lost. It was a cold (50 degrees) and cloudy day with blustery winds and a strong thread of rain. I wasn't worried about the race being rained out. They race in the rain here. It just wasn't going to be that comfortable spectating if the weather got much worse.
After a strong 20-minute walk my Japanese friend and I reached the Suzuka Circuit ticket booth. Although, like the baseball game, they would have a large crowd, it seemed as if everyone had purchased their tickets in advance. This is where I parted company with my friend, never to see him again. We both bowed toward each other and shook hands.
What seemed somewhat odd to me was that our grandfathers were likely trying to kill each other some 65-70 years ago. Times have changed. l love the Japanese people. They are part of such a clean, well-behaved respectful culture.
Six thousand, five hundred of any currency seemed like a lot to pay for a race ticket.
My race ticket would cost me six thousand five hundred Japanese Yen (about $72 U.S.). Fortunately, they accepted credit cards as would the souvenir sellers later in the day.
The race wouldn't be starting until 2 p.m.   I had arrived at 10:30 a.m. I had plenty of time to explore the Suzuka Circuit. This circuit was initially designed as a Honda test track back in 1962. It is one of the few circuits to have a figure 8 layout. That means the track crosses over itself.
Is the Suzuka Circuit a closet figure 8 track?
Normally in the world of trackchasing, any track that crosses over itself is classified as a figure 8 track. I checked with trackchasing commissioner, Will White, in advance of my attendance at the Suzuka Circuit. I wanted to know if I was seeing a road course or a figure 8 track. Since the track crosses over itself with an elevation, Mr. White informed me this track would count as a road course. That was fine with me.
The Suzuka Circuit is one of the oldest remaining tracks of the Formula World Championship series. It is also a famous motorcycle racing circuit. You might not remember that NASCAR ran some exhibition Sprint Cup series races back in 1996 and 1997. Additionally, the Suzuka Circuit was one of the four tracks featured in the video game "Pole Position II".
These Japanese like to eat.
With more than three hours to "explore" my surroundings, I set about "seeing what I could see". Just like the baseball game at the Nagoya Dome, I was surprised to see so many food choices being offered to the circuit's racing fans. They had as many choices as the big NASCAR tracks do.
I first settled on what I think were rice balls stuffed with some seafood of some sort. I think these might have been "eel rolls". They were coated in a Japanese brown gravy of some sort. They were a bit on the "fishy" side for my tastes, but I ate all eight of them! It's amazing what a bottle of Coke Zero can wash down! Later in the morning I downed a large order of "lo mein". It was more like what one might find in an American Chinese restaurant. They were also featuring Indian (Gandhi) food as well as American style burgers and hot dogs.
This was a Japanese trackchasing first.
I am the only "amateur" trackchaser to ever see racing in Japan. We have more than 60 people who have seen more than 200 tracks. A few of those people are "professionals". That means they were paid to come to the racetrack either as drivers or journalists. There are no active drivers or journalists, by primary occupation in the top 20 of the worldwide rankings.
Can my fellow competitors handle chopsticks?
This brings me to a major concern. Everyone was eating with chopsticks at the track. Yes, 100% of the people were using chopsticks. I have never seen any trackchaser ranked in the top 20 actually eat with chopsticks. I tried to teach P.J. Hollebrand (ranked #10) to eat using these utensils. However, I don't think "stabbing" really counts in this endeavor. I can only ask that no fellow trackchaser attempt to trackchase in Japan without some chopstick training. One can only imagine what it would do to the hobby's image to see a trackchaser eating with his/her fingers. Of course, a trackchaser could bypass the local cuisine entirely but then what would be the purpose to traveling to Japan?
My "sightseeing" continued with some souvenir shopping at the Suzuka Circuit. Folks who didn't get something from the Japanese Central League baseball game scored at the Suzuka Circuit. Unfortunately, they didn't have anything in my size.
I had the best view.
My final activity before the race began was to ride the huge Ferris wheel from the Motopia Theme Park. The park sits adjacent to the race circuit. For just 500 yen I was able to get some great views of the Suzuka Circuit.
The trip had reached its crescendo.
It was race time now. All of the planning and travel and sightseeing was about to come to fruition in the form of trackchasing country #38. As soon as the green flag dropped Japan was "in the books".
The Suzuka Circuit is a long asphalt road course. It measures 3.65 miles in length and has 17 turns. That's several more turns than most road courses have. I settled on an unreserved seat overlooking turns 16 and 17 as well as the start/finish line.
I'll never understand the attraction.
There is one thing that I have never understood about road racing. Frankly, I don't think I will ever understand it. From my position I think I could see more of the track that at any other location around the circuit that I visited this afternoon. Nevertheless, despite being able to see "a lot" of the track, I estimate I could still see less than 25% of the entire course.
In baseball, they call a seat "obstructed" if there's a pole between you and the field. Normally, it's not that difficult to see most of the field even when a 12" pole is in front of you. If that's an "obstructed" seat in baseball then what would you call a seat where 75% of the action was out of view. I would simply print the words, "Oh, my!" on the ticket!
The Super GT racing group was formed in 1994. It was formed for the same reason most racing groups come into existence. Their purpose was to create competitive racing by keeping costs in line by limiting power and imposing weight penalties on race winners. These are the same restrictions I've been recommending in the hobby of trackchasing for years but without any visible success.
This group races about ten times per year at tracks all over Japan and once a year in Malaysia. Two classes, GT 500 and GT 300, race at the same time. Today the classes were separated by several seconds at the start. Once they are racing for a while it's difficult to tell one class from another. A GT 500 car is capped at 500 horsepower and the GT 300 class is limited to 300 horsepower. By way of comparison, a NASCAR Sprint Cup engine generates more than 700 horsepower.
What was going on?
It was somewhat difficult for me to understand exactly what was going on at today's race. I knew a couple of things. First, the race would begin at 2 p.m. Then when the green flag dropped the cars started moving around the track faster!
Although the P.A. system was robust, the commentary was entirely in Japanese except for one unique comment just before the start of the race. The announcer said something to the effect of, "Ladies and gentlemen, boys and girls sit back and enjoy the Super GT racing". That was it for the English. I hadn't heard anyone speak English in three days. Maybe I daydreamed this part….but I don't think so.
Carol was right about the umbrella.
At the beginning of the race, it rained off and on. Carol had encouraged me to bring an umbrella. Although I had my broad brimmed "Tilley" golf hat with me, the umbrella would give me protection in the event of a downpour. It was also very windy. This was definitely the worse weather day of my five-day trip.
Soon, with the commentary entirely in Japanese and only being able to see at most 25% of the track I began to get restless. As this point I went exploring. One of the best things about road course racing is that you can roam all over the place. At the time, I didn't know the course was nearly four miles long. As soon as I began to walk the perimeter it dawned on me that this was one big circuit.
Pictures, pictures, pictures.
Everywhere I went I took pictures. The Japanese take a lot of photos too.  I figured that if you can't get to the Suzuka Circuit this year, you might like to have a good look at the place from behind the lens of my Olympus camera. I hope you'll be satisfied with what I've provided.
I tried to walk around the entire track. However, I came across a locked gate that stopped me when I was about two-thirds of the way around. Nevertheless, from various elevations I think I saw about 80-90% of the entire course.
After the race was finished, I began the long walk back to the train station. When I was about 200 yards from the boarding area, I saw a train departing. As I got closer to the platform I asked the station agent if that train had been heading toward Nagoya. He told me it was and that the next one wouldn't be along for another hour. Ouch!
My iPhone to the rescue.
I sat down to wait. Before coming to Japan I had downloaded my preferred train schedules onto my iPhone. Just for the fun of it, I showed the trained schedule on my phone to the agent. His eyes lit up as he noticed what I was trying to do. Just at that moment another two-car train showed up on the other side of the tracks heading in the opposite direction.
The agent recognized that train as the one I needed to be on. That seemed odd to me because it looked to be going in the wrong direction. By now the agent was yelling something at me in Japanese and frantically waving his arms. He wanted me on that train!
Run, Forest, Run!
He wanted me to run for the train. That meant flying down some 50 steps with camera bag, umbrella and several sacks of souvenirs. Then I had to run another 100 yards and up 50 more steps. Yes, I was thinking heart attack too!
Huffing and puffing at a rate greater than I experience on my elliptical trainer at home, I made the train. Again, I didn't have a ticket and really wasn't sure where this train was headed. Surprisingly, the all Japanese group on this train took very little notice of a huffing and puffing tall white man invading their space. I quickly sat down and surveyed my situation.
I wanted to get to Nagoya, about an hour and a half away. If I truly were riding a train in the wrong direction I was getting further away by the minute rather than closer. There were printed train schedules on the train, but you guessed it, the information was all in Japanese. I rode this train for about 30 minutes.
As luck would have it, I noticed the stop I needed coming up. Outstanding! It wasn't long before I was headed back to Nagoya. It had been a long day. Once again I had walked about ten miles in cooler, windy and rainy weather. That can take it out of you. I decided on dinner in the Sakae subway station. There I had a gourmet meal of Japanese noodles with peppers and mushrooms. It was one of the best meals of the trip.
It had been quite a day.
Yes, it had been quite a day. Despite all of the pre-planning I had put into the logistics, the plan still needed tweaking during the day. That's O.K. That's what makes a trip fun. I can truly say I never had a real "conversation" with a single soul during the entire trip. I never ran across a single person (except those Nigerian guys who wanted me to "take a look" back in Tokyo) who spoke enough English to carry on a full conversation with. Nevertheless, the trip met and exceeded my imagination and expectation.
Day 6 – Monday.
It was time to head home.
Today I would head back to the states. Every day of this trip had some major attraction for me. Thursday/Friday had me experiencing a "capsule" hotel. Saturday I saw a professional baseball game in a foreign environment. Sunday was reserved for auto racing in my 38th different country. Today, Monday, I would ride a Japanese "bullet" train for the very first time. I was only in Japan for five days, but it was a full five days.
Another 'bucket' list item was in the books.
I might say that my bullet train experience wasn't as exciting as I thought it would be. I'm not sure what I was expecting. How would I describe my bullet train ride? I guess I would say it was like "riding on a very fast train"! Maybe I had been on so many trains (both above and below ground) this week that the thrill of riding a bullet train just wasn't there.
Nevertheless, I can say I did it! I had a window seat and took as many pictures as one could from a train traveling past the countryside at nearly 200 M.P.H.
The Japanese take time out for leisure.
I was surprised at how much leisure time was being enjoyed by the Japanese. I think of Americans as really enjoy leisurely pursuits as well. One of the things I notice most in my international travels is, seemingly, the lack of outdoor recreational opportunities in most of the countries I visit. That's not the case in Japan.
Even though it was Monday morning, I saw several baseball games going on with teams in full uniforms. There were folks out in the rural areas bicycling along well-form bike paths. Golfers were beating balls at several driving ranges and I watched kids playing soccer.
Japan is impressive.
Overall, I was most impressed with Japan. The place is picture perfect clean. There is almost no graffiti and virtually no homeless and derelict looking citizens. You aren't likely to find a more respectful and polite society. Although I didn't look like them and probably didn't act like they thought I should, whenever I stopped someone to ask them a question, they always tried to help me. I did have a couple of folks send me off in the wrong direction but I attribute that to the language barrier more than anything else. If I had to live outside the United States, Japan would be high on my list of potential replacements.
The 10-hour flight home was uneventful. That's the way I like it. I left Japan at 4:30 p.m. on Monday and landed in Los Angeles at 10 a.m. on Monday. That's what a 16-hour time change will do for you. I had a wonderful trip. I always do. I'll take three weeks off for a major golf outing with my college fraternity brothers along with some R&R time in Hawaii. When I come back I'll be well rested and ready for …… you guessed it, more international travel.
Thanks for reading about my trackchasing,
Randy Lewis
Alberta's #1 Trackchaser
A man in love mistakes a pimple for a dimple.
TRAVEL DETAILS
AIRPLANE
Los Angeles, CA (LAX) – Tokyo, Japan (NRT) – 5,449 miles
TRAIN/SUBWAY
Narita – Shinjuku R/T – 74 miles
AIRPLANE
Tokyo, Japan (NRT) – Nagoya, Japan (NGO) – 197 miles
BULLET TRAIN/TRAIN/SUBWAY
TRAIN/SUBWAY
All over Japan – 53 miles
Nagoya, Japan – Tokyo, Japan – 197 miles
Tokyo, Japan – Narita International Airport – 37 miles
AIRPLANE
Tokyo, Japan (NRT) – Los Angeles, CA (LAX) – 5,449 miles
Total Air miles – 11,295 (3 flights)
Total Rental Car miles – 0 (0 rental cars)
Total train/subway miles – 361 (lots of train/subway rides)
Total auto, air miles, train miles traveled on this trip – 11,656 miles
TRACK ADMSSION PRICES:
Suzuka Circuit – $72
Total racetrack admissions for the trip – $72
LIFETIME TRACKCHASER COMPARISONS 
There are no trackchasers currently within 200 tracks of my lifetime total.
Randy Lewis, San Clemente, California – 1,530
Ed Esser, Madison, Wisconsin – 1,262
Guy "The Kid" Smith, Effort, Pennsylvania – 1,255
Official end of RANLAY Racing Trackchaser Report
THE COUNTRY LIST
#38!! 
RLR – Randy Lewis Racing Lifetime 
Trackchasing Countries

# 1 – UNITED STATES OF AMERICA – Peoria Speedway (Mt. Hawley, oval)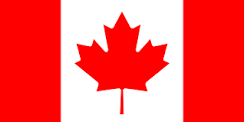 # 2 – CANADA – Cayuga Speedway (oval) – Track #174, Nelles Corner, Ontario, Canada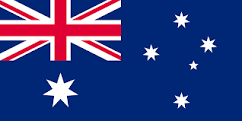 # 3 – AUSTRALIA – Parramatta City Raceway (oval) – Track #180, Granville, New South Wales, Australia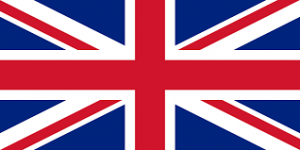 # 4 – UNITED KINGDOM – Northhampton International Raceway (oval) – Track #378, Northhampton
# 5 – NETHERLANDS – Driesum Racetrack (oval) – Track #839, Driesum

# 6 – BELGIUM – Bellekouter oval (oval) – Track #841, Affligem

# 7 – FRANCE – Circuit de Croix en Ternois (road course) – Track #843, Saint-Pol sur-Ternoise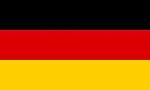 # 8 – GERMANY – Nurburgring (road course) – Track #844, Nurburg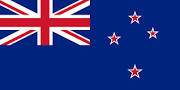 # 9 – NEW ZEALAND – Western Springs Speedway (oval) – Track #1,134, Western Springs

# 10 – MEXICO – Triovalo Bernardo Obregon (oval) – Track #1,281, Tiajamulco de Zuniga, Jalisco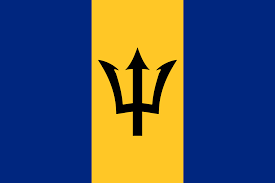 # 11 – BARBADOS – Bushy Park Racing Circuit (road course) – Track #1,296, Bushy Park

# 12 – THAILAND – Bira Circuit (road course) – Track #1,300, Pattaya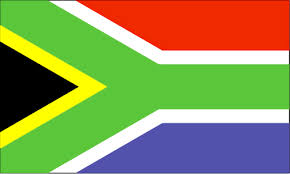 # 13 – SOUTH AFRICA – Durban Grand Prix (road course) – Track #1,315, Durban, KwaZulu-Natal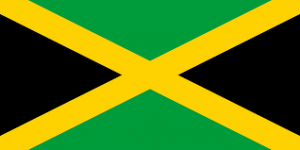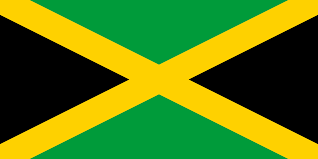 # 14 – JAMAICA – Dover Raceway (road course) – Track #1,322, Brown's Town St. Ann

# 15 – SWEDEN – Sturup Raceway (road course) – Track #1,335, Malmo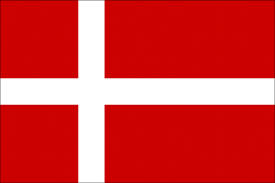 # 16 – DENMARK – Ring Djursland (road course) – Track #1,336, Tirstrup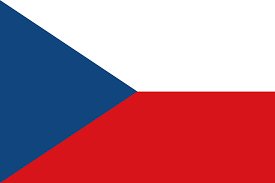 # 17 – CZECH REPUBLIC – Automotodrome BRNO (road course) – Track #1,381, Brno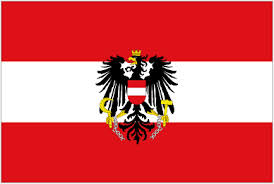 # 18 – AUSTRIA – Lambrechten Stock Car Track (road course) – Track #1,382, Lambrechten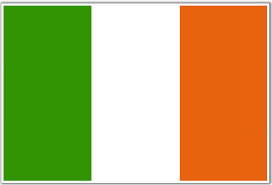 # 19 – IRELAND – Tipperary International Raceway (oval) – Track #1,388, Rosegreen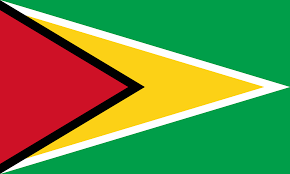 # 20 – GUYANA – South Dakota Circuit (road course) – Track #1,390, Timehri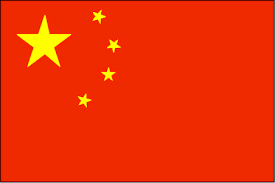 # 21 – CHINA – The Guia Circuit (road course) – Track #1,392, Macau

# 22 – COSTA RICA – Autodromo La Guacima (road course) – Track #1,398, La Guacima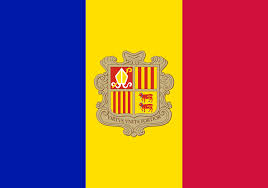 # 23 – ANDORRA – Grandvalira Circuit (road course) – Track #1,404, Port d'Envalira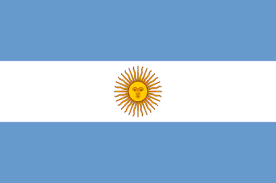 # 24 – ARGENTINA – Circuito Efren Chemolli (oval) – Track #1,406, Buenos Aires, Argentina

# 25 – QATAR – Losail International Circuit (road course) – Track #1,408, Doha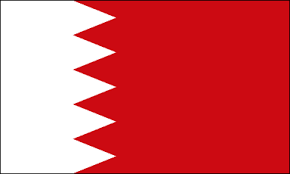 # 26 – BAHRAIN – Bahrain International Circuit (road course) – Track #1,410, Sakhir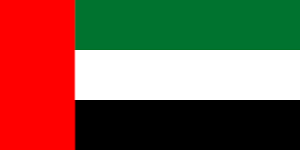 # 27 – UNITED ARAB EMIRATES – Dubai Autodrome (road course) – Track #1,411, Dubai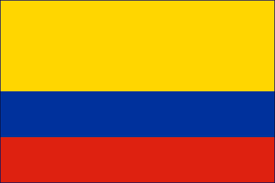 # 28 – COLOMBIA – Autodromo de Tocancipa (road course) – Track #1,415, Tocancipa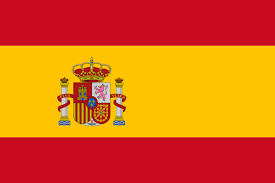 # 29 – SPAIN – Motorland Aragon (road course) – Track #1,416, Alcaniz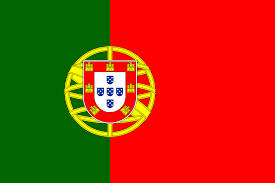 # 30 – PORTUGAL – Circuto de Murca (road course) – Track #1,417, Murca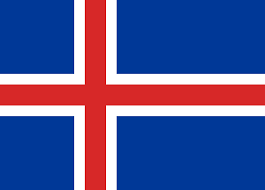 # 31 – ICELAND – Kapelluhraum (road course) – Track #1,420, Hafnafjorour

# 32 – HUNGARY – Hungaroring (road course) – Track #1,426, Mogyorod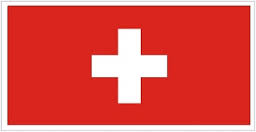 # 33 – SWITZERLAND – Hock Ybrig (road course) – Track #1,427, Hoch Ybrig

# 34 – ITALY – Vighizzolo d'Este Stock Car Track (road course) – Track #1,428, Vighizzolo d'Este

# 35 – DOMINICAN REPUBLIC – Autodromo Mobil 1 (road course) – Track #1,515, Santo Domingo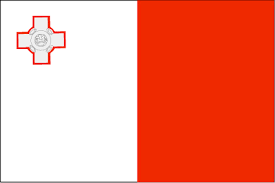 # 36 – MALTA – Ta'Qali Race Track (road course) – Track #1,521, Ta'Qali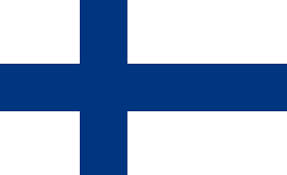 # 37 – FINLAND – Lake Pidisjarvi Ice Track (road course) – Track #1,524, Nivala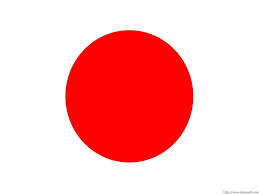 # 38 – JAPAN – Suzuka Circuit (road course) – Track #1,530, Suzuka
The 'International Big 5' standings.
I spend a good deal of time planning each international trackchasing adventure. It truly is a labor of love. As you can see from the above list of countries where I have trackchased, I got a relatively slow start with my foreign travels.
I guess you could say I have been on a bit of an "international kick" recently. During the last 30 months, I have added 29 trackchasing countries to my list. I just can't get that "international itch" out of my system. Some of you are part of my "international" only Trackchaser Report distribution list. You receive a Trackchaser Report each time I visit a new country to see racing. I hope you're prepared to receive a few more in the not too distant future. Here are the current international trackchasing standings as measured by total countries seen for trackchasing purposes.
Roland Vanden Eynde, Vilvoorde, Belgium – 44
Randy Lewis, San Clemente, California USA – 38
Will White, Quakertown, Pennsylvania USA – 23
Carol Lewis, San Clemente, California USA – 20
Chris Economaki, Charlotte, North Carolina USA – 19
JAPANESE – FAST FACTS*
Japan is an island country in East Asia. Located in the Pacific Ocean, it lies to the east of the Sea of Japan, China, North Korea, South Korea and Russia, stretching from the Sea of Okhotsk in the north to the East China Sea and Taiwan in the south. The characters, which make up Japan's name mean "sun-origin", which is why Japan is sometimes referred to as the "Land of the Rising Sun".
Japan is an archipelago of 6,852 islands. The four largest islands are Honshū, Hokkaidō, Kyūshū and Shikoku, together accounting for 97% of Japan's land area. Most of the islands are mountainous, many volcanic; for example, Japan's highest peak, Mount Fuji, is a volcano. Japan has the world's tenth-largest population, with about 128 million people.
A major power, Japan has the world's second-largest economy by nominal GDP and the third largest in purchasing power parity. It is also the world's fourth largest exporter and fifth largest importer. It is also the only Asian country in the G8 and is currently serving as a non-permanent member of the UN Security Council. Although Japan has officially renounced its right to declare war, it maintains a modern and extensive military force, which is employed in self-defense and peacekeeping roles. It is a developed country with very high living standards (10th highest HDI). Japan has the highest life expectancy of any country in the world (according to both the UN and WHO estimates) and the third lowest infant mortality rate.
HISTORY
The first signs of occupation on the Japanese Archipelago appeared with a Paleolithic culture around 30,000 BC, followed from around 14,000 BC by the Jōmon period, a Mesolithic to Neolithic semi-sedentary hunter-gatherer (possibly Ainu) culture of pit dwelling and a rudimentary form of agriculture.
Jumping ahead………
The early twentieth century saw a brief period of "Taishō democracy" overshadowed by the rise of expansionism and militarization. World War I enabled Japan, which joined the side of the victorious Allies, to expand its influence and territorial holdings. Japan continued its expansionist policy by occupying Manchuria in 1931. As a result of international condemnation for this occupation, Japan resigned from the League of Nations two years later. In 1935, local assemblies were established in Taiwan. In 1936, Japan signed the Anti-Comintern Pact with Nazi Germany, joining the Axis powers in 1941. In 1941, Japan signed the Soviet–Japanese Neutrality Pact with Soviet Union, respecting both Manchukou and Mongolian People's Republic territories.
In 1937, the Empire of Japan invaded other parts of China, precipitating the Second Sino-Japanese War (1937–1945). In 1940, the Empire then invaded French Indochina, after which the United States placed an oil embargo on Japan. On December 7, 1941, Japan attacked the United States naval base in Pearl Harbor and declared war on the United States, the United Kingdom and Netherlands. This act brought the United States into World War II and, on December 8, these three countries declared war on Japan. After the atomic bombings of Hiroshima and Nagasaki in 1945, along with the Soviet Union joining the war against it, Japan agreed to an unconditional surrender of all Japanese forces on August 15 (Victory over Japan Day).
The war cost Japan and countries part of the Greater East Asia Co-Prosperity Sphere millions of lives and left much of the country's industry and infrastructure destroyed. The Allied powers repatriated millions of ethnic Japanese from colonies throughout Asia. The International Military Tribunal for the Far East, was convened by the Allies (on May 3, 1946) to prosecute some Japanese leaders for war crimes. However, all members of the bacteriological research units and members of the imperial family involved in the conduct of the war were exonerated from criminal prosecutions by the Supreme Commander of the Allied Forces.
In 1947, Japan adopted a new pacifist constitution emphasizing liberal democratic practices. The Allied occupation ended by the Treaty of San Francisco in 1952 and Japan was granted membership in the United Nations in 1956. Japan later achieved spectacular growth to become the second largest economy in the world, with an annual growth rate averaging 10% for four decades. This ended in the mid-1990s when Japan suffered a major recession. Positive growth in the early twenty-first century has signaled a gradual recovery.
GOVERNMENT AND POLITICS
Japan is a constitutional monarchy where the power of the Emperor is very limited. As a ceremonial figurehead, he is defined by the constitution as "the symbol of the state and of the unity of the people". Power is held chiefly by the Prime Minister of Japan and other elected members of the Diet, while sovereignty is vested in the Japanese people. The Emperor effectively acts as the head of state on diplomatic occasions. Akihito is the current Emperor of Japan. Naruhito, Crown Prince of Japan, stands as next in line to the throne.
FOREIGN RELATIONS AND MILITARY
Japan maintains close economic and military relations with its key ally the United States, with the U.S.-Japan security alliance serving as the cornerstone of its foreign policy. A member state of the United Nations since 1956, Japan has served as a non-permanent Security Council member for a total of 19 years, most recently for 2009 and 2010. It is also one of the G4 nations seeking permanent membership in the Security Council.
ADMINISTRATIVE DIVISIONS
Japan consists of forty-seven prefectures (states?), each overseen by an elected governor, legislature and administrative bureaucracy. Each prefecture is further divided into cities, towns and villages.
GEOGRAPHY
Japan is a country of over three thousand islands extending along the Pacific coast of Asia. The main islands, running from north to south, are Hokkaidō, Honshū (the main island), Shikoku and Kyūshū. The Ryukyu Islands, including Okinawa, are a chain of islands south of Kyushū. Together they are often known as the Japanese Archipelago.
About 70% to 80% of the country is forested, mountainous, and unsuitable for agricultural, industrial, or residential use. This is because of the generally steep elevations, climate and risk of landslides caused by earthquakes, soft ground and heavy rain. This has resulted in an extremely high population density in the habitable zones that are mainly located in coastal areas. Japan is one of the most densely populated countries in the world.
The climate of Japan is predominantly temperate, but varies greatly from north to south. The highest temperature ever measured in Japan—40.9 °C (105.6 °F)—was recorded on August 16, 2007.
ECONOMY
From the 1960s to the 1980s, overall real economic growth has been called a "Japanese miracle": a 10% average in the 1960s, a 5% average in the 1970s and a 4% average in the 1980s. Growth slowed markedly in the 1990s during what the Japanese call the Lost Decade, largely because of the after-effects of Japanese asset price bubble and domestic policies intended to wring speculative excesses from the stock and real estate markets. Government efforts to revive economic growth met with little success and were further hampered by the global slowdown in 2000. The economy showed strong signs of recovery after 2005. GDP growth for that year was 2.8%, with an annualized fourth quarter expansion of 5.5%, surpassing the growth rates of the US and European Union during the same period.
As of 2009, Japan is the second largest economy in the world, after the United States, at around US$5 trillion in terms of nominal GDP and third after the United States and China in terms of purchasing power parity. Banking, insurance, real estate, retailing, transportation, telecommunications and construction are all major industries. Japan has a large industrial capacity and is home to some of the largest, leading and most technologically advanced producers of motor vehicles, electronic equipment, machine tools, steel and nonferrous metals, ships, chemicals, textiles and processed foods. The service sector accounts for three quarters of the gross domestic product. Japan ranks 12th of 178 countries in the Ease of Doing Business Index 2008 and it has one of the smallest governments in the developed world. Japanese variant of capitalism has many distinct features. Keiretsu enterprises are influential. Lifetime employment and seniority-based career advancement are relatively common in Japanese work environment.
INFRASTRUCTURE
As of 2005, one half of energy in Japan is produced from petroleum, a fifth from coal, and 14% from natural gas. Nuclear power produces a quarter of Japan's electricity. Japan's road spending has been large. The 1.2 million kilometers of paved road are the main means of transportation. Japan has left-hand traffic. A single network of high-speed, divided, limited-access toll roads connects major cities and are operated by toll-collecting enterprises. New and used cars are inexpensive. Car ownership fees and fuel levies are used to promote energy-efficiency. However, at just 50% of all distance travelled, car usage is the lowest of all G8 countries.
Dozens of Japanese railway companies compete in regional and local passenger transportation markets; for instance, 7 JR enterprises, Kintetsu Corporation, Seibu Railway and Keio Corporation. Often, strategies of these enterprises contain real estate or department stores next to stations. Some 250 high-speed Shinkansen trains connect major cities. Japanese trains are known for their punctuality.
There are 173 airports and flying is a popular way to travel between cities. The largest domestic airport, Haneda Airport, is Asia's busiest airport. The largest international gateways are Narita International Airport (Tokyo area), Kansai International Airport (Osaka/Kobe/Kyoto area) and Chūbu Centrair International Airport (Nagoya area). The largest ports include Nagoya Port.
DEMOGRAPHICS
Japan's population is estimated at around 127.3 million. Japanese society is linguistically and culturally homogeneous with small populations of foreign workers. Japan has one of the highest life expectancy rates in the world, at 81.25 years of age as of 2006. The Japanese population is rapidly aging, the effect of a post-war baby boom followed by a decrease in births in the latter part of the twentieth century. In 2004, about 19.5% of the population was over the age of 65. The changes in the demographic structure have created a number of social issues, particularly a potential decline in the workforce population and increases in the cost of social security benefits such as the public pension plan. Many Japanese youth are increasingly preferring not to marry or have families as adults. Japan's population is expected to drop to 100 million by 2050 and to 64 million by 2100. Demographers and government planners are currently in a heated debate over how to cope with this problem. Immigration and birth incentives are sometimes suggested as a solution to provide younger workers to support the nation's aging population.
Japan suffers from a very high suicide rate. In 2009, the number of suicides exceeded 30,000 for the twelfth straight year. Suicide is the leading cause of death for people under 30.
RELIGION IN JAPAN
The highest estimates for the number of Buddhists and Shintoists in Japan is 84–96%, representing a large number of believers in a syncretism of both religions. However, these estimates are based on people with an association with a temple, rather than the number of people truly following the religion. Professor Robert Kisala (Nanzan University) suggests that only 30 percent of the population identify themselves as belonging to a religion.
LANGUAGES IN JAPAN
More than 99% of the population speaks Japanese as their first language. Chinese-based words make up 49.1% of the total vocabulary, indigenous words are 33.8% and other loanwords are 8.8%. The writing system uses kanji (Chinese characters) and two sets of kana (syllabaries based on simplified Chinese characters), as well as the Latin alphabet and Arabic numerals. Most public and private schools require students to take courses in both Japanese and English.
EDUCATION AND HEALTH
Since 1947, compulsory education in Japan consists of elementary school and middle school, which lasts for nine years (from age 6 to age 15). Almost all children continue their education at a three-year senior high school, and, according to the MEXT, about 75.9% of high school graduates attend a university, junior college, trade school, or other post-secondary institution in 2005.
Japan's education is very competitive, especially for entrance to institutions of higher education. The two top-ranking universities in Japan are the University of Tokyo and Kyoto University. The Programme for International Student Assessment coordinated by the OECD, currently ranks Japanese knowledge and skills of 15-year-olds as the 6th best in the world.
In Japan, healthcare services are provided by national and local governments. Payment for personal medical services is offered through a universal health care insurance system that provides relative equality of access, with fees set by a government committee. People without insurance through employers can participate in a national health insurance program administered by local governments. Since 1973, all elderly persons have been covered by government-sponsored insurance. Patients are free to select physicians or facilities of their choice.
CULTURE AND RECREATION
Karaoke is the most widely practiced cultural activity. A November 1993 survey by the Cultural Affairs Agency found that more Japanese had sung karaoke that year than had participated in traditional cultural pursuits such as flower arranging or tea ceremonies.
SPORTS
Traditionally, sumo is considered Japan's national sport and it is a popular spectator sport in Japan. Martial arts such as judo, karate and modern kendō are also widely practiced and enjoyed by spectators in the country.
The professional baseball league in Japan was established in 1936. Today baseball is the most popular spectator sport in the country. One of the most famous Japanese baseball players is Ichiro Suzuki, who, having won Japan's Most Valuable Player award in 1994, 1995 and 1996, now plays for the Seattle Mariners of North American Major League Baseball. Prior to that, Sadaharu Oh was well-known outside Japan, having hit more home runs during his career in Japan than his contemporary, Hank Aaron, did in the United States.
Golf is also popular in Japan, as are forms of auto racing, such as the Super GT sports car series and Formula Nippon formula racing. Twin Ring Motegi was completed in 1997 by Honda in order to bring IndyCar racing to Japan.
Japan hosted the Summer Olympics in Tokyo in 1964. Japan has hosted the Winter Olympics twice, in Nagano in 1998 and Sapporo in 1972.
* Much of this info comes from my research at Wikipedia.
Official end of RLR – Randy Lewis Racing Trackchaser Report
This video shows you the Japan I saw on my third trip to the country.
.
.
Click on the links below to see my photo album of the adventuresome trip to Japan.
. 
.
.
.