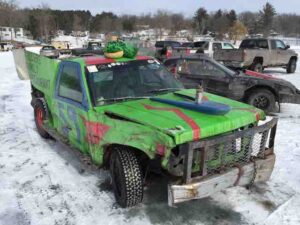 Greetings from Amery, Wisconsin
From the travels and adventures of the 
"World's #1 Trackchaser"
Lake Wapogasset Ice Oval – Lifetime Track #2,062
HighlightsThe EventVideosPhotos
Trackchasing promotes flexibility of mindset.
Search and reapply. The secret to a happy life.
.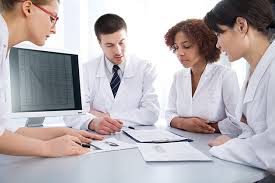 Thank goodness for the research staff at Randy Lewis Racing.
.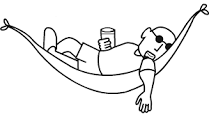 It is rarely a good idea to be in a rush or to be just plain lazy.
Was this luck or simply good detective work?
.
A happy wife makes for a happy life.
.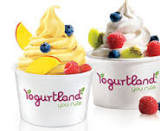 Free yogurt at Yogurtland!
.
Would you do this?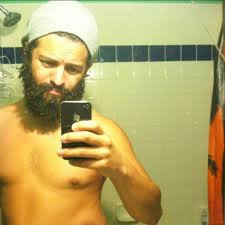 No one wants to come off as an unsophisticated individual.
.
Strategy. Constant strategy.
.
Could I find a local Trackchasing Tourist Attraction?
I could have been a Quaker!
.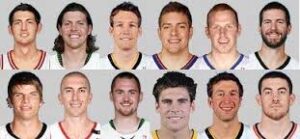 Where have all the short white basketball players gone?
Was I both an incompetent AND making incompetent decisions with other people's money?
.
How in the world did I find out about a place called Lake Wapogasset?
.
Wisconsin has some amazing lakeside bar and grilles.
Did you know we were having the sixth warmest winter in the history of recorded weather this year in the U.S.?
There was lots of continuous ice racing today.
.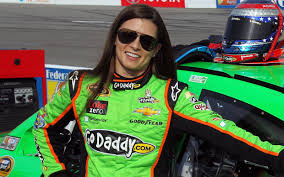 Is racing's term "powder puff" an outdated sexist term?
THE EVENT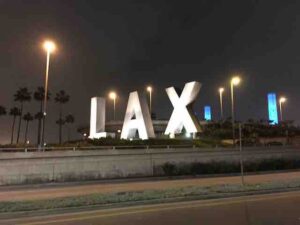 Trackchasing promotes flexibility of mindset.
I woke up Friday morning at home in San Clemente, California. I went to sleep in Minneapolis, Minnesota before heading out toward Lake Wapogasset in Amery, Wisconsin. This is how the day turned out.
This weekend was originally scheduled as a three-track three-day trip. I would fly from Los Angeles to Dallas to Minneapolis and back to Los Angeles.
However my trackchasing hobby makes me nothing if not flexible. I always have a plan. At the same time I am always open to new and better plans. As soon as I find a better plan I dump the old one.
Search and reapply. The secret to a happy life.
Let's look at the above paragraph. Most everyone reading this is not an active trackchaser. That doesn't mean that ideas and strategies that I employ in this hobby cannot be reapplied in everyday life. In my opinion it is never a good idea to be wedded to a single plan. It is better to be linked to the plan with the idea that when a better plan comes along it can be evaluated and accepted if warranted. Make sense?
In my corporate life this was called "Search and reapply". There were certainly a number of things I didn't care for working in "Corporate America". However, there were so many systemic things that became ingrained into my persona that I am more than grateful to have been a corporate guy.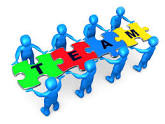 The basic premise of "Search and reapply" is to use someone else's idea as your own. This wasn't being selfish. Every one was on the SAME team. However, in the Procter & Gamble organization we had so many smart and talented people. The concept of search and reapply meant there were hundreds of great ideas being thought up all the time. The smartest of the bunch took those ideas and modified them if necessary to suit the purpose of the moment.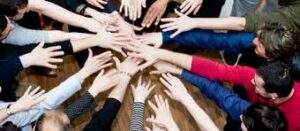 Thank goodness for the research staff at Randy Lewis Racing.
My research staff and Randy Lewis Racing and I use a number of methods to help identify which tracks may fit into my trackchasing schedule. The Internet is very important. Tracks started using websites more than 10 years ago. Now many tracks are moving into Facebook in addition to a website. The smaller, sometimes once a year track, exclusively disseminate their information on Facebook.
Of course I like to have people contact whenever necessary as well. If I'm attending a major raceway and their website details the event information I feel comfortable going with that. For smaller tracks and once a year events it's usually better to talk to someone on the phone to get as many details as possible.
It is rarely a good idea to be in a rush or to be just plain lazy.
Sometimes if I get in a rush or if I'm just plain lazy I will accept what I find on the Internet and do no more research. However traveling a couple thousand miles or more based upon an Internet or Facebook entry can be risky.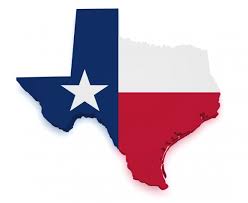 With this trip I was planning to catch a race Friday night in Wichita Falls, Texas. A few years ago I went to an indoor event at the J.R. Bridwell Agricultural Center Wichita Falls (track #1,629). They featured caged cart racing on that afternoon. I was surprised to see another race was scheduled in Wichita Falls, Texas this weekend featuring caged karts at an indoor arena.
The race organizer's website told me the racing would be at a building about a half mile from the building where I had originally seen racing indoors in Wichita Falls. I liked that idea. I put that event on my schedule a few weeks ago.
Was this luck or simply good detective work?
Earlier this week I went back to the Texas website to check on things. A few websites, probably far less than 10%, have some form of audio file attached to the home page of their website. I am normally not very interested in that type of message. Therefore most of the time the speakers on my computer are turned off.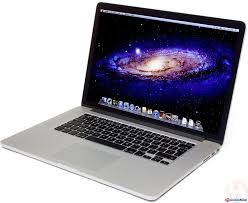 However on this occasion I happened to have the speakers on my MacBook Pro turned on. As I was browsing the Texas site I was listing to a radio like commercial on the site for this weekend's kart racing. The radio announcer excitedly told everyone that this week's indoor racing would be at the J.R. Bridwell Arena. Say what? Had my speakers been turned down as they normally are I would've missed that message.
What did that mean? It meant that I would have traveled to Dallas and then driven a couple of hours out to Wichita Falls to find myself at a trackchasing location I had previously visited. That would've been a bummer. As I've told you many times trackchasers rarely go back to a track they have visited before.
Was I lucky in finding out about this situation? Maybe. On the one hand if I had not stopped back for additional confirmation I would have wasted a trip to Texas. Why did I happen to have my computer's speaker on? You can be the judge on whether or not I was lucky or not.
With the above being the case my trackchasing trip would now be three days spent chasing two Wisconsin ice tracks. I would still fly to Minneapolis on Friday. Both Wisconsin tracks were located somewhat near Minneapolis-St. Paul. I expected to do less than 400 miles of driving for the entire weekend. In my world that's not very much.

A happy wife makes for a happy life.
On Thursday before my early Friday morning wake up call Carol and I went out to dinner and a movie. We do that nearly once a week. Additionally I'll take Carol out to eat several more times during the week. I just don't like to see her being a slave to the kitchen when eating a meal at home takes only 5-10 minutes. I enjoy the time we can spend together talking over a restaurant meal as well.

On this evening we would see "Still Alice" a movie about early onset Alzheimer's disease. In this particular story the woman, played by Julianne Moore, contracts the disease at age 50. Not only is the situation bad for her but for her family. Alzheimer's is a terrible way to go and I wouldn't wish it upon anyone.
Free yogurt at Yogurtland!
"Dinner" consisted of stopping at Yogurtland. Yogurtland is a fast expanding chain that allows you to fill up your own cup with any number of yogurt flavors and add your own toppings. They charge by the ounce. At our location it's $0.41 per ounce. The price varies by location all over the country. The MGM Grand Hotel in Las Vegas has the highest Yogurtland prices I've ever seen. We go there anyway.
We were attracted to Yogurtland tonight for one main reason. We had "won yogurt" at last week's UCLA basketball game. They have a promotion in the second half that lets UCLA fans win free yogurt if an opposing player misses two consecutive free throws. The fans go wild when the opposing players misses his first shot and ever wilder when he misses the second one!

If and when the player does miss two shots every fan in the house gets "yogurt". The coupon is only worth 3 ounces of yogurt, which won't get you very far. Nevertheless it's the conquest of winning that made us so happy to receive these coupons. Additionally Carol was willing to smuggle our yogurt into the movie theater. We could eat it as we watched. We were "golden" as we used to say back on the block.
FRIDAY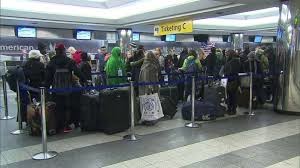 Would you do this?
My wake up call came Friday at 3:45 a.m. I was backing out of the driveway at 4:01 a.m. I was hoping to catch a 6:50 a.m. flight from Los Angeles to Minneapolis. I was surprised that, during the winter, the flights were so full. I would only get on if there were an open seat. Getting up at 3:45 a.m. when there is no guarantee of getting on the place is quite a commitment!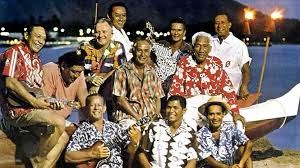 No one wants to come off as an unsophisticated individual.
Some of the passengers flying from Los Angeles to Minneapolis had flown overnight from Hawaii into Los Angeles. They were sporting bronze skin and wearing various forms of an Aloha wear. Please don't call the shirts "Hawaiian shirts". You don't want to offend any 50th staters or come off as an unsophisticated individual.
As is my custom I left with plenty of time to catch my flight. Long ago I decided it's better to leave 15-30 minutes early. That way if I catch an unexpected traffic jam or other delay I wont' have to worry about catching my flight. When I don't encounter any problems I'll stop at the Subway outlet near LAX to grab a sandwich. That sandwich serves as both breakfast and lunch normally, by the time I land into a Central or Eastern time zone location.
Today I was able to catch the first flight to Minneapolis even though I had standby plans to fly from Los Angeles to San Diego and then on the Minneapolis if necessary. I landed at the Minneapolis airport, likely my favorite U.S. airport, just before 1 p.m.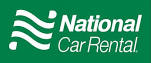 Strategy. Constant strategy.
I'm planning to fly standby for a flight on Sunday night leaving at about 6 p.m. I'll be returning my car on Sunday no later than 5 p.m. That meant I had to hang out at the airport today from 1 p.m. until 5 p.m. so I don't get charged for an extra day of rental car use. No one wants to pay for a full day of rental car expense when you might only have the car for 2-3 hours into that day.
I never worry about a layover in an airport. I always have several things to do to keep me busy. I finished the latter part of my 45-minute power walk in the MSP airport. I had powerwalked for 25 minutes from the airport parking garage to the terminal this morning. The great thing about powerwalking in an airport is there are plenty of places to walk and no one really notices what you're doing. Most people are in a hurry to get somewhere once they are at the airport. Therefore when I'm powerwalking I don't look much different than anybody else.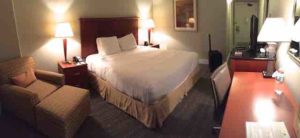 During my layover in the airport I used Priceline to get a Doubletree Hotel in Minneapolis. I paid just $48 UDS for a $99 (tonight) hotel room. Doubletree Hotels always provide their guests with a complimentary chocolate chip cookie upon check-in. However, they put walnuts in their cookies. Why would they do THAT?
Could I find a local Trackchasing Tourist Attraction?
Since I had arrived earlier in the day I was also interested in taking in a sporting event of some kind. I was really looking for a basketball game. Last year I saw the Minnesota Timberwolves play in the Target Center in downtown Minneapolis. I'm all about going to arenas for the first time and had little interest in returning for another twolves game.
I had another plan. I would try to find a college basketball game being played somewhere on a line between Minneapolis and Amery, Wisconsin site of tomorrow's ice racing.
Check out the "Trackchasing Tourist Attractions" section of this report to see if I was successful.
SATURDAY
My alarm woke me from a dead sleep at 8:30 a.m. Central time. I guess I was feeling the effects of getting up at 3:45 a.m. yesterday morning.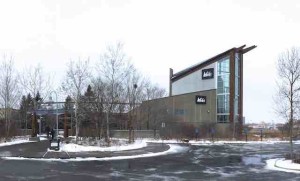 I had one Saturday morning errand to complete. I needed to stop at the local REI store. You all know that REI is an "outfitter" store along the lines of Cabela's. I was looking for a piece or two of winter apparel to add to my ice-racing wardrobe. It's a little late in the season for such an addition. Nevertheless I can use what I bought this weekend and then more often next year. The good thing about buying things from REI is that if I don't like them I can return them through the life of the product. Can you beat that?
After the races…..
TRACKCHASING TOURIST ATTRACTIONS
I very much enjoy the racing when I go on trackchasing trips. However, I am not the type of person who would feel the trip was complete if I simply left home, went to the race and came back home.
I do a good deal of traveling. I want to do my best to see the local area when I come for a visit. There are usually unusual attractions that one area is noted for more than any other locale. I want to see those places. I want to touch them and feel them. When I leave an area, I want to have memories of these special places that I call Trackchasing Tourist Attractions. I will remember those experiences long after the checkered flag has fallen on whatever race I have seen that day.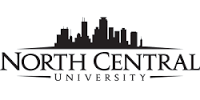 College basketball – North Central University (MN) vs. Crown College (MN) – Minneapolis, Minnesota
Information is power.
For today's Trackchasing Tourist Attraction I discovered the NCAA basketball website. This site summarizes all kinds of information including scheduled games for Division I, Division II and Division III basketball teams.
NCAA – All Divisions – Basketball Schedules
After extensive review of well over 200 games I settled on one in downtown Minneapolis. Along the way I learned where a lot of very obscure schools (to me anyway) were located.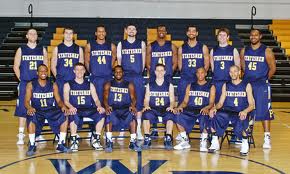 I could have been a Quaker!
In high school. I had basketball recruiting interest letters from William Penn College in Oskaloosa, Iowa (Yes! I would have been a Quaker) and Washington University in St. Louis, Missouri. However I knew I would never be playing in the NBA. I didn't want to go to a small no-name school just to play basketball. I figured if I went to a better known school for business I would have a much better chance of having a successful business career. That turned out to be the case. You can't do much better than Procter & Gamble.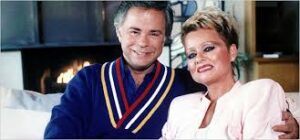 Jim and Tammi Bakker no less.
Tonight I would be seeing a game on the campus of North Central University. The Rams call Minneapolis their home. North Central is a small Pentecostal supported Christian school. You might know two of the more notable alumni. Do Jim and Tammi Bakker ring a bell?
North Central University is a member of the Upper Midwest Athletic Conference. Tonight they were playing one of their fellow conference teams in Crown College. Crown is located in St. Bonifacius, Minnesota an exurb of Minneapolis.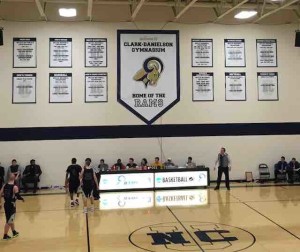 The Upper Midwest Athletic Conference hasn't exactly struck fear into the hearts of the basketball non-conference opponents this year. The conference leader, Northwestern (not the Big Ten Northwestern) has the best record against non-conference opponents at 4-6. Both Crown College and Bethany Lutheran are 0-11 when they play outside the conference.
I don't get the chance to watch much NCAA Division III basketball. Most of the games I do see live are with legendary 11-time NCAA championship UCLA Bruins.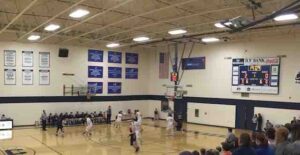 Where have all the short white basketball players gone?
In seeing tonight's game I now know where all of the short white basketball players play! They're playing in the Upper Midwest Athletic Conference. The quality of today's play was what you might find at a good high school basketball match where high school basketball is valued. It sort of looked like a couple of dormitory floors playing each other.
Nevertheless I enjoy a good competitive basketball game no matter the level. Crown College entered the game with a 3-20 record. However one of their three wins was against North Central University. North Central's record this year is 11 wins and 12 losses.
Tonight's gymnasium did not have as much seating as my high school venue at the East Peoria Community High School. Fans sat on only one side of the venue. I would estimate a couple hundred fans watched.
Halftime entertainment included a promotion that allowed fans to come out of the stands and attempt a half court shot. Anyone who made a shot received two concession items as their prize.
Was I both an incompetent AND making incompetent decisions with other people's money?
When our kids were in high school I ran the food concessions and was in charge of our halftime promotions at the varsity basketball games. I came up with the idea of offering a $2,000 cash prize to anyone who bought a $1 raffle ticket. All they had to do was make a shot from the free throw line furthest from the basket they were shooting at. Other members of the board were skeptical of this prize offering. After going to the gym and attempting a few of these long distance shots (without any success whatsoever) I assured the other board members we had nothing to worry about.
On the night of the "great promotion" three student's tickets were drawn at random. I didn't account for the idea that a student (maybe girls and good students) who obviously had no chance whatsoever at making a 75-foot shot might give their ticket to a hulky 6'6" "friend". After one kid hit the backboard and another kid hit the rim I just about #$%# my pants. You see we didn't have $2,000 in our treasury!
Tonight's game moved along much faster than normal. Why? There were no media timeouts! However when I watch a game on TV, for me, there are no media timeouts either. I fast-forward through all commercials.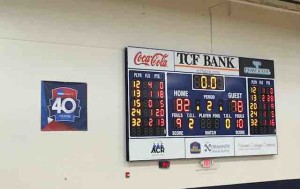 Based upon my high school results I think I could've been a pretty good Division III basketball player. I might be wrong on that but it doesn't matter to me. I THINK I could've been a pretty good Division III basketball player. Tonight's game was played in a competitive hard-fought manner. The Rams from North Central University prevailed 82-78. I enjoyed the game very much.
Following the game I had a hunger pang. I have never been known to ignore a hunger pang. Therefore, at past 10 p.m., I did something I almost never do. I stopped at Taco Bell. I don't want to confuse anyone. Not only do I not stop at Taco Bell after 10 p.m. I rarely if ever stop at Taco Bell. Tonight their "Triple Steak Stack" was really more flour tortilla and cheese than steak. Nevertheless it was tasty.
THE RACE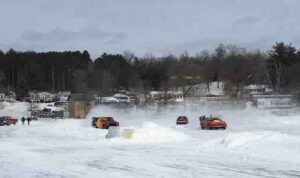 Lake Wapogasset Ice Oval – Amery, Wisconsin
How in the world did I find out about a place called Lake Wapogasset?
I had a short hour and a half drive up to Amery, Wisconsin. I would be seeing ice racing on Lake Wapogasset in Amery today. How do I discover these obscure ice-racing venues?
I have the biggest and the best trackchasing research department in the hobby. Howl do you think I made it to 70 different trackchasing countries?

Nevertheless from time to time I do pick up trackchasing information from other sources. For today's ice racing location and tomorrow's as well I noticed that Wisconsin chaser Jack Erdmann had gone ice racing at two places I'd never known about. Jack is one of only a couple of leading trackchasers whom I have never met. That's funny because it is rumored that Jack spent some time working for Procter & Gamble.
Sometimes I feel badly for some of these trackchasers that don't have the research capabilities I can lean on. However normally that feeling passes quickly. Nevertheless when I do pick up at tidbit of information from another source like I did today I like to fully recognize the source. Thank you Jack.
Wisconsin has some amazing lakeside bar and grilles.
When I reached the small town in Amery I figured I would stumble across a sign leading me to the track. That didn't happen. I knew the racing location was just off shore from the Waterside Bar and Grill in Amery.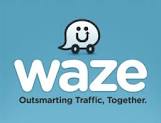 I did a quick Google search for the Waterside Bar and Grill's address. When I found it I plugged the address into my Waze GPS app and headed on out to Lake Wapogasset.
I must tell you I was a little concerned when I saw a sign for Balsam Lake. Why? A few years ago I had seen ice racing on Balsam Lake. However I was 99% sure that today's racing was at Lake Wapogasset and not Balsam Lake. After having seen as many tracks as I have it's a challenge to not mistakenly go back to a track I've already seen.
It is quite common for an ice-racing group to race on one lake this year and another one next year. They might change because of permits, and/or support from local taverns and restaurants. A lakeside bar can drum up a lot of winter business from an ice-racing group that races once a weekend during January and February in front of the bar.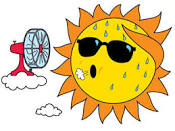 Did you know we were having the sixth warmest winter in the history of recorded weather this year in the U.S.?
Today's ambient temperature was 18°. There wasn't all that much wind. It actually felt quite comfortable. Maybe that's because I was fully layered.
From the shore I could see the ice-racing track. I've had some ice racing venues where I had to drive the better part of a mile onto the lake. Races were scheduled to begin at 12 noon. I actually arrived at about 12:20 p.m.. The driver's meeting was being conducted when I pulled onto the ice. I had not missed anything.
I would've liked to have attended the driver's meeting By the time I parked on the ice the meeting was just breaking up. There was no admission fee being charged. That is not unusual.
There were no amenities for spectators on the ice whatsoever. That meant no PA system, no concession stand and no bathrooms. However the Stateside Bar and Grill was only a nine iron away.

There was lots of continuous ice racing today.
From the pit board I noticed that each class would race in three heat races and a feature event. There were about 20 cars on hand. They were racing around a flat ice oval approximately 1/3-mile in distance.
I had three spectating choices. I could watch from my car. That would be the most comfortable option except it limited my ability to take photos and videos.
I could watch while roaming around the frozen lake. That was the best option for photographs. It was also the coldest choice. A final option, which is not always available, was watching from the landside bar and grill.
When it was time for me to make a "pit stop" I did spend about 15 minutes inside the bar. They had the Daytona NASCAR Xfinity series race on TV. Their picture windows offered up a great view of the ice-racing action. I settled down to a hot chocolate and Bailey's that really hit the spot.
Is racing's term "powder puff" an outdated sexist term?
Soon it was time to get back out onto the ice. I took some more photographs and videos including those of the "Powder-puff" races. Of course powder-puff races have been going on for a long time. That's when the ladies race. However in today's world the term "Powder-puff" has to be labeled as sexist. Nevertheless I'm here to report the news with not much judgment being offered. O.K., some judgment.
When I'm sitting in my car on a frozen lake with no track contacts and no PA system the ice-racing is fairly mundane. I prefer having some local contacts that will get me into an ice-racing vehicle. That's exciting.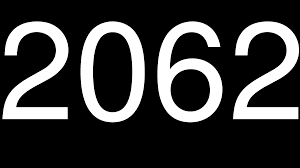 I was at the track for about 2 1/2 hours. That was plenty of time to spend at today's event. Lake Wapogasset will go down as track number 2,062.
This afternoon I was seeing my 70th ice-racing event. It would also give me 86 world ice-racing championship points. That's good enough to maintain my rank at the World's #1 ICE Trackchaser. That's not bad for a guy who averages more than 2,000 miles of one-way travel to each and every one of the ice-racing locations I visit.
Wisconsin

The Badger state
This afternoon I saw my 79th lifetime track in the Badger state, yes the Badger state. Some 19 of those 79 tracks have been ice tracks. I've seen more ice racing tracks in Wisconsin than in any other state, province or country.
Thanks for reading about my trackchasing,
Randy Lewis
World's #1 Trackchaser
Peoria Old Timers Racing Club (P.O.R.C.) Hall of Fame Member
Wisconsin sayings: Dem, Dat. Dis & Dere. Yous Guys/Yous. Up Nort'.
QUICK FACTS
AIRPLANE
Los Angeles, CA (LAX) – Minneapolis, MN (MSP) – 1,535 miles
RENTAL CAR #1
Minneapolis-St. Paul International Airport – trip begins
Amery, WI
TRACK ADMISSION PRICES:
Lake Wapogasset Ice Oval – No charge
LIFETIME TRACKCHASER COMPARISONS 
The three most important trackchasing comparisons to me are:
Total lifetime tracks seen
Total "trackchasing countries" seen
Lifetime National Geographic Diversity results
Total Lifetime Tracks
There are no trackchasers currently within 450 tracks of my lifetime total. Don't blame me.
Randy Lewis, San Clemente, California – 2,062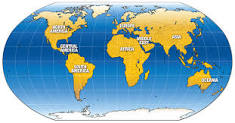 Total Trackchasing Countries
There are no trackchasers currently within 10 countries of my lifetime total.
Randy Lewis, San Clemente, California – 70
Current lifetime National Geographic Diversity results
Randy Lewis, San Clemente, California – 4.88
That's all folks! Official end of the RLR – Randy Lewis Racing Trackchaser Report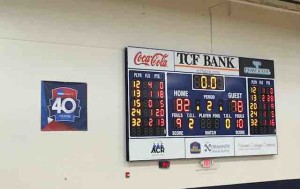 Click on the link below to see all of the fun and interesting activities coming out of Minnesota and Wisconsin at the beginning of this trip: 
A fun day in Minnesota and then Wisconsin…check it out!