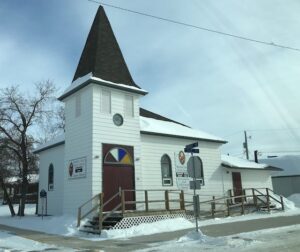 Greetings from Winnipeg Beach, Manitoba, Canada
.
.
From the travels and adventures of the 
"World's #1 Trackchaser"
.
.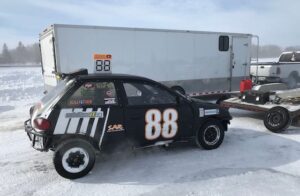 Lake Winnipeg – Winnipeg Beach – Ice Track
Ice oval
 Lifetime Track #2,530
The EventVideo PlusPhotos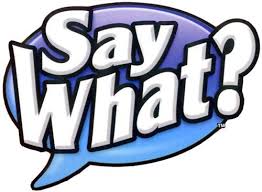 THE EVENT
I am a "trackchaser". I trackchase. Before you discovered my site had you ever heard of trackchasing? Maybe not? So….what the heck is trackchasing? Sit back, take a read and you'll be an expert on my hobby of trackchasing when you're finished.
Here's my best explanation.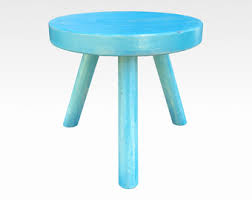 Trackchasing is a three-pronged hobby. I'm a racing fan. I love to travel. I love to analyze opportunities to get the most out of everything while saving time and money.
Trackchasing fills the need for all of the above. The racing part of my trackchasing has me trying to see wheel to wheel auto racing at as many different racetracks as I can all over the world. Yes, all over the world. So far things are going pretty well. As this is written, I've seen racing in 82 countries at more than 2,500 tracks. As a matter of fact, I've seen racing at more tracks than anyone else in the world.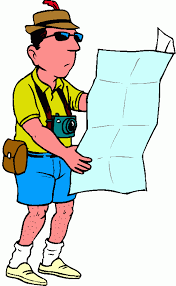 Equally important to me are the things I get to see and experience over the "long and dusty trackchasing trail". I call these adventures "Trackchasing Tourist Attractions". You won't want to miss my "Trackchasing Tourist Attractions" page. Here's the link:  Trackchasing Tourist Attractions or my "Sports Spectating Resume" page, Sports Spectating Resume on my website at www.randylewis.org.
I live in southern California. That's probably the most inconvenient location in the country for seeing tracks in the U.S. Most of the racetracks in the U.S. are located well over 1,000 miles from where I live. As a matter of fact, my average trip covers 5,000 miles and more. I take 35-40 of those trips each season. In any given year I will travel well over 200,000 miles, rent more than 50 cars, and stay in more than 150 hotel rooms.
I get the chance to meet people all over the world. With trackchasing trips to 82 countries and counting just getting the chance to experience so many other cultures, spend time in their homes and meet their friends is a huge reward for being in this hobby. I am indebted to several of these folks for their help and friendship.
It's takes a good deal of planning to do the above and not spend my entire retirement portfolio. I enjoy the challenge, the travel and every other aspect of "trackchasing". In reality, my trackchasing hobby is a lot like being with the carnival. I breeze into town, stay a little while and then head on down the road.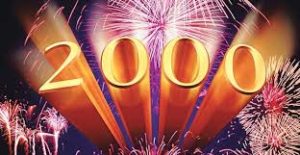 Today's adventure was one more of the 2,000 trips that have taken me up, down and around the proverbial long and dusty trackchasing trail.  If you would like to see where I've been and experience those adventures here's the link: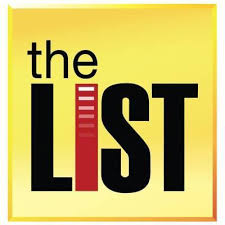 If you've got a question, comment or whatever please leave it at the bottom of this report.  It's very easy to do.  Or you can visit me on Facebook.  Thanks!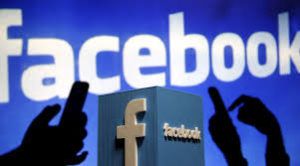 FOREWORD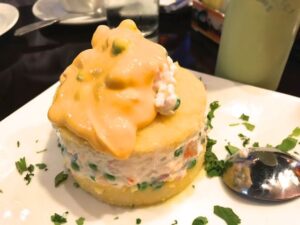 Thursday, February 14, 2019.
This was a big week for Carol and me. On Wednesday we celebrated our 47th wedding anniversary. Then the next day was Valentine's Day. We celebrated quietly with a Peruvian dinner at our favorite Peruvian restaurant, Inka Mama's. Following dinner we enjoyed a movie, Cold Pursuit. As I said we celebrated quietly. It was all good.
With the family celebrations taken care of and enjoyed it was time to go trackchasing. I would be flying into and through Minneapolis for the sixth consecutive weekend. I can't remember ever doing that but I probably did.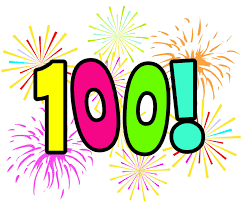 One of this year's trackchasing goals is to try to see 100 tracks in seven different states. I've already done that in six. Minnesota is the leading candidate for the century mark in 2019. Nevertheless, I passed up a race in Minneapolis on Saturday so that I could see some ice racing up in Manitoba, Canada. Normally the Manitoba folks ice race on Sunday's. On this weekend an ice fishing tournament bumped them to Saturday. After today's racing I'm only one track away from getting a #1 trackchasing ranking in Manitoba. Since I couldn't be in two places at one time I had to pick what I thought might be most important in the long run.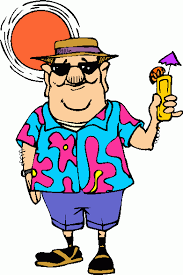 I was hoping to see ice racing in two separate Canadian provinces this weekend, Manitoba and then Alberta. They were racing on Saturday and Sunday respectively. However, I wanted to get in some Trackchasing Tourist Attractions as well. That meant I needed to get to Winnipeg by Friday night. 
What all of THIS meant was that I would have to leave on a flight from Los Angeles to Minneapolis on Thursday evening. I would land in Minneapolis at just past midnight. The plan was to go to my very special overnight airport sleeping spot at MSP. I would grab a few hours of sleep and catch an early morning flight over to Winnipeg, Manitoba.
It's a little bit more than a 2-mile walk from my airport parking garage to the airport and then over to the Tom Bradley International terminal. I wasn't flying internationally on this first leg of the trip. Why was I going to Tom Bradley? That's because P.F. Chang's Chinese restaurant is in that terminal. The first $30 of my lunch would be complementary with my Priority Pass sponsorship at P.F. Chang's. I could eat half of the meal at the airport and take the other half on the plane for a late night supper. That's exactly what I did.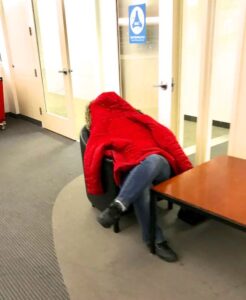 The flight was uneventful. There were several folks doing exactly what I planned to do in the Minneapolis airport and that would be sleeping overnight. There was only one floor pad available. I didn't get it. Bummer.
Friday, February 15, 2019.
I had one of the better nights of sleep in the Minneapolis airport. My "spot" has electric, a bathroom nearby and is very peaceful and quiet during the overnight hours. When I did wake up and get my day going I stopped at the PGA MSP Lounge. There I used my Priority Pass sponsorship to get a complimentary breakfast of corn and blueberry pancakes. I can't recall ever having corn pancakes. Maybe I have but if I can't recall it then maybe I haven't. That's the good thing about forgetting everything. Each experience is a new one that way!
Each day on the road goes by quickly. I am in constant communication with people from all around the world. Much of that interaction is with regard to my trackchasing hobby. However, I still get messages and funds from the various business endeavors I'm involved with. Of course, some deals are better than others.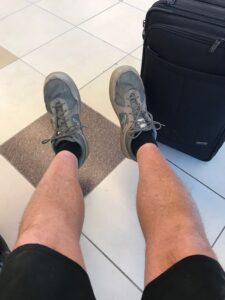 Getting on the flight from Minneapolis to Winnipeg was easy. I've been wearing shorts for the last 24 hours and there aren't that many people in this part of the country that do that during this part of the year. As long as I'm indoors I would just to soon be as comfortable as I possibly can be.
I landed into the James Richardson International Airport in Winnipeg at about 1:30 p.m. Clearing customs is easy. They have these electronic kiosks which speed up the process a good deal.
Despite it being early in the afternoon I couldn't pick up my rental car until about 5:30 p.m. Why was that? It's because I won't be returning the car tomorrow until about 5:30 p.m. I didn't see any need to be paying two days' worth of rental car expense if I was only keeping the car for one day and four hours. I could certainly hang out in the airport and keep myself busy for a few hours and save 50 bucks of rental car expense. No, I don't have the big trackchasing budgets of the Dreaded East Coast Trackchasers and never have.
The Winnipeg airport is beautiful and new. It's not the largest airport in the world but then it doesn't need to be. I was very impressed with their airport and terminal.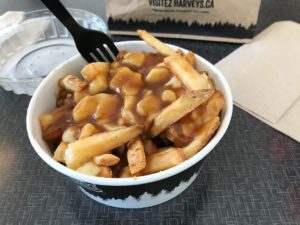 Today I dined at a place called "Harvey's" in the airport. Harvey's is a Canadian fast food chain. Their double angus burger, which included poutine in the combo, was all absolutely delicious albeit at a price that came in at $16 Canadian or about $12 U.S. I figured that since my last two upscale meals have been complimentary I could drop 16 bucks on a hamburger and fries.
Today the "feels like" temperature was 5° below zero Fahrenheit with the low dropping overnight to 16 below. I have discovered that can be a problem when renting cars in these cold weather climates.
Just last week in Alberta I rented a car. I left it in the hotel parking lot overnight. When I came out the next morning all four doors were frozen shut. There was no way to open them. This all came from the rental car company washing the car and having the doors freeze to the body with the rubber cushioning strips. They ended up having to two that car from my hotel back to the airport!
Tonight I was planning to see a hockey game. The match I had in mind had the home team Manitoba Moose hosting the visiting Chicago Wolves. Of course, because this is of the way I roll, there was a little drama involved in getting to the game.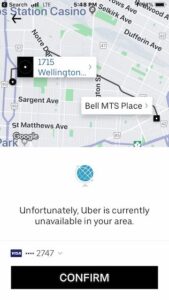 I was thinking there might be a stiff parking charge as there is at lots of major arenas across the country. I thought that maybe if I used Uber it wouldn't cost me much more than driving myself and incurring the parking charge. However, when I went onto my Uber app I was told, "Uber is currently unavailable in your area". I don't think I've ever seen that before.
The Manitoba Moose are a minor hockey league team. They play in the ECHL Western Conference Central Division. Boy, just the conference name is a mouthful! The Moose were playing on this Friday night. Tomorrow night, the Winnipeg Jets of the National Hockey League were playing in the very same arena, Bell MTS Place.
Given the choice I would much rather see a major-league game in virtually any sport than a minor-league contest. Of course, the play is much better with the major leagues. Additionally, the "atmosphere" in a pro game is usually better than what is available at the minor league games. This is not always true but it's more often true than not.
Remember, my motto is that I was to "buy good things cheap not cheap things cheap". I won't get to see all that many sporting events in Winnipeg, Manitoba. When I do I want to see the best they have to offer, almost without regard to expense.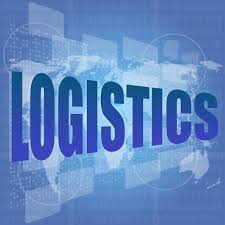 Tonight I chose the Moose over the Jets for one reason, logistics. If I saw the Moose play tonight (Friday) I could easily get to tomorrow afternoon's ice racing up in Lake Winnipeg. However if I went to the ice races tomorrow (Saturday) and elected to stay over to see the Jets game in Winnipeg on Saturday night I would have to fly to Calgary on Sunday morning for their late morning racing. It was just too much risk that something would fall through with the Sunday morning flights. It's better to have something in your hand (a Moose!) than something in your future (a Jet)! 
It turns out the Bell MTS corporation has their name on top of two major hockey locations in Winnipeg. They have the Bell MTS Ice plex. This is a large 172,000 square-foot building as I was soon to discover. Bell MTS also has the Bell MTS Place, which is where the Winnipeg Jets of the National Hockey League plays.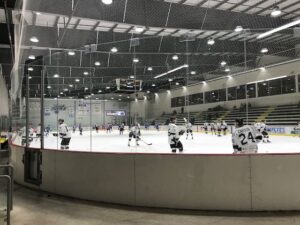 As you might imagine I pulled up to the Bell MTS Ice plex to begin with. When I saw there was no charge for parking and the facility was quite a bit smaller than I was expecting I thought I might be in trouble. I was. Yes, they were playing hockey inside on multiple rinks but this was Junior A hockey and not professional hockey of any sort. I asked some questions and was soon directed to Bell MTS Place, located in downtown Winnipeg.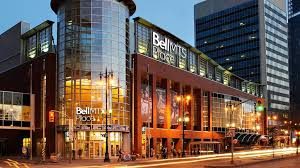 Bell MTS Place opened in 2004. Its seating capacity for hockey is 15,321. According to Wikipedia, "Originally known as the "True North Centre" during its planning and construction stages, it was named the MTS Centre as part of a naming rights agreement with Manitoba Telecom Services. It was renamed Bell MTS Place on May 30, 2017 following Bell Canada's acquisition of MTS."I paid 12 bucks to park and could pretty much ride elevators and skywalks all the way to the arena. I had purchased my ticket in advance on StubHub.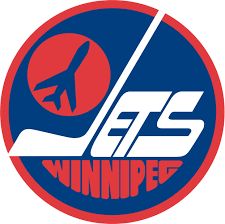 Bell MTS Place is home to BOTH the NHL Winnipeg Jets AND the ECHL Minnesota Moose. It's unusual that a major league team and a minor-league team will use the same facility.
I'm sure the Bell MTS Place gets really big crowds for the Winnipeg Jets. Tonight I'm going to estimate the crowd at only about 1,500 people. That really cut down on the excitement of being at a big league event. Chalk one up for not going to a minor league game when a major league game would be much better. However, logistics ruled this decision not the quality or excitement of the Winnipeg Moose.
I am not a big fan of hockey. I have tried to be. Carol and I had season tickets for the first three years for the Anaheim Mighty Ducks of the National Hockey League. They played at the Arrowhead pond at the time. I've seen the Stanley Cup played when Anaheim hosted the Ottawa Senators. I've ever HELD the Stanley Cup at the Hockey Hall of Fame! Yes, I've tried to be a fan of hockey but to no avail.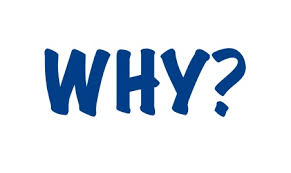 If I'm not a fan of hockey why was I a Ducks season ticket holder? The word was that Ducks season ticket buyers would get first shot at season tickets if Orange County ever got a NBA basketball team. Somebody in the Ducks marketing department was pretty smart to float that rumor. It never happened.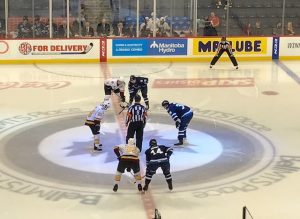 Why did I come to the game tonight? It's simple. My hobby and my life is all about seeing and trying new things. I had never seen a professional hockey match in Manitoba. I have never been to the Bell MTS Place arena. All I really wanted to see and experience tonight was the ambience of the event. The hockey match itself was almost a sideshow to why I was really here.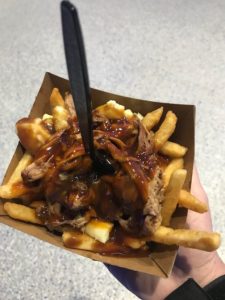 I did try the pulled pork poutine inside the arena. It came with a Canadian price tag of $14. It was absolutely delicious. This will probably be one of my all-time top concession items in 2019.
I had a great seat at center ice. Ultimately the Manitoba Moose would prevail over the Chicago Wolves by a score of 3-2. That's right, they played an entire 60-minute match and had only five successful scores.
I'm a basketball fan. Somehow in my mind I equate hockey, in a general sense, to basketball. Both pass and both shoot. I can't imagine that eight out of 10 "passes" from one player to another in basketball would not be caught. I can't imagine that during the first third of a basketball game that only seven shots on goal (actual results in the hockey game tonight) would be attempted. What if a basketball team only took seven shots and didn't make any in the first third of a game? No, I am not a hockey fan.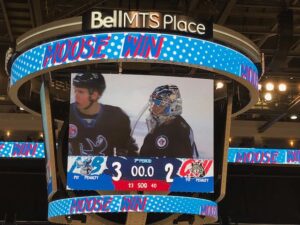 Following the hockey match I was back to the hotel in good order. I wouldn't want to live in this climate all the time but coming in for a weekend and seeing the highlights of what the area has to offer makes it quite doable. Tonight I was staying at the Best Western Plus hotel near the airport. I stayed here a couple weeks ago. With the great price that Priceline.com gave me it's a super value.
Saturday, February 16, 2019
I have a lot of good friends and contacts in Canada. Canadian are very friendly people. I don't consider Canada to be a foreign country. I think of Canadians as "Minnesota lite".
Last night I got a text from a Canadian whom I had never met. We have messaged back-and-forth a time or two over the years but never had the opportunity to get together. The man's name was Blair Bodley. From the messages I had been sending via social media Blair recognized I was in his own province of Manitoba. He messaged and asked if I might like to join him for breakfast tomorrow morning. Of course, I was up for that.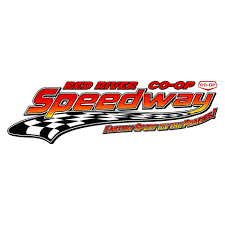 Blair is the race promoter at the Red River Co-op Speedway. His track is just a couple of miles south of the city of Winnipeg. I first went to this speedway all the way back in 2005 when it was called Victory Lane Speedway. Victory Lane was my 870thlifetime track to see. That was nearly 1,700 tracks ago! They race on Thursday nights. I don't think there are five tracks in the United States and Canada that race regularly on Thursday nights.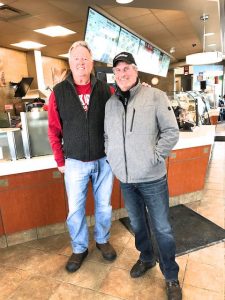 Blair and I ended up meeting at a local Tim Horton's. We sat in some cushy easy chairs next to the fireplace and enjoyed our breakfast. Blair treated! We shared stories for the next hour and a half.
Blair has been in his promotional position for about 10 years. It was fun just to listen to him tell me about his experiences with the racers and the fans. The Red River Co-op Speedway is one of those tracks that "gets it". They routinely get crowds of more than 2,000 people….on a Thursday night.
They start on time and have all kinds of promotional offers to entertain and reward their fans. At one point they had more than 600 youngsters in the kid's program. Getting to meet Blair and spend some time with him was going to be a highlight of this trackchasing weekend. I'll hope to get up to see his racing sometime soon. If and when he has some racing other than on his traditional oval track I will be there in a heartbeat.
From there I was off to Winnipeg Beach, Manitoba. Winnipeg Beach is about an hour north of where I was staying near the airport. Today the Winnipeg Sports Car Club was having an ice race on the frozen Lake Winnipeg. This is the first time they've raced on that particular lake in Winnipeg Beach in a very long time.
THE RACING
Lake Winnipeg – Winnipeg Beach – Ice Track – Winnipeg Beach, Manitoba, Canada
Readers might recognize that this was not the first time I've seen ice racing on Lake Winnipeg. The last time was in March, 2016. That track was lifetime track #2,199. They raced on Lake Winnipeg (above) then in Gimli, Manitoba. The two "Lake Winnipeg" tracks are located about 10 miles from each other. That's a great enough distance to be able to count each track separately. Additionally, those two tracks were located in different towns.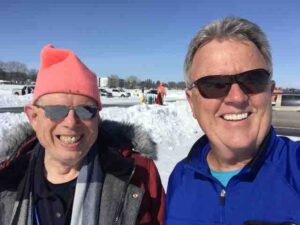 I told you I have a lot of contacts in Canada. One of the very best is a fellow by the name of Hamish Donaldson. I've known Hamish for several years now. He's been a long time member of the Winnipeg Sports Car Club ice racing group. He had held several different positions during that time. Hamish can always be found wearing his pink tube.
After today I will have seen racing at 12 different race tracks in the friendly province of Manitoba. Somewhat surprisingly seven of those track appearances have been to see ice racing.
A fellow by the name of Don McAuley has seen racing at 13 tracks in Manitoba. Don is Canadian. I met him several years ago and he seemed like a real nice fella. Nevertheless, if I can tie and then surpass his trackchasing total I will. As I mentioned I've now seen racing at 12 Manitoba tracks.

Here is the current problem. I've seen racing at every Manitoba racetrack, ice and dirt/asphalt that I know about here. I shouldn't worry too much about that though. I know that tracks "pop up" all the time.
Maybe there will be some UTV racing in Manitoba. Maybe there will be a county fair that's running some sort of a one off stock car enduro or figure 8 race. Who knows maybe there will be some kind of race indoors as part of a demo derby or whatever.

Maybe even the Red River Co-op Speedway will have an additional track that might count. Of course, the Winnipeg Sports Car Club might decide to race on a different ice racing venue in 2020. Whatever, I don't expect this to be my last visit to Manitoba. If and when I'll be ready to get back up here when I hear from one of my Canadian contacts about some new opportunity.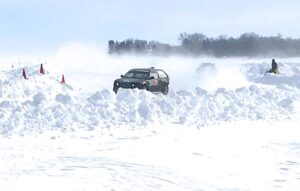 Today they will be racing in two separate classes on the ice. The cars are divided by those with studded tires and non-studded tires or as some people call them "rubber to ice". Each division had five or six cars participating. Those car counts are down a little bit for what the Winnipeg Sports Car Club normally gets but car counts are down virtually everywhere I visit.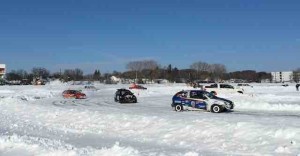 I saw this group a couple weeks ago racing at the CPTC Complex (above) in Beausejour. They came close to canceling that event when the wind chill temperatures approached -40° below zero. Today's temperature was 0°F but with no wind. It almost seemed colder today than it did a couple weeks ago!
I soon met up with my friend good buddy Hamish. It's hard to miss him. He always wears a pink stocking cap!
Despite the temperature being 0° we chatted on the ice on a sunny day just as if we were meeting in the middle of July at the Gimli Motorsports Park. It's always good to catch up with Hamish. I certainly do appreciate all of the support he had given my trackchasing over the years.
Today's race configuration was a road course. It was flat because water seeks its own level. Some folks told me the ice depth was about 24 inches. I actually parked inside the entire track and did all of my filming from that location. I was able to get still photographs of most of the racers and video of everyone who competed today.
Most of these guys race only during the winter. They all seem to have a good time. Contact is discouraged with this type of racing even though it's unavoidable at times. If a driver is judged to have done something wrong on purpose they will get a "talking to" and hopefully the issue will be resolved. If not, they might get parked.
I've now seen racing at seven Manitoba ice tracks. All of those tracks have run under the sanctioning banner of the Winnipeg Sports Car Club. Here's a list of those tracks:
| | |
| --- | --- |
| CPTC Complex | Beausejour |
| Crescent Lake Ice Track | Portage la Prairie |
| Mazenod Road Pond Ice Track | Winnipeg |
| Lake Shirley Ice Oval | Winnipeg |
| Lake Winnipeg Ice Track | Gimli |
| Lake Winnipeg Ice Track | Winnipeg Beach |
| St. Malo Provincial Park Ice Track | St. Malo |
| | |
| | |
The guys racing with the WSCC get a lot of track time. They each run in six races that last 8-10 minutes each. For an entry fee of $150 or so that is quite a bit of track time.
AFTER THE RACES
When the racing was finished for me it was time to head to the airport. Standby flights were a little tight and the first couple were delayed by 20 to 30 minutes. I was hesitant to make a hotel reservation in Calgary via Priceline since that reservation would be nonrefundable and I really wasn't sure I was getting out of Manitoba tonight. I would just have to wait and see how that worked out.
Randy Lewis – 82 countries – 2,530 tracks.

Manitoba
The Friendly province
This afternoon I saw racing at my 12th lifetime track in the Friendly province, yes, the Friendly province.  I hold the #2 trackchasing ranking in Manitoba. I'm just one behind the trackchasing leader in the province.  I've seen 12 or more tracks in five, or half, of Canada's ten provinces. No other trackchaser comes close to matching that stat.
Thanks for reading about my trackchasing,
Randy Lewis
World's #1 Trackchaser
Peoria Old Timers Racing Club (P.O.R.C.) Hall of Fame Member
Manitoba sayings:  
Honey dill: Popular condiment commonly used with chicken fingers
Gotch: Underwear
QUICK FACTS
LIFETIME TRACKCHASER COMPARISONS 
The threemost important trackchasing comparisons to me are:
Total lifetime tracks seen
Total "trackchasing countries" seen
Lifetime National Geographic Diversity results
Total Lifetime Tracks
There are no trackchasers currently within 695 tracks of my lifetime total.  Don't blame me.
Randy Lewis, San Clemente, California – 2,530
Total Trackchasing Countries
The nearest trackchasing competitor has seen racing in 30 fewer countries compared to my lifetime total. 
Randy Lewis, San Clemente, California – 82
Current lifetime National Geographic Diversity results
Randy Lewis, San Clemente, California – 4.14
That's all folks!  Official end of the RLR – Randy Lewis Racing Trackchaser Report
Click on the link below to see the video production from the racing action today.
Click on the link below for a photo album from today's trackchasing day.  You can view the album slide by slide or click on the "slide show" icon for a self-guided tour of today's trackchasing adventure.
This was a busy weekend, wedding anniversary, President's Day weekend, the Daytona 500 and "Family Day" in Canada. Let's do this!