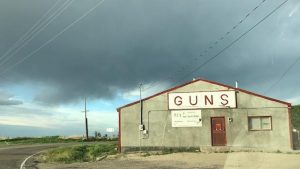 Greetings from Lamar, Colorado
.
.
From the travels and adventures of the 
"World's #1 Trackchaser"
.
.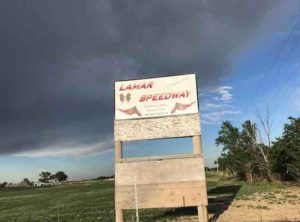 Lamar Speedway
Dirt oval
Lifetime Track #2,324
The EventVideo PlusPhotos
THE EVENT
I have had the opportunity to follow my trackchasing hobby all over the world. As this is written I have seen racing in 74 countries. My lifetime track total exceeds 2,300. Each and every year I will trackchase in 25-30 states. At track #1,040 I moved into the "World's #1 Trackchasing" spot.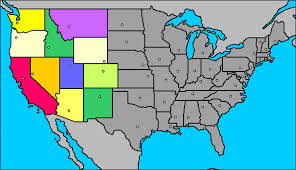 I very much enjoy trackchasing in the Far West. There are 13 states in the Far West "region". That's how we always defined the "Far West" back in my business days. The tracks are few and far between in this part of the country. Nevertheless, I've seen most of them…..except for three that were on my radar for this weekend.
My hobby is not only about racing. Trackchasing for me centers around three things. The racing part is pretty obvious. However of equal importance is the logistics of trackchasing and the opportunity to see the world.
I live in Southern California. The vast majority of tracks are located in the Midwest and East. It takes a good deal of logistical planning to get from where I live to where the tracks are. For the past 15 years I have traveled about 175 nights each and every year. Surprisingly to some, more than half of those overnights were not part of trackchasing.
Then there's the travel just for the fun of seeing new things. You won't want to miss my "Trackchasing Tourist Attractions" page or my "Sports Spectating Resume" page on my website at www.randylewis.org. That will give you some understanding on how important seeing the world is with my hobby.
Today's adventure was one more of the 2,000 trips that have taken me up, down and around the long and dusty trackchasing trail. If you would like to see where I've been and experience those adventures here's the link: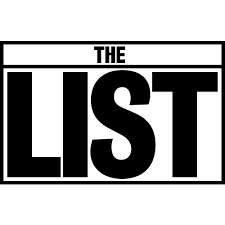 If you've got a question, comment or whatever please leave it at the bottom of this report.  It's very easy to do.  Or you can visit me on Facebook.  Thanks!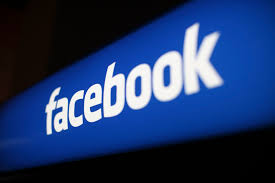 FOREWORD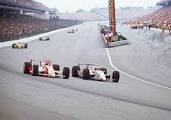 This is Memorial Day weekend. Of course, Memorial Day weekend (Sunday) from a racing standpoint is known for the Indy 500 and the Charlotte 600 in the United States. Monaco always has their Formula 1 race on Sunday of this weekend as well.
I always record both of the U.S. races. As soon as I get home I'll watch NASCAR's Charlotte 600. However, it often takes me weeks if not months to take time to watch the Indy 500. Just like the Super Bowl, after a few months, I've actually been known to delete the Indy 500 without ever watching it. I'm just not into that kind of racing.
Carol and I will be traveling over Memorial Day weekend to Colorado. Our trip would focus on trackchasing and visiting Carol's family. These trips are a lot easier to "sell" when the plan includes the above.
Carol's mother June lives in an assisted care home in the greater Denver area. We get out here to visit her every three months or so. We will also be visiting with our nephew Scott and his family. They're coming to Colorado from Alaska before heading to see more family in Wyoming. Yep. Carol's family seems to have gravitated to the rural Far West after originating on the south side of Chicago.
I'll get the chance to have lunch with P&G buddy Steve T. as well. I have traveled every week since I was aged twenty-three. That's saying something since I didn't fly on my first airplane until I was twenty-one! With my business travel and now my personal travel I've always been able to stay in touch with friends and family even though we often times lived thousands of miles from each other.
If the weather cooperates, and I don't think it will for the entire weekend, we good do very well trackchasing. Carol could add four tracks to her resume! I might add three. However with the rain in the forecast I might be happy at the stage with two each.
I think it is safe to say that no one that you know travels as much as I do or like I do. However I have to tone down my "creativity" when Carol joins me. Let me tell you how this trip started out.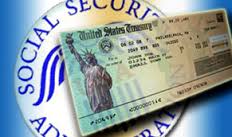 As you know Carol and I are retirees living on a small social security check and our lifetime savings. In just a couple of weeks I will be retired for 15 years. What would your financial situation look like if you had not worked in that amount of time? Ya, I know right?
I had an interest, at a very young age, in financial planning. I've always been very good with numbers. How good? We haven't gone broke yet!
When travellers fly over the holidays airfare pricing can be higher than during a normal week. Why? It's pretty much called supply and demand. Supply is somewhat fixed but the demand is greater for folks wanting to travel over the holidays. Makes sense right?
Carol and I often fly on a standby basis. That's been a very effective strategy for us. However it is not something you would want to do over Christmas or Thanksgiving or maybe even over Memorial Day.
I wouldn't mind waiting at the airport all day to find a standby seat this weekend. However, I wouldn't want to subject Carol to that if I could avoid it.
I spend a lot of time online planning these trips. If you only knew how much time you might be more than surprised. However, if I do say so myself, I think I'm pretty efficient at it.
I had searched airfares out of the greater Southern California area for several days in advance of our trip. Living in SoCal we are lucky to have six commercial airports all within an hour's drive of our place. That would include LAX, Orange County, Burbank, Long Beach, Ontario and San Diego.
Despite all of those options confirmed space (that means a real airline ticket!) this weekend was going to be expensive for two people. That's when I came up with the out-of-the-box idea of flying to Denver from Las Vegas. Who thinks like that?
From memory I've only done that, flying out of Las Vegas, on one other occasion. That was to tie in a trackchasing trip and a Las Vegas golf outing. Las Vegas is a four-hour and 20-minute drive from San Clemente. That's about three hours longer than it might take us to drive to LAX.
However if we drove to LAX, and tried to find a standby airline seat, we might wait at the airport for three hours or longer or even a full day trying to find a seat. That made a confirmed seat over a holiday weekend from Las Vegas a much better idea.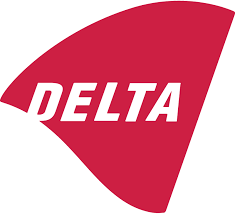 Life for me is all about the "delta". What the heck is the delta? It's the difference between one idea and another idea. Here's an example of "delta" thinking.
Let's say you are considering driving a brand-new car or a junker. Let's say the brand-new car will cost you $40,000 and the junker will cost you $2,000. What's the difference? If you answered $38,000 I believe you are looking at it the wrong way.
A $40,000 new car might cost you, primarily from depreciation, $5,000 per year over a five-year time period. On the other hand, the junker will not depreciate much at all. However, the maintenance cost to keep a junk car running could easily cost you $500-1,000 a year. Let just say that junker breaks down more often than you would like and your repair costs are indeed $1,000 a year.
Here's the "delta" on the idea of driving a new car or a junker. The new car will cost you $5,000 a year and the old car will cost you $1,000 every 12 months. That's a difference of only $4,000 per year not the original $38,000 that we were first considering. I'm not even assigning a financial value to the idea that your junk car may break down at an in opportune time causing you to miss your daughter's wedding or your uncle's funeral.
Now let's consider the "delta" between flying out of LAX with airline tickets at $350 each or flying out of Las Vegas with a much cheaper airline ticket. What do we know?
We know that the hypothetical LAX itinerary would cost the Lewis household $700. We would pay about $80 round-trip to drive to Las Vegas and back. Airport parking would be just about the same from each airport. I'll tell you about that later. Another minor plus was that I would be getting new tires for the Carol Lewis owned and MFunds sponsored Lexus RX 350 when we got back from this trip. Putting another 500 miles or so on those tires at this point wouldn't matter much.
Now the delta between flying to LAX with its airfare of $700 and driving to Las Vegas with its gasoline expense of $80 would be $620. If we could somehow find airfare from Las Vegas to Denver round-trip for less than $620 for the two of us we would be ahead.
I could do that. You're not gonna believe what the round-trip airfare was for our flights between Las Vegas and Denver. Remember I'm talking about round-trip airfare not one-way pricing. Are you ready for this?
We each paid $54 to fly nonstop from Las Vegas to Denver and then back to Las Vegas again over Memorial Day weekend. $54! Have you ever in your life bought a round-trip airline ticket to anywhere for $54?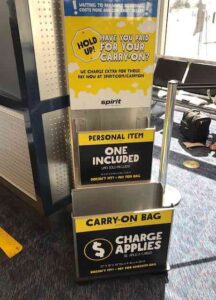 We would be flying on Spirit Airlines. Overall I am not a big fan of Spirit. Their seats do not recline. The legroom is the smallest in the industry. Everything and I mean everything costs on a Spirit flight. That's except the initial round-trip ticket price.
OK, now we had an all-time best $108 in airline tickets and $80 in gasoline expense. We were still more than $500 to the good compared to buying airline tickets out of LAX.
I must tell you that it did cost us $64 to check one bag on Spirit on a round-trip basis. Isn't that amazing? Checking one bag round trip cost us more than the airline ticket did on a round-trip basis! And that's how you try to stay financially afloat with your only income is that puny social security check!
ON THE WAY TO THE RACES
THURSDAY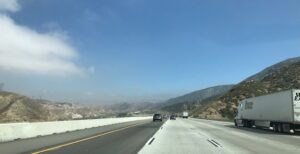 With all of the above as a foreword Carol and I left San Clemente at 9 a.m. for our drive over to Las Vegas. Leaving at that hour, on a Thursday, left us with absolutely no traffic whatsoever. Did you know that on any given weekend in Las Vegas roughly 50% of the people visiting are from Southern California?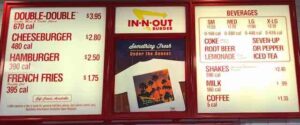 We stopped along the way at In N Out Burger in Barstow as we are wont to do. We pulled into Las Vegas at about 2:30 p.m. Our flight wasn't leaving until 6 p.m.
We entered the state of Nevada without incident.  I considered some Las Vegas museum activity such as the pinball museum, the kustoms museum and the gangster museum. However, no one answered the phone at the pinball place. The tickets to the gangster museum were $24 apiece. With Vegas strip traffic eating into our time none of the above worked that well.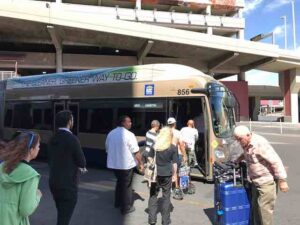 While on a golf trip years ago I discovered a fantastic place to park when using the Las Vegas airport. There's a very modern bus terminal that offers free parking near the airport. They have a shuttle bus that runs every 15 minutes over to the terminal. It costs just two dollars per person one-way. I could park for as long as I wanted with this arrangement for only four dollars on a round-trip basis.
As I told you earlier Carol and I are retirees living on a small fixed income. Other people may be working to pay for their living expenses. However, in retirement when you save $20 it's just as if you had earned $20 from a job. It has the very same affect on your bottom line net worth.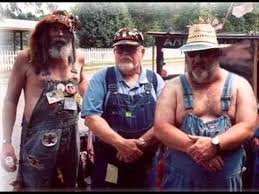 The clientele that flies on Spirit Airlines is a little bit different than those that fly on most other legacy plane companies. The demographic is younger and less economically successful. Nothing wrong with that; everybody has to start somewhere.
As we were ready to take off toward Denver the pilot came over the PA system with a warning. He told us the plane's brakes were overheating. We would have to pull over to the side and wait for them to cool. If that didn't work we would return to the terminal. There they would use fans to cool those brakes.
This was somewhat surprising. In all my years of flying I had never heard of this problem. It was only 85 degrees in Las Vegas today. In another month it will be 115! I guess that's what you get for a $54 round trip airfare.
Nevertheless we were soon off to Denver without further adieu.  We had a great view of the Las Vegas Motor Speedway on our climb out of town.  Upon landing, as an executive elite member of the National Car Rental frequent renter club, I could choose any car in the lot. I picked a beautiful new black Buick LaCrosse with just 198 miles on its odometer. That would serve us very well for more than 1,000 miles of driving over the next four days.
Then we were off to our Sheraton Hotel. The very best rate that Sheraton was offering online was going to be $360 including taxes for our three night's day. I was able to get that hotel for just $203 on Priceline for the three days including taxes.
That was a beautiful savings on our hotel. However, I expected to increase our benefit when we arrived at the check-in desk. Here is how that worked.
I am a platinum member of the Sheraton hotel's frequent stay program. That gives me a certain benefits. Even though I had booked the hotel on Priceline we would still benefit from my "status".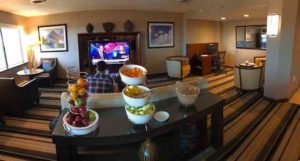 First, they would upgrade us to a king bed room on the hotel's "club" level. I was a little disappointed they didn't upgrade us to a suite but we were arriving at 11 p.m. to what looked like a very full hotel.
With the benefits of the club level we could have breakfast each morning at no charge as well as drinks and hors d'oeuvres in the evening also at no charge. We could go up to the club lounge room anytime we wanted for snacks and sodas etc.
Additionally, they waived the high-speed Internet charge. Although we would not need to use it we could also have complementary late check out of 4 p.m. upon our departure.
I know there are a lot of people that wonder how we could afford to do this especially since I've been retired for so long. If you were to take a few moments and reread what I have noted above I think the answer would be obvious.
We were getting fantastic deals on airfare, rental cars and hotels. I've been doing this travel thing for a long time. By this time I am pretty good at it. Now if I could only get a dental sponsorship!
FRIDAY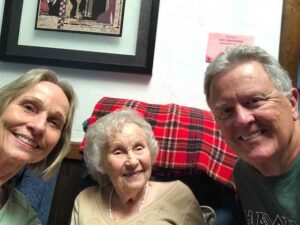 Today was going to be a busy day for Carol and me. She spent the better part of the day visiting with her mother. I would have a nice leisurely lunch with my Procter & Gamble buddy Steve T.
I picked up Carol at 3 o'clock and off we went to Lamar, Colorado. It would be a three-hour and 15-minute drive Southeast to this remote Colorado location.
Lamar is a small town of just about 8,000 people. Lamar is antipodal, or globally opposite, to Ile Amsterdam, an island in the southern Indian Ocean, making Lamar one of only three locations in the United States that is opposite another landmass on earth. It can get hot here. Lamar's average high temperature in July is 93 degrees.
This weekend the track was having a special spring racing show. The Lamar Speedway doesn't race all that often. When they do it's almost always on Saturday night. We were fortunate to be able to fill our holiday racing weekend with a Friday race program in Lamar.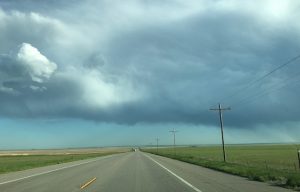 It was going to be touch and go with the weather. The rain forecast called for just a 30% chance of rain. However, on the drive down to the track we watched the weather radar. There was a pretty good-sized storm with lots of yellow and red radar heading right toward Lamar, Colorado. At the last minute the storm took a detour missing Lamar by only 10-15 miles. We were lucky!
Racing was scheduled to begin at 7:30 p.m. We pulled into the track nearly an hour early after stopping briefly for gas at a Love's truck stop. There are a lot of those in this area.
From time to time I will be attracted to the hot dogs served the Love's. Tonight I chose a big fat one filled with cheese. However, it didn't seem like it was cooked all the way through. Not good. I was burping up that hot dog for a long time.
The weather was going to be a little bit warmer than expected. The race time temperature was in the high 70s. However, that warm weather came along with a 20-25 MPH wind that blew directly into the grandstand. That wind blew directly into our faces for three hours.
We relaxed in our car for about 45 minutes while the stock cars packed the track. Then they ran a few hot laps.
THE RACING
Lamar Speedway – Lamar, Colorado
We entered the grandstand with another hundred people or so after paying our eight-dollar general admission senior rate. We took our senior saving of four dollars and reinvested it a little bit later with a five-dollar purchase of 50-50 tickets.
The woman who sold us the tickets explained how it was going to a good cause to help a local family. Their newborn baby was having health problems. Carol and I agreed that if we won the 50-50 pot we would donate our share back to that family. Unfortunately, we did not win. Tonight 50-50 drawing was worth $222 U.S.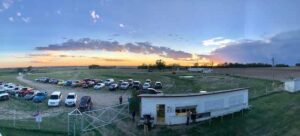 It seems that each track we visit has their good points and not so good points. That makes sense doesn't it. Tonight they started about 15-20 minutes late for no apparent reason that I could see.
There were six classes racing tonight with 54 cars in total. Oftentimes far western tracks have small car counts. In today's racing world LOTS of tracks are having a hard time getting racers. It's expensive to operate a racing team and there isn't much in the way of payout for the racers.
The Lamar Speedway ran hobby stocks, econos, mini-stocks, sport modifieds and IMCA mods along with IMCA stock cars. I'm a big fan of the last two classes mentioned.
One shining light with the ten heat races was there was only one yellow flag during that entire part of the program. That one yellow came in the very last heat. The race driver intentionally stopped on the track so he could regain his position. We were hoping for a totally caution free heat race part of the program….and almost got it.
The Lamar Speedway has been there for a long time. According to the "The History of American Speedways – Past and Present" the Lamar Fairgrounds raced on a dirt oval all the way back in 1908. The current Lamar Speedway (I think) began in 1986 and closed in 1995. Not sure when it became active again.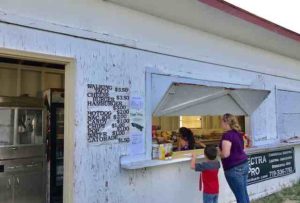 The cars pitted behind the backstretch. Concession prices were most reasonable. A hot dog was just two bucks. The announcer was generally informative chatting over a PA system that was somewhat difficult to hear.
On the one hand we were fortunate that all of the heat races ran with only the one caution flag. On the other hand the program started 20 minutes late and then had a 35-minute intermission. We had hoped the intermission would go for 10-15 minutes. I don't have a full explanation of why the break was so long on such a windy night.
We hung in there and stayed for five of the six features. I'm a big fan of the IMCA stock cars. I've seen that group run some great feature races all over the Midwest. Tonight's feature race with that class had 11 cars. The race was good but suffered from "yellow fever" toward the end.
It was surprising to hear the announcer tell us that the last race of the season at the Lamar Speedway is scheduled for July 7. Lots of tracks are only holding their mid-season championships by that date.
I have now seen 395 tracks in the 13 states that make up the Far West geographical region. That's more than anybody else….by a long shot.
Most Far West tracks are in remote lowly populated areas. Often times those tracks race only one or two times each month. They almost always race on Saturday nights.   All of the above is why virtually no eastern or midwestern based trackchasers spend much time in the Far West.
Tonight's feature race for the IMCA mods was supposed to pay $1,000 to the winner. However, with just eleven entries, paying an entry fee of $50 per car and only 100-150 people in the stands that didn't make much financial sense.
Economic circumstances like this are one of the reasons that track management changes as much as it does. The short track racing industry is in trouble. Fans have lots of entertainment choices. Racers have lots of expenses.
AFTER THE RACES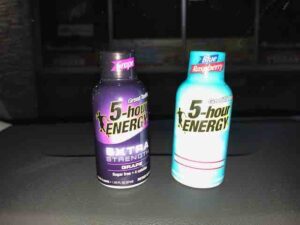 Following tonight's activity we had a drive of more than three hours back to the Denver area. Much of that drive was along two-lane highways. I'm not a big fan of those roads late at night on a Friday or Saturday evening. It was a "5-Hour Energy" drive.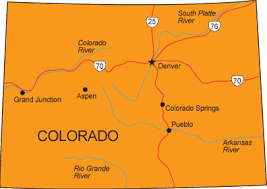 Colorado
The Centennial state
This evening I saw my 21st lifetime track in the Centennial state, yes the Centennial state. I hold the #1 trackchasing spot in Colorado. I've seen 21 or more tracks in 27 separate states.
Of note is that tonight Carol's and my combined trackchasing totals reached 2,900 tracks. The countdown is now on for the "World's #1 Trackchasing" couple to reach 3,000 tracks. Stay tuned.
Thanks for reading about my trackchasing,
Randy Lewis
World's #1 Trackchaser
Peoria Old Timers Racing Club (P.O.R.C.) Hall of Fame Member
Colorado sayings: If you don't ski don't bother.
QUICK FACTS
LIFETIME TRACKCHASER COMPARISONS 
The three most important trackchasing comparisons to me are:
Total lifetime tracks seen
Total "trackchasing countries" seen
Lifetime National Geographic Diversity results
Total Lifetime Tracks
There are no trackchasers currently within 590 tracks of my lifetime total. Don't blame me.
Randy Lewis, San Clemente, California – 2,324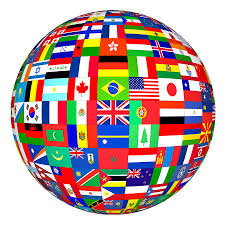 Total Trackchasing Countries
There are no trackchasers currently within 20 countries of my lifetime total.
Randy Lewis, San Clemente, California – 74
Current lifetime National Geographic Diversity results
Randy Lewis, San Clemente, California – 4.37
That's all folks! Official end of the RLR – Randy Lewis Racing Trackchaser Report
Click on the link below to see the video production from the racing action today.
Click on the link below for a photo album from today's trackchasing day.  You can view the album slide by slide or click on the "slide show" icon for a self-guided tour of today's trackchasing adventure.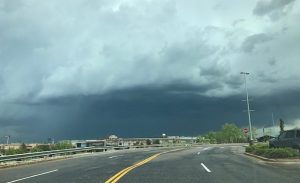 A long drive to beat the weather to a very remote Colorado racetrack