Greetings from Oregon, Wisconsin
.
.
From the travels and adventures of the 
"World's #1 Trackchaser"
The EventVideo PlusPhotos
Madison International Speedway
Asphalt roval
 Lifetime Track #2,648
THE EVENT
Editor's note: Today's trackchasing visit offered a little bit of everything. First, I was trackchasing with family. Carol, my sister Becky and my brother-in-law Bob joined in the fun. After the races, we were able to visit Carol's Wisconsin cousin Dan whom she hadn't seen in nearly 40 years. Finally, we were being treated to the very first roval race at MIS in the track's nearly 70 years history!
I AM A TRACKCHASER.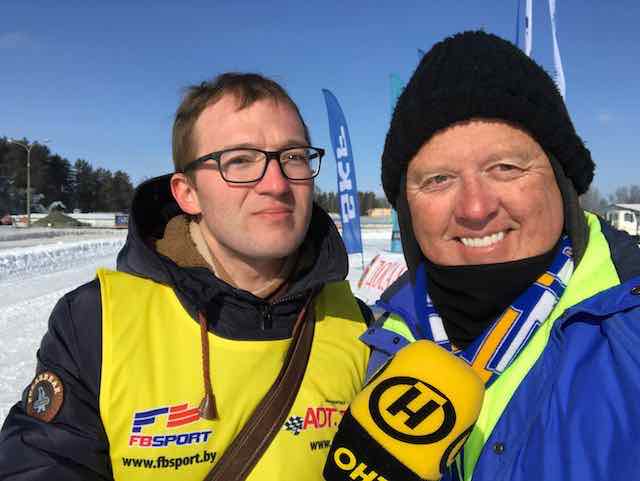 My name is Randy Lewis (above meeting with the racing media in the faraway country of Belarus). I live in a modest seaside cottage in the sleepy little village by the sea, San Clemente, California. I am a "trackchaser". I trackchase. Have you ever in your life heard of "trackchasing"? I didn't think so. 
Trackchasing for me is all about three things. First, I'm interested in seeing an auto race. Secondly, I want to take some time to see the local attractions of wherever I might be visiting. Finally, I want to create a logistical plan that allows me to accomplish the two points mentioned above without depleting my retirement account. That's trackchasing for me.
Am I truly serious about trackchasing? I think so. I've seen an auto race in 85 countries at more than 2,660 different tracks. Does that sound serious to you?
I've been able to see the world doing this. If you're interested in exactly what I've been able to experience all around the U.S. and the world I recommend you click on this link.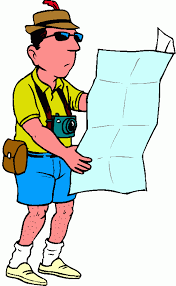 Trackchasing Tourist Attractions
Trackchasing can be an expensive hobby. One of my fellow competitors was said, "When Randy stops trackchasing we know he will have run out of money". Folks, I have been retired for nearly 20 years and have not earned a single dime working. I'm still trackchasing!
After each and every event that I attend I post a YouTube video, a SmugMug photo album and a very detailed Trackchaser Report about the experience on my website at www.randylewis.org. I guess people find what I share interesting. My website gets more than 20,000 views every month.
Because I have seen racing in 85 countries at this point I am considered the World's #1 Trackchaser. That's good enough for me. Now I encourage you to drop down a few spaces and read about today's trackchasing adventure. As you discover what went on at this track just think about the idea that I've done this more than 2,600 times. I don't mind admitting I am addicted to the hobby of trackchasing.
If you're interested in looking back and seeing where I've been the following link is for you.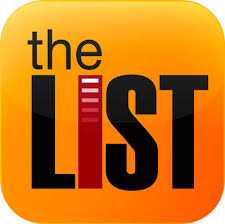 If you've got a question, comment or whatever please leave it at the bottom of this report.  It's very easy to do.  Or you can visit me on Facebook.  Thanks!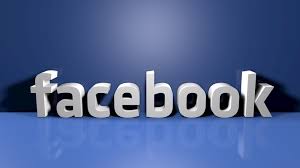 FOREWORD
Sunday, September 6, 2020.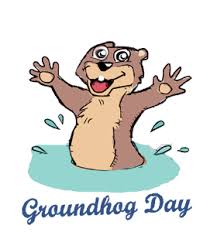 Our Labor Day trackchasing extravaganza continues. "Trackchasing's First Mother" aka wife Carol has been heard to say that trackchasing is a lot like "Groundhog Day". I think that is a rather harsh assessment. She maintains that from one day to the next, while out on the long and dusty trackchasing trail, there is a good deal of similarity.
On the other hand, I maintain that each day has its own set of unique circumstances and characteristics. I believe today was no exception to that line of thinking. Here's what happened.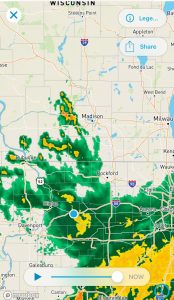 We woke up in one of the four Quad Cities. That would be Moline, Illinois. You know what the other three cities are in the Quad Cities right? It was pouring down rain. What a dismal day. Luckily, we weren't trackchasing in Moline but in Oregon, Wisconsin. Off we went with the windshield wipers roaring at full speed.
Our first stop would be in Northern Illinois to pick up my sister Becky and her husband Bob. These folks are avid trackchasers especially when I invite them to tag along and be part of one of our trips. We had a two-hour drive in a driving rainstorm to get to their place. The plan was to drive ten hours in total today. That distance would be broken up into four separate drives.
I subscribe to the logistical theory that if you're not early you're late. I also subscribe to the theory that if you text someone they should text you back within an hour or less unless they are in the emergency room of a local hospital or asleep. That's just how I think about texting.
I told Becky and Bob we would arrive at their house by 11 a.m. That was before I Carol and I stopped at a Love's truck stop with a Hardee's restaurant attached. The staff at Hardee's could not have been more inefficient and seemingly uncaring. We waited for nearly 20 minutes to get our cheeseburgers. Twenty minutes in my world is like twenty hours in other people's world. This put us behind schedule by about 12 minutes. I hated it. My assessment of Hardees was considered harsh by Carol. Sorry, she's just too nice.
When we arrived at Becky and Bob's modest midwestern cottage they were raring to go. We soon had four lawn chairs filling up the trunk and pork rinds at the ready. Now, all we needed was for this rainy weather to move aside so we could trackchase at the Madison International Speedway.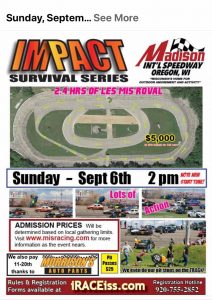 I had messaged ahead to find out if today's event was "rain or shine". Lots of people say "Yes" to this question and then qualify their answer by saying "unless it rains too much". Geez. If that's the case then it's not a rain or shine event.
Today we were going to be seeing an enduro event promoted by the Impact Survival Series. ISS would be racing on a special roval configuration at the Madison International Speedway.
I like to say that I've never had an original thought of my own. However, I consider myself a pretty good listener. When I listen to all of the smart people I have surrounded myself with it makes me seem a little bit smarter as well.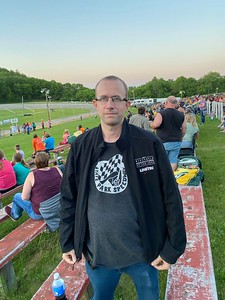 It was Wisconsin's Matt Record who initially turned me on to the roval race date at the Madison International Speedway. Thanks, Matt. He told me about this race months ago. At one point I thought I might need to attend this event to get myself a little closer or possibly over the hump in seeing racing at 100-lifetime tracks in Wisconsin. I started the year by having seen racing at 92 tracks in the Badger State. I've been hot and heavy on the Wisconsin trackchasing trail all year. A few weeks ago at the Road America road course, I ended up seeing my one-hundredth track in Wisconsin. Now today the Roval race would be my 103rd-lifetime track where I've seen racing in Wisconsin.
I have seen racing at more than 100 tracks in eight states. My nearest fellow competitor has done such a thing in only four states. There are only a few trackchasers who have seen racing at more than 100 tracks in two states. I enjoy maintaining advantages like this.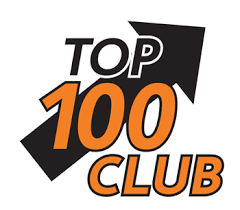 These are my "century" states. I've seen almost one thousand (actually 973) tracks in just these eight states.
California
Illinois
Indiana
Iowa
Michigan
Minnesota
Pennsylvania
Wisconsin
I have been more than fortunate with the weather in the 2020 trackchasing season. Up to this point, I have not been rained out a single time. It is true that I traveled to Algeria in Africa and did not see a race. Once I arrived they ended up canceling the race. That cancellation did not have anything to do with the local weather.
Today's race was scheduled to begin at 2 p.m. The rain was moving out of the greater Madison, Wisconsin area by about noon. With Madison being an asphalt track that meant that we were good to go on the weather. Yep. With massive rain in the Midwest, we dodged another weather bullet on this one.
I had a "history" with the Madison International Speedway. I first went to what was then known as the Capital Super Speedway in the early 70s. This was very early in my trackchasing career. In point of fact when I made my first trip to Oregon, Wisconsin then I was a "racechaser", not a "trackchaser". The Capital Super Speedway is officially known as my 15thlifetime track!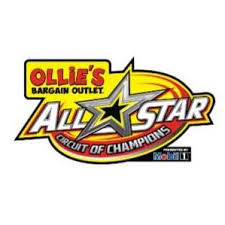 I actually came back to this track, as a trackchaser, in about 1987. I was there for an All-Star sprint car race. You're probably saying to yourself, "Hold on, Randy. MIS is an asphalt track. I have never heard of the All-Star sprints racing on asphalt. They only race on dirt tracks."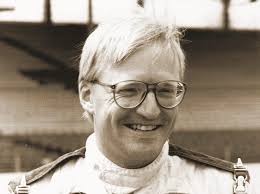 For everyone who is thinking the same thing as is written above…you are correct. However, in the late 80s, the track management put dirt over their asphalt racing surface. Sadly, on the night I showed up the event was rained out before the sprint cars could race. I was in the pit area when the cancellation announcement came. Driver Steve Butler was complaining to management that the race teams needed to get gas money for towing all the way to the Badger State and not getting to earn any money racing. I don't think they got paid.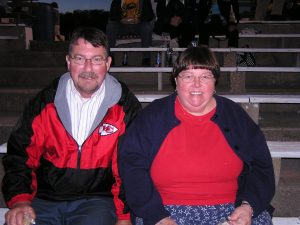 It wasn't until 2007 that I returned to this facility again as a trackchaser. The track name had changed to the Madison International Speedway. In May 2007 Becky and Bob (above) joined me to see racing on the track's inner oval configuration. This was my 1,192nd-lifetime track.
Now in September 2020, I was back to see racing on their roval configuration at the Madison International Speedway. It took me nearly 50 years to see racing at three different configurations here!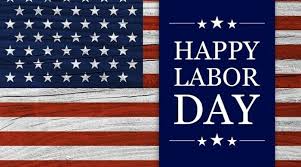 I had read in advance that the local county for which Madison International Speedway resides had been very tough on the track this year because of the COVID-19 pandemic. Today, Labor Day weekend, was only the second event for them all year. Fans were expected to either watch the race from inside their cars at a spot overlooking the traditional grandstands or stay close to their cars by sitting in lawn chairs.
When we pulled into the parking lot of the speedway we noticed that fans were remaining in their cars while they purchased their race tickets. When our turn came I lowered my window and offered up two $20 bills as payment for the four of us at $10 each. I was wearing one of my fluorescent orange Randy Lewis racing t-shirts. Quite stylish I might add.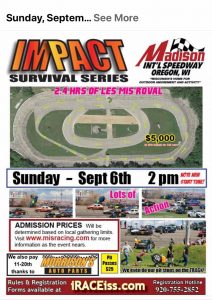 I saw a track poster advertising this race. I noticed a statement I had never ever seen before despite seeing racing at more than 2,600 racetracks. The poster read, "Admission prices will be determined based on local gathering limits". Nope. Never seen that before but then I've never been in a pandemic either.
The ticket seller looked at my shirt and smiled. His comment was, "Are you that guy? Are you the guy that was up in Coolee a few weeks ago? I follow your trackchasing adventures everywhere you go. I wish I was doing what you're doing."
First of all, that was pretty impressive to get such positive somewhat anonymous feedback. I know that Becky, Bob and Carol were pretty impressed at my being recognized. So who was this ticket seller?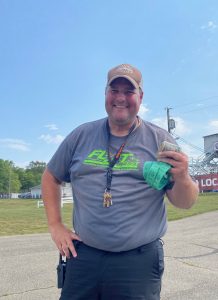 It was none other than Gregg McKarns. Gregg and his wife have owned the Madison International Speedway since 2015. He was the promoter at Rockford Speedway for 10 years as well. Gregg mentioned that he is good friend's with Rockford Speedway's Tom Deery. Tom is a subscriber to my racing/travel newsletter. Gregg's dad was the originator of the ARTGO racing series that featured such stars as Dick Trickle, Mark Martin and so many other legends.
Gregg was happy to have us in the house. He and I were able to chat about the race events several times during the day. What a nice guy. I feel bad for him and his promotion team given the fact that the COVID situation has been so rough on them.
Today the Impact Survival Series (ISS) enduro group was going to compete on the roval for the first-ever time at the Madison International Speedway Corp. I really wish I had kept some accurate records on how many tracks I have been able to see, as a trackchaser, before anyone else did. This year I've seen about 50 tracks. I might guess that 10-20 of those tracks or more fall into the category of my being the first trackchaser to darken their door.
I won't even try to describe what today's roval configuration consisted of. I will simply ask that you watch my YouTube video. If you do you're going to be entertained by the over-the-top creative layout they came up with today.
The event was named the "2.4-hours of Le Mis" (get it?) enduro race. This meant they were going to race for 2.4 hours or about two hours and 24 minutes. I'm guessing the "2.4" was a take-off on events that run for 24 hours. That's just a guess. This was a very creative name for the race.
Once the time clock started it did not stop for anything including red flags or the 10-minute somewhat in the middle of the race midway break. It was important for us to know when the race was going to end. We had plans to meet local people when the race finished up.
Some sixty cars started the race. The purse was based upon the number of entries. Had 100 cars signed up the race was going to pay $5,000 to win. As it was the feature winner collected $3,000. That's a pretty good enduro payday.
I had a favorite in today's race. My buddy Kurt Sweitzer was driving the only Mini Cooper in the entire field. This might've been the only Mini Cooper that I've seen race this year. Kurt's car number 73 was starting near the back of the pack. I met Kurt at the Bennett Raceway earlier in the season. He arranged for me to drive a stock car in one of the heat races at the track. Kurt's a great guy.
Considering that sixty racing teams showed up today I was a little disappointed in the local crowd. There weren't all that many people watching the race. I also noticed very light traffic all over the Midwest while we were driving this weekend. That was surprising because this was Labor Day weekend. Maybe it wasn't all that surprising because we are in a pandemic.
Today the four of us spread out our lawn chairs just above the top row of the grandstands. We watched the races from there mostly. However, "Uncle Bob" and I watched the last half of the race from the first row of the grandstand. This put us in an excellent position to see racing right at the starting line which featured a hairpin turn at the finish.
In talking to track owner Gregg McKarns he told me that he had a soft spot in his heart for enduro racing. This was despite the fact that this promotion might not be as profitable as he would like.
I am a big fan of enduros as well. This is especially true when the enduro brings a lot of cars and doesn't have a lot of stoppages. Today the race was stopped about four times with red flags. When that happened a driver sitting in a disabled car in a precarious position could exit the car. Then they left the race car right where it had stopped. This was a good policy. It kept things moving.
There were a couple of benefits when the track took their 10-minute intermission. For the racing teams, the crews scurried out of their pit area with all kinds of repair tools to make adjustments. The good thing for the spectators was that the announcer was able to point out who the race leaders were at this point. The track does have an excellent electronic scoreboard. The announcer did some really good interviews with those drivers during the break. I found the second half of the race much more entertaining when I knew who was battling for the top several positions.
It was a good day of trackchasing. We had beaten the weather. Carol continued to add to her trackchasing totals as the better half of the World's #1 trackchasing couple. Uncle Bob had added to his burgeoning trackchasing list which now totals 45. Even "Aunt Becky" got into the fray by screaming that the driver who tried to take out the leader just before the finish line was a "dirty dog".
Today the leader completed about 150 laps of racing. One lap around the circuit took a little bit less than 50 seconds. With so many starters the racing was non-stop action and very entertaining.
The winner of the race, after 2.4 hours of racing, was not to be decided until the last turn and maybe 50 feet from the finish. The second-place driver got a run on the leader. He pounded his car into the back of the first place running driver. It looked for a moment like this might be a race-winning move. However, the driver leading the race righted his ship and went onto win. The driver racing in second stalled his machine and could not get it started while he was so close to the finish line. The finish is all part of my video from MIS.
As I walked out of the Madison International Speedway I marveled at the idea that it took me nearly 50 years to see racing on three different configurations at MIS. That was something. However, what was coming up was an even bigger "something".
Carol has a cousin, Dan, who lives just outside of Madison, Wisconsin. The last time she had seen her cousin was in 1989. I had only met her cousin Dan one time and that was 39 years ago. We had agreed in advance that we would meet up at a local county park about 10 miles from the racetrack.
We were able to do exactly that. Carol's cousin was such a nice thoughtful guy. He showed up with a picnic lunch! Dan brought sweet corn and his homemade grown tomatoes. We all sat in our lawn chairs with my sister Becky and her husband Bob and reminisced about Carol's family tree. We had a lovely time with Dan.
We just happened to be sitting underneath a black walnut tree. Dan had just served me a solo cup filled with his organic orange juice. After I took just one sip all of a sudden a missile came from above. This surprise intruder landed squarely in the middle of my solo cup splashing orange juice all over me. A large falling walnut chunk had made a direct hit into my glass from thirty feet above! No more juice for me! As we sat there longer more relatively large walnuts continued to fall. This was a dangerous position. Please don't miss the photos of our picnic with cousin Dan. Like I say, a real nice guy.
With that, we returned Aunt Becky and Uncle Bob to their home safely in Northern Illinois. We did make a pit stop at a Love's truck stop and an Arby's. It was a two-hour drive back to their place.
From their Carol and I soldiered on for a four-hour driving adventure to Fort Wayne, Indiana. We arrived at a little past 2 a.m. Eastern time. For the fourth consecutive night, we would be staying at a Marriott or Sheraton property. Yes, when Carol comes along I get upgraded.
It had been a busy trackchasing day. We had driven for a little more than 10 hours but luckily those 10 hours of driving were broken up into, two, two, two, and four-hour increments. That made things a little bit easier.
We had seen two sets of relatives and made a brand new acquaintance with the track promoter at Madison International Speedway, Gregg McKarns. We had beaten back a weather scare. Carol and I added another track to our lifetime trackchasing totals as the World's #1 trackchasing couple. Our combined totals exceed 3,000 tracks. All was good. We have just one more day of trackchasing on this trip. That stop will be in Ohio. The weather forecast is not great but then you never know. That's why they call it a forecast.
Good afternoon from Oregon, Wisconsin. 
Randy Lewis – 85 countries – 2,648 tracks.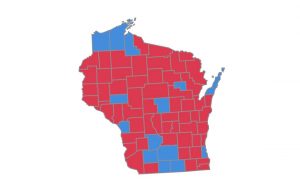 Wisconsin
The Badger State
This afternoon I saw racing at my 103rd-lifetime track in the Badger State, yes, the Badger State.  I hold the #4 trackchasing ranking in Wisconsin. Wisconsin ranks #8, amongst all the states, in tracks seen for me in the U.S.
Here's a link to my all-time Wisconsin state trackchasing list. I have made 60 separate trips to Wisconsin seeing these tracks.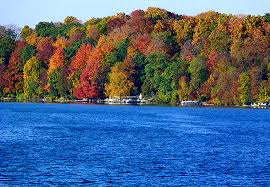 Thanks for reading about my trackchasing,
Randy Lewis
World's #1 Trackchaser
Peoria Old Timers Racing Club (P.O.R.C.) Hall of Fame Member
Wisconsin sayings: "Congrats on the new baby! Did you put her on the Packers season ticket list yet or no?"
"Or no?" is the default ending to just about every question Wisconsinites ask. Maybe we think it makes us sound more conversational or approachable… or maybe we just like to make things needlessly confusing. Does that make sense or no?

JUST THE FACTS
LIFETIME TRACKCHASER COMPARISONS 
The three most important trackchasing comparisons to me are:
Total lifetime tracks seen
Total "trackchasing countries" seen
Lifetime National Geographic Diversity results
Total Lifetime Tracks
There are no trackchasers currently within 780 tracks of my lifetime total.  Don't blame me.
Randy Lewis, San Clemente, California – 2,648
Total Trackchasing Countries
My nearest trackchasing competitor, a native of Belgium, has seen racing in more than 30 fewer countries compared to my lifetime total.
Randy Lewis, San Clemente, California – 85
Current lifetime National Geographic Diversity results
Randy Lewis, San Clemente, California – 3.96
That's all folks!  Official end of the RLR – Randy Lewis Racing Trackchaser Report
Click on the link below to see the video production from the racing action today.
Click on the link below for a photo album from today's trackchasing day.  You can view the album slide by slide or click on the "slide show" icon for a self-guided tour of today's trackchasing adventure.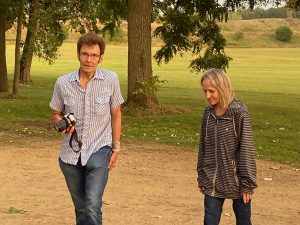 For the first time ever roval racing at Madison International PLUS visits by special guests