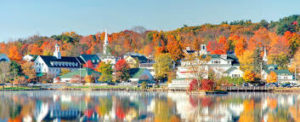 Greetings from Meredith, New Hampshire
.
.
From the travels and adventures of the 
"World's #1 Trackchaser"
.
.
Meredith Bay Ice Oval
Ice oval
 Lifetime Track #2,419
The EventVideo PlusPhotos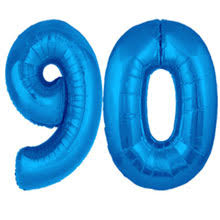 THE EVENT
I have had the opportunity to follow my trackchasing hobby all over the world.  As this is written I have seen racing in 77 countries.  My lifetime track total is just over 2,400. Today I was seeing racing at my 90th lifetime ice track.  Long ago I wrapped up seeing racing in every American state.
Some twelve years ago I moved into the "World's #1 Trackchasing" spot.  Of course, that's if that title is awarded to the person who has seen the most lifetime tracks.  Frankly, I don't think it should be.   Maybe "Most Prolific Trackchaser" is a better description for that category.
The World's #1 Trackchaser title should be bestowed on the person who has seen the most racing in the most countries.  That's what the "world" is made up of isn't it?  Countries!
Today was one of those special trackchasing days. They don't come along all that often. I would be seeing a "once in a generation ice racing location. To top it off I would watch the racing with some good friends, some of which I had not seen in a generation.
It's important to note that my hobby is not only about racing.  Yes, that is one part of it.  However, of equal importance are the logistics of trackchasing (getting from point A to B to C, etc.) and the opportunity to see the world.
I live in Southern California.  The vast majority of tracks in the U.S. are located in the Midwest and East.  It takes a good deal of logistical planning to get from where I live to where the tracks are.  A typical weekend trip within the U.S. will cover more than 5,000 air and driving miles.  I do about forty of those trips each year.  For the past 15 years I have traveled about 175 nights each and every year.  Surprisingly to some, more than half of those overnights were not part of trackchasing.
A big part of trackchasing for me is simply travel just for the fun of seeing new things.  You won't want to miss my "Trackchasing Tourist Attractions" page or my "Sports Spectating Resume" page on my website at www.randylewis.org.  Search around on my site.  Use the drop-down menus.  They will take you all over the world!  My site will give you some understanding on how important seeing the world and just "seeing stuff" is with my trackchasing hobby.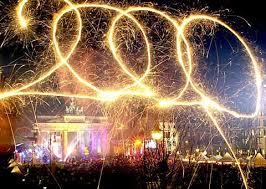 Today's adventure was one more of the 2,000 trips that have taken me up, down and around the long and dusty trackchasing trail.  If you would like to see where I've been and experience those adventures here's the link:
If you've got a question, comment or whatever please leave it at the bottom of this report.  It's very easy to do.  Or you can visit me on Facebook.  Thanks!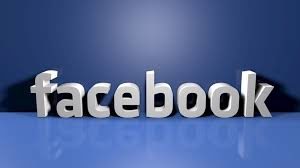 FOREWORD
Thursday, February 15, 2018.
This is my last weekend of 2018 for my domestic ice trackchasing season. It doesn't last long. Nevertheless, this year has been one of my most successful ice trackchasing seasons in several years.
My Trackchaser Reports pretty much cover what goes on from the time I leave my driveway on one of these trips until I return. In order to get this trip started Carol and I would drive separate cars on our way out of San Clemente.
We were headed to legendary Pauley Pavilion for a Thursday night basketball game against the Oregon State Beavers. We have a season ticket package and go to as many games as we can.
 
After the game I would be staying overnight at son  J.J.'s house. Carol would return to our modest seaside cottage with her car. Why was I staying at J.J.'s? Because he lives pretty close to LAX and I had a 7 a.m. flight in the morning.
The basketball game was fun. UCLA whipped the Beavers as was expected. Due to a ticket snafu we were able to upgrade to some excellent seats in the lower level at Pauley. Snafus are the best time to take advantage of the system….if you get my drift.
Friday, February 16, 2018

I had four different tracks that would fit into this weekend's schedule. But, I had to choose which of those tracks would make the cut for the two days that I had available to trackchase. Warm weather had hit New England. It was still cold and frosty in the upper Midwest.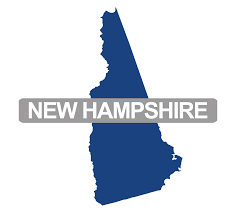 I wanted to go to New England, and specifically New Hampshire, because they were racing on a once in a generation track in Meredith, New Hampshire. However, if the warm weather wiped out the ice I might be making a long trip for very little racing return.
There was an extra benefit to going to New Hampshire even if the ice racing was canceled. Tonight, my plan was to see a basketball game at Dartmouth University. Yale was coming into play an Ivy League game against the Big Green.
When I get the chance, and I'm traveling all over the country, I like to meet up with people I used to work with back in the day. Recall that I worked for 30 years with first Richardson-Vicks and then Procter & Gamble. I have been retired for nearly 16 years now so I haven't seen some of these people in a long time.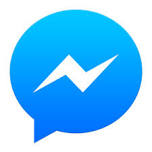 When I first joined Facebook, I got a message from Stu Lord. Stu is originally from Pennsylvania and now lives in New Hampshire. He and I had worked together so many years ago. Stu had seen that I had visited Berry Pond for ice racing last year. He got in touch and we stayed in touch over Facebook. Tomorrow morning I'll get a chance to have breakfast with him and his wife Karen. That's going to be great fun.
After just five hours of sleep following the basketball game I hopped on a 7 a.m. flight from Los Angeles to Boston. It was much more relaxing to have an exit row seat with a seat in the middle open. Yes, that makes flying much more comfortable.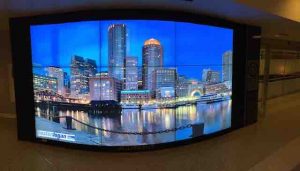 I must tell you that I do not like Boston. I do not like Boston for several reasons. I do not like Boston because the Boston Celtics used to beat up on my St. Louis Hawks every year for nearly 10 years back in the 50s and 60s.
I've seen a baseball game at every active Major League Baseball stadium except Atlanta, which just opened their new stadium this year. Of all of my major league baseball visits I look back on my visit to Fenway Park as one of the worst. Parking was expensive and in a crowded old rundown neighborhood. Our seats were right out of the 1920s and I couldn't even see a fly ball going to the sky because of the overhang.
I do not like Boston because of their arcane road system and heavy-duty traffic. I think Pittsburgh has the worst road system in the U.S. but Boston runs a very very close second. I used to think that Chicago and Boston were tied for the worst traffic of any place in the country. Now I've got to get that nod to Boston by themselves.
When I landed at the Logan International Airport at about 3 p.m. it was 50° and grey. That's 50° in the middle of February. That is not good for ice racing. I was beginning to panic.
I got in touch with my Lakes Region Ice Racing Club contact, Linda Hanson Cook. Linda tried to talk me down off the ledge. She told me they had plowed the track today. They would make a final decision tomorrow morning on whether they would race or not. That phraseology really scared me.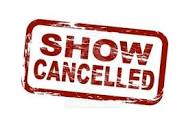 I do not leave our modest seaside cottage and head out on the long and dusty trackchasing trail to visit places that may cancel their racing programs. Folks, I had just flown nearly 3,000 miles. I did not do this with the idea that the ice racing might be canceled tomorrow.
As soon as I landed in Boston I considered hopping on a plane back toward Chicago. If I went to Chicago or even Minneapolis I was pretty much guaranteed to see two races this weekend. However, the flights were full and that discouraged me. If I waited on a flight back to Chicago and didn't make it I would be stuck in the Boston airport late on a Friday night. If all of that happened I would miss an important Trackchasing Tourist Attraction.
I was renting a car in Boston. However, the plan was to drop the car in two days in Philadelphia. I would need to return the car at the same time of day as when I picked it up. I wanted to pick up the car as late today as I possibly could but still make my 7 p.m. appointment up in Hanover, New Hampshire. The earlier I picked up the car in Boston meant the earlier I would have to return it in Philadelphia. It was going to be tight making that deadline on Sunday without costing me a lot more money.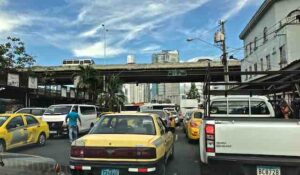 I realize I was trying to get out of Boston on a late Friday afternoon. That would be difficult to do in most major cities. However, the weather was clear. There was no snow on the ground. Nevertheless, it took me 3 1/2 hours to drive about 120 miles. I will still in stop and go traffic 60-80 miles north of Boston. I hate Boston. Yes, hate is a strong word…but it seems appropriate.
I had been looking forward to seeing a basketball game at Dartmouth when I first discovered Saturday's ice racing opportunity in New Hampshire. I had that information nearly a year ago from my buddy Bruce Spencer. I thought it would be fun to see a Big Green game in Hanover since another friend Pryce Boeye is a Dartmouth grad.
The game was scheduled to begin at 7 p.m. College basketball is not like short track auto racing. The basketball game would start on time. You never know how it's going to play out on our nation's short tracks.
Traffic out of Boston was so heavy that I didn't even have time to stop and get anything to eat. I had to park about a mile away from the Edward Leede Arena, and walk on snowy and icy sidewalks. I bought my ticket for $10 which was a one-dollar upgrade in order to get a seat with a back.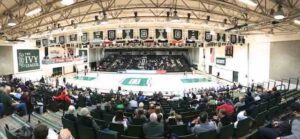 They had already been playing for about 10 minutes by the time I arrived. The basketball gym itself was small. In many ways it reminded me of a high school gym. Last week I had seen a game at Harvard University. Both of these Ivy League arenas had really small facilities for basketball.
I grabbed a package of kettle corn, I was starving. I sat down with about 300 other fans. This was Division I basketball albeit on the lighter side of interest and competition. Tonight, Yale won by about 15 points. Dartmouth isn't having a very good season but they were perennial conference champions of the Ivy League in the 1950s.
When I fly in airplanes I like to fly in short pants. It's so much more comfortable. I wear long pants less than 1% of the time in any given year. Since I was already in my "flying pants" I showed up at tonight's game wearing those knee-length black shorts. I didn't see anyone else in shorts. I guess that made me special.
While I was sitting in traffic I made a call to the Landmark Hotel in Laconia, New Hampshire. Hotel prices, even in the winter, are expensive in the Northeast and in New England. The Landmark had a rock-bottom price of $76 plus tax. I tried to get the guy to knock the price down somewhat. He wouldn't budge. I've got to give him credit. He survived my full-court press. I knew it wasn't going to be a great place but the price was as good as I could get so I went with it.
After the game I found the roads clear for my 65-mile drive to the hotel. The temperature was dropping like a rock. It was 26°. At 8:15 in the morning it was expected to be 15°. I hoped that cold temperature would be enough to save the ice racing.
Saturday, February 17, 2018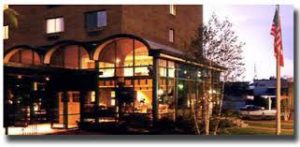 The Landmark Inn was not a great value. I couldn't get the room's heater much past 55 or 60°. Luckily, I had a lot of blankets. This was not a Priceline.com hotel choice. I almost always get rooms with Marriott and Sheraton quality with Priceline for a lot less than $88. That's why I use them religiously.
Today was going to be a very good day in my trackchasing world. There were several reasons for that. Much of the situation centered around people. Some of the expected benefit was attached to the idea that I would be able to see a very unique track today.
I got a good 7-8 hours of sleep last night. That's important on these cross-country trackchasing trips. You've got to rest when you can because rest is not always available.
When I woke up this morning I checked Facebook. The Lakes Region Ice Racing Club still had not confirmed 100% that today's racing was going to take place. As a matter fact some trackchasers seemed to be losing their Facebook mind with messages trying to get the Lakes Region to confirm quicker than the Lakes Region either wanted to or could confirm today's racing. I'll take the lead and apologize to both Linda and the LRIRC for the behavior of others in the trackchasing hobby. Patience is a great virtue.
Today the weather was going to be clear and cold. Those are perfect conditions for ice racing. However, the days leading up to today had been warmer than normal. Obviously, anything above 32° begins to turn ice into water. If they canceled the racing today it would have nothing to do with TODAY'S weather conditions. It would be because of the warm weather over the past 2-3 days. Before I left my hotel room I learned that today's racing was 100% firm. We were a go!
Often times during my trackchasing travels I get to meet up with folks I worked with back in my business career days. They are scattered all over the country. Today I was striking another jackpot by meeting up with Stu and Karen Lord. They own a big ranch in New Hampshire. I used to work with Stu back in the day. We probably hadn't seen each other in about 20 years.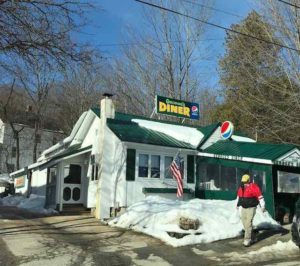 The three of us had agreed to meet at George's Diner in Meredith, New Hampshire. The diner was only a block or two from where we would enter the lake today at Lake Winnipesaukee on Meredith Bay. I guess they were racing on the Bay and not yet where the lake took over from the bay. That's just a wild guess on my part.
I arrived a little early to find the restaurant crowded with eager breakfast customers. Stu and Karen already had a table reserved for us. For the next couple of hours, we caught up with what each of us and our families have been doing over the past couple of decades. Meeting up with Stu was a little bit like going to a high school reunion. Everybody might look about five years older but once you start talking to them it's as if no time has passed whatsoever.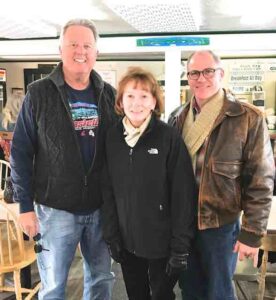 Stu and Karen were keen on the idea of coming to the ice races with me today. I've taken a lot of my friends to the races this way. I've also taken several of those folks back to the races more than once.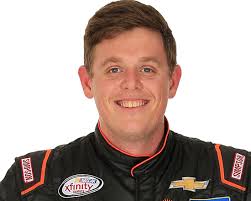 The Lords told me they had only been to one auto race in the past. That was a NASCAR race at Phoenix International Raceway where their friend Spencer Gallagher was racing. If I got the story right Spencer is the son of the CEO of Allegiant Airlines.
Today's ice racing was going to be much much different than a NASCAR race at Phoenix International Raceway. To begin with neither Stu or Karen had ever driven a car onto a frozen lake. I assured them that we would be perfectly safe.
Nevertheless, we agreed that we would park their car on land. Then we would all hop in the National Car Rental Racing Nissan Maxima and drive onto Meredith Bay. To help put their minds at ease I told them I had full insurance coverage!
THE RACING
Meredith Bay Ice Oval – Meredith, New Hampshire
Today I was seeing racing at my 90th ice track. No one really comes all that close to that total. As we drove the car onto the ice the pathway was a bit muddy, slushy and had several pieces of plywood as a "floor" to make the going just a little bit easier.
Just a few feet to the right of our path on the ice was a large area of open water. That wasn't all that encouraging. I told Stu and Karen this might have been the most precarious working entrance onto an ice track that I had ever experienced. Even though I couldn't see it I felt as if Karen cringed just a little bit from the backseat at that comment!
Today's ice racing experience was going to be a little bit like old home week meeting both old friends as well as new ones. Spectators were beginning to park their cars around the quarter-mile or maybe larger ice oval. The pit area was situated on the backstretch of the track.
Many spectators had arrived early and parked their cars along the front straightaway. They wanted to be near the flagman. I wanted to be near the pit area. I was the first car to park over by turn two. I parked in a place that I considered a safe distance from the track. I figured everyone would fill-in alongside me as they arrived.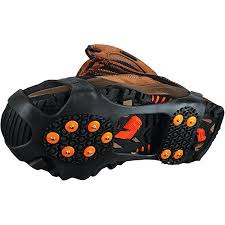 Today the ice along the entire lake was about as slick as I've ever seen. As we were driving in we saw a couple of people fall on their butts from the slick ice situation. I thank my lucky stars for Wendy Hurst. Wendy recommended I get some ice grippers. They do a good job solving the slippery ice problem.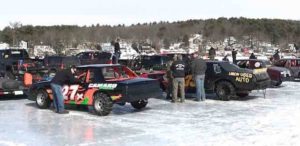 We were early and would have several minutes to explore the pits. Since Stu and Karen had never been to an ice race I wanted them to get a little background on what they were about to see.
New Hampshire ice racing is some of the best in the country. They're just about the only group that races both super modified looking cars and sprint cars on ice. They get solid car counts and lots of fans.
The Lakes Region Ice Racing Club races pretty much every Sunday during January and February on either Berry Pond or Lee Pond. Today was a special event. For the first time in 26 years and in conjunction with the 250th anniversary of Meredith, New Hampshire they were racing at Lake Winnipesaukee on Meredith bay. This was a special event sure to attract a large number of trackchaser and regular fence as well. 
If you were to go to my website at www.randylewis.org you would see that I have a section for "favorite drivers". These are drivers that I have watched and cheered for over the years. They are separated by the category where they experienced success. These categories would include ovals and road courses, dirt surfaces, asphalt and, of course ice, among others.
In some categories such as dirt oval racing I have several favorites. These drivers go all the way back to my early days at the Peoria Speedway where I first started attending the races at age five up until today. However, in the category of ice racing I have only one favorite driver. That man is named Alan Darrah.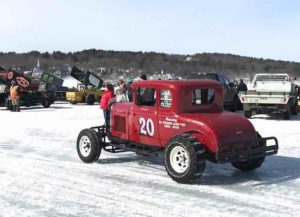 I've seen Alan race his 1930 Model A Ford several times in his home state of New Hampshire. As a matter fact, Alan proudly states on the side of his car that he has been in ice racing competition for 53 straight years dating back to 1965. He did miss one year, which I think was the year 2000, but it wasn't his fault. There was no ice to race on that winter!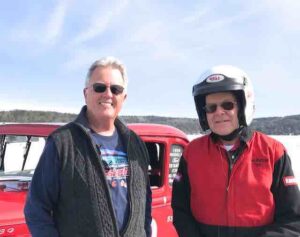 I wanted to say hi to Alan and introduce him to Karen and Stu. When he pulled in from hot laps we had a few minutes to chat. I was happy to know that Alan had visited my website and remembered me from our past meetings. He was most friendly with Stu and Karen took the time to talk to us for several minutes.
Then Alan went out and won the vintage stock car feature event! Stu and Karin were at their rookie ice race. Out of all of the drivers, pit people and fans, there must have been more than 1,000 people, they had met and talked to the person who won the very first feature race of the day. Not bad for rookie ice trackchasers!
I learned from talking to folks that today's program included seven racing classes. They had a vintage class, a class for juniors, stocks, 4-cylinder RWD, 4-cylinder FWD and a feature race for the sprint cars and the modifieds. Each class would run one and only one race. It would be a main event.
There was one very special person I had to look up today. Her name was Linda Hanson Cook. Linda had been my main contact for the Lakes Region Ice Racing Club for a long time now. She had gone out of her way to make sure I had the latest information so I could get up to New Hampshire and see their group race.
Linda manages things from the LRIRC race trailer. That's where I found her today. We were happy to see each other. She was very gracious to my guests. I saw her a couple times during the day.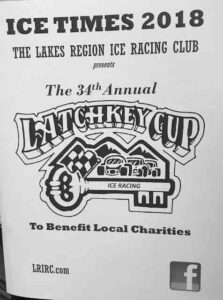 Linda wanted to make sure I got a copy of the LRIRC "Latchkey" program book. This is a huge professionally put together program for their biggest event of the season, which is the "Latchkey Cup".
The 2017 Latchkey Cup raised more than $7,800. The 33-year total for the Latchkey Cup charities and donations is more than $254,000. The money goes to local students for scholarships and other families with various medical conditions. Great job Lakes Region Ice Racing Club!!
Linda also gave me a beautiful Lakes Region Ice Racing Club hooded sweatshirt. What a beautiful gift. I'm going to wear it all over the world when I trackchase. I will wear it proudly. Thank you, Linda. You are a great ambassador for your club.
We also got a chance to meet the second-place driver in the vintage race, Jack Cook. I never thought to ask if he was connected to Linda Hanson Cook! Jack is a long time New Hampshire racing driver. He won the Latchkey Cup all the way back in 1988. Jack races on the ice in the winter and on the dirt during the summer.
He was such a positive guy. I know he's had a lot of success with his racing over the years. He told me that even though he raced modifieds for 30 years he's having just as much or more fun racing on the ice in a low-dollar stocker.
It was now time to go back to where the car was parked. We could watch the races from there. Having a car on the ice today also acted as a "warming hut". Just standing on the ice for an hour or two can make your feet cold.
When we got on the ice to begin with it was sunny with a temperature of about 30°. The weather couldn't had been better for ice spectating. For the first hour at the track I wasn't wearing any gloves, headgear or anything like that. I honestly felt I could have come and watched the races in shorts today.
The spectator cars were all parked in an oval configuration that pretty much paralleled the oval shape of the track. In most cases the cars were parked about 50-75 yards off the track which is considered a safe distance from the racecars when they race on ice.
As we walked back from the pits we were in search of our car. We were looking for the gray National Car Rental Racing Nissan Maxima. However, as we looked in the circle of spectating cars we weren't seeing it.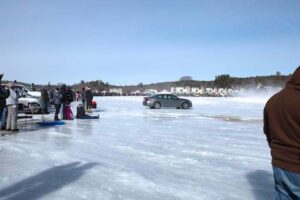 Like I said most of the spectator cars were 50 and probably closer to 75 yards away from where the race track was itself. However, there was this one lonely car parked about THIRTY yards from the track. It stuck out because of its proximity to the track and the lurking danger that could come from a miss-placed ice racer. Who in the heck would park that close to the track?
As I told you when I parked outside of the second turn there were no other spectators there. I parked the car at what I considered to be a safe distance so that we could all have a good view of the racing. Apparently, every other spectator at the track thought they should park just a little bit further away than where I was. Even though I was on a frozen lake the spectators had hung me out to dry! Here was our car, with Florida license plates, almost within touching distance of the ice racers themselves.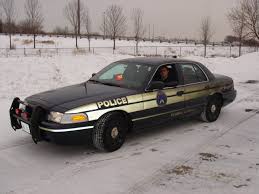 I considered yelling at the top of my lungs, "Attention! I am with the Meredith Bay police and I demand to know who has parked their car so close to the racing surface. It must be moved immediately. If you don't move it I'm going to break into the car, hotwire it and move it for you." Instead I sheepishly walked out to my vehicle, while the race was going on so people's attention might be diverted elsewhere. I moved the car back to a safe spot with all of the other conservatively oriented fraidy-cat spectators. By the way when I relayed this story to Carol she couldn't stop laughing….until I put her in a headlock. 
Then I began to meet some of my trackchasing friends. The first person I met up with, who is loosely connected to trackchasing, was Bruce Spencer (above right). Bruce and I have been meeting up at races like this in his part of the country for more than 10 years. As a matter fact, he told me about the Meredith race before anyone else I knew ever mentioned it. Bruce and I have been texting back-and-forth and expected to be able to see each other today. By the way, even at an advanced age Bruce is now an up and coming racecar driver.
I also got a chance to shake hands with Mike Knappenberger. Over the years Mike has been a prolific trackchaser. By prolific I mean he has seen racing at more than 100 tracks in three different seasons. Only two other trackchasers can say they've ever done that. Mike doesn't trackchase much anymore however.
I was also getting phone calls from Pennsylvania's trackchasing elite member Paul Weisel. Paul was at the track today. He is a former auto racer specializing in midgets and TQ midgets. However, it's entirely likely that Paul has lost all of his nerve for racing excitement. If that's not true maybe he just has bad auto insurance.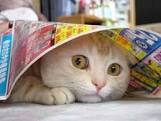 He continues to think that an ice racer is going to get so out of control as to run into the spectator cars and more specifically HIS spectator car. Therefore, he likes to park in the second row where he thinks he is safely out of danger. Talk about a scaredy-cat!
Folks, let me put Paul's safety concerns into some sort of perspective. Today I was seeing racing at my 90th ice racing track. In all of that time on the ice I have never ever seen an ice racer get out of control and run into a spectator vehicle. I'm not saying it hasn't happened. However, I have seen ice racing at more places than anybody else and I've never seen such a thing come close to occurring.
Now I will tell you that I have seen race cars go out of control and flip out of a speedway and actually hit spectator cars at such famous venues as Ascot Park in Southern California and the famous Tulsa Chili Bowl in Oklahoma. I've seen cars fly over the wall and land out onto the highway at the Knoxville Raceway in Iowa. However, I think when you go to an ice race you're safe when parking in the front row with all of the other less paranoid spectators.
Paul had phoned me, because that is his preferred method of communication, to find out where I was located on the ice. By the way, I don't have a phone that has a phone. I have a camera that comes with a phone but I don't have a phone that has a phone.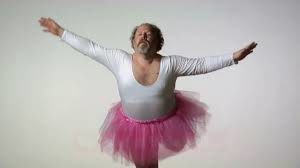 Paul and I agreed he would come from his second-row spectating position over to where we were parked. That was a pretty good distance on today's slippery ice surface. I must tell you that I don't think Paul has ever been a member of a ballet class. In the interest of full disclosure, I haven't either.
Paul also does not know Wendy Hurst. Therefore, he doesn't know that he needs nor does he have ice grippers. Here was the happy Dutchman tiptoeing across the slippery ice at what would best be described as a snail's pace. Fortunately, he got over to our car before all seven feature events were completed.
Paul, Bruce and I, along with Stu and Karen had plenty of time at the track today under very cooperative weather conditions to renew our friendships. These are all nice people and I enjoyed spending time with them.
Today there was an intermission after the third or fourth feature race. I found this to be a great idea put forward by the LRIRC. They parked all the cars in competition today over on the front stretch. Then for several minutes the spectators got to come up and get close and personal with both the cars and the drivers. Excellent idea.
By the way Mr. Weisel used my rental car for the purpose it was intended, as a warming hut. He had absolutely no interest in walking the 300-year round-trip distance during intermission….without ice grippers.
Tonight, Paul Weisel was headed over to Hanover, New Hampshire to see a hockey game at Dartmouth University. Recall that I had been at Dartmouth last night for a basketball game. Paul asked me to join him. I would have loved doing that. Since Paul was a hockey star in his college days maybe he could give me just one reason to enjoy a hockey match. However, I had a conflict. I needed to make a six-hour one-way drive down to Allentown, Pennsylvania tonight. That would put me in a good position for tomorrow afternoon's racing in the capital of Pennsylvania, Harrisburg.
Paul would have to leave the ice with a couple of features still remaining to be run. Because I'm just a downright nice guy I volunteered to drive Paul from where we were parked over to his vehicle. I would've felt personally responsible if I had let him walk over to his car and anything treacherous on such a slick ice lake had happened. I dropped Paul off and then resumed to my viewing position a little bit closer to the outskirts of turn one. 
As I told you today was an outstanding day on the ice. I was seeing racing at a location that had not been used for racing in 26 years. I was seeing and meeting once again my all-time favorite ice racing driver, Alan Darrah. I was also getting a chance to meet up with Linda Hanson Cook who has been my primary contact from this group for ice racing since day one.
I don't get a chance to meet up with Bruce Spencer all that much. You may be reading about him in the racing news because now he is a race driver himself. Way to go Bruce. I do get a chance to see Paul Weisel a few times each year. I always enjoy our conversational banter. Great seeing those guys.
And then the final major highlight of the day was being able to meet up with Karen and Stu Lord after such a long time since our last time together. They are a great American couple and I'm proud to know them. Real nice folks.
AFTER THE RACES
The last race of the day was for the sprint cars. When they took the checkered flag, it was 2:57 p.m. At that point even more cars continued to stream off the Meredith Bay ice surface. A lot of fans had left before all seven races were finished. However, a good amount of people were still on hand when that final lap was run on Meredith Bay. Will they race again on this body of water? Right now, no one knows.
When I got off the ice I was now looking at a six-hour 400-mile drive. It was only 3 o'clock. I figured I would take my time and enjoy myself. On the way down, I listened to my podcasts, made some phone calls and sent some texts. I also dictated this Trackchaser Report for your reading enjoyment. I hope if you've never met the folks I have described you get some sense what they're like and how privileged I am to know them.
I did search for Division I basketball and hockey games that I might be able to catch on the way down to Allentown. However, there were no games starting at the right time or in the proper geographical locations to make that idea work. That's OK. I wasn't going to get to my hotel in Allentown until 10 o'clock or later anyway. I could use the rest.
You should know that I am a multitasker if nothing else. Between features number six and number seven I opened my laptop computer on the lake. I established an Internet connection by tethering with my cell phone. Then I went on Priceline.com and reserved a hotel at the Comfort Inn in Allentown, Pennsylvania. Priceline gave me a great discount. I will be staying in a better hotel tonight than I did last night at a lower price. That was a good combination.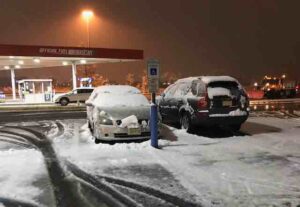 There was one little sticking point to what had been just a fantastic day. Isn't there always sticking point in life? It is important to realize that you yourself get to choose your reaction to every sticking point that you encounter. With that headline in my brain I didn't mind the fact that my destination of Allentown was expecting 3-5 inches of snow. The snow would likely affect me during the last three hours of the six-hour drive. Pretty much as if scripted at the three-hour mark the spitting snow continued to get heavier and heavier.
Yes, tonight's drive was a tough one. With the snow coming down hard I wasn't going to make much time. For the next 200 miles I drove 30-35 miles an hour. Even at those speeds I felt I might be driving too fast. There wasn't much traffic. There were a few idiots that flew past me as I were dragging a boat anchor.
 
I did get a chance to listen to the UCLA-Oregon basketball game on satellite radio during the last part of my drive. I used my camera…..er my phone for that and broadcast the sound through the car's audio system. Having been to Pauley Pavilion a million times I could really get into the game as if I were actually there. In point of fact, Carol and J.J. WERE at the game.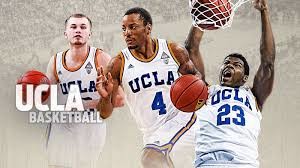 The UCLA Bruins need to win three of their last five games in order to make the NCAA tournament. On Thursday Carol and I saw them defeat Oregon State. That was the first of those five games. When I pulled into the Comfort Inn in Allentown, Pennsylvania it was nearly midnight. UCLA was leading by 11 points with eight minutes to go. By the time I got checked in and up to my room they had blown that lead and were now down by three points. I couldn't believe it! The game ended up going into overtime but UCLA pulled it out! That was the cherry on the top of today's strawberry shortcake. It had been a great day. I was happy at how fortunate I was to experience it.
Good afternoon from Meredith Bay in Meredith, New Hampshire.
Randy Lewis – 77 countries – 2,419 tracks.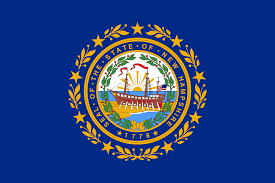 New Hampshire
The Granite state
This afternoon I saw racing at my 23rd lifetime track in the Granite state, yes, the Granite state.  I hold the #4 trackchasing ranking in New Hampshire.  I've seen 23 or more tracks in twenty-seven different states.
Thanks for reading about my trackchasing,
Randy Lewis
World's #1 Trackchaser
Peoria Old Timers Racing Club (P.O.R.C.) Hall of Fame Member
New Hampshire sayings:  How To Spot A Flatlander From A Mile Away
While everyone in New Hampshire doesn't still use this term, you'll hear it thrown around every once in a while by older generations. Basically, a flatlander is a tourist, fittingly from the flatter areas of New England. A lot of times, they'll make their weekend trips up to New Hampshire, crowding trails and roads. They're easily spotted from a mile away.
QUICK FACTS
LIFETIME TRACKCHASER COMPARISONS 
The three most important trackchasing comparisons to me are:
Total lifetime tracks seen
Total "trackchasing countries" seen
Lifetime National Geographic Diversity results
Total Lifetime Tracks
There are no trackchasers currently within 600 tracks of my lifetime total.  Don't blame me.
Randy Lewis, San Clemente, California – 2,419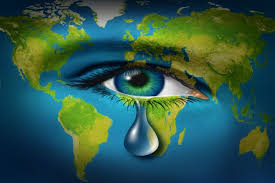 Total Trackchasing Countries
There are no trackchasers currently within 20 countries of my lifetime total. 
Randy Lewis, San Clemente, California – 77
Current lifetime National Geographic Diversity results
Randy Lewis, San Clemente, California – 4.14
That's all folks!  Official end of the RLR – Randy Lewis Racing Trackchaser Report
Click on the link below to see the video production from the racing action today.
Click on the link below for a photo album from today's trackchasing day.  You can view the album slide by slide or click on the "slide show" icon for a self-guided tour of today's trackchasing adventure.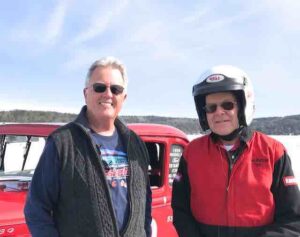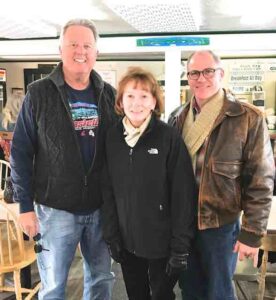 A grand day of ice trackchasing and people meeting up with!