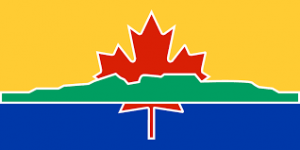 Greetings from Thunder Bay, Ontario, Canada
.
.
From the travels and adventures of the 
"World's #1 Trackchaser"
.
.
Mission Bay Ice Track
Ice road course
 Lifetime Track #1,735
The EventVideo PlusPhotos
Reprinted with permission from my Sunday, February 26, 2012 Trackchaser Report. 


THE CLASSIC TRACKCHASER REPORT
Editor's note: This is a CLASSIC Trackchaser Report. What the heck does "Classic" mean? It's simply a Trackchaser Report that comes from my trackchasing archives. Typically these will be stories from tracks I visited five years or ten years or more ago.
For whatever reason (usually not enough time) it didn't get posted to my website when I first made the track visit. Often a classic TR will not have a video and/or photo album attached. I didn't begin producing my YouTube videos until 2009 (YouTube channel: RANLAY). I didn't begin writing a complete Trackchaser Report until I had seen about 425 tracks. Photo albums were sort of hit or miss during the early years of my trackchasing. Additionally, if you see a website link know that link worked when the TR was originally written. Will it work now? Your guess is as good as mine! Nevertheless, this CLASSIC Trackchaser Report has finally bubbled to the surface and is now available for everyone to see at www.randylewis.org. I hope you enjoy it.
I AM A TRACKCHASER.
My name is Randy Lewis. (above with our cruise waiter T.J. in Japan) I hail from the sleepy little village by the sea, San Clemente, California. I am a "trackchaser". I trackchase. Have you ever in your life heard of "trackchasing"? I didn't think so. 
Well, you made it this far. You might as well pour yourself a cold one and take your Trackchasing 101 class. When you finish you'll have your trackchasing diploma and can then teach your friends about the hobby. 
Let's get started. Trackchasing is a three-pronged hobby. I'm a racing fan. I love to travel. I love to analyze opportunities to get the most out of everything while saving time and money.
Let's do this by the numbers.
The racing part of my trackchasing has me trying to see wheel to wheel auto racing at as many different racetracks as I can all over the world. Yes, all over the world. Do I mean that? Yes, I do! I've seen racing in 85 countries at more than 2,600 tracks. I'm known as the "World's #1 Trackchaser". Why? Because I've seen racing in more countries in the world than anyone else by a wide margin. 
However, my hobby of trackchasing involves much more than simply visiting racetracks. Much more. My hobby includes and requires lots of traveling. I get to see and experience, over the "long and dusty trackchasing trail," all kinds of interesting places, restaurants, sporting events and the like. I call these adventures "Trackchasing Tourist Attractions". You won't want to miss my "Trackchasing Tourist Attractions" page. Here's the link:  Trackchasing Tourist Attractions or my "Sports Spectating Resume" page, Sports Spectating Resume on my website at www.randylewis.org.
I live in southern California. That's probably the most inconvenient location in the country for seeing tracks in the U.S. Most of the racetracks in the U.S. are located well over 1,000 miles from where I live. My average trip covers 5,000 miles and more. I take 35-40 of those trips each season. In any given year I will travel well over 200,000 miles, rent more than 50 cars, and stay in more than 150 hotel rooms. 
I get the chance to meet people from all over the world. With trackchasing trips to 85 countries and counting just getting the chance to experience so many unique cultures, spend time in the homes of my friends and meet so many people is a huge reward for being in this hobby. I am indebted to several of these folks for their help and friendship.
It takes a good deal of planning to do the above and not spend my entire retirement portfolio. I enjoy the challenge, the travel and every other aspect of "trackchasing". In reality, my trackchasing hobby is a lot like being with the carnival. I breeze into town, stay a little while and then head on down the road.
Once you begin researching my trip itineraries from my website, yes you will want to do that, you will be surprised. One day I'll be in Tucson, the next in maybe Tuscaloosa and the following day in Syracuse. I do that kind of thing all the time. Figuring out the logistics of a trip like that is as much fun for me as watching a figure 8 race.
Now you know a little bit about my trackchasing addiction. When you receive one of my Trackchaser Reports or find one on my website at www.randylewis.org you'll get three pieces of entertainment.
First, my Trackchaser Report will be an in-depth essay on how the trip went from A-Z. Yes, I'll cover the racing aspect of things. But you will also hear about what it took to pull off the trip, the special stops that made the trip fun and the obstacles that needed to be overcome.
Secondly, you'll get a YouTube video of the racing action I saw. These are normally short 3-6 minutes highlights of the racing. My YouTube channel is named, "RANLAY". I have nearly 2,000 subscribers to my channel. Currently, I have posted more than 1,300 videos and my channel has more than 1.2 million views!
Finally, I'll share a captioned photo album using a photo-sharing program called SmugMug. Normally, there will be anywhere from 50-200 photos from each trip I take. Sometimes more! My website is linked to hundreds of thousands of photos from all of the trips I have taken.
There you have it. That's trackchasing…the way I do it. Do others trackchase? Absolutely. Do they share their experiences? Sorry. They don't. If you want to see the true "essence" of trackchasing you've come to the right place.
A common question I get about my hobby is, "Why?". I'm a curious fellow. I'm an adventuresome fellow. My hobby is about seeing and experiencing the things that most folks walk right past. Below is a link to a special video. It shows a small town in Missouri that I visited on one of my trips. In this video, I'll share with you exactly what I mean. This video might just make your day.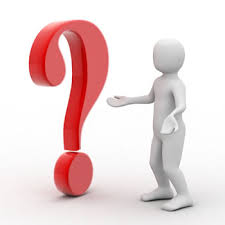 Trackchasing….this is exactly why I do it
Today's adventure was one more of the 2,000 trips that have taken me up, down and around the proverbial long and dusty trackchasing trail.  If you would like to see where I've been and experience those adventures here's the link: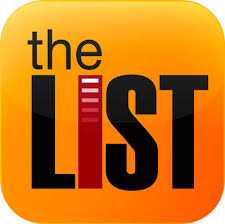 If you've got a question, comment or whatever please leave it at the bottom of this report.  It's very easy to do.  Or you can visit me on Facebook.  Thanks!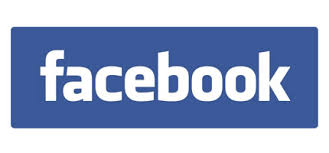 FOREWORD
Sunday, February 26, 2012.
ED ESSER – 1,430 TRACKS
I have prepared two video tributes to Ed Esser on his last trackchasing visit.  If you would like to see them click on the links below.  I think you will see from watching and listening that Ed had a very good time on his first ever trackchasing trip to Canada.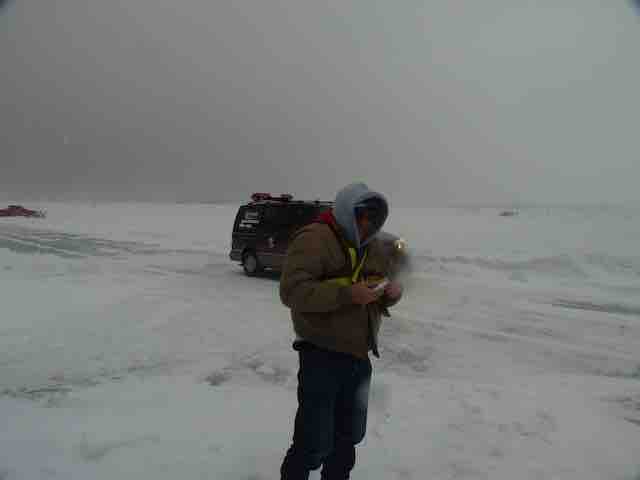 Ed Esser – Mission Bay Ice Track, Thunder Bay, Ontario, Canada
Ed Esser Still Photos – Mission Bay Ice Track, Thunder Bay, Ontario, Canada
In memory….today, February 26, 2011 trackchaser Ed Esser and I both showed up at the Mission Bay Ice Track in Thunder Bay, Ontario, Canada.  This was a very special trackchasing trip for Ed…and for me.  This was the first time in some 1,430 tracks that Ed would be trackchasing outside of the United States.  I was happy to be part of this inaugural international trip with Ed.  This would be the last racing event that Ed would ever see. 
Sadly, just four days later Ed passed away suddenly from a heart attack.  I left my Trackchaser Report just the way it was written before Ed died.  I think he would have wanted it that way.
I will tell you this.  Ed was in good spirits during our trip and seemed to be, with the exception of his sore shoulder, in very good physical shape. Whenever we saw each other, we knew we might not see each other again for several months and in some cases more than a year.  Based upon our time together this weekend I never would have predicted that I would never see Ed again.  I'm having a hard time coming to terms with that.
Readers from everywhere wrote to express their condolences.
Several readers wrote to express their condolences.  I've included a few from folks who knew Ed.  Many more people, who had only read about Ed Esser in these Trackchaser Reports, sent a note.  Thanks to everyone for taking the time to recognize one of the very best racing fans ever.
From Jim Holland, sports reporter for the Rapid City Journal
I'm extremely saddened to hear of Ed's passing. The evening of June 19, 2010, was indeed special, meeting Ed and you and Carol at the Sturgis short track.
You had hit the trackchasing lottery earlier in the day witnessing the one and only day of racing ever at Butte County Speedway.
I hit the lottery that night meeting two of the world's top racing spectators in the same place, right in my own backyard to boot. I loved sharing the stories from you and Carol and Ed.  I wish I could have put more of them in the newspaper.
Please pass along my condolences to Ed's family and my sympathies to you and his many friends as well.  Jim Holland
From Rob Palmer, WISSOTA board member on his meeting Ed at a race in 2010 in Sturgis, South Dakota
Sorry to hear of the loss of your friend and fellow trackchaser extraordinaire. Somebody had posted that Ed had passed away on a regional message board also. I was lucky to meet him the one time when we did our Sturgis and Montana chasing a couple of years ago. Rob Palmer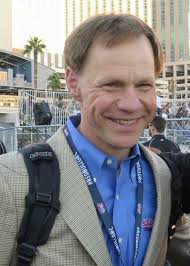 From Tim Frost (above), owner and publisher of the National Speedway Directory
I went up to the Ed Esser memorial in Madison, WI yesterday.
Nice service – few trackchasers (from Green Bay, WI area were there) and Tom Schmeh SCHOF were also there.
There was a nice tribute table of racing memorabilia displayed.
His son Lee Esser used photos from your tribute and put on a video screen.  Looked great!
A copy of your Cheese Challenge letter was framed and in a prominent position.  That was a great thing on your part.
We at NSD prepared a trackchaser trophy and plaque and awarded to his son.
We will name the annual award in his honor.
I swung by Angell Park on the way home to give a salute from nsd.  TIM FROST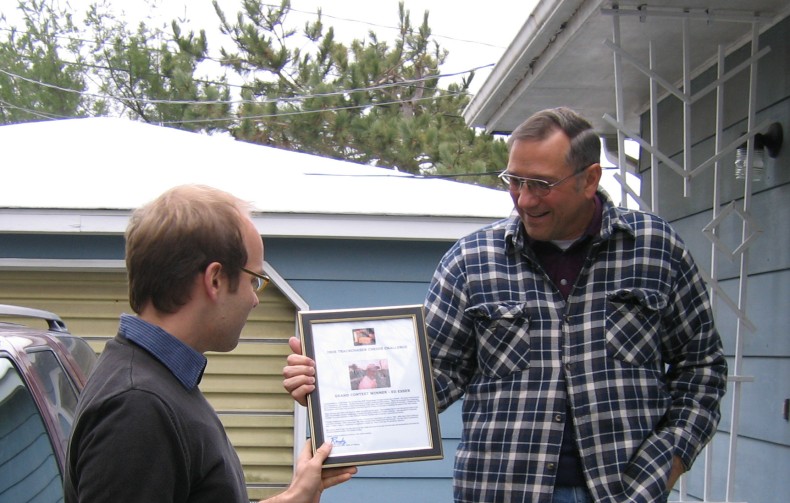 From James Peters (above), whose identity can now be revealed as the person presenting Ed's cherished "Cheese" award (along with Kristin Peters) at Ed's home in Madison, Wisconsin in early 2006.
I was really sorry to hear about Ed's passing.  In the brief meeting that we had delivering the big cheese challenge prize, he really seemed like a nice and truly humble guy. I'm sure the whole trackchasing community will miss him and his unique brand of participation. James peters
AN INTERNATIONAL "FIRST" TRACKCHASING WEEKEND!
TODAY'S HEADLINES
Ed Esser makes international debut…………..details in "RLR – Randy Lewis Racing Special Report".
Will the real #1 please stand up?……………..more in "RLR – Randy Lewis Racing Special Report".
Is Canada really a foreign country? …………..details in "The People".
Greetings from Thunder Bay, Ontario, Canada,
RLR – RANDY LEWIS RACING SPECIAL REPORT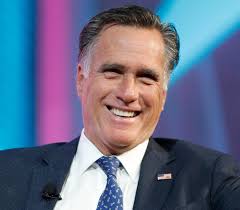 Would Mitt Romney (Republican) invite Newt Gingrich (Democrat) over to play canasta?
Yesterday, at an ice track in Superior, Wisconsin I ran into the world's second most prolific trackchaser.  Of course, I'm talking about Madison, Wisconsin's Ed Esser.  At the end of the day, I extended an invitation for Ed to ride up to Canada with me for today's ice racing.
It cannot be overlooked that Ed is currently my closest fellow competitor in the hobby of trackchasing.  Entering today he had seen 1,429 tracks and my total is 1,734.  Can you imagine Mitt Romney inviting Newt Gingrich over to the house to play canasta?  However, Ed is a fraternity brother of mine.  We share a secret handshake.  He doesn't even look like Newt Gingrich.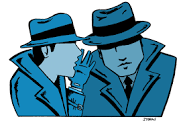 I had to be careful.
Ed and I would end up spending the next 24 hours together.  Of course, I had to be careful.  If I wasn't careful Ed could steal the many trackchasing logistical secrets I have developed along the way.  I showed him a few things but kept the important stuff under "lock and key".
I try to give my fellow competitors hope.
I guess I could be called an "encourager" of my fellow trackchasers.  I remember time and again encouraging trackchaser Mike Knappenberger to get his track list together and become an official member of trackchasing.  He was always a little hesitant.  "Those guys have never given me the time of day" was his loosely worded reply.
I have long encouraged Ed Esser to try his trackchasing hand in Canada.  It wasn't until today that he ever attempted to see a race outside of the U.S.  Can you imagine that?  He has seen 1,429 tracks and everyone was in the 44 states of America…..until today.  Forty-four states?  Yes, that's right.  Ed still has never seen a race in Maine, New Hampshire, Vermont, Connecticut, Hawaii and Alaska.
Ed had a passport but was it a real passport?
Luckily, Ed had his passport on him today.  I will tell you this.  I have never seen such a thin, shiny little blue book in my life.  If I didn't know for sure I would have thought he got it out of a cereal box as a prize.  The passport did not have a single stamp in it!  We were hoping to change that today.
I can share some of Ed's stories but not all of them.
You can imagine that during a 24-period, of which about ten hours were spent in the car, that lots of things can be talked about.  I cannot share Ed's and my discussion about our fellow competitors.  Sorry, I just can't.
He had stories about attending his granddaughter's basketball games.  One of the most recent games was a real barnburner.  He told me he couldn't view my videos because he has a dial-up internet connection.  I told him to take the gas money from one trip to New Mexico and invest in a high-speed internet connection!  Ed described the agony of waiting nearly thirty seconds for a single picture to download.  He said when his son gets a new computer then he gets the old one!  Surprisingly, he told me he still doesn't use GPS.  In many ways, Ed is "old school" but with an attitude that allows him to understand and value newer ways of thinking.  Some folks are just stuck at "old school", but Ed is not.
As we drove along Ed regaled me with story after story as we rode all over Northern Minnesota and Western Ontario.  Along the way, I did have a few questions for Ed.  He was more than happy to answer them.
I had 'questions' for Ed.
Ed has a "trackchasing blog".  The address is http://2arace.blogspot.com/.  Ed is like many people our age and leans on his children, in this case, his computer literate son Lee, to keep things up to date..
I couldn't help but ask Ed about one claim he makes on his site.  The claim in question reads, "Now first overall in the USA trackchaser standings, Ed has over 1,423 tracks that he has visited."  How could this be?
Ed tried to explain.
His first explanation was "It means I've seen more tracks than anyone else for a trackchaser who has never trackchased outside the U.S."  I was no English major but I had to say to Ed, "It doesn't seem to me that your website statement really means what you just told me".
I looked over at Ed.  He gave me that sly grin he is so famous for.  Then Ed seemed to squirm in the passenger's seat just a bit.  We still had a long way to drive.  I questioned him further.  Finally, he admitted he was really first in the "Pennsylvania-based trackchasing standings".  That made a lot more sense.
Trackchasing fans know that recently I voluntarily "opted out" of the Pennsylvania-based trackchasing standings.  You can do that you know.  I reminded Ed that he had seen 1,429 tracks.  Then I mentioned that I had seen 1,734 tracks.
We certainly didn't want to confuse our Mission Bay hosts.
"Ed, we're going to meet some very nice people up at the Mission Bay ice track.  I've already told them that the "World's #1 Trackchaser" is going to be visiting their track.  I don't want them to get confused.  You wouldn't want that either would you?"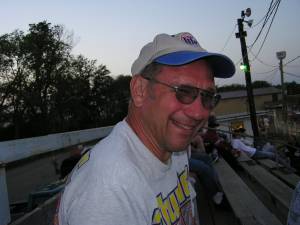 Ed looked a little sheepish again as he is known to do.  No, he didn't expect he would want anyone to be confused on his part.  Please don't take this, in any way, as a criticism of Ed.  When wife Carol learned I was leaving the Pennsylvania group her first response was "Does that mean I'm moving up from 28th place to 27th place?"  Now, do you believe me when I tell you that trackchasing is a "dog eat dog" world?
Of course, all of this discussion was done in good humor.  Sometimes the best way to discuss the "issues of the day" is to do it was a constant smile on your face.  I don't think a smile every left our faces during our ten hours of conversation during our drive up and back to Canada.
Giving credit where credit is due.
I also asked Ed if he sees tracks based upon information I provide in my Trackchaser Reports without giving me any credit.  Ed is nothing if not honest.  He admitted that he frequently uses my information to see different tracks without ever telling his readers where he got the information.  Ed is not the first trackchaser to exhibit such questionable behavior.  However, he might be the first to own up to it.
Go-karts?
There's a new proposal on the trackchasing table.  The proposal asks the trackchasing voting members whether or not the rules should allow the counting of go-karts and, if so, how.  It's a little more detailed than that but that's the gist of the question.  I asked Ed if he was in favor of adding go-karts.  He gave me a friendly growl and extended his response of "No".
Technology to make our lives easier and more cost-effective.
When it came time for us to find a hotel up in Grand Marais, Minnesota I proudly showed Ed how it's done.  We stopped for gas and then spent a few moments with "Garth", my friendly GPS buddy.  Garth told us about local hotels and provided their phone numbers.  I then used my iPhone to make a few calls.  In less than five minutes we had saved nearly $50 U.S. from what the nearby Best Western was charging.  The Aspen Inn complete with free Wi-Fi, continental breakfast and a huge spa room would be our "house" for the evening.  Will Ed reapply this strategy?  I doubt it.  He sleeps in his motorhome on most trackchasing trips.
Folks who watch the videos from today's event are going to see something that is very unusual.  Ed is actually using an iPhone as he acts as a trip navigator.  It could happen…..and it did!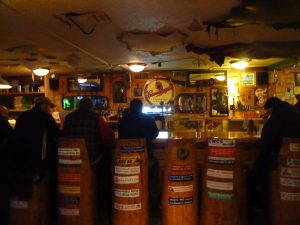 When it came time for dinner I used "Yelp!" to find a highly rated place.  However, on the way to our destination, we came across a bar/restaurant called "My Sister's Place".  It looked busy and had been recommended by the hotel desk clerk.  We would stop there and have a lovely Saturday night dinner in what turned out to be a "happening" place.  Ed treated me to dinner which I certainly appreciated.
Crossing the border into Canada was quick and easy.  I had wanted to ask the Canadian customs agent if she would stamp Ed's passport just so he could have his first-ever stamp.  However, in all of the excitement, I forgot to do that.
Ed will remember this border crossing for some time.
However, on the way back Ed would get a stamp in his passport and so much more.  When I cross the Canadian border it's always uncomfortable to tell them I'm driving a rental car with Missouri license plates that I picked up in Wisconsin and that I want to cross into Canada from Minnesota when my driver's license is from Hawaii and I live in California.  It's the same reaction when I ask a McDonalds clerk if they will take a third party out of state unemployment check!
The U.S. border agent asked me to show her my rental car contract.  I reached above the supervisor and handed her a piece of cardboard advertising National Rental Car's "Emerald Aisle Program".  "This is all I have", I told her.
You're one of those V.I.P.s, aren't you?
She looked at the cardboard.  Then she looked at me.  "You're one of those V.I.P.s aren't you". She made it sound as if she didn't care much for V.I.P.s.  I looked at her.  I looked at Ed.  "Yes, I am but I wasn't going to tell you that!".  With that, we all had a good laugh.  I felt I was bonding with her.  Maybe not.  Her next comment was, "We're checking all rental cars today.  You're going to have to come inside for awhile".  Well, I guess we weren't bonding all that well after all.
We pulled the car under a canopy especially reserved for detainees like us.  Then we walked several feet through a two-foot snowdrift to get inside.  That pretty well ruined my tennis shoes for the trip.
Border patrol agents are trained to make eye contact.  As a matter of fact, they never seem to lose eye contact.  The questions are nearly always the same.  "What do you do?  Where are you going?  What are you going to be doing there?"
I never like the sound of my answers.
I feel bad telling these agents. I'm retired. They aren't. They are working on a weekend.  I guess it was worse when I told them such a thing some ten years ago when I first retired.  When I have to tell the border agents things like "I'm going to an ice race" their response is always the same.  "You came all the way from California to see an ice race?"  I guess they don't run across that many Californians in Western Ontario that are up for the ice races.
I take my trackchasing seriously as long-time Trackchaser Report readers will attest.  I must agree that telling a border patrol agent that I have flown from California, rented a car and stayed overnight in a hotel just to "see an ice race" does seem a bit on the preposterous side.  Nevertheless, I'll bet they've heard stranger stuff.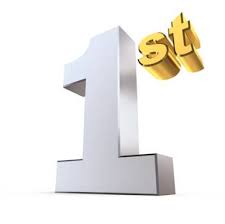 Will the real #1 please stand up.
To convince them I gave them one of my trackchaser business cards.  My card clearly states that I am the "World's #1 Trackchaser".  I just hoped they had not been reading Ed's website!  Luckily for me, Ed was letting me do the talking.
We had been on the road for a while.  I needed to hit the bathroom.  While the questioning was going on I asked if I could use the men's room.  The agent looked directly into my eyes and said, "Give me your car keys.  I'll be back in a few minutes.  You can use the restroom when I get back".  With that, I jumped over the counter and began to choke the border agent with my belt.  Just as he was about to pass out, I yelled to Ed, "Run!".  O.K. that part didn't really happen.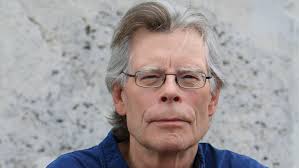 No, this was not a Stephan King novel.
Soon the agent was back.  All the while he was gone another agent paged through my passport one page at a time like he was reading a Stephen King novel.  "Ever seen a passport with that many stamps?" I asked him.  "Ya, a couple of times but not very often" was his reply.
The main agent passed our driver's licenses back to us.  "By the way," I said on our way out, "Would you mind putting a stamp in my buddy's passport.  It would be his first one".  The agent obliged.  Ed and I were free to go.
For the next three hours, we drove in a windy snowstorm with very slick roads.  For the entire drive, Lake Superior was on our left with huge breaking waves under a snow grey sky.  Ed and I kept marveling at what a beautiful sight the lake made under such grey, windy and snowy conditions.  We were even stopped for a short time while police fished out a car that had driven down a snowbank some fifty feet.
It would be a while before we got back home.  Nevertheless, we had a good time.
We arrived back into Two Harbors, Minnesota where we had left Ed's vehicle. Ed still had some Canadian money as a souvenir.  I still had 160 miles to drive and more than 1,500 miles to fly before I would reach home.  Ed had more than 300 miles until he would get back to his home in Madison, Wisconsin.
He and I don't get to see each other very much anymore.  We have very few tracks where at least one of us has not already been.  I was glad to be the "lightning rod" that had prompted Ed to make his first-ever international trackchasing visit.  We had a very good time together.  Maybe we'll get a chance to do it again in Russia or India or somewhere else where neither of us has trackchased.
THE PLAN, THE TRIP, THE PEOPLE…AND A WHOLE LOT MORE
The Plan 
Ed and I were the first ones.
I don't know of any trackchasers that have ever made it up to Thunder Bay, Ontario, Canada for the ice races.  Getting to Thunder Bay for me is tough.  Thunder Bay is a long way from any major airports.  From Minneapolis, it's 349 miles, Toronto 566 miles and Detroit 788 miles.
I tried to make it a few years ago but was turned back near the Canadian border by bad weather.  I had a plan this year.  When I learned there were going to be ice races in Superior, Wisconsin on Saturday, Thunder Bay came back into the picture for the next day.
Minneapolis is one of my airline sponsor's "hubs".  I'm into and out of the Twin Cities all the time.  Superior, Wisconsin is nearly a three-hour drive north of the MSP airport.  Then Thunder Bay is a four-hour drive north of Superior.  Of course, getting back to MSP from Thunder Bay would be almost a seven-hour drive and worse if the weather was bad.  The weather was bad.
Patience and being cost-effective go hand in hand for the active trackchaser.
Nevertheless, a trackchaser must have patience when adding a location like Thunder Bay, Ontario, Canada.  In order to get there in a time and cost-efficient basis, I had to wait to "tie it in" to something.  This weekend was going to be "the" weekend to finally get the Mission Bay Ice Track in Thunder Bay.
The Trip
To do this well I have to stay on top of my logistical strategies.
I woke up this morning in Roseville, Minnesota.  I went to bed in Grand Marais, Minnesota.  This is what happened today.
As you know there are all kinds of logistical strategies needed to be a successful trackchaser.  I guess you could just "dump money" on every logistical fire.  With a private jet or a chauffeured limousine getting to and from these tracks would be pretty simple.  However, I operate on a limited budget.  I try to get there as quickly and safely as possible without spending a lot of money.  After reading my reports you might say, "Randy, I'm finally starting to believe you.  You don't have nearly unlimited funds like those 'Dreaded East Coast Trackchasers' do you?"  No, I do not.
I would not be getting my best gas mileage on this trip.
Today, my fuel economy would be less than normal.  I was toting fellow competitor and fraternity brother Ed Esser and his gear towards Canada.  My plan was to have us stay overnight in the U.S.   I would need to gas up at one of the last opportunities in the U.S.  My Google Maps software told me that would be Grand Marais, Minnesota.  Grand Marais (Grand Marias) is a resort town.  This place might garner a larger vacation clientele during the summer.  The town borders Lake Superior on its west side and gets some 63 inches of snow annually.  They got some while we were there!
Despite a stated population of just 1,351, the town has several large hotels.  I remember on my aborted trip to Thunder Bay a few years ago finding the Super 8 Motel was going for over $100 per night.  Using both my GPS and iPhone allowed us to get the former Super 8, now the Aspen Inn, for about half that.
Once we checked into our hotel we needed to find "supper".  Ed and I are native Midwesterners so it's "supper" to us.  However, if I were in California I would probably go with "dinner".  I'll tell you more about our dining experience in the "Great Places to Eat Before it's Too Late"
Talk, talk, talk.
Following dinner, Ed and I were back to the hotel for the evening.  Once there we spent the rest of the evening talking about racetracks.  We could just about finish each other's sentences about most tracks that we had both previously visited.
This was my opportunity to get an update from Ed on all of the Wisconsin tracks listed in my "yet to be seen" database.  Later in the evening, we turned out the lights.  Nevertheless, we continued to talk about racetracks.  Finally, I told Ed, "We need to get some sleep.  We'll have a long day tomorrow".
We had agreed Ed would use the bathroom first on race day morning.  The rationale was based upon each trackchaser's local time zone.  In the morning I asked Ed how he had slept.  "Not well", he said.  "I'll bet you're just excited about your first ever international trackchasing experience today".  Ed smiled. 
There was a key reason we had stayed overnight in the U.S.  In addition to getting gas in Grand Marais for $3.54/gallon (Canada's gas price would have been about $5.00 U.S. per gallon) staying in the U.S. on Saturday night provided another benefit.  My phone and my personal Wi-Fi generated exclusively from my phone, work in the U.S. but not in Canada.  By staying in Grand Marais I would have full communication with my Thunder Bay racing partners until 9:30 a.m. Sunday morning.  If they were going to cancel for any reason, they would let me know via phone or email.  We didn't get any messages from them so we were off to the Canadian border.
I got all kinds of support from the local racers.
Mission Bay ice racer Gary Adomko sent me the most detailed driving instructions (including all landmarks) that I could ever remember getting.  Ed acted as navigator as I wheeled the National Rental Car Racing Ford Fusion through the ice and snow toward his first international track location.
Following the races……..
How bad was the weather?
You can imagine the weather had to be pretty bad for some Canadian ice racers to throw in the towel.  The temperature was about 15-20 degrees Fahrenheit.  It was snowing.  The worst part of it was the wind, blowing at 20 M.P.H. or more.  The snow felt like little bee bees hitting my skin.
Once the races were called, after two heat races, Ed and I said our good-byes to our Canadian friends.  As we prepared to make our exit, we came across a huge blackboard with today's heat racing line-ups posted.  I paused the car just long enough for Ed to copy down the information in his notebook. 
Ed and I have always trackchased a little differently.  He writes down the car numbers and driver's names wherever he goes.  I take their pictures.
Leaving the lake required a run up a small hill some twenty feet in height.  Just before we made our run, a truck and trailer carrying an ice racer could not make it up that hill.  This delayed our exit by ten minutes or so until the stalled race team was pulled to safety.
From there it was three hours of driving in a blowing snowstorm on very slick roads.  Of course, my Ford Fusion had ABS (Anti-Lock Braking System) brakes.  This was obvious every time I had to seriously get on the binders.  If a normal stopping distance was fifty feet, under these conditions we would be looking to stop in 200 feet.
Ed and I were 'government detainees'.
Less than an hour from the ice track was the U.S. border.  As mentioned above we were "detained".  I don't know if it was my "V.I.P. status", Ed's shiny new passport or what.  I didn't mind much.  I had enough time to "go through the drill".  Actually, when things like this happen I simply think of the great story I will tell you, the best readers in trackchasing.
Wouldn't it be grand to be able to say that Ed encountered a full body search in a private room on his very first trackchasing trip to a foreign country?  Just kidding Ed….but it would make for a pretty good story.
Poor planning does indeed produce piss poor performance.
I had forgotten my long underwear on this trip.  To compensate for this error I wore my cargo long pants over my blue jeans.  That kept the cold out very well.  However, after I had dropped Ed off, it was time to get down to one pair of pants.
I stopped at a Minnesota highway rest area.  In the dark of the evening on a snowy Sunday night, I sought out one of the bathroom stalls to remove my second pair of pants.  As bad timing would have it, another "customer" came into the second stall next to me.  He must have wondered why I had to remove my shoes and pants to "conduct my business"!
By the time I gassed up near the Minneapolis airport and got a Subway sub to take on the plane, my plane was leaving in just one hour.  I had gained a time zone hour with Thunder Bay being on East coast time and Minneapolis being in the Central time zone.  Without that benefit of the ice races being shortened today, I never would have made it home on Sunday.
It's all in a couple of days work.
Counting my drive to the Los Angeles airport I had driven almost 900 miles, flown more than 3,000 miles and been detained at the U.S. border in just 48 hours.  To compound all of that, much of the driving had been done in a severe late-winter snowstorm.  Would I ever try something like this again?  To coin a Minnesota phrase, "You betcha".  Heck, I do it most weekends now!
The People
Nobody really does it the way I do.
One of the things that I do, and most others don't, is that I try to interact with the folks at the track.  Usually, such interaction starts with me asking for help.  I might need help with directions, racetrack starting times or whatever.  Later that contact often transfers into a preferred status.
People enjoy sharing their passion.
What have I learned from this after doing this hundreds of times?  People are proud of their racing programs, tracks and cars.  They want to show it off to anyone, like me, who is interested in seeing the results of their passion.  Many of the people I have met at the tracks are now readers and followers of my trackchasing.
I will tell you this.  I get lots of help from lots of people in the racing community.  Nevertheless, I cannot recall getting any more help than from what the Mission Bay ice racers provided.
I did get off to a slow start with them though.  I checked out their website (Thunder Bay Auto Sport Club).  The website told me they were racing on Sunday, February 26.  However, an email to their website contact email address went unanswered.  I never like to make a very long trip like this one would be without getting a written or verbal confirmation that the track will be racing.  Websites are good, directionally, but before I "pull the pin" on a trip I need a personal confirmation.
Joining the track forum was the best idea.
My next step to get in contact with people from the Thunder Bay ice races was to join their website forum.  That took some time to "get approval" but a couple of days before the trip that approval came.  Then as the boys back in the "CAT" factory where I worked many summers ago used to say, "I was golden".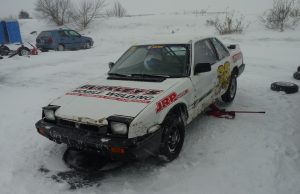 I explained my situation on the Thunder Bay forum.  Soon I was receiving a phone call from car #38 ice racer (above), Gary Adomko.  It's very common to get an email message back from a track contact.  However, it is very unusual to have someone actually call me….especially from a foreign country.  That was a good sign!
Is Canada really a foreign country?
I will tell you that I don't really consider Canada a foreign country (except Quebec of course).  I consider Canada sort of "Minnesota Lite".  If someone wanted to say the U.S.A. is sort of "Ontario Lite" I could go for that too.  Most Canadians are just not very much different than we folks in America.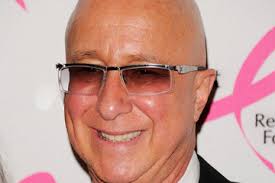 Gary gave me the low down on Thunder Bay (Thunder Bay).  Amongst the many pieces of info, he provided was that Paul Shaffer (above), bandleader for David Letterman hails from TB.  You learn something new every day!
Later Gary would give me some great driving directions to the ice track.  "Garth" my friendly GPS buddy would have had a hard time finding this one. 
The ice racing's club president, Curtis Stieh, also emailed to offer his support of my trip.  Mark Stewart and another racing competitor offered to let me ride along in one of the ice races.  Mark told me the studded class reached 90 M.P.H.  I've ridden in several ice races and driven in a few.  However, I have never reached 90 M.P.H. on ice and was not sure I wanted too. 
Above and beyond.
The people help from the Thunder Bay ice-racing group was above and beyond before I arrived at the track.  Then when Ed and I reached the track, their support became even better.  I will tell you about that in "Race Review".
GREAT PLACES TO EAT BEFORE IT'S TOO LATE!
My Sisters Place – Grand Marais, Minnesota
http://mysistersplacerestaurant.com/
You won't go wrong eating here.
The Aspen Inn hotel desk clerk recommended this place.  I was going to use a Yelp! recommendation but when "My Sister's Place" showed up on the left side of the road with lots of lights and a full parking lot we changed our mind.  I'm glad we did.
This was a hustling and bustling place with a bar and lots of tables.  The menu had just about everything.  They even had the "world's smallest ice cream sundae" on the menu.  Alas, even my reduced calorie plan did not have room for such a treat.  I settled for the wedding soup and the salmon patty with sweet potato fries.  Our drinks were served in fruit jars.  I have never eaten a bad place that serves their drinks in fruit jars.  If you find yourself this far north don't miss this place.
Ed and I have shared several meals over the years. Once, when Carol and I were visiting family in Florida during SpeedWeeks, we ran into Ed. Of course, that generated an immediate invitation for him to join us. I think he really had a good time visiting with Midwestern folks (my family is from Illinois) while we were all a long way from home. At tonight's dinner in northern Minnesota Ed complained of a sharp and persistent pain he had been experiencing in his arm and shoulder. I didn't think much of that at the time. I guess I should have.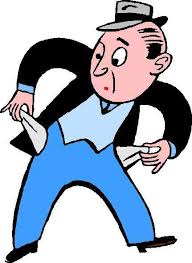 When Ed decided to spring for supper, I knew it was a good dining experience.  With that, we drove a couple of miles back to the hotel.  Once we were back in our room we talked for several more hours.
RACE REVIEW
MISSION BAY – THUNDER BAY, ONTARIO, CANADA
That's all of the ice racing for me this year.
This would be my fifth and final ice track in 2012.  Several leading trackchasers were not able to get any ice tracks this year due to the warm weather.  Ed was planning to see one more ice race in Merrifield, Minnesota next weekend.
My last three weekends have seen me trackchasing in Sri Lanka (above), Canada and then Canada again.  I don't expect my next trackchasing effort to be in the U.S. either. My next trackchasing effort is planned to be in Ecuador! 
Up to now, all of this year's ice races have been in nice weather (for ice racing).  Temps have been near 32 degrees with lots of sunshine.  Today would be different, much different.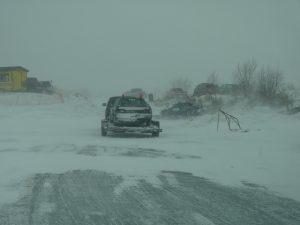 The weather was treacherous.
As mentioned it was cold, it was snowing and the wind was blowing to beat the band.  When we arrived a security team at the land entrance to the ice track greeted us.
We could see that spectators were parked some distance toward the right perched high up on the land side of the lake.  On a normal day this would have been a perfect place to watch the races.  However, with today's swirling snow often not much more than 200 meters could be seen of this 1.9-kilometer track.
First, we had to convince track security we were worthy.
The security guys didn't really want us driving on the foreign lake.  As Gary Adomko had recommended I told them "we were with the #38 race team".  As I surveyed the situation I really didn't want to have my car parked in the spectator area when we wanted to spend our time in the paddock area.  After some discussion, the security team gave us a break and allowed us to drive down onto the ice itself.
I've been to around 45 different ice tracks in four different countries.  The first time I ever drove onto the ice with my rental car I was a bit leery.  Now I don't mind a bit.  It's not my car right!
Then we met up with my pre-race track contacts.
As we got onto the ice, we could see the driver's meeting was just breaking up.  Good, they were going to start on time.  It didn't take long to find Gary Adomko's #38 team.  He operates it with his son, Cam.  Everyone was introduced all around. 
Next up was a brief meeting with Curtis, the club president.  The racing was about ready to begin.  Curtis asked if we wanted to ride in the pace van.  Of course, we did!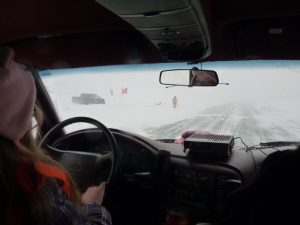 Soon we were pacing the field.
After being on the ice for less than five minutes Ed Esser and I were pacing the field, from the backseat of course, of the Thunder Bay Autosport official pace vehicle.  Did I tell you it pays to know people!
We were riding with the race director who had his daughter at the wheel of the race van.  Folks if you've never done this type of thing, it truly is a blast.  Just like at Daytona, as we approached the starter's stand for the first race, the pace van peeled off to the left and the racers were given the green flag.
Today's track was a 1.9 kilometer (about 1.2 miles) ice road course.  Obviously, the course was flat.  The van stopped near one of the corner worker's positions.  From here Ed and I could get out to take pictures. 
Be careful what you volunteer for.
I felt bad for the corner worker.  Would you like to stand out in the middle of a frozen lake in these weather conditions?  I yelled at him through what were becoming blizzard conditions, "How did you get this job?"  His answer was simple, "It was nice last weekend when I volunteered!"
From time to time the yellow flag slowed the field.  One of the yellows was for our own main contact, Gary Adomko.  Each time the pace van was flawlessly wheeled out onto the track by our young "Danica Patrick" pace driver.  All the while her dad ran the show from the van as the race director over the track's radio.
They even had their own private radio station.
Due to the weather conditions, the races were started single file.  It was felt the racing would be safer that way.  While we were in the van they turned the radio on so we could listen to the FM broadcast of the racing.  They had their own private radio station hosted by Ray Dorvall a long-time radio announcer in Thunder Bay.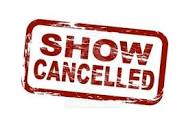 Canceled!
After just two races the event was canceled.  The drivers felt the conditions were too unsafe to race.  I can't recall any other ice race I've ever seen being canceled in mid-event. 
This gave us time to stop over at the radio announcer's van.  He was just giving the crowd the bad news that the racing was finished.  We spent a few minutes with track announcer Dorvall.  He was most interested in our trackchasing mission.
How many people get to do this?
Folks, how many trackchasers get to bring their cars into the pit area when the normal spectator can't?  How many get to ride in the pace van to start the races?  How many get to meet the track announcer to tell their story?  The answer is virtually none!  I enjoy trackchasing the way I get to do it.  I think Ed liked the special attention too.
Our time at the track was abbreviated today.  Despite seeing only two races I could see they do some pretty good "sports car" type ice racing up here.  Don't miss the Thunder Bay ice racing website.  They have a complete history of the track's results dating back to 1959 (Check out the Thunder Bay ice racing history).  Despite some weather issues it was a good day for the trackchasers.
PROVINCE COMPARISONS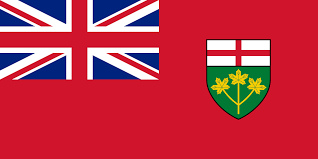 Ontario
This afternoon I saw my 44th-lifetime track in Ontario the province with no official nickname.
I first came up here in 1988.  I didn't return for trackchasing until 1998 and have now been up here for twelve of the past fifteen years.  This was only my second ice race to see in Ontario.  Guy Smith has reported the most tracks in Ontario, 102.  Ed Esser now joins Jackie Stewart and Sterling Moss with one Ontario, Canada track.
Coming Soon – RLR – Randy Lewis Racing Exclusive Features!
Do some trackchasers carry an unfair geographical advantage?
Should foreign trackchasers be given a handicap so they can enjoy the fruits of trackchasing glory?
Thanks for reading about my trackchasing,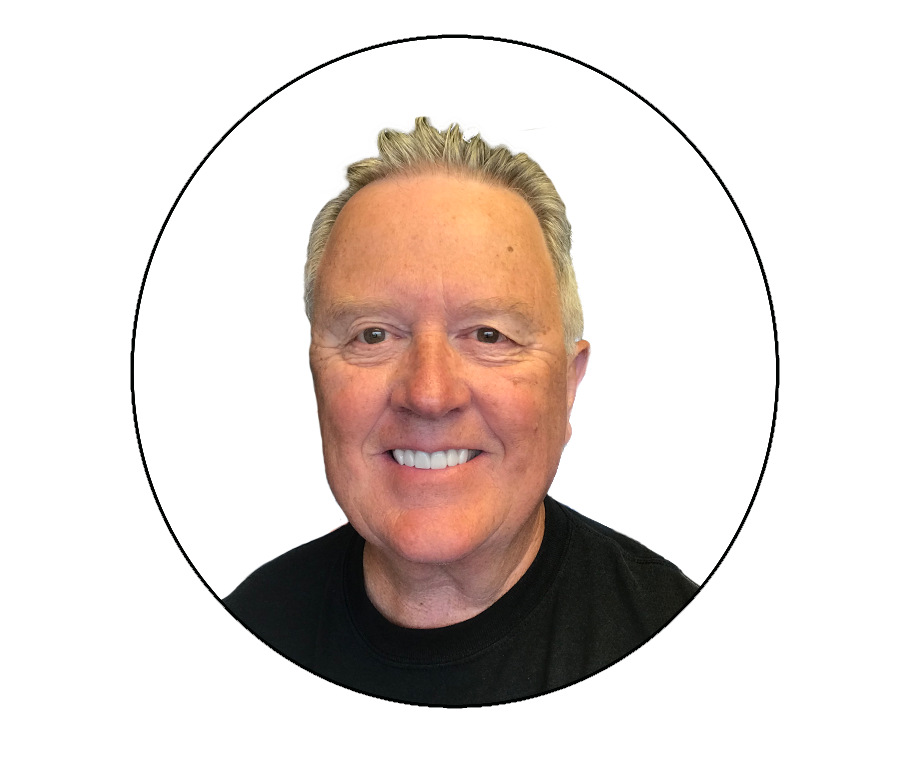 Randy Lewis
World's #1 Trackchaser
Peoria Old Timers Racing Club (P.O.R.C.) Hall of Fame Member
Ontario sayings:  Home is where your story begins.
TRAVEL DETAILS
AIRPLANE
Los Angeles, CA (LAX) – Minneapolis, MN (MSP) – 1,535 miles
RENTAL CAR #1
Minneapolis-St. Paul International Airport – trip begins
Superior, Wisconsin – 157 miles
Thunder Bay, Ontario, Canada – 370 miles
Minneapolis-St. Paul International Airport – 720 miles – trip ends
AIRPLANE
Minneapolis, MN (MSP) – Los Angeles, CA (LAX) – 1,535 miles
Total air miles – 2,070 (2 flights)
Total rental car miles – 720 (1 car)
Total miles traveled on this trip – 2,790 miles
TRACK ADMISSION PRICES:
Allouez Bay Ice Track – No charge
Lake Superior at Thunder Bay Ice Track – No charge
Total racetrack admissions for the trip – No charge
COMPARISONS
LIFETIME TRACKCHASER COMPARISONS 
There are no trackchasers currently within 300 tracks of my lifetime total.
Randy Lewis, San Clemente, California – 1,735
Ed Esser, Madison, Wisconsin – 1,430
Guy "The Kid" Smith, Effort, Pennsylvania – 1,421
Official end of the RLR – Randy Lewis Racing Trackchaser Report
Click on the link below to see the video production from the racing action today.
It was a cold, rainy and windy day. Finally, they had to cancel the racing. Check out the conditions.
.
.
Photos on YouTube from Thunder Bay