Greetings from Fairbanks, Alaska
and earlier in the day Tok, Alaska
The EventPhotos
From the travels and adventures of the 
"World's #1 Trackchaser"
Mitchell Raceway
Dirt oval
Lifetime track #1,143
Tanacross Airport
Paved road course
 Lifetime track #1,142
Reprinted with permission from my Saturday, May 24, 2008, Trackchaser Report. 

THE CLASSIC TRACKCHASER REPORT
Editor's note: This is a CLASSIC Trackchaser Report. What the heck does "Classic" mean? It's simply a Trackchaser Report that comes from my trackchasing archives. Typically these will be stories from tracks I visited five years or ten years or more ago.
For whatever reason (usually not enough time) it didn't get posted to my website when I first made the track visit. Often a classic TR will not have a video and/or photo album attached. I didn't begin producing my YouTube videos until 2009 (YouTube channel: RANLAY). I didn't begin writing a complete Trackchaser Report until I had seen about 425 tracks. Photo albums were sort of hit or miss during the early years of my trackchasing. Additionally, if you see a website link know that link worked when the TR was originally written. Will it work now? Your guess is as good as mine! Nevertheless, this CLASSIC Trackchaser Report has finally bubbled to the surface and is now available for everyone to see at www.randylewis.org. I hope you enjoy it.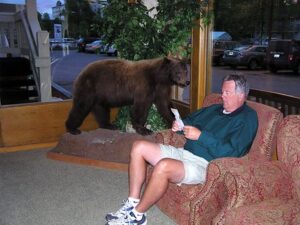 I AM A TRACKCHASER.
My name is Randy Lewis. I hail from the sleepy little village by the sea, San Clemente, California. I am a "trackchaser". I trackchase. Have you ever in your life heard of "trackchasing"? I didn't think so. 
Today's adventure was one more of the 2,000 trips that have taken me up, down and around the proverbial long and dusty trackchasing trail.  If you would like to see where I've been and experience those adventures here's the link: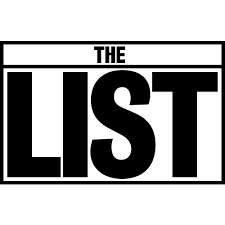 If you've got a question, comment or whatever please leave it at the bottom of this report.  It's very easy to do.  Or you can visit me on Facebook.  Thanks!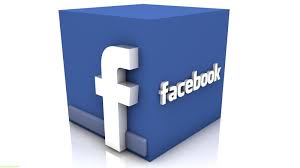 FOREWORD
Saturday, May 24, 2008.
THE GREAT WHITE NORTH TRACKCHASING TOUR
TODAY'S HEADLINES
World's #1 Ranked Trackchaser calls for limitations on trackchasing activity……………….more in "The Objective".
Carol nearly arrested by Society for the Prevention of Cruelty to Animals.…………..details in "The Trip".
Sometimes you just run into rotten people, but fortunately most of the time you don't…………..details in "The People".
Greetings from Tok, Alaska and then Fairbanks, Alaska.
We woke up this morning in Fairbanks, Alaska and spent two days here. We went to sleep back in Healy, Alaska in the Blue Ridge Cabin Resort. This is what transpired.
PEOPLE/STRATEGY/TRAVEL NEWS
The Objective  
Today, Friday, we toured Fairbanks, Alaska.  We didn't do any trackchasing whatsoever.  I'm not going to try to con you with some cock and bull story about how in my noble pursuit to spend time on something other than trackchasing Carol and I didn't go to any tracks.  In point of fact, there was no racing anywhere in Alaska on Friday, May 23, 2008.  I am as addicted to the hobby of trackchasing as any one of the other top chasers.  If there had been racing in Alaska today, you can bet I would have been there.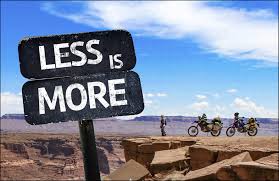 You see I've been lobbying for a reduction in the amount of time trackchasers can spend on trackchasing for a very long time now.  I'm concerned that when trackchasers spend too much time chasing tracks they will neglect other aspects of their lives that shouldn't be neglected.
As a financial planner, I am most concerned that some folks are going to have a much more Spartan retirement lifestyle tomorrow because of the money they spend on trackchasing today.  This hobby with all of the travel involved can be very expensive. 
I have recommended that we put a "cap" on the trackchasing season as well as how many tracks can be seen in one day.  I think it would be a good thing if there were no trackchasing at all between say November 1 and April 1 of each year.  That would give trackchasers a nice 5-month breather to spend with their families and loved ones.  It would also keep trackchasers off our nation's highways during the winter when driving is most hazardous.  Of course, it would lessen each trackchaser's "carbon footprint" on the world as well.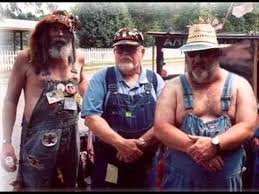 There has been a good deal of consternation by some of trackchasing's old timers regarding seeing more than one track in one day.  This has brought into play such things as how long should a trackchaser spend at each track.  There has also been a good deal of discussion surrounding what are the "right" reasons for leaving a track before the final checkered flag is thrown on the final race of the night. 
You would be amazed at the diversity of thought regarding how much of a race program needs to be seen in order to properly count a track.  Additionally, there seem to be a million reasons why someone might decide to leave a racetrack before the lights are turned out for the night.  My proposals would eliminate the need to judge when someone has a good reason for leaving a track and when they don't.
I do have a solution for all of this chatter.  I recommend we limit a trackchaser to seeing a maximum of one track each day.  Again, it would save trackchasers money because travel expenses would be reduced.  It would eliminate all of the discussion that has gone on about this topic of acceptable "trackchasing doubles".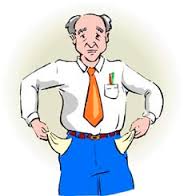 How many more trackchasers do we need to see drop out of the hobby because of the expense?  How many more trackchasers do we need to see drop out of the hobby because of its competitive nature?  We need to act now to keep those experienced trackchasers who have dropped out or dramatically cut back.  These changes will encourage younger people to join us as well.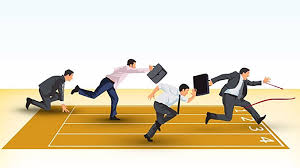 However, no matter how "right" these recommendations might be, they will never be accepted.  Why is that?  The real reason is that trackchasers are so competitive.  In order to see the very most tracks, they will do whatever is necessary.  It doesn't matter if this takes bread off the table of their loved ones and leaves those very same folks without the companionship they seek.  Trackchasers are just too danged competitive.  The rankings mean too much for them to accept any reasonable cost and travel controls.  If they won't put limits on themselves, then I have no choice.
I must go out and seek trackchasing sponsorships that will allow me to keep up with the competition without jeopardizing the economic support of my family.  I will have to continue to seek out trackchasing doubles and drive all night on slick winter roads.  Where will all of this competition end?  That's a good question.  I'm not sure I have an answer for that one yet.
The Trip
We started off our trip down to Tok with a stop at the McDonald's in North Pole, Alaska.  We were in a hurry and didn't have time for a sit-down breakfast.  Wrong move!  If you would follow just one piece of my advice, DO NOT GO TO THE MCDONALD'S IN NORTH POLE, ALASKA.  I'm pretty certain I rank in the worldwide top 10 for visiting McDonald's stores throughout the world.  I know what I'm talking about in this area.
We pulled into the drive-thru lane at the North Pole, Alaska McDonald's.  However, the line was long. It did not appear to be moving very fast.  We decided we might be able to speed up the process by going inside.  Once inside we waited with seven other exasperated customers.  It took us 22 minutes (Do you hear what I'm saying?  It took 22 frigging minutes to get two breakfast sandwiches, a coffee and an orange juice) to be served.  The manager had her picture and resume posted on the wall.  She was also working in the back.  It took all of my strength not to yell, "I'm mad as hell and I'm not going to take it anymore!!"  However, Carol doesn't like it when I do that, so I restrained myself.  Please, whatever you do, don't go to the McDonald's in North Pole, Alaska.
Following this debacle, we faced a 200-mile drive from Fairbanks to Tok (rhymes with Coke).  This highway was not nearly as good as the road from Anchorage to Fairbanks.  It had its share of twists and turns, but mostly it was just rough.  It bounced us around worse than riding a sprinter through the worse dirt track ruts you've ever seen.
About midway down the road toward TOK, I pulled over to have Carol drive.  Carol is a good driver.  I hopped in the back seat and began working on photo management and storylines for my website at www.randylewis.org.
I was really being bounced around in the back seat because of the rough road.  I kept working until Carol braked hard.  I looked up.  "Stop, stop, slow down" I found myself yelling.  A huge moose was running directly in front of the car.  He was bigger than a horse!  He was as big as a Clydesdale! 
Fortunately, Carol got the car slowed down enough to allow the moose to get across the road safely.  Now I was yelling, "Slow down, stop…..I want to get a picture".  By the time she did get the car stopped, it was too late to get a picture.  That big moose had disappeared into the woods. 
Oh, by the way, I CAN be a backseat driver!  Nevertheless, we encountered a few more moose along the route.  I was able to get some photos of these large animals.  Don't miss going to www.randylewis.org to see photos of the racing at Tanacross as well as some of the other unusual items we came across.
The People.
All of the people we met in Alaska were fantastic.  Before I start a trackchasing trip I am likely to either phone or email the key players to get specifics on their upcoming program.  One of the first people to get back to me as I planned our Alaskan adventure was T.J. Clark, the president of the Alaska Sportscar Club.
T.J. is a big guy.  He's a very intelligent fellow who has the respect of his club.  During the driver's meeting, he reminded his members that if anyone were driving on the track after hours he would "get in his truck and run them down".  That's what I like, a take-charge leader.
T.J. is originally from the San Jose, California area.  He told me a funny story about the Pearsonville Speedway in the town of the same name in the high desert country of California.  Pearsonville is north of L.A. some 150-200 miles out in the boonies.  Although that track is now closed, I've been up there a couple of times for their Thanksgiving weekend special events.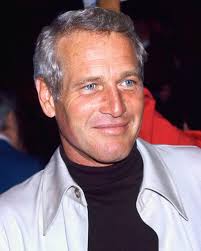 T.J. was in Pearsonville for the races.  He was in a local restaurant/bar playing pool when a stranger driving a Nissan walked in.  The stranger asked if he could play.  Of course, he could, said T.J.  As they played, T.J. found out the stranger's name was Paul and he was a race fan.  After a few games of pool, the stranger had to be on his way.  Who was Paul?  It was Paul Newman.  T.J. had been spending the afternoon playing pool with Paul Newman! What a friggin' amazing story. If that happened to me I would tell the story every day for the rest of my life.
I had also phoned Faith Palmer.  Faith was the chairperson for this weekend's racing event at Tanacross.  She spent several minutes telling me about what would be taking place at the Tanacross Airport road course.  She seemed apologetic that only eight cars were signed up.  I don't know if Faith realized that the number of cars racing ranks far down the list for my enjoyment of a trackchasing visit.  I'm there just as much to meet the people and see everything about the area where the track is located.  I've been to more than 1,300 tracks.  If every one of those tracks averaged 50 cars, then I've seen somewhere in the neighborhood of 65,000 different racecars.  At this point, the people are much more interesting and unique than most race cars.
As Carol and I were inspecting the surroundings, a gentleman came up to say hello.  He was Faith's father.  He now lives in Brainerd, Minnesota.  I'm sorry I didn't get his name, but he and I met at the Brainerd ice races this past winter.  It truly is a small world.  Faith's parents had just made the drive up from Minnesota in time to make today's race.  Of course, they hauled along a supply of Marsh racing tires as part of their visit.
We also had the chance to meet and chat with Marcus Oder.  Marcus is the treasurer of the ASCC.  I've corresponded with Marcus several times over the past couple of years as I've contemplated coming up to Alaska for the ice races.  Marcus is in charge of those events.  Marcus, if you can guarantee me with 3-4 days lead time that you will be ice racing, I'll make a special effort to be there.
In the evening, we went over to the Mitchell Raceway.  I had spoken with Randy Martin the track promoter a few days ago on the phone.  He's the person who gave me the heads up about the Trace Atkins concert.  Randy was not only promoting the races tonight but was driving his son's bomber race car.  He even won a heat race.
There was another gentleman in the crowd tonight that had sat behind us on Thursday when we were at the North Pole Speedway.  When we walked into the Mitchell Raceway, he was one of the first people we encountered.  He said, "Aren't you that guy who travels all around going to racetracks"?  Yep, that's me.  My newfound friend introduced us to his wife and we chatted a bit.  As Carol and I were having our supper at the track, my North Pole Speedway friend came up to give us complimentary pit passes.  That was most gracious of him.  I will say the pit area was a complete quagmire, but it did allow us to get up close to the racecars, which was great.
I'm sorry I haven't been able to mention everyone I met and I talked to at these tracks.  It's difficult to get the names of everybody.  The car counts in Alaska racing are light.  However, the quality of the people makes up for that a thousandfold.
TRACKCHASING TOURIST ATTRACTION
I very much enjoy the racing when I go on trackchasing trips.  However, I am not the type of person who would feel the trip was complete if I simply left home, went to the race and came back home.
I do a good deal of traveling.  I want to do my best to see the local area when I come for a visit.  There are almost always unusual attractions that one area is noted for more than any other locale.  I want to see those places.  I want to touch them and feel them.  When I leave an area, I want to have memories of these special places that I call Trackchasing Tourist Attractions.  I will remember those experiences long after the checkered flag has fallen on whatever race I have seen that day.
Fairbanks, Alaska Touring Highlights
ALASKAN PIPELINE
When we travel, we like to see the sights.  You can't come to Alaska and not take a look at the Alaskan pipeline that runs some 800 miles across the state.  When we asked the hotel desk clerk as to where we could best see the pipeline, she replied, "You mean you just want to go out into the country and look at a piece of pipe"?  Well……yeah.
WOLF RUN CAFÉ
My internet research turned up this culinary find.  We had lunch here.  The restaurant is located inside an old multi-story house in Fairbanks.  You'll probably need a good GPS unit to find it.  Our lunch was good, but the place is noted for desserts.  The dessert menu was the most extensive of any eatery I have ever visited.  The server could rattle off more than ten of the most exotic sweet things that could ever be baked.  We went with a piece of chocolate raspberry mousse cake. Deeeeelicious.  Our desk clerk had never heard of the place.  Maybe she should just stick to pipes.
II DICE PAWN SHOP
We don't get to spend enough time in pawnshops.  Therefore, we stopped at the II (as in "two") Dice Pawn Shop in Fairbanks.  They bill themselves as "Alaska's Most Interesting Super Store".  I will say they had all kinds of junk.  The goods ranged from cassette tapes to mink coats.
I spent some time talking to the counter person to learn more about the pawnshop business.  You never know when Carol's relatives will need some extra cash!  The pawnshop will pay between 20-30% of the retail value for the goods they take in pawn.  The person pawning their merchandise has 60 days to come back and get their stuff.  If they "buy it back", they are charged 20% interest for the 60 days or less they "borrowed" the money plus a one-dollar application fee.
I'm not sure this is a good deal for anybody.  The person doing the pawning gets next to nothing for their worn-out stuff.  Then the pawnshop has to wait for years for somebody to come in and buy a 10-year old cordless drill.  It's not much of a deal for the consumer who shops in the pawnshop either.  We were surprised at how high the prices were for, essentially, flea market goods.
WAL-MART
You might not think that Wal-Mart qualifies as part of a Trackchasing Tourist Attraction.  However, when I'm home I never go into a store of any kind.  For me, walking into a Wal-Mart when I have all the time I need to browse is a TTA.  We ended up buying a bunch of stuff to bring our bill to more than $100.  One of those items was a Trace Atkins CD.
TRACE ADKINS CONCERT, CARLSON ARENA
It was not my idea, originally, to buy tickets to a Track Adkins (Hot Mama, Arlington, I got my game on, You're gonna miss this) concert.  Whose idea was it?  Randy Martin, the promoter at the Mitchell Raceway put me onto it.  The Mitchell Raceway normally runs on Friday nights.  When I spoke with Mr. Martin, he told me they wouldn't be running their normal Friday night show because of the country and western concert being held in Fairbanks on Friday night.  Either he didn't want to have his track competing against Trace Atkins or he's a big Trace Atkins fan and didn't want to miss the concert.
Now with no racing for us on Friday, and being in Fairbanks anyway, it was time to check out a concert.  I really like C&W music.  It's just that I live in a place (SoCal) that essentially does not recognize C&W music as an acceptable art form.
I picked up a couple of tickets at www.ticketmaster.com in advance of coming to Alaska.  The show was in the Carlson Arena, normally home to ice hockey.  Andy, can I count this arena if I didn't see any hockey played?  The arena seats about 5,000 folks.  Our seats were closer to the stage than more than 75% of the folks even though we were in the second deck.
We arrived early.  As we were headed toward our seats, I heard someone calling, "Randy, Randy".  Who in Alaska would know me?  It turned out to be the North Pole Speedway track announcer whom we had met just the night before.  We spent some time chatting both before and after the concert.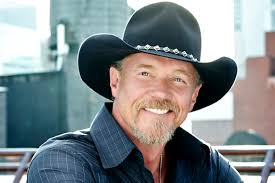 Trace Atkins is a BIG guy.  He could play tight end in the NFL.  I enjoyed his music on the CD we bought more than the concert itself.  I've been to more than ten C&W concerts.  Normally, I am disappointed in the sound system as I was tonight.  The band gets to rocking so loud, they drown out the lyrics.  One of the attractions for me of country/western music is I can actually hear the words!
When we left the concert, it was past 11 p.m.  It was still light out!  I guess the most unusual thing about Alaska other than its raw beauty is that it almost never gets dark….in the summertime.  I could easily play golf here past midnight.  I woke up at 2:30 a.m. at it really wasn't dark, just more like dusk.
DENNY'S
O.K. the skeptical reader might say, "Randy, you're really pushing the limits of credibility now.  How can you call a Denny's a Trackchasing Tourist Attraction"?  This is a reasonable question.  Actually, this Denny's qualifies as a TTA because it is the "Northern Most Denny's in the World".  They also had the slowest service of any Denny's or any restaurant I've ever eaten in.  They ended up losing our order.  We waited for more than one hour to be served.  The waitress, who was sort of a "Lily Tomlin on acid….bad acid", generously offered to upgrade my orange juice from a small to a large as compensation for this horrendous customer service gaff.  Had she not heard of my propensity toward litigation?
RACE REVIEW
TANACROSS AIRPORT, TOK, ALASKA
Today Carol and I became the first trackchasers ever to visit the Tanacross Airport to see auto racing.  There are very few racetracks in America that have never had a visit from one of the official ranked trackchasers. 
The Alaska Sportscar Club sponsors weekend events here every Memorial Day and Labor Day.  The ASCC is celebrating its 50thanniversary this year.  That means they started racing one year before Alaska became the 49th state.  That was in 1959.
We arrived at 12:30 p.m.  The show was tentatively scheduled to begin wheel-to-wheel racing at 1 p.m.  As is often the case, I had communicated in advance with key players from the track or racing group I was planning to watch.
My first contact was T.J. Clark.  He came back with an enthusiastic email about my upcoming visit.  I then followed up with Faith Palmer.  She was the chairperson for today's event.  During my phone call with her, she explained the car count might be low for today's racing.  She figured she had eight cars coming.  I guess there were a few last-minute entries as eleven cars were in the paddock area when we arrived.
The Tanacross Airport was built during World War II for the purpose of being able to fly jets toward Russian borders.  Today, the airport is used only by the Bureau of Land Management for firefighting purposes.  The club rents the track for a nominal fee for two weekends each year.  Racers each pay a $150 entry to race for the weekend.
Before the races could get started, the driver's meeting needed to be conducted.  Drivers drew "lug nuts" for race positions.  Yes, silver lug nuts were each numbered from 1-11.  If a driver drew the #1 lug nut then he/she would start on the front row of the first heat of the day.
Today's road course was run on the old runways of the Tanacross Airport.  Obviously, the course was flat.  I'm guessing the distance of today's course at about 1.5 miles, maybe a bit longer.  Carol and I watched the first 10-lap heat from the paddock area.  For the second heat, we watched from a grassy area inside the racetrack.
During the entire time, we were there, everyone from the club went out of their way to make us feel welcome.  T.J. introduced Carol and me at the driver's meeting.  One of the fellows who came up to say high told me, "I met you at Brainerd this past winter at an ice race".  Yep!  I'm remembered this guy.  He was from Alaska and living in Brainerd.  It turns out he is Faith Palmer's, the race chairperson's father.  Yes, it is a small world.
Today, the club race schedule called for 4-5 heat races of 10-laps each.  All of the competitor's cars would race in each race.  Those cars represented 6-7 different sports car classes.  I thought the coolest car was T.J.'s modern VW bug.  Following the wheel-to-wheel racing, another group of drivers was on hand to race in an autocross event.
T.J. had invited us to the race "after-party" beginning at about 7 p.m. tonight.  They were going to fry turkeys.  That sounded like a lot of fun, but we needed to head off to the Mitchell Raceway for their event this evening.  We regretfully declined the invitation and said our good-byes.
The Alaska Sportscar Club has a nice bunch of people for members.  This is rural down-home racing on a road course.  I hope that some of my fellow trackchasers can make it up here to meet the ASCC members and seem them race.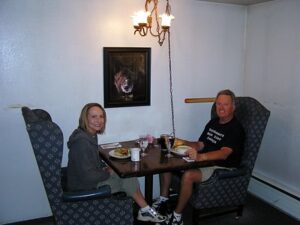 CAROL'S COMMENTS
I liked the scenery of today's track.  It was ringed in snow-capped mountains.  The people were great and very, very friendly.
RACE REVIEW
ROBERT MITCHELL MEMORIAL RACEWAY, FAIRBANKS, ALASKA
We certainly are getting a wide diversity of tracks so far during our visit to Alaska.  Our first track, North Pole Speedway was an asphalt oval.  The Tanacross Airport track was a flat asphalt road course.  Tonight's Robert Mitchell Memorial Raceway was a classic quarter-mile dirt oval.  The Mitchell Raceway is also the northernmost racetrack in the world!!
The Mitchell Raceway was celebrating its 40th consecutive season of racing with its opening show of 2008 tonight.  I think 40 years of use as well as the more than harsh Alaskan winters had taken its toll on the track facilities.
The parking lot was especially damp.  It seemed as if they might have watered the parking lot to keep the dust down.  I'm not sure if they did.  One fan told us that as everything starts to melt from the spring thaw, the water rises to the top of the ground.  This creates puddles and even a mud bog like the one we experienced on the way to the North Pole Speedway.  I do know there were spots in the parking lot tonight that our rental car never could have made it through.
Tonight's admission for adults was a reasonable eight dollars.  The track's price for seniors 60 and over was unbelievable.  Anyone over 60 was admitted free!  I've never seen such a thing.  I was just eight months short of saving eight dollars.
When we entered the track, we ran into a couple who had sat behind us at the North Pole Speedway.  Although we had not conversed two nights ago, we both recognized each other tonight.  "Aren't you the guy who travels all over to see your tracks", the fellow asked me.  We struck up a conversation.  The couple seemed genuinely happy that we had come all the way to Alaska to visit their tracks.
Carol and I were starving after our visit to Tanacross.  Before we got to the Mitchell Raceway while Carol was driving, I did an internet search for the "best Mexican food in Fairbanks".  Google and Trip Advisor.com told me that "Hot Tamale" was the best.  I plugged the address into our GPS and off we went.  Unfortunately, despite great reviews, Hot Tamale was history.  It was out of business.  That meant we would eat at the track.  We each chowed down on a three dollar and fifty cent chili cheese hot dog.  At $3.50, they seemed a bit expensive.  This was our supper such as it was.
While I was taking pictures of the facility, my friend from North Pole Speedway was talking to his Mitchell Raceway buddies about our presence at the track.  Soon both Carol and I were being given pit bracelets.  The folks running the Mitchell Raceway could not have been better to us.  They wanted to make sure that anyone who had come this far got the royal treatment.
I spoke with track president Randy Martin in the pit area.  I had contacted Randy via phone several days ago to get the inside scoop on the Mitchell Raceway.  Mitchell normally races on Friday nights.  This week they moved their Friday date to Saturday.  As Randy Martin explained to me, "Everybody is going to be at the Trace Atkins concert on Friday.  We don't want to go up against that so we moved our show to Saturday."  That was O.K. with me.  My phone call to Mr. Martin gave me the idea of taking Carol to the concert where we had a good time.
Randy Martin told me the car count tonight was one of the best in recent memory for opening night.  There were 11 bombers, 3 modifieds and 5 winged sprint cars.  That might not sound like many cars to some race fans, but up here in Alaska, I guess it isn't bad.
With our newfound pit passes, Carol and I walked around the pit area.  It might be better said that we tiptoed around the pit area.  I'm not sure I've ever walked on a soggier surface in my life.  The dirt/soft mud was like walking on a mattress.  With each step, I somehow felt I was about ready to fall into a sinkhole.
I was able to get some up-close photos of the cars in the pit area.  Soon we returned to the grandstand area.  The track has a good P.A. system and a lively announcer.  The announcer gave me a nice trackchaser mention.
With some smaller car counts, every car ran in each race for its class.  Each class ran a trophy dash, two heat races and a feature event.  There was a huge puddle of water just inside turns three and four.  The puddle probably measured 20-30 feet wide and more than that in length.  Several cars got stuck and needed a tow truck with a long cable to pull them out.
Randy Martin won the second bomber heat driving his son's Thunderbird bomber.  The bombers had the best racing action since they had the most cars.  The modified and sprint car action was pretty tame.
Overall, we had a good time at the Mitchell Raceway.  The crowd seemed like one of those small-town groups where everyone has been coming to the track since they were a kid.  They were enthusiastic and seemed to know who was driving each car.  We were really impressed with the track personnel we met.  They went way out of their way to make sure that Carol and I had a good time.  Thanks, Mitchell Raceway.  Good luck with your 2008 season.
CAROL'S COMMENTS
I liked the announcer's deep radio-like voice.  When we entered the parking lot, it was like going into the La Brea Tar Pits.  The track got a bit dusty considering how damp the pit area and parking lot were.  Nevertheless, the niceness of the people at the track made up for the damp in some spots and dusty in other spots conditions.  We are always treated well when the track finds out we are trackchasers.  The Mitchell Raceway treated us as well as anywhere we go.
STATE RANKINGS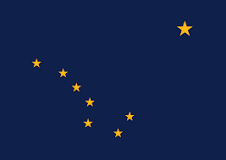 Alaska
Today I saw my third and fourth lifetime Alaska tracks.  This moves me up from an eighth-place tie in the state to a first-place tie with four other trackchasers.  That's quite a jump in the rankings by adding only two new tracks.  However, in the more rural states, it doesn't take too many tracks to make a dent in the standings. 
After seeing her first-ever Alaskan track last Thursday, she added tracks #2 and #3 to her state totals.  Carol now ranks sixth in Alaska.  She is tied with three other trackchasers for this position.  Now, in order to crack the top 10 in Alaska, a trackchaser needs two or more tracks.  Alaska remains the state where the fewest trackchasers have visited…..just twelve.
RENTAL CAR UPDATE
Anchorage – Wednesday/Sunday
We'll be driving the Budget Rental Car Racing Ford Taurus on this trip.  At the last minute, I went with Budget over National to save 65 bucks.  It seemed like the responsible thing to do.
The Budget rental agent told me I could have a Ford Taurus or a Dodge Charger.  I asked her which one was the best.  She told me she liked the Taurus because the '08 model was bigger than it ever had been.  I doubted that statement but decided to go with the Taurus anyway.
The agent was correct.  The Taurus was huge.  It looks like it's been put on steroids or forced to eat at McDonald's as often as I do.  We parked next to a Toyota Camry and it looked like we could put the Camry in the trunk of the Taurus!
Thanks for reading about my trackchasing,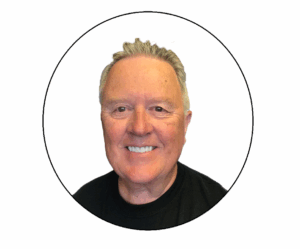 Randy Lewis
Alberta's #1 Trackchaser
I like poetry, long walks on the beach and poking dead things with a stick.
TRAVEL DETAILS
AIRPLANE 
Orange County, CA – Salt Lake, UT – 588 miles
Salt Lake, UT – Anchorage, AK – 4,240 miles
RENTAL CAR
Anchorage International Airport – trip begins
North Pole, AK – 459 miles
Tok, AK – 729 miles
Fairbanks, AK – 929 miles
TRACK ADMISSION PRICES: 
North Pole Speedway – $5
Tanacross Airport – Free
Robert Mitchell Memorial Raceway – $8
RANKINGS
LIFETIME TRACKCHASER STANDINGS UPDATE: 
There are no trackchasers currently within 100 tracks of my lifetime total.  I'm telling you, it's not my fault! 
Randy Lewis, San Clemente, California – 1,343
Other notables
These worldwide trackchasers are within 10 tracks (plus or minus or more) of Carol's current trackchaser total.
Kevin Eckert, Indianapolis, Indiana – 450
Ken Schrader, Concord, North Carolina – 365
Carol Lewis, San Clemente, California – 364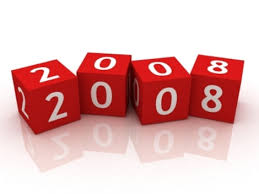 2008 TRACKCHASER STANDINGS
Randy Lewis, San Clemente, California – 45
Mike Knappenberger, Reading, Pennsylvania – 32
Ed Esser, Madison, Wisconsin – 23
Carol Lewis, San Clemente, California – 15
Guy Smith, Effort, Pennsylvania – 11
Tracks have been reported by 28 different worldwide trackchasers this season.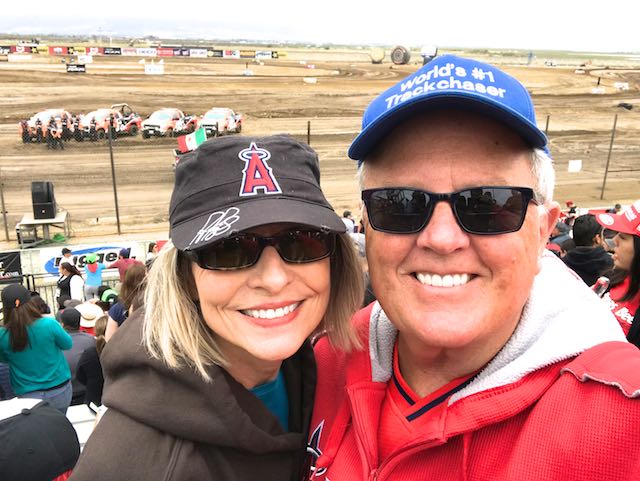 LIFETIME COUPLES TRACKCHASING STANDINGS
Randy & Carol Lewis, San Clemente, California – 1,707
Allan & Nancy Brown, Comstock Park, Michigan – 1,672
Guy & Pam Smith, Effort, Pennsylvania – 1,668
UPCOMING TRACKCHASING PLANS 
We've had a great run in Alaska so far.  Just one more day to get as much as we can before we return to the continental United States.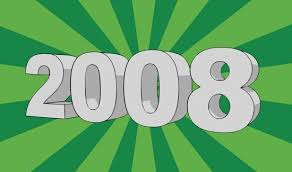 RACETRACKS VISITED IN 2008
(** not the first time to visit this track)
1,299. Barnes Lake Ice Track, Ashcroft (road course), British Columbia, Canada – January 13
1,300. Bira Circuit, Pattaya (road course), Thailand – January 19
1,301. Cameron Lake Ice Track (oval), Erskine, Minnesota – January 26
1,302. Birch Lake Ice Track (oval), Hackensack, Minnesota – January 27
1,303. Mille Lacs Lake Ice Track (road course), Garrison, Minnesota – January 27
1,304. Mille Lacs Lake Ice Track (oval), Garrison, Minnesota – January 27
1,305. Ozark Empire Fairgrounds (oval), Springfield, Missouri – February 1
1,306. Atlanta Motor Speedway (road course), Hampton, Georgia – February 2
1,307. Brainerd International Raceway Ice Track (road course), Brainerd, Minnesota – February 3
1,308. Bay of Green Bay Ice Track (road course), Marinette, Wisconsin – February 9
1,309. Lake Speed Ice Track (oval), Tilleda, Wisconsin – February 9
1,310. Shawano Lake Ice Track – North Shore (oval), Shawano, Wisconsin – February 10
1,311. Cecil Bay Iceway (oval) – Cecil, Wisconsin – February 10
1,312. Mototown USA (oval) – Windsor, Connecticut – February 15
1,313. Moosehead Lake Ice Track (oval) – Greenville Junction, Maine – February 16
1,314. Clarence Creek Ice Track (oval) – Clarence Creek, Ontario, Canada – February 17
1,315. Durban Grand Prix (road course), KwaZulu-Natal, South Africa – February 24
1,316. Lake La Biche Ice Track (road course), Lake La Biche, Alberta, Canada – March 1
1,317. Rice Lake Ice Track (oval), Rice Lake, Wisconsin – March 8
1,318. Ashland Ice Track (oval), Ashland, Wisconsin – March 9
1,319. Autodromo Hermanos Rodriquez (road course), Mexico City, Mexico – March 16
1,320. Hartwell Motor Speedway (oval), Hartwell, Georgia – March 22
1,321. Lavonia Speedway, Lavonia (oval), Georgia – March 22
1,322. Dover Raceway (road course), Brown's Town, St. Ann, Jamaica – March 24
1,323. Lake Country Speedway (oval), Ardmore, Oklahoma – March 29
1,324. Swainsboro Raceway (oval), Swainsboro, Georgia – April 3
1,325. Screven Motor (oval), Sylvania, Georgia – April 4
1,326. Centerville Super Speedway (oval), Centerville, Arkansas – April 5
1,327. Central Arkansas Speedway (oval), Plumerville, Arkansas – April 5
1,328. Clinton Country Speedway (oval), Alpha, Kentucky – April 6
1,329. Pleasant Valley Raceway (oval), Boise, Idaho – April 20
1,330. Bremerton Raceway (road course), Bremerton, Washington – April 26
1,331. Port Angeles Speedway (oval), Port Angeles, Washington – April 26
1,332. Evergreen Speedway (1/5-mile oval), Monroe, Washington – April 27
1,333. Virginia Motor Speedway (oval), Jamaica, Virginia – May 1
1,334. Natural Bridge Speedway (oval), Natural Bridge, Virginia – May 2
1,335. Sturup Raceway, Malmo (road course), Sweden – May 10
1,336. Ring Djursland, Tirstrup (road course), Denmark – May 11
1,337. Nisseringen, Naestved (road course), Denmark – May 12
1,338. Valentine Speedway (oval), Glenrock, Wyoming – May 17
1,339. Gillette Thunder Speedway (oval), Gillette, Wyoming – May 17
1,340. Phillips County Speedway (oval), Holyoke, Colorado – May 18
1,341. North Pole Speedway (oval), North Pole, Alaska, – May 22
1,342. Tanacross Airport (road course), Tok, Alaska, – May 24
1,343. Robert Mitchell Memorial Raceway (oval), Fairbanks, Alaska, – May 24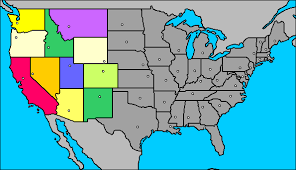 Far West "Chase to be #1"
In the business world, the U.S. is often divided up into geographic areas that are referred to as East, Central and the "eleven Western states plus Alaska and Hawaii."  No, I don't know why they don't just say the "thirteen western states."  Those states include  Arizona, California, Colorado, Idaho, Montana, Nevada, New Mexico, Oregon, Utah, Washington and Wyoming and, of course, Alaska and Hawaii.
The far west probably has the most beautiful scenery per square mile anywhere in the United States.  This got me to thinking.  Over the next 2-3 years, I'd like to put a "full-court" press on these far west states for trackchasing purposes.  I want to establish a goal of becoming the number one trackchaser in each of these states except California by the end of 2009.  Becoming #1 in California is not a realistic goal at this time. 
Below is a listing of these thirteen Far Western states.  The state's name is followed by my current rank and how many tracks I need to see to gain at least a tie for 1st place.  As an example, I'm currently in ninth place in Alaska and trail first place by three tracks.  I'm looking forward to spending more time than usual is the Far West, a great part of our country.
Alaska – 1st – tie
Arizona – 1st by 8
California – 2nd – trail by 46
Colorado – 1st – tie
Hawaii – 3rd – trail by 1
Idaho – 1st by 3
Montana – 1st by 1
Nevada – 1st – tie
New Mexico – 1st by 4
Oregon – 1st – tie
Utah – 1st by 2
Washington – 1st by 3
Wyoming – 1st by 2
Official end of RANLAY Racing Trackchaser Report